The Mysterious Vanishing of Lord Lucan: Unraveling Britain's Most Puzzling Missing Person's Case
For over fifty years, Lord Duncan's disappearance has been a subject of intrigue for those that love unsolved mysteries.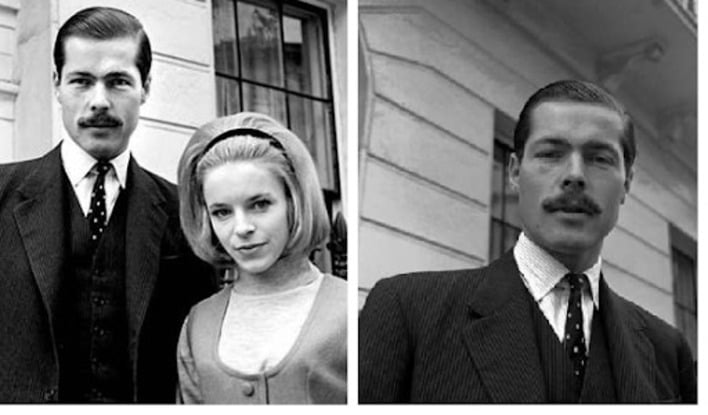 The case caused such a stir at the time that even nowadays, it's still surrounded by inconsistencies, leading to many conspiracy theories. Read along to discover one of Britain's most shocking unsolved disappearances.
The Lord 
Lord Lucan was born Richard John Bingham, 7th earl of Lucan, on December 18th, 1934, in London. He was a British aristocrat with a tumultuous life. Born into an Anglo-Irish family of great wealth, he was the second of four siblings. Eventually, he served in the British army and worked as a banker at William Brandt's Sons and Co, but he gave it all up to become a professional gambler.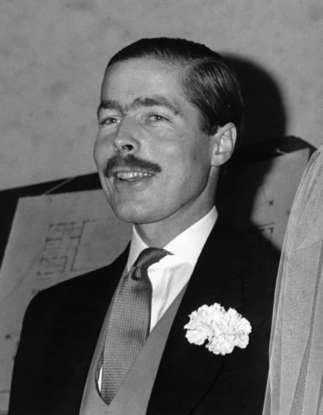 He would later gain recognition for being a gambler, a socialite, and eventually, for disappearing mysteriously after committing a heinous crime.
Childhood During The War
He lived a relatively quiet childhood until 1939 when he was transferred to the safety of Wales when the war started. In 1940, he moved to Canada and, after that, to the US with his siblings.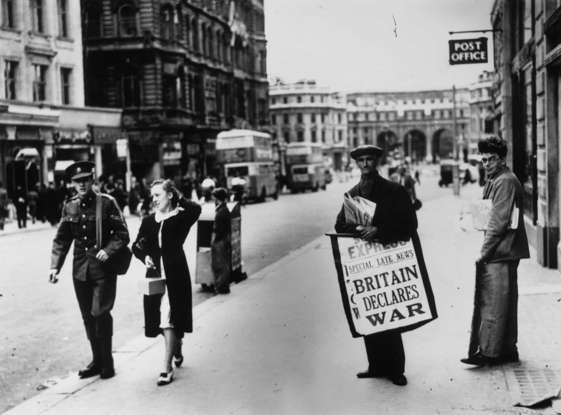 He remained in the US for five years with a millionaire family acquaintance. They lived lavish lives and attended prestigious schools. After returning to England, the Lord was faced with the war and a more austere lifestyle than what he had been accustomed to in New York. 
Return To England
Upon his return to England, Lord Lucan was enrolled in Eton College, the acclaimed all-boys boarding school that world-renown politicians, many generations of aristocracy, and other prominent figures have historically attended.
His days at Eton were very favorable for him. Although he didn't do very well academically, he learned other skills, including a talent for gambling, especially through playing bridge and backgammon with his classmates. He also took an interest in bookmaking for horse races, for which he constantly skipped lectures.
His Unconventional Career
After leaving Eton and undergoing his National Service at the Coldstream Guards, he showed a great skill for poker. Unfortunately, Lord Lucan wasn't too interested in pursuing a career as his family had planned for him.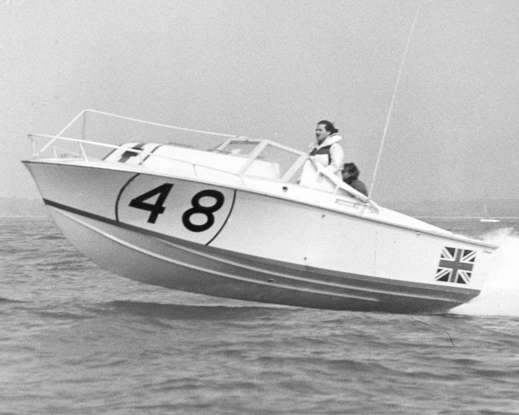 But without much choice, he became a merchant banker at William Brandt's Sons and Co. During those years, he became close friends with a wealthy stockbroker who invited him on holidays to the Bahamas. Things were going well for the young aristocrat, but something was missing in his life.
He Found Love 
In 1963 he finally found his other half. Lucan met Veronica during a high-society event at a golf club, where he immediately fell in love with the beautiful young lady. They were married later that same year.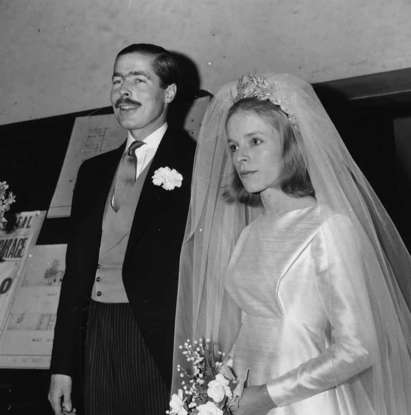 The engagement was announced in many newspapers, and the wedding was attended by many members of high society, including Princess Alice, Queen Victoria's last surviving grandchild of the time. Their honeymoon was a luxurious trip through Europe on the Orient Express, which they enjoyed greatly, the future was bright for the young couple. 
An Unfortunate Downfall
While everything seemed well during Lucan's first years of marriage, the birth of their three children brought joy to the young family. Unfortunately, with the birth of their third child, Veronica suffered severe postnatal depression. As a result, they had to hire a nanny to take care of the children while Veronica recovered.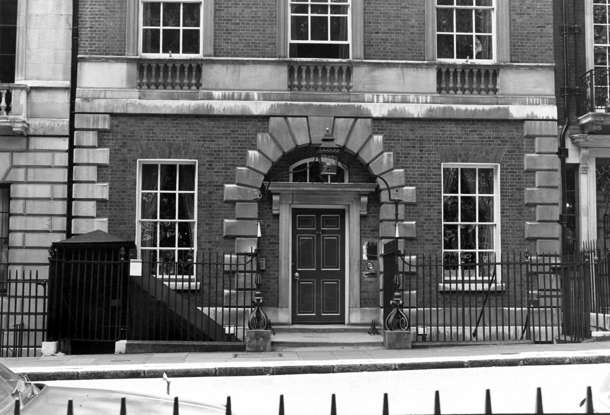 Meanwhile, Lucan was going through his own problems. He gambled daily, and with it, his fortune was almost entirely wiped out. His aspirations to become a professional gambler were slowly decreasing, but his habit was becoming severe.
No Last Chance
After trying to make their marriage work for a few years, Veronica could no longer cope with her husband's gambling problem. He had been losing hundreds of pounds and had ludicrous debts. Her depression also worsened, and the marriage eventually fell through.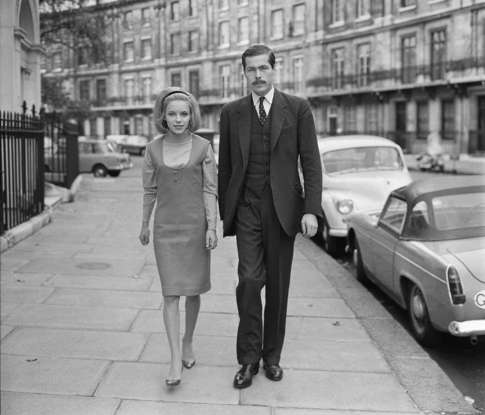 In 1972, the separation was definitive, and Lucan moved to one of his family's properties, leaving Veronica and the children at their home on Lower Belgrave Street. During the following years, Veronica tried asking Lucan to come back, but to no success; he wouldn't leave his gambling life. 
What About The Kids?
Lucan became obsessed with gaining custody of his three children. Going as far as hiring detectives to spy on his ex-wife to prove that she was an unfit mother. This made Veronica paranoid and scared of her well-being, deteriorating her mental health.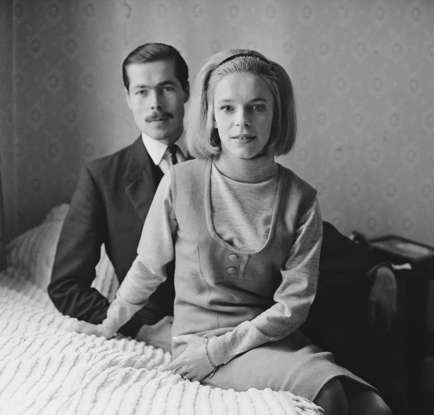 After several court hearings, it was agreed that Veronica would keep the children and that Lucan could visit every other weekend. He wasn't happy with the ruling but could do little about it. He started drinking and smoking excessively; the situation was terrible for the Lord.
A Long History Of Nannies
With Veronica's condition and the unending problems of her ex-husband, it was necessary to hire a nanny to take care of the children. The family's first nanny was Lilian Jenkins, who worked for them from 1965 to 1972, helping raise the three Bingham children when they were babies.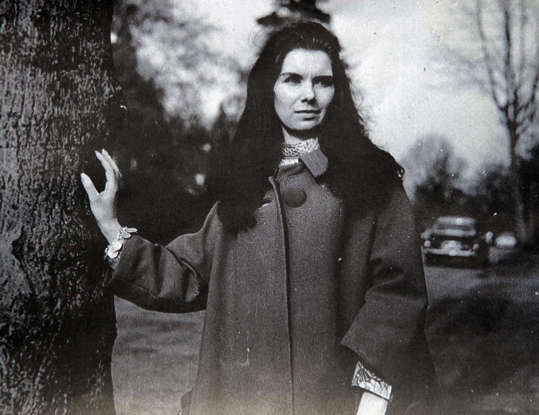 When Jenkins was let go, they hired Stefanja Sawicka, but after an incident, she resigned. So came a series of temporary nannies until 1975, when they finally found Sandra Rivett, a young, charismatic woman who would take care of the children.
The Last Cup Of Tea
On a chilly November evening, Lady Lucan was in her house when Sandra, her children's nanny, offered to make her a cup of tea. Little did she know, these were the last words she would say to her.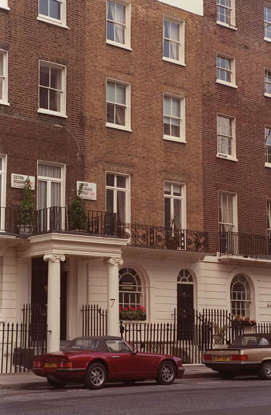 Sandra Rivette was attacked in the basement kitchen with a lead pipe by a stranger in the dark. Her life was taken suddenly and unfairly on the night of November 7th, 1974. Lady Lucan heard her screams, but when she tried to help, it was too late.
The Wrong Target
When Veronica descended the staircase to find Sandra, she was also attacked with the lead pipe. Someone had removed the lightbulb, and everything was dark, but Veronica recognized her husband's voice.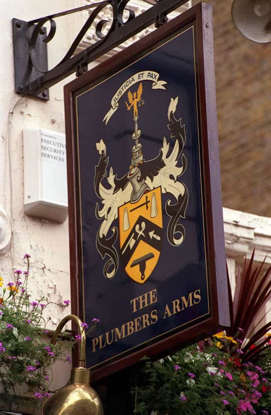 Scared and distraught, she tried fighting back, but it was no use. Then, she convinced him to go to the bedroom, to which he agreed. Then, when he was washing the blood from his hands, she escaped and ran to the nearest pub, The Plumbers Arms, explaining her ex-husband had attacked her.
And So He Vanished
Veronica was sent to the hospital by ambulance. But the problems were only beginning. The day after the incident, Lord Lucan was seen visiting his friends, the Maxwell-Scots, which is the last account of anyone ever seeing him again.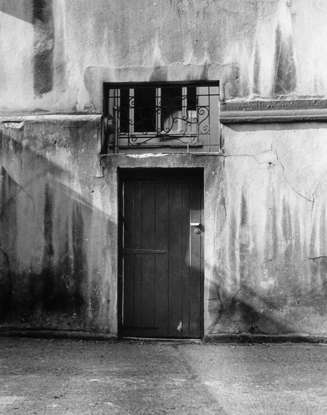 While he was at their home, he sent a few letters explaining his version of the story, which didn't match any of the witnesses' versions. He also called his mother, asking her to take care of the children and saying that a "terrible catastrophe" had happened, but he failed to explain further.
An Abandoned Car Was The Only Evidence 
A few days before, Lucan had borrowed an old Ford Corsair from his friend Michael Stoop, to whom he also sent a letter after committing the crime. It was very unlike him to drive something other than his luxurious Mercedes-Benz or Aston Martin, which indicates that he had a plan.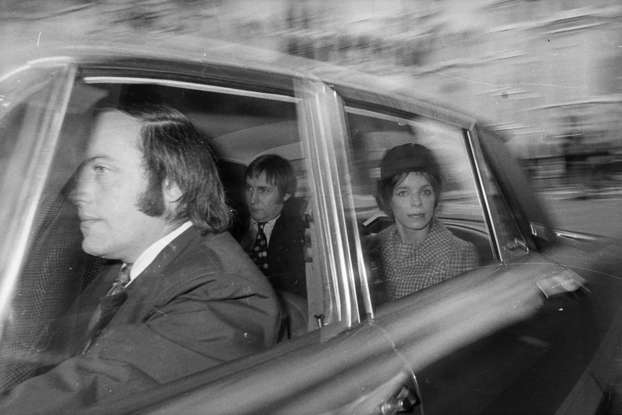 When investigators found the car in Newhaven, they found an old lead pipe similar to the one they found in the basement of Lower Belgrave Street, as well as blood stains from both women. But he was nowhere to be found.
And So The Theories Began
Most people thought he had killed himself. It seemed evident that he would've done so by leaving his car next to Newhaven harbor. But when the police sent a group of divers to find his body, they didn't.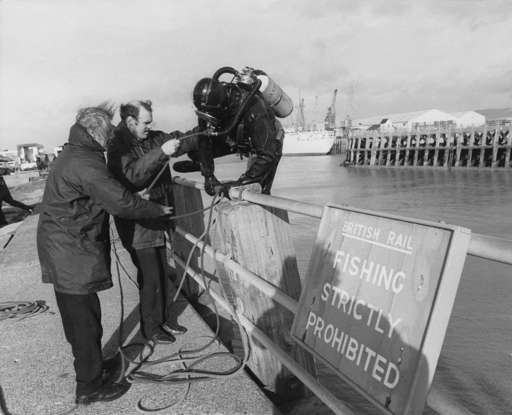 This raised a lot of speculation, and some started to be unsure he had taken his life away. He was tormented by his debt and obsessed with gaining custody of his children, but he never talked openly about considering something as extreme as death. There was a missing puzzle piece.
The Search Continued
In the car, the police found traces of Sandra's and Veronica's hair, but the clues for Lucan's whereabouts were conflicting. He was a man of significant influence but also had a lot of enemies.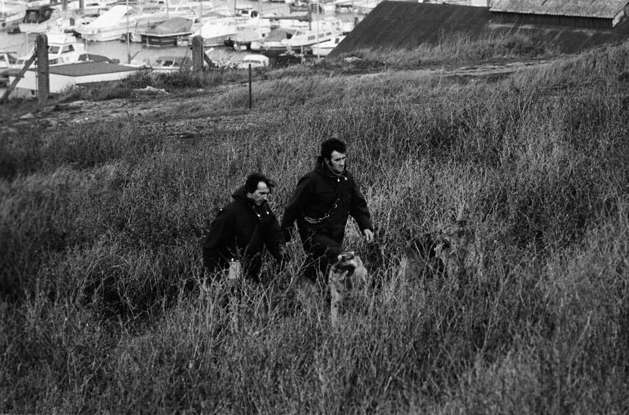 Ranson, the detective assigned to the case, was puzzled. He ordered such an extensive search for the body that they found other remains that belonged to a missing judge. And to no success, the case was then shared with police nationwide, and even Interpol was warned to keep an eye out for him.
The Media's Reaction
Because Lucan and his wife were such well-known figures in London society, the event caused a lot of commotion. The following day, November 8th, the headlines from all major newspapers were booming with agitated headlines. 
"Countess runs screaming," "Earl sought," and "Body in sack" were only some of the headlines of that morning. Although the family and friends of Lord Lucan were distraught, they all agreed to avoid giving the press the information they so consistently asked for. Trying to keep Lucan's name clean wasn't successful.
Was He Really Dead?
The investigation was never fruitful, and after years of theories, Lord Lucan was finally declared dead in 2016. He would've been 81 if alive. His cause of death was never identified because his body was never found, but authorities assumed that he killed himself shortly after his crime.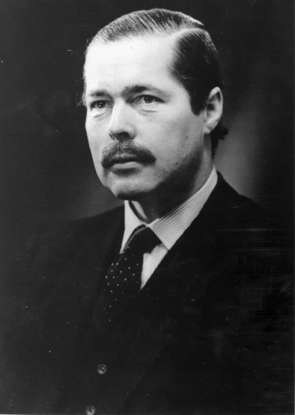 Even Lady Lucan said her husband had likely jumped into the English Channel with a stone around his body "like the nobleman he was." This theory makes sense, but the press and detectives made sure to keep an eye out, just in case.
An Abundance Of Theories
The case caused a lot of upheavals, and even today, it is still a favorite subject in true crime podcasts, and it was even adapted into a TV series and a docu-drama. It's hard to conceive that such a well-off family would come to such an end.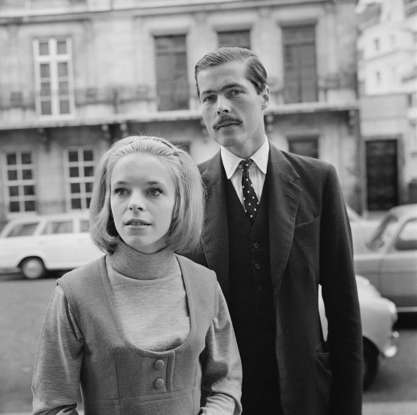 This made people very suspicious, and the mystery of Lord Lucan's disappearance only led to conspiracy theories among the public. As a result, many took the case as a hobby, trying to connect the dots to find the infamous Lord.
Confirmed By A Lady
Lady Osborne, the mother of one of Lucan's closest friends, was one of the few friends of the family to speak to the police, to which she said: "The last I heard of him, he was being fed to the tigers at my son's zoo." Apparently, he had shot himself and was fed to the tigers.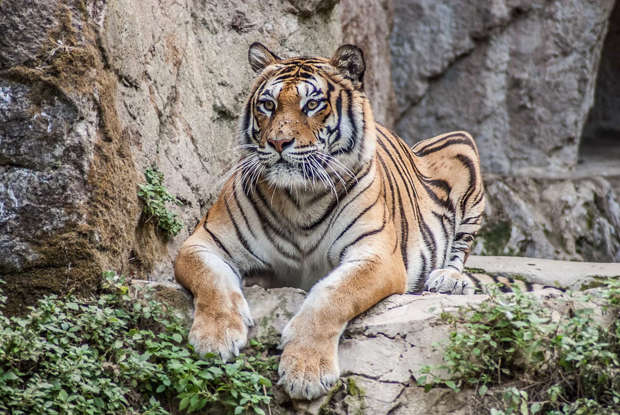 Her son, Lord Aspinall, indeed owned a private zoo with tigers so this theory could be true. Except it seems unlikely that Aspinall would allow his friend to commit such an act.
The Most Credible Theory
The theory that most people, including his wife and friends, believed was that he took a boat and drowned himself somewhere in the English Channel. This would be a good way to wipe out all evidence of his doing.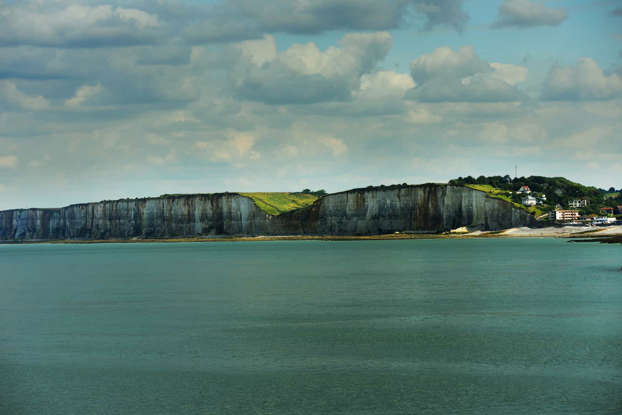 With his influence and power, he could have hired a boat under another name or even bought one to seem less suspicious. There would be no way of finding the body this way. This was the cause of death stated on his certificate.
Some Theories Went Farther
It was incredible what lengths people went to prove that the Lord was not dead. Some claimed to have seen him living in Goa, a beautiful coastal town in India. They said he lived like a hippie, playing music and gambling his savings away.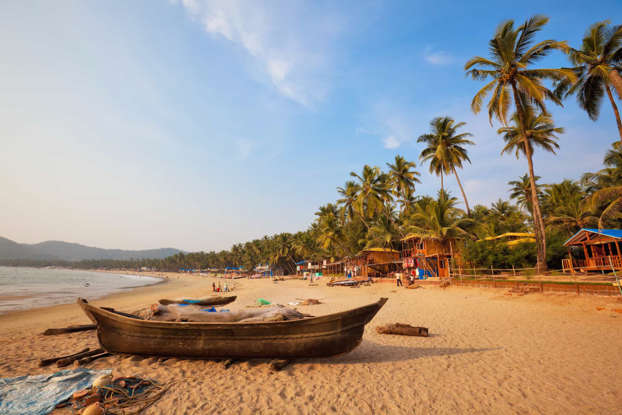 The true story is that a Scotland Yard detective tracked down Lucan, but the man he thought to be the Lord was actually a musician named Barry Halpin, from Merseyside in the north of England.
A Man Claimed His Identity
In 2007, a group of neighbors in a small town in New Zealand thought they had found the runaway earl. But this time, unlike the others that were wrongly confused, the man claimed to be Lord Lucan. He did have some physical resemblance to the missing man.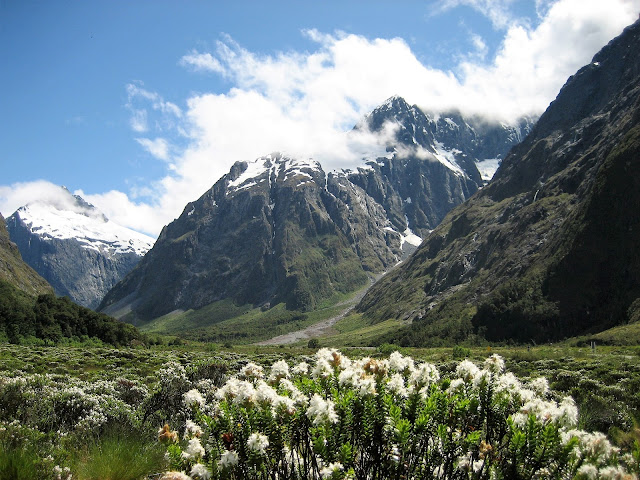 He lived in a Land Rover and owned a pet goat named Camilla, which happened to be Lucan's youngest daughter's name. This one was discredited quickly after realizing the man was simply an eccentric British immigrant.
Hiding In Gabon
One theory pointed toward Gabon, a country on the western coast of Africa. The reason was that in the 80s, his children were sent there to spend a summer, and speculation arose that they were visiting their escaped father. Some claimed that he wanted to "see them from a distance."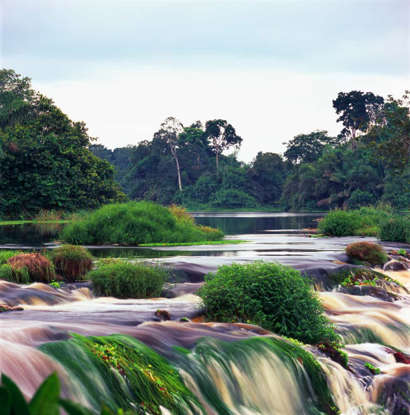 Lady Lucan quickly denied the accusations telling the press that her husband wasn't the type of person to "cope well abroad." But a former secretary to Aspinall claimed that she had proof. This was later disproved.
A Suspect In Australia
A detective who was later appointed to the case said to the Telegraph, "the evidence points towards the fact that Lord Lucan left the country and lived abroad for several years." It's true that with his influence, he could've found a way to escape the country.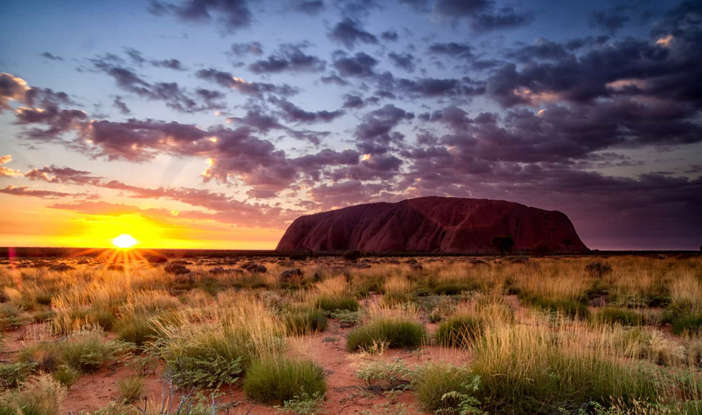 The last time there was a "sighting" was in 2020, in Australia. When a computer scientist used an AI that confirmed that a British man living in a Buddhist commune in Brisbane matched perfectly with Lucan, both his facial gestures and age.
Screen Adaptations
There have been many screen adaptations of the unfortunate case, and given its mysterious outcome, the story has many fans. The television docu-drama Bloodlines: Legacy of a Lord was very popular upon its release.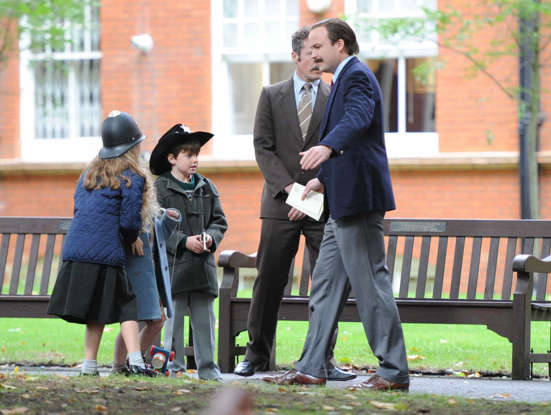 The latest adaptation was a two-part mini-series starring Rory Kinnear as Lucan and Catherine McCormack as Veronica. The story has its theory of the unfolding of events and his inner circle's reaction. The series brought a new generation of people to ask themselves, "What happened to Lord Lucan?"
Lady Lucan's Fate
Veronica Lucan lived a long but tragic life. After the murder, her sister took custody of her children, and her mental health declined gravely. She was alone for the rest of her life and never recovered from her chronic depression.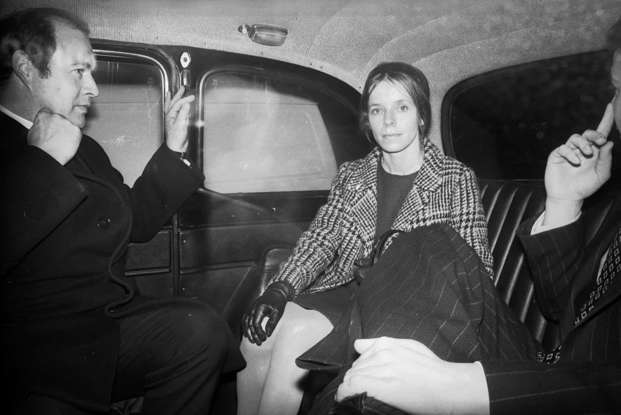 In 2017, when she was 80 years old, she took her own life. The Lady took a hefty dose of medicine and alcohol and died in her home in London, the same house in Belgravia where the incident occurred in the 70s.
The Lady's Estate
When Lady Lucan was separated from her children, she vowed never to see them again. She was distraught by the decision that she wasn't fit to take their custody. Veronica Lucan lived the rest of her life in the infamous house on Lower Belgravia street in London.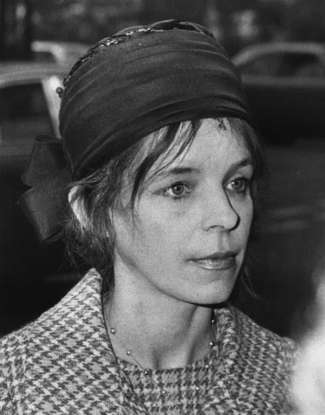 She kept a reserved life and kept her promise never to see her children again, even though they tried to reconnect. She left all of her estates to a homeless charity shelter when she died.
An Open Case
Even though the case of Lord Lucan is officially closed, there will never be a definitive truth to what happened after the tragic events of November 8th of 1974. Speculation and theories will be the only truth left behind.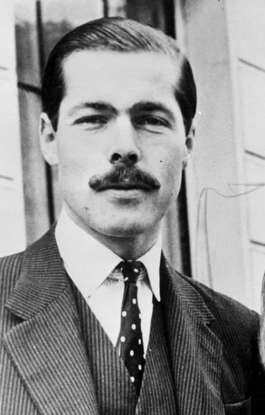 Many television and movie portrayals might have their endings, and approaches, but whatever the Lord really did after escaping his house in London will never be known to us. What is true is that Sandra Rivett didn't deserve such a tragic fate.