The Secret Side of Freddie Mercury That The Film 'Bohemian Rhapsody' Didn't Reveal
What is it about Queen's music that makes it so influential? Since their debut in 1970, the band has rocked the world with their arena smash hits and radio-bopping epics. They were unlike anything that came before, and it's unlikely there will be an act like them again. Whether you're a Queen fan or not, you'll have undoubtedly heard at least a couple of their tracks at a club, on TV, or on the radio.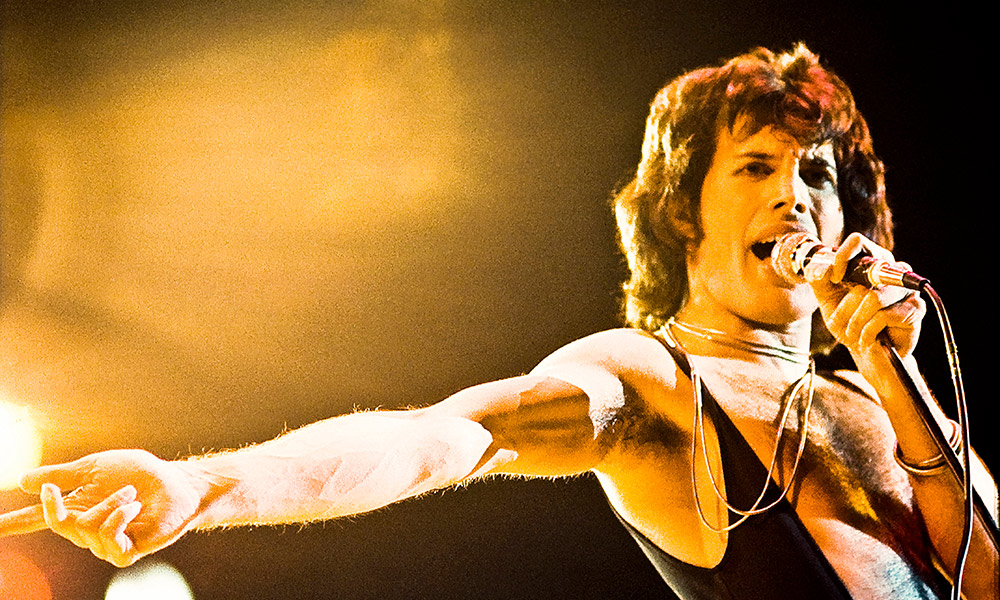 The secret to their success likely lies in the charisma and musical talent of the band's original frontman. You may have seen 2018's Bohemian Rhapsody, which chronicles Mercury's life from Queen's inception to its international renown—but there's more about the artist's life that could be told in 134 minutes.
Farrokh Bulsara, AKA Freddie Mercury
Queen's frontman didn't always go by Freddie Mercury. The sovereign of sound himself was born Farrokh Bulsara and was born to Persian parents, who themselves were originally from India. His father was a cashier who worked in the British Colonial Office.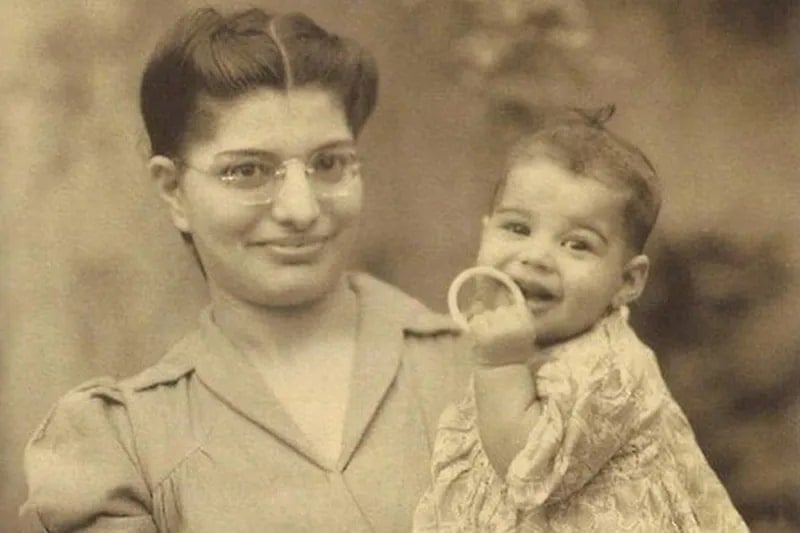 Farrokh, born on September 5th, 1946, started going by "Freddie" as early as eight years old after his parents had sent him to study in Mumbai. Like the Roman god, he considered himself a messenger of truth and love, and besides it being his star sign, mercury was his favorite element—and so by 1970, Farrokh had legally changed his name to Freddie Mercury.
Conservative Origins 
"Conservative" probably isn't the first thing to come to mind when you picture Queen's front man—what might come to mind are wild on-stage performances, dancing,  and rock n' roll. However, Freddie Mercury's childhood was a lot quieter and more subdued than most would have thought.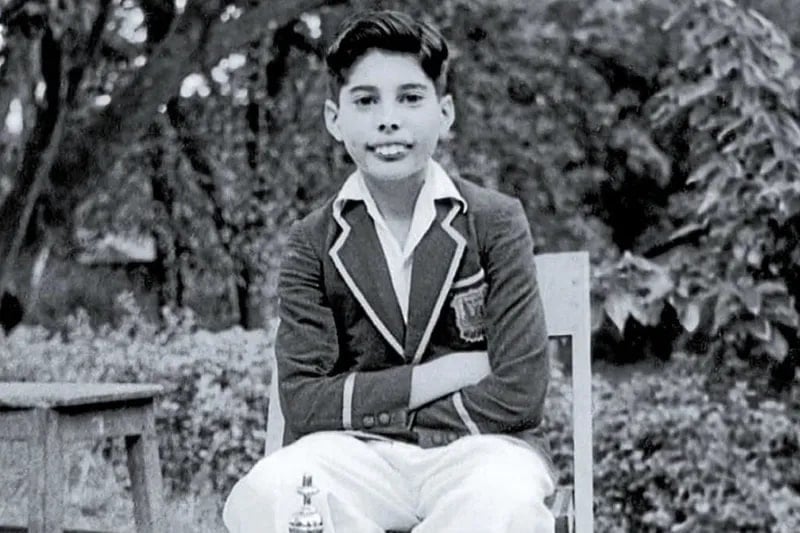 He was born in Zanzibar, but his conservative parents sent him to boarding school in Mumbai—known as Bombay, before 1995. It was there that he discovered his love for music, especially the piano. Within four years, he had started a band, The Hectics, which performed covers of rock and roll music.
The Move to Middlesex, England
After completing his boarding school studies, he and the rest of his family fled to England—to a small home in Middlesex. The Zanzibar Revolution had begun, and Freddie's parents wanted to escape the riots which were erupting all over the region.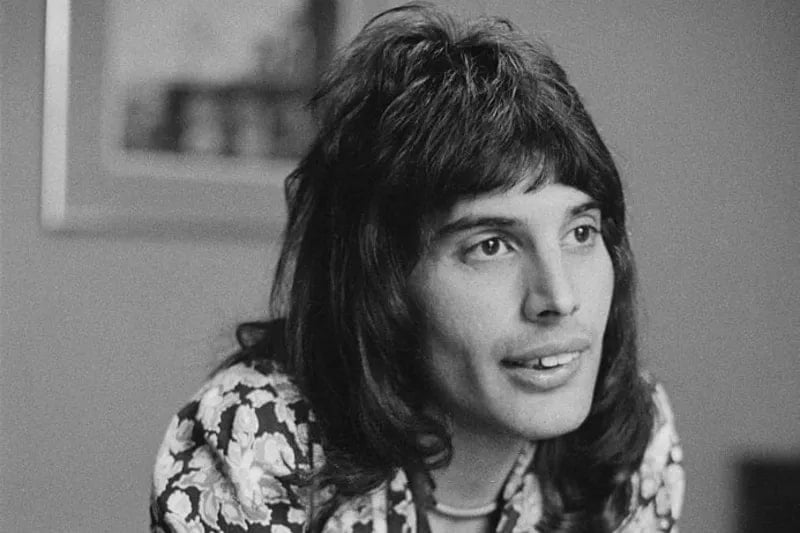 Freddie went to college and worked on obtaining his two-year graphic art and design diploma after studying art in West London. After his graduation in 1969, he took a job at Heathrow Airport as a baggage and luggage handler. In his downtime, Freddie got into the live music scene.
Getting Into The Music
It wasn't long until he inducted himself into a band with guitarist Brian May and drummer Roger Taylor after meeting the two of them at an underground concert in London. Freddie has seen them play while watching them in their band, Smile. He wanted to be a part of it.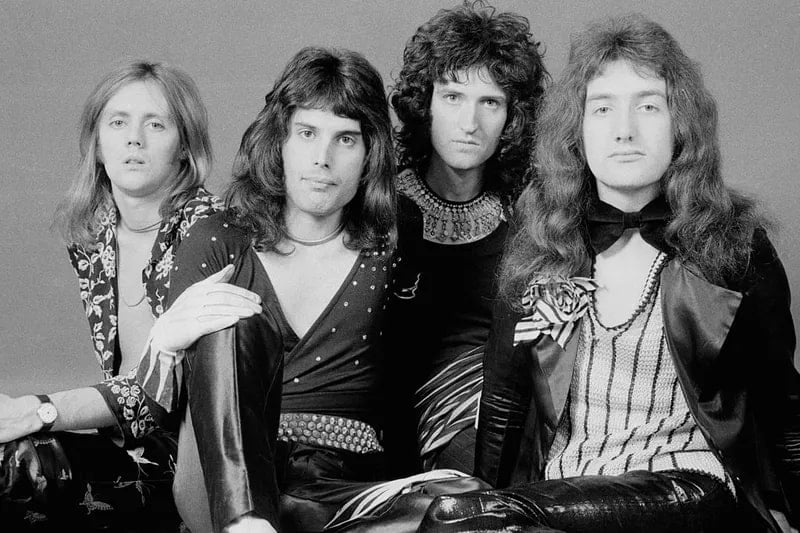 One of Smile's former members, keyboardist Chris Smith, once said that he saw Freddie walk around with his hands over his face. Freddie, after being asked if he was okay, simply said, "I'm not going to be a pop star. I'm going to be a legend!" as if overwhelmed by some fantastic vision of his future to come.
Taking The Stage
It was pure chance that Freddie joined the band that would later change its name to Queen. Freddie discovered that Smile's lead singer had parted ways with the group. He was in the right place at the right time. Freddie loved their music too much to see it die. He put himself forward for an audition.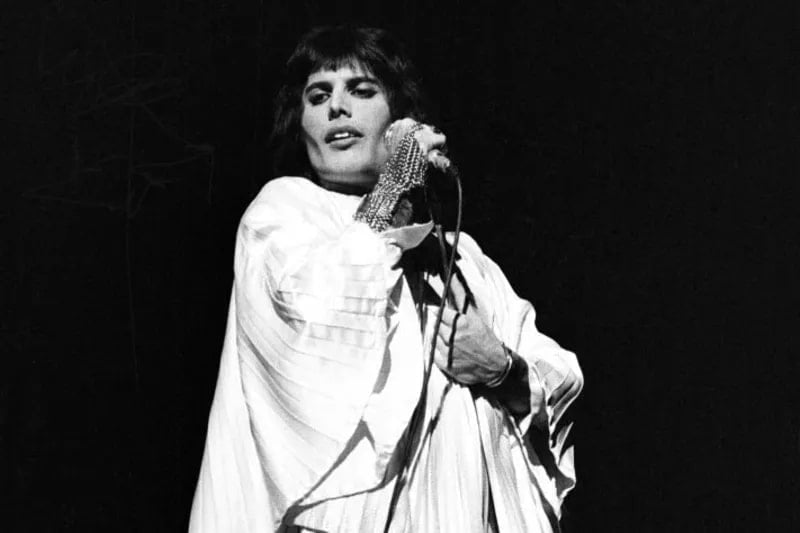 Needless to say, he blew them all away with his incredible vocals. After his addition to the band, the already out-there group began experimenting with new recording techniques and effects, as well as more elaborate stage work. The group changed the band's name to Queen. In Freddie's words, the new name sounded "splendid and regal."
The Four-Octave King Of Queen
After changing its frontman and name, the band gained an air of royalty and splendor. There was certainly controversy over the name, as LGBTQ+ awareness was not mainstream, and their rights were not widely recognized. But over time, Freddie's flamboyant performances helped make even the most conservative of people tap along.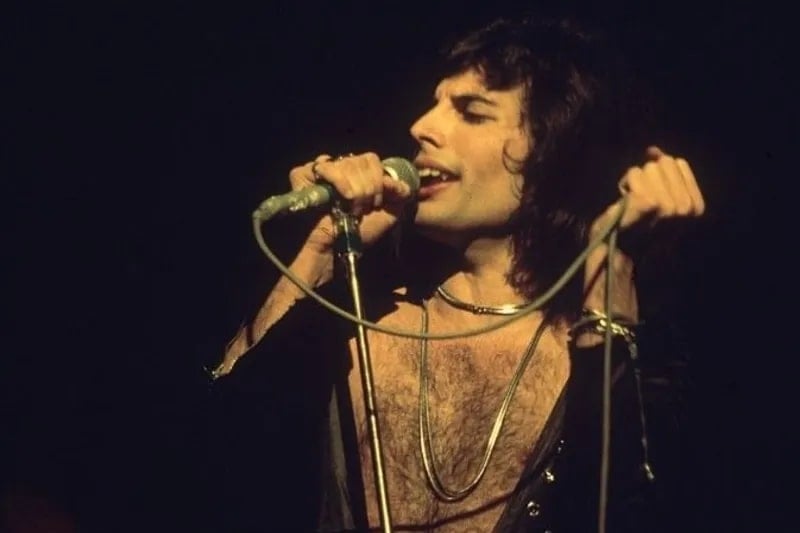 It wasn't just his style and stage presence that sold tickets; it was his incredible four-octave vocal range—which very few singers are able to boast about having, besides Mariah Carey and Whitney Houston. When Freddie stepped up to the mic, he electrified the air.
Queen's Musical Revolution
Just under three years since Smile changed its name, Queen had developed a hardcore following. They were regarded as equals to other rock legends, such as T-Rex, Deep Purple, Led Zeppelin, and The Rolling Stones.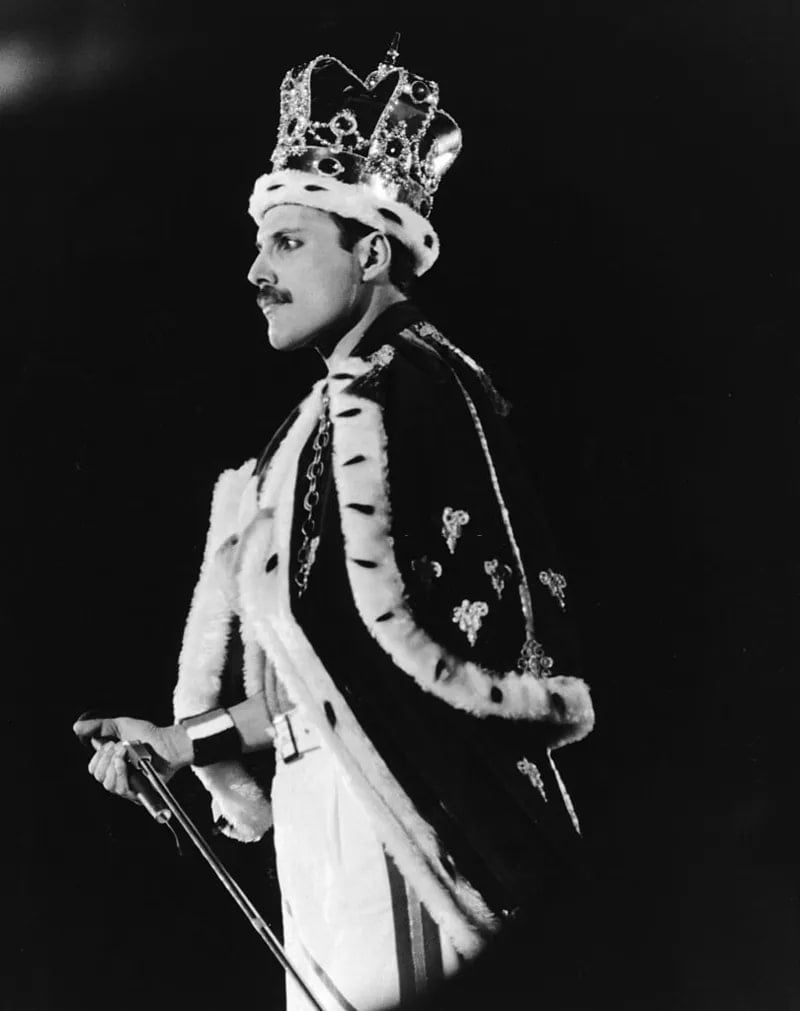 Heavy rock was commonplace in the early 70s, but Queen managed to stand out even amongst the greats. While the group was already experimenting with progressive rock, like the sort of music Pink Floyd was putting out, they were also making a kind of music that had never been played on stage with melodies and sounds that came from some hyper-fantastic rock and roll fever dream.
The Multi-Talented Queen
Freddie wasn't the only genius behind the music. Each member of the band was highly intelligent in their own right. Queen's guitarist, Brian May, held a bachelor's degree in physics. As of 2007, he finished his Ph.D. in physics and astronomy, making him a doctor!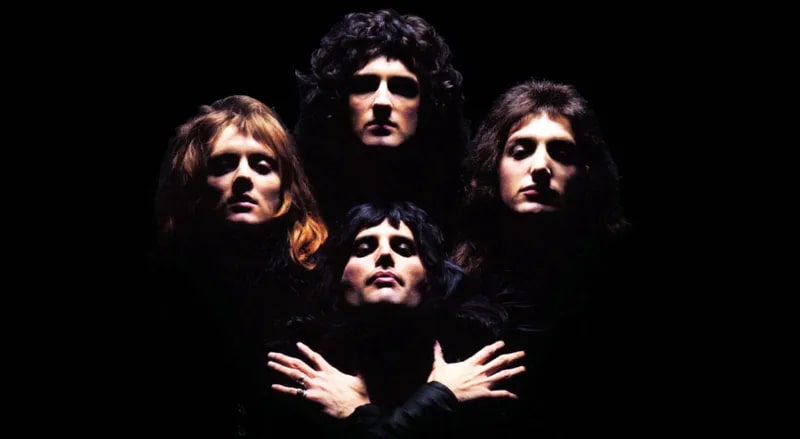 Roger Taylor, Queen's drummer, studied medicine. He changed his studies to dentistry before moving again to study biology. Queen's bassist, John Deacon, studied electronics—which probably came in handy once or twice during their live shows!
Queen's Coat Of Arms
As Freddie was a student of art, it would make sense that he would have some say in the band's logo—or crest. The logo was featured on the band's first self-titled album. The animals on the crest have special significance. They represented the zodiac signs of each member of the band.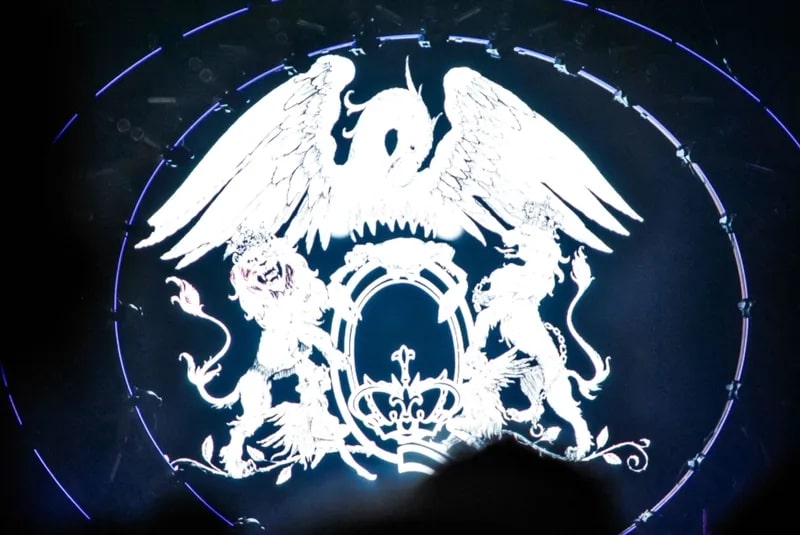 The two lions are for John and Roger (Leo), the bassist and drummer, the crab stands for Brian (Cancer), the guitarist, and the two fairies stand for Freddie (Virgo). It's unclear who the phoenix represents, however.
Sales On Their First Album
Although Queen had a big following locally during their early years, they wouldn't gain mainstream success right away. Their first self-titled album didn't catch on with the general public. The slow sales didn't deter them. After their first attempt, they got working on their second album, Queen II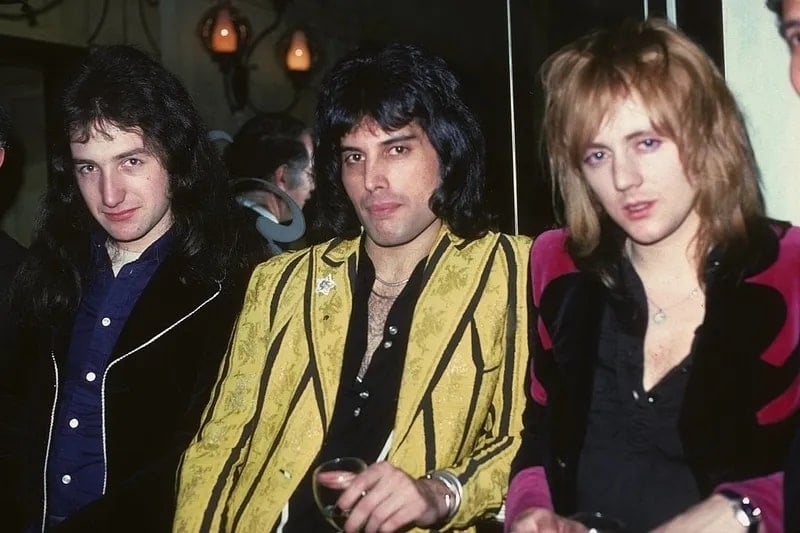 Their second album went out in 1974 after they had appeared on BBC's Top of the Pops, a hugely popular pop music television show. Sales for Queen II went through the roof, and the group exploded into fame, at least in the United Kingdom
Almost Breaking Into The US
1974 was the year that Queen almost won it all—and lost it all, too. After performing as the opening act to Mott the Hoople, who were all the rage in those days, Queen was asked to tour with them in the US. This would have been their big break into international markets.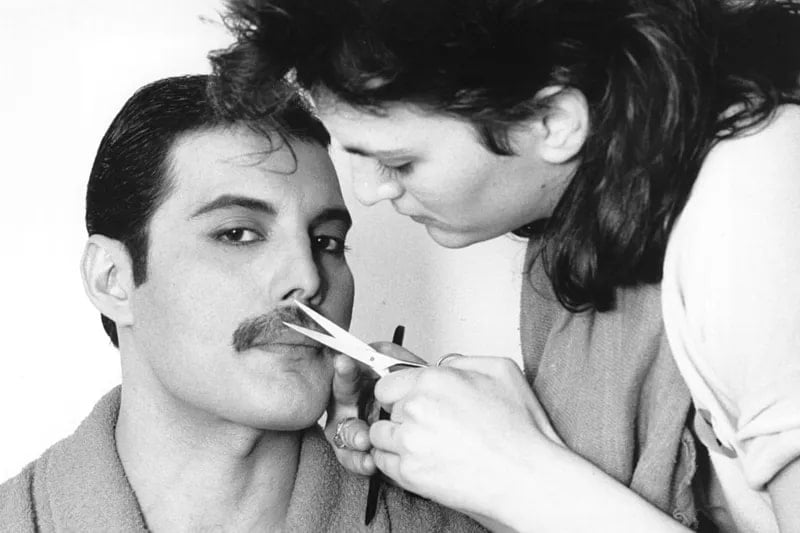 But after only a few shows, Brian May, Queen's guitarist, became gravely ill with Hepatitis. Rather than risking their bandmate, the group decided to return home to the UK, where he received treatment. Had they not returned, May would have lost his arm.
Cutting The Slack
After their return from the States, and as May was making a slow recovery, work began on their third album, Sheer Heart Attack. The album contained their breakout smash single, Killer Queen, a song Freddie had written himself. The album garnered high praise from critics in the US and the United Kingdom.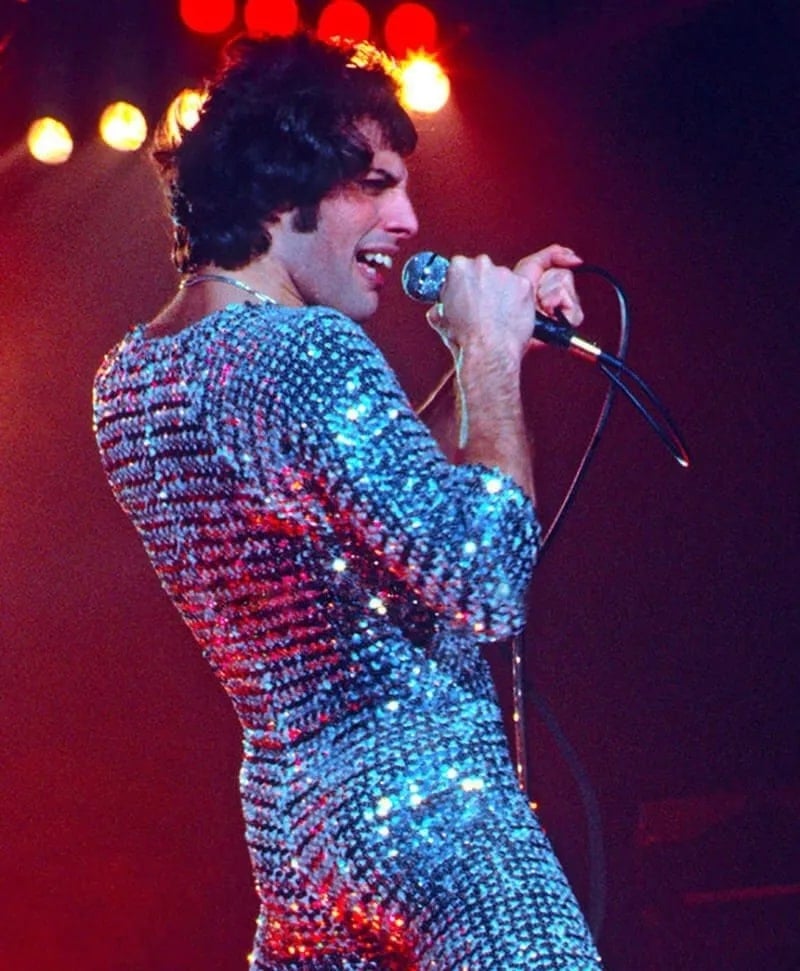 Strangely, though the album had brought them accolades and praise, they weren't seeing much money come of it. In fact, they were broke and in debt. It turned out that their producers had been exploiting them and paying them pennies. In the end, they decided to ditch them.
Under New Management
Freddie and the rest of the boys enlisted the help of John Reid, Elton John's manager, to take care of management for them. Now that they had their finances sorted out and someone who understood their vision, they were primed for stardom.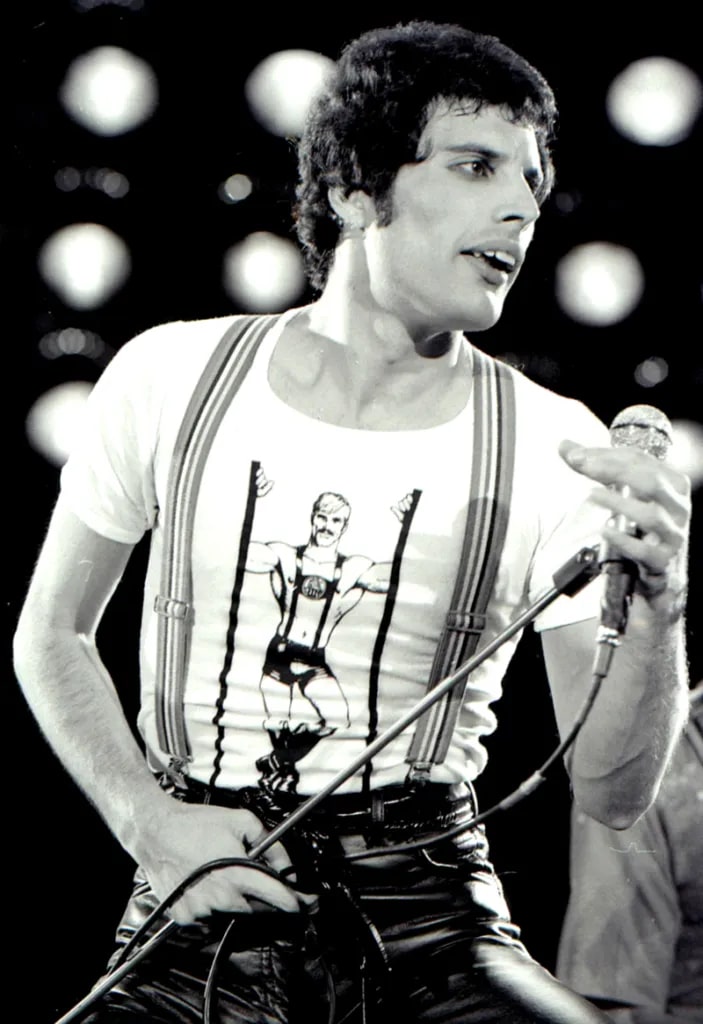 And stardom they needed, as their finances were looking thin. They got to work on their new songs, but A Night At The Opera was a make-or-break album. Freddie, Brian, Roger, and John put all their effort into it. If it failed, the band would have no choice but to split.
Proving Elton Wrong
Before Bohemian Rhapsody, hit pop songs were barely ever over three minutes long. When Elton John caught wind of Queen's six-minute epic, he laughed, convinced that the song would never get the radio treatment. But when the producers asked him to shorten the song, Freddie refused.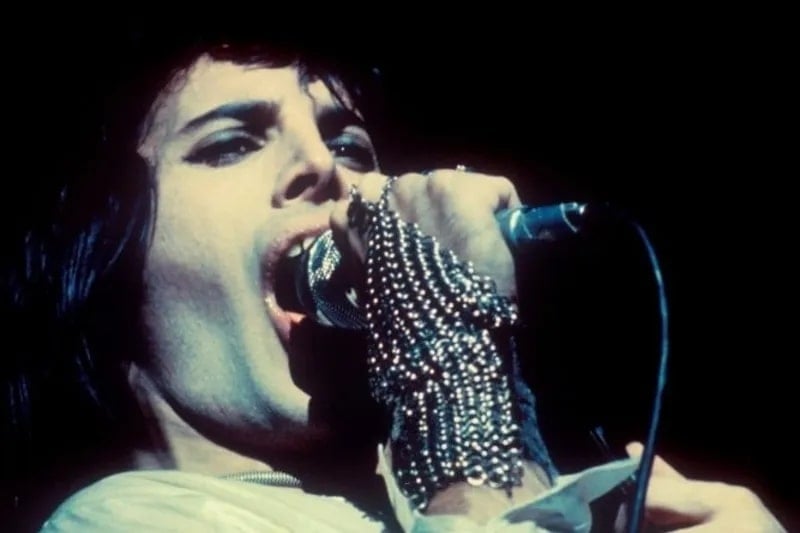 Somehow, Freddie knew the song would go down as a great success. He wanted a rock and roll opera, and it would be all or nothing. When the single was released, it went from strength to strength. It stole the number one spot in the charts for nine weeks running.
The "Rhyming Nonsense" Of Bohemian Rhapsody 
When Queen was producing the song that they are probably most famous for today, their producers really took a chance by letting them make something that was not only completely unlike anything that came before but twice as long as any regular pop hit.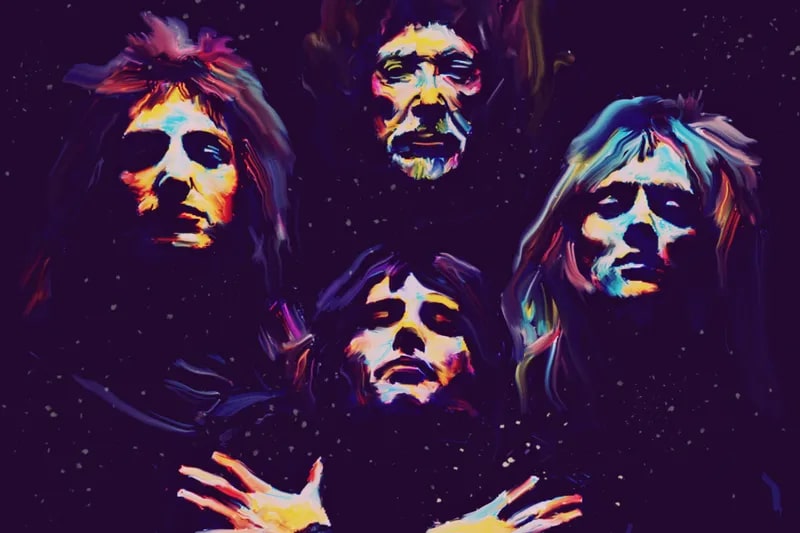 The song was a miniature rock opera without a chorus. When asked if there were any hidden meanings behind the song or what inspired it, Freddie simply replied, "It bears no real meaning. It's rhyming nonsense.
The "Bottomless Mic"
While it began as an accident, the "bottomless mic" prop almost became Freddie's trademark. During one of their early shows, the stand broke. Rather than stop the show and fix it, Freddie wielded it like a royal scepter before the crowd.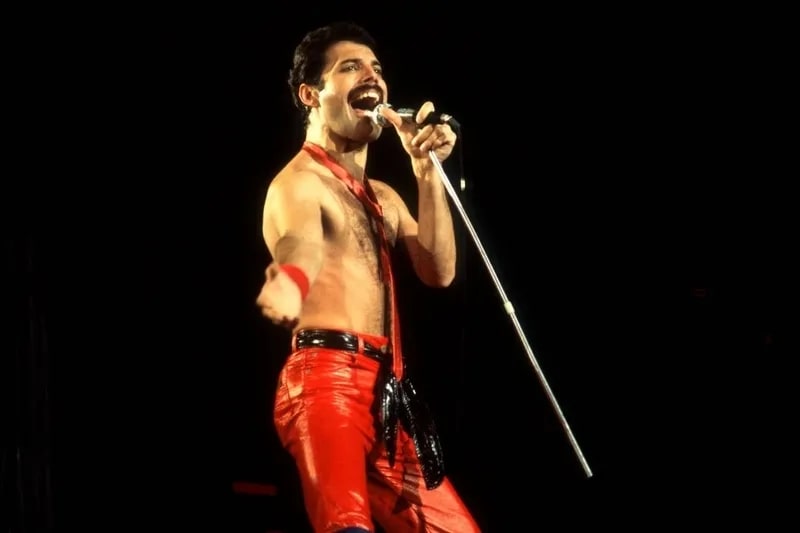 Ever since that day, Freddie preferred his mic without a bottom (or a stand). He just used the boom and speaking end to sing into—it's just another example of Freddie turning a happy accident into magic.
Behind The Scenes
Freddie liked to live his way. When it came to art, he needed absolute freedom to express himself. He kept his own life very private, away from the cameras and magazine writers. He was only close to one person—Mary Austin. The two had been friends since 1969.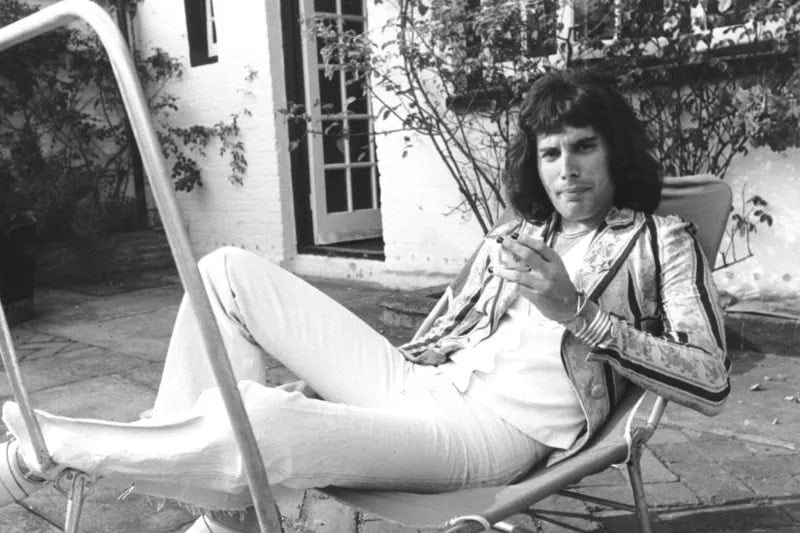 The two were best friends. They were always able to be honest with each other—at least, up until a point. Their relationship was bright, but it wasn't meant to last. Much later in life, Freddie wrote a will leaving her his home in London.
The Love Of His Life
Freddie and Mary had lived together in West Kensington in London, having been together as a couple since 1969. Eventually, Freddie gave Mary a gift: Mary opened a box, which contained a box, which contained another box. Inside this was a ring set with jade.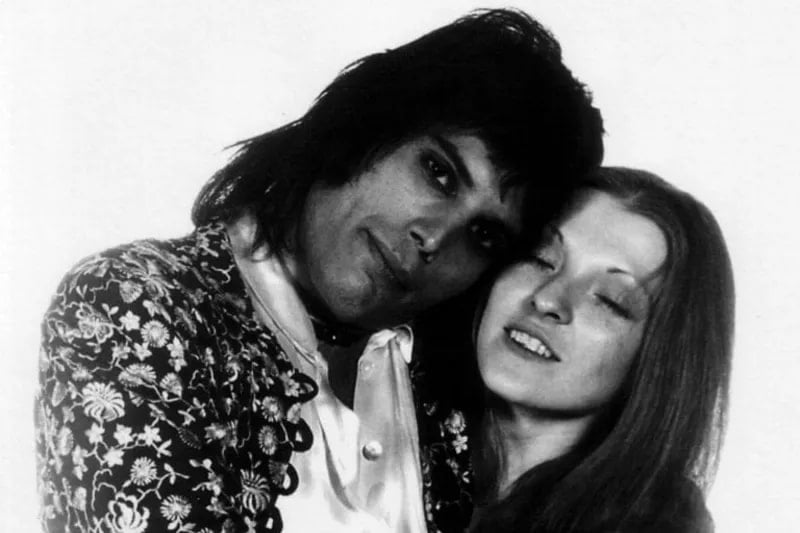 Mary said yes. They were engaged for years, but they never ended up tying the knot. After coming back from a tour abroad, Mary sensed that something had changed. Freddie denied this was the case, but the two continued to grow apart. Something was going on.
Freddie's Orientation
Mary became convinced that Freddie was having an affair, and she was right. Sometime in 1975, Freddie had become involved with an American record producer called David Minns. He admitted to it, as well as the fact that he was bisexual. Austin ended their relationship the same day.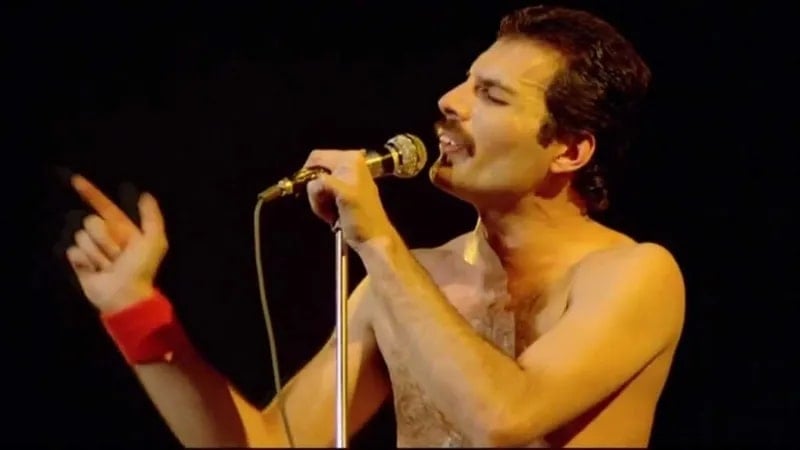 Austin was, of course, deeply hurt. She was convinced he was gay, not bisexual, telling him she'd known deep down for a very long time. Since bisexuality is still so misunderstood, it's hard to know if Freddie was gay or bi. In any case, Freddie and Mary eventually reconciled as friends.
20. Freddie's Love Lives
After coming out, Freddie had a few long-term relationships in his life. In the early 80s, he met a German restaurant owner named Winfred Kitchberger. Freddie would be seen wearing a silver wedding band, even after their relationship ended. Freddie met another man in 1984.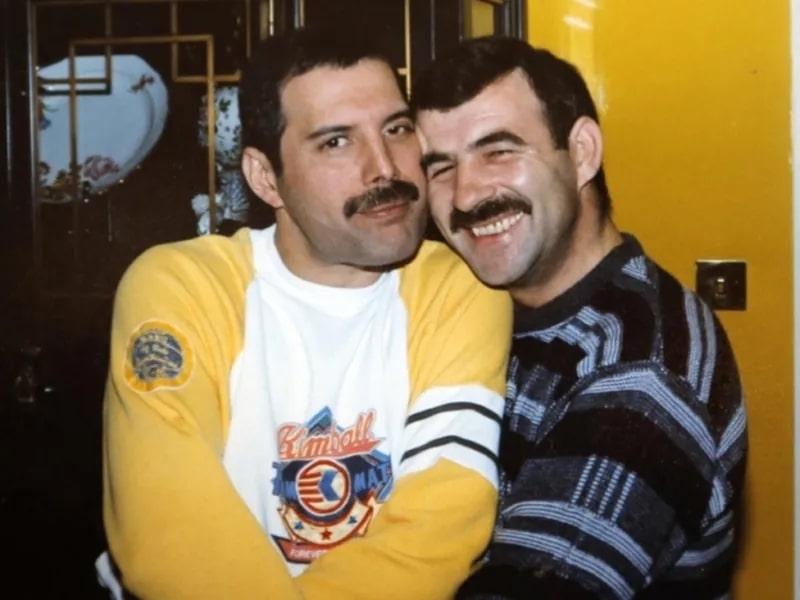 By 1985, he was in a long-term relationship with Jim Hutton. Of the relationship, Freddie would later say that he "couldn't wish for anything better." Hutton was with Freddie until the end but only recently decided to detail his relationship with him in his book, Mercury and Me
Freddie Mercury and Michael Jackson Almost Recorded Together
Like any serious music lover, Freddie was a big fan of Michael Jackson. In fact, he had been a fan long before the formation of Queen, when Jackson was a part of the Jackson 5. The two actually sat in the same recording studio at one point.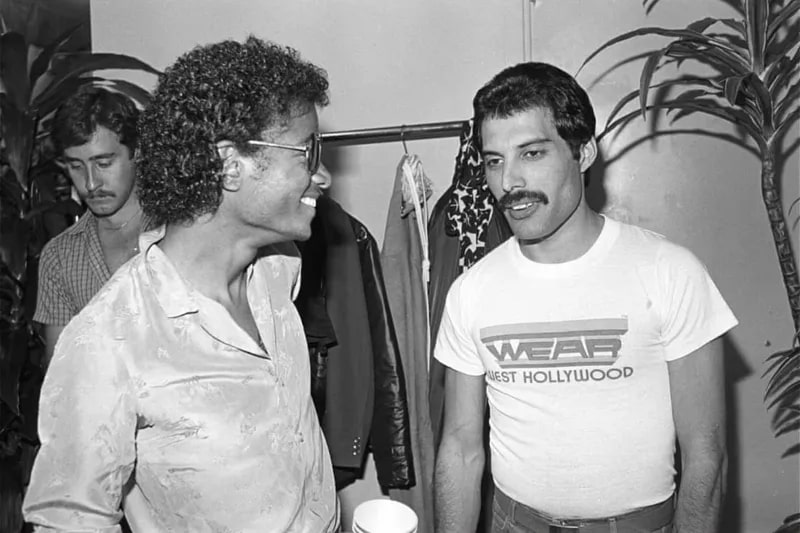 But for whatever reason, the two couldn't make anything work out. Either they fell out over creative differences, or their schedules didn't seem to match up. The final straw for Freddie was when Michael arrived at the recording studio with a llama.
International Acclaim
Their fourth album, A Night at the Opera, was costly to produce. Its production cost around $40,000, a small fortune back in 1975, and the band had to use three different studios to finish it. If you ever wondered why "Love of My Life" and "Bohemian Rhapsody" were so well polished, that's why.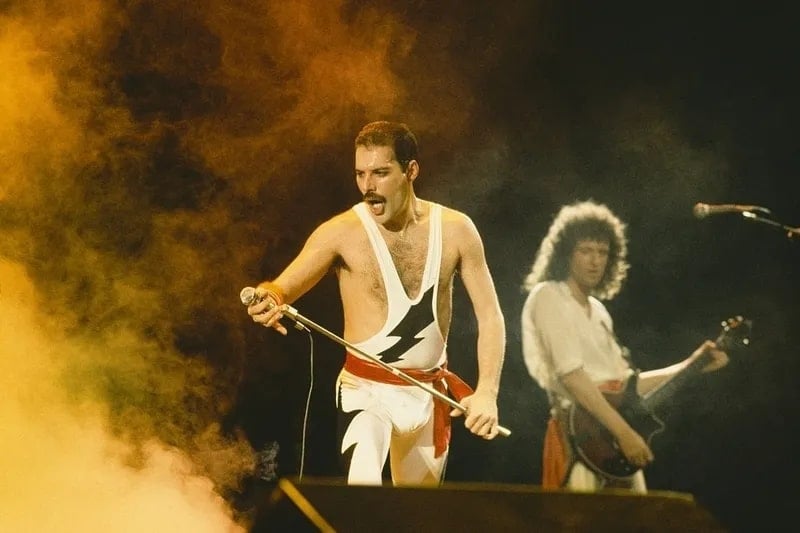 Thanks to their fourth album, they were finally out of bedsit poverty and into the big time. They had become a household name, and their legend was beginning to spread all across the world. In 1981 they found themselves planning a tour across South America.
Queen Goes To Argentina
After receiving an invitation to go to Argentina, Queen's members were concerned about two things: their safety and the arena's size. Argentina was run by a military dictatorship, and they were being asked to fill an entire soccer stadium's worth of people in one arena.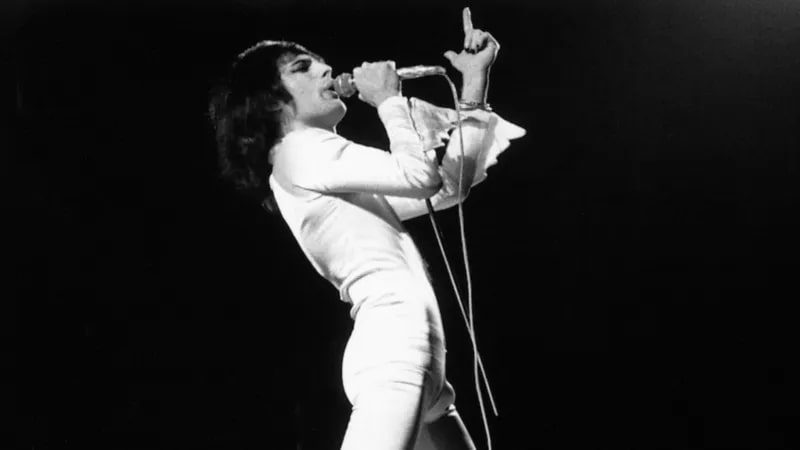 Freddie, ever fearless and ever ambitious, decided to go with it, and so did the other members. Queen had over 50,000 people to thrill. The government would have to worry about the crowds. The band would worry about giving them a good time.
Filling The Audience
On their first night, Queen didn't get 50,000 people—they got over 131,000 people—the largest crowd ever to see a band in one place at the time. Following that, they drew 300,000 people to Buenos Aires, where Freddie and the band thrilled them all.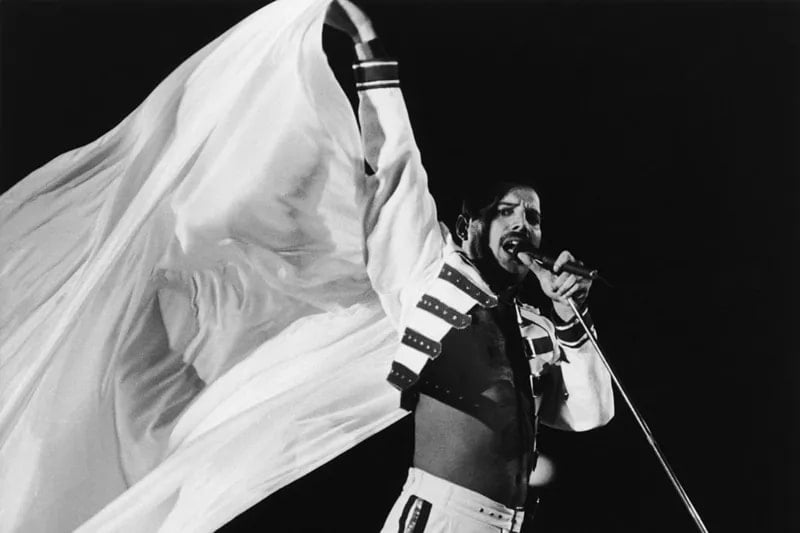 Queen sent the whole country into a musical frenzy. Millions tuned in to watch their performance as the whole country was caught up in Queen fever. After their eight shows, they went to Canada to record more music.
Freddie And His Kitties
It may surprise you that Freddie was a big cat fan. He loved the little fluffballs—so much so that at one point, he found himself living with ten of them. He adopted his first pair while living with Mary Austin. He called them Tom and Jerry.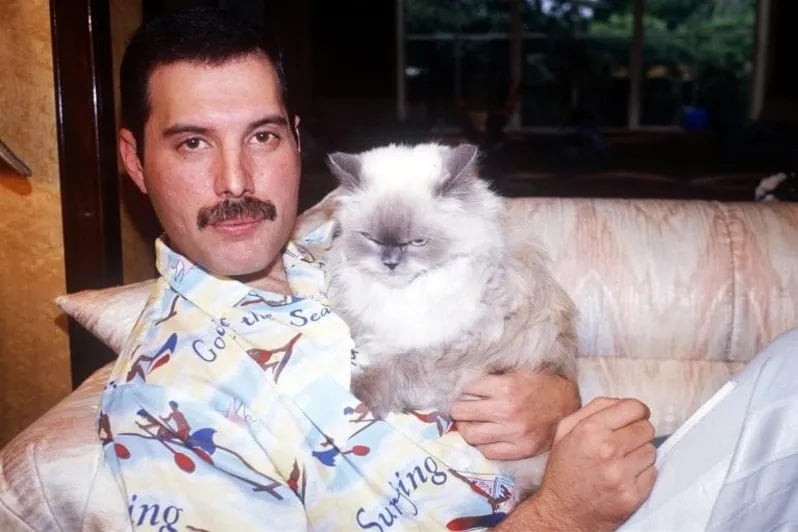 He loved all animals but cats most of all. He even wrote a song about one of them, called Delilah, which was on the album, Innuendo. That love was reciprocal, as she stayed with him right up until the day he passed away.
Coming Up Short
With their triumphant shows concluded in South America, Queen returned home. But they were still faced with hurdles to overcome. Their second and third albums were selling in the United States, but their others were barely getting off the shelves.
But each member of Queen was exhausted. The group broke away from each other with a plan to reform after some creative recharge time. Roger came up with Radio Gaga, and John went away and came back with I Want To Break Free. With that, they were back to full speed. But destiny, or rather, the US government, got in their way.
"I Want To Break Free" Gets Locked Up
Queen's big hit single, I Want To Break Free, was selling like hot cakes, but because the music video had the band dressed up in women's clothing, an act which Americans had not generally accepted or normalized, the video was banned.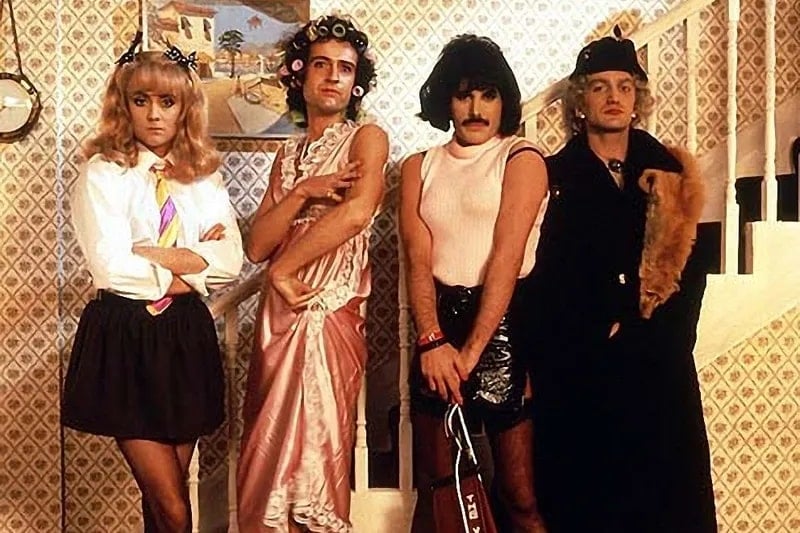 The video parodied a popular soap opera from the UK called "Coronation Street." Europeans got the spirit of the video, but because Americans do not have the same amount of freedom as those in the old country, many TV stations shunned them.
Freddie's Ultimate Performance
Queen's controversial (in the US) I Want To Break Free video cost them dearly in the American market, but at the same time, they bounced back with an incredible performance in the Live Aid concert of '85, which went down as one of their greatest ever shows—or greatest rocks shows, period.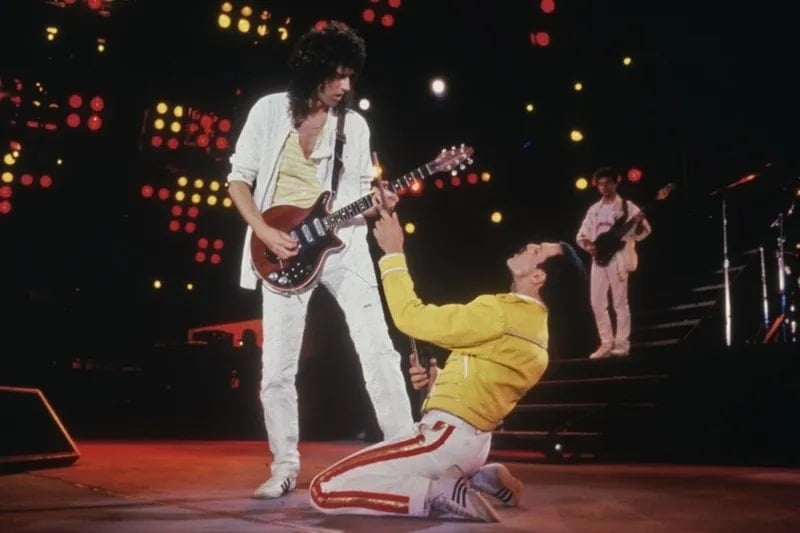 Queen was given 18 minutes to perform, but they rocked on for almost an hour. Nobody dared stop them, and the audience loved every second. Freddie seemed like he could go on forever. He performed as if it were the last show he'd ever give.
Freddie's Swan Song
Their show at Wembley Stadium refreshed them, rejuvenated them—most of all, Freddie, who was giving his audience the show of their lives. The band was eager to reach new heights and speeds. They would never falter or fail again.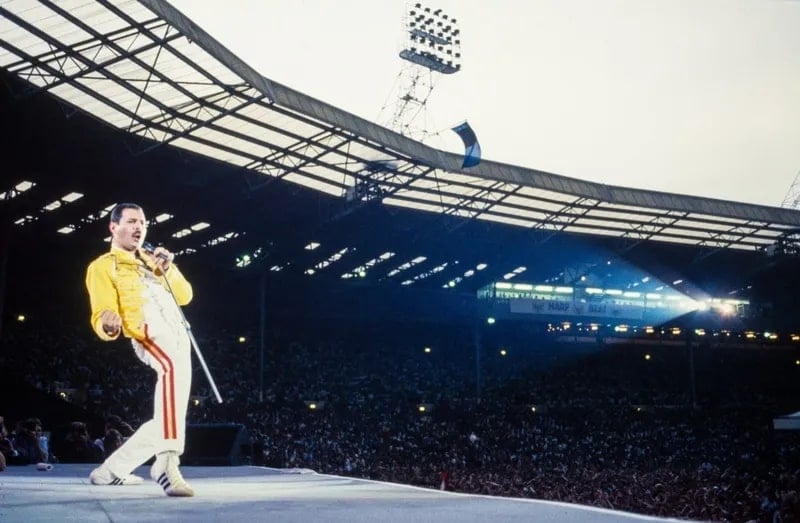 Except it just wasn't meant to be. Freddie had given it everything he had—literally. He poured the last of his power into the stage, the microphone, and every single person in the audience. The other members of the band could sense that this was his swan song.
The Beginning Of The End
After Wembley, Freddie all but vanished from the public eye after Live Aid. Behind the scenes, Freddie had been told the news: he was HIV positive. He didn't let the truth out until the very end. He kept it secret for four years, from 1987, when he got the news, to 1991, when he died.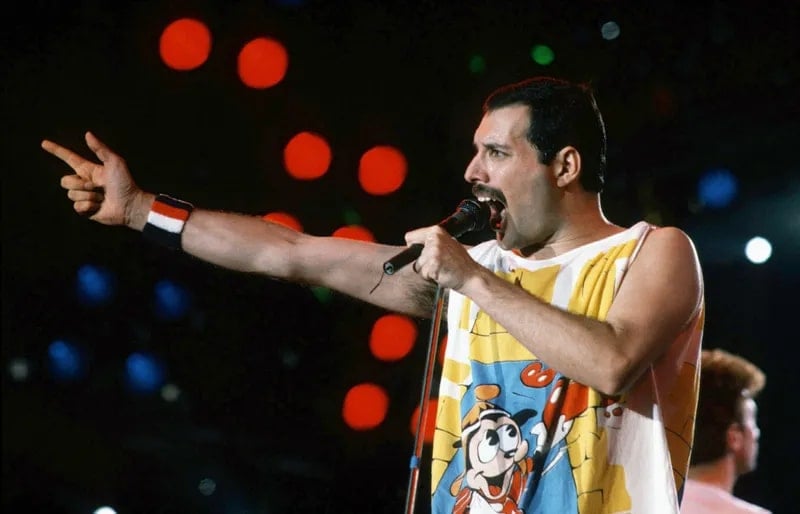 The rest of the band kept his condition a secret, although it must have been a crushing burden to carry. Freddie burned bright, but he had been given far too little time. The media eventually picked up that something was wrong based on his withered appearance.
So Much Left To Give
Freddie could no longer bear to face the cameras, or the crowd, in his condition—he could barely stand in his state. Naturally, he had to give up something which had given his life so much meaning. He had to give up performing entirely.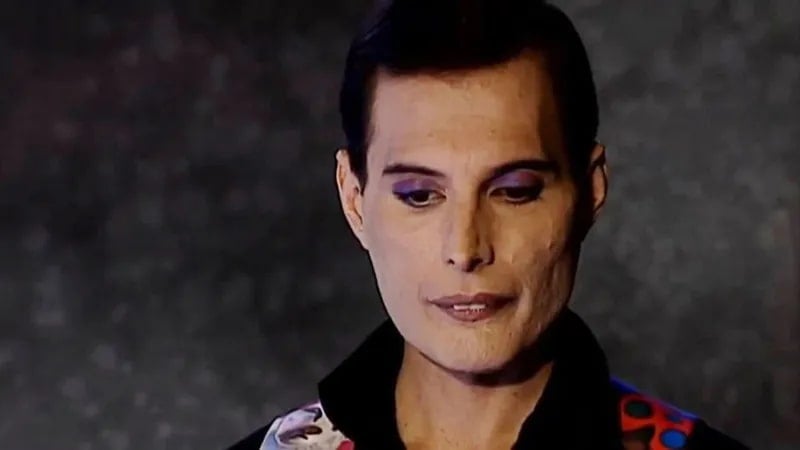 But as he lay in his bed, he realized that he had so much left undone and unfinished. With only six months of life left, Freddie recorded the vocals to Mother Love, written by Brian May. After his 45th birthday in 1991, Freddie passed away.
What He Left Behind
With his husband-in-spirit, Jim, by his bedside, surrounded by his loving pets, Freddie passed away in his London home. The world lost an icon. But as long as Freddie Mercury's songs are heard or sung, his legend will live on forever.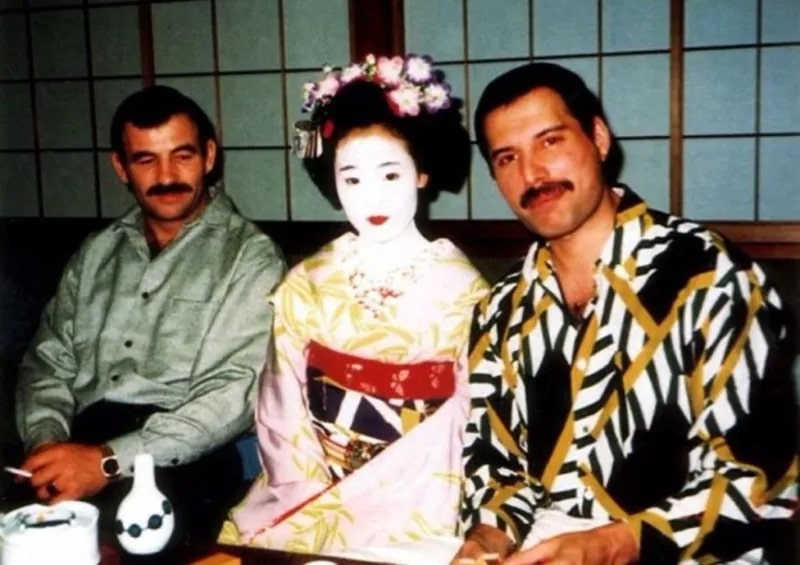 To his wife in spirit, Mary Austin, he left half of what he owned, including his London home and his many cats. The other half of his fortune went to his husband in spirit, Jim, as well as his mother and sister.
Keeping Keys By The Bedside
Some people keep a notepad by their bed, just in case inspiration strikes in a dream or while lying about. Freddie had a whole piano installed as his bed headboard so that he could catch those creative signals as they came.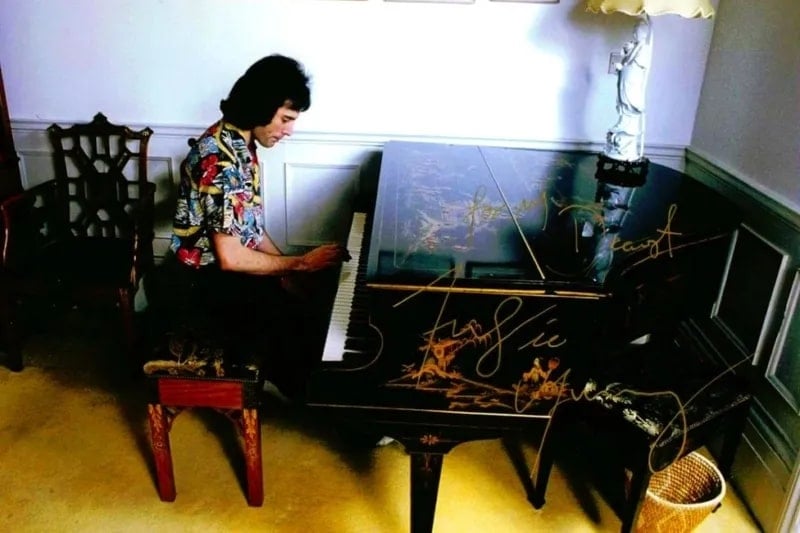 Freddie was very flexible. As a double-jointed person, he didn't even need to get up to play. He just leaned back and hit the keys, letting his creative side take over. We can't imagine what he got up to playing in his dreams.
Queen's Final Show
Freddie's final public appearance would be in 1990, with the rest of the band, for Queen's acceptance of the British Award for Outstanding Contribution to Music. But the last time he appeared in public as he really was—a superstar—was in 1986 in Knebworth Park.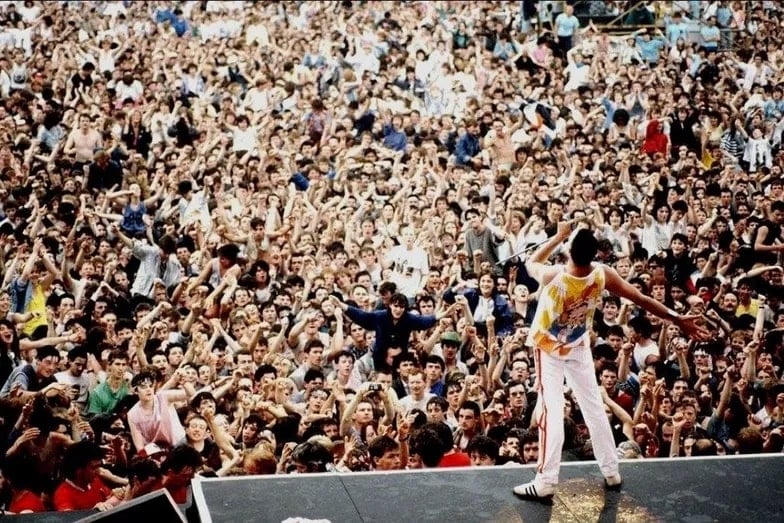 An incredible 160,000 people showed up to watch Freddie and the boys play live. Although his health was already deteriorating, he still lit up the stage and put on a great show.
Freddie And Zoroastrianism
Freddie's family were strict practitioners of Zoroastrianism, one of the oldest monotheistic religions in the world. The religion was founded by the prophet Zoroaster in Iran some 4,000 years ago. To boil it down into a single sentence, Zoroastrianism is about doing good deeds to avoid chaos and to be happy in life.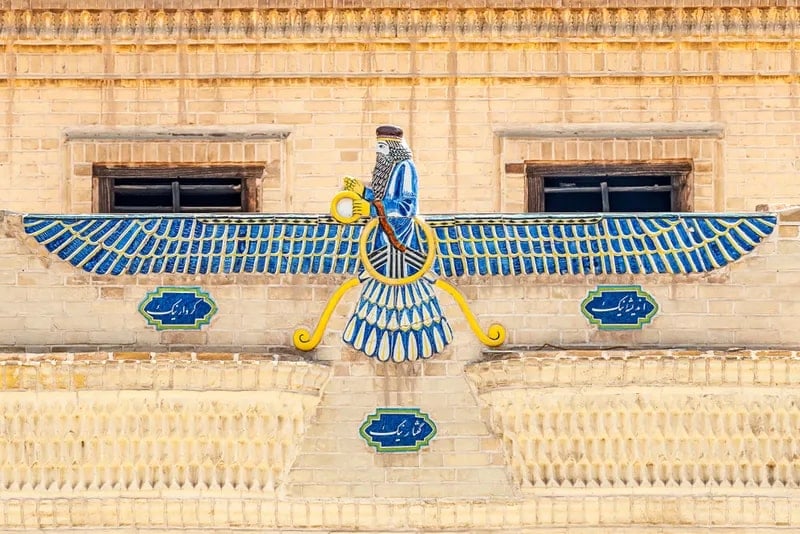 Practitioners believe that life is a temporary arena in which people must fend off falsehood and defend the truth no matter the cost. After his death, his funeral was performed by a Zoroastrian priest. Freddie believed in its teachings all the way through his life.
Freddie's Name For Elton John
Giving names to his closest friends was something Freddie loved doing. They tended to be names that matched their "drag" personas. For example, he called Elton John "Sharon." Elton played back into Freddie's game, calling him "Melina."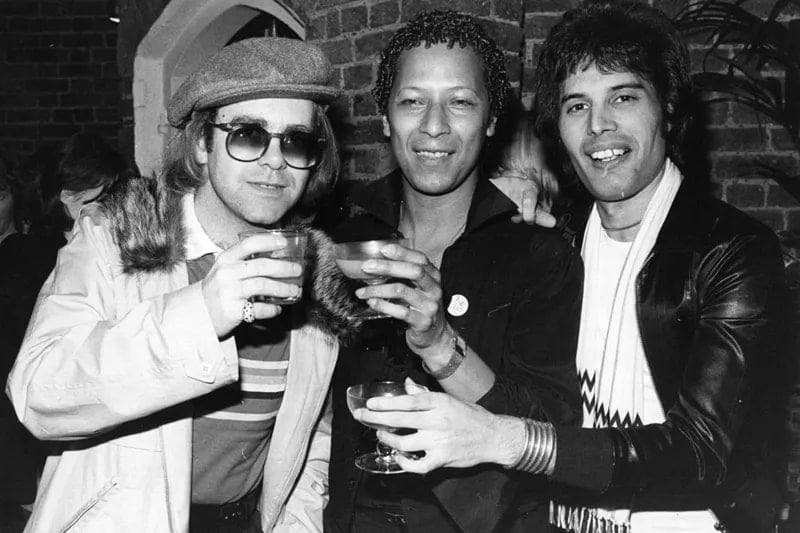 The Christmas after Freddie passed away, Elton received a visitor at his door—a mutual friend of the two. He'd handed him a painting by Henry Scott Luke, one of Elton's favorite artists, in a pillowcase along with a note. It read, "Sharon—thought you'd like this. Love Melina. Happy Xmas."
Larger Than Life
Freddie was always larger than life, but nothing embodies this more than the ten-foot statue built in his honor on Lake Geneva in Montreux, Switzerland. It depicts Freddie rocking out with his bottomless mic in hand, striking his iconic pose to end all poses.
Freddie's family and his bandmates Roger Taylor and Brian May unveiled this touching yet powerful statue at a ceremony commemorating his life and legacy. Although it was meant for London, it was placed in the city where Freddie recorded his final studio album.
Freddie And Dave
Infamous for his shaky collaborations, Freddie worked with David Bowie on "Under Pressure," but their creative spirits clashed throughout. Nevertheless, it was obvious that the two respected each other. According to legend, the two had met each other years ago, outside the music business.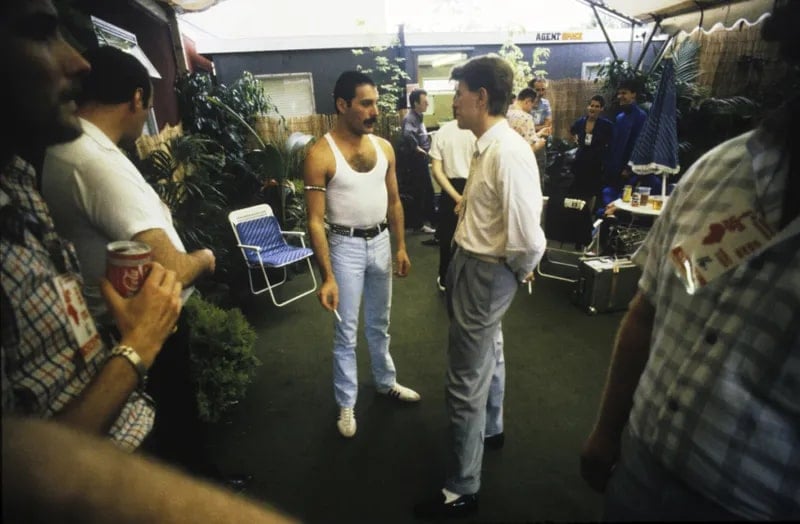 Bowie reportedly came into the store where Freddie had been working as a cashier. He was broke, despite having just made Space Oddity, and couldn't afford anything in stock. But the manager of the store, upon recognizing him, gave him a free pair of boots. Who fitted them? None other than Freddie Mercury.
A Secret Resting Place
There's no physical place to pay respects to Freddie, unlike many other musical legends. His body was cremated, and the ashes were given to Mary Austin, his wife-in-spirit and best friend. She kept them for two years without spreading them.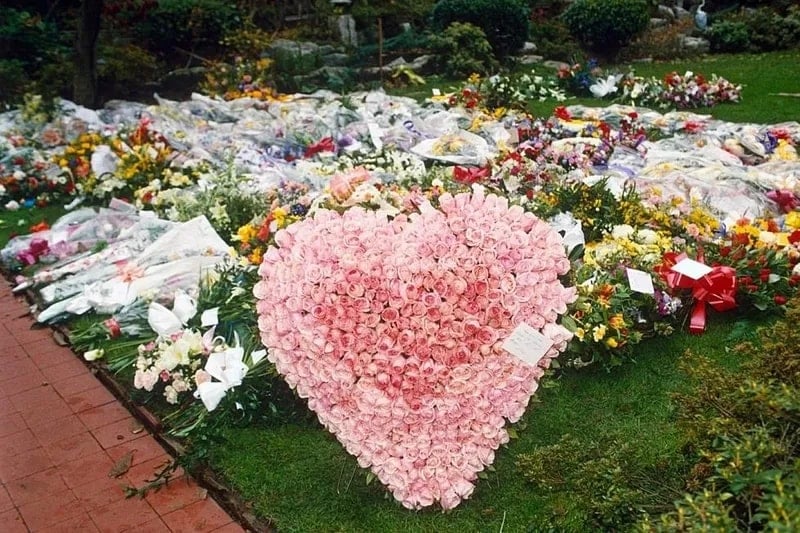 One morning, Mary snuck the ashes out of the house, hiding them from prying eyes. She cast his ashes to the wind in a place that nobody but her knows. It was the only way she could fulfill his wish to be laid to rest in a place where nobody could disturb him.
The Tribute Concert
The AIDS pandemic of the 80s was widely feared and misunderstood by the public, especially in the United States. After his death in 1991, his bandmates put together a concert in tribute to their lost friend and to raise awareness about the disease.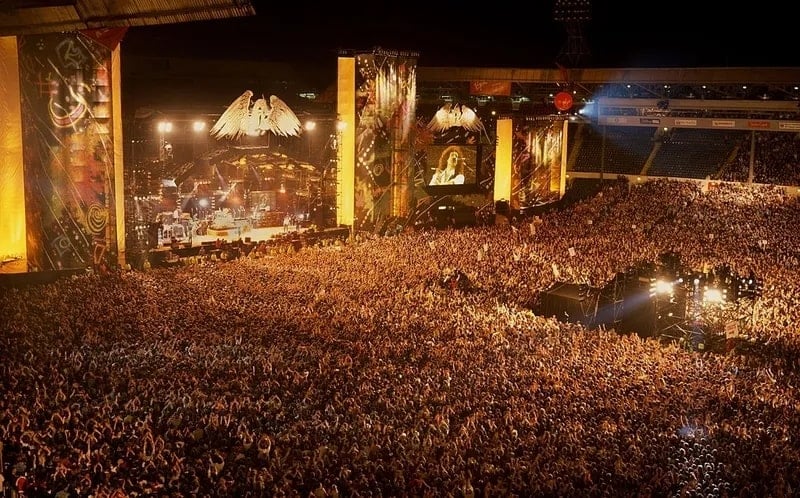 Some of the biggest names in rock arrived to show their respect and help spread awareness. Elton John, David Bowie, Guns N' Roses, Metallica, George Michael, Led Zeppelin's Robert Plant, and Def Leppard, just to name a few.