The Mysterious Story Behind Michael Rockefeller's Disappearance
America's most influential family, the Rockefellers may be hiding more than meets the eye. They have influence in some of the most lucrative industries in the world, and yet a mystery ensues behind close doors. Michael Rockefeller, the great-grandson of the Standard Oil co-founder tycoon is still missing after many years, allegedly.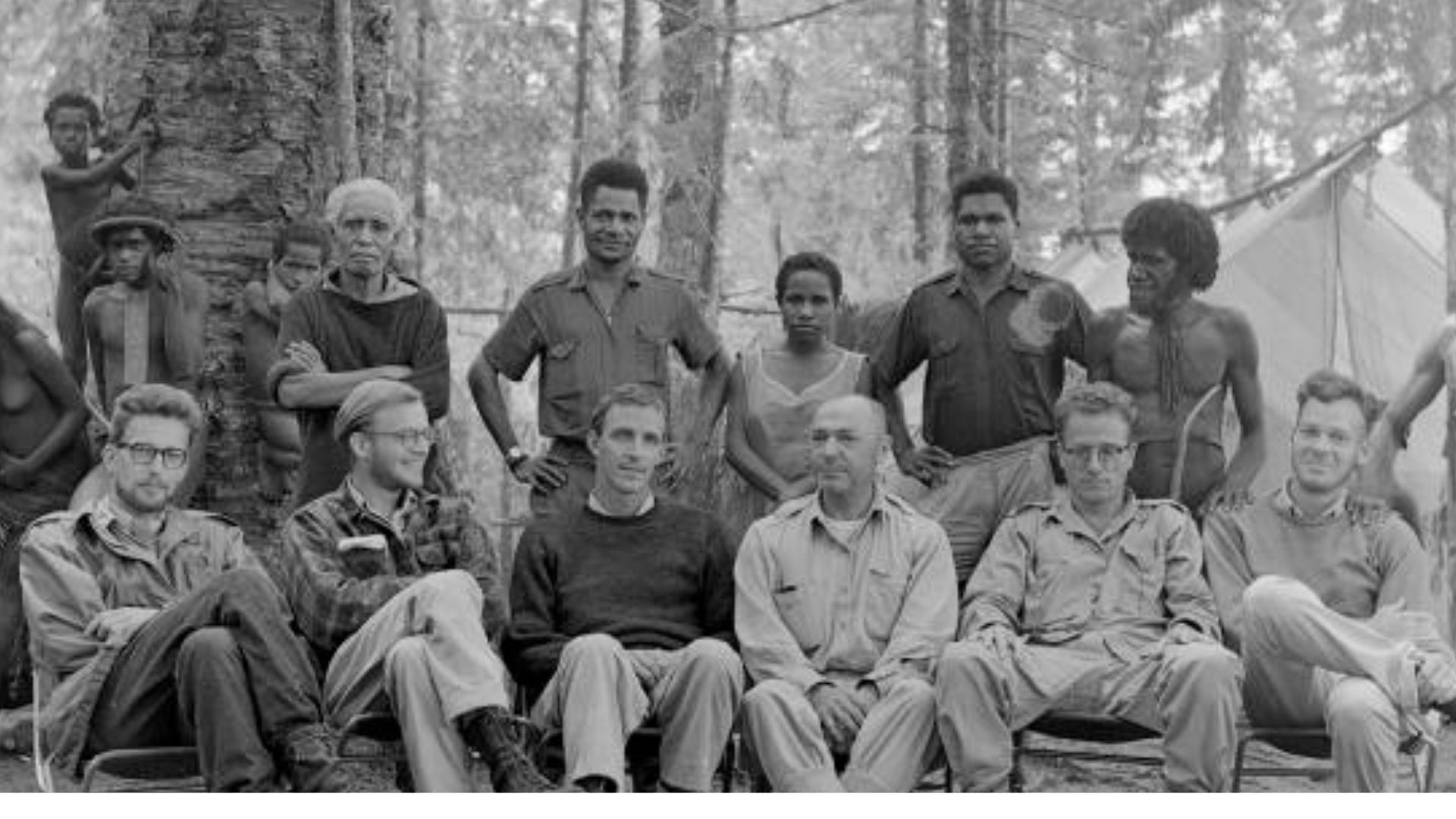 Michael Rockefeller unexpectedly disappeared in a freak accident in 1961 after coming in contact with a primitive tribe. After efforts to find him failed, there was, an official declaration of his death. However, the circumstances surrounding his disappearance remained unclear until some 50 years later. Let's dive into what really happened to Michael Rockefeller and unravel the mystery behind it.
The Expedition
The extremely wealthy 23 year-old Michael Rockefeller, grew up as the privileged son of New York Gov. Nelson Rockefeller. In 1961 he decided to embark upon a seven month long expedition to New Guinea's Asmat tribal homeland, and was thought to never to be seen again. The Asmat tribe was just recovering from its primitiveness. The tribe's spirits, and customs, surrounding the Asmat-born men and women of the tribe has remained a mystery separated from modern civilization by many natural barriers such as rivers, mountains, and jungles.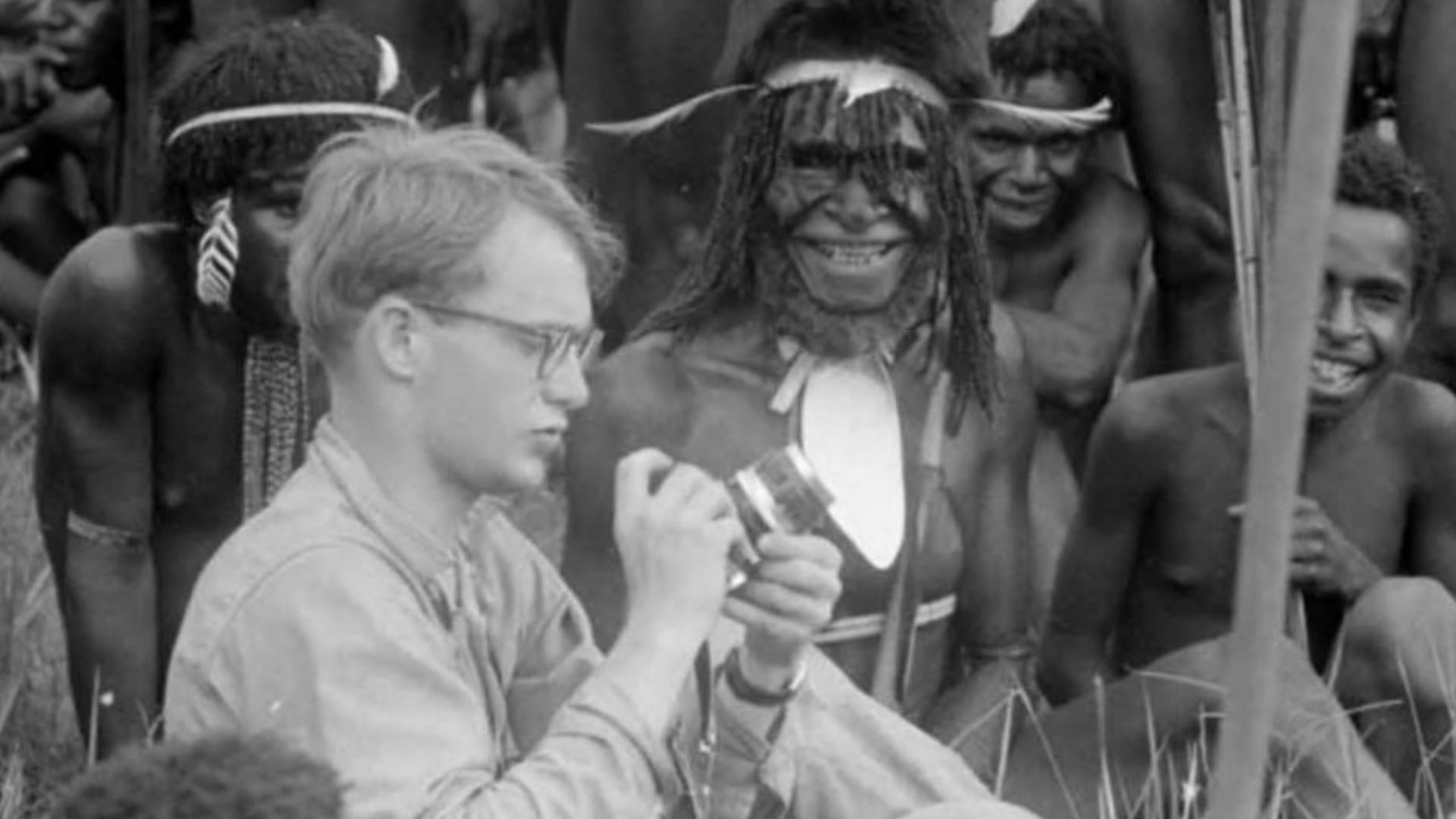 Yes, the natives living in the towns of this vast region had a collective and agreed ethos that governed them. However, it was a far different way of life when compared to the average Western civilization and lacked relatability, especially to that of Michael's life. This is probably what fascinated Michael when he decided he wanted to explore such a region. The Asmat tribe lives in the southwest part of New Guinea and has 12 different cultural regions that Michael was determined to learn more about and discover rare primitive art.
The Journey Begins
To many people's dismay, the Asmat people lived like they were in a different period in history and Michael Rockefeller had his sights set on uncovering the uncertainty surrounding their lifestyle. This way of life provided a stark contrast to all that he knew, therefore he was almost obsessed with uncovering the truth behind it. He alongside his Dutch companion nervously dove head first into their journey unsure what they would find.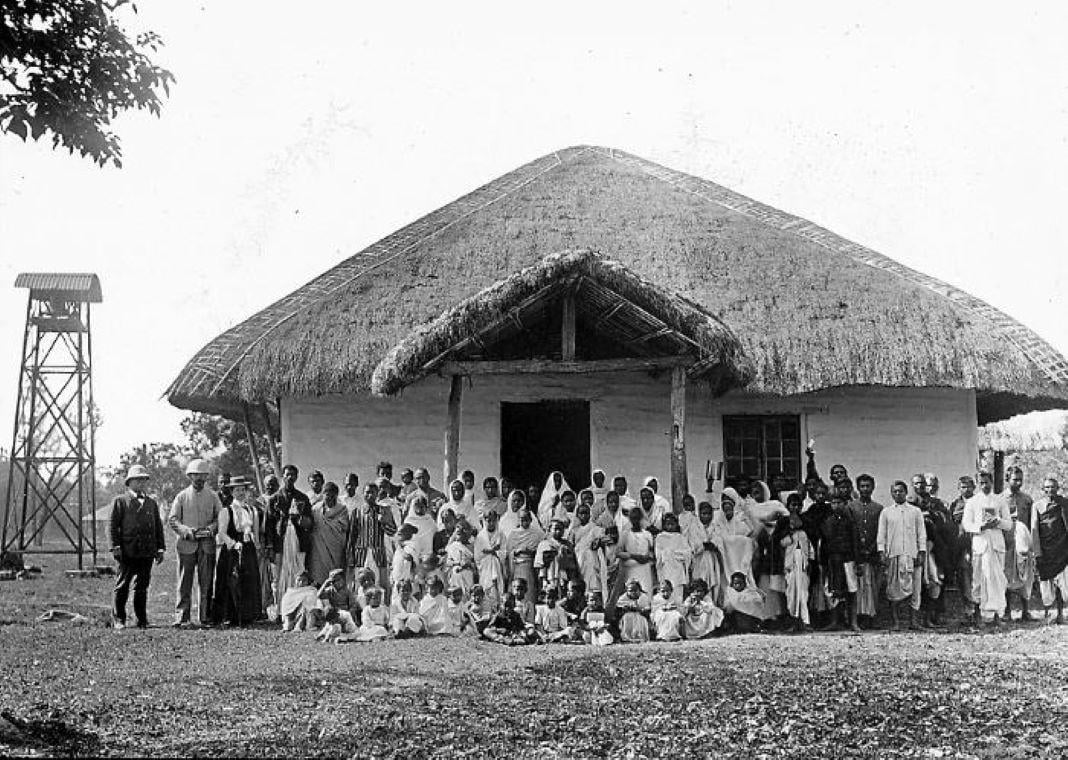 Paper, wheels, metallic weapons, and all the benefits of modern civilization were unavailable in the Asmat tribe. Thus, missionaries and adventurers had to learn the various languages and cultures of the Asmat people to try and gain information. This integration was still ongoing when Michael Rockefeller ventured out to collect primitive art pieces from the Asmat clan.
Michael Rockefeller's Unconventional Path
Michael, like his father Nelson, also enjoyed a privileged childhood. He was provided the best education that any child could dream of. Though Michael obtained a B.A. in History and Economics, he did not pursue a life his father expected of him or approved of. His father rather wanted him to take over the family business, but the contrary, Michael decided to follow his passion for the arts. This passion brought him on this journey of which he never got to finish as planned nor to live out his full potential.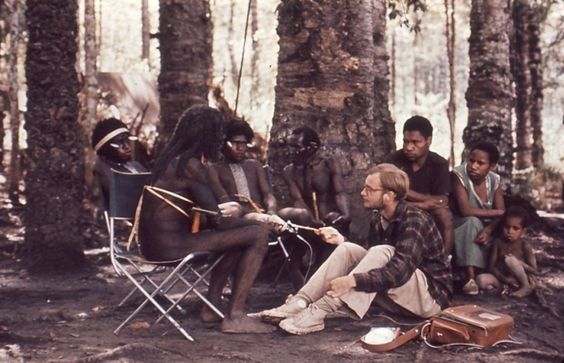 One minute Michael was sailing along in his boat alongside his Dutch travel guide in the midst of their journey and the next they were being tossed by unforgiving turbulence from the waves clinging on for dear life. Both swam for shore and then separated in the midst of all the turmoil.
Michael Rockefeller's Inspiration
Before the passing of Abby Aldrich Rockefeller, Michael Rockefeller's grandmother, had commissioned the establishment of a Museum of Modern Arts, which Nelson, decided to populate with primitive arts as a kind of passion in which Michael connected to. It inspired Michael to explore the depths of the unknown and retrieve the art and the stories and share them with the world.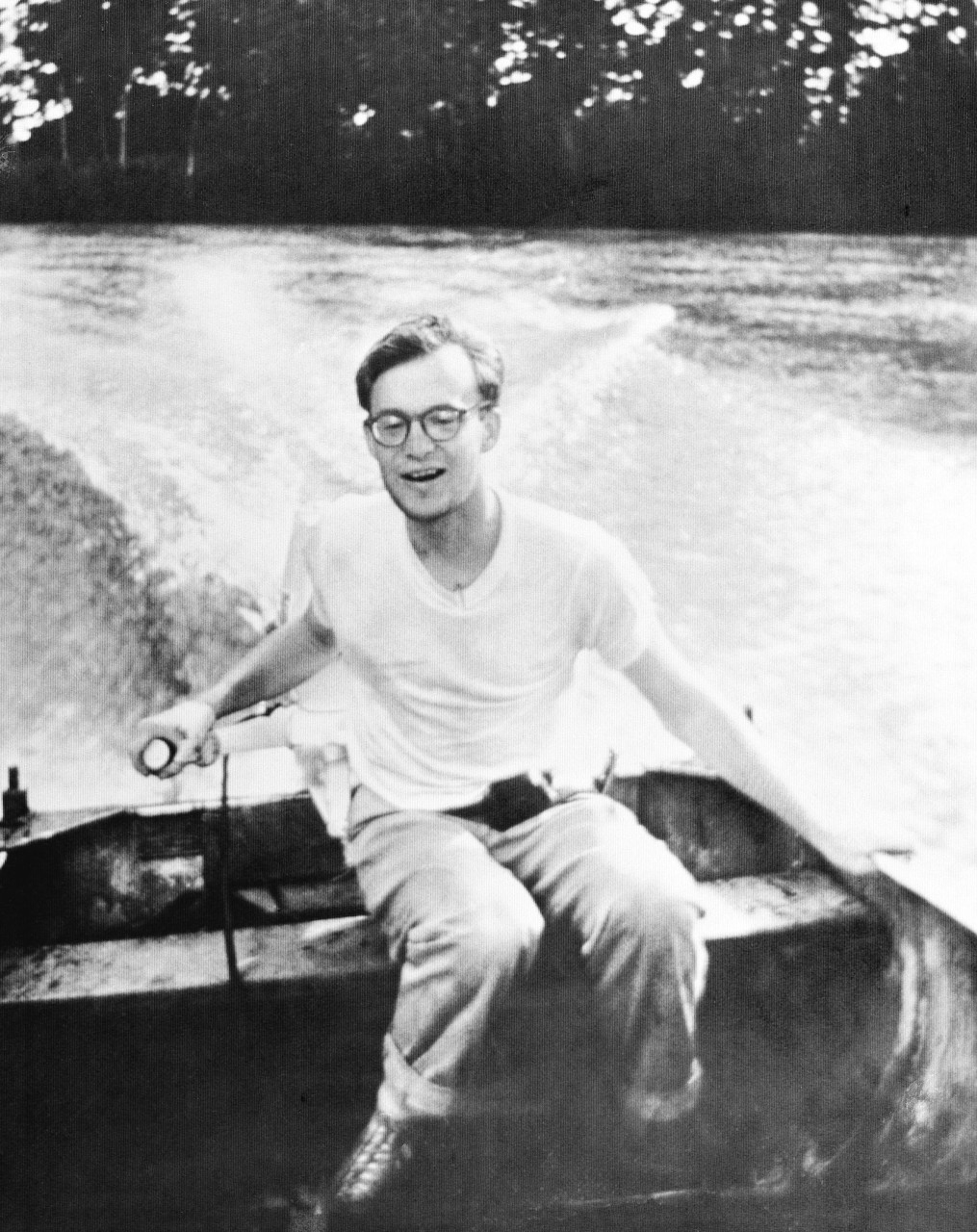 In the long run, Michael would start traveling around the world, even before graduating from college, to collect primitive art pieces for the family museum. This brought him to his untimely disappearance in New Guinea, thousands of miles from home and the comfort that he knew all his life.
The Journey of No Return
Michael Rockefeller was a cultured and often clean-shaven young man. However, during his many trips, hunting for primitive arts, he regularly transformed into an unkempt and fully bearded man.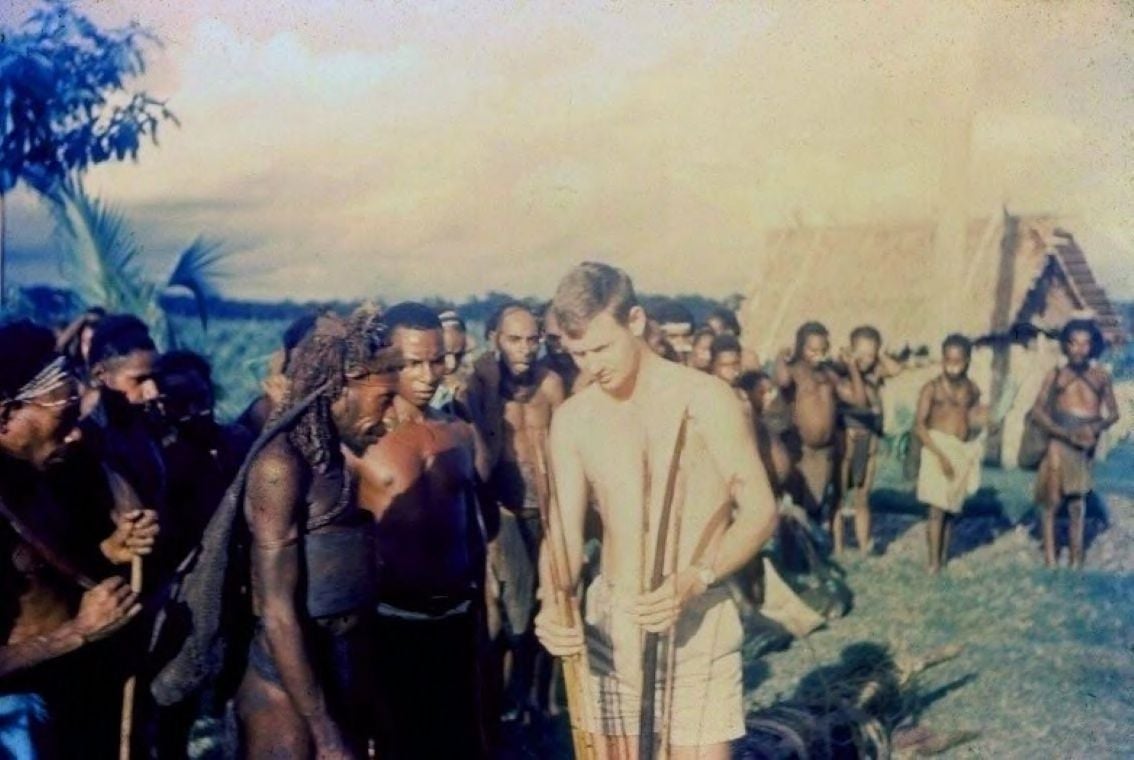 The plan was to visit the villages in the swamps and creeks of New Guinea, which was under the colonial dominance of the Dutch government at the time. Unfortunately, the last person to have seen Michael alive was his Dutch travel guide, who reported to have seen him swimming to shore after violent waves overturned their boat.
It is said that no trace of Michael Rockefeller was found after he was separated from is Dutch guide. Many search parties were sent out over the course of two weeks, from airplanes to ships, helicopters and more, money was no object in the attempts to discover the whereabouts of Michael.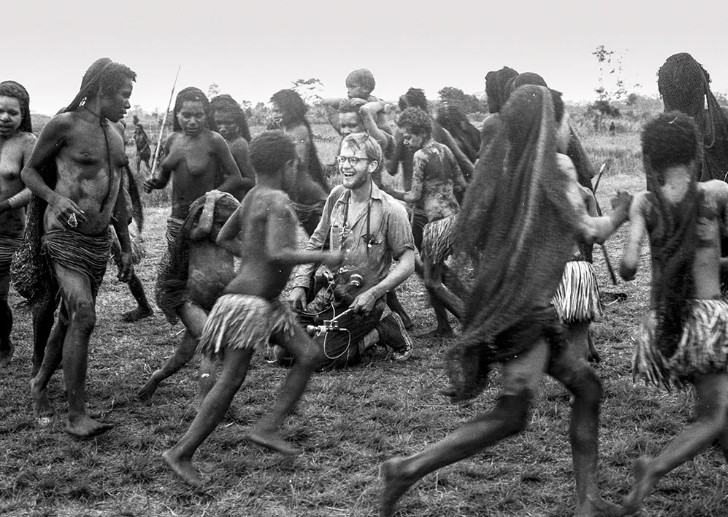 Thousands of locals even joined the search, scouring the coasts and jungle swamps near where he was last seen alive. Many were shocked and in disbelief that this could have happened to him, especially his family.
Rumors of Michael's Whereabout
World-renowned historian of cannibalism among primitive tribes of the world—Carl Hoffman—stumbled upon a picture of Michael in the early 2000s, nearly 40 years later, that revived investigations into the details of the young chap's death. Many believed that this featured photo is indeed Michael Rockefeller.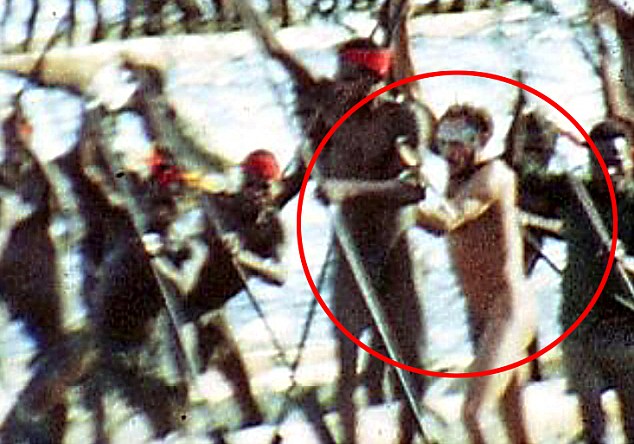 Roughly a week after Michael Rockefeller was reported missing, as massive search parties continued to be deployed to the location of the boat's sinking. Rumors said that he had sank while swimming to shore, and was kidnapped, went native, or was cannibalized by natives of Asmat.
Carl Hoffman Visits the Asmat
During Hoffman's 2011 visit to Asmat, 50 years after Michael was declared missing, he had a very similar experience as the young heir from half a century ago.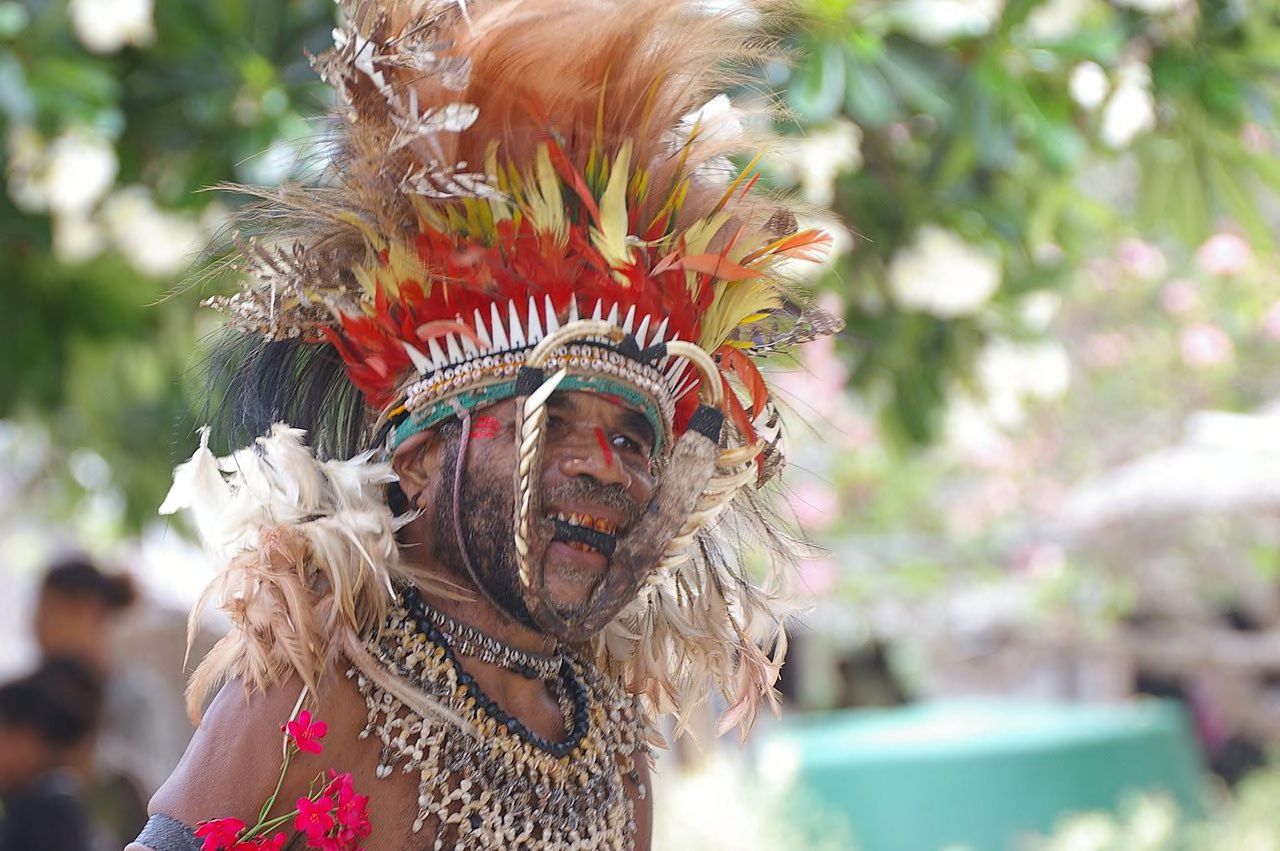 Hoffman and his guide were traveling on the Betsj River, which serves as a tributary of the Arafura Sea of southwest New Guinea. At the point where the two water bodies, turbulent tides of the outflowing river and inflowing sea collided, making their boat flip over. Hoffman imagines how Michael reacted to a similar fate in 1961.
Comradeship Led the Way
Hoffman, like Michael, is a history major and learned about the story of the Rockefeller missing heir after seeing a picture of him. A backstory about Micheal's life helped Hoffman discover that he had been to Asmat before he went missing.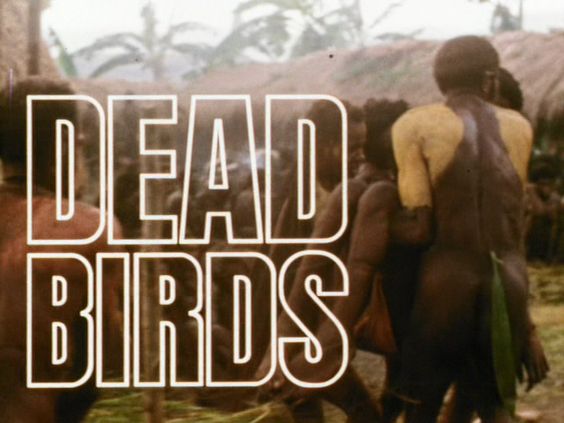 Apparently, he had been a member of a filming cohort during his final year in college, in which he assisted Robert Gardner with the filming of an ethnographic documentary titled "Dead Birds." It was the first-ever exposé of the tribes of Asmat. Unfortunately, Michael assumed he knew them well enough.
Asmat Tribes of the 1950s Were Not Brutes
While there have been records of ritual wars, killings, and intertribal cannibalism, Hoffman believes that the natives of Asmat were merely being a civilization of their own.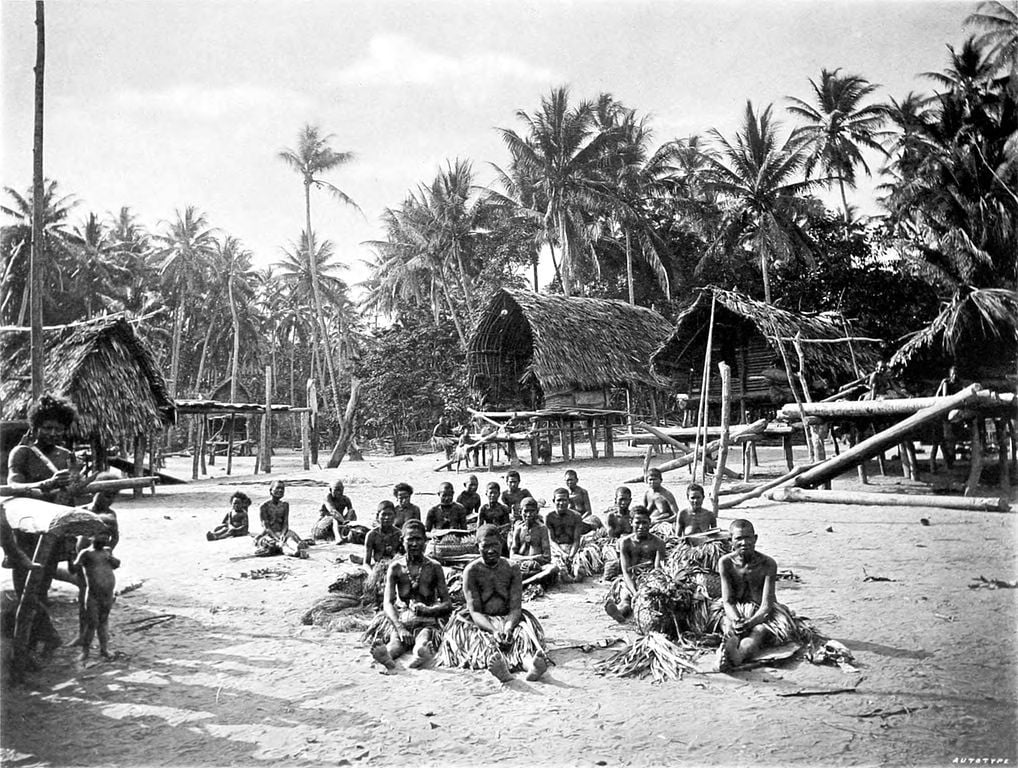 After studying their customs and ethos, he concludes that these people do not spontaneously kill random people or visitors that come to their tribe. On the contrary, Hoffman believes that violence in these native tribes always has preceding events that inspire them.
Inspiration for Hoffman's Interest in Michael Rockefeller's Disappearance
As a historian, Hoffman could tell that there is a missing link between the official report of Michael Rockefeller's death and what really happened to him.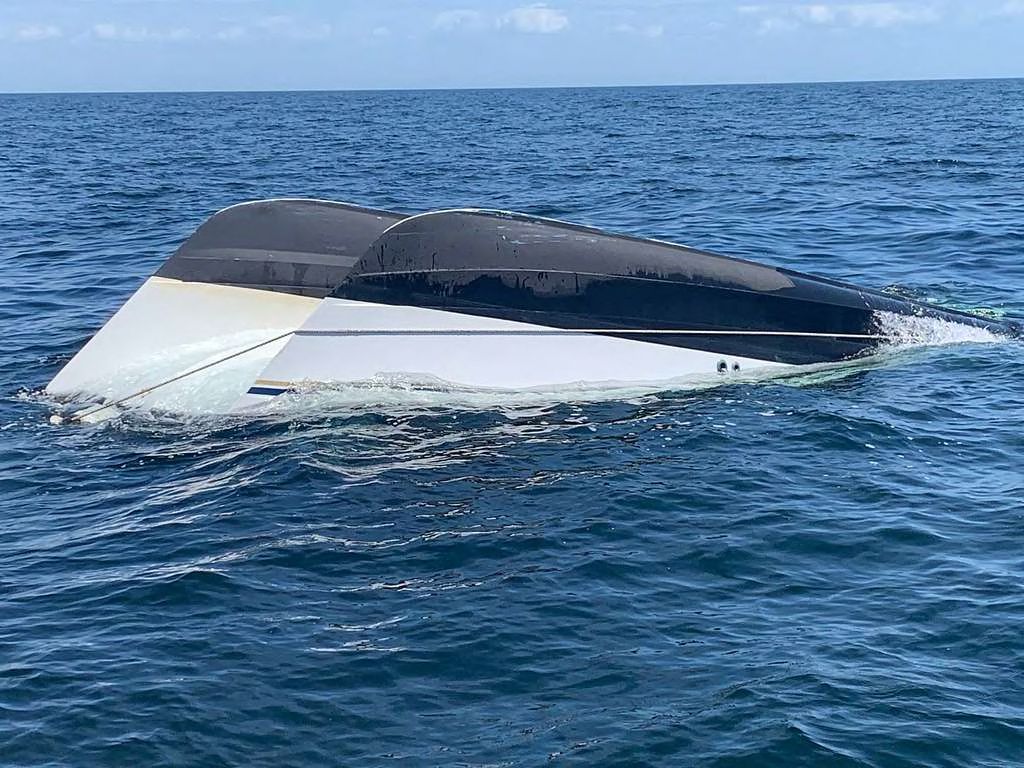 From the little he has learned about the Asmat people, Hoffman could vouch for them to have protected Michael from harm when his boat capsized. If they were indeed responsible for his death, as rumored by many, then there's a story left untold.
Asmat Tribes Were Already Familiar with White Folks
About a decade before Michael's landing at Asmat, Dutch missionaries had been living with the natives without any confrontations or reported deaths and without any armed protection.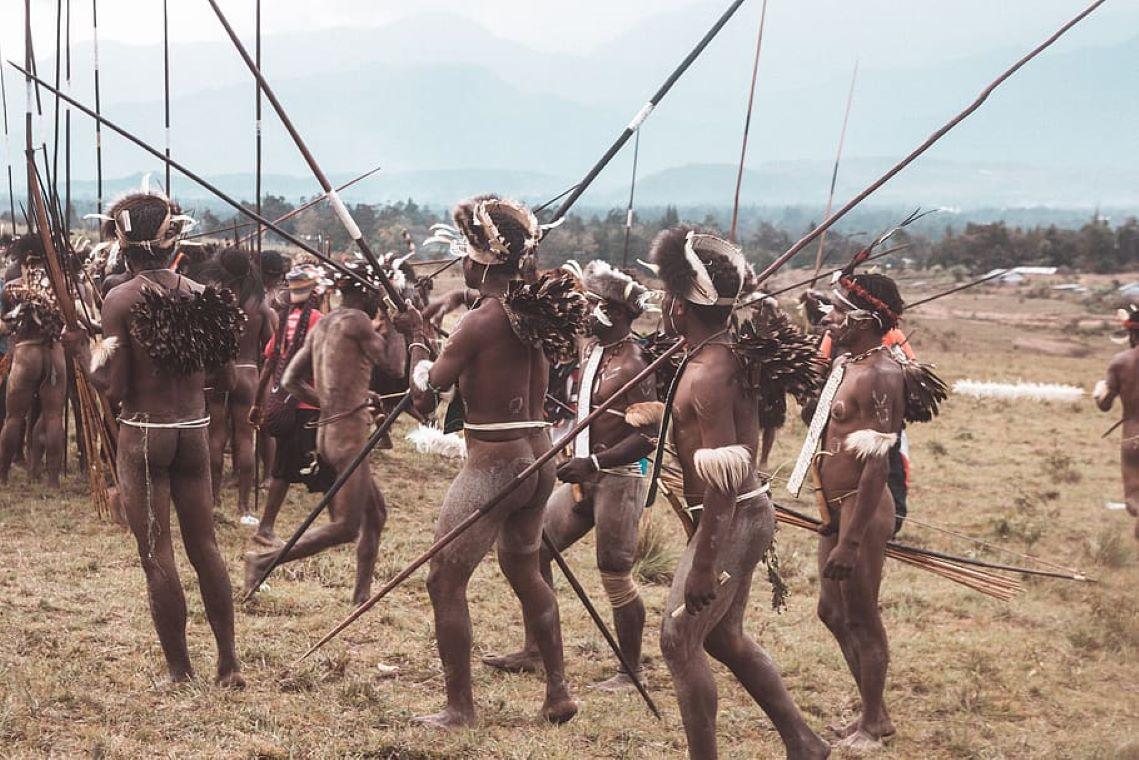 Hoffman would later discover that after all the mobilized efforts of then-Governor Nelson Rockefeller, which turned out futile, the Dutch government proceeded to carry out a fresh investigation into the incident. Up until 50 years after, the reports of the investigation were never made public.
The Bait that Lured Michael to Asmat
Despite lacking the advanced tools that often litter the workshops of primitive artists, natives of Asmat have been credited for their expertise in wood carving.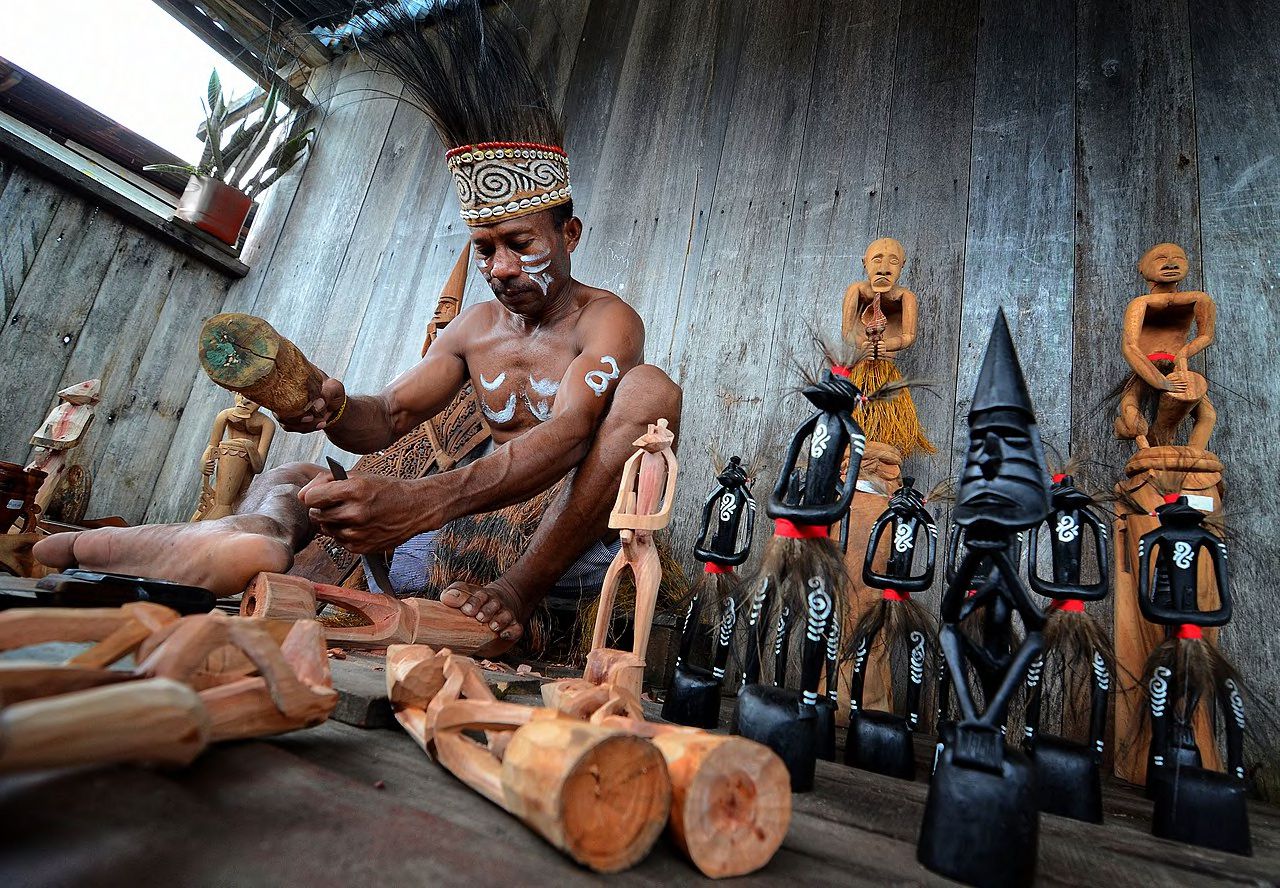 Before traveling to Asmat, Nelson Rockefeller had appointed Michael as a board member of their family museum. And probably in a bid to impress his dad or just to fuel his passion for art collections, Michael stumbled upon the beautiful carvings of the Asmat people.
Michael Was Aware of the Dangers to Which He was Exposing Himself
After consulting with the Dutch National Museum of Ethnology, Michael set off on an exposition to collect the best Asmat carvings he could lay his hands upon. All the collections were to go to the museum in New York.
In one of his surviving journals, Michael recorded how he perceived the Asmat natives during his first two visits. He stated that the tribes of Asmat were the wildest and remotest with which he had ever interacted.
The Mythologies of Asmat Natives Govern Their Actions
The Asmat people believe every occurrence is a product of some previous action, and they make most of their decisions based on this premise. Consequently, they are a people prone to vengeance, reciprocating deeds done to them—good or bad. It's not savagery; it's just their culture.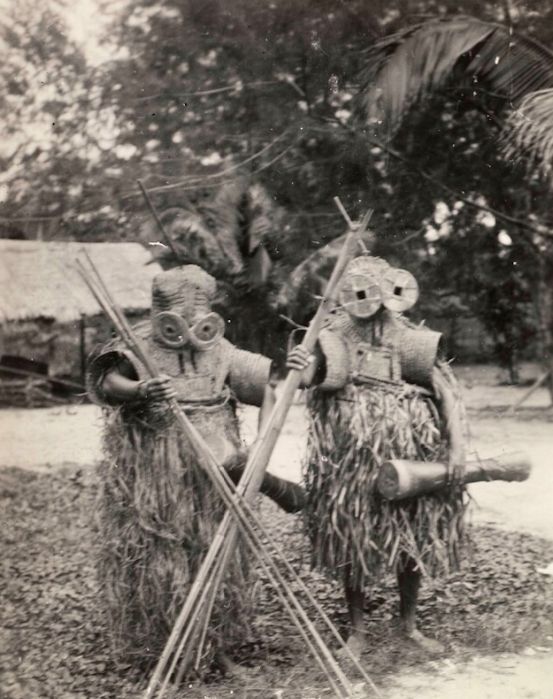 So, when an epidemic breaks out in an Asmat village, they perceive it as a rebuttal by the spirits for something they have done wrong. Asmats were also cordial with Dutch missionaries because they did not use brute force.
Ceremonial Killings and Wars
When a Westerner witnesses a communal clash between two tribes in Asmat, they naturally conclude that the folks are being crude in their approaches to life and existence.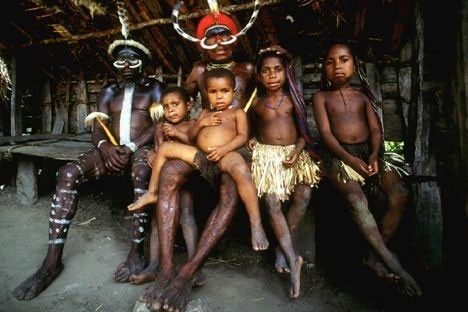 However, seeing the world and the Asmat commune from the locals' perspective will help outsiders understand that they are simply living by their beliefs. So, some killings and cannibalistic activities are carried out in Asmat as ritualistic cleansing ceremonies.
The Bisj Tells a Story
An important item in the Asmat culture that helped Hoffman understand these trends of beliefs and activities among the natives is their artistic wood carvings.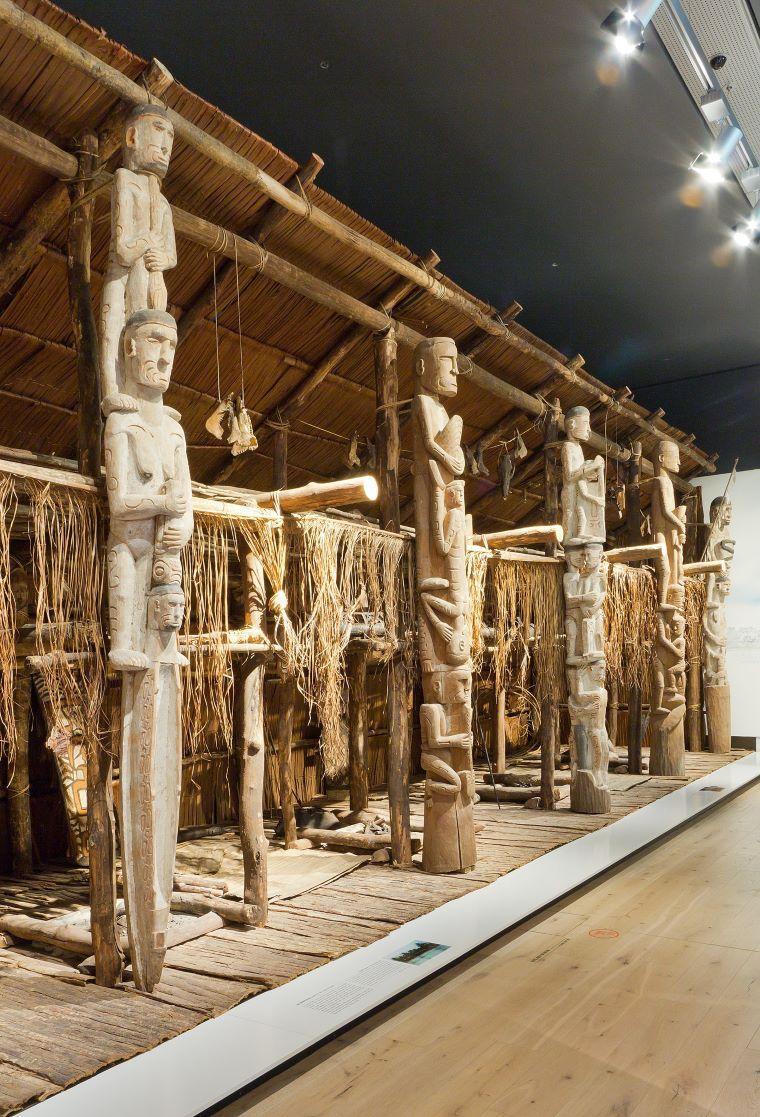 Just like medieval cave paintings, the Bisj pole tells a story through wood carving. Bisj poles are usually carvings of dead men, interwoven with images of crocodiles and mantises. These are usually memorials created as reminders of the pending vengeance for men who have probably been killed in intertribal clashes.
How the 1961 Visit Happened
Michael went on his third visit to the Asmat villages and tribes with adventurous objectives. His chief goal was to collect enough artifacts from the various tribes of Asmat to start an exhibition back in New York. In fact, he planned to publish a book on Asmat culture with the little information he had gotten from his visits.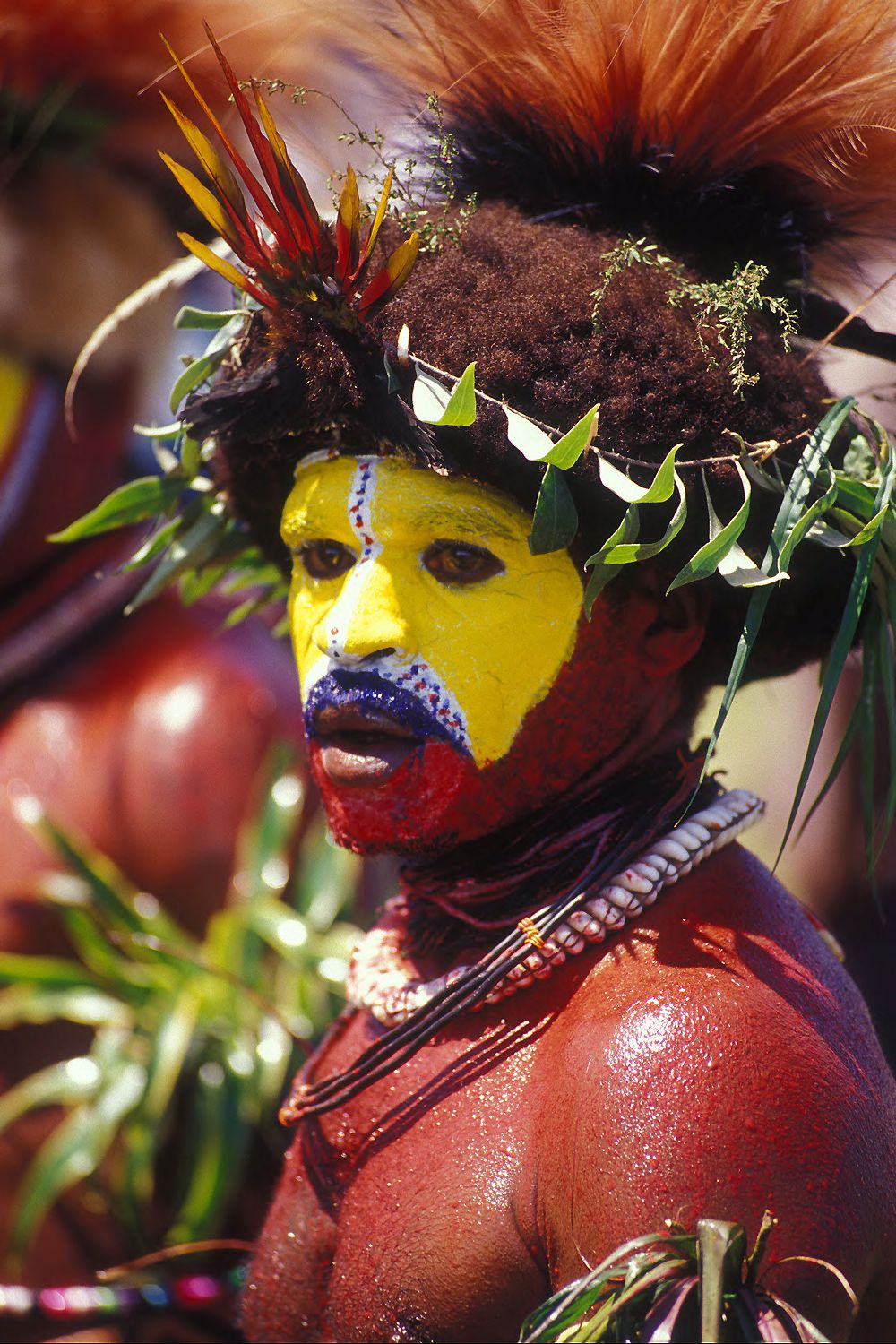 The Asmat natives did not value western currencies, so Michael went with several artifacts which he was sure they would be willing to barter for their carvings.
The Journey, From Michael's Perspective
Michael went for his third visit to the 13 villages of Asmat in the company of one adult—René Wassing, and two teenagers. With items like cloth, tobacco, steel axes, and fishing line, he went from village to village and tried to strike a bargain for artifacts that he assessed as adequately portraying the Asmat culture.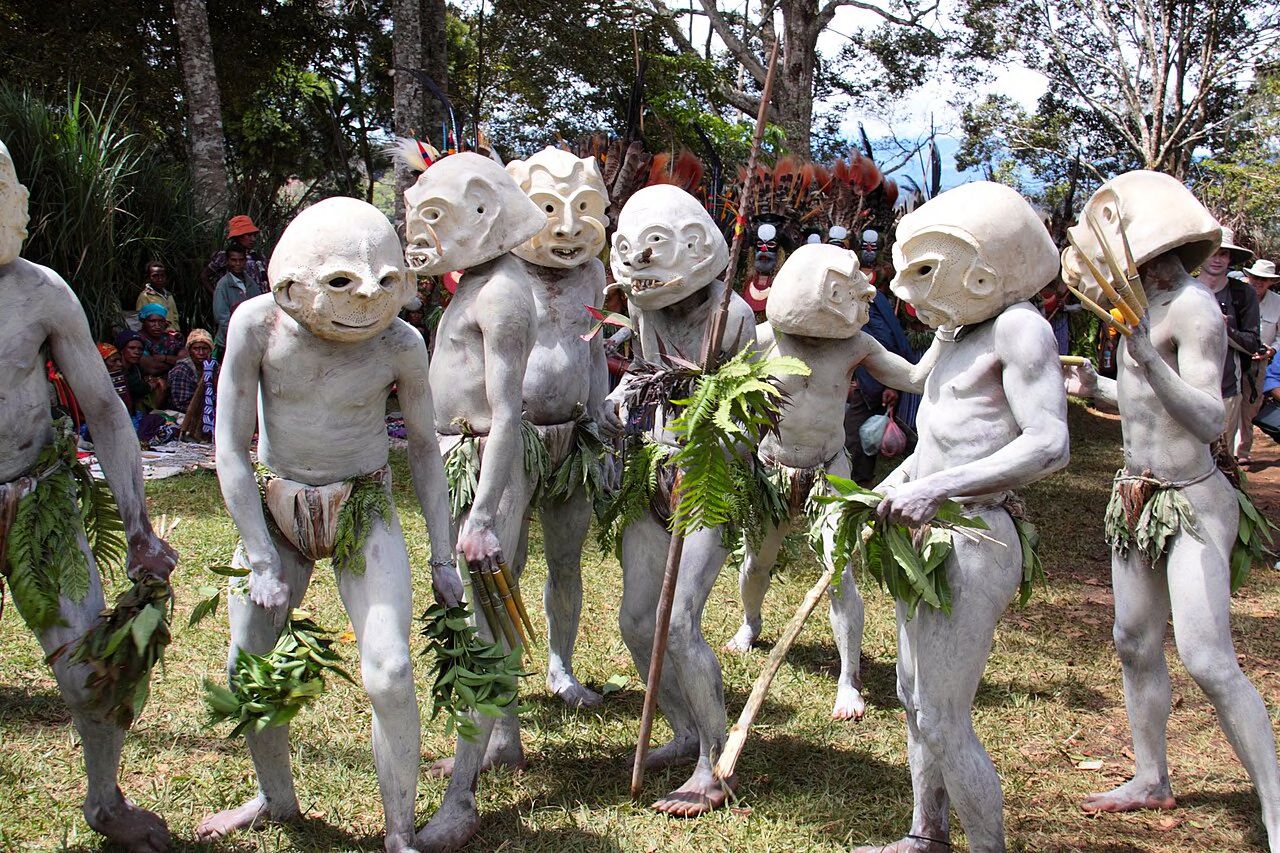 He collected bowls, horns, and shields, but of all, Michael was most captivated by the wooden Bisj poles. Ironically, the principle behind its creation would spell his eventual doom.
Exploring Inland Routes
Michael was quite captivated by the artistry and stories behind Bisj poles that he bought four pieces of those 20-foot artifacts during his first visit. He took them back to the US, and they are still on display to date at the Metropolitan Museum of Art.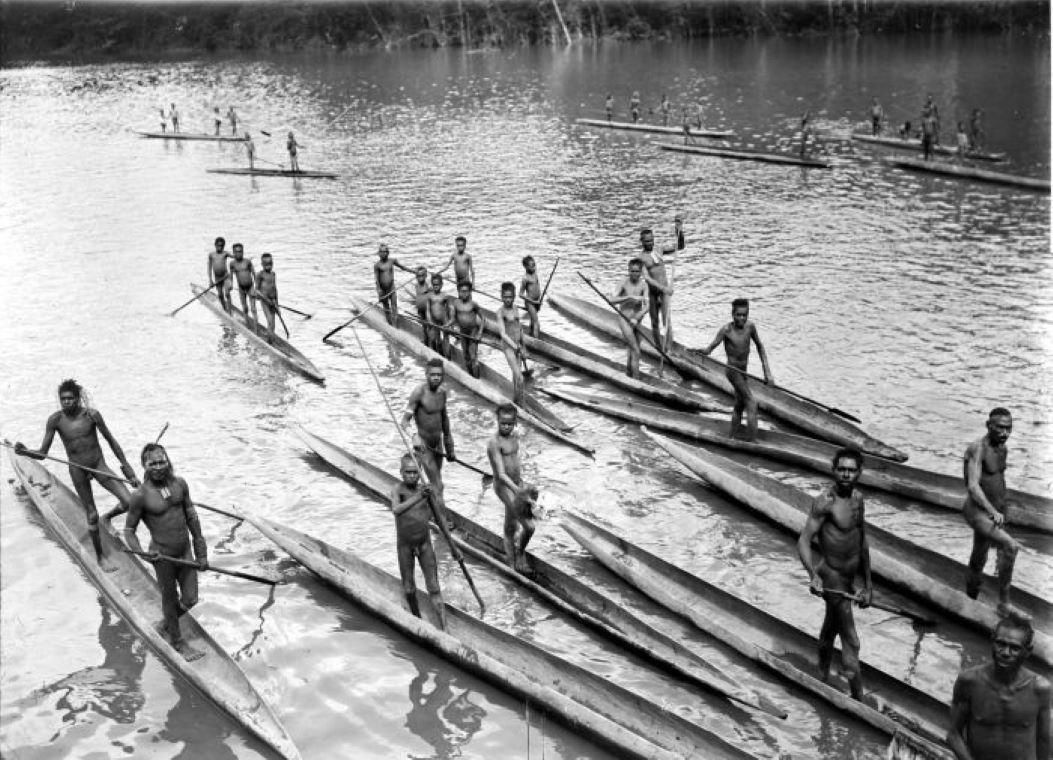 During his third and last visit to Asmat, Michael was trying to visit an isolated village that had only had minimal contact with the western world. Indeed, only one Dutch missionary—Cornelius van Kessel—was familiar with the village at the time.
How They Fared in Dangerous Waters
Michael, Wassing, and the two teenagers departed from Agats, the closest hub town to Asmat, on November 17, 1961. Sadly, their boat capsized the next day; the two teenagers are natives and familiar with the waters, so the 15 miles swim to the shore was easy enough for them.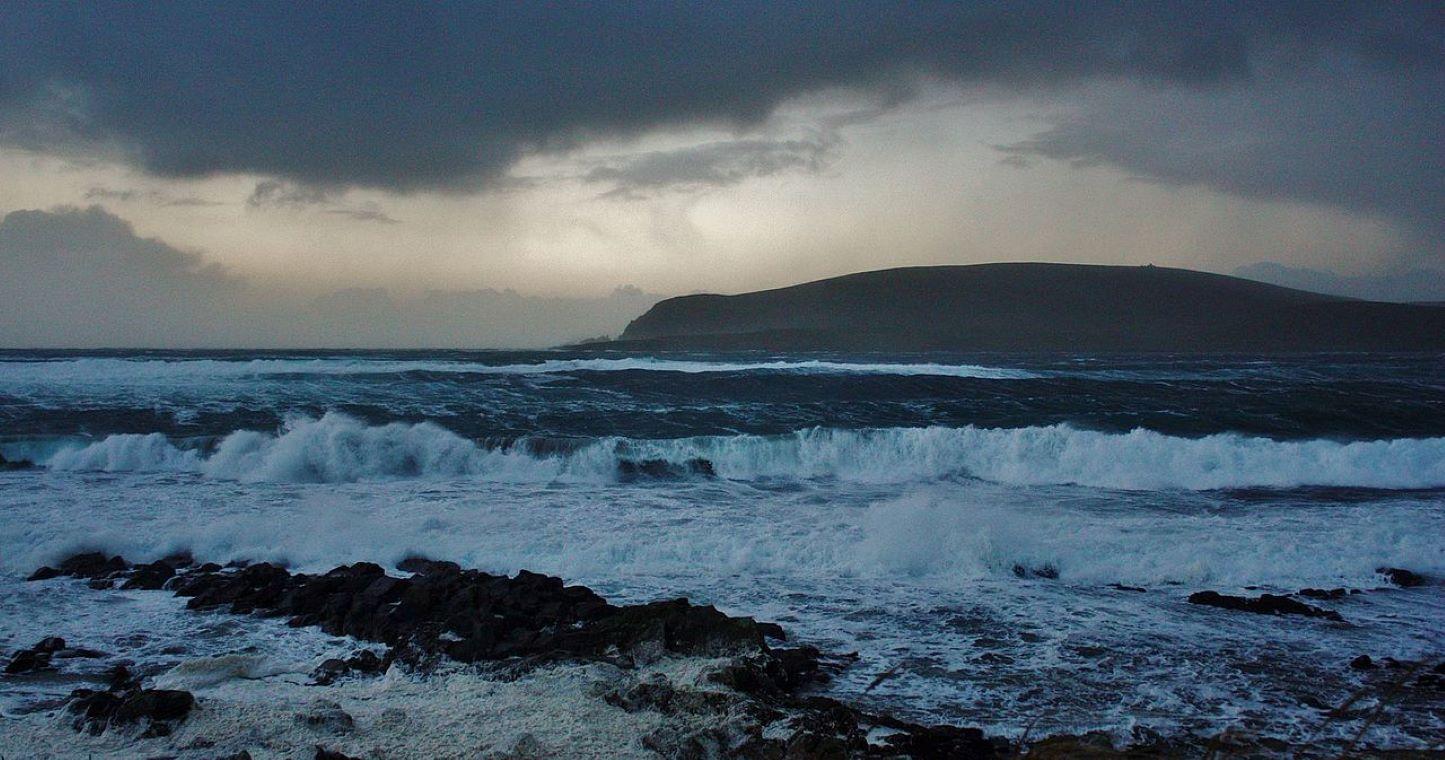 However, Michael and Wassing spent the entire night adrift in the water. By morning, Michael decided to make a go for the shoreline instead of waiting for the teenagers that went for help.
The Last Any Westerner Saw of Michael
Wassing was spotted from the sky and rescued on the afternoon of the same day Michael tried swimming to the shore. He was sure Michael made it to the shore alive and ruled out any possibility of him having drowned. Wassing affirmed that Micheal improvised floats before swimming out to the shore.
After the Rockefellers were informed of Michael going missing, they immediately set out for New Guinea and did all they could to assist the search parties.
How the Case Was Brought to a Close
While there was no concrete conclusion on what happened to Michael, the search was officially called off on November 28, and the Rockefellers reluctantly returned to New York, all in a mournful state.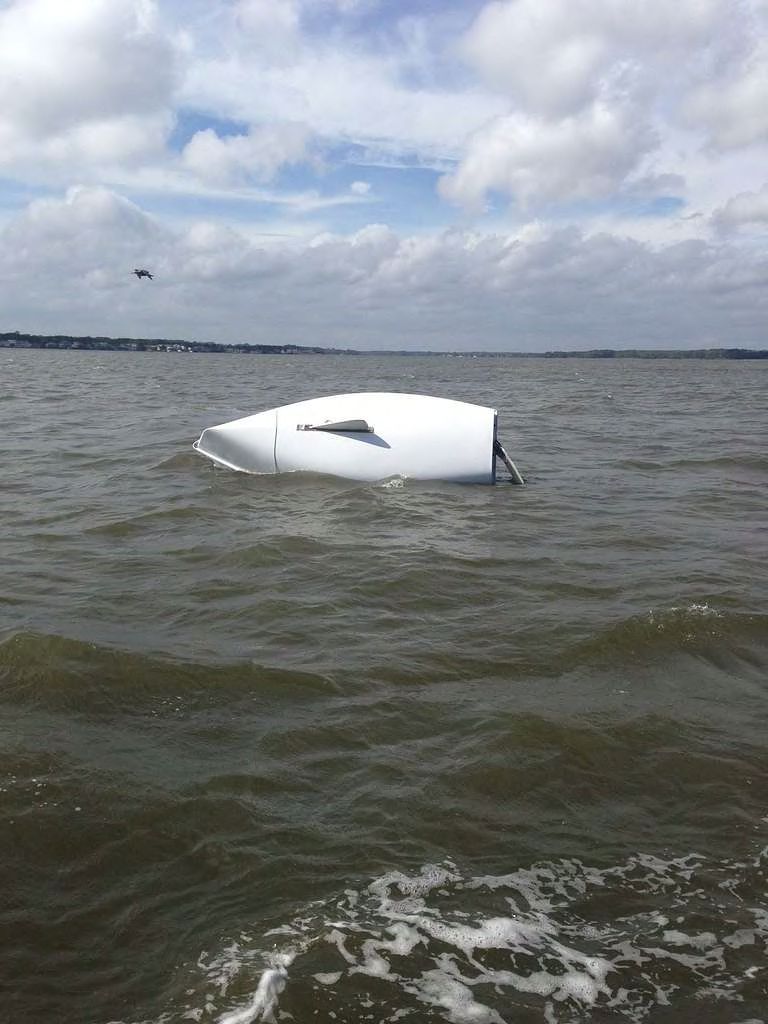 Several analysts were of the opinion that Wassing was probably disillusioned by insisting that Michael made it to shore. They believed that if he had made it to shore, then he surely would have been found.
Hoffman Retraces Michael's Steps
By the 2000s, when Hoffman visited Asmat, ritual killings and the predominant culture of vendetta had been phased out, and Catholicism already had a stronghold in the region.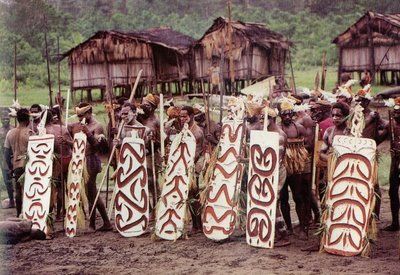 Hoffman was in the company of locals during this visit; he also had an interpreter by the name of Amates. His goal was to unravel the mystery behind Michael's 1961 disappearance, but he was discrete enough not to tell anyone of his primary mission.
Hoffman Meets Kokai
Amates arranged for the best lodging he could get for himself and Hoffman: the schoolmaster's house. It was during their first night there that Kokai—Amates' brother—came calling. Amates introduced Kokai and Hoffman while serving as an interpreter for the duo.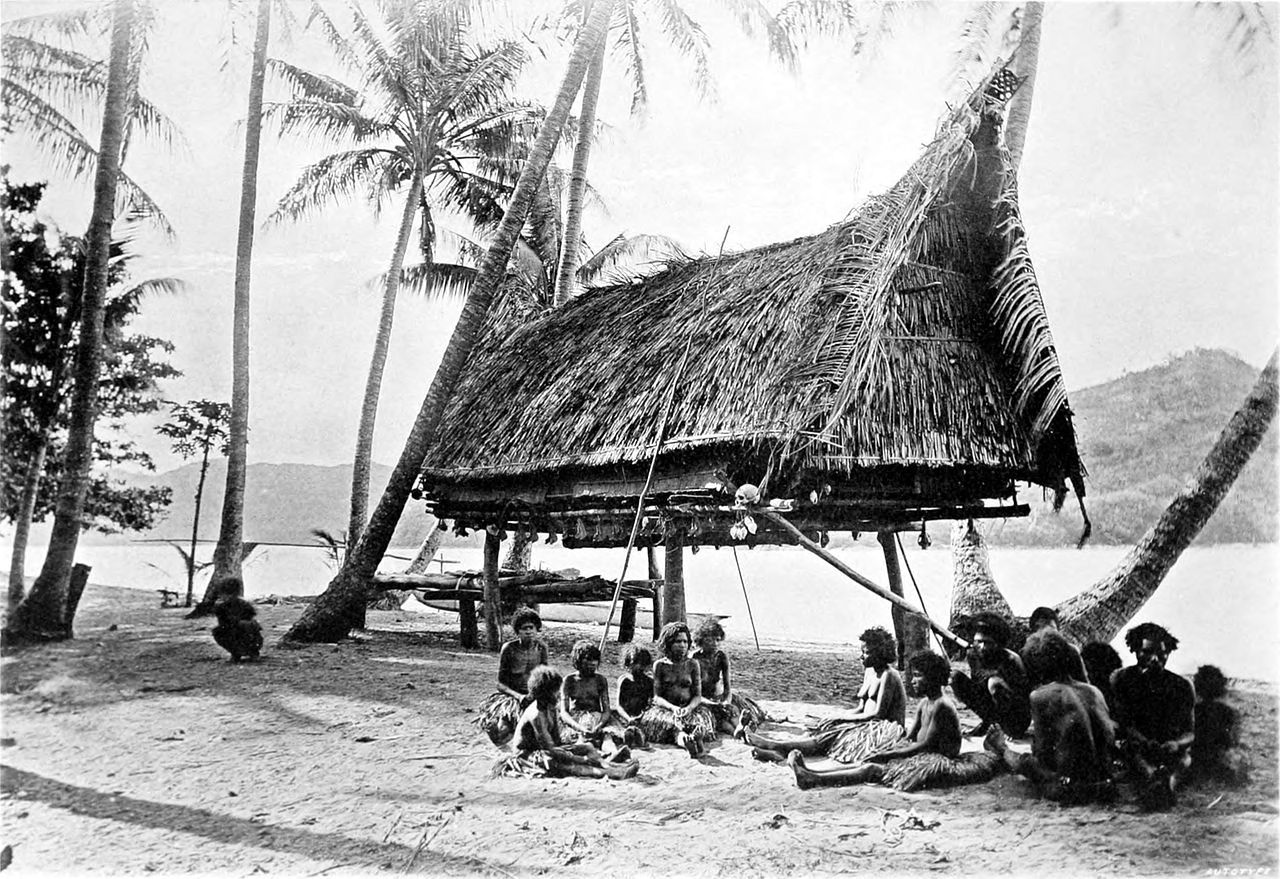 Hoffman was careful but couldn't help but ask about Kokai's age and if heard or knew anything about a Dutch raid and the killing of a white man.
Kokai Divulges a Backstory
It is true that Hoffman had chanced upon confidential documents—reports on the investigation commissioned by the Dutch government—about Michael's disappearance. However, no one could draw conclusions from its findings without laying hands on concrete evidence.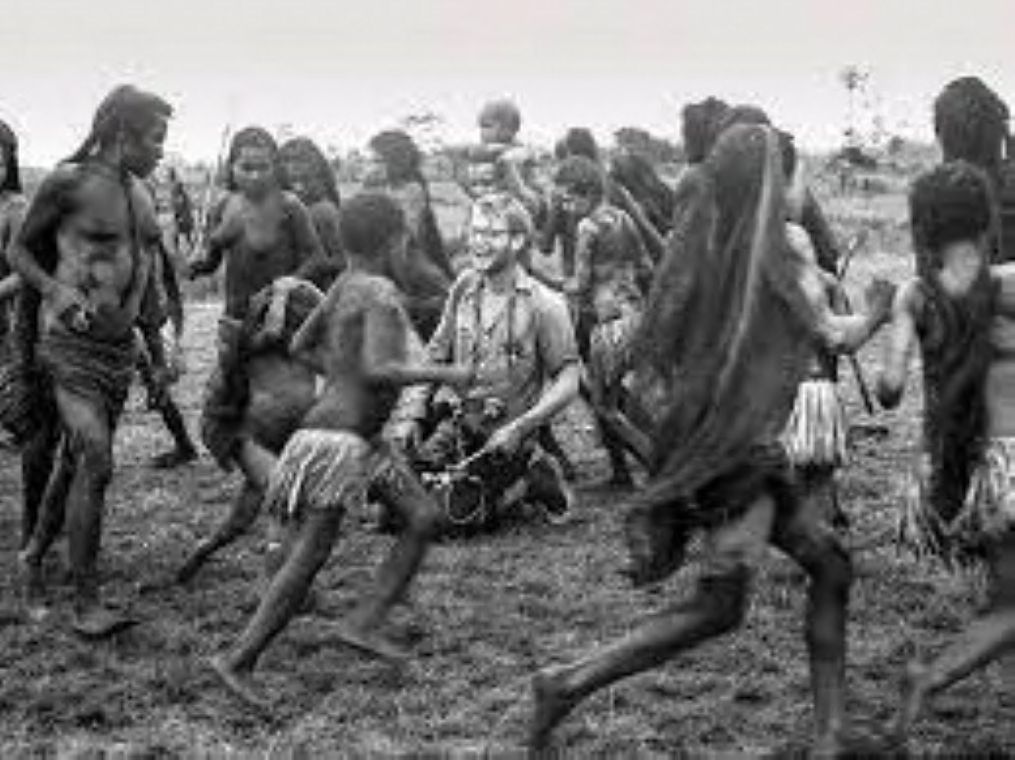 Interestingly, Kokai narrated a 1957 massacre of Asmat locals by Dutch colonial forces, which provided a seeming link in the story of how Michael went missing.
Quelling a Communal Clash
It happens that in 1957, six men from the Otsjanep tribe of the Asmat went on a dog-hunting expedition with a group of hunters from the Omadesep tribe. Dog teeth were a symbolic currency among Asmat people, and dog hunting was a sign of bravery.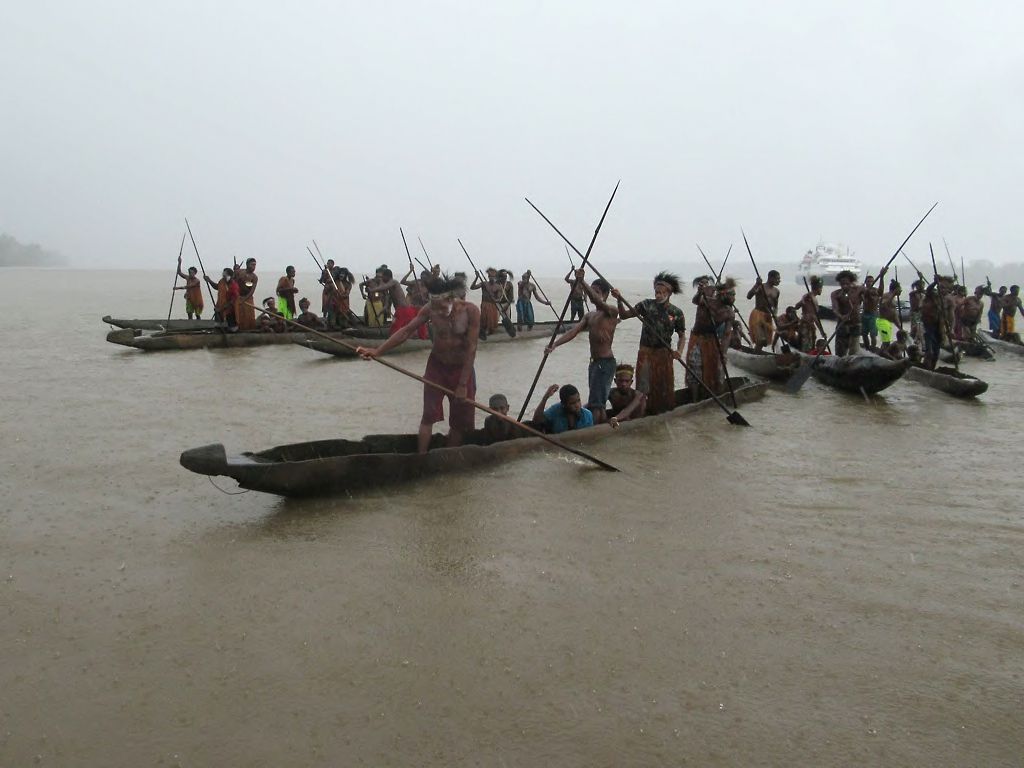 Unfortunately, a brawl ensued, and five of the six Otsjanep men lost their lives, and before long, it escalated into a full-blown tribal war.
The Dutch Colonial Government Intervenes
After over 100 Asmat natives wound up dead in the conflict, Max Lepré—the Dutch comptroller of the region—decided to wade in.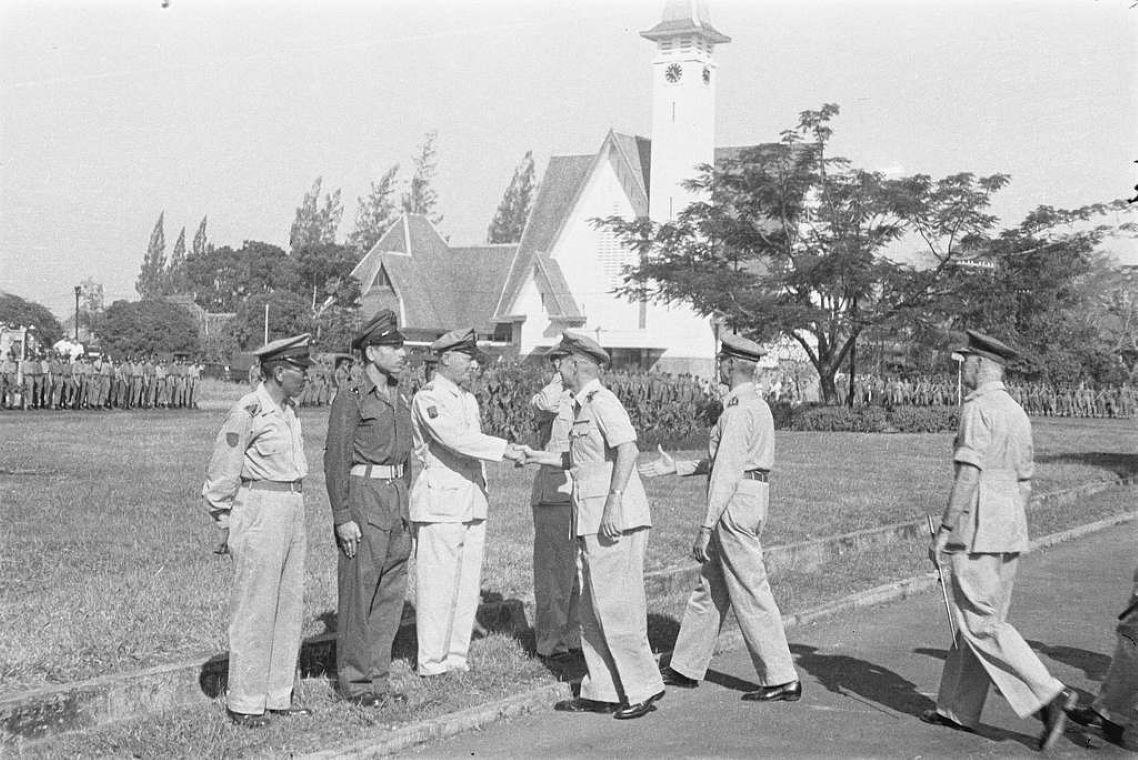 Lepré managed to convince the Omadesep tribe to sheath their swords; he even went as far as confiscating their weapons. But the Otsjaneps were not as pliable as the other tribe. So, Lepré resorted to the use of force.
Lepré's Use of Brute Force
Yes, his intent was to scare the stubborn men of Otsjaneps to subjection, but they wouldn't go down without a fight. On February 6, 1958, Lepré visited the Otsjanep tribe with a detachment of armed men.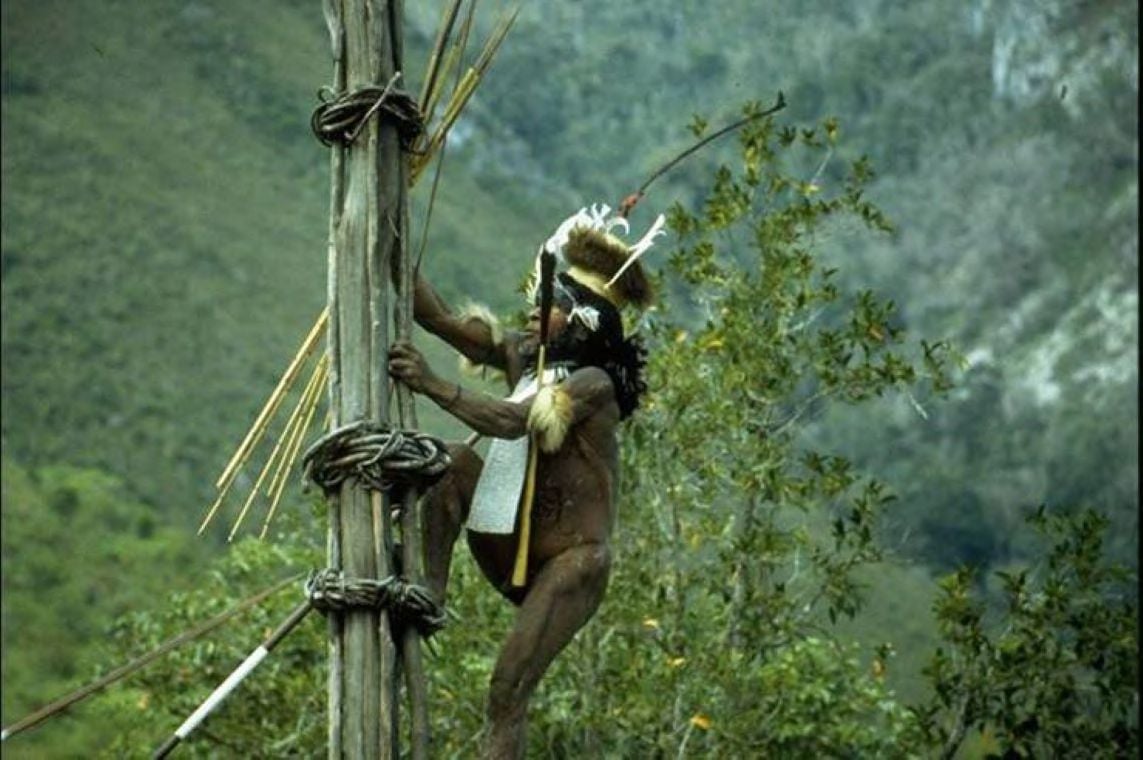 The Otsjaneps defiantly refused to surrender and even made an effort to attack Lepré himself. Five Otsjanep men were killed in the process, and the entire village was left in shock.
A Bisj Pole for the White Dutch that Killed Their Brothers
There was a roughly three-year gap between Lepré's killing of the Otsjanep men and Michael's disappearance, but there is an obvious and direct correlation between the two incidents.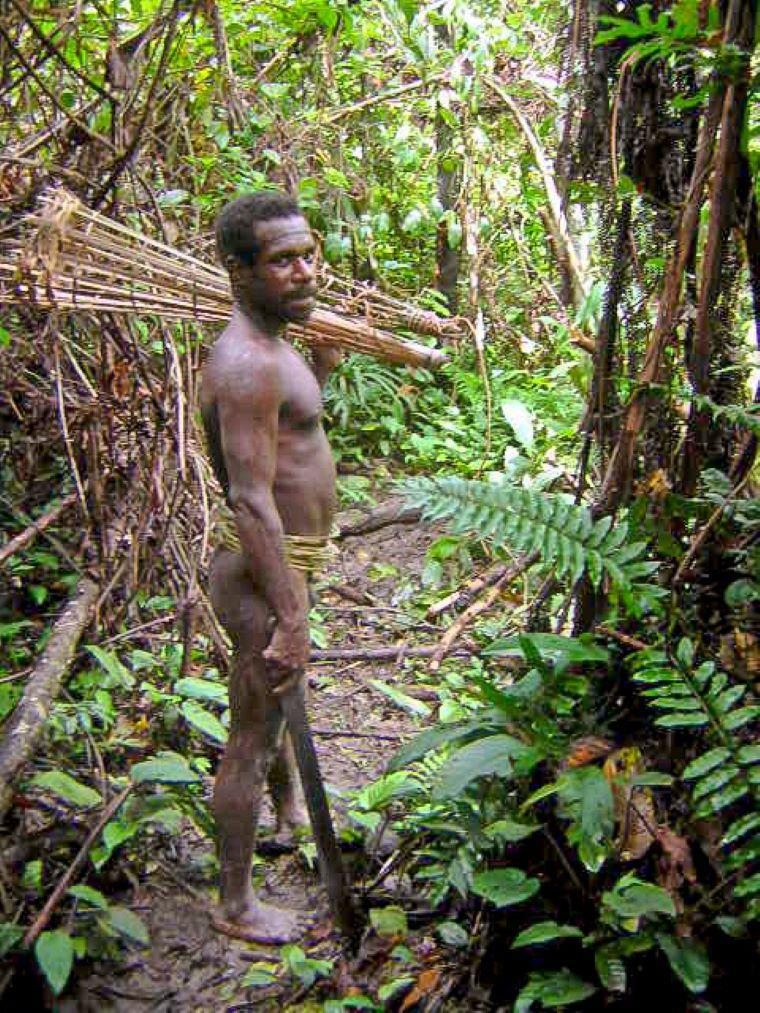 The shore where Michael landed belonged to the Otsjanep tribe. So, the surviving men must have carved Bisj poles for the five fallen men and must have sworn to vengeance on white men to cleanse their land.
Otsjanep Men Likely Killed Michael Rockefeller
Michael's companion, Wassing, was quite confident he made it to shore. If he indeed made it to shore and encountered Otsjanep men, they made have interpreted it as fate finally giving them a chance at vengeance.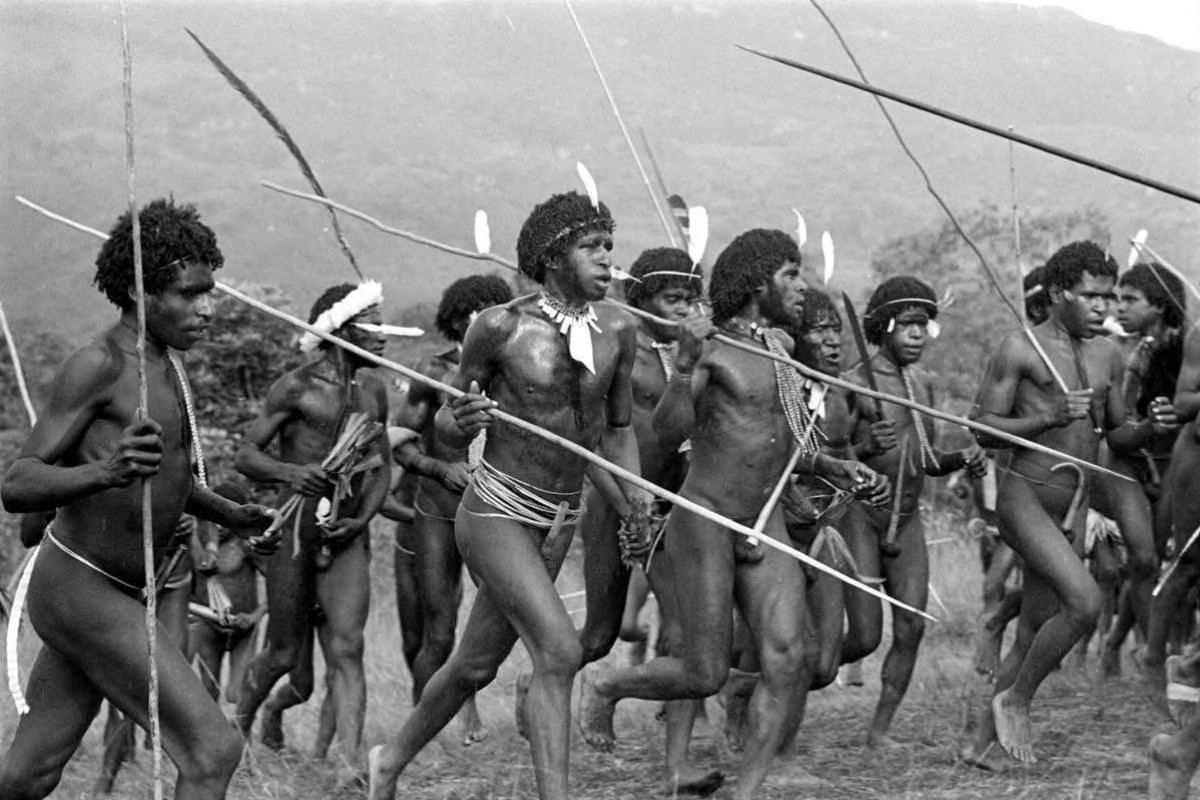 Although none of the villagers would publicly admit it, Hoffman heard whispers of tales about the killing of a white man. Piecing all these together, it's quite likely that Michael Rockefeller didn't drown but was killed in a fit of vengeance by primitive Otsjanep men.