The Life of Jerry Lewis and the Cryptic Message He Left in His Will
When American comedian Jerry Lewis died on August 20, 2017, it wounded the hearts of millions. His most avid admirers were left tearfully remembering the golden days of the comedy king and how he was always in his natural element when bringing joy and laughter into people's lives. Fans loved Jerry Lewis for his energy on stage and his beaming smile.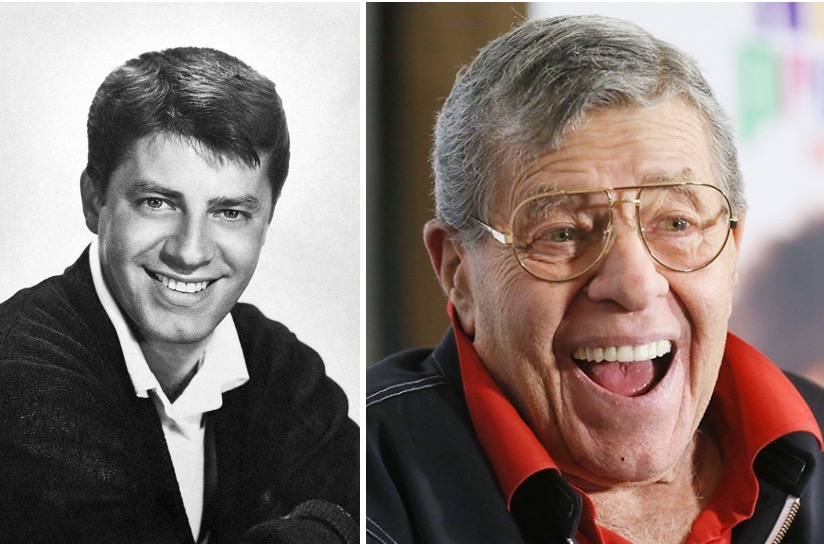 Even as a kid growing up in Newark, New Jersey, he was wild. However, he found a way to channel that energy into a seemingly endless river of good times and laughter. Though his death was seen as a tragic loss by many, it also opened up an aspect of his personal life that few people knew about. Indeed, most people may still be unaware as the secret was revealed in a cryptic message in his will. Read on to discover what Jerry Lewis was hiding all those years. 
Behind the Spotlight
We're about to take a journey into the darker side of the comedy icon's life. This is an area that was never penetrated by the bright lights of the stage or the laughter of Lewis' fans. It lives in the dark, far away from the legacy he left for the paying audience.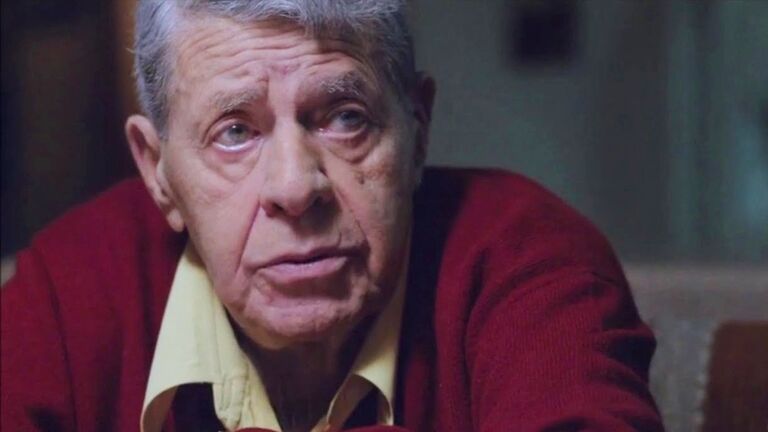 This secret is something only his family knew about. When the comedian passed on, a new saga beyond the glitz and glamour started to creep into the lives of those who were supposedly closest to him. 
Big Surprise to the Fans
Lewis was the kind of entertainer who could create new fantastical worlds of comedy and captivate his fans as if they were real. Yet he has this uncanny way of making even the craziest scenarios appear highly entertaining and plausible.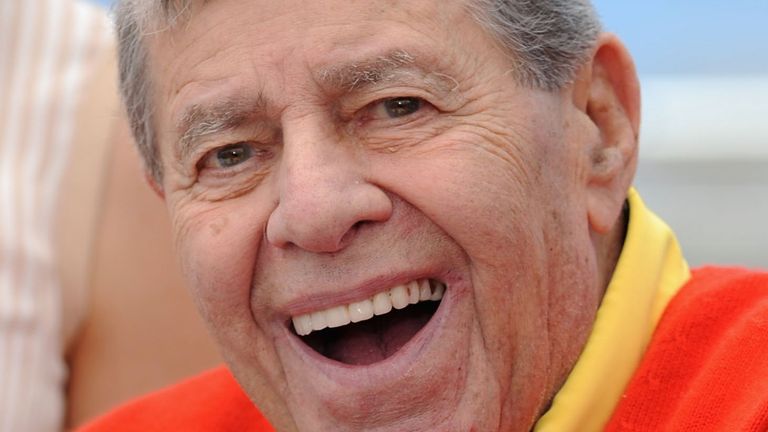 People have learned to embrace this public figure, with many assuming his funny persona was his own personality. However, with his final act, Lewis proved that we should all be very careful about the assumptions we make.
Health Issues
The comedian had long suffered from heart problems. This was a condition he had endured, refusing to allow it to stop him from going on-stage to entertain. The first time he suffered this health issue was when he was just 34 years old.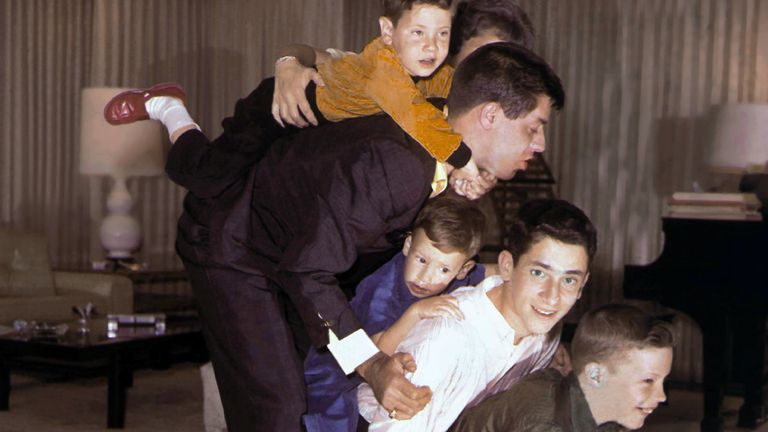 It was reported that during his final hours, lying on his deathbed, SanDee Pitnick (Jerry's wife) and their adopted daughter (Danielle) were by his side. This was in August of 2017, and they were at their Nevada residence. Jerry Lewis was 91 years old.
New Facts Come to Light
It seems as if all the joy in Jerry Lewis' life and the happiness he evoked from his millions of fans may have merely been staged. This is what we can gather from the new facts that came to light after he passed on. The props of his lifelong act were moved, and the dark recesses were uncovered.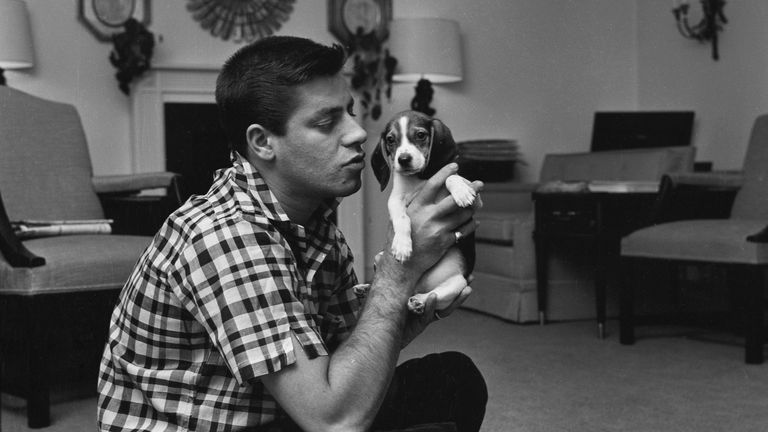 His life, as it turns out, was not all fun and mirth after all. Contrary to what was publicly shown, Lewis suffered from personal demons he never revealed to the world. A legal document surfaced, revealing the manner in which Jerry Lewis regarded his own children.
Was There a Dark Side to Jerry Lewis?
After the initial news about the legal document broke, many feared that the Jerry Lewis they thought they knew was a lie. Some started to wonder if he had been harboring a dark side to his personality. Had he climbed to the top of the show business ladder with a dark secret?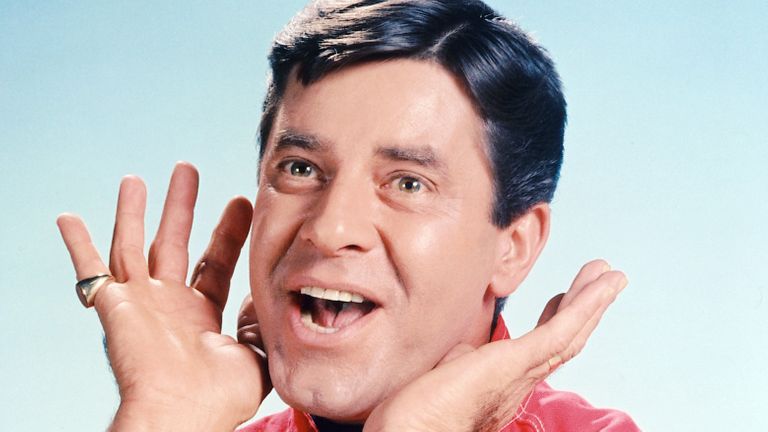 Was the comedian an unhappy man behind the stage curtain, one who had strained relations with his own family, a complete opposite to the image he continued to project as an entertainer and a humanitarian? Some began to think so.
A Little Backstory
If Lewis had wanted to keep something under the hat, he surely had the artistic capability to do so. After all, acting talent ran in the family. Jerry was the son of a couple of outstanding performers. His mother Rachael Levitch was a professional pianist, and his father, like Jerry, was an actor.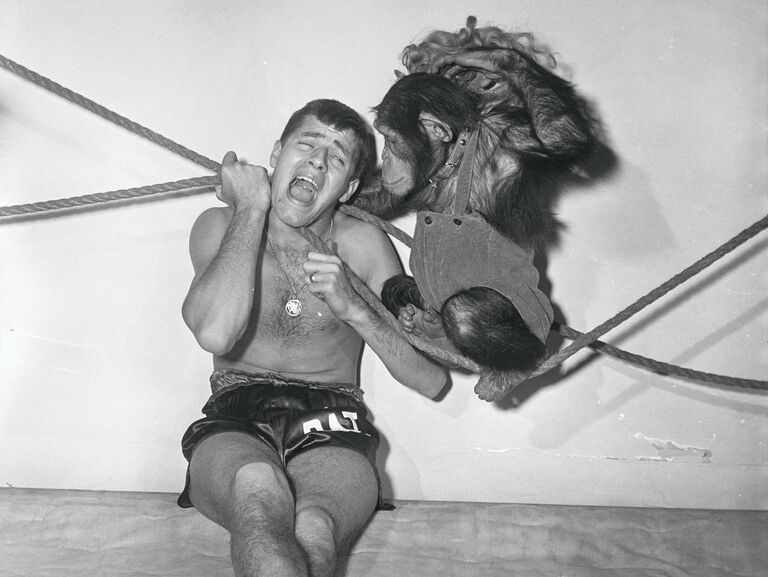 Jerry Lewis could have easily masked his pain on stage, being the great actor that he was, singing before large crowds, charming them, and indirectly creating a wonderful impression of his personal life being all ideal and pure.
Attention Seeker
Since his father was often working at the theater, and his mother performed on the radio, Jerry Lewis frequently ended up with one relative after another looking after him. While he might have been safe in their protection, psychologically, this had a profound effect on him growing up.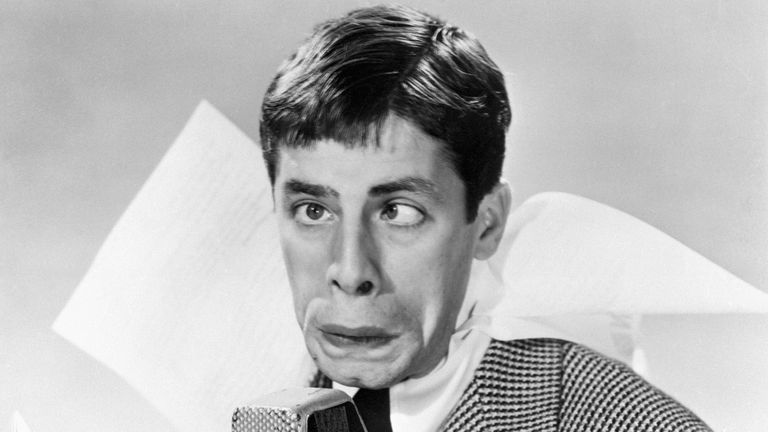 Left alone, it is no surprise that a kid in his situation would gradually develop into an attention seeker, fueled by insecurities and self-doubt. This was the catalyst for Lewis developing the zany personality fans came to adore.
Shaping up as an Entertainer
Jerry Lewis lived a lonely childhood inside temporary homes, under the care of provisional guardians, waiting for his parents to return and pick him up. One day, he begged them to let him come along – to travel as a family when they worked.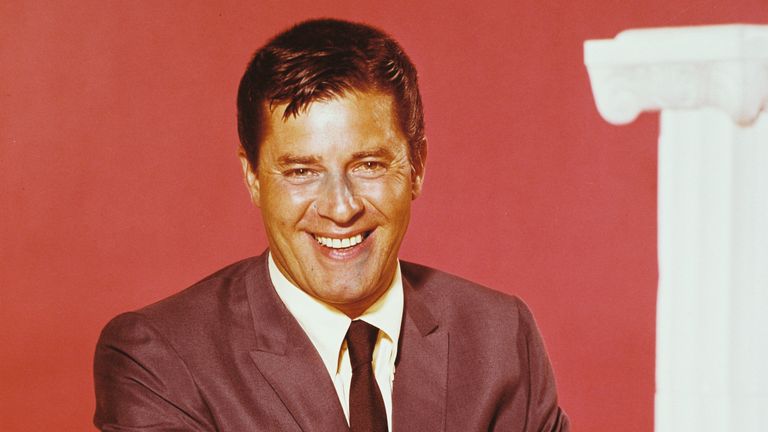 While his request was not instantly granted, Lewis found ways to express his latent ability to entertain by organizing mini-shows at school for his friends' enjoyment. This way, he kept himself positively distracted from the loneliness that seemed to never end.
High School Cheerleader
Jerry's parents were often on the road, and even with all this work, it was hard for them to keep their family afloat. Life was already hard, and they couldn't afford to have him come along wherever they went.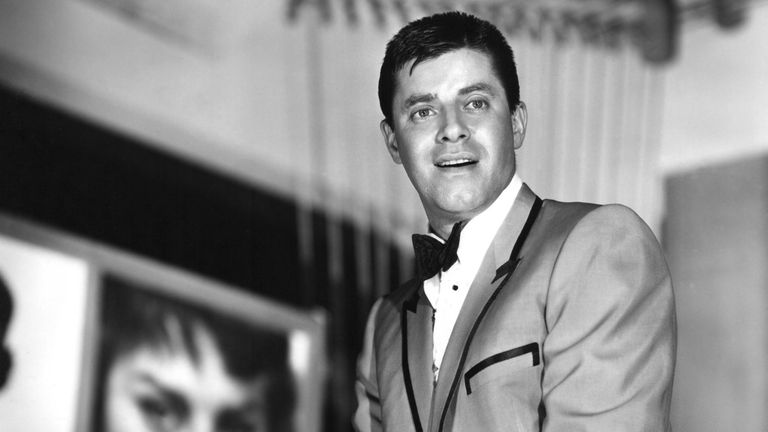 Lewis started to find his comedic and energetic personality at school, and at Irvington High School, he even became a cheerleader. His father finally decided to bring Jerry along when he signed a long-term performance arrangement at the New Jersey Hotel, to Jerry's delight. 
First Duo Performance
To the surprise of his father, Jerry dared to take the stage for a share of the spotlight. Together with the hotel owner's daughter, he danced before the crowd and lip-synced popular songs. The audience went gaga over them.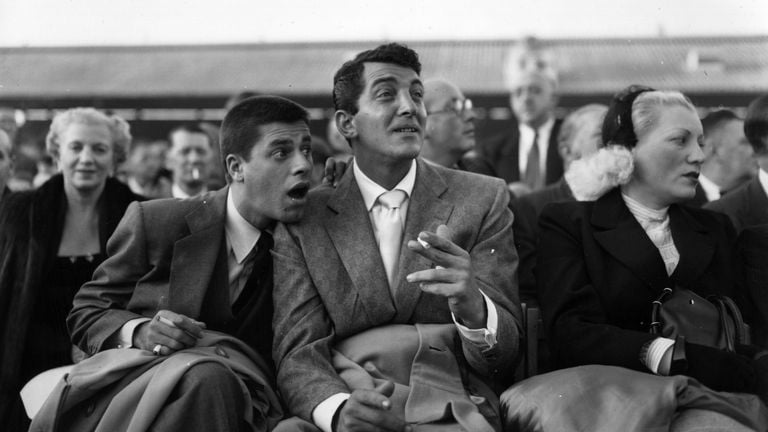 This foretaste of onstage success got little Jerry hooked for more. The positive response from the audience was a drug to his attention-seeking personality. He decided to quit school for show business and changed his name from Joseph Levitch to Jerry Lewis, which was easier to remember.
Dean Martin Collaboration
It was a smart decision for the aspiring comedian to change his name at the outset of his professional career. Though Jerry is pretty similar to Joseph, the switch allowed him to differentiate himself from Joe "The Bronze Bomber" Louis and another comedian by the name of Joe E. Lewis.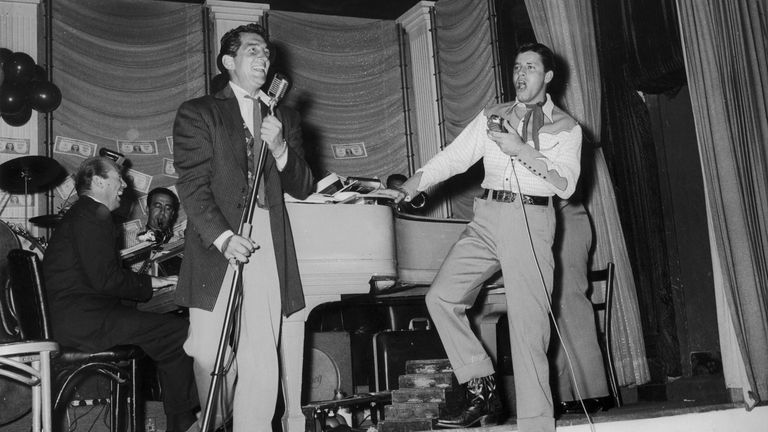 Lewis first met Dean Martin in New York City at the Glass Hat Club, and he was instantly drawn to Martin's cool persona. Instead of being repelled by their contrasting dynamism, they found themselves pulled together like the missing piece to each other's puzzle. 
A Unique Blend
The two comedians' contrasting styles quickly set the entertainment industry on fire, lighting up every nightclub in which they performed. The King of Cool had matched up with the Comedy King, and they later became known as Martin and Lewis on a nationwide scale.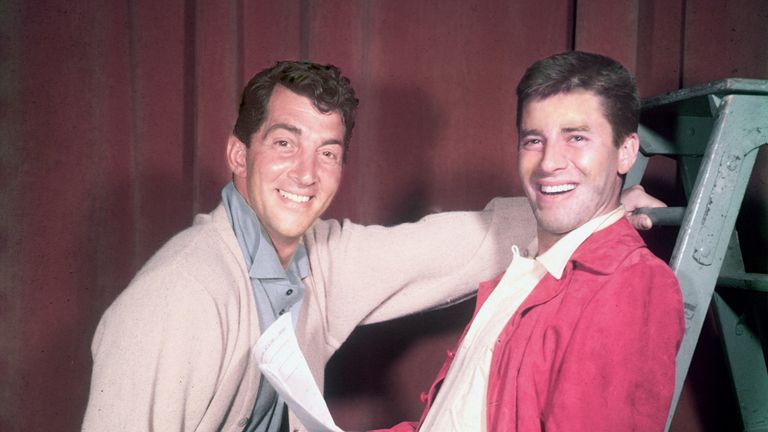 The duo performed at the 500 Club in 1946, but it was in the Copacabana that their partnership really took flight two years later. Hal B. Wallis, a producer of popular Hollywood films such as Casablanca (1942), was one of those who witnessed Martin and Lewis perform there.
Movie Stars
On that fateful night that Wallis first witnessed the comedy duo perform, he saw the potential lurking in their unique partnership and knew he could take them beyond the regular nightclub performances.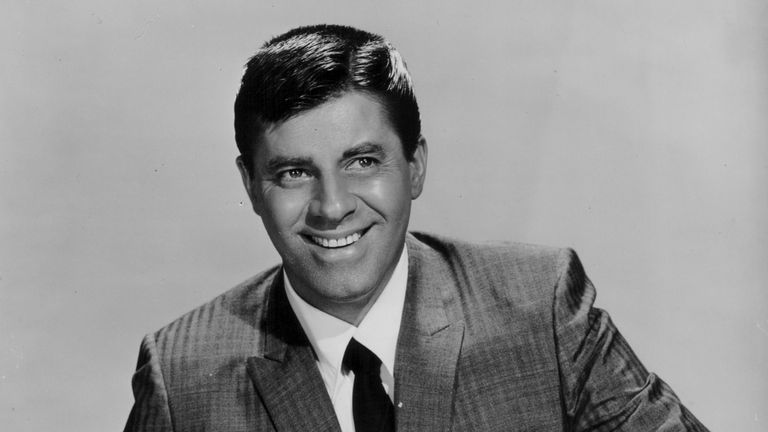 Dean Martin's manly composure and Jerry Lewis' wild risibility were destined to bring our movie screens to life, and Wallis was the man to make it happen.  Quick to identify talent when he saw it, Hal B. Wallis instantly decided to sign up Martin and Lewis under the umbrella of Paramount Pictures.
Film Debut
Jerry Lewis' monkeying around and portrayal of an idiotic character highlighted Dean Martin's relaxed and self-deprecating style. They first publicly appeared on the silver screen together in 1949 in My Friend Irma, which was directed by George Marshall. This comic formula would go on to produce many films in the years to come.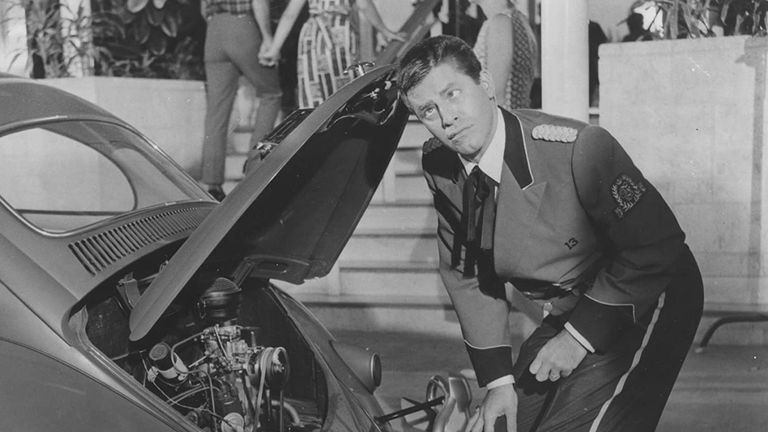 Jerry Lewis and Dean Martin have come a long way since they first met. A decade since their partnership began in nightclub performances, they ended their professional relationship after the movie Hollywood or Bust.
Beyond Martin and Lewis
Jerry Lewis steadily proved that he was no fluke. He single-handedly proved he had the talent to stand on his own beyond the split with Martin in '59. He just knew that his brand of comedy was going to forge on in Hollywood.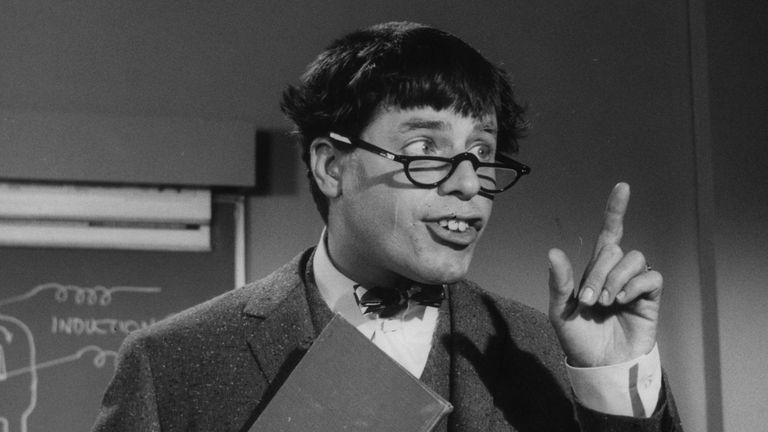 Jerry Lewis' partnership with Dean Martin catapulted his character to new heights and playing the fool only strengthened his character and popularity. Following their professional breakup in 1959, Lewis rose to the challenge of becoming his own brand of comedy.
Lewis as a Film Director
Lewis was able to rise to the challenge in Hollywood as a captivating performer with a frenzied, wild comedic style that was thoroughly his own. However, his rise to fame didn't stop there. Lewis soon took his skills to another level as a film director.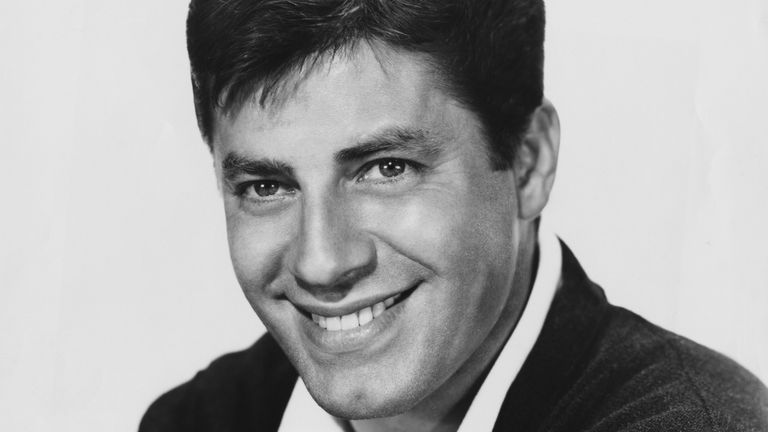 Lewis opened up a new angle in his field of performances, directing films he took part in, starting in 1960 with the movie Bellboy in which he played the role of Stanley. This would mark the start of a new widened spectrum in Lewis' career.
Here to Stay
Lewis thrived after breaking up with Martin, and he was fruitful not only as an actor but as a director too. He consistently proved that he had something to give and even lessons to teach. Although it was made in a rush, Bellboy enjoyed great success, and everyone knew Lewis was here to stay.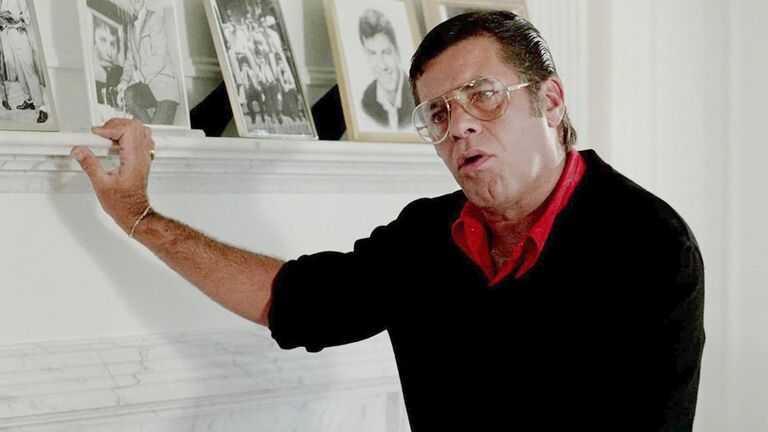 This meant he would have more opportunities coming, and he began working as a co-writer too. He followed up his directing debut with another success in The Ladies Man the following year.
Gainful Employment
Jerry Lewis was flooded with film project offers, and for twelve years after his directing debut in 1960, he was able to deliver an average of a film a year. In 1963 he released The Nutty Professor, which many considered his best work.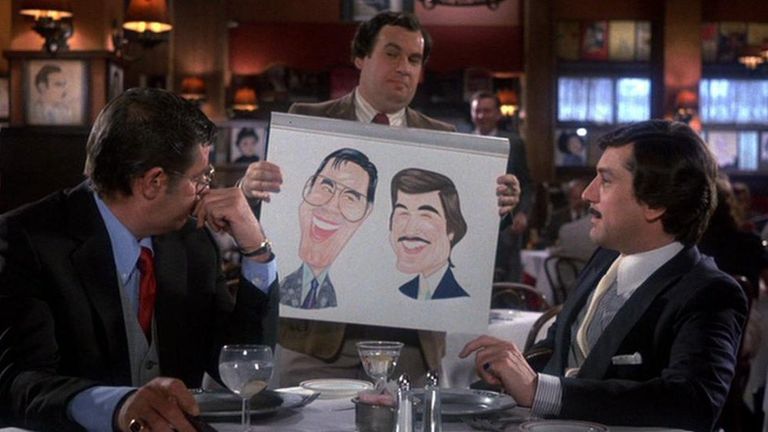 Its success was phenomenal, and the film pulled in three times what it cost, with a total of $19 million earned at the box office. In the seventies, Lewis felt it was time for him to take a break. He came back to work with Robert DeNiro.
Lewis the Humanitarian and Philanthropist
Jerry Lewis supported projects that helped fund muscular dystrophy research. In 1966, he became more involved in telethons that raised awareness. He also helped finance research through the Muscular Dystrophy Association, of which he became the chairman.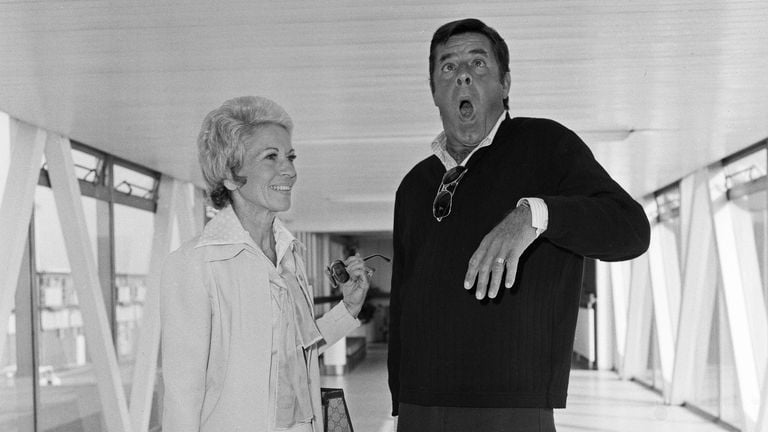 After taking a hiatus from the film industry, Jerry Lewis came back stronger in the eighties. He starred in The King of Comedy by Martin Scorsese, working alongside Robert DeNiro who referred to the comedian as a friend who was tough and unique.
Genius in New Role
Robert DeNiro and Sarah Bernhard witnessed Jerry Lewis' genius when they co-starred with him in The King of Comedy. Lewis played the role of Jerry Langford  – a man with whom Rupert Pupkin (DeNiro) had been obsessed. This was a role that showed the world another side of Lewis' diversity as an actor – playing the straight man.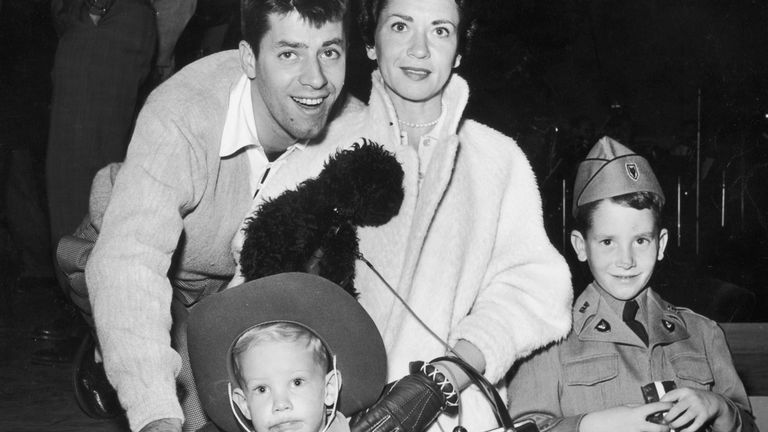 Though he was going from personal best to personal best in his career, Jerry's personal life was suffering. Behind the increasing intensity of the spotlight, his family had suffered, and the world was oblivious to it.
Marriage to Patti Palmer
Jerry Lewis met Patti Palmer during his early years as an actor, before he'd even teamed up with Dean Martin. This was a whirlwind affair, and they decided to marry in 1944. Palmer was of Italian-American descent, and being a singer, it was no surprise that the two would entangle in the entertainment world.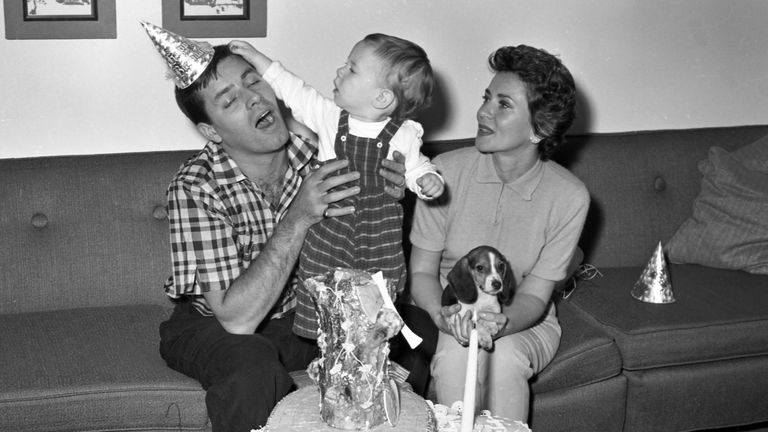 Palmer provided the emotional support Lewis needed while making his mark in the industry. They had six kids. Gary, their first child, was born in 1946.
Marital Infidelities
Lewis' marriage to Patti Palmer was filled with challenges. Of course, this was not an uncommon thing among marital unions made in Hollywood. Despite the fact that they had a growing family for which Palmer sacrificed her singing career, Jerry Lewis slipped into a string of marital infidelities.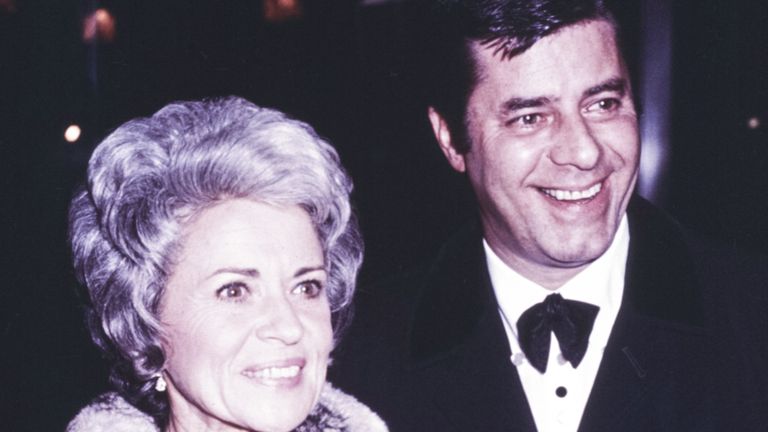 While his popularity continued to grow, Lewis had relationships with women other than his wife, with perhaps the most famous one being Marilyn Monroe. Meanwhile, Palmer was focused on rearing their children at home. Despite Jerry's affairs, their marriage lasted for 35 years.
Public Admission to Cheating
In retrospect, it seems that there was nothing Palmer could have done to save their marriage, with her husband's frequent and impenitent philandering. Even Jerry Lewis was not coy about his sexual escapades, publicly admitting this to the press.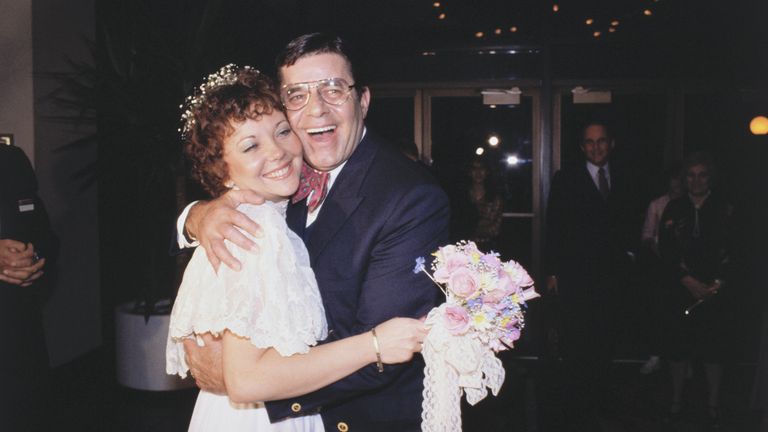 It is a surprise that their marriage lasted for more than three decades, and it is clear that Jerry Lewis got the better side of the deal. Palmer sacrificed so much to raise their kids while his career took off. As for Jerry, he remarried in 1983.
Marriage to SanDee Pitnick
Consistent with his unrepentant nature and philandering ways, Jerry Lewis remarried in the same year (1983) that his marriage with Palmer was finally dissolved. He met SanDee Pitnick on the set of the movie Hardly Working.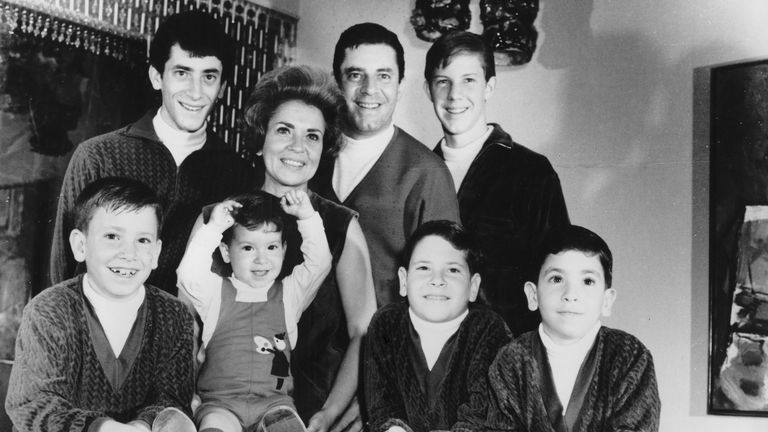 Lewis had six sons with his first wife. His second marriage took place in Key Biscayne, Florida, and it lasted for 34 years, almost as long as the first union endured. They had an adopted daughter named Danielle together.
Danielle Lewis
Danielle came into the Lewis household in 1992. Jerry and SanDee Lewis had a successful marriage that held on until the very end of Jerry's life, though not without some degree of doubt from onlookers who know about the actors' history with marital disloyalty.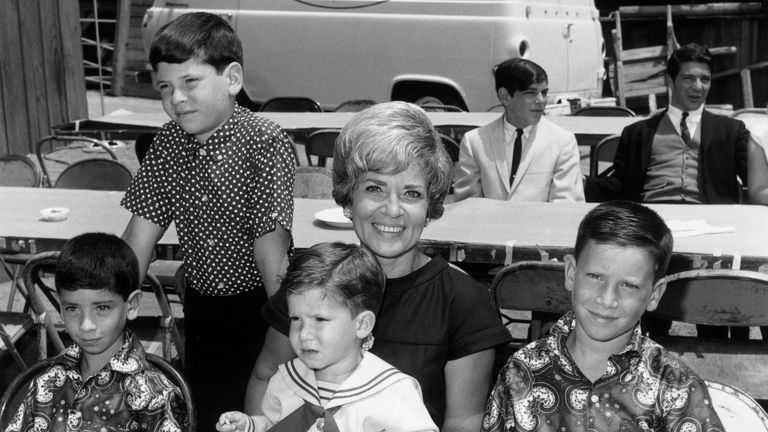 It was said that, in 2017, SanDee and her daughter Danielle never left Jerry's side until he finally succumbed to his chronic illnesses. They sat beside him as he lay on his deathbed at the age of  91 in Las Vegas, Nevada.
The Revelation in Jerry's Will
SanDee Pitnick and adopted daughter Danielle showed unwavering devotion to Jerry Lewis until he passed away. Their closeness and devotion did not go unrewarded. Jerry's will revealed that all the proceeds of his life's work would be exclusively transferred to them.
In contrast, all of his children from the first marriage would inherit nothing, not even a single asset. This was an announcement that would shock everyone. This legal document led to more questions than answers about Lewis' personal life.
A Deliberate Decision
Immediate doubts arose, with many people suggesting the decision may have been made out of the confusion that came with old age for Lewis. However, the legal document disclosed that his final wishes had been a deliberate design. For undisclosed reasons, he wanted to exclude his own six sons from his estate.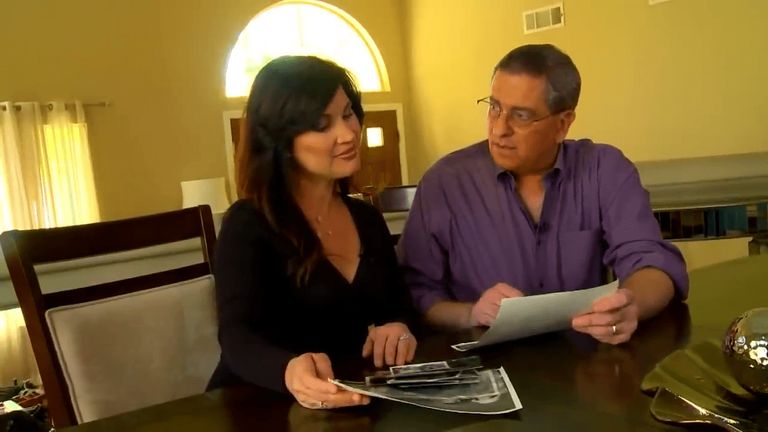 In a career that spanned many decades, Jerry Lewis amassed a total of $50 million. His will meant that all his possessions and properties would be handed down exclusively to his wife SanDee Pitnick and daughter Danielle.
A Strained Relationship
Jerry Lewis' death was not the final chapter in the book of his life. Rather, it was an unexpected start to a posthumous edition. The central theme is a mystery, with an opening chapter filled with hundreds of questions and assumptions.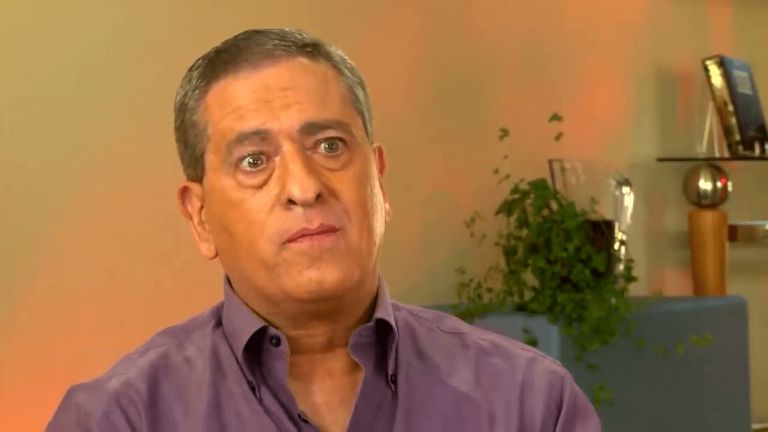 His son Anthony's account of his father's relationship with his mother and siblings made it clear that it had been a strained relationship. He told Inside Edition that the quality of life they shared behind closed doors was nothing like Lewis' happy public life.
It Was a Scary Experience
Lewis' son Anthony (the second youngest) described life with his father as being nothing like the comedic films the man loved to make. If anything, life with Jerry Lewis as a dad was more like living in a psychological thriller. Anthony claimed he and his brothers were often left fraught with fear and anxiety.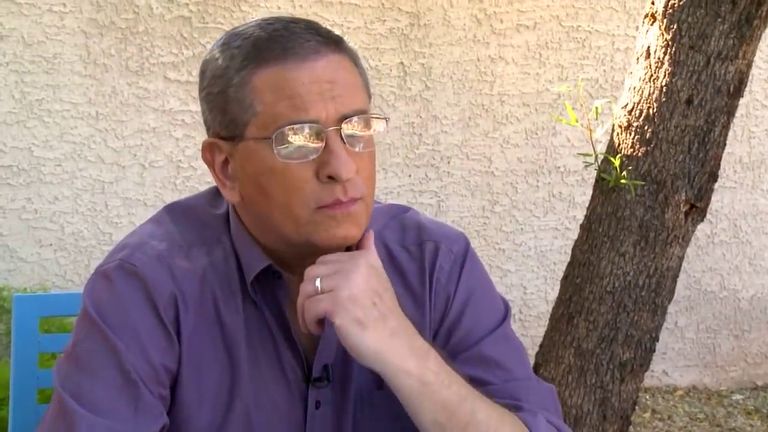 They would scamper out of the way when they heard their father's footsteps at the door, and they did so at the warning of their protective mother. Jerry Lewis, it seemed to them, had many unpredictable identities, and they never knew which one they'd get when he came home.
Behind Closed Doors
Who knew which Jerry Lewis was coming home on any given day? Anthony explained that they had no way of telling, and they were all left in suspense. He was beaten more than once as a child, but that wasn't the worst part.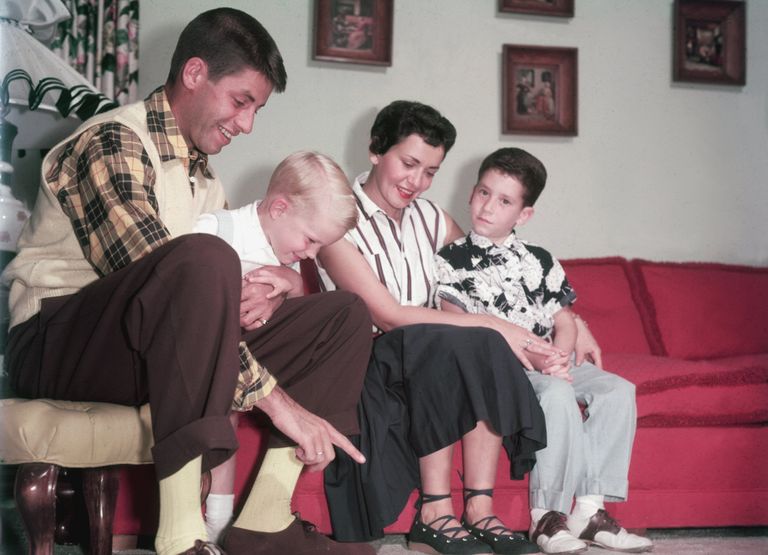 Anthony could withstand the physical harm, but the mental abuse was a different thing altogether. They were constantly stricken with fear, which left them all with insecurities they had to contend with alone and in silence.
Hindered Even in Death
It seems that Jerry's animosity towards his own offspring ran so deep that he could not let it end, even in his passing. When the actor died, arrangements were made so that only his two sons – Scott and Christoper – were allowed to attend the funeral.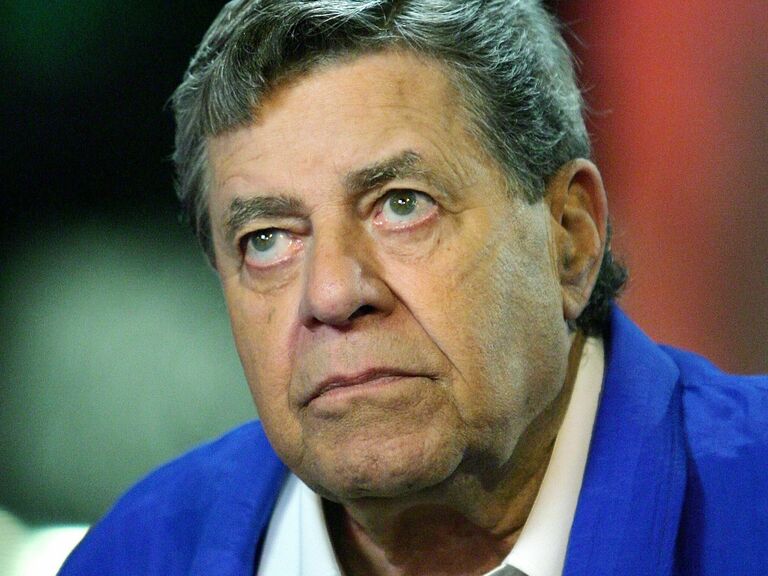 The rest of his children were left in the dark for reasons that continue to draw intrigue. It seems Jerry's private life was filled with darkness so extreme that it surpassed his death. Though he did allow his sons to attend his funeral, no space was left for them to expect any kind of inheritance. 
A Scarring Childhood
In an interview with The National Enquirer in 1989 – the year Jerry Lewis reconnected with Dean Martin on the latter's birthday – the comedian's youngest son, Joseph, described his life with his father. He didn't mince words in saying that it was pure hell.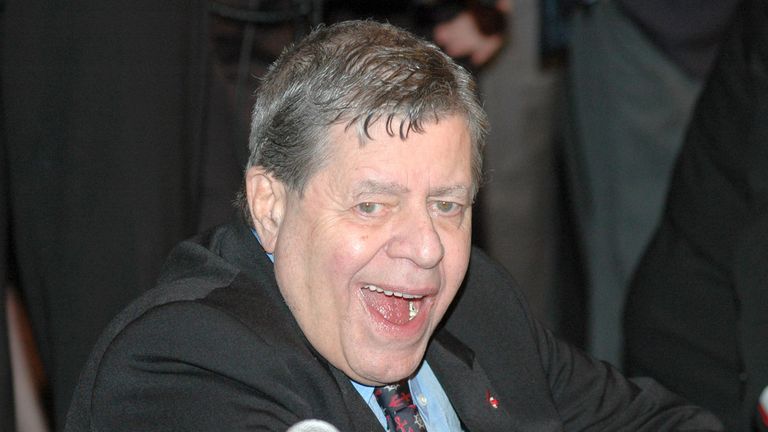 What made this worse was the insecurities that had gradually built up in him, causing him to use drugs to mask his pain. He even decided to see a psychologist for therapy, but Joseph claimed that nothing could cushion his life from the cruelty he experienced at the hands of his father. 
An Unforgiving Father
Whatever caused Jerry Lewis' enmity towards his children should have been settled when Joseph died in 2009. It was an opening for forgiveness – a chance for renewed love. However, the animus Lewis had in his heart was too dark and heavy.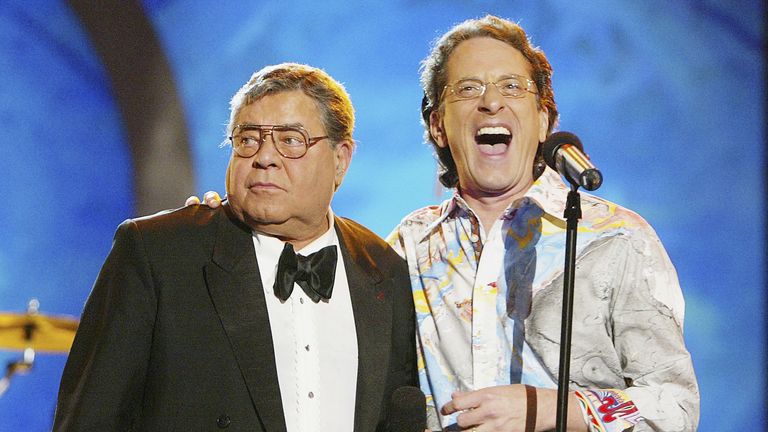 In spite of his amassed fortune, the legendary comedian took another opportunity to distance himself from his kids by refusing to pay for Joseph's funeral. Even death was not enough to soften his heart. This was something he told his remaining children to hide from the media.
Gary Lewis Sounds Off 
Of all his sons, the youngest took everything the hardest. Joseph died with a bleeding heart that he had tried and failed to fix. Drugs gave him temporary shelter in a world where anyone can hurt you, even one's own parents.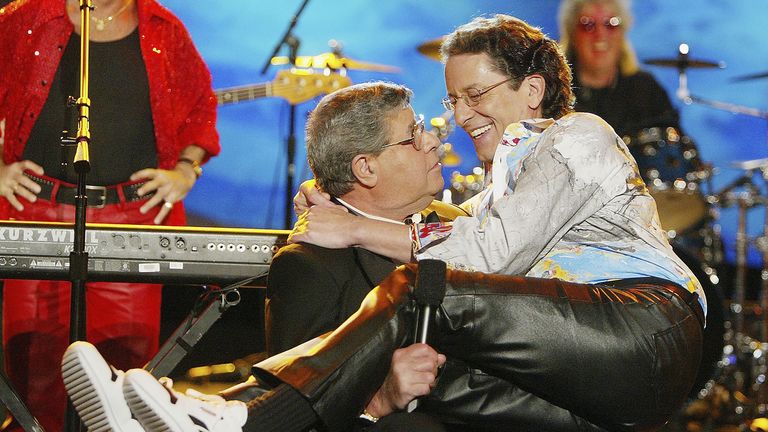 A year after Joseph passed away, Gary spoke to The National Enquirer about his problematic family. The eldest son sounded off and seconded Joseph's thoughts, even hinting that his father was partially responsible for his youngest brother's death.
An Uncaring Father
When Jerry Lewis' eldest son Gary spoke with The National Enquirer, he seemed to pick up where Joseph left off with regard to their father. Joseph felt unloved all his life, and Gary felt that way too.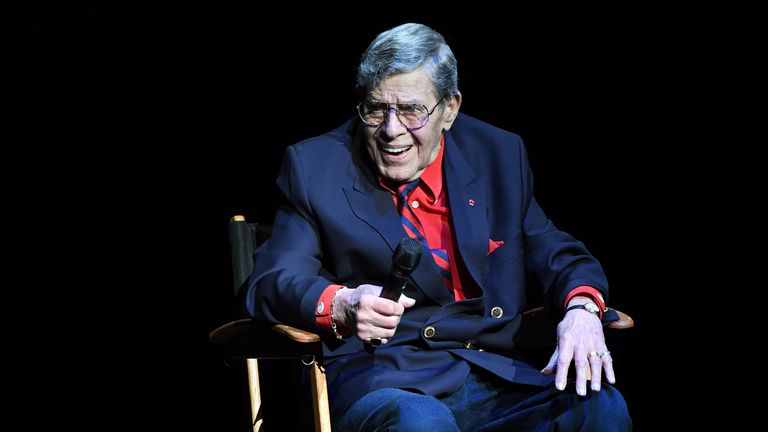 He went so far as to claim that, as a father, Jerry Lewis was evil. They were never treated like family. The question now was, did Joseph overdose because of his father's rejection? Jerry Lewis never cared to look into this possibility.
Jerry Lewis' Turn to Speak 
Jerry Lewis had been trying to tread lightly on sensitive matters regarding his family. For the most part, he kept his side of the story away from the media. More than two decades after Joseph died, Jerry finally opened up about it.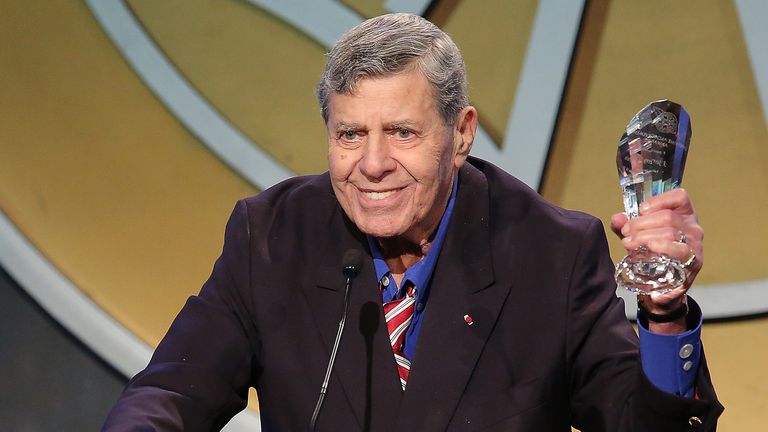 Lewis appeared before the camera as if still in mourning. He shared how hurt he was by his family problems. He spoke to The Hollywood Reporter emotionally about the disputes that had befallen them in all the years they were together and beyond.
Unfair to Joseph
Contrary to the image painted of him by his two sons, Lewis appeared vulnerable, hurt, and fragile. He spoke like a typical father who was suffering from the loss of his child, describing the incident as "unfair" not to himself, but to Joseph.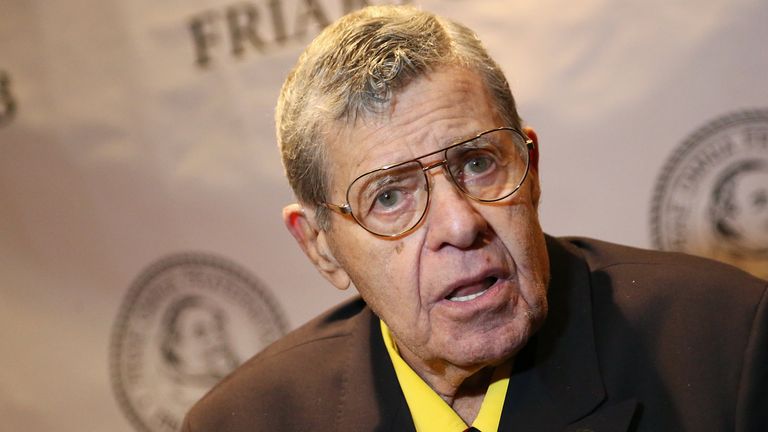 Who really knows why Joseph went that direction? Jerry Lewis claimed that he never understood his son's underlying reasons for taking drugs. The past is past, he said, and there was nothing he could do to change it.
Missed Opportunity
Lewis said he beat himself up countless times over the misfortune of Joseph's life. He pointed out that his youngest was no longer a child when these issues arose. He was a fully grown man who was aware of the impact his life choices had on his family.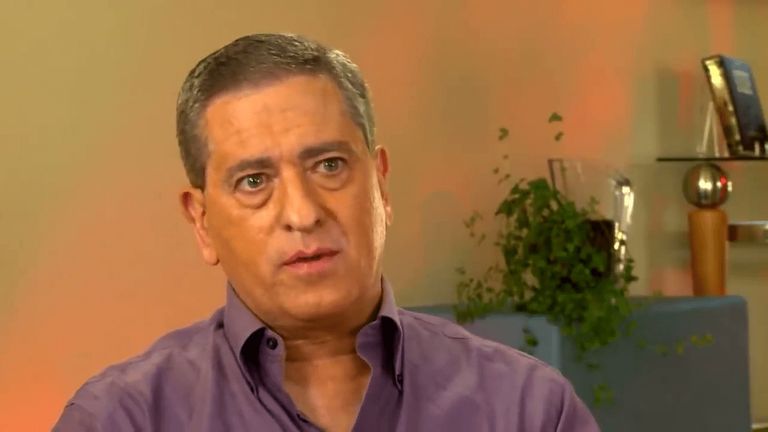 Lewis insisted that he never got over Joseph's death, but his family remained strangers to him, right down to his grandchildren, all of whom he disinherited. Anthony expressed that his main regret was not being able to sit down with his father to tell him how much he loved him, despite all the pain.