Switched At Birth: Two Families Grow Up With The Wrong Twin
Most people probably think of twins being switched at birth as something they'd only see in a movie. However, it happened to William and Wilber Velasco and Carlos Alberto and Jorge Enrique Bernal Castro.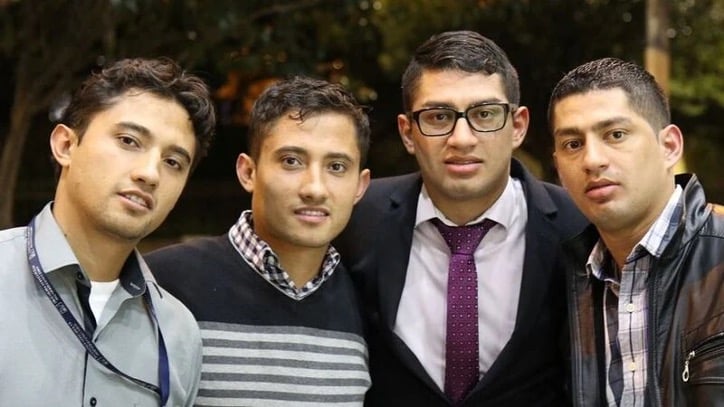 The Velasco boys grew up on a farm near La Paz, and the Castro boys grew up about 150 miles away in Bogota, the metropolitan capital of Colombia.
The Inciting Incident At The Market
In the summer, Bogota resident Janeth Paez went shopping at the grocery store where William Velasco worked as a cashier after moving to the city in 2009. William often served Paez, who shopped there often.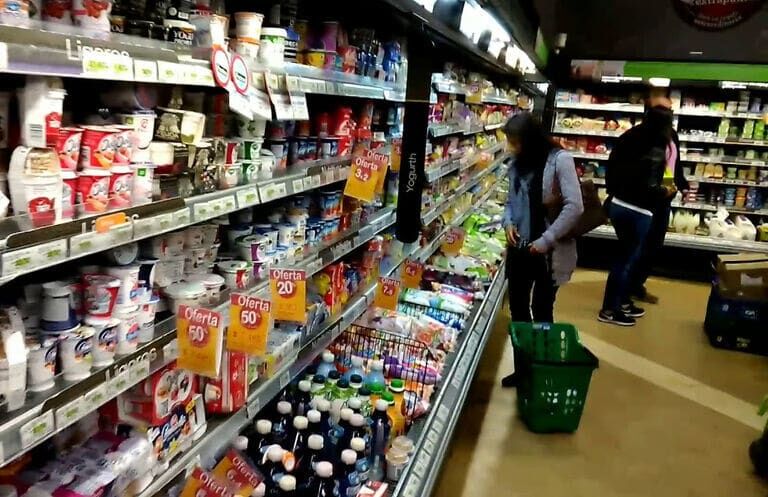 William and Mrs. Paez formed a positive customer relationship, during which time William also would graciously allow her to use his employee discount to save money on groceries.
The Doppelgänger Discovery Begins
Laura Vega Garzón came with Mrs. Paez to the market on that summer day. Garzon spotted who she thought was her co-worker, Jorge Castro preparing orders behind the butcher counter.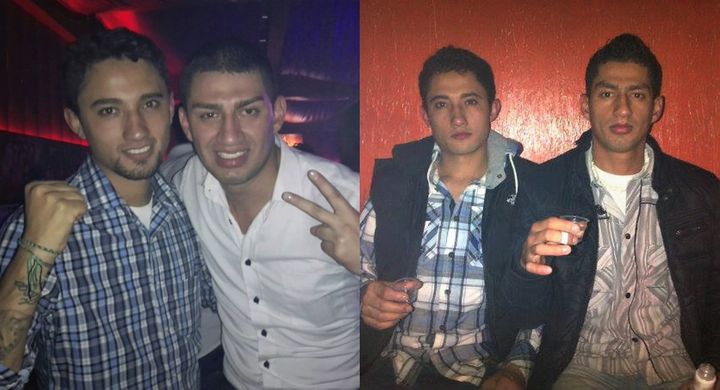 Laura, however, reportedly said she wondered what he would be doing serving meat at a grocery store. Laura also tried to catch the meat counter worker's attention as she waved to him. She told Janeth, "That's Jorge!" Mrs. Paez said to Laura, "No, that's William."
More Facts Come To The Surface
Carmelo and Ana Velasco, the people who raised both William and Wilber on the Santander farm, could also attest to Mrs. Paez's claim that Laura saw William in the store, not Jorge, the one who worked with Laura at Strycon, an engineering company. Laura returned to work the next Monday confused after shopping with Janeth Paez. She was ready to confront her co-worker and get to the bottom of things.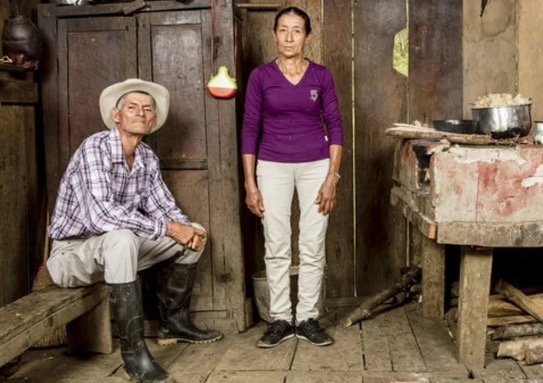 While on the job, Laura reportedly tried to make some humor out of seeing Jorge's "double at the butcher's counter," but she and Mrs. Paez seemed to not shake the fact that William looked so much like her co-worker Jorge.
The Plot Thickens
Laura reportedly found Janeth Paez a job at the engineering company about a month after Laura saw William (not Jorge) in the grocery store. While Janeth began getting to know her new co-workers, she was shocked to discover that the Jorge who worked at the firm did in fact look exactly like her buddy William from the market. A few months later, Janeth left the company but could not get the uncanny similarities between the two boys off her mind.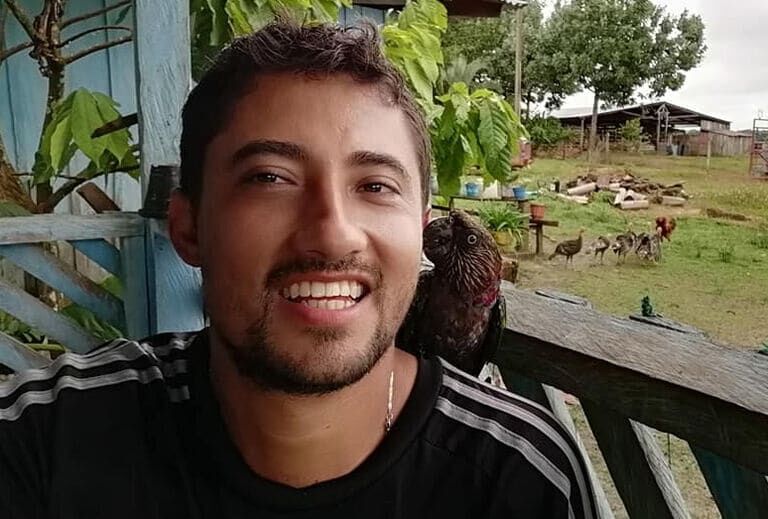 On September 9th, Janeth sent a picture of William to Laura's phone to share with Jorge. Jorge reportedly swore it was him (Jorge) but studied the photo for a while. He recognized a few slight differences, but was now increasingly interested in this strange mystery about the person who looked just like him.
Jorge Has a Realization From Photos Featuring His "Double"
The original photo Jorge saw was of William in a Columbian soccer jersey, but Jorge explored more of William's photos on Facebook. That's when he found the one shown above with William in his butcher's smock.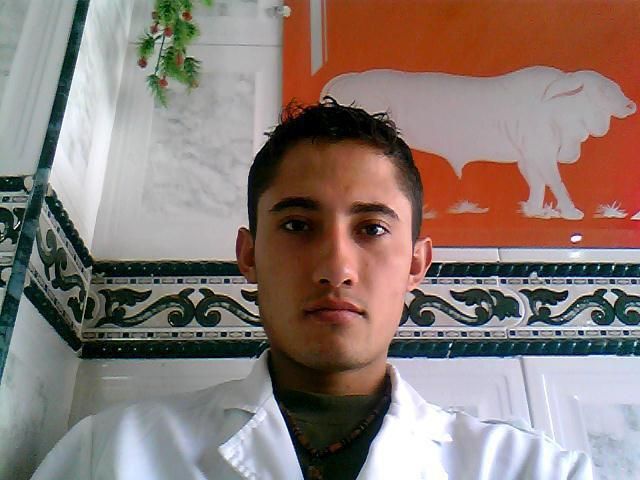 Jorge reportedly felt uneasy as he stared into what looked just like himself when he (Jorge) had to wear a lab coat. This young man, who Jorge never met, appeared to look more like him than Carlos, the "brother" he grew up with that he originally thought of as his fraternal twin.
The Truth Comes Out About The Twin Brothers' Identity
With Jorge's new interest in getting to the bottom of everything, Laura and Janeth helped arrange a meeting between the two.  This photo from Facebook shows how similar Jorge and William look when next to one another. It was clear that they were truly identical twins.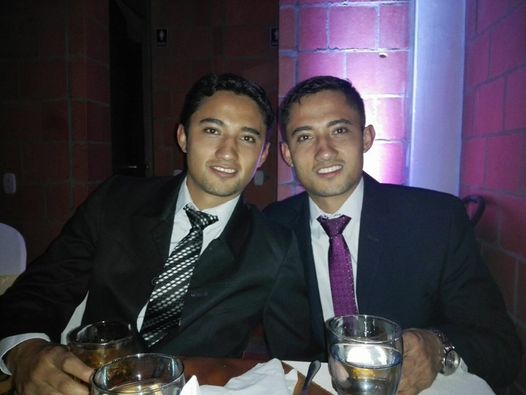 The two seemed nervous before meeting, but were in shock after encountering their "double." William then wanted to meet Jorge's "brother," Carlos. William was even more surprised and amazed to discover that Carlos looked a lot like the twin he grew up with, Wilber. Now it was time for Carlos and Wilber to meet.
First Meeting Of The Brothers
Carlos and Wilbur met on the same day that Jorge and William met each other. They were just as stunned to discover their identical counterpart was a stranger who lived only 150 miles away. This coincidental meeting was about to change their entire lives.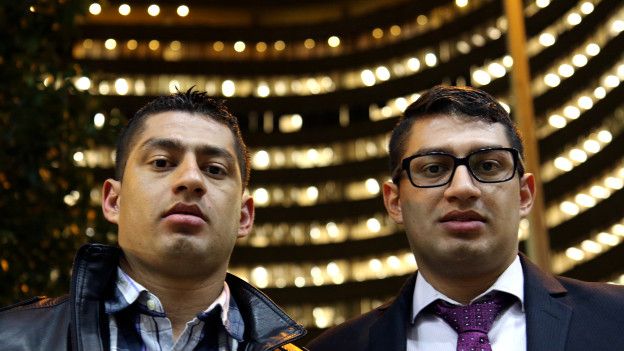 Jorge seemed eager (but still nervous) to meet William, but Carlos seemed more apprehensive, judging by his initial reaction. This whole encounter was strange to go through, and Carlos was in disbelief, wanting to know all the facts before accepting Wilber into his life so easily.
Tension Mounts Over The Photo and Discovery
When Wilbur and Carlos met, Carlos looked at a photo his "brother" Jorge showed him and reacted, "Who are they?" He did not seem to take it well, and he reportedly "was furious" when he saw the photos that Jorge was showing him. However, Jorge and Carlos apparently did suspect earlier that maybe the person who they knew as their father might have had another child the two brothers didn't know about.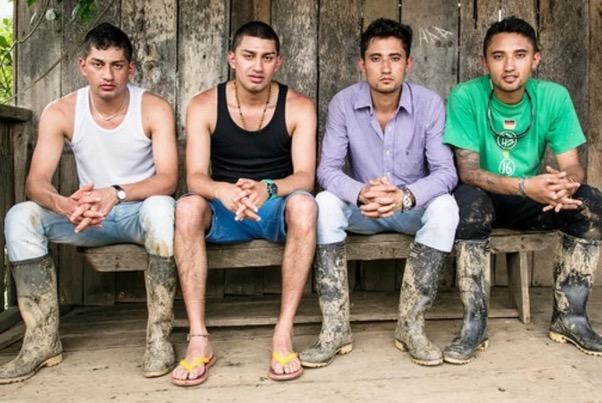 As for William and Wilbur, they were raised primarily by their single mother, and were also curious about finding answers. Were all four boys related as brothers or half-brothers, or did some sort of mix-up occur in the hospital where they were born? The boys were about to investigate further into their situation.
The Questioning Starts
After each brother questioned their parents, they discovered all four of them were born at the Materno Infantil on the same day in 1988. They realized that their lives were forever changed when the nurses accidentally switched them at birth, leading them to grow up with the wrong twin.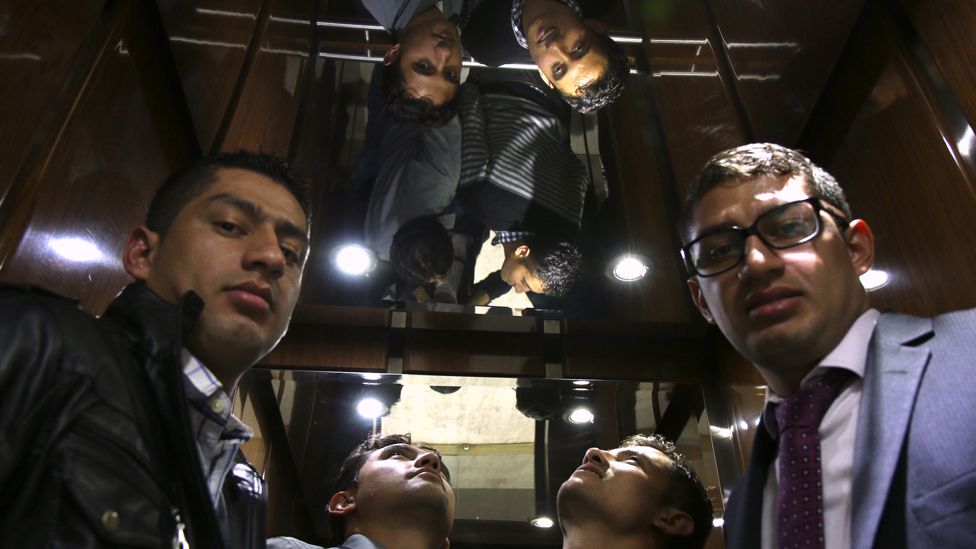 The investigation had seemed to bring the four boys some clarity, but they also had to work through emotions, such as grief, confusion, anxiety, anger, and frustration about what they reportedly call pieces of their life they never knew existed. Each brother may have wondered how different their lives would have turned out if not raised in an alternate family by mistake. However, each brother made the best of the life they had with the "twin" they grew up with.
The Four Boys All Become Brothers
Reportedly, the four boys took some time to work through this "adjustment period" of getting to know one another and themselves all over again. However, it seems that a "good thing" came out of it, in that they now bond together and call each other brothers.
In fact, Natalio Cosoy reports that the four brothers had some talk about buying a house together and living with one another. They truly are making the best out of a crazy situation. We love how this accidental switch at least had a happy ending as both sides gladly welcomed their new-found family members into their lives.