Heads Up: Why this Virginia Field is Filled With Giant Heads of US Presidents
Have you ever heard of a field in Virginia home to 43 massive, crumbling presidential heads? It may sound strange and implausible, but this real-life display of modern art is as interesting as it is baffling.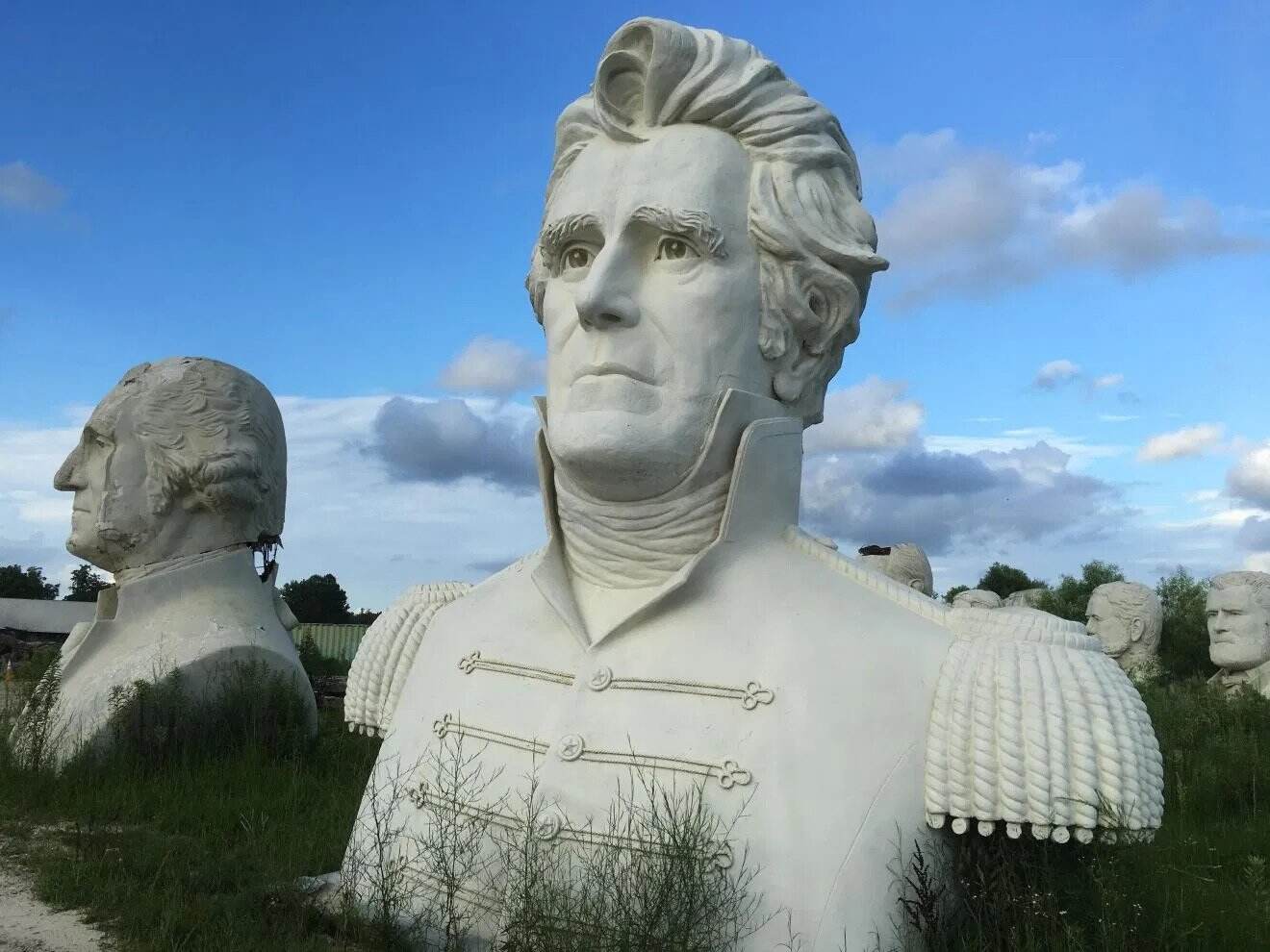 Let's explore the history of the 43 presidential heads in a Virginia field, including their artistic significance and their journey to get there.
The Man Named David Adickes
David Adickes is a Texan with huge ambitions. He's famous for constructing some of America's most significant sculptures, such as the 67-foot tall "Tribute to Courage" statue of Sam Adams. He visited Mount Rushmore on a road trip in the early 1990s and was astounded by its majesty.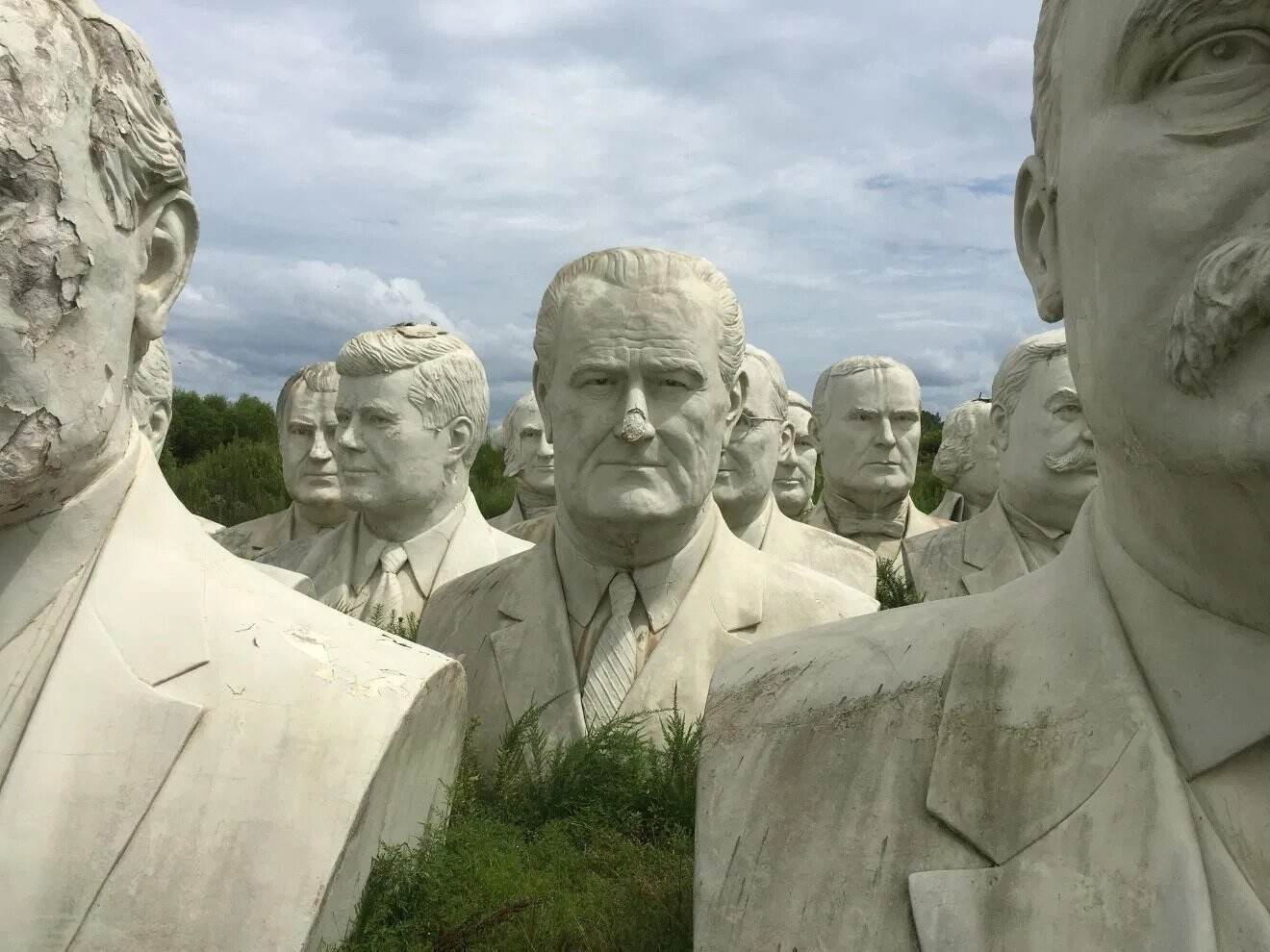 The trip inspired him to build a park featuring all of the presidents, big enough to come up close and personal. This was how the concept of the presidential heads art installation was formed.
Birthing The Presidential Park
David Adickes had a grand vision for a park with colossal sculptures of all United States presidents, but it was difficult to get off the ground. Finally, he found Everette Haley Newman, a Williamsburg entrepreneur, who assisted in raising almost $10 million for the project.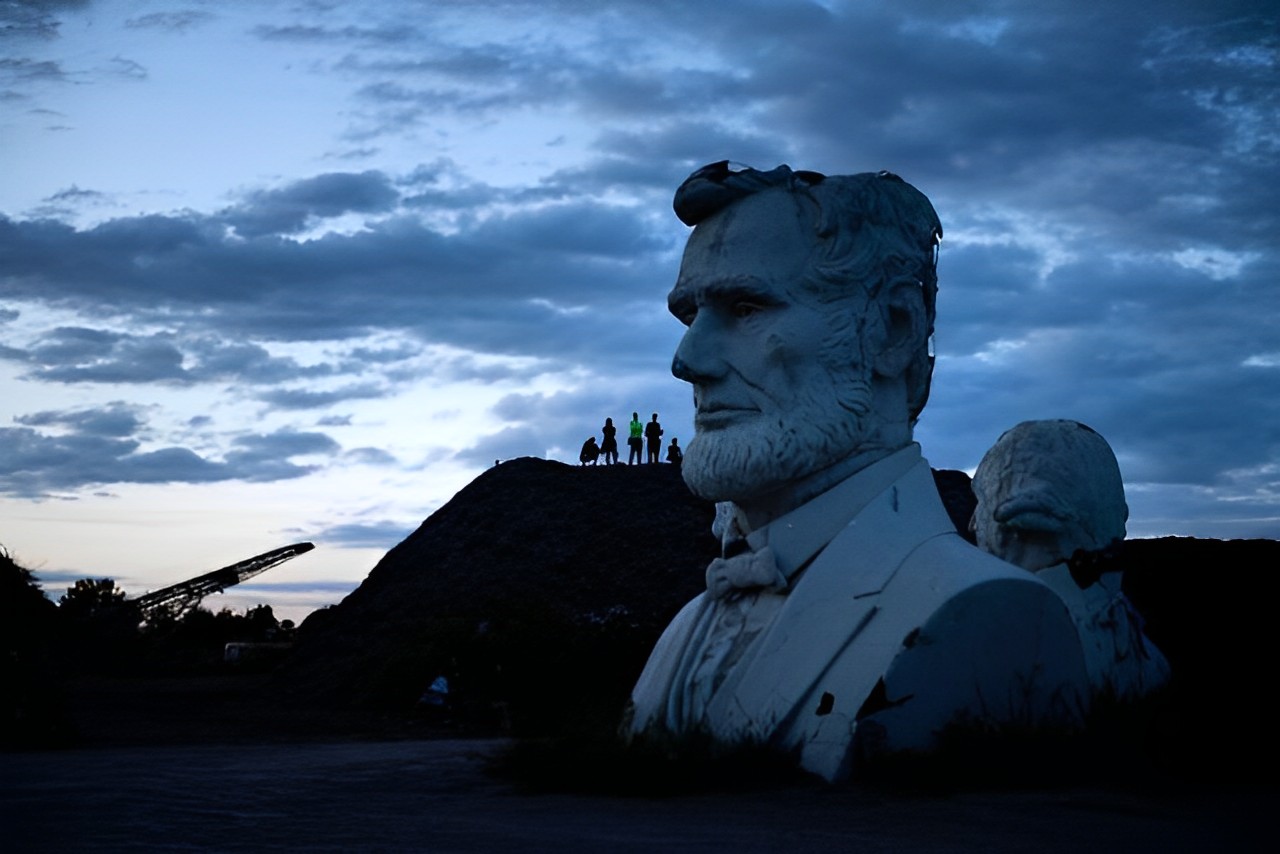 However, not everyone agreed, and the original plan for a 75-foot-tall statue of George Washington was discarded. Also, York County officials demanded costly zoning permits, which Adickes and Newman had to dispute in court.
A Lengthy Court Battle
As Adickes and Newman fought for permits, sculptures of the presidents began to arrive in town. While they waited, Adickes started building a second park in South Dakota, which opened in 2002.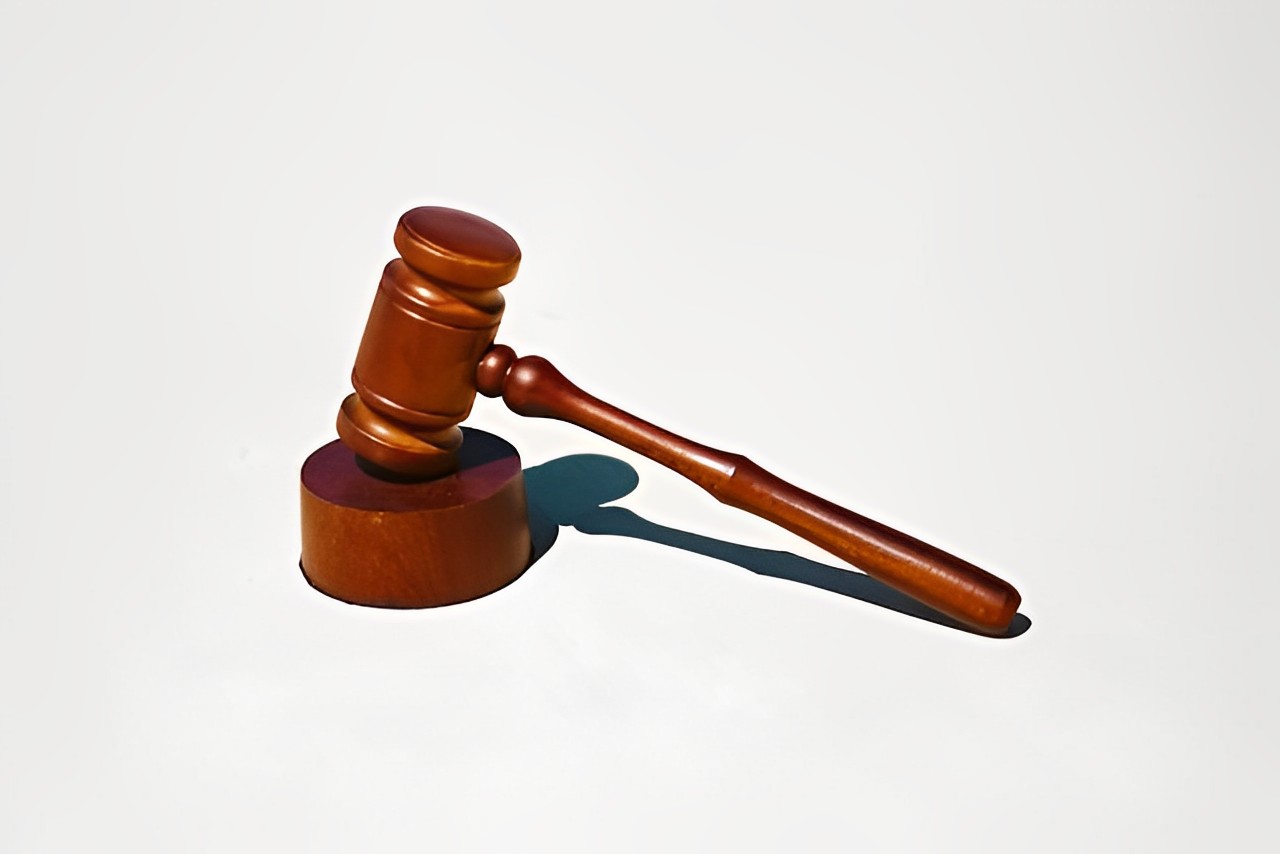 The legal battle in Williamsburg lasted four years, but in the end, the site qualified for museum status, and the park opened its doors to tourists. The dream of Presidents Park had become a reality.
The Grand Opening
The Presidents Park in Williamsburg first opened its doors in 2004, providing a unique experience for history buffs and curious visitors alike. With 42 monuments of all US presidents, winding trails, and facts about pivotal periods in American history, the self-guided tour was well worth the admission charge.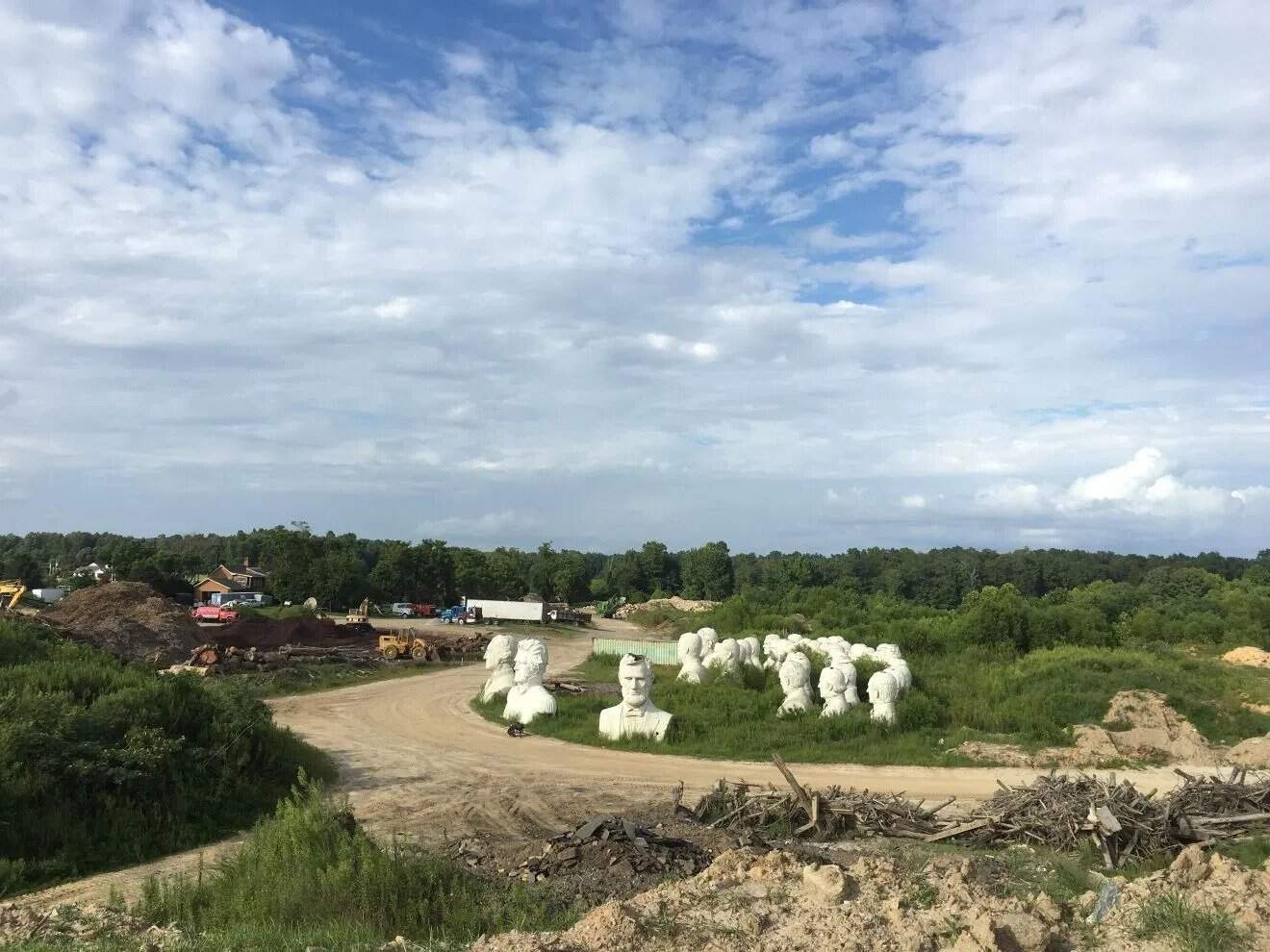 While the official reaction was mixed, guests adored it! The Presidents Park was a smash, with over 90% of visitors giving it rave ratings. 
A Master Sculptor
Creating life-size statues of all US presidents took five years, and each sculpture was worth $100,000. The busts were first made of clay and filled with concrete reinforced by steel rebar.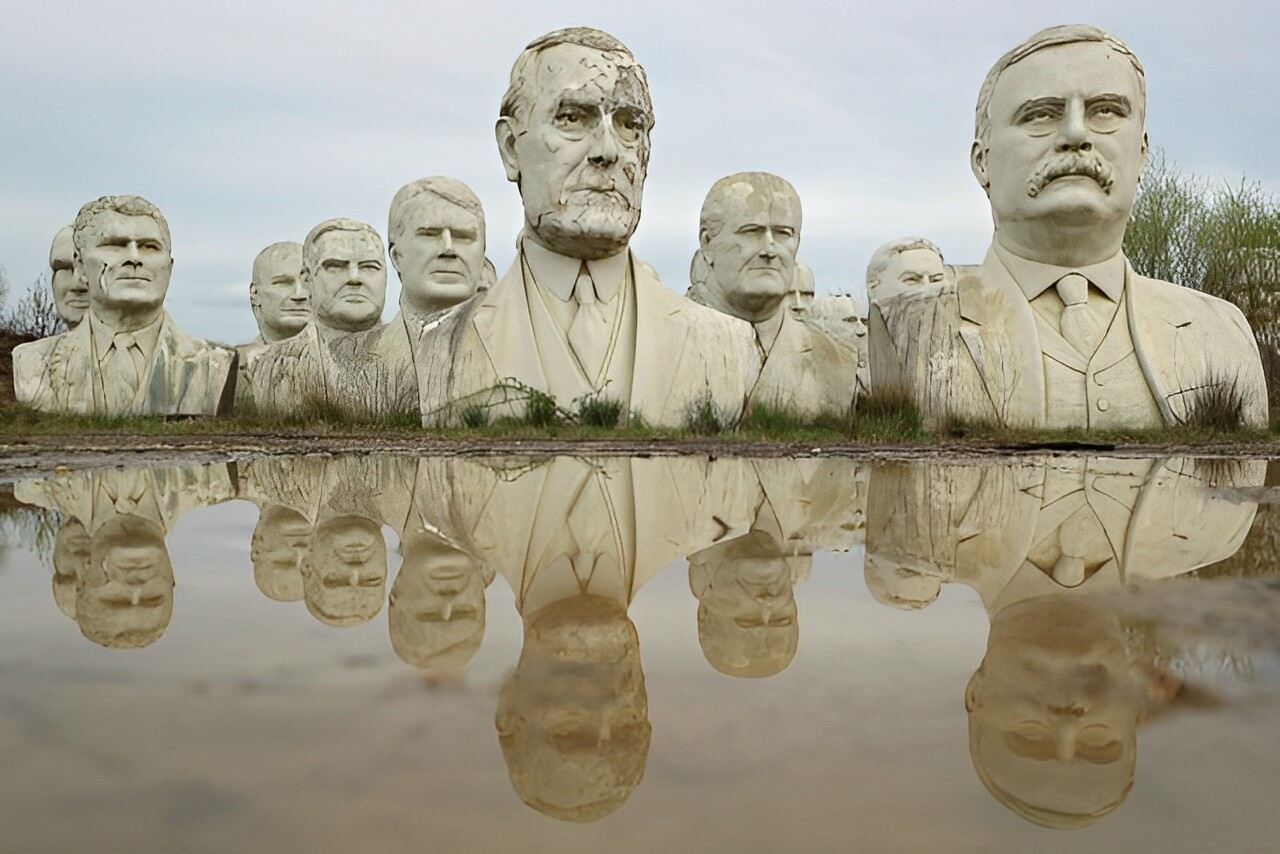 It took six weeks to complete each one, and some presidents were more challenging to reproduce than others. However, the ultimate result was worth it, and George HW Bush even posed for his sculpture, which was reportedly Adickes' favorite.
The Saddening Downfall of Presidents Park
Though Presidents Park had beautiful sculptures and received favorable feedback, it quickly ran into trouble. Despite being conveniently positioned near central neighborhoods, it was obscured by a hotel and forests and couldn't compete with the other historical sites in Williamsburg. The slowing economy and investor withdrawals didn't help matters, and after only three years, the park was placed for sale for $4.5 million.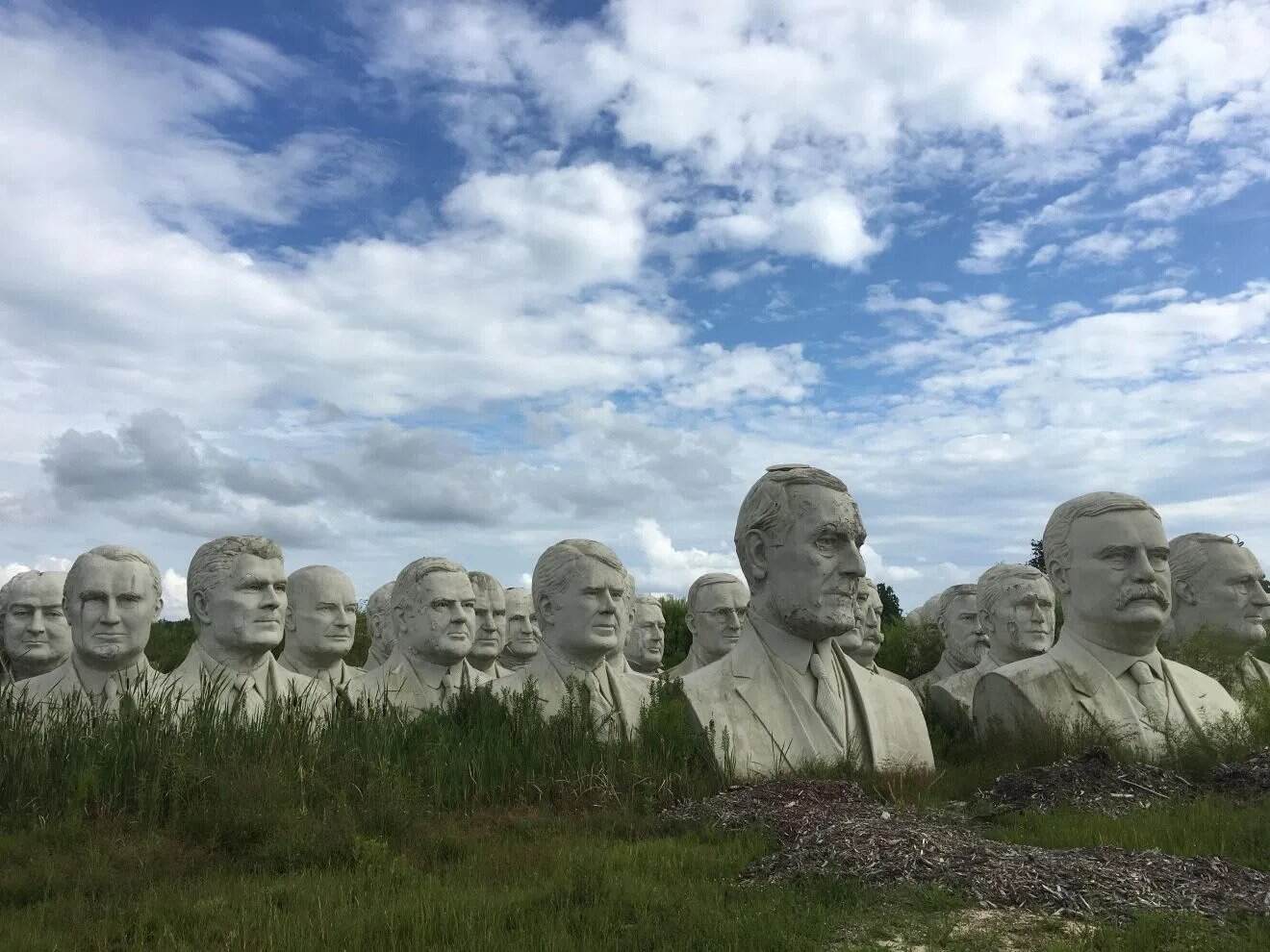 Unfortunately, there were no visitors, and the busts began to suffer due to the elements. A lightning strike even damaged Ronald Reagan's statue. The crisis affected visitors hard, and the park couldn't afford to produce a new bust for President Obama, which was expected to cost $600,000.
A Moving Solution
When Presidents Park in Williamsburg was sold in 2012, the new owner did not want the presidential busts. So, what was to be done with these amazing sculptures? Enter Hankins, a local builder and owner of several enterprises.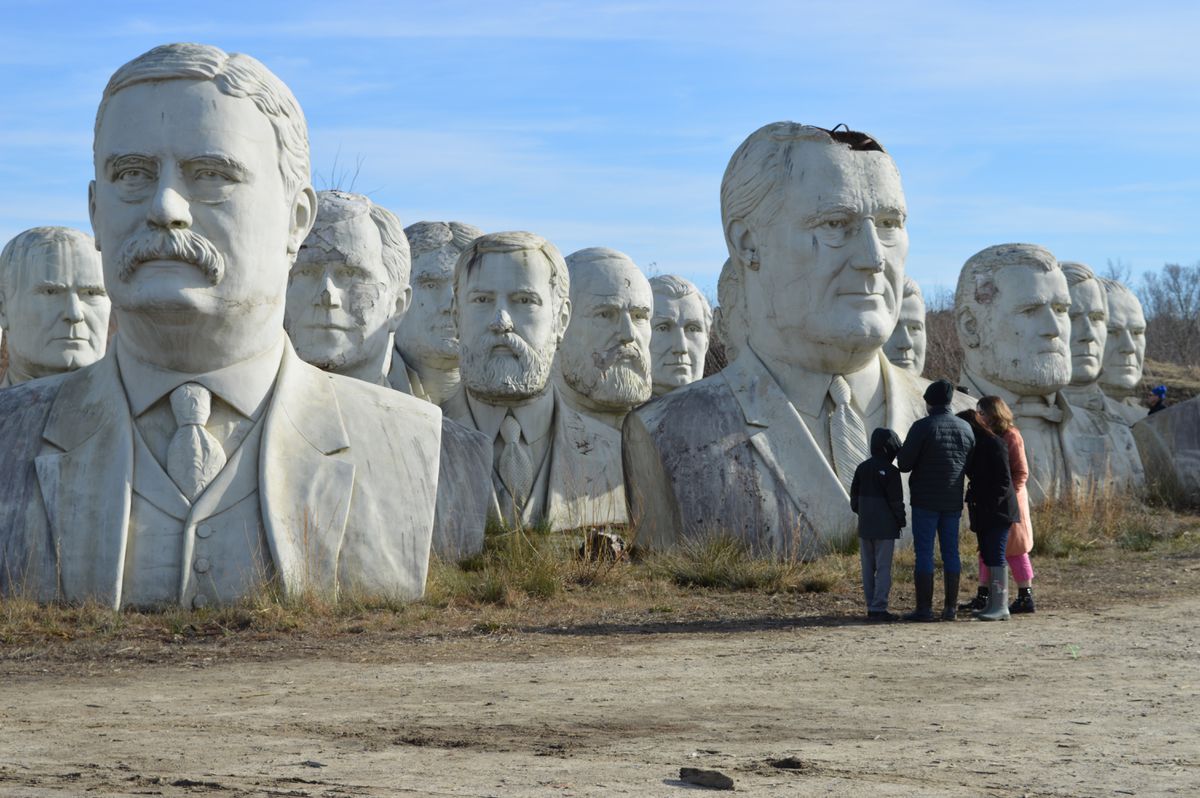 He had helped build the park in the early 2000s, so he was a natural choice for Newman to turn to. But when Hankins was requested to destroy and dispose of the sculptures, he couldn't face the thought. The busts were then relocated. The entire move took a week and is alleged to have cost approximately $50,000, which Hankins paid himself.
Finally, a Home for the Presidents
The presidential sculptures were taken to Hankins' property in Croaker, Virginia, where George Washington was given a privileged seat overlooking the crowd. The remaining presidents were haphazardly placed in a few lines, resulting in some unexpected combinations.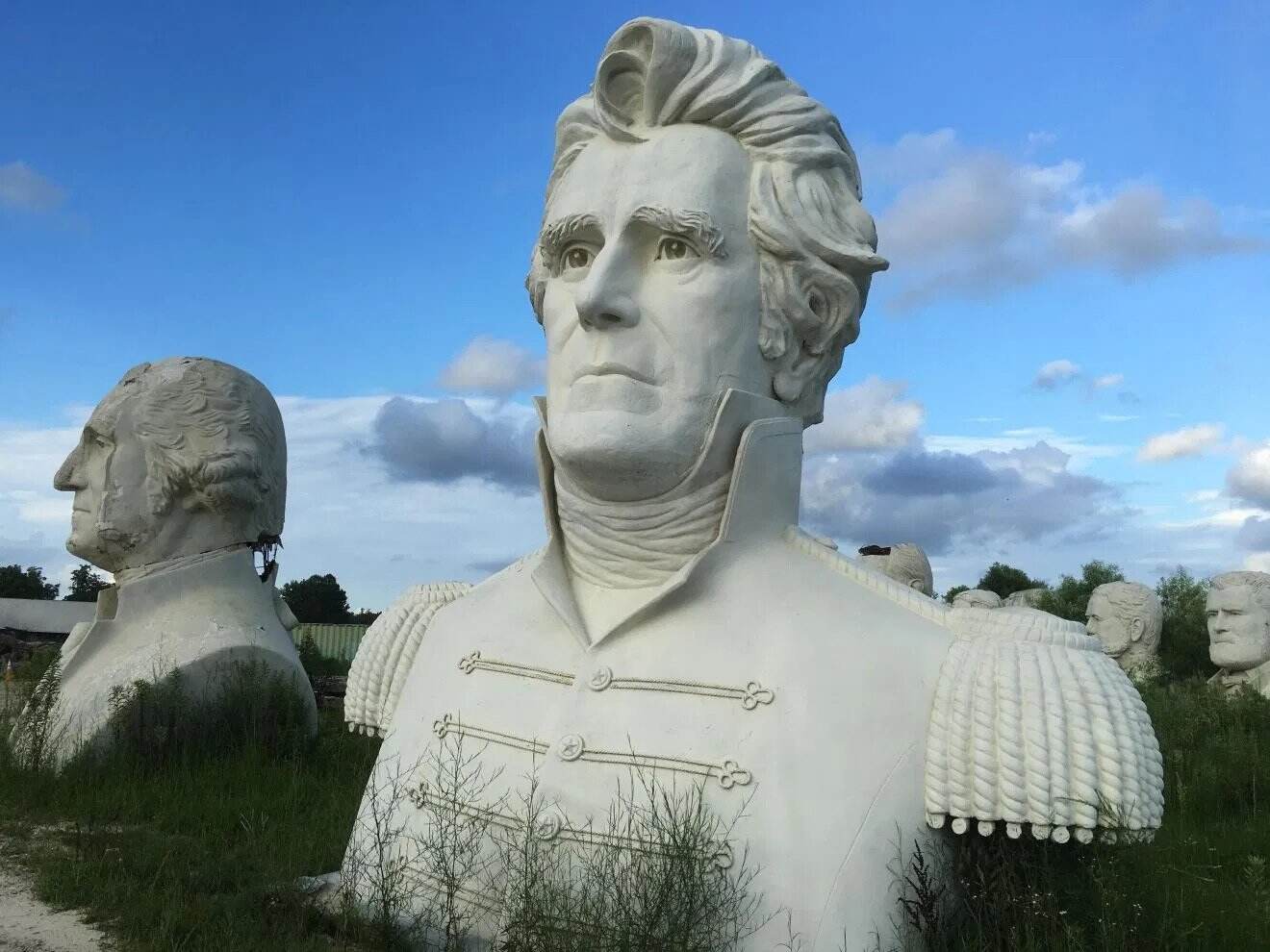 Nature began to erode the sculptures over time, sinking them into the mud and covering them in vegetation.
The Presidential Heads Now
Hankins has grand plans for the presidential busts, including a Secret Service museum, First Lady memorabilia, interaction, and more. His ambition is to develop an educational and commercial attraction that will benefit both local youngsters and the economy.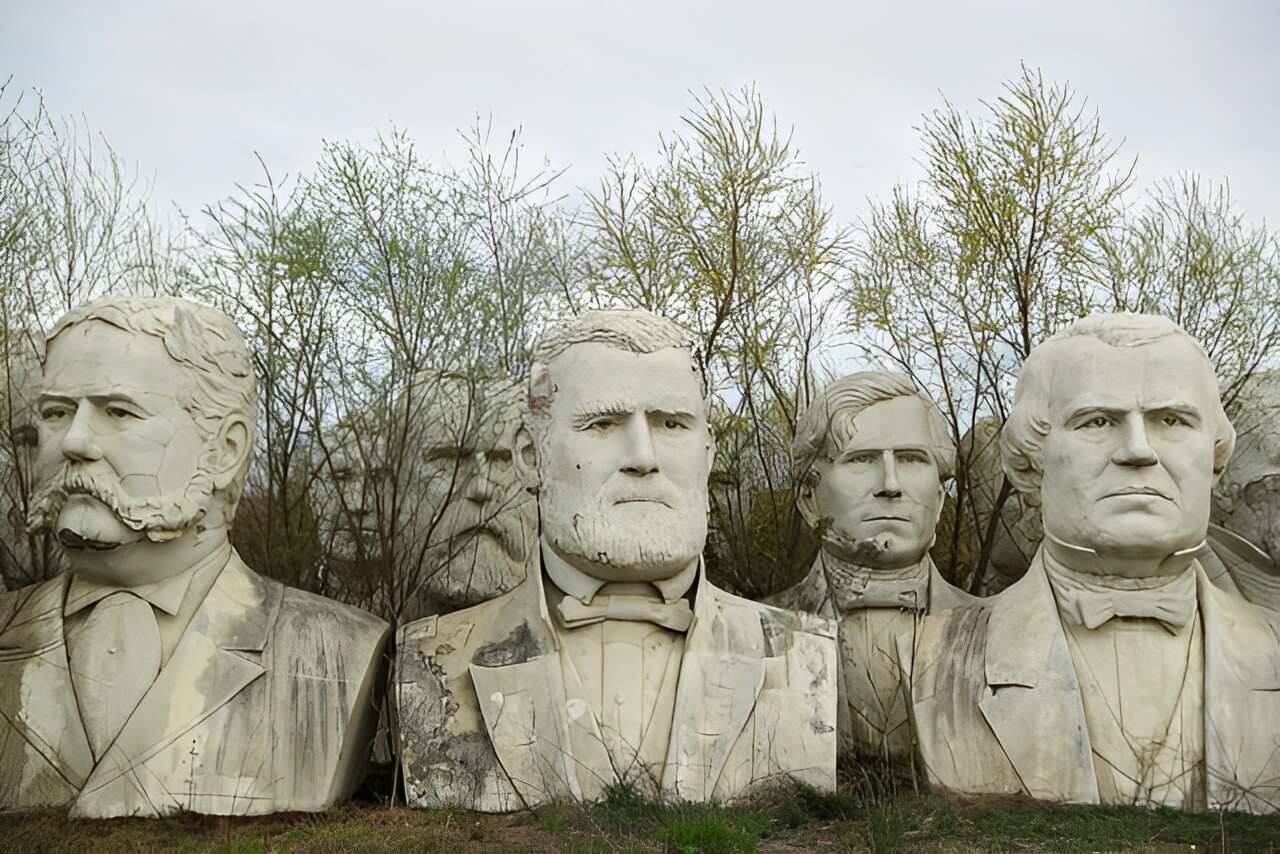 He wants to keep his presidential ambition alive for the sake of the children. The busts are currently deteriorating in various locations, but Hankins is determined to bring them back to life.