Military Warplanes For Sale to Civilians in 2021
Lockheed F-104 Starfighter
Current Price: $28,000
This military jet, popularly known as the Starfighter, was developed and launched by the Lockheed company during the late 1950s. They were popular in countries like the US, Spain, Turkey, and Germany. They remained in operation until the early 2000s, when they retired from the militia. Engineer Kelly Johnson was among the great pioneers, whose contribution extended to the SR-71 Blackbird and U-2 spy planes.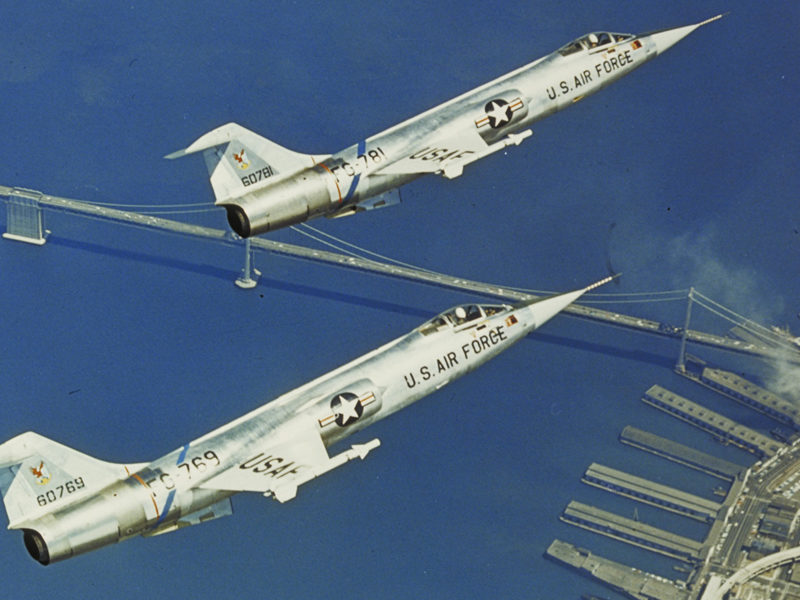 Within its lifetime in the militia space, Starfighter was considered one of the best planes around then. The FAA records the current number of F-104 planes to be 10—three ex-Canadian planes owned by the Starfighters Inc. of Clearwater, Florida. The company also restored an albeit engineless, F-104 aircraft excellent, famous in the UK that was going for £25,000—in 2011.
North American P-51 Mustang
Current price: $1 million
This American Classic traces its origin from World War ll—when it was developed for the British to serve as their medium-attitude fighter. Engineers later upgraded its engine, started using the Rolls Royce Merlin, and later started using the Packard V-1650-7 model. It gave it an even higher thrust to reach greater heights, hence ideal for reconnaissance missions.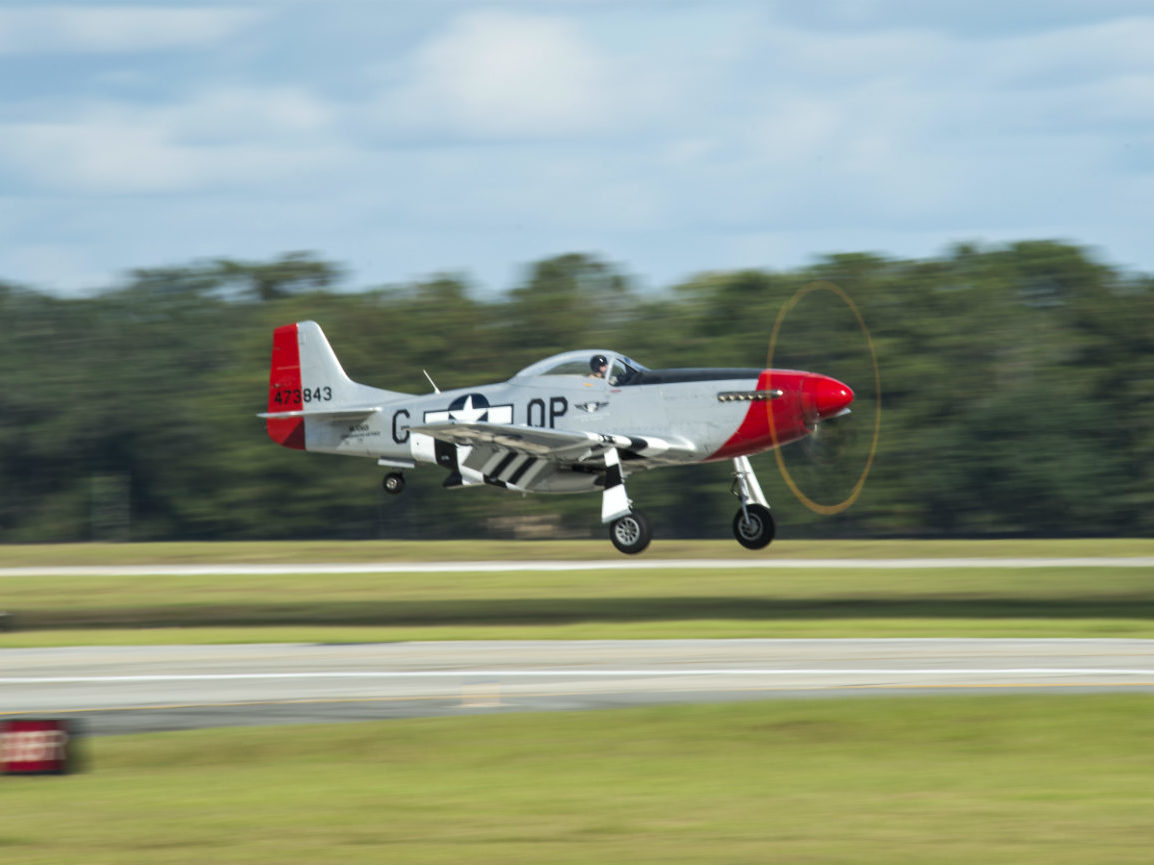 Due to its long-range capabilities, the P-51 Mustang would escort bombers to war. That's also because of its high speed of up to 430 miles per hour. Lately, this aircraft has become one of the most in-demand warbirds, costing $1+ million.
Supermarine Spitfire
Current price: $3 million
Supermarine Spitfire aircraft stood out during World War ll because of how frequently British Engineers continuously produced them during the war. They were the most-developed aircraft during this period and resulted in massive success during the Battle of Britain.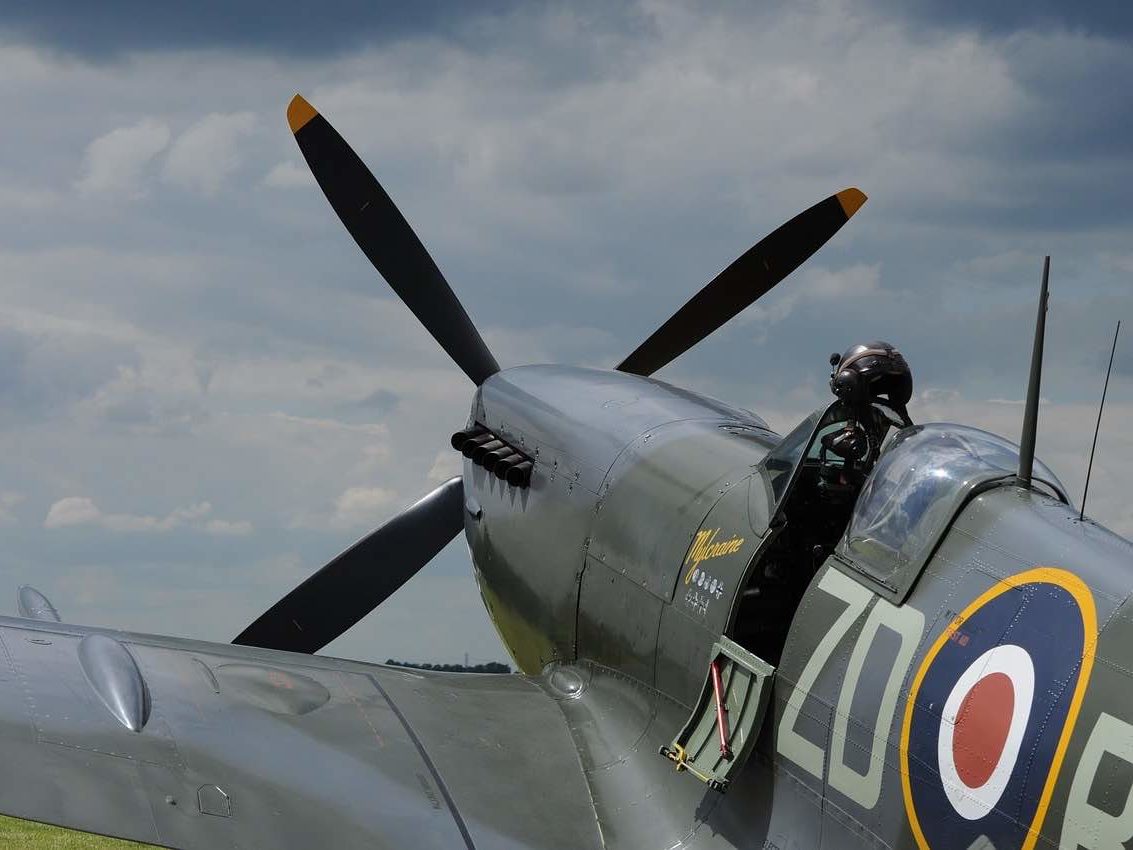 Even though the Engineers designed a myriad of wing models, 50 Supermarine Spitfire have remained operational up to date. Their performance even exceeded that of Hawker Hurricane, another aircraft model. That's why it is so much in demand, that recently a sold Supermarine Spitfire went for approximately $3 million.
F-4 Phantom II
Current price: $3.95 million
F-4 Phantom II has been among the US Air Force (USAF) warbirds since the 1960s, being used as a jet bomber. Some of its great features are twin-engine and long-range capabilities. During those periods when aircraft technologies were slowly coming to the fore, this model came with a huge bang.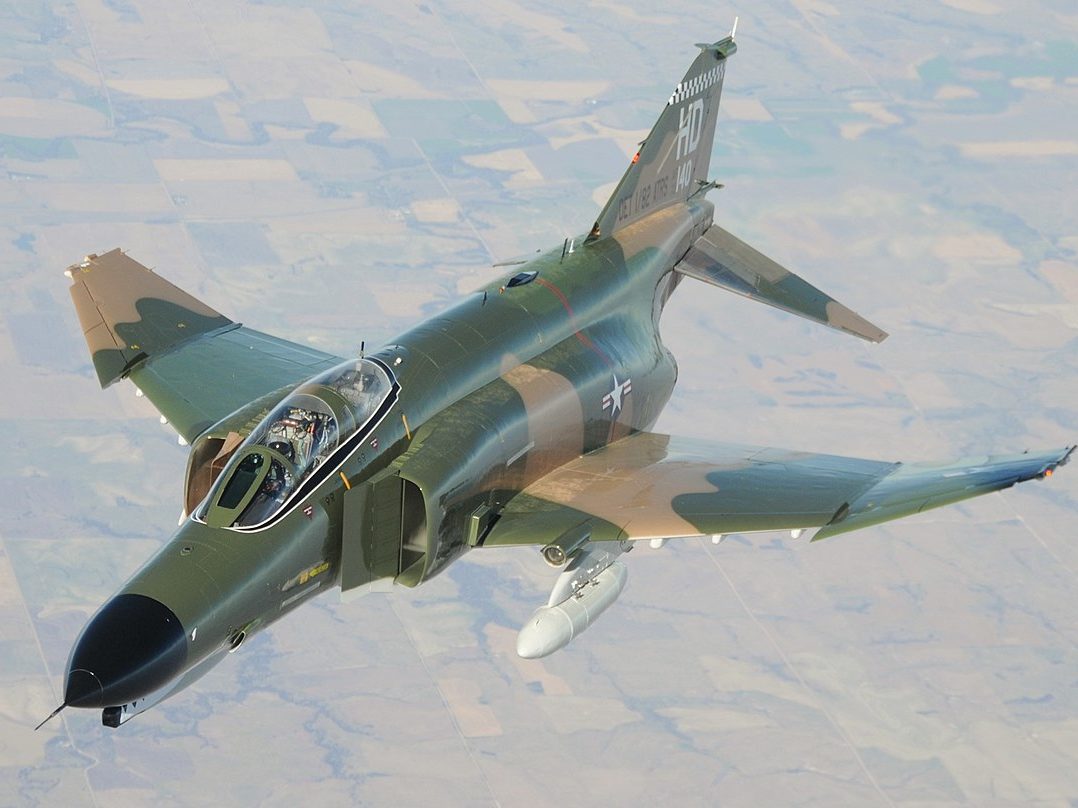 The F-4 Phantom II was a great threat to the American enemies because of its supersonic speeds (Mach 2.2) and munitions weight capacity of up 18,000 pounds. The public can now purchase it at $3.95 million.
Curtiss P-40 Warhawk
Current price: $1.775 million
Curtiss P-40 Warhawk also went by other names like Model 81, Kittyhawk, and Tomahawk. It was among the three most popular planes during World War ll. Engineers implemented multiple upgrades to address the challenges it developed during the war. Its outlook was unique—something that made every warbird enthusiast crave for it.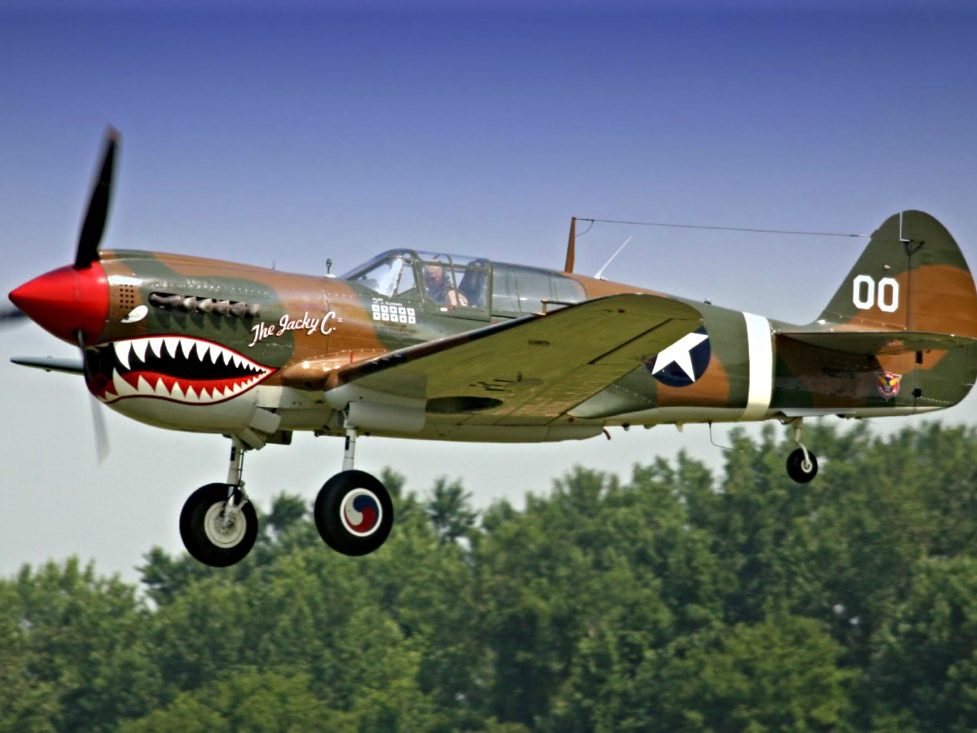 The company currently has one P-40 Warhawk selling at just $1.775 million. Throughout history, P-40 Warhawk has always been the favorite aircraft for highly competent pilots. However, it always left them craving for something better. Its actual performance was somehow below what the appealing outward appearance suggested.
B-29 Superfortress
Current Price: Unknown
This model was and still is, one of the "beast" planes you will ever meet. Boeing Engineers developed the B-29 Superfortress in the early 1940s. They implemented extra features like pressurized crew sections and remote-controlled guns—easily accessible by fighters within the plane. It made history as the heaviest produced plane ever.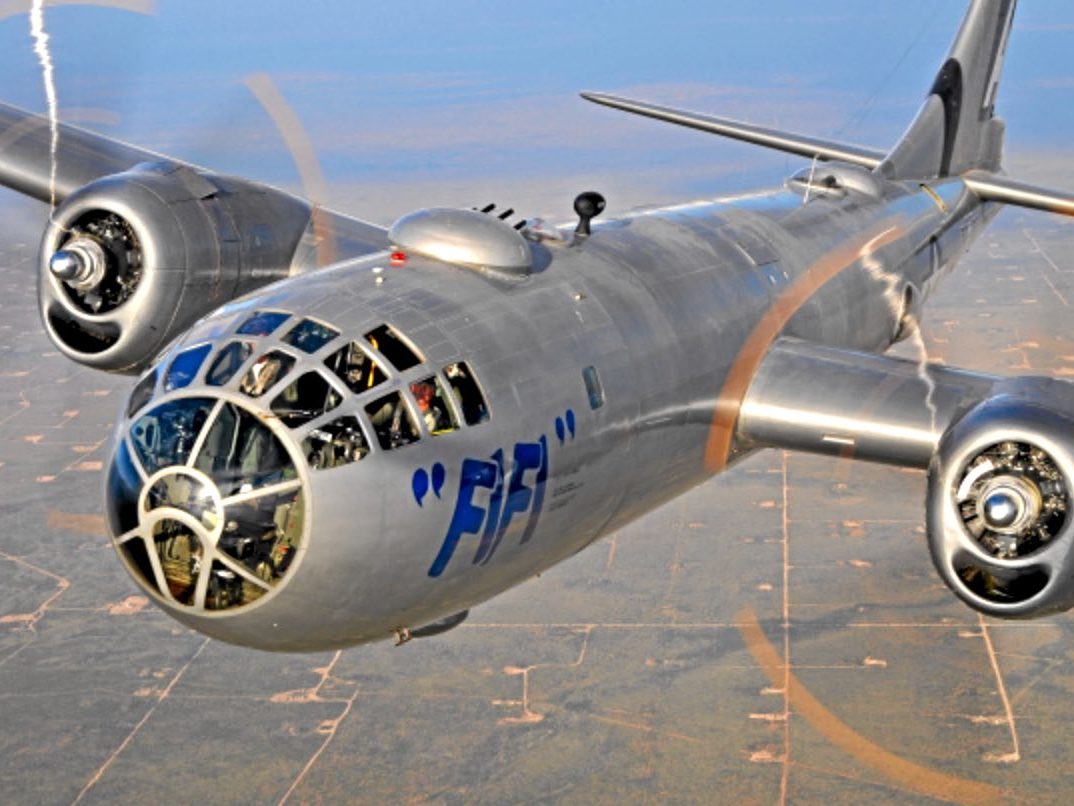 During World War ll, this plane was primarily a bomber. But later on, it would be used for in-flight refueling and weather reconnaissance. Until 2016, only two Superfortress planes were remaining—Fifi and Doc. Unfortunately, Doc crashed on July 17th, 2016—the first incidence since 1956!
Northrop F-5
Current Price: $750,000
This aircraft made its first flight in 1962. It was lightweight and simple, which helped cut down its maintenance costs significantly. It has exceptionally great "air to air" and "air to ground" functionalities, opening its market to the international militia.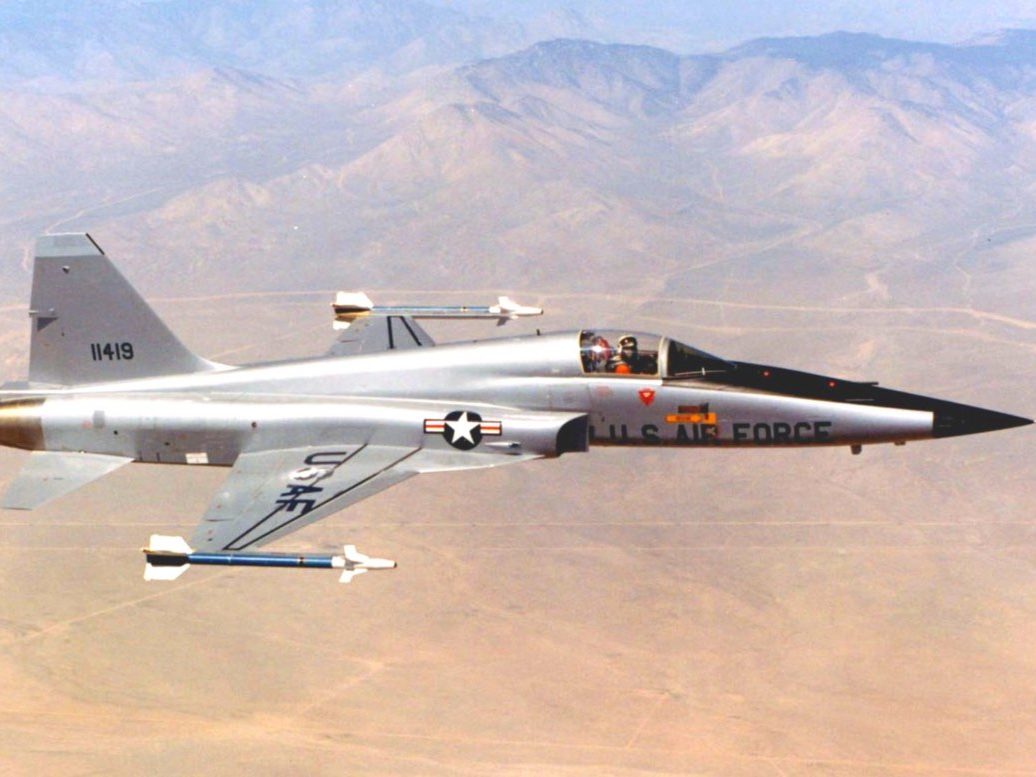 Currently, this model is among the US military training fleet of planes. Its high thrusting speeds of 1,000+ MPH make it an ideal military aircraft for sale. Among the most typical models from this company is Talon T-38, currently selling at $750,000.
Bell UH-1 Huey
Current price: $25 million
The first UH-1 Huey came to the fore during the Vietnam war and has continued to grow ever since. Currently, it is in 40 countries. During the war, this model would be used for different applications, such as transportation, air assault, or acted as a MedEvac on other occasions.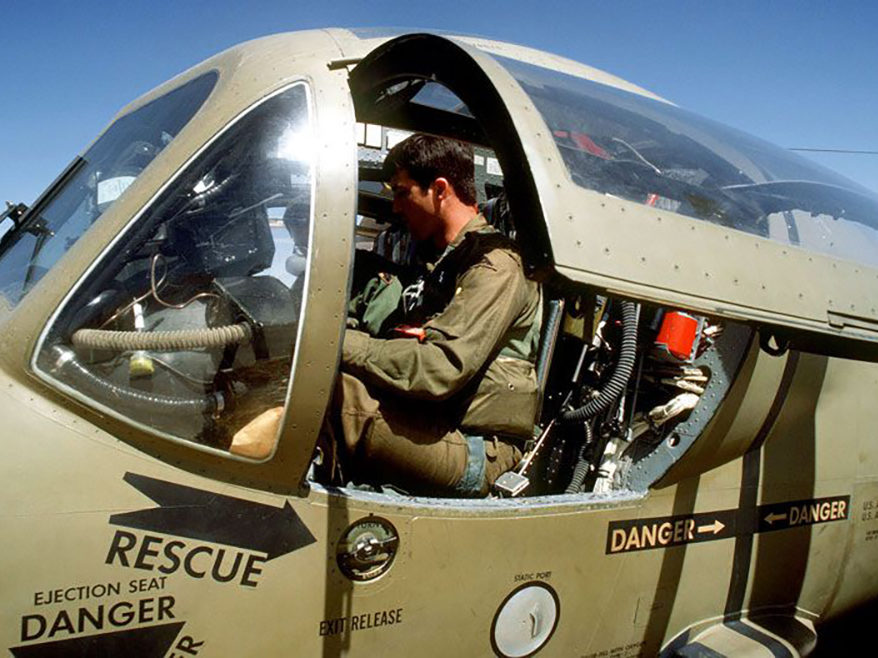 It would ferry a range of one to four people and cruise at 125 miles per hour and beyond! It made history in the Vietnam war and even in the then films and movies. You'll love to know that with only $500,000, you can get it home, unlike the highly advanced, current UH-1 Huey models that cost over $25 million.
Lockheed T-33 T-Bird
Current price: $1-3 million
Lockheed P-80 was among the very first jet fighters that did not use propellers in the American airspace. It had pretty different takeoff and landing operations compared to other planes. Unfortunately, Jet trainers for the propeller-driven models were not very competent to train new pilots in the non-propeller jets. As a result, they included another tandem seat for the P-80 military aircraft, hence increasing its fuselage length.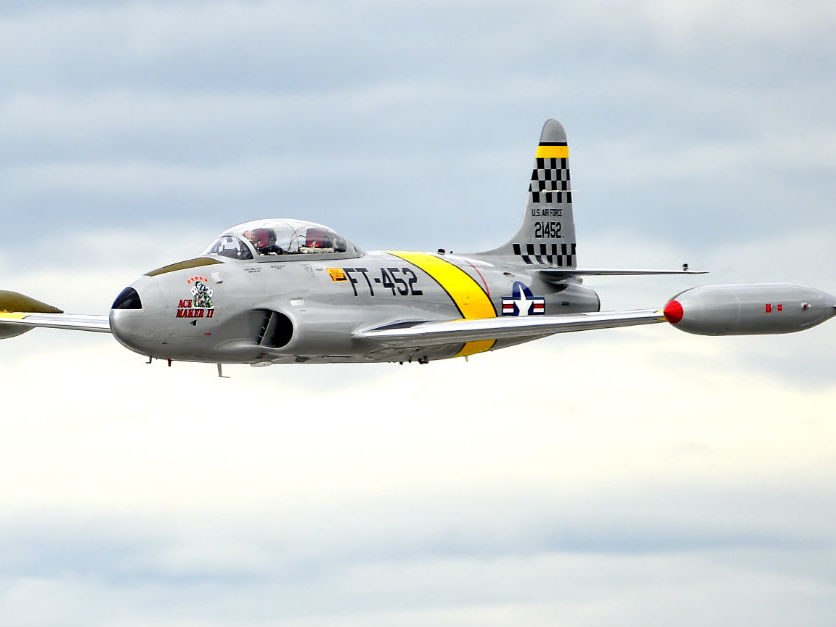 And that's how the turbojet-powered Allison J33-A-35 T-33 Shooting Star was born. During this time, the company only managed to produce about 1,700. However, the T-Bird scaled up to even 7,000. Even though T-33s still exist, those owned by civilians are approximately 50.
Douglass A-4 Skyhawk
Current Price: Unknown
This aircraft was made to replace the US navy's A-1 Skyraider. "Douglass" came from the lead Engineer for the design, Douglas Ed Heinemann—who designed something small in size, lightweight, and very simple but highly functional. It later earned the name—Heinemann's Hot Rod. The team implemented avionics in its nose, fuel reservoir made in the wings, and the engine fixed in the fuselage.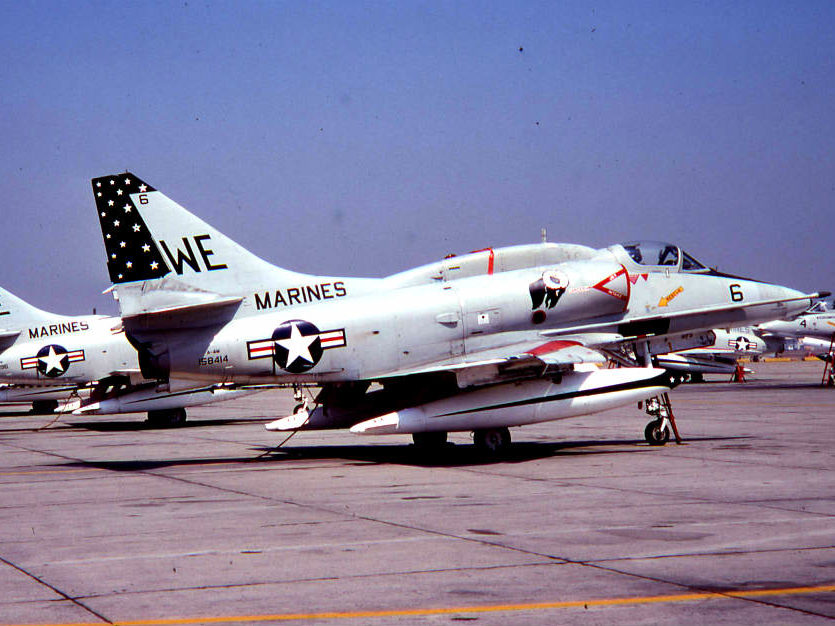 The US Navy used this aircraft during the Korean War before expanding to reach the marine corps. It's recorded as the first plane to have the "buddy" air-to-air refueling concept in the US Navy. Currently, the A-4 plane still operates in different Non-American countries, but you can still purchase one in the US.
Mikoyan-Gurevich MiG 21
Current Price: $150,000
Since its inception in 1959, MiG 21 has served many air forces globally, especially in countries like India, Libya, and the Soviet Union. It made history as the first soviet plane to do both fighting and intercepting effectively, besides being the highly developed supersonic plane ever since.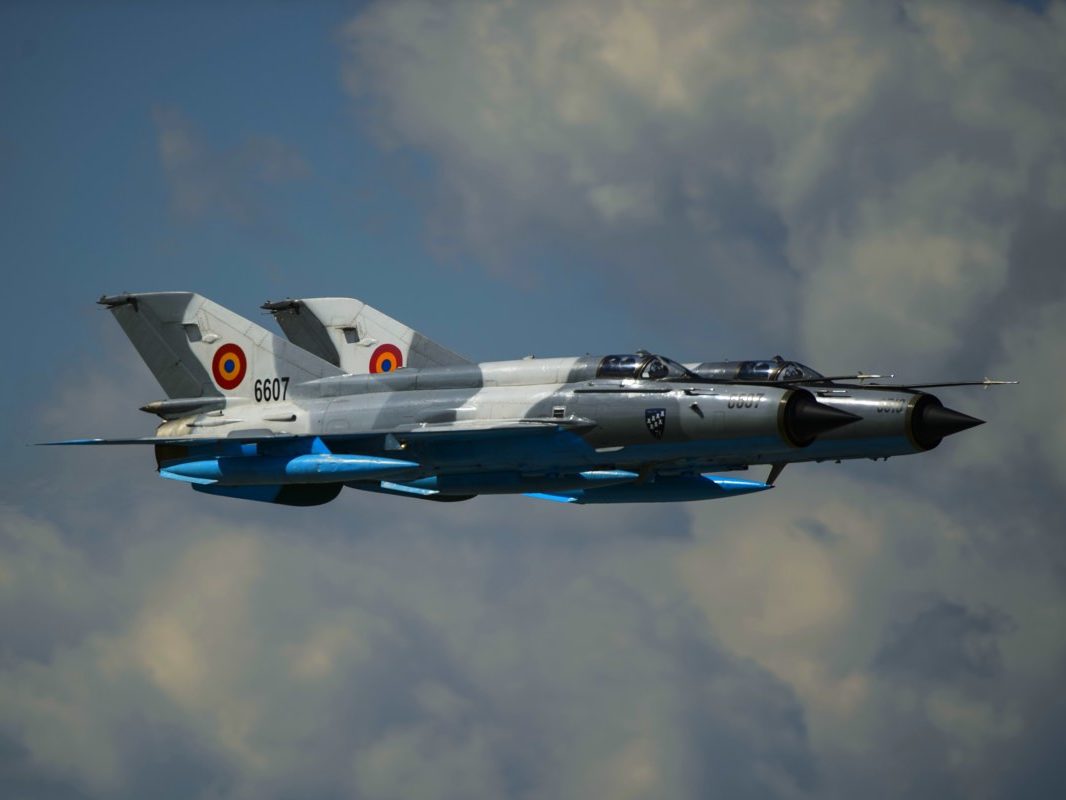 It's among the very few aircraft that are still operational in the militia and yet a military aircraft for sale to individuals, at about $150,000. About 10,000 of the MiG 21 models have been developed within the last forty years, with about 44 in the US alone.
Hawker Hunter
Current Price: $300,000
Hawker Hunter is a product of the RAF that was developed between the late 1940s and early 1950s. The company designed both single and double pilot military aircraft for different uses. Its core roles were to aid in fighter-bombing and intelligence gathering. However, the company announced the termination of its operation in the military space in 2014. It's now available as a warbird military aircraft for sale.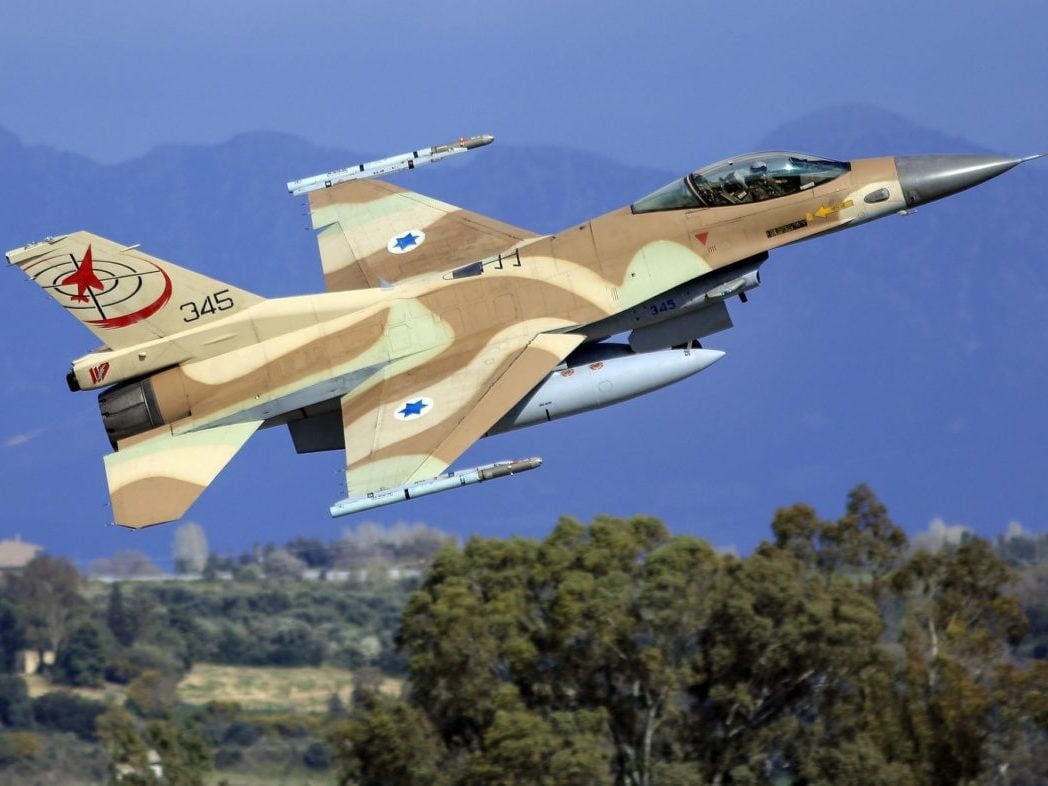 It has a maxing speed of up to 700 miles per hour, which helps it thrust incredibly. Most of them are group-owned, especially those that engage in aerial demonstrations. Others are used by different militia to stimulate threats and train new pilots.
Aeo L-39 Albatross
Current Price: $150,000
Aero Vodochody, an aircraft company in Czechoslovakia, originally designed this "warbird" for training purposes. It was the very first plane in the second generation of aircraft. It has an exceptionally sleek design that makes it appealing and something everyone would want to have.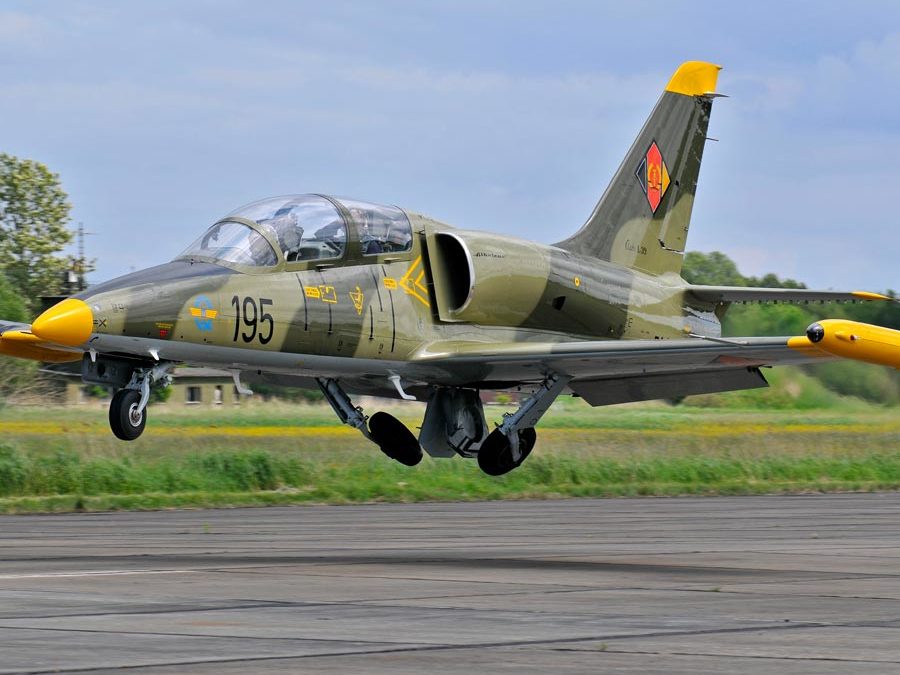 Some of its specs include Ivchenko-Progress AI-25TL high-bypass turbofan engines, 31 feet wingspan, 40 feet length, and supports about 3800 lbs thrust. It can fly for over 2.5 hours using its internal fuel only, yet it's available for sale at only $150,000.
Grumman OV-1 Mohawk
Current price: $1 million
During the 1950s, the US army was looking to have a plane that would have better functionalities than the then Cessna L-19 Bird Dog plane. That is, in terms of speed, power, and general aesthetic design. For that reason, they designed Grumman OV-1 Mohawk, which indeed became just unique on its own.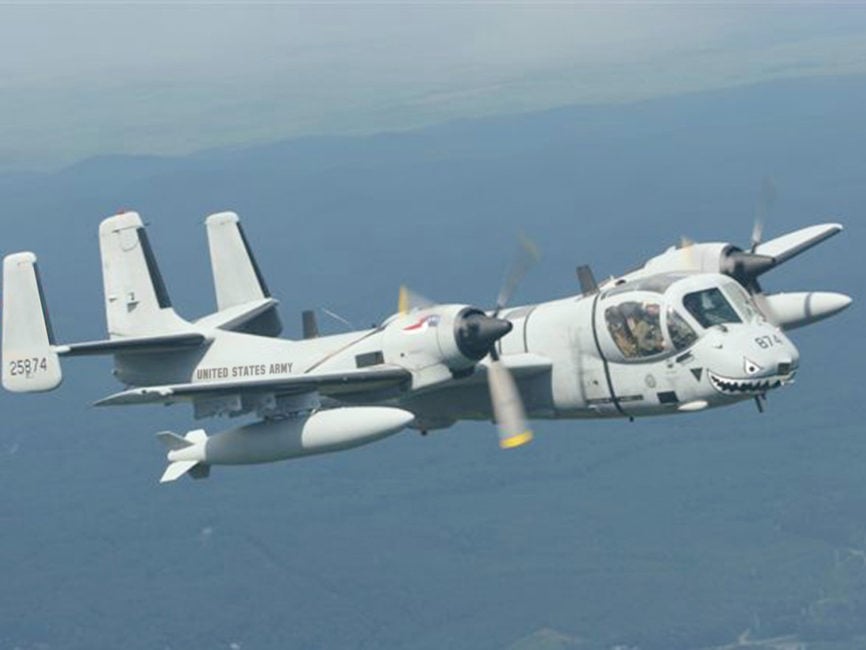 OV-1 Mohawk was the very first turboprop plane to fly in the American airspace. It had bullet-proof windows and an aluminum-alloy floor, which secured it against firearms. Its high-performance engines plus a large finned tail makes it ideal for navigating the space. It was also fitted with an advanced side-looking radar (SLAR) to record and send information to the inside. The aircraft retired in 1996, but it's still available for sale at $1 million.
Hawker Siddeley Harrier GR.3
Current Price: $500,000
Harrier GR.3 was built in the 1960s by Hawker Siddeley, a RAF aeronautical engineer for which it is named after. After a repeated trial of the V/STOL concept—Vertical/Short Take-Off And Landing, this model became the first to succeed. Therefore, too long runways were no longer necessary. In the 1970s, RAF purchased three models for the marine corps; GR.1, GR.3, and AV-8A.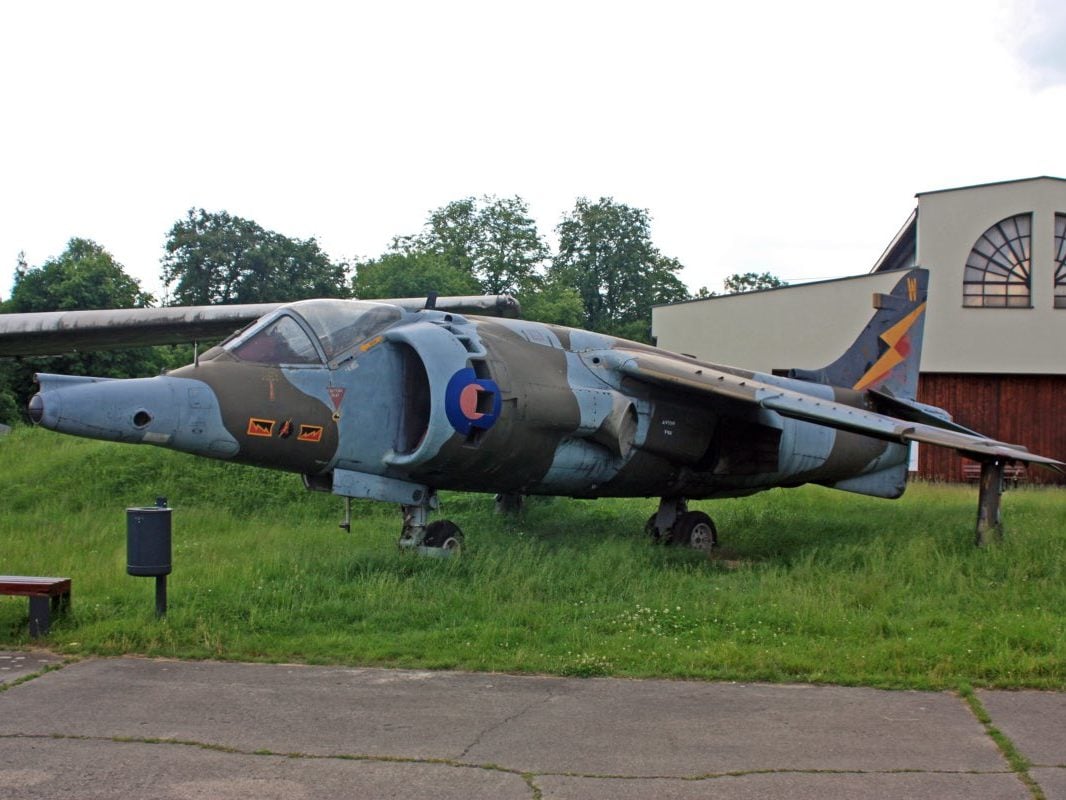 Harrier GR.3 used the great Rolls Royce Pegasus 103 turbofan and has a single-engine and single-seat. It played a critical role during the Falklands War of 1982. The military aircraft for sale remained in operation until 2011.
Sukhoi Su-27
Current price: $5 million
It's been about a decade now since Sukhoi Su-27 retired from military operations. The main reason why Russians came up with this army aircraft was to challenge F-14s and F-15s—the fourth Gen planes. Its large size, exceptional maneuverability, super speeds of up to Mach 1.8, plus twin engines make it quite ideal for personal use.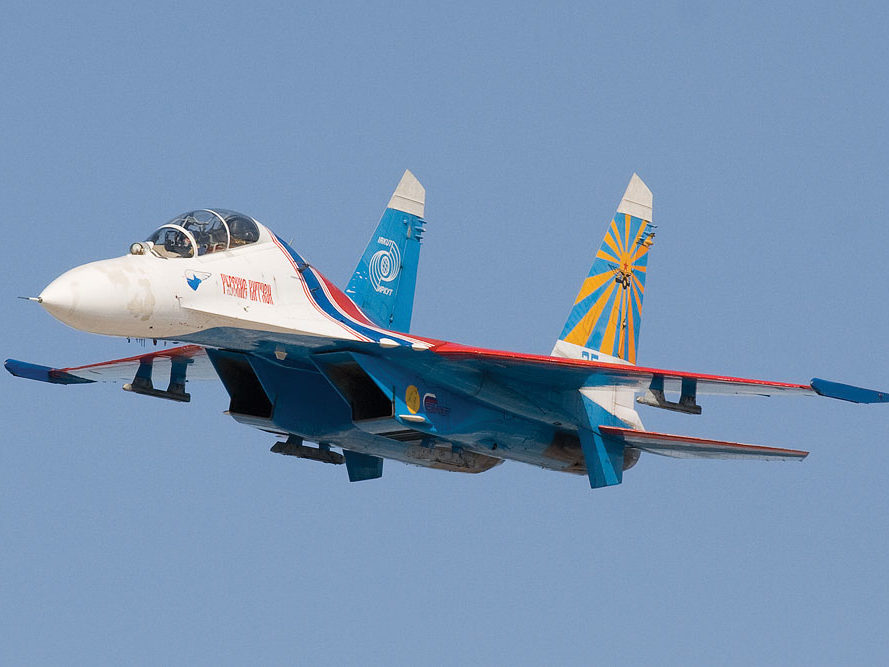 The Engineers deployed radar protection technology and made it a bit longer than its competitors. The plane carries fuel internally, which makes it relatively light and fast. With $5 million, you are ready to fly this splendid jet home!
Migoyan-Gurevich MiG-29
Current price: $5 million
Engineers from the Soviet Union also developed this military aircraft in the 1970s to challenge the American F-16 plane. Therefore, it had improved features such as large size (57 feet long and 37 feet wingspan, could fly with a speed of up to Mach 2.25, using its twin turbofan engines. It had diverse applications, ranging from precision targeting to air to surface and air to air roles.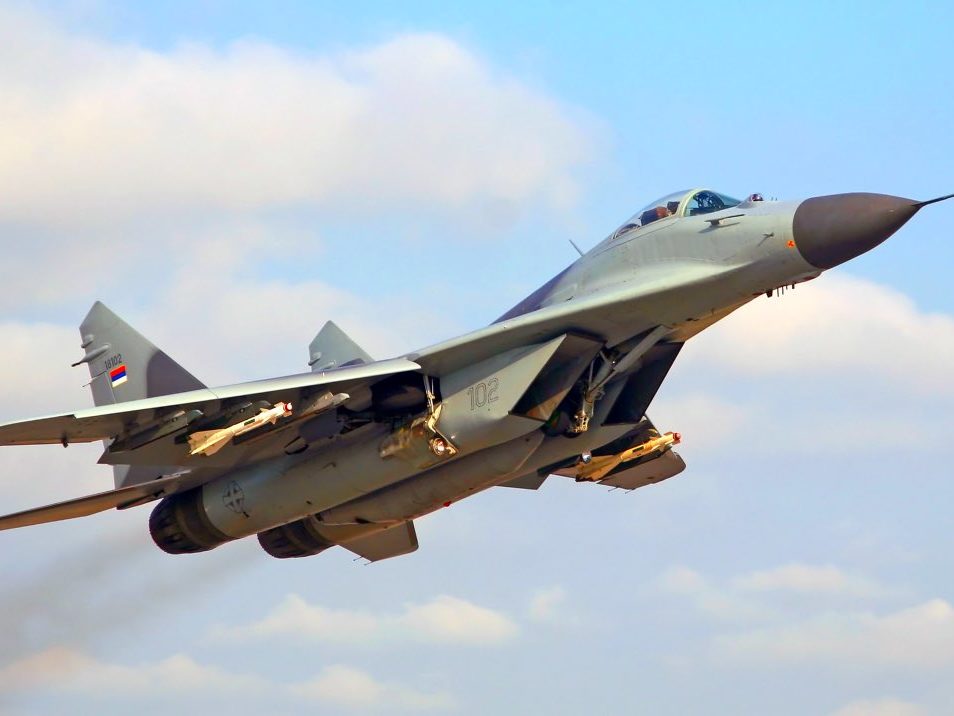 However, when the Soviet Union dissolved, the company had to export most of them. Therefore, this military aircraft for sale is still available up to date, at about $5 million.
Grumman F9F Panther
Current Price: Unknown
The F9F Panther was Grumman's first jet fighter, which played a critical role during the Korean War—helping marine/Navy corps execute attacks. It was mainly a day fighter that would carry tons of weapons.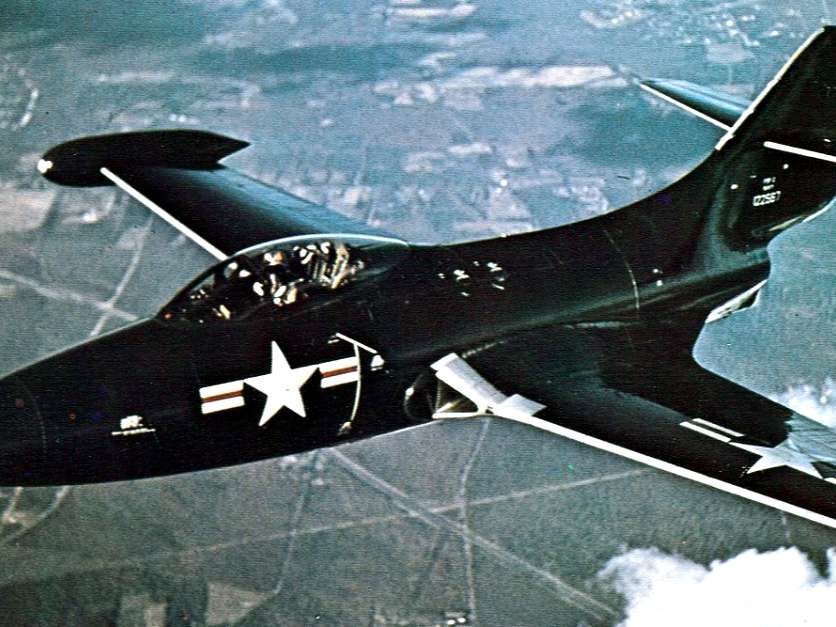 The F9F Panther was the first aircraft to kill in the "air to air" fight of the Korean war and to be used by the Blue Angels flight team. Since the 1950s, F9F Panthers have been owned by individuals.
Douglas DC-3
Current Price: $250,000
DC-3 came as a great solution to transport challenges. It could carry loads of up to 6000 pounds or 21 to 32 passengers for over 1,500 miles. Even though their development ended long ago in 1942, we still have many others around.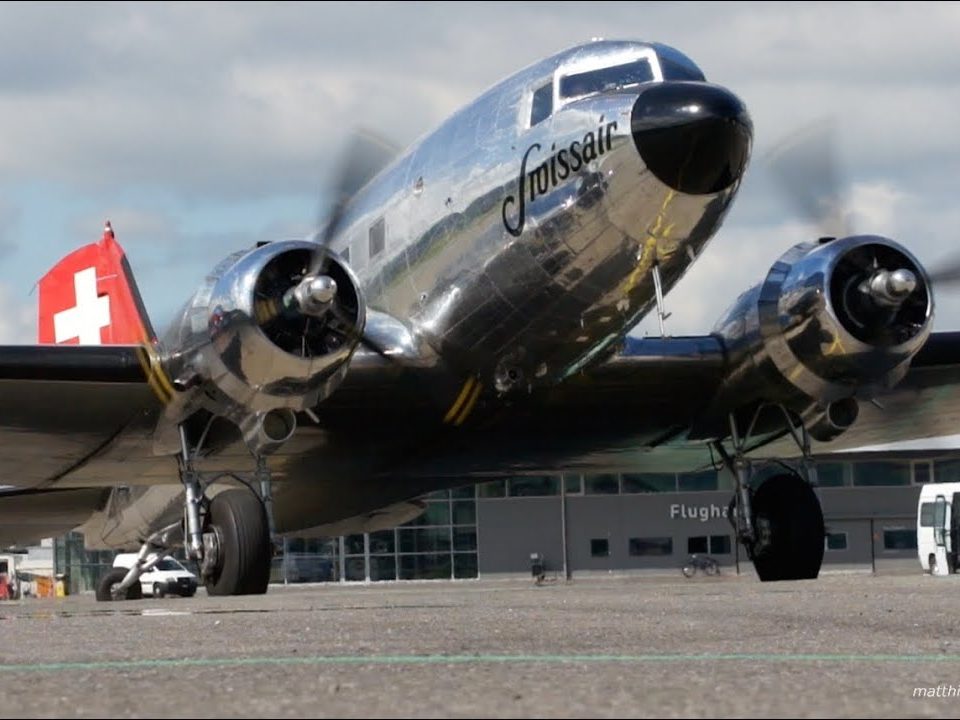 DC-3 was a simplification of version C-41 and could be used for military and VIP transport purposes, e.g., for the secretary.
Folland Gnat
Current Price: $200,000
Also known as the "Pocket Fighter", this small British plane had exceptional performance. It could fly at 10,000 FPM and roll at 360+ degrees per second—very maneuverable and agile. The British army could use them to offer advanced training, while in other areas like India and Finland, it was for fighting.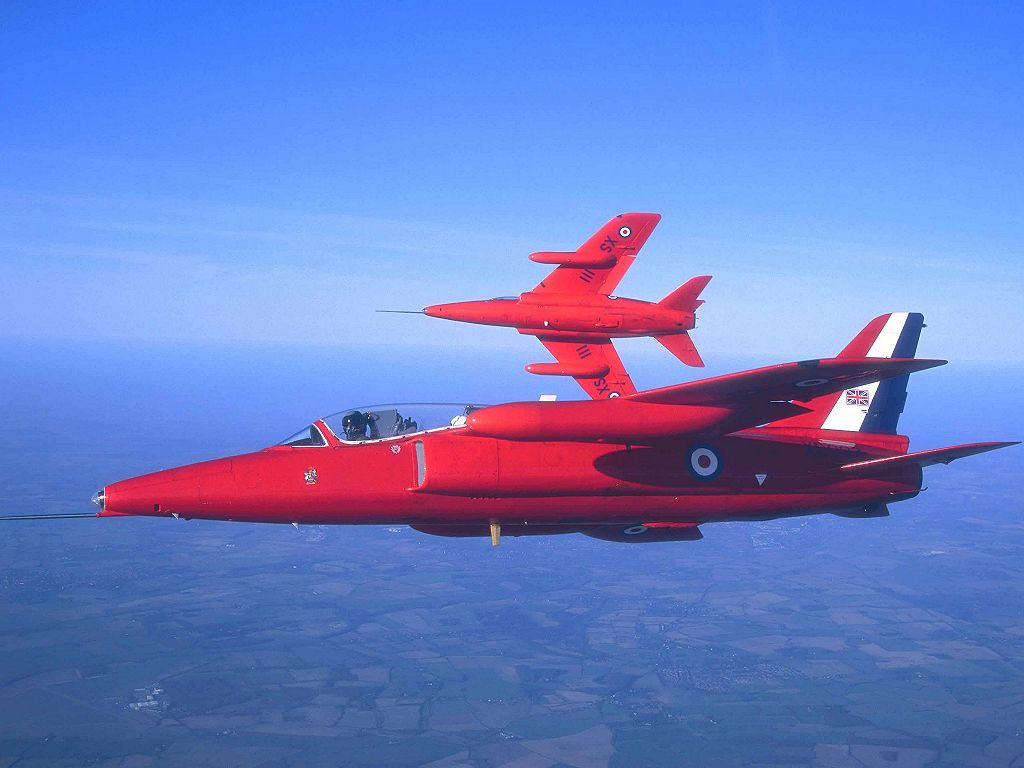 Since the retirement a while back, the warbirds now have a price tag of about $200,000.
Saab 35 Draken
Current Price: Unknown
35 Draken is a Swedish-made powerful aircraft that became the first supersonic fighter to fly in the Western-Europe space. It was designed with a delta shape to support both high and low-speed operations. Saab ensured it's in line with the Swedish Defense Materiel Administration guidelines by supporting tail-down landings. In Sweden, the plane retired after being in use for about 40 years.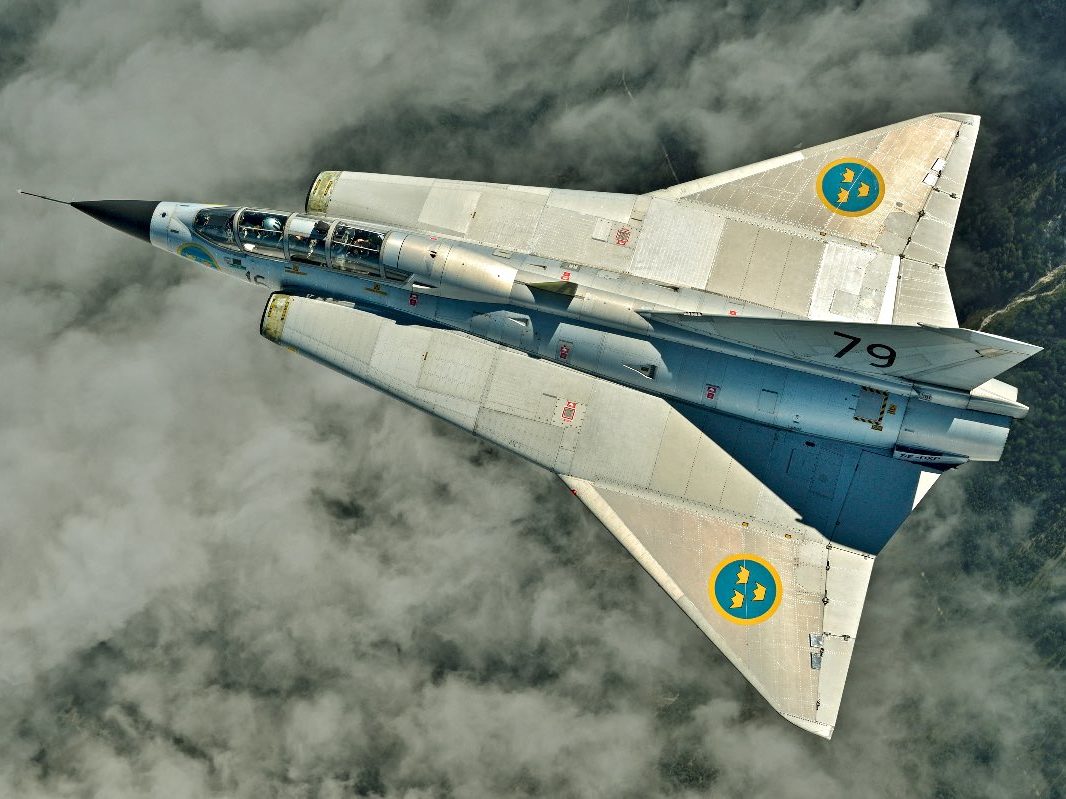 However, it's still available in Australia and the US. Therefore, you can still purchase these military aircraft for sale.
Panavia Tornado
Current price: $3 million
The jet fighter was a product of three countries in the 1970s—the UK, Italy, and West Germany, to serve different combat functions. They produced three versions—the Electronic Warfare/Reconnaissance (ECR), Interdictor/Strike (IDS), and the Air Defense (ADV). Its speeds range between 900 MPH and Mach 2.2.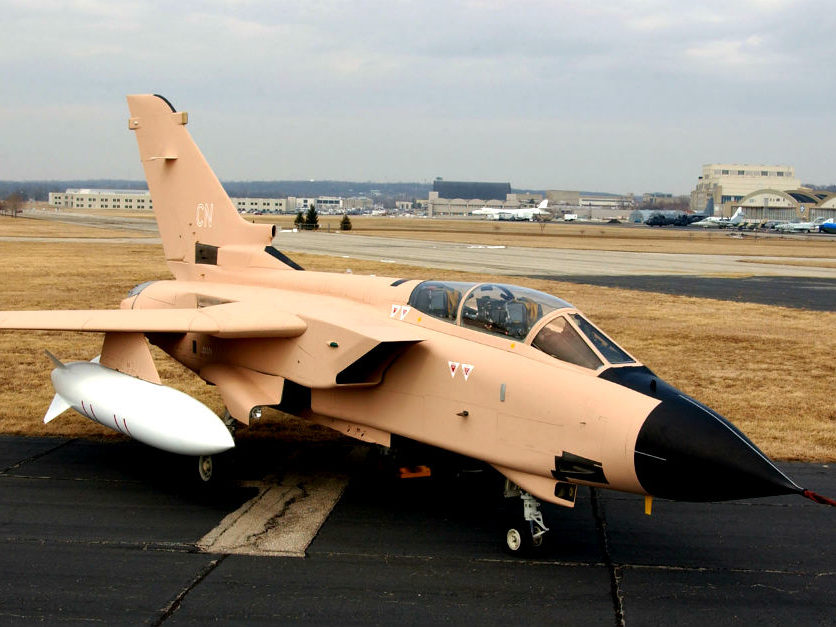 It's touted to improve maneuverability and a quiet cockpit that makes it ideal for private use. Note that it's not common in the market; you have to prepare to buy when it appears.
Dassault Alpha Jet
Current price: $1 million
This jet was built through a collaboration between Germany and France. Germany wanted to use the plane for attacking enemies, while France wanted it for training militants. When it was complete, Germany named it Alpha Jet A, while France called it Alpha Jet E. There were some mixed reactions about the French model—some were happy about its performance, while others claimed it's challenging to handle. And that interrupted the transition to fly fighters.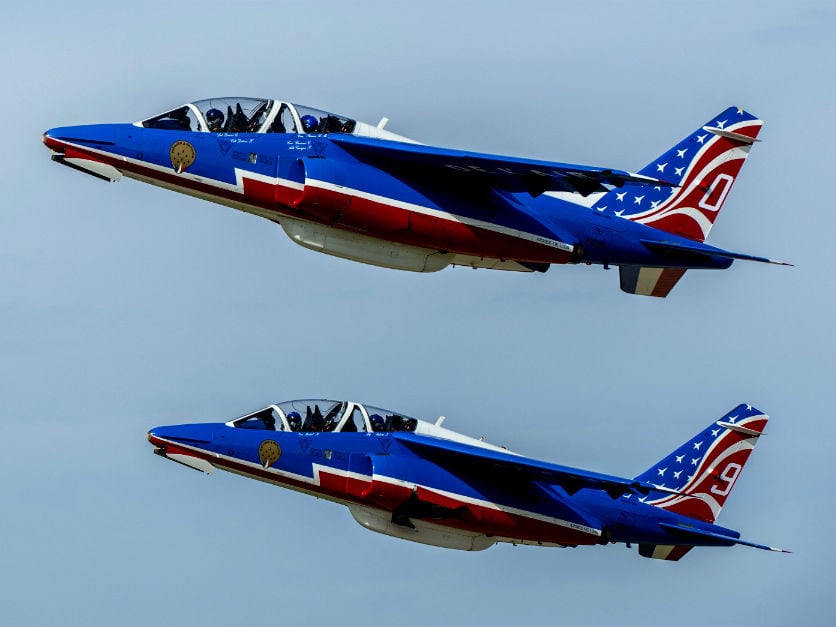 Since the 1990s, Germans started selling them out. For instance, Flying Bulls bought four. They are currently available to the public at $1 million.
Vought F4U Corsair
Current price: $4.1 million
The F4U Corsair came out in 1942 during the US Navy fight against the Japanese, who were using their Japanese Zero aircraft. It's popular for turning the course of events during World War ll at the Pacific theatre. Chance, Vought, and Goodyear designed different versions of this plane individually.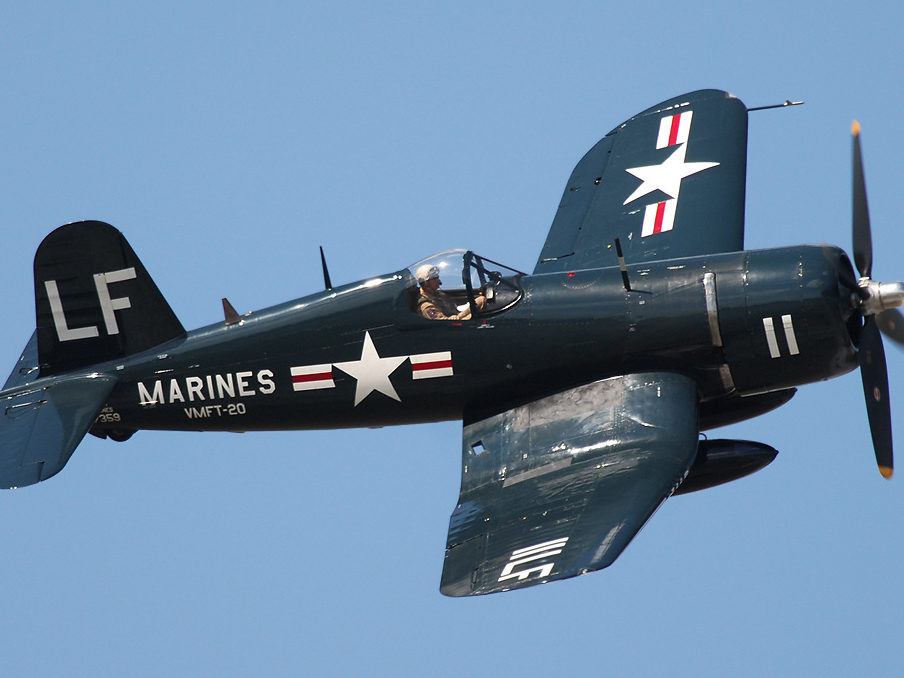 The companies produced over 12,000 Vought F4U Corsair planes. However, only about 50 are now operational in the US. The most recent model, FG-1D Corsair, costs about $4.1 million.
Hawker Sea Fury
Current Price: $750,000
Hawker Sea Fury is the only propeller-driven aircraft that has ever been used in the history of the US Navy, during the Korean War. Even though Engineers hoped it would help in WW2, it got launched in 1947. Later on, in 1961, it was popular in the "Bay of Pigs invasion".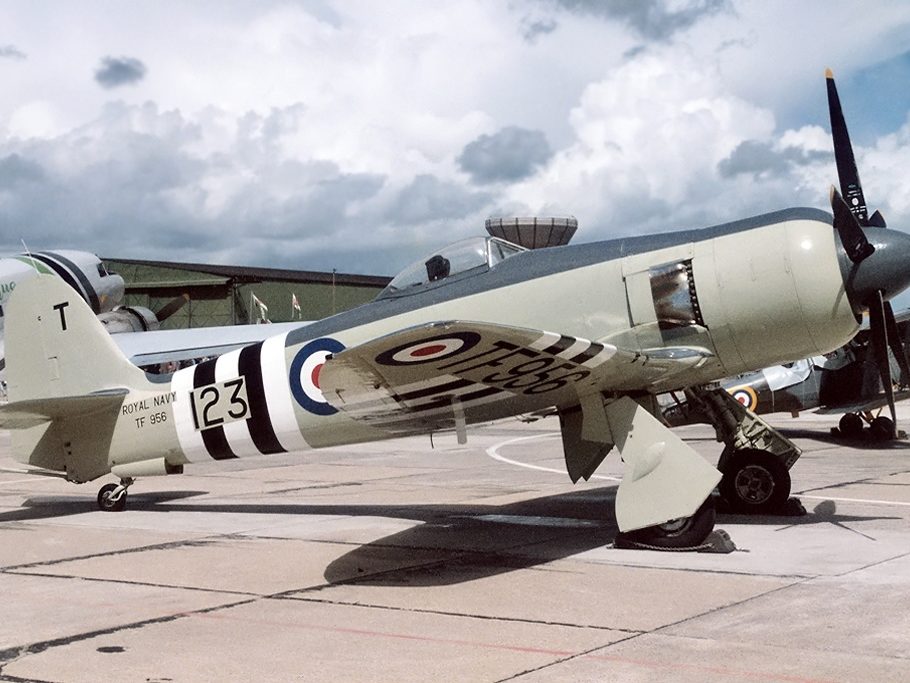 Together with the Burmese Air Force, the military aircrafts retired in 1968. They were available in other countries like the UK, Canada, Pakistan, and Australia acquired some. Its latest version, "Fastest Sea Fury Ever", is currently going for $750,000.
Hispano M4L Buchon
Current Price: Unknown
The idea of Hispano M4L Buchon was born from the G-variant design concept of the Messerschmitt's legendary Bf-109 fighter—in 1952. It's thought to be the best aircraft from the Bf-109 family during WW2 and was a very dependable fighter aircraft for the Spanish Air Force. It was later used to shoot Hollywood movies, specifically "The Battle of Britain", after retirement.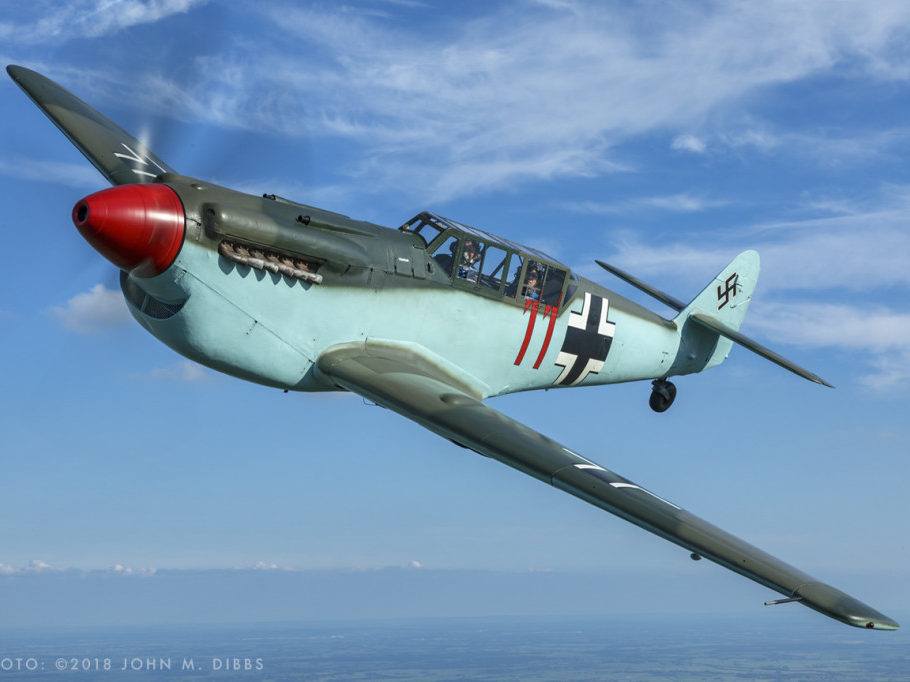 However, a "bad" deal between Spain and Germany left most of them destroyed. Therefore, it only operated until 1965. Currently, there is only one Buchon remaining, whose price is unknown.
Messerschmidt ME-262
Current Price: $600,000
The military airplane began operating in 1941, offered services throughout WW2, and retired in 1945 when the war ended. It went by other names—Sturmvogel(fighter-bomber) and Me-262 Schwalbe (fighter). Being among the first planes with Jet Engines, it was a powerful warbird and a great threat to enemies.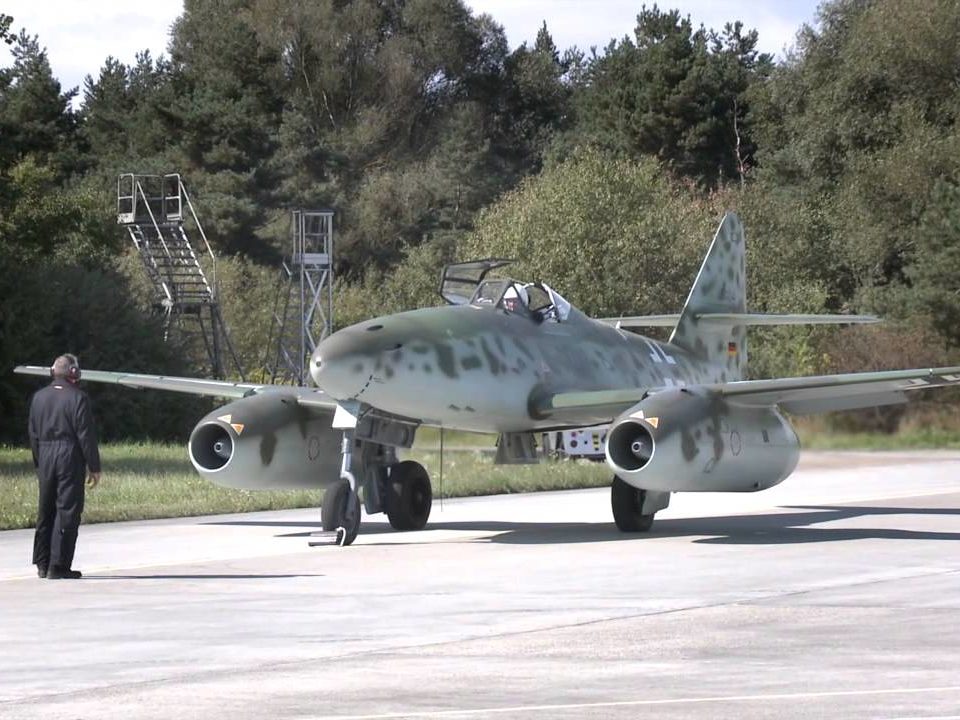 After retirement, they were used for testing purposes in the USAF. It also became a model for the North American F-86 Sabre aircraft. But currently, very few are in the market for sale—at around $600,000.
P-38 Lightning
Current Price: $650,000
The F-35 Lightning II plane is common knowledge for most aviation lovers, but not very many actually know much about Lightning I. During WW2, this jet served as a fighting jet, mainly for long-range escort, interception, photo-reconnaissance, radar and visual pathfinding, night fighting, level bombing, and dive-bombing.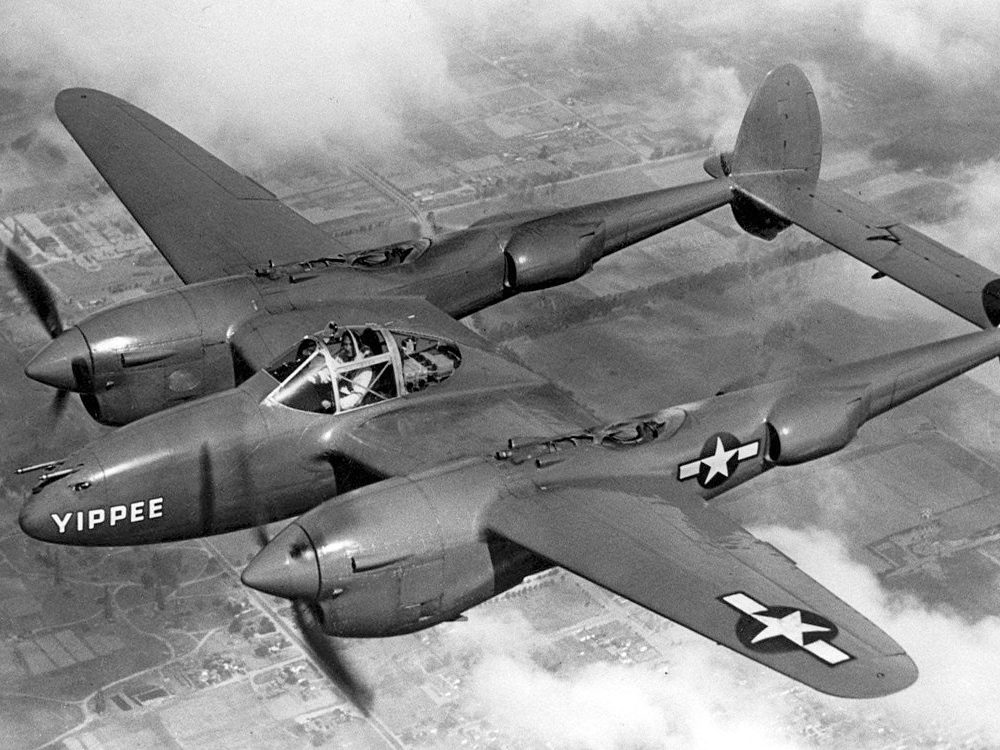 It was quite common in countries like the US, UK, China, Portugal, Australia, and France. As a civilian, the least you can purchase a P-38 Lightning is $650,000.
North American T-6 Texan
Current Price: $200,000
This aircraft model was mainly for training purposes during and after WW2. The two-seater airplane was called SNJ in the US Navy, while the British RAF referred it to as Harvard. Throughout its lifespan of 25 years, this military aircraft trained over tens or hundreds of thousands of pilots across 34 countries worldwide.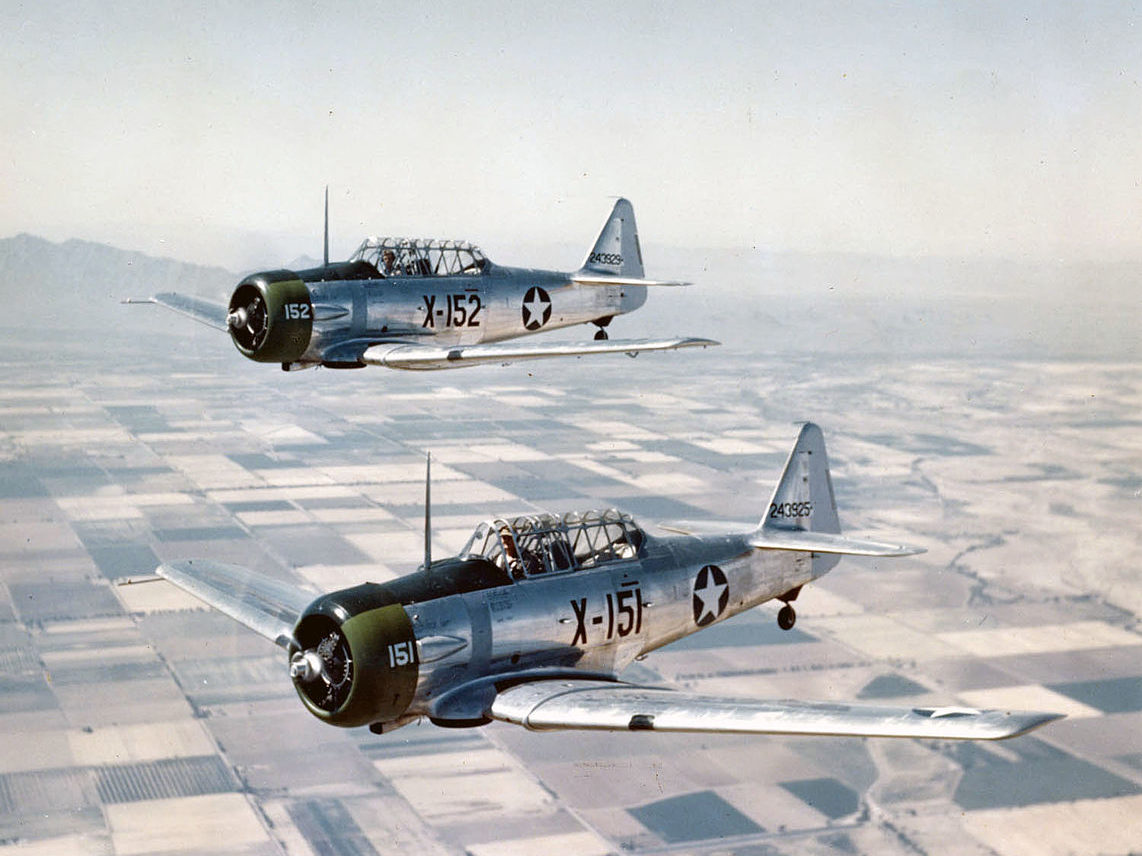 It made history by getting an honors award during the Korean war. Today, they are available to the public at only $200,000
Curtiss C-46 Commando
Current Price: $250,000
Curtiss C-46 Commando operated mainly during the mid-forties, primarily serving as a transport or carrier for military cargo. This model was among the very first military planes to integrate pressurized cabins. For the most part, it was used as a paratroop drop plane, a role that made most of them disappear towards the end of WW2.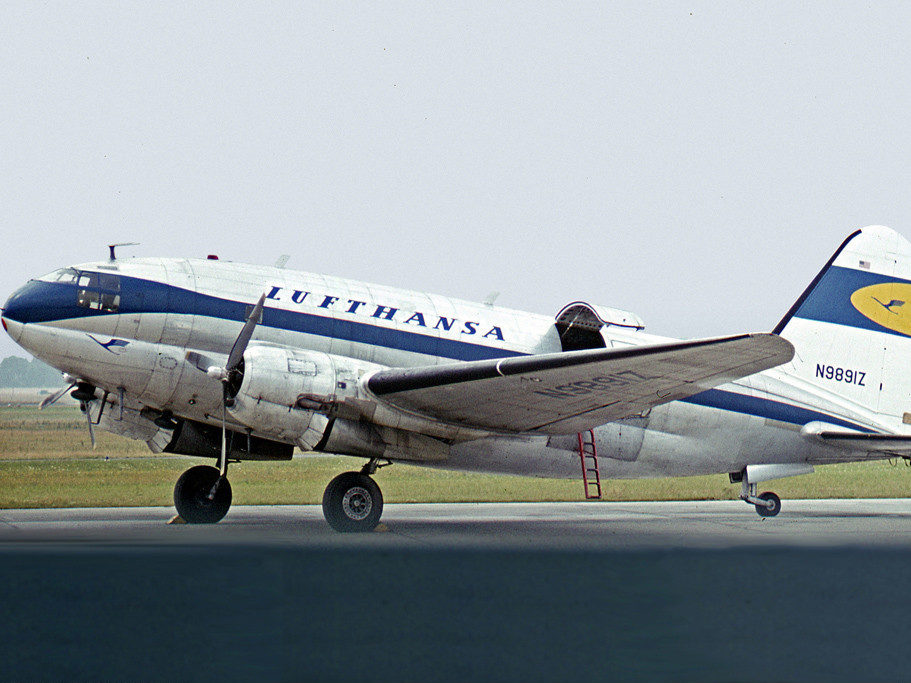 However, most armed forces found many issues with the plane, which made them stop using it. But you can still purchase one for yourself, at $250,000.
Grumman G-21 Goose
Current Price: Unknown
During its inception in 1937, no other plane had ever implemented a twin-engine, commercial airliner, or a single wing. Therefore, it brought a whole package of new features. Its unique design also enabled it to last for several decades in the military space. Due to its ability to operate both in water and on land, it diversified its applications.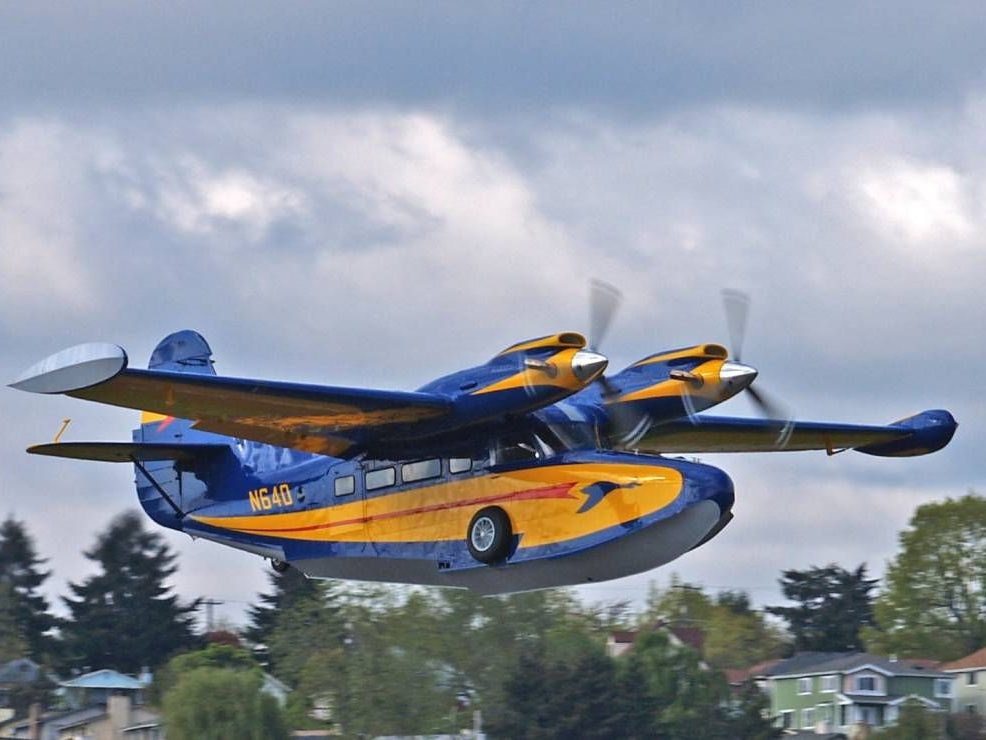 Even though the main target was on New York Businessmen, it was later adopted and used as a utility plane, military aircraft, or an airliner.
North American B-25 Mitchell
Current price: $1.4 million
This plane earned the name from Brigadier General William Mitchell, an aeronautical engineer, and played a couple of roles. It served as a high and low-level bomber, fighter, submarine patrol, and photo-reconnaissance aircraft. The company developed over 10,000 aircraft between 1939 and 1945, with the first taking off in 1940.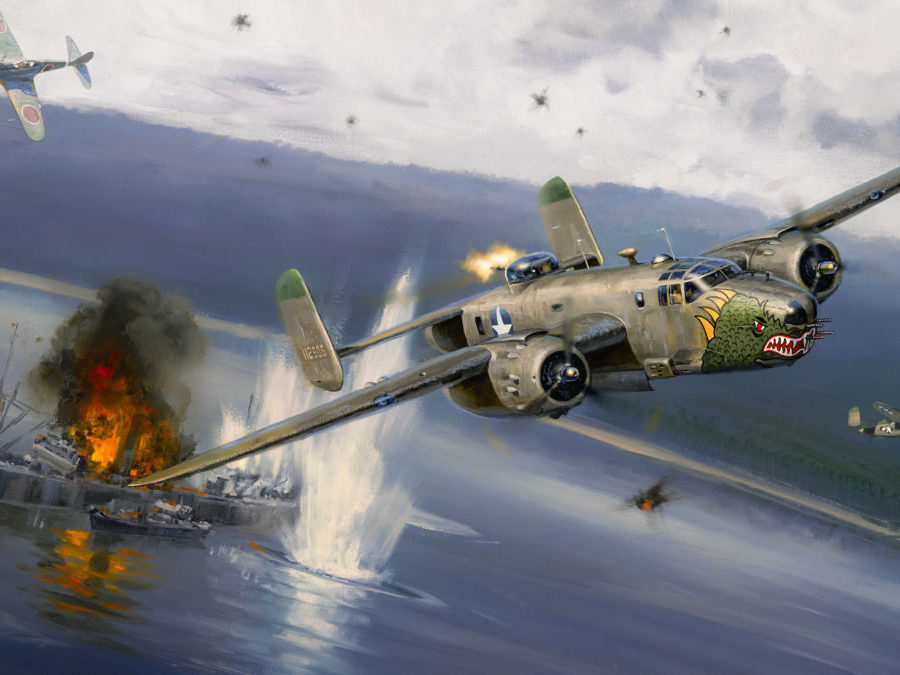 The first five jets were presented to the US army in 1941, and then the rest followed. Currently, Panchito, the most recent model, is selling at $1.4 million.
Canadair CF-5 Freedom Fighter
Current price: Unknown
This aircraft first appeared in the 1960s with great combat technology features. However, it had an ultra-low radar cross-section that limited the ability to spot at long range. Like the nimble dog-fighter, Engineers also built CF-5 Freedom Fighter from scratch.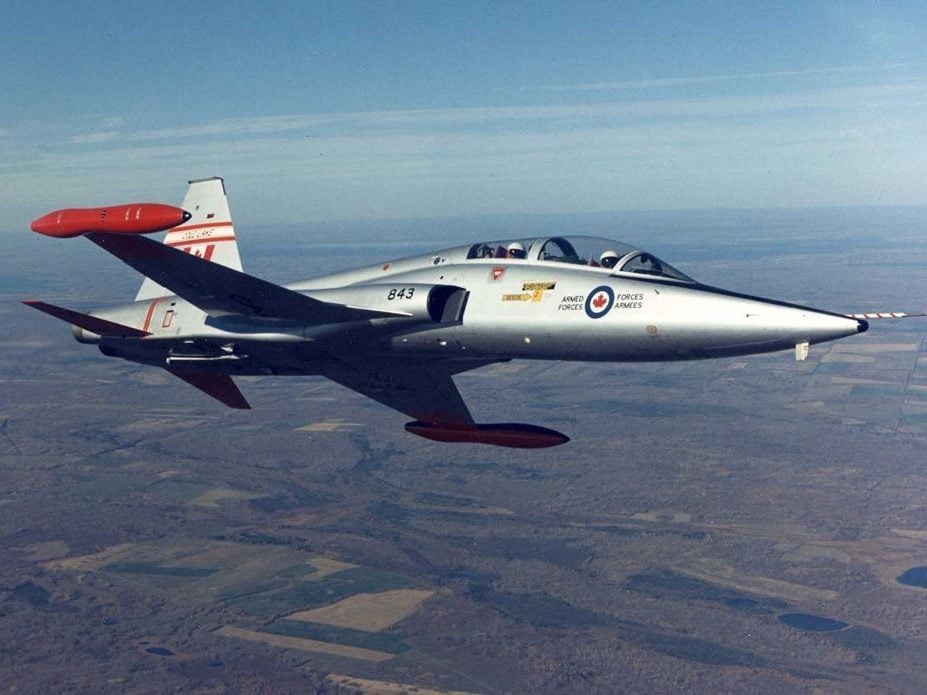 Despite using hi-tech avionics and other components of high-performance jets, this plane is affordable. However, the prices aren't in the public domain because their recent sale was private.
Mitsubishi A6M "Zero" Resin
Current price: Unknown
A6M "Zero" Resin was developed through a collaboration of Mitsubishi and Nakajima companies. They created the initial blueprint in 1937 and sent it to the Japanese Navy to phase out the Mitsubishi A5M carrier fighter.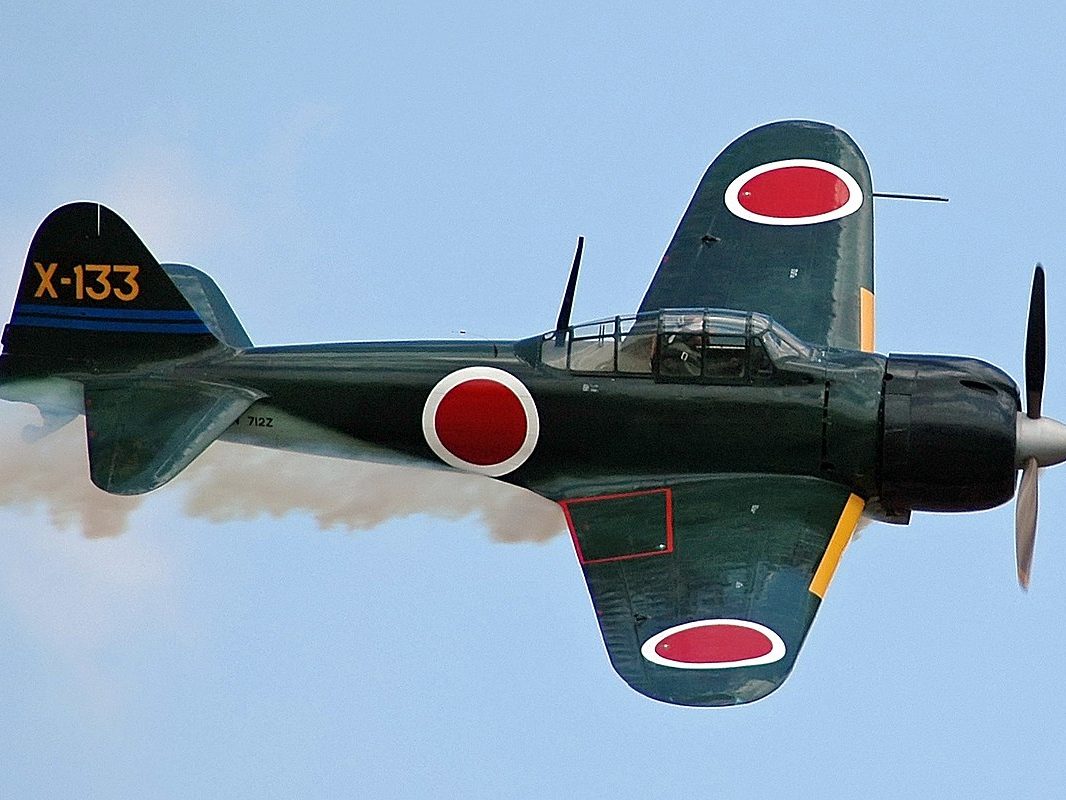 During WW2, this was the typical aircraft, and the companies produced over 10,000 planes during this period. The price remains unknown.
Short Tucano Trainer
Current price: $1.3 million
The Short Tucano Trainer is perhaps the "youngest" we have seen so far because it took its first flight in 1988, after prototype approval in 1986. The Short Brothers—Northern Ireland developed this model and was mainly used for basic military training. This RAF product used the Brazilian Embraer EMB-312 Tucano license and became an aircraft exporter to countries like Kuwait and Kenya.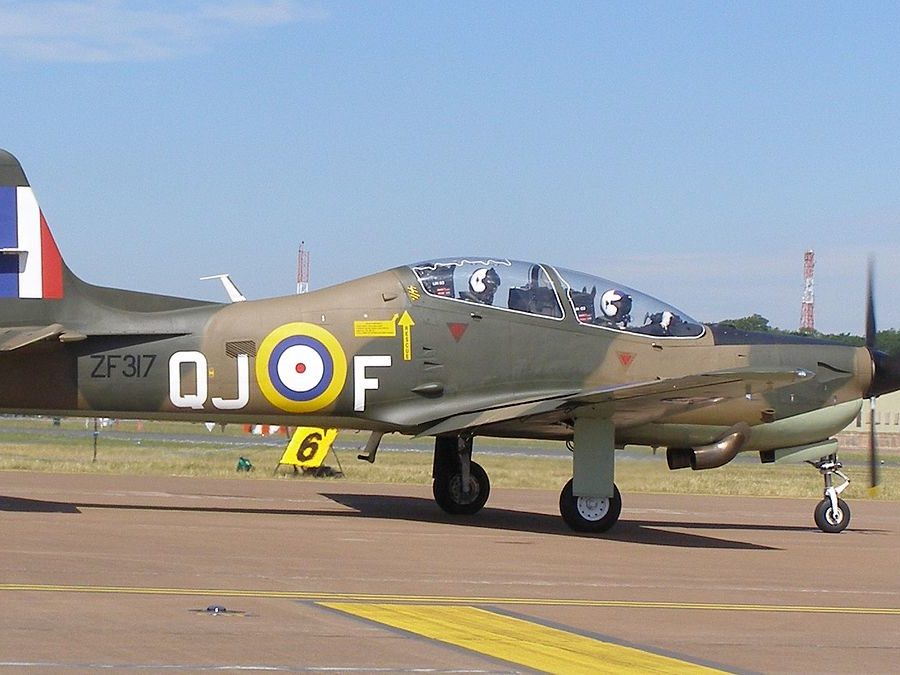 It helps train both RAF and RN students, where the pilots-to-be spend about 130 hours here before advancing to Hawk T2. As of now, Tucano is selling at $1.3 million.