Mae Capone: The Woman and Partner of Infamous Gangster Al Capone
Mary Josephine Capone, a woman full of mystery, married the most infamous mobster of the 20th century and still managed to stay out of the headlines for most of her life. Many of her details are still unknown to historians, as she was an incredibly private woman.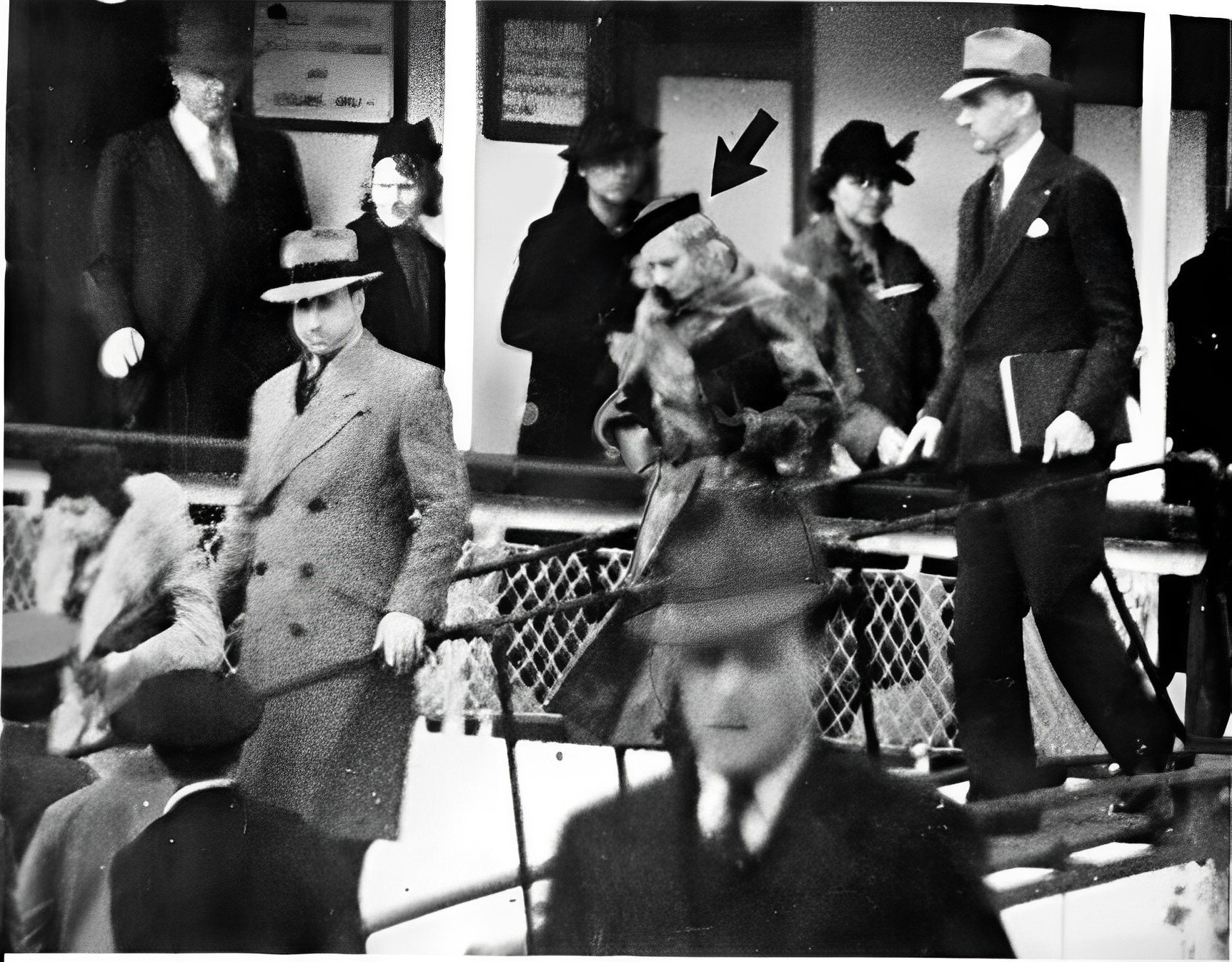 Read on to discover the life of the woman behind Scarface's home life.   
Who Was Mae Capone?
Before getting married to one of the world's most recognizable mobsters in history, Mary was a quiet, smart Irish-American catholic girl with a bright future ahead of her. Born in 1897 to Irish immigrants in New York, Mary Coughlin was the second of six children.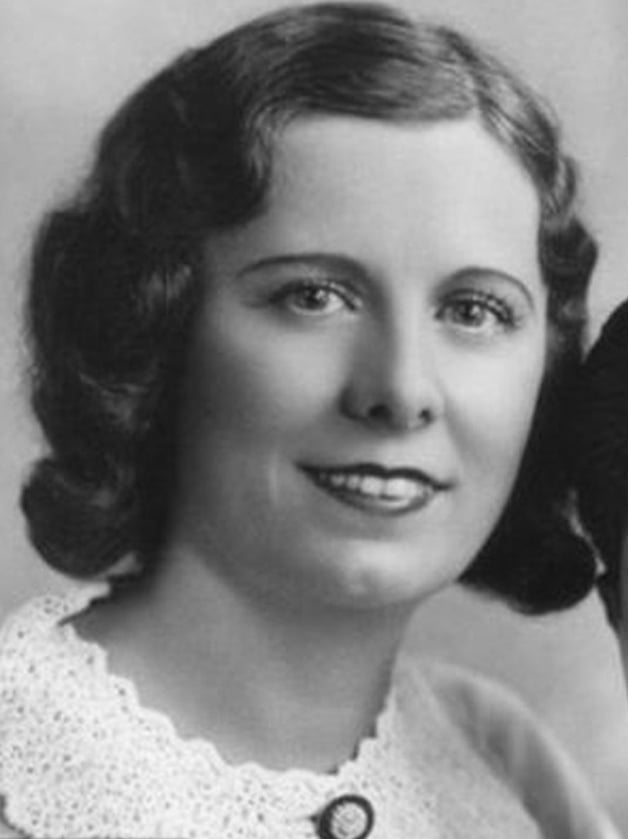 She attended school until her father died when she was only 16. She had several jobs to help sustain her family, including sales clerk and factory worker. She was a fashionable and extroverted young lady who loved dancing and partying.
Mae's Early Days
The green-eyed blonde was raised in a nice middle-class, three-story house in Brooklyn, near the booming Italian neighborhood. Even though there was constant rivalry between the Italians and the Irish, that didn't impede them from seeing each other, especially when attending church service on Sundays.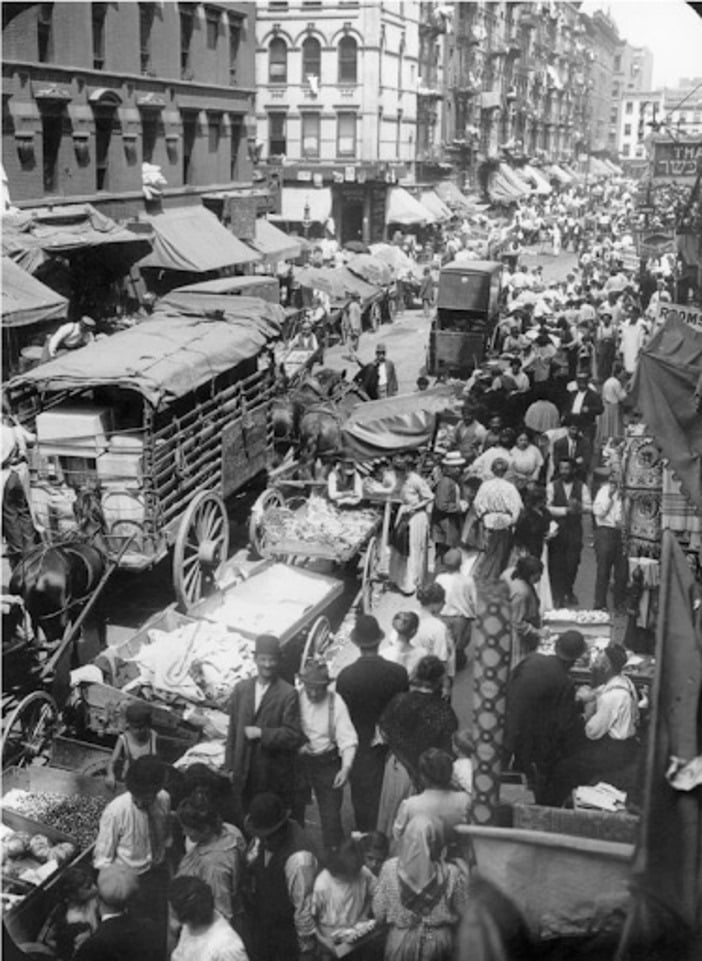 She was a devoted catholic and remained so her entire life. Finally, Mae got a job at a box factory near her house, and there, she met a bright young man named Alphonse, who, a few years later, would court her.
Marriage to Al
It is unclear how exactly Al and Mae's courtship took place; some sources say it was arranged by Al's mother, who had met Mae at church. While others claim it was at a party in Carroll Gardens. But regardless of their beginnings, their marriage was a success from the start.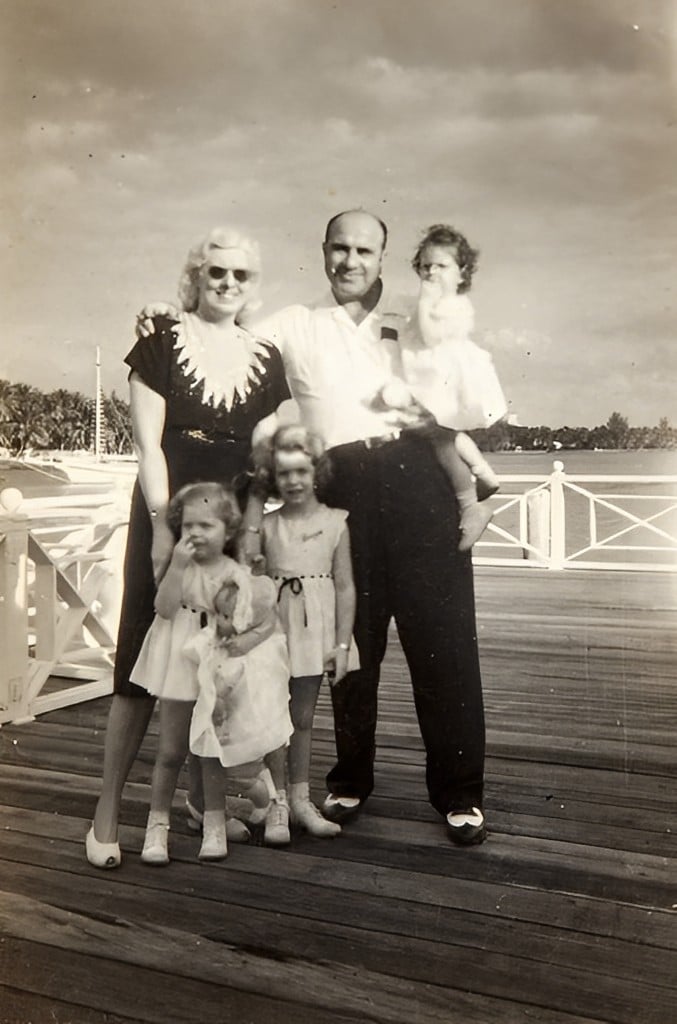 They were both liked by each other's families regardless of their ethnicity. So they married on December 30th, 1918, at the St. Mary Star of the Sea Church in their native Brooklyn. 
Welcoming Sonny 
Their son Albert Francis "Sonny" Capone was born three weeks before their wedding. According to historical accounts, Sonny's birth didn't cause any controversy or conflict in the family, which is odd given the times. They were a young, happy family.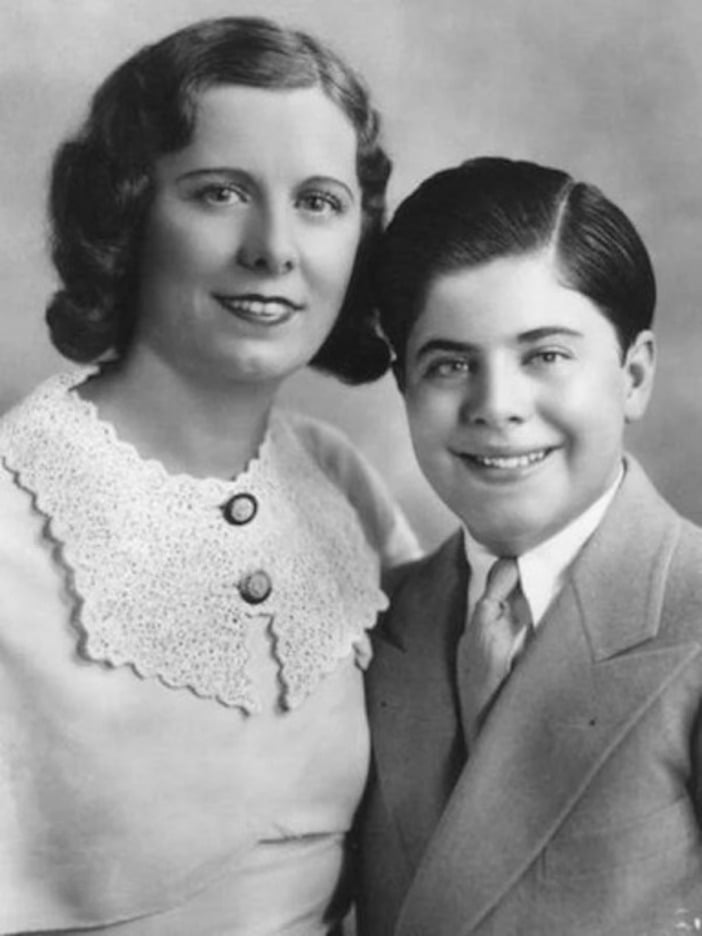 Their biggest worry was that Sonny was born with severe hearing problems, probably due to Al's underlying illness, syphilis. Because of this condition, passed to both Capone's son and wife, Mae struggled to conceive and couldn't have any more children.
A Silent Disease
Al Capone was no angel, and even before becoming the mafia boss he became known for, he was already up to no good. When he worked as a bouncer for a club, he was known to sleep around with many ladies, and this never stopped.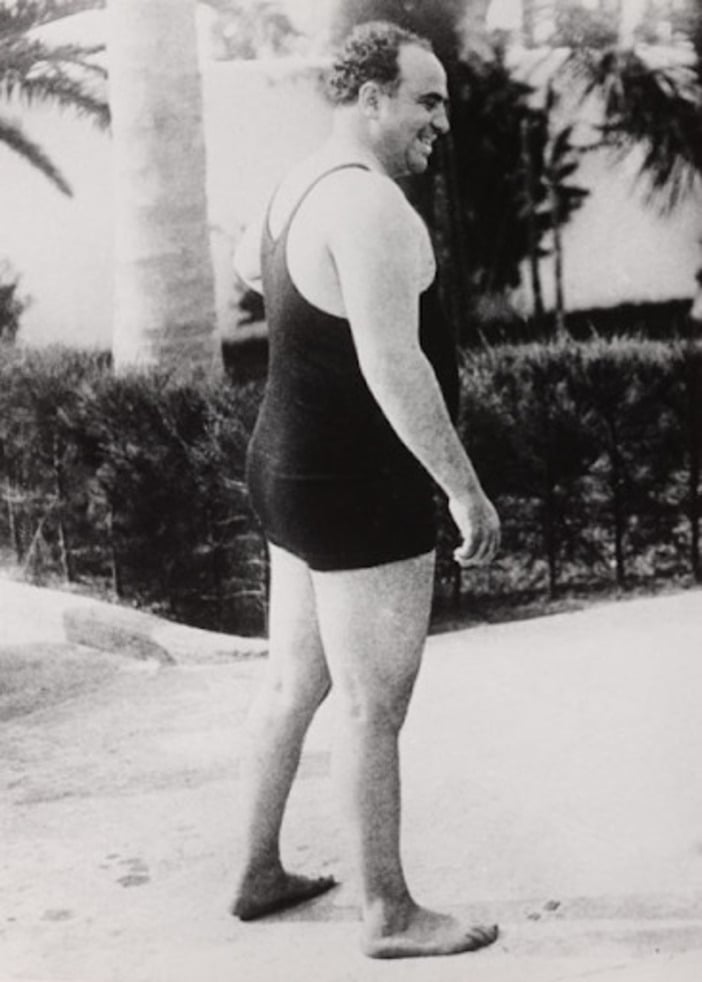 His philandering is likely the cause of his contracting syphilis, which he then passed on to his wife, resulting in congenital syphilis in his son. The development of this disease would affect him severely in his later years.
Al's Funny Business
After Al's father died, the young family moved to Chicago. His close friend, the gangster Johnny Torrio, made him an offer he couldn't refuse. This is where Al started his profitable and unlawful businesses. His knack for salesmanship and violence were very useful for the young criminal.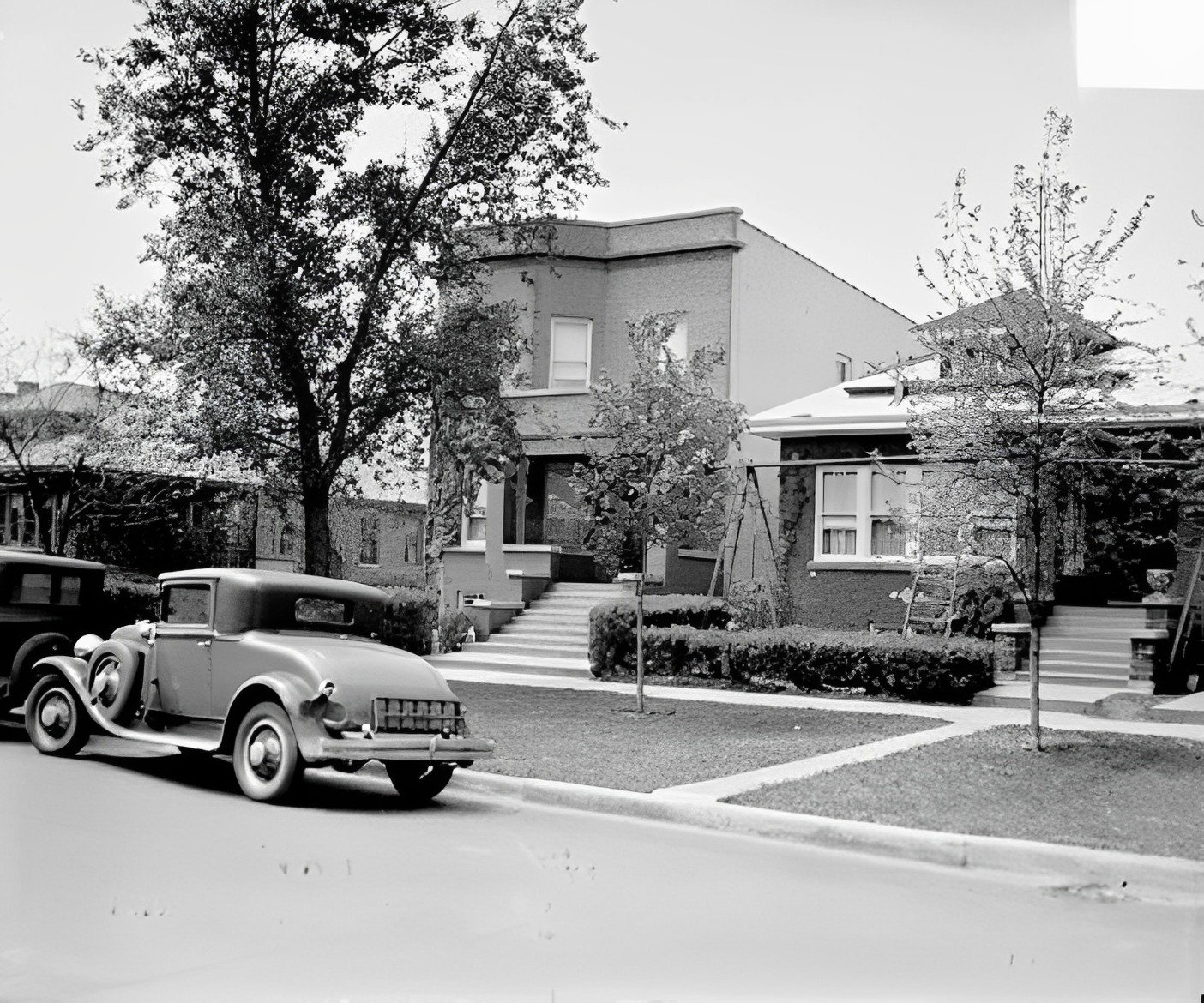 Capone quickly climbed to become Torrio's partner and took over the alcohol business, which due to prohibition, was illegal. Mae was aware of her husband's trade but kept a discrete distance while being a model housewife and mother. 
The Rise Of An Empire
When the North Side Gang attacked Torrio, their gangster rival, he decided to retire from mob life and left his empire in the hands of Al. Now, with Capone as the boss of the Chicago Outfit, he would expand his bootleg alcohol business while being protected by politicians and law enforcement.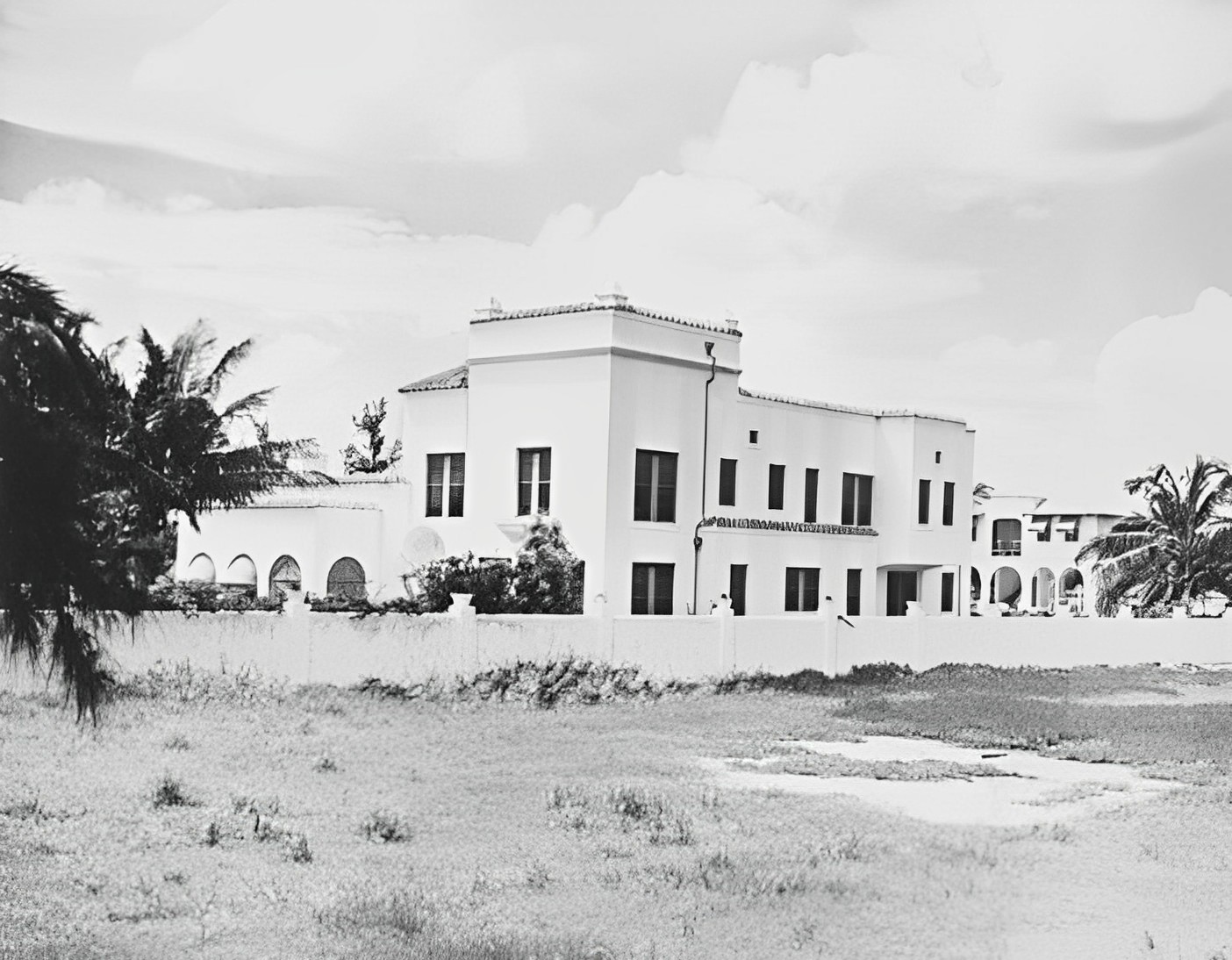 For Mae, this meant a life of luxury where she got everything she wanted. She had jewels, art, and a fashionable wardrobe but stayed away from the spotlight and only came out in private settings with close friends. 
A Devoted Wife
The Capone household wasn't conventional in the slightest, but Mae tried her best to make it so. However, even if this meant putting up with her husband's illegal business and constant cheating, she wasn't happy about his sleeping around.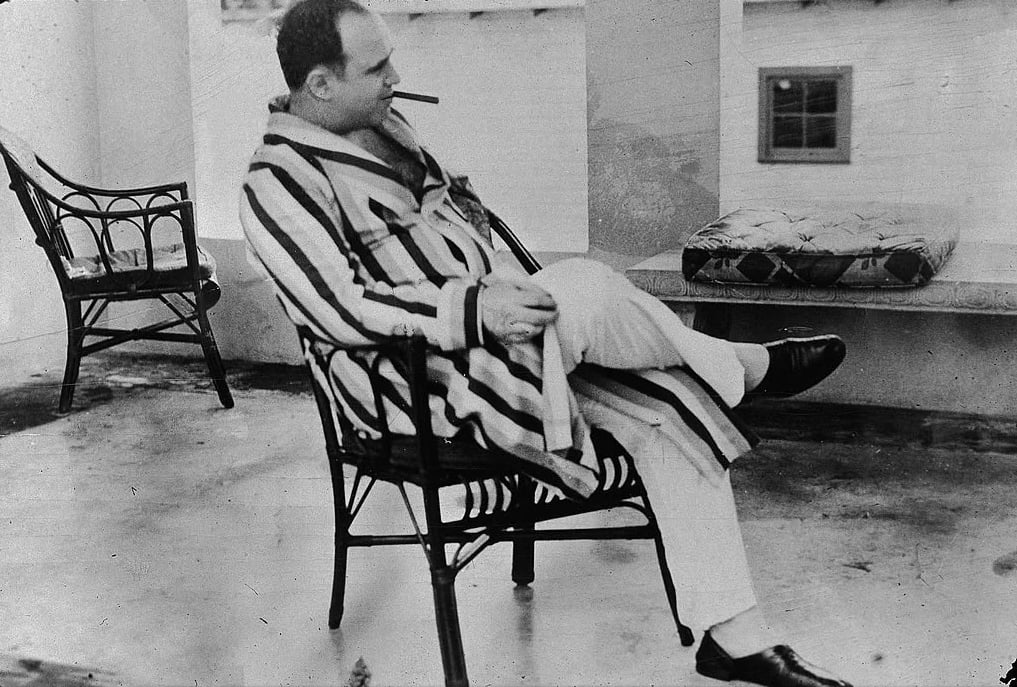 It is a known fact that Al would ask his girlfriends to dye their hair blond and get fashionable makeovers. Mae followed suit, dyed her hair, and styled it the same way as Al's mistress. Naturally, this caused a lot of embarrassment to the mafia boss.
A Striking Image
While the newspapers claimed "Public Enemy #1" was a menace to society, some people benefitted from his schemes since he became a sort of Robin Hoodesque figure among the working class, opening soup kitchens for the unemployed and donating money to charitable causes.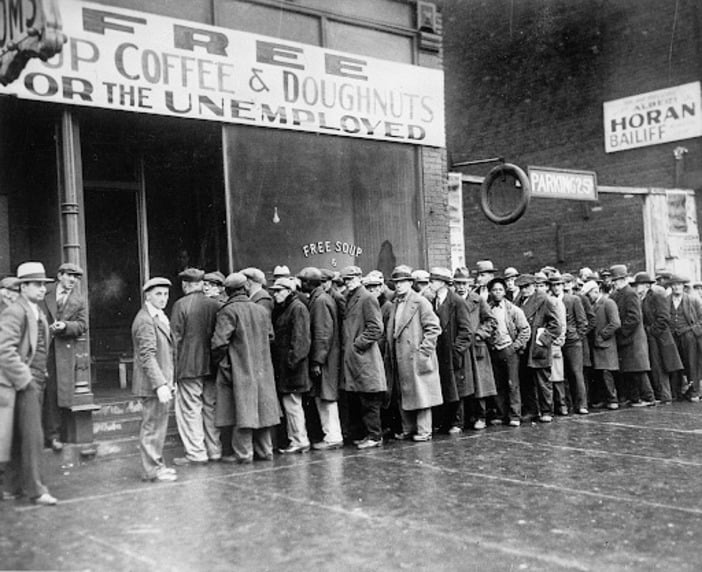 Some of his charity was directly Mae's doing, especially that to the church. He donated hundreds of dollars to their local church in Chicago, attended every Sunday, and he even donated Italian stained glass for their windows.
A Case OF Tax Evasion
When Al was on trial and eventually sent to prison for tax evasion, it was difficult for the family. Their exceedingly private life was suddenly exposed, the press constantly trying to get a glimpse of the luxurious life Capone's business allowed the family to have.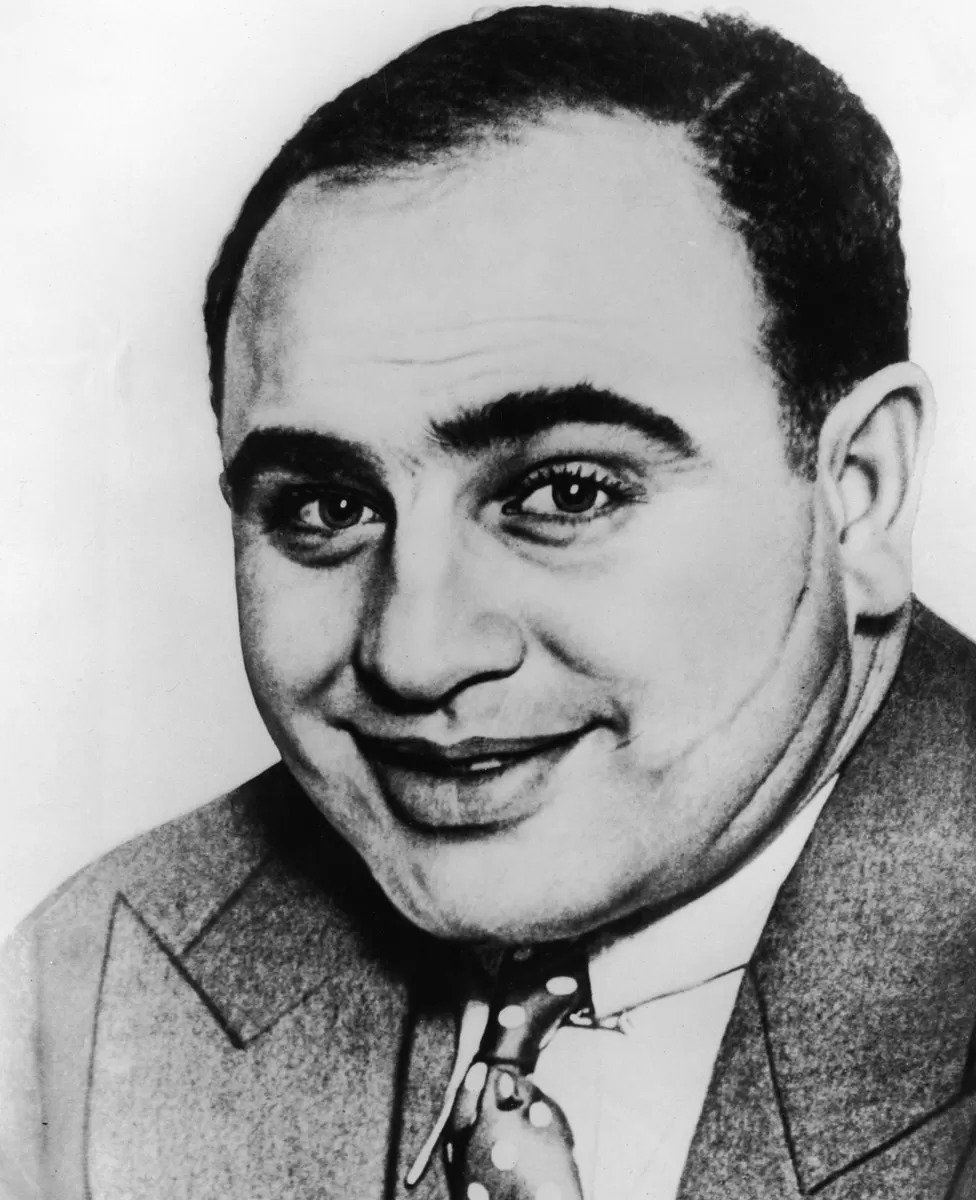 Mae became weary of their relations and shut down communication with many of her friends. She wanted to protect her son and herself from all of the claims. However, with her husband in jail, she had to be very cautious. 
Life In Alcatraz
Capone's health declined severely during his time in prison, he was finally diagnosed with syphilis and gonorrhea, and he also suffered from withdrawals from cocaine addiction. Meanwhile, his mental health was also in decline, and he was becoming weak and confused.
While in Alcatraz, he was an untroublesome inmate, so he was allowed to join the prison band "The Rock Islanders," playing the banjo. He wasn't allowed many privileges in prison, but music was a good escape for him. He even wrote an arrangement of "Madonna Mia" for his dear wife, Mae. 
Battle Against The Press
The press was brutal against Mae, who hounded her whenever she was in public asking about her husband. She would coldly answer very few questions and never gave away too much information.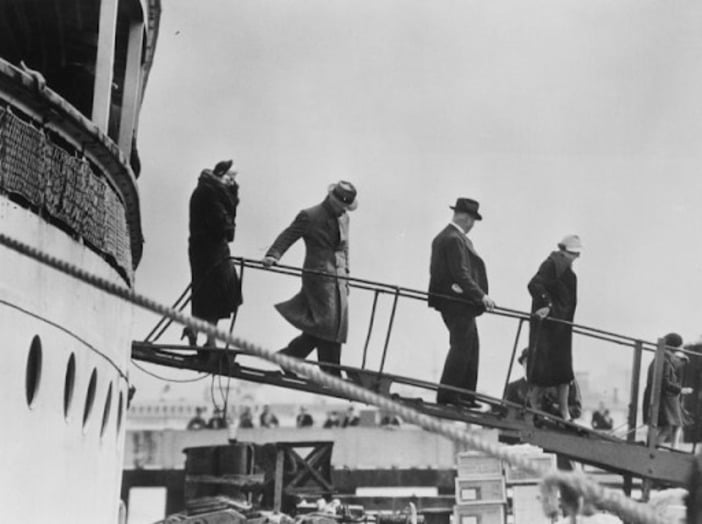 The truth was that her husband's illness had affected his nervous system, and he was now showing severe decay. But she never revealed it and maintained that he only suffered from a broken spirit. And even when he was released from prison, things were never the same for the Capone family.
Protecting Her Family
When Al returned from prison, he had the mentality of a twelve-year-old boy. This was due to neurosyphilis because he was left untreated for many years. Mae took care of him tenderly and managed the finances and the estate herself.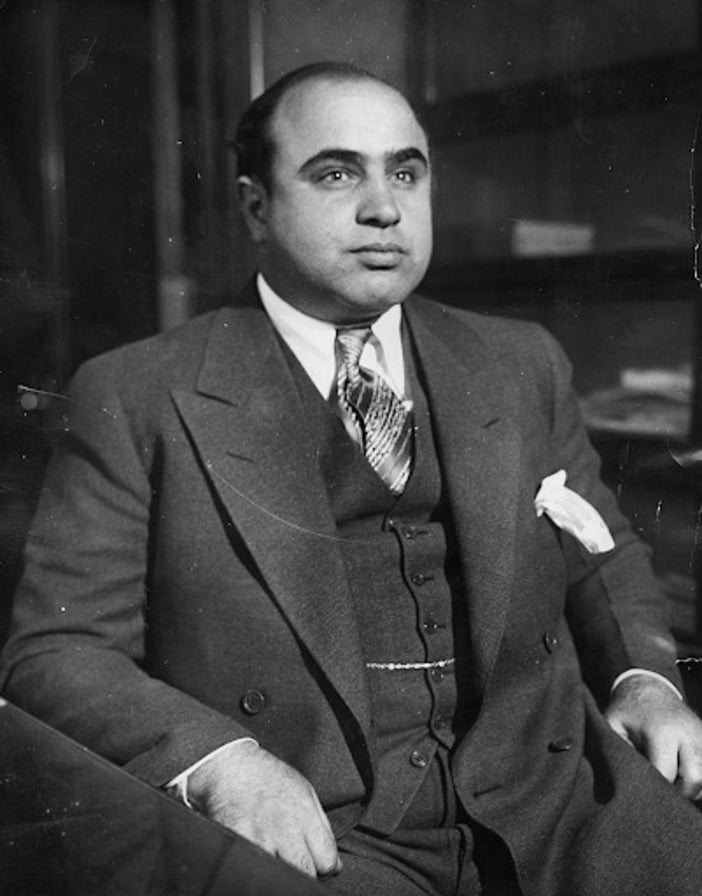 The Capones received a $600 allowance from the mob, which had been restructured. Mae used the money to find the best medical aid possible, and Al was amongst the first Americans to be treated with penicillin; although it helped to slow his ailment, it was too late for him. 
Becoming A Widow
Al Capone's health never improved after prison, and on January 25th, 1947, he died in his mansion in Florida. The 48-year-old had gone through a few months of bad health and a stroke but couldn't survive the bronchopneumonia he contracted that winter. He was surrounded by his close family and friends at the time of his death. Mae was his primary caretaker during these days and never left his side.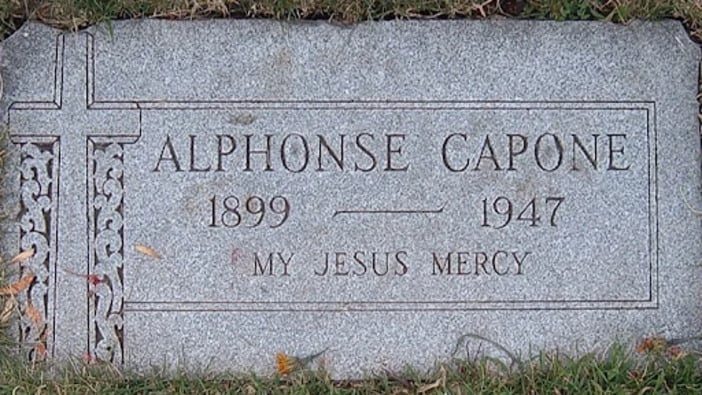 There was a funeral in Chicago, and he was buried at Mount Olivet Cemetery next to other Corleones, including his father, Gabriele. 
Mae's Downfall
Life was never the same for Mae; after her husband's death, she endured a lot of harassment from the press and lied low from society even more drastically than before. Finally, she moved to another room in the mansion and never went to the second floor again. Eventually, she sold the estate.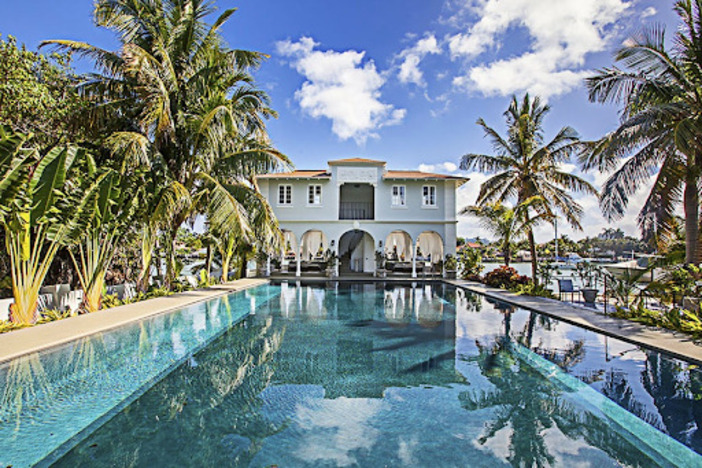 Her grieving was very intense; one of her granddaughters said in an interview, "it's as if the house died when he did. Even though she lived to be eighty-nine… something in her died when he did."
A Loving Grandmother
Mae was known for being a wonderful grandmother to her four granddaughters and kept a tight relationship with her only son, Sonny. Even though life wasn't as bright and luxurious as it was when her husband was around, she lived a comfortable life with the possessions she was left with.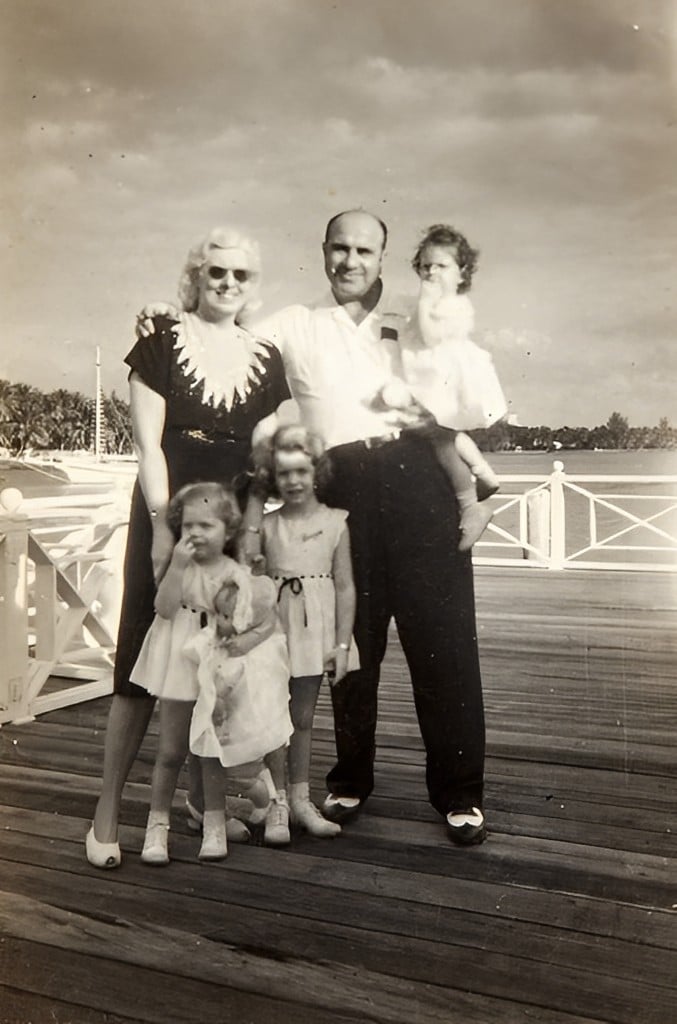 Even after moving out of their famous mansion on 93 Palm Avenue, she kept most of their extravagant belongings, like diamond-encrusted watches, a white gold-encrusted matchbook, furniture, jewelry, and other expensive belongings. 
Privacy Lawsuits 
As a caring mother and grandmother, she was always worried about her family's well being. So when Desi Arnaz from Desilu productions released The Untouchables, she filed a multi-million lawsuit accusing them of unfair use of image and libel. She claimed that the show was causing bullying to her grandchildren, which was true.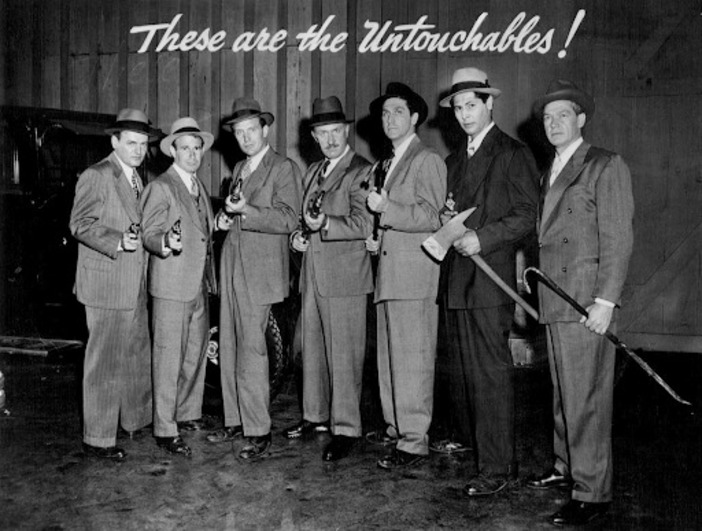 They even took the case to the Supreme Court. But it was all dismissed and rejected. The Capone name was a synonym for gangsters and crime. Nothing could be done. 
Mae's Correspondence 
Mae wasn't politically involved and advocated for privacy. Other gangster wives went on to publish memoirs and books about their lives, but not Mae, who even went as far as burning her diaries and all of her correspondence with her husband to ensure nobody else would read it.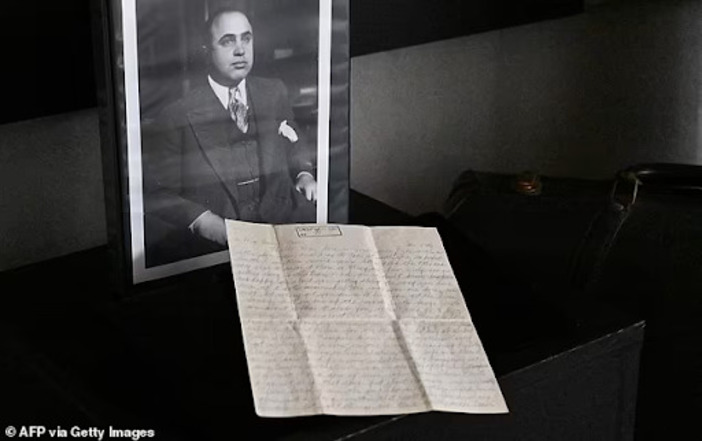 Having burned most of the love letters that Al sent her must've been a tough decision, but she couldn't risk revealing any information. The only surviving letter of the gangster is one he wrote to his son Sonny.
A Poem For Mae
Very little information about Mae's life is available, yet she continues to fascinate so many of us.  After all, the woman that lived with one of the world's most notorious criminals must have had quite the personality. Unfortunately, T.V. shows and movies rarely depict her enough.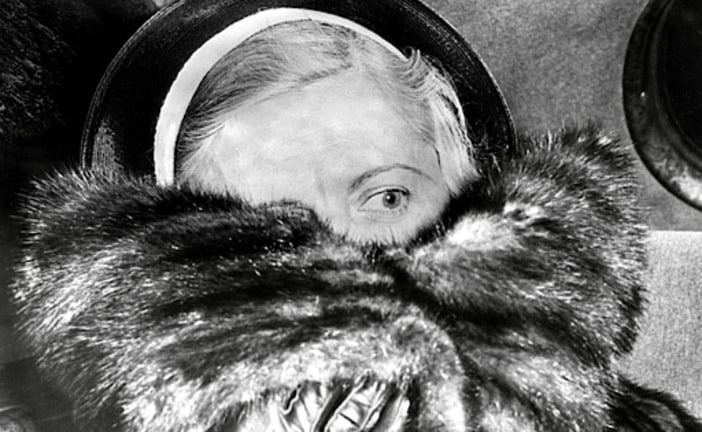 And yet, very little has been written about her. One of the few pieces of literature available is a poem by Josh Humphrey titled A poem for Al Capone's wife, where he recounts the experiences she must've gone through from Mae's perspective. 
A Final Resting Place
Mae Capone lived in a nursing home in Hollywood, Florida, until her passing in 1986. She lived to the age of 89 and was loved and cared for by her family. She had become very quiet in her final years but was still a caring grandmother.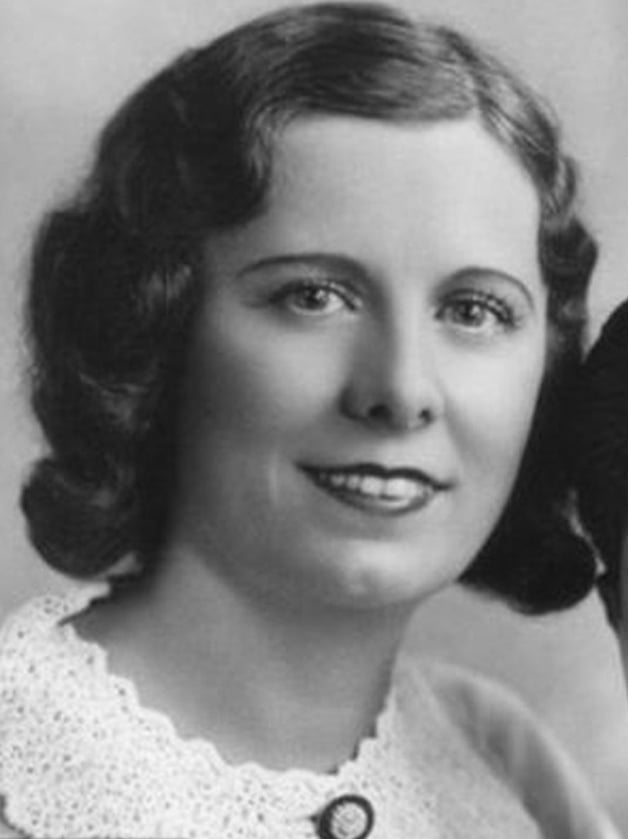 She took many secrets and mysteries with her, and no matter how hard the press and, in her later days, historians tried to persuade her to speak, she refused to give out information regarding her family. She was loyal to her husband until the end.