Koko the Amazing Gorilla Who Helped Humans Better Understand Her Species
Koko was a remarkable primate who changed the way we think about gorillas. Her incredible intelligence allowed her to sign over 2,000 words, paint, play music, and show empathy – qualities that amazed researchers and captured the hearts of many.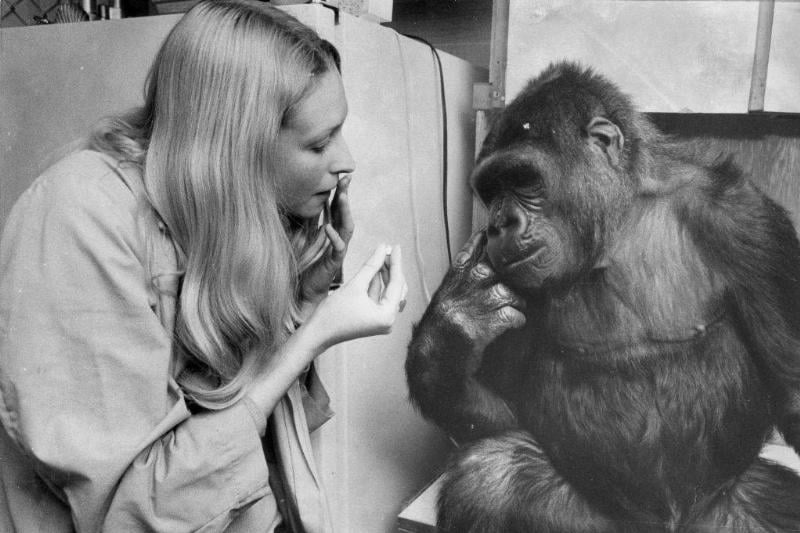 Her impact on our understanding of animal intelligence will never be forgotten, and her legacy will continue to inspire us for generations to come.
A Heart of Gold: Koko's Ability to Express Empathy 
Koko's capacity for empathy was extraordinary. Not all animals possess this complex emotional skill, but Koko showed genuine understanding of the feelings of others. In the movie Tea with Mussolini, Koko's eyes filled with tears when a young boy said goodbye to his family.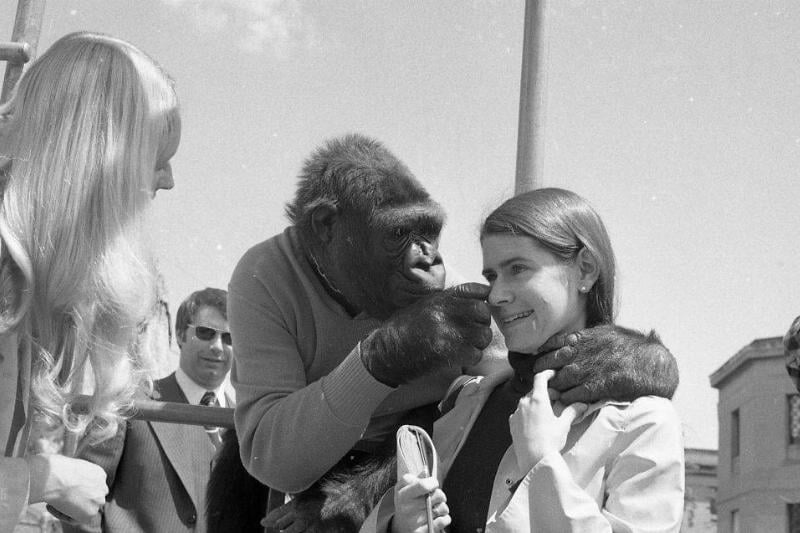 She signed the words "sad", "cry", "trouble" and "mother", making it clear that she felt the sorrow and distress of the situation. Koko's remarkable ability to empathize with others was truly a heartwarming demonstration of her kind nature.
Koko the Gorilla Amazes with Her Musical Talent 
Koko the Gorilla stunned the world with her amazing feat of learning to play the recorder. Before her, experts had no idea that gorillas could master such a complex skill. Not only did Koko's feat prove her remarkable intelligence but it also showed her ability to regulate her breathing.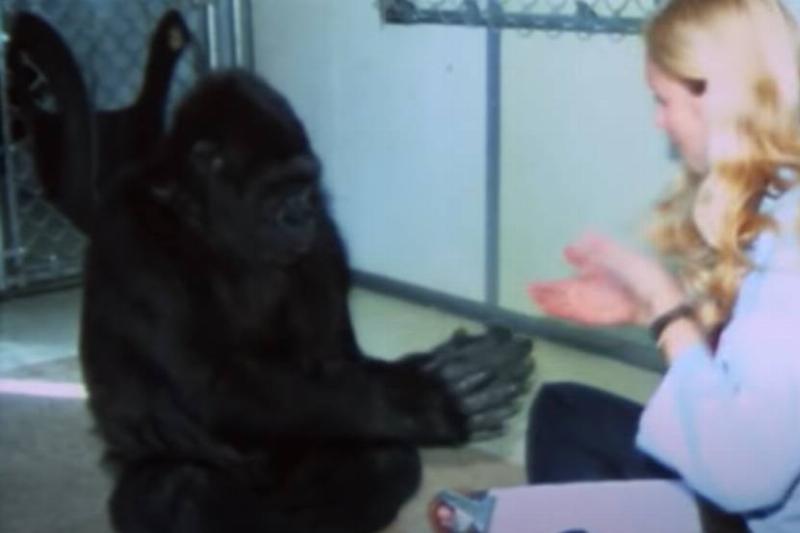 Playing the recorder requires the player to release air in a specific way, and Koko was able to understand and master this technique. Truly, Koko amazed us with her musical talent!
Koko and Michael: The Impressive Artistic Gorillas Gorillas 
Koko and Michael are more than just impressive primates – they are talented artists, too! Both have the ability to paint, often creating images of the things in their environment. 
Not only do they have a knack for painting, but they are also able to judge their work; if they don't like a painting, they express their opinion by signing "toilet". Some of their artwork is available for sale at the Gorilla Foundation's website. Who knew gorillas could be such talented artists?
Koko's Furry Friends 
Koko was enamored with The Three Little Kittens and Puss 'n' Boots and wanted a real-life pet of her own. Her caretakers offered her a stuffed animal, but Koko signed "sad" in response, so they got the hint and let her pick out a real-life kitten from a litter.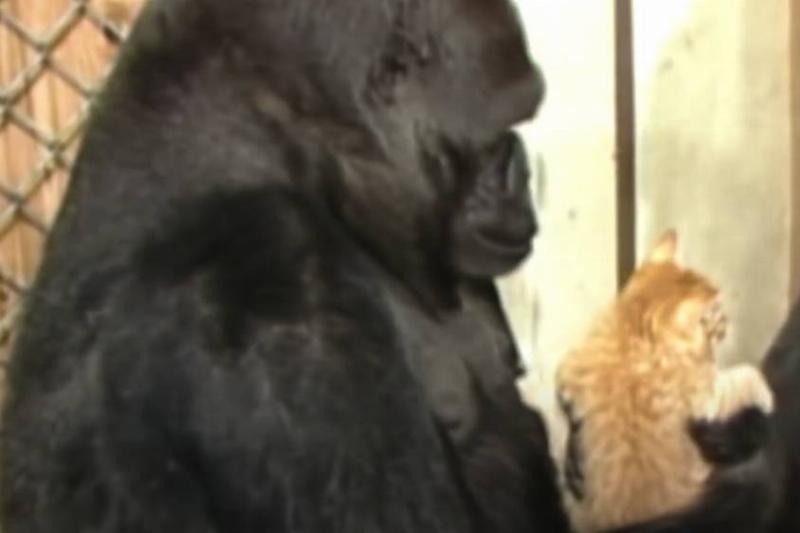 She named her furry friend All Ball and treated it with the love she would have had for her own baby. Koko's story is a heartwarming reminder of the bond animals can share.
Koko the Communicative Gorilla: Redefining Communication 
Koko the Gorilla was remarkable in her ability to communicate. Not only did she master sign language, but she also created her own forms of communication. In addition to making the typical gorilla grunts and purrs, Koko would also produce vocalizations unique to her.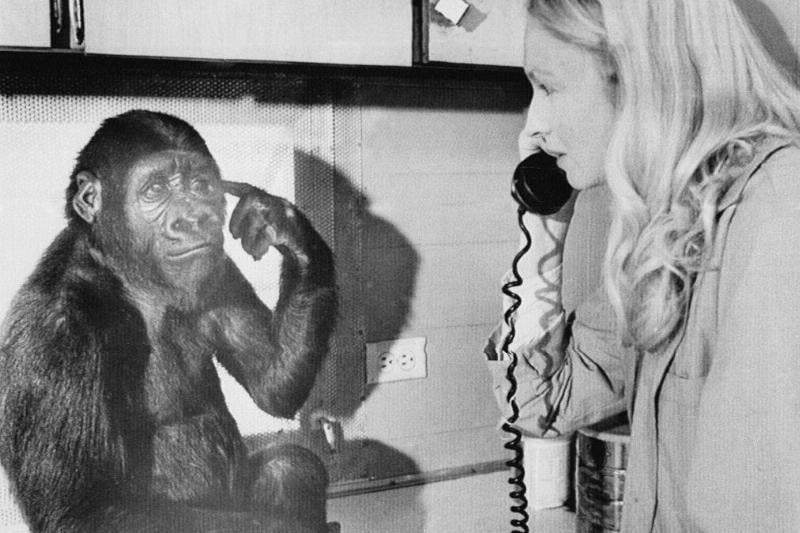 She even found ways to describe things she didn't have the words for. For example, when Koko didn't know how to sign the word "ring," she signed "finger" and "bracelet" instead. This amazing demonstration of understanding serves as a testament to Koko's remarkable communication skills.
Express Your Needs- Learn from Koko! 
Animals know what they need, but it can be hard for them to get their point across to their owners. Koko, a gorilla who was taught sign language, used her first words to express her dietary needs.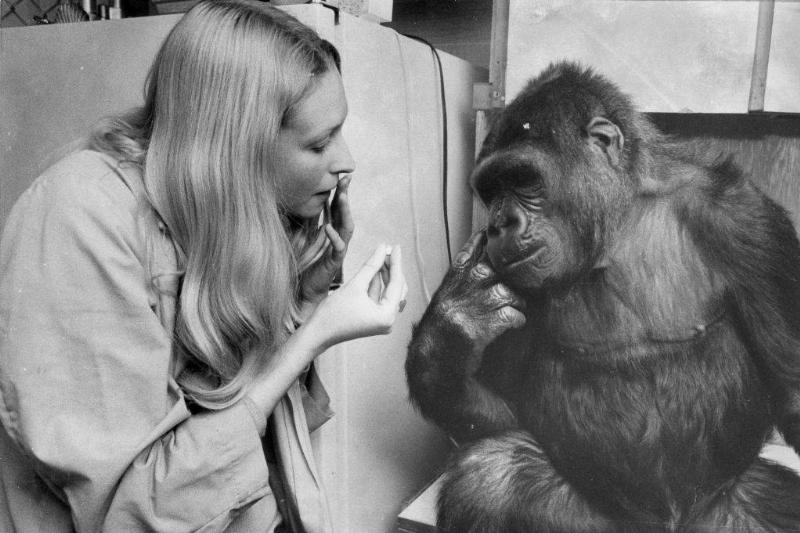 Koko was capable of signing "more," "food," and "drink"- showing us that animals can communicate their requirements to their humans. Perhaps we can learn from Koko and try to find ways to better understand our beloved pets. After all, they rely on us to meet their needs.
Koko's Remarkable Understanding of Mortality 
Koko the gorilla amazed us with her remarkable comprehension of mortality. When shown a skeleton, she was able to indicate through sign language that it was dead, and even signed "a comfortable hole" when asked where the skeleton would go.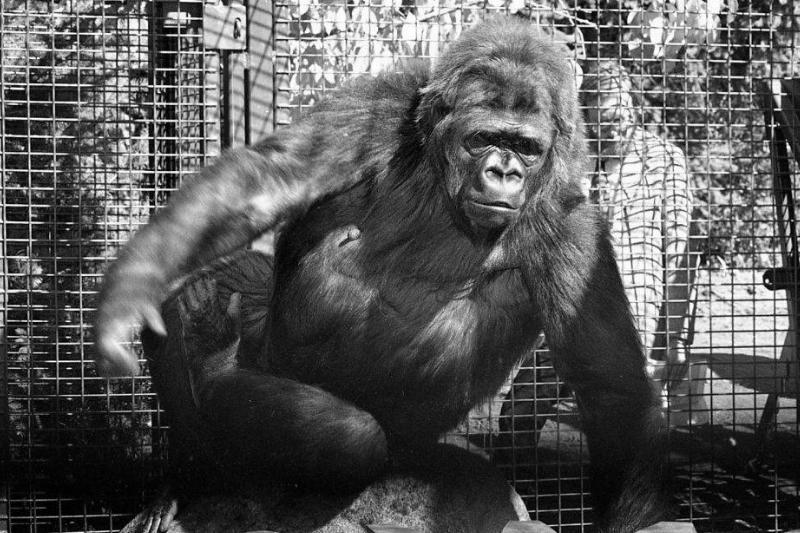 To top it off, she gave a kiss goodbye, proving that she truly understood the finality of death. Koko's unique insight into the circle of life is a remarkable testament to the intelligence of our primate relatives.
A Decades-Long Bond of Friendship 
Koko and Penny had an incredible connection that lasted for decades. When Penny was asked by the San Francisco Zoo to take care of a one-year-old gorilla, she agreed without hesitation. Over the course of their time together, Penny was able to teach Koko an impressive 2,000 words.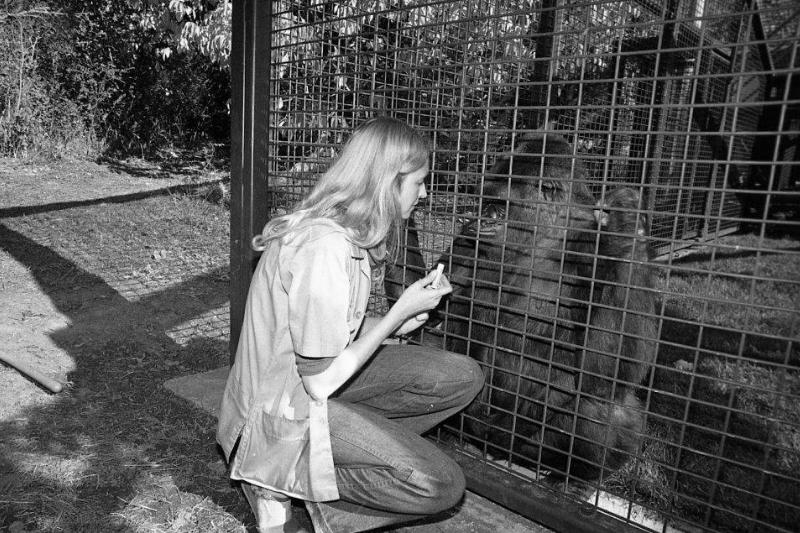 What made this bond so special was the selflessness and dedication Penny showed in caring for Koko for the remainder of her life. This incredible story of friendship is one that will never be forgotten.
The Power of Language: Koko and Michael Make a Difference in the Fight Against Illegal Gorilla Hunting
Koko and her friend Michael also communicated with each other using sign language. One such remarkable moment was when Michael shared his memory of his mother being killed by poachers with Koko.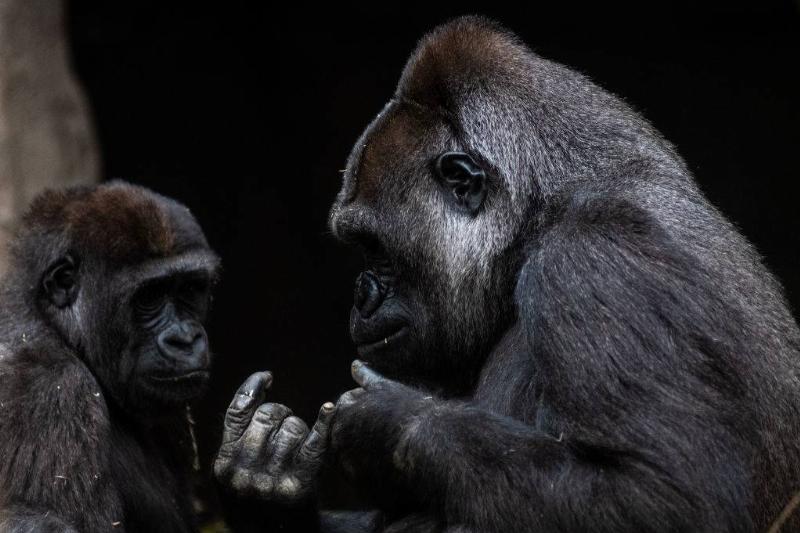 This was a major breakthrough in the battle against illegal gorilla hunting. The Gorilla Foundation works hard to provide a safe home to orphaned gorillas and to raise awareness about the need to protect this endangered species. Together, Koko and Michael are helping to make a difference.
Robin Williams Brings Joy to Grieving Gorilla 
When tragedy struck, Koko the gorilla showed the world just how much emotion she was capable of. After the loss of her companion, Michael, the gorilla stopped smiling and lost her appetite. Fortunately, the lighthearted presence of comedian Robin Williams was able to bring some joy back into Koko's life.w.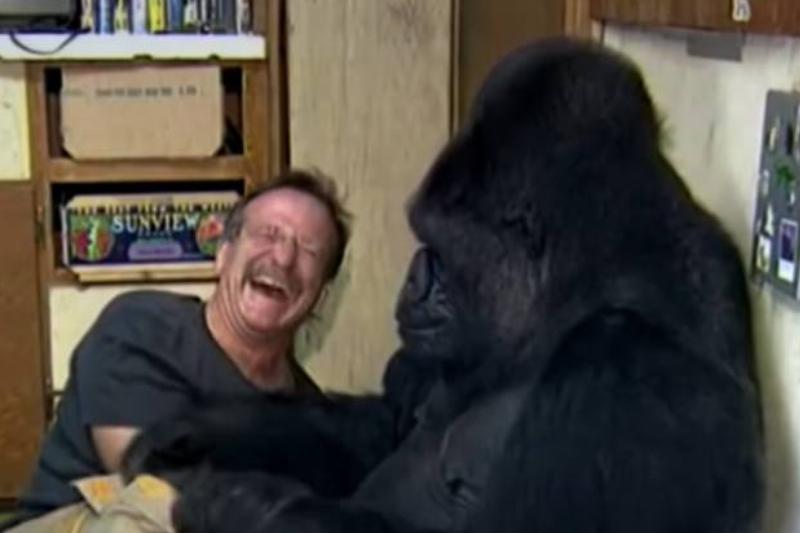 With his help, Koko was able to laugh and play again, providing a sign that her sadness could be kept at bay. Williams' visit was a reminder of the power of friendship and the ability to overcome sorro
Koko the Gorilla's Fascinating Foraging Adventure 
Koko the Gorilla was able to experience an important part of life – foraging for food! The Gorilla Foundation provided her with a fun game to help her find her meals. Koko received seven meals every day, which consisted of a pound of plant-based food such as roses, carnations, plantains, and berries.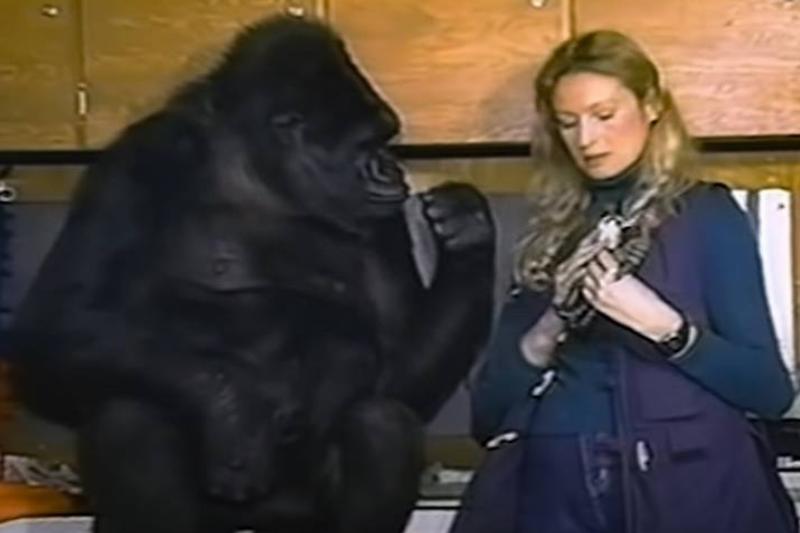 She particularly enjoyed the roses and was able to develop her foraging skills in a creative way. With this fascinating foraging adventure, Koko was able to get a taste of the wild!
Unlock the Secrets of Koko: Gorilla with Human-Like Communication Skills 
Koko, the incredible gorilla, has baffled the world with her remarkable communication abilities. Comparable to those of a three-year-old human, she acquired most of her vocabulary between the ages of two and five.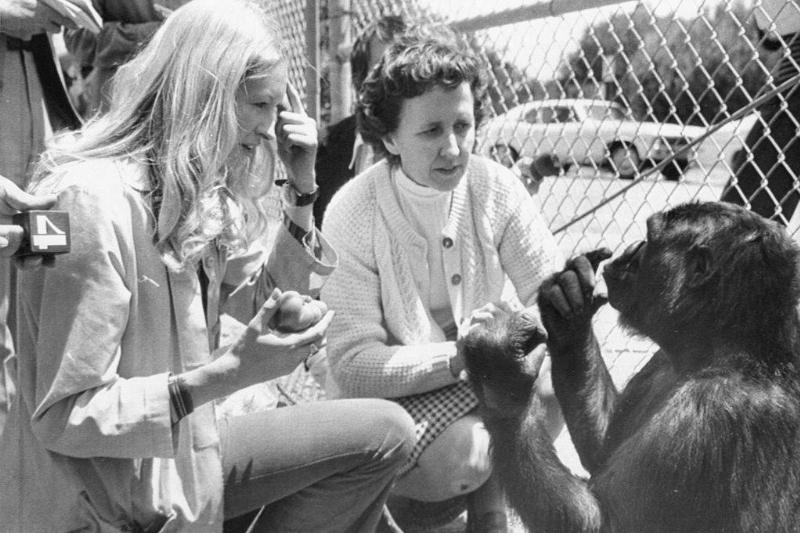 This enabled her to hold two-way conversations with people. She even helped teach sign language to her male companion, Michael, who gained a vocabulary of 600 words! Koko is a fascinating example of the intelligence that primates possess – and how close the human and animal worlds can be.
Koko's Unique Bond with Mister Rogers 
Koko had a genuine love for television and was particularly fond of movies like Free Willy, Doctor Doolittle, Maid in Manhattan, and Pretty Woman. But her favorite of all was Mister Rogers' Neighborhood, so much so that when she met Mr. Rogers himself, she recognized him right away! 
Even more remarkable, Koko helped him take off his shoes, just as she had seen him do on the show. This heartwarming story demonstrates how Koko was able to observe and absorb all that she saw around her.
Koko the Curious Gorilla - An Unforgettable Journey of Discovery 
Koko the gorilla was nothing short of amazing. From her playful nature to her inquisitive mind, Koko had a special spark that set her apart. She was always eager to explore and learn about the world around her, and her curiosity was insatiable.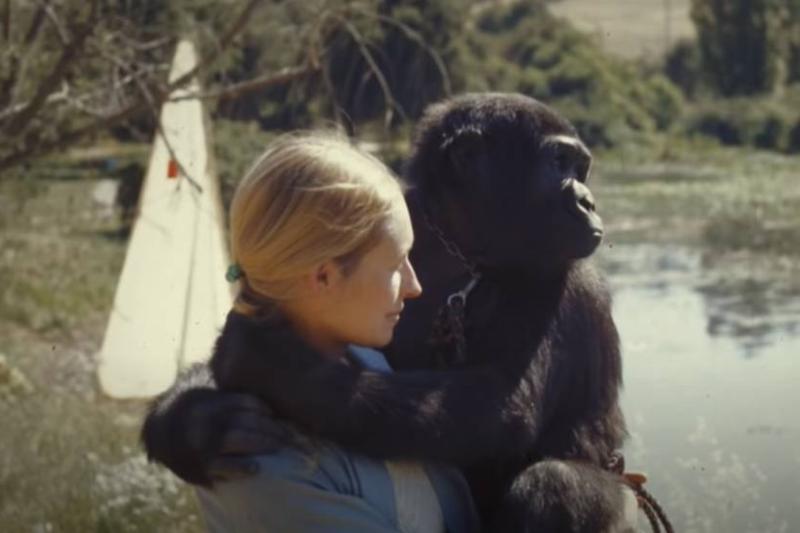 Although Koko was a brave soul, she also had her moments of timidity – and she always had her security blanket nearby for a sense of comfort and assurance. Koko's journey of discovery was a remarkable one, and one we will never forget.
Koko's Incredible Self-Awareness 
Koko was an extraordinary animal! Not only did she have a remarkable ability to communicate with humans, but she also passed the mirror test with flying colors. This test requires an animal to be anesthetized and marked with paint or a sticker in an area that they cannot see.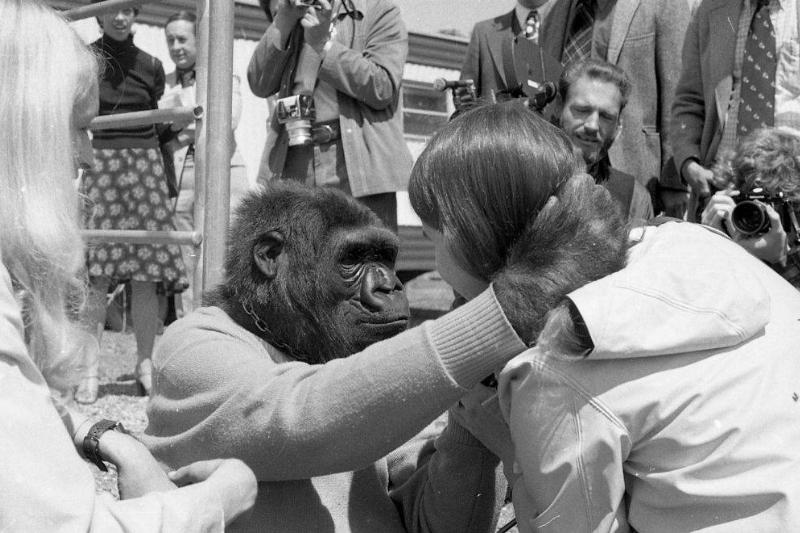 Upon waking up, if the animal recognises the mark when looking in the mirror, it shows a remarkable level of self-awareness. Koko's impressive feat demonstrated her unique intelligence and understanding.
Celebrating Koko: The Gorilla Who Inspired Millions 
Koko, the beloved gorilla, has inspired millions with her advanced skill set. The Gorilla Foundation works to spread awareness of gorillas, with Koko at the heart of the mission. Her supporters would often come together to celebrate her birthday, sending in cards and presents.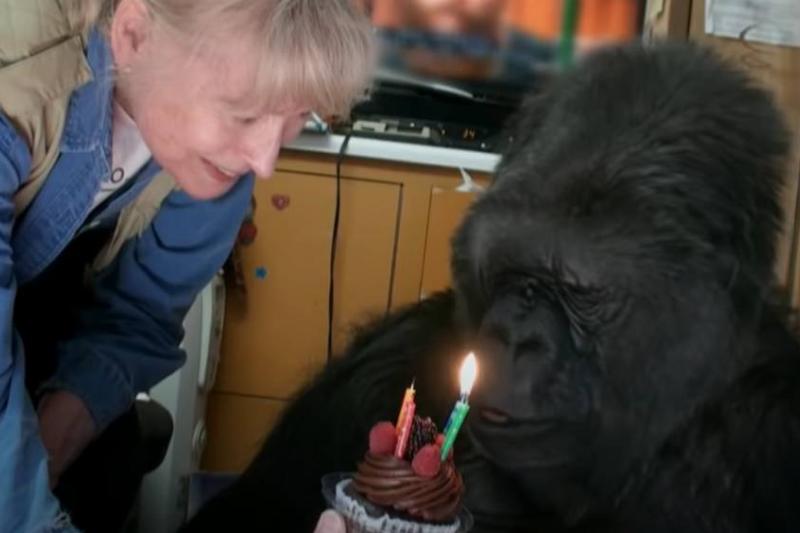 Koko's ability to feel complex emotions made these offerings all the more special, creating an even stronger bond between her and the people who love her. It's clear that Koko has had a major impact on the world and will be remembered for years to come.
Koko the Conversationalist: An Unparalleled Ability 
Koko the gorilla was remarkable for her ability to communicate in ways most animals can only dream of. Her skill of displacement, or the ability to reference things that weren't around her, allowed her to have conversations with a much broader scope than most.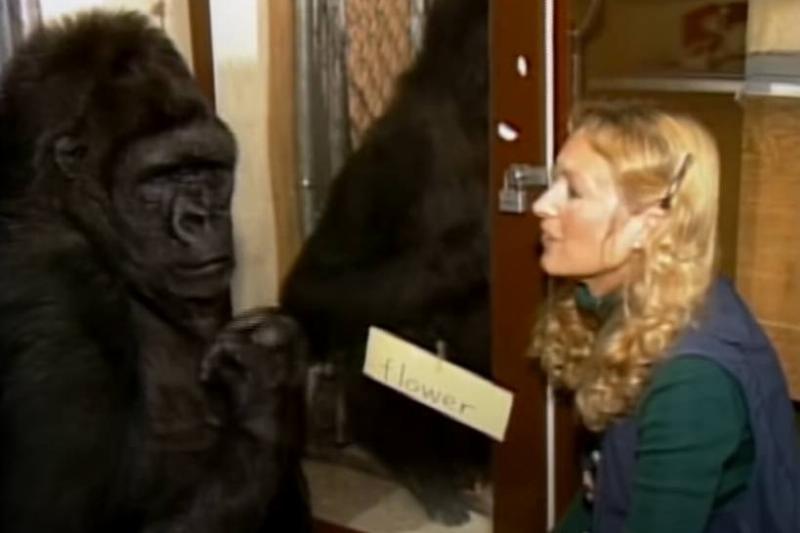 Her memory and communication working together made her a conversationalist unlike any other. Koko's remarkable ability to communicate was nothing short of extraordinary, and it is something that will be remembered for years to come.
Celebrating Koko - The Fireworks Child! 
Koko isn't just a cute name – it has a special meaning! Hanabiko, which translates to 'fireworks child' in Japanese, was the name given to Koko, a gorilla born on the 4th of July in 1971. The San Francisco Zoo was the lucky place where Koko's parents Jacqueline and Bwana welcomed her into the world.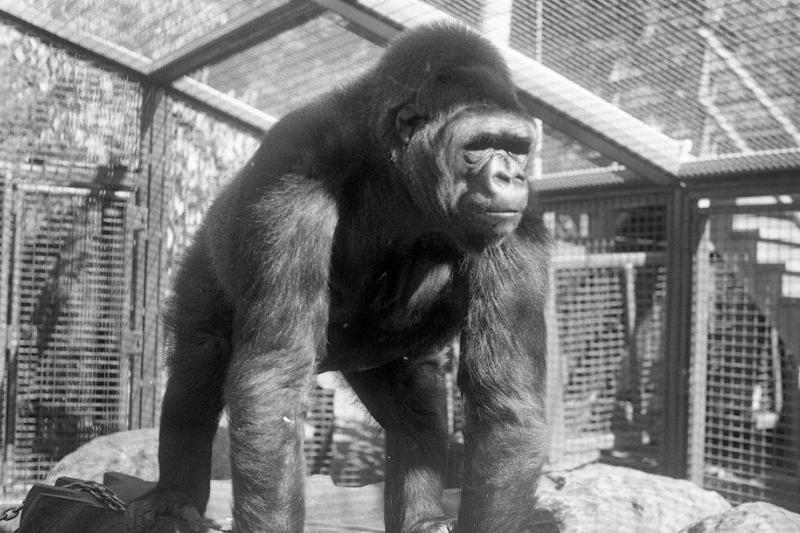 Koko has two brothers, and her family has since grown to include nieces and nephews living in zoos across the US. What a wonderful way to celebrate America's birthday – with a special 'fireworks child'!
Koko's Unfulfilled Dream: The Gorilla Who Wanted To Be A Mother 
Koko was an extraordinary gorilla who was known to treat visiting kittens like they were her own. She would even sign "baby" while holding them! Though she grew up with her companion gorilla Michael, Koko had a deep longing to become a mother.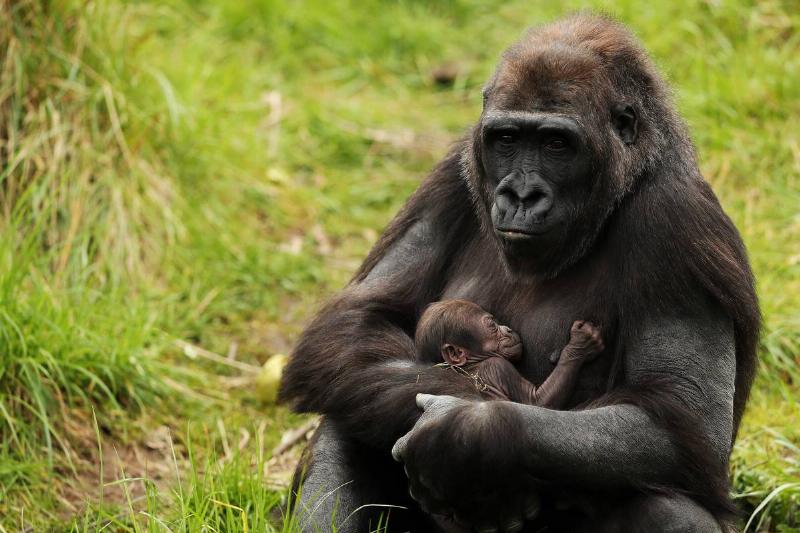 Sadly, she never got the chance to fulfill this dream, even after mating with gorilla Ndume. Her caretaker Penny later revealed, "I think that's one of Koko's deepest regrets… not having a baby."
Koko the Queen - A Gorilla with a Unique Charisma 
Koko the Gorilla was nothing short of extraordinary. With her remarkable ability to use sign language, she could accurately describe the world around her and even refer to herself.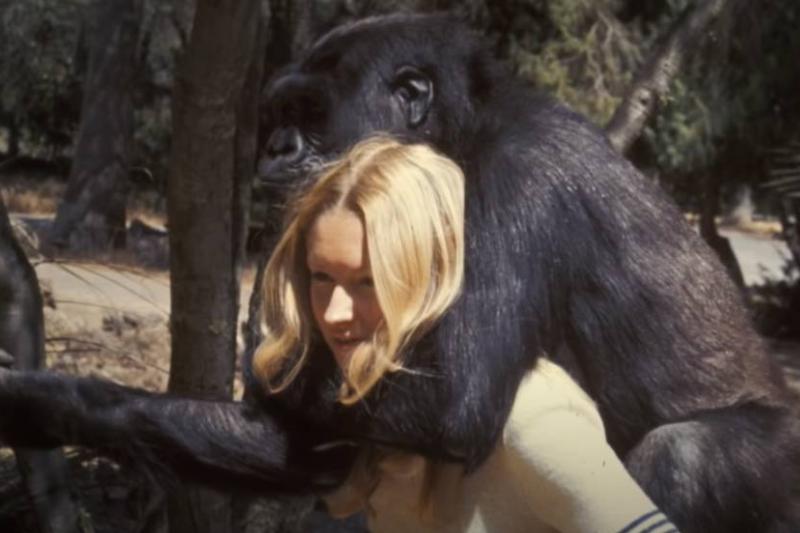 Her caretaker Penny noted that Koko knew she was something special; with all the attention she received, it was hard for her to miss! Koko's first sign for herself was "queen," a fitting title for the gorilla possessed of undeniable charisma. It's no wonder she made such an impact – even if she didn't exactly understand why.