Historical Figures That We Never Knew Were Extremely Problematic
We all know Albert Einstein as a scientific genius and we know Dr. Seuss for his imaginative children's books. But as it turns out, they didn't tell us everything about these historical figures and more in the history books.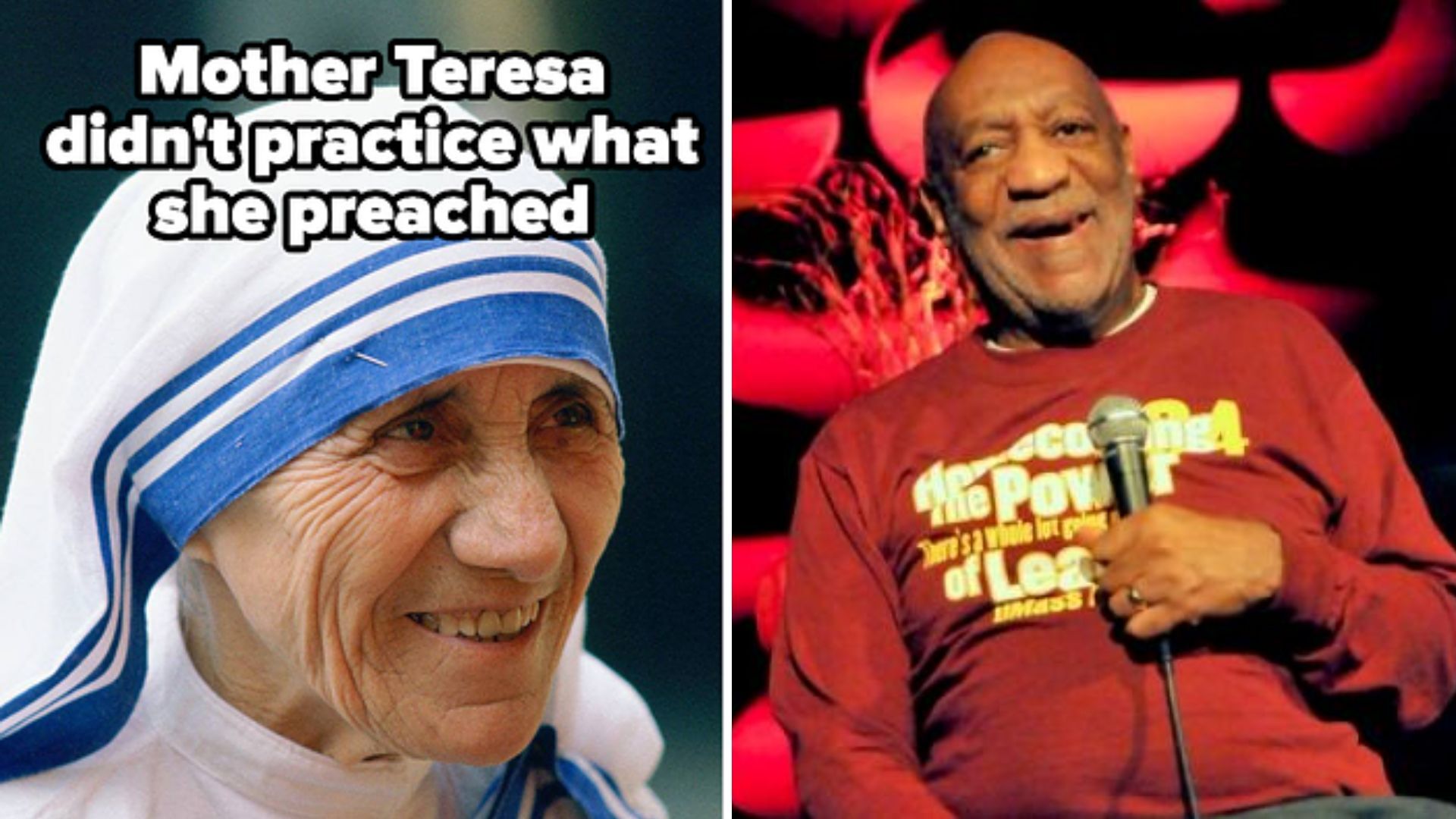 We have come to find out that many of those famous names that we learned about in history class were not quite as they seem. From inappropriate relationships to discriminatory ideals, these historical figures are much more problematic than we ever knew!
Gandhi
Ghandi is widely regarded as an impressive leader most well known for his nonviolent protesting. The Indian Lawyer used nonviolent resistance as an impactful measure to fight for India's independence from British rule.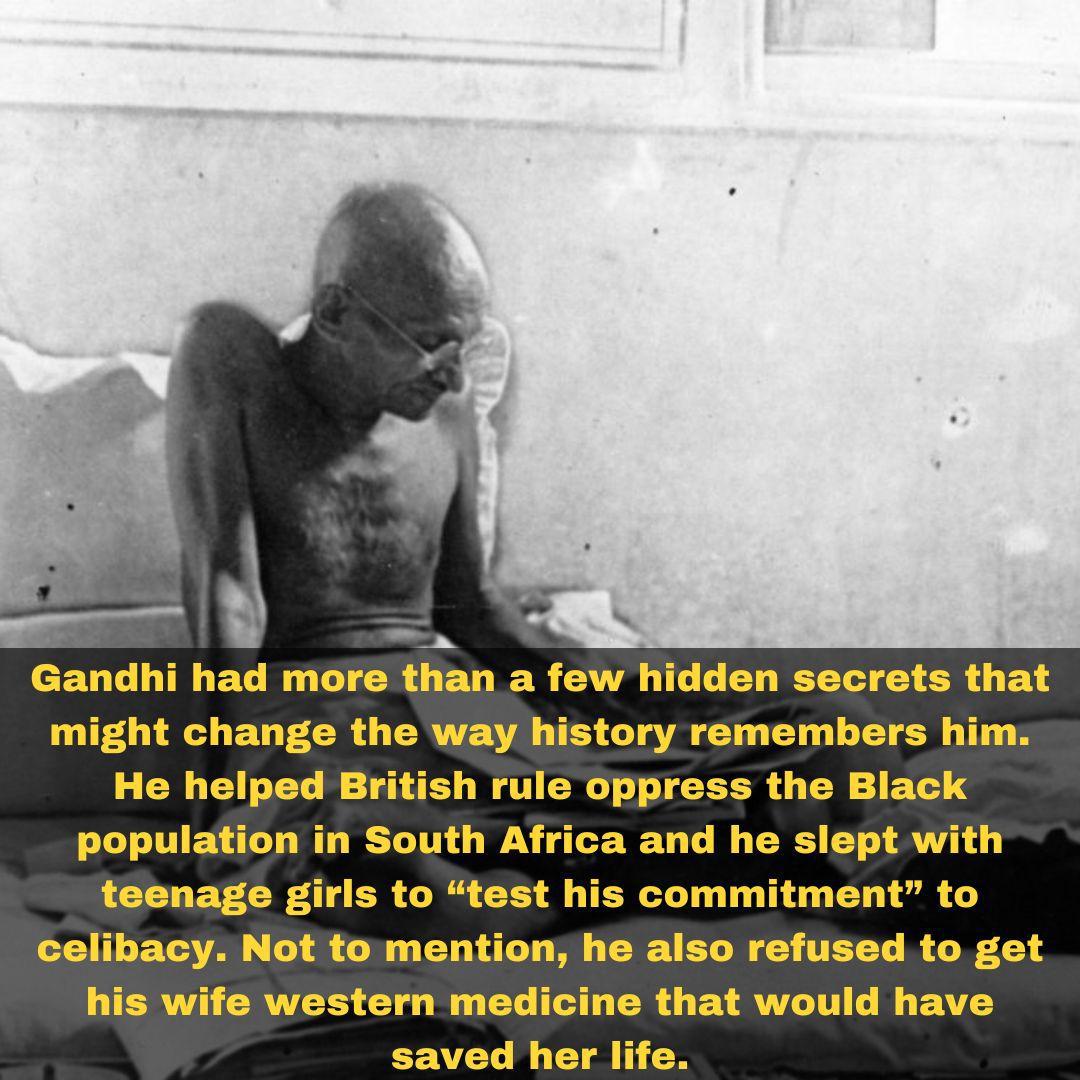 However, what many people don't know is that he was far from perfect. He held many racist views early in life and slept in bed with teenage girls as a measure to "test his commitment" to celibacy. Not to mention, he refused to let his wife receive western medicine which would have saved her life!
Helen Keller
Helen Keller is perhaps the most famous example of a brave disability advocate and was the first deaf and blind person to earn her Bachelor of Arts degree. But, some of her personal views were incredibly problematic.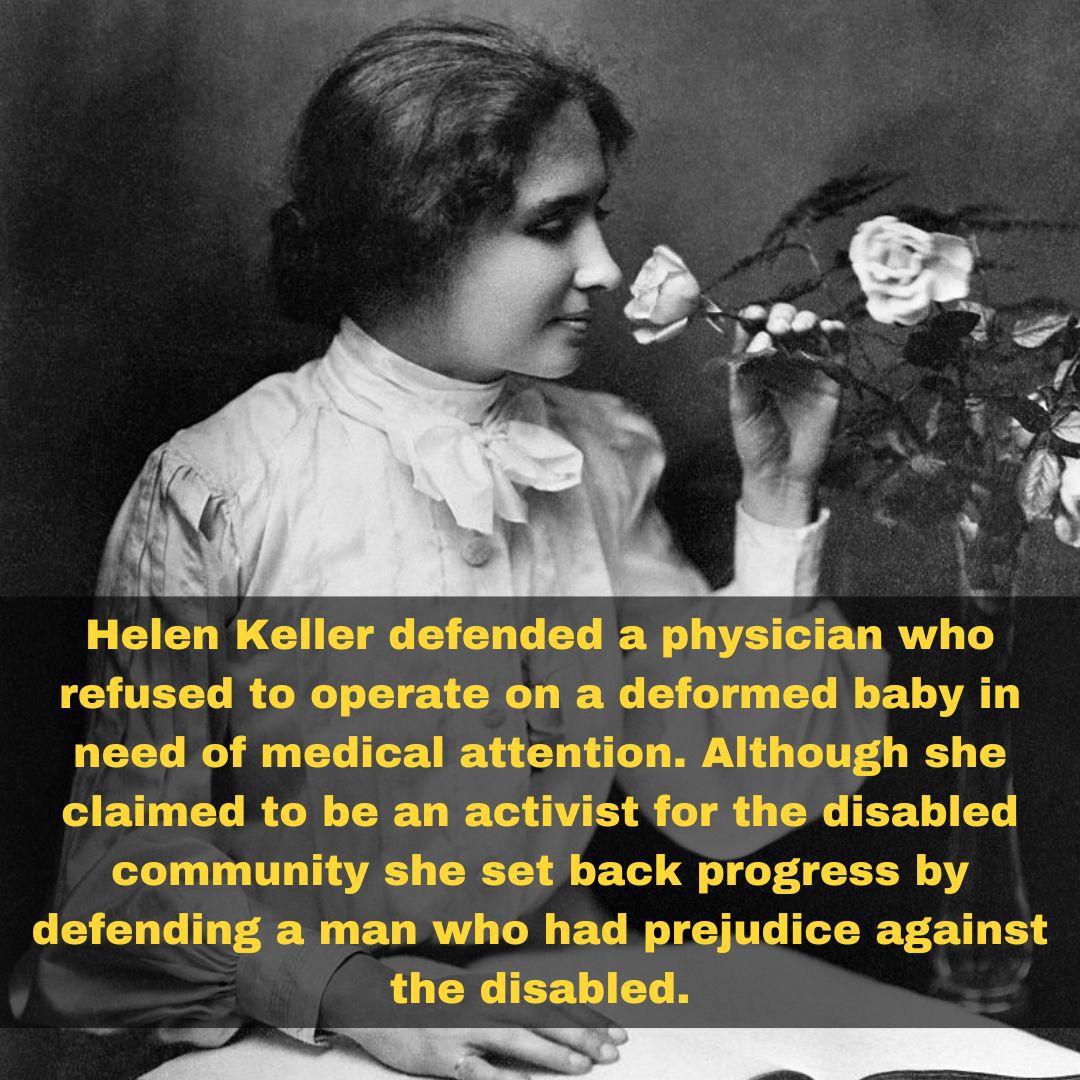 In an experimental case in 1915, a physician refused to operate on a deformed baby, in turn causing the child to die. Helen Keller expressed support for the physician. She justified her support by stating that the baby was sure to become a criminal.
Mother Teresa
Mother Teresa was a Catholic nun who founded Missionaries of Charity. She is fondly referred to as one of the most giving individuals in history and her name has become synonymous with these ideals.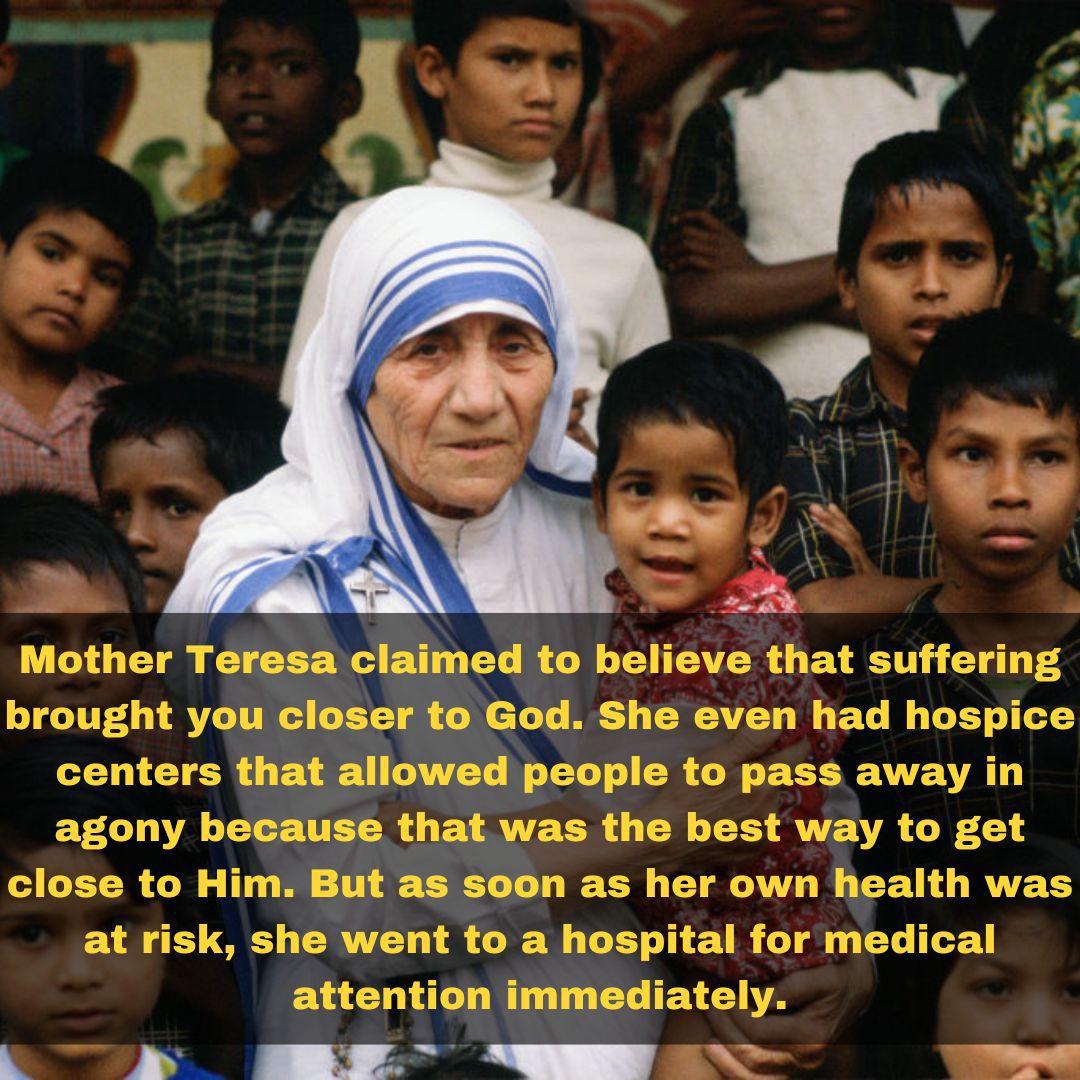 However, she held some ideas that were pretty controversial. She believed that suffering brought people closer to God. She opened hospices that were basically meant for people to die in agony, thus bringing them closer to God. But, as soon as she was ill, she was off to the hospital for medical attention right away.
Bill Cosby
William Henry Cosby Jr. more widely known as Bill Cosby is an American actor, comedian, and media personality. He was widely recognized as "America's Dad" for his iconic portrayal of Cliff Huxtable on The Cosby Show.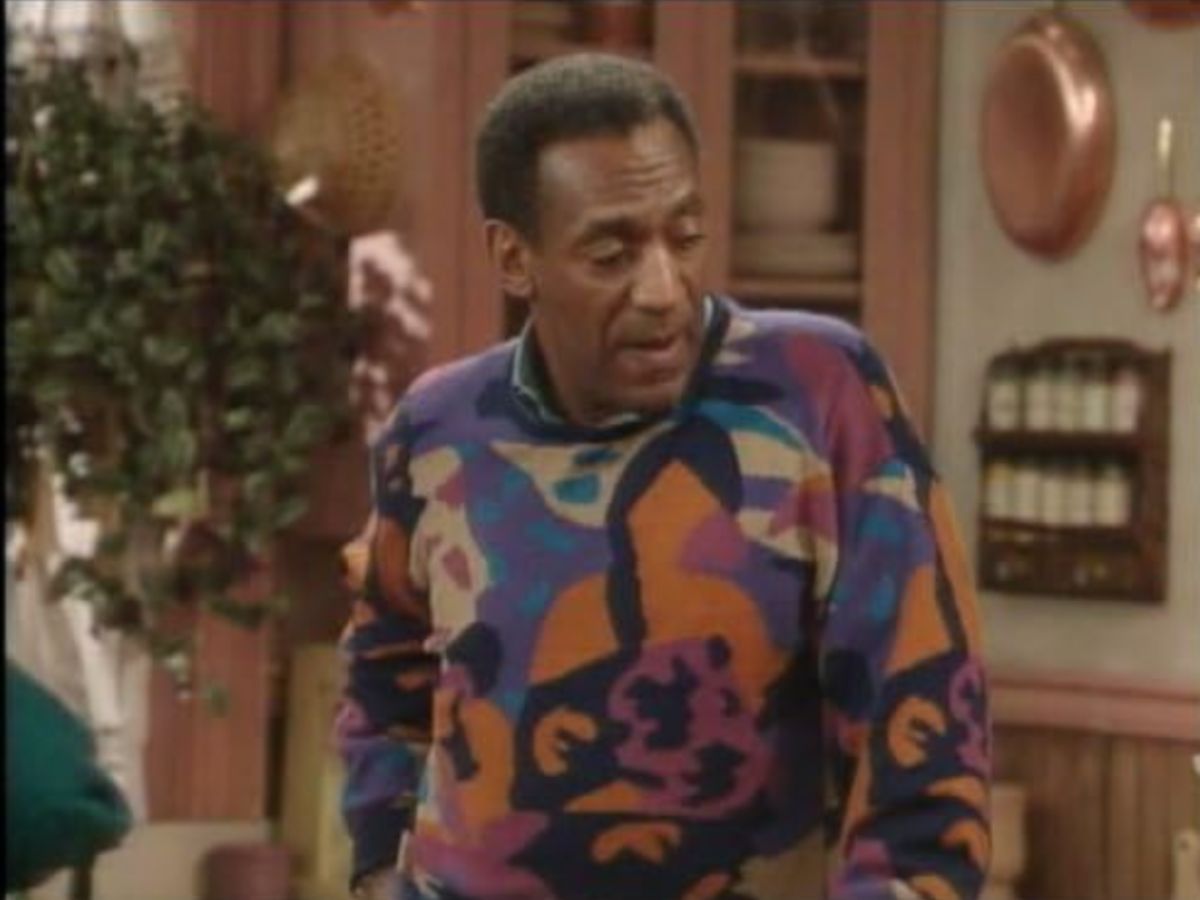 However, this persona changed quite dramatically after the controversial news of gross misconduct broke out. Mr. Cosby was allegedly accused by over 60 women of rape, sexual assault and battery, child abuse and harassment of sexual nature.
The Wright Brothers
The Wright Brothers were pioneers of the aviation industry. Afterall, the brothers invented the very first airplane which changed the course of travel forever.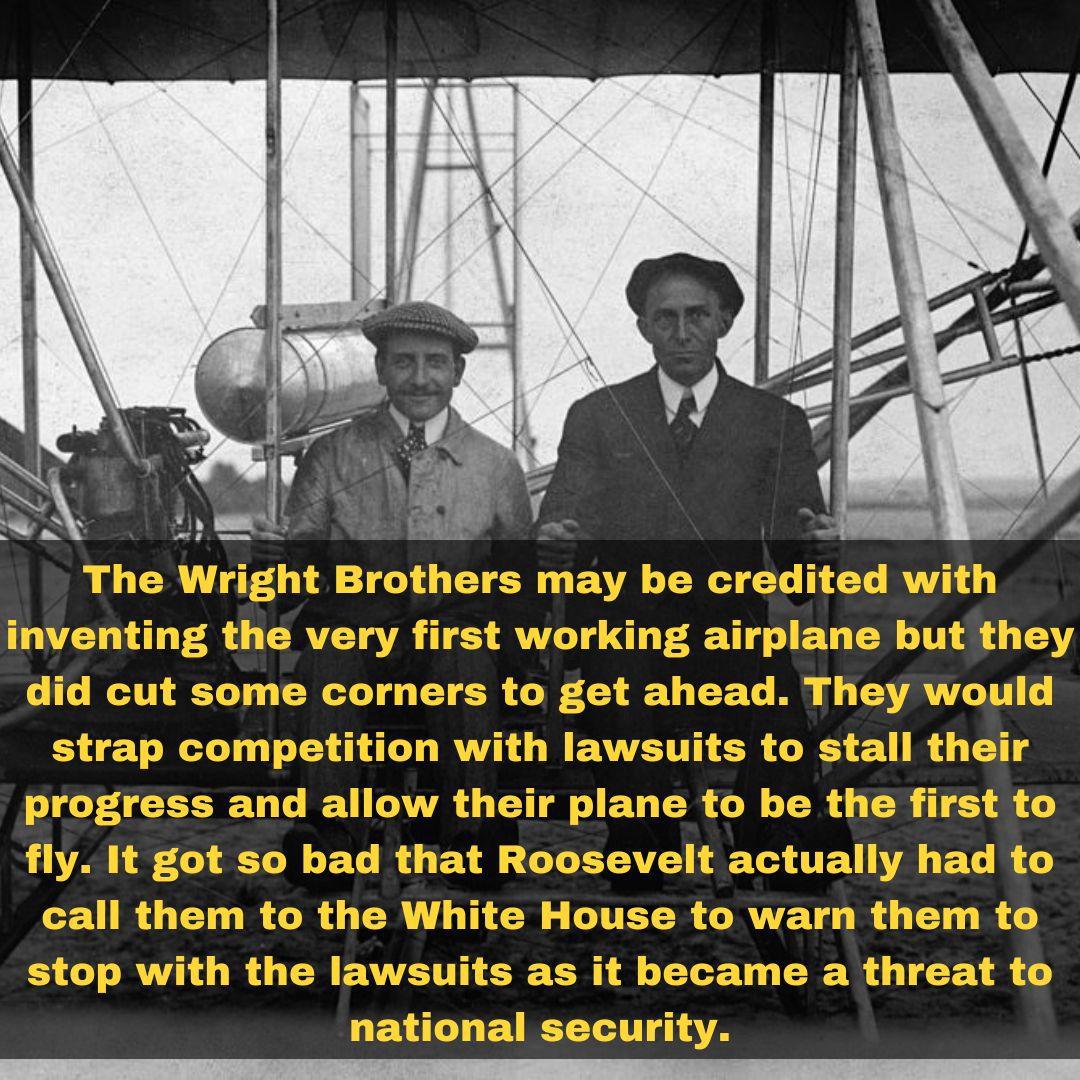 But, what the history books don't talk about is the drama the brothers caused in the industry and how their attitudes held back aviation progress. They went after other inventors in the aviation industry with lawsuits to stall their progress so that they would be the sole inventors of the first airplane.
Andy Warhol
Andy Warhol is a leading figure of the pop art movement as a director, producer and colorful artist. Most people don't know that behind his colorful and impactful art hid a somewhat dark secret.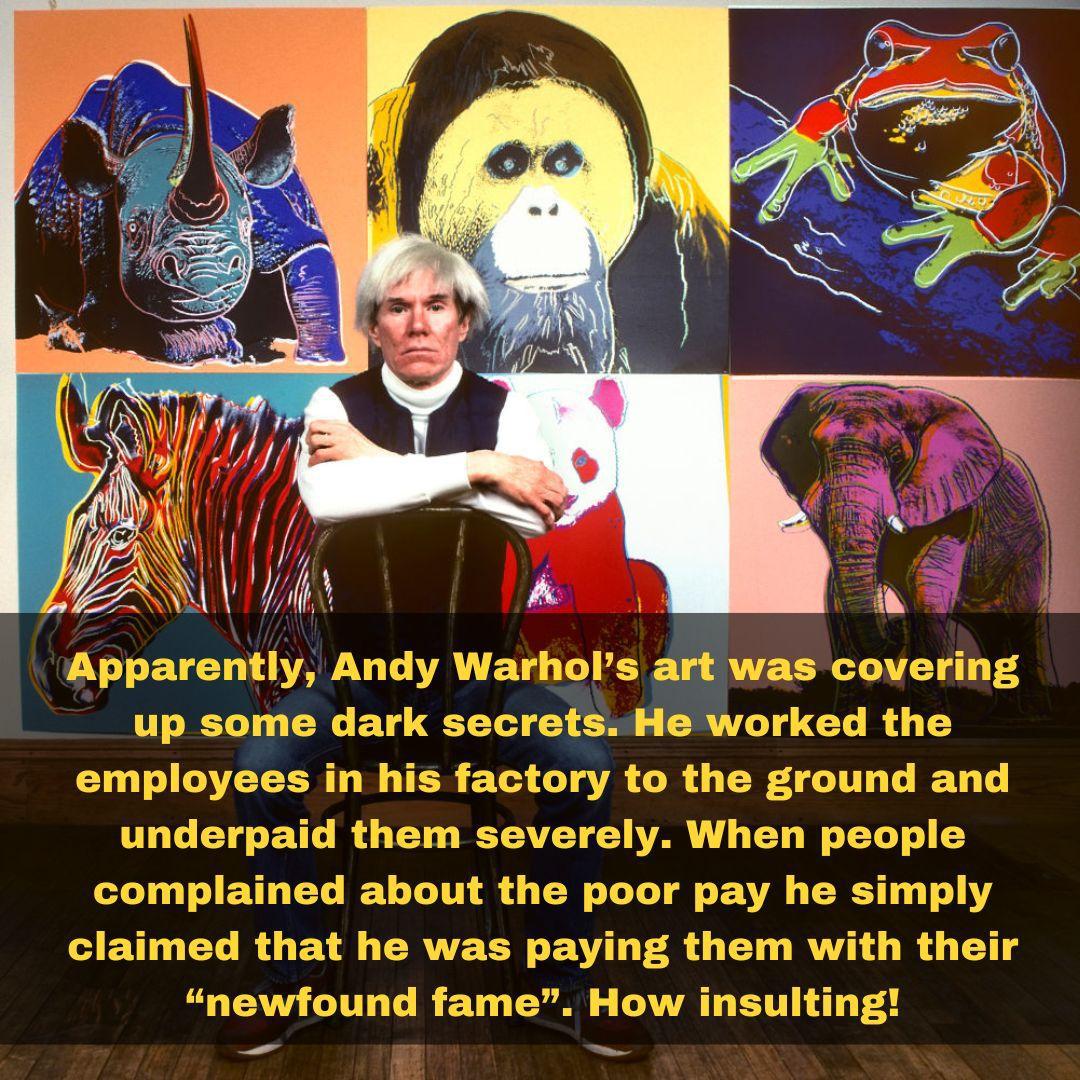 Most of his art came from his legendary factory. Unfortunately, many of the people he employed there were overworked and underpaid. The artists he employed earned no credit for the help they provided Warhol to make him a household name.
Albert Einstein
Einstein undoubtedly changed the course of history with his scientific discoveries such as E=mc². He is one of the most respected names in the scientific industry, but he was not so noble in his personal life.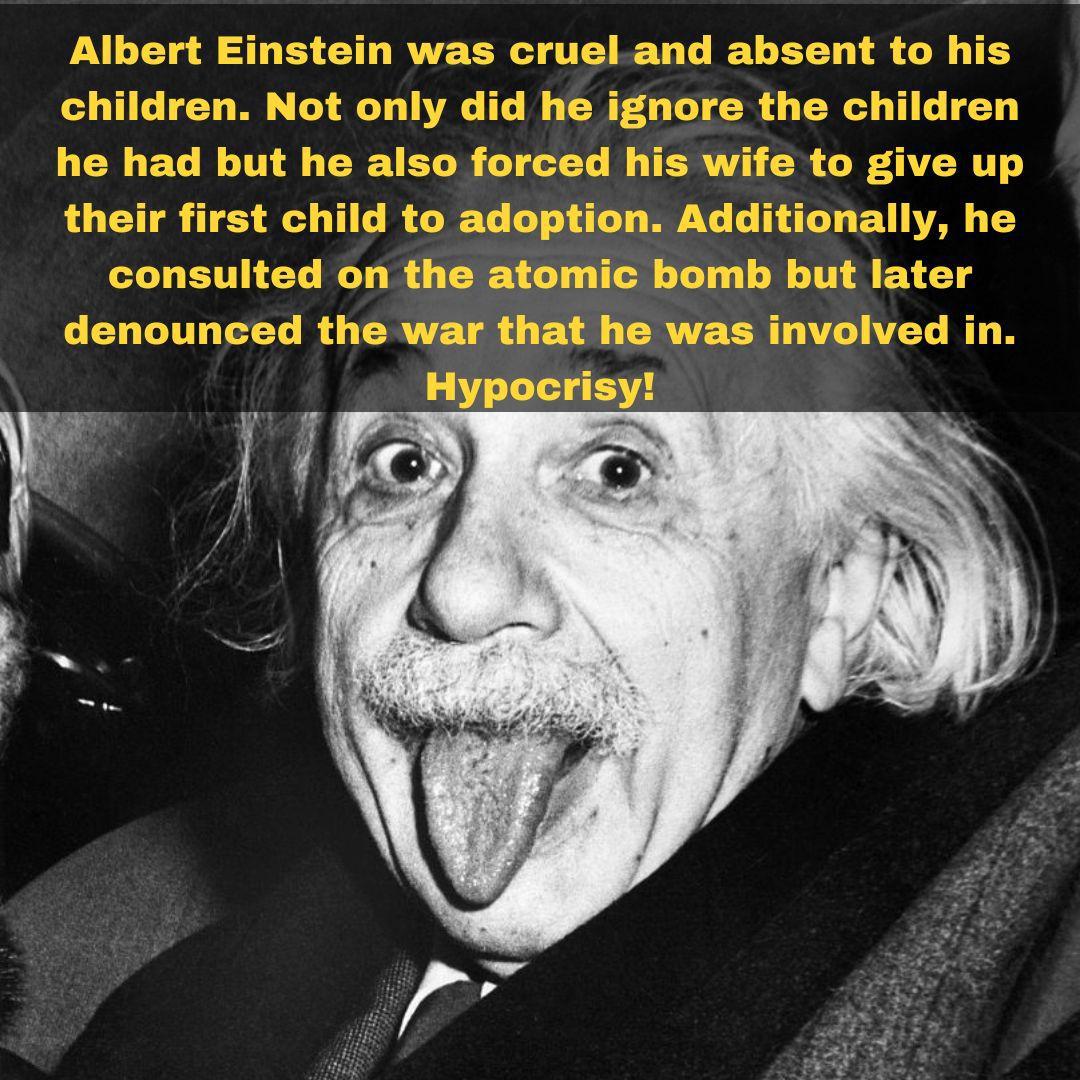 Apparently, Einstein was relatively uninvolved in his children's lives. In fact, he forced his wife to give up their first child for adoption. Perhaps he felt they were a distraction from his work. Not to mention, he consulted on the bomb that destroyed Hiroshima, but condemned the war afterwards.
Alfred Hitchcock
Alfred Hitchcock is regarded as one of the most influential figures in cinema history. As a film director, screenwriter, and producer he has tons of masterful films under his belt. While he might be responsible for great films, he wasn't such a model citizen behind the scenes.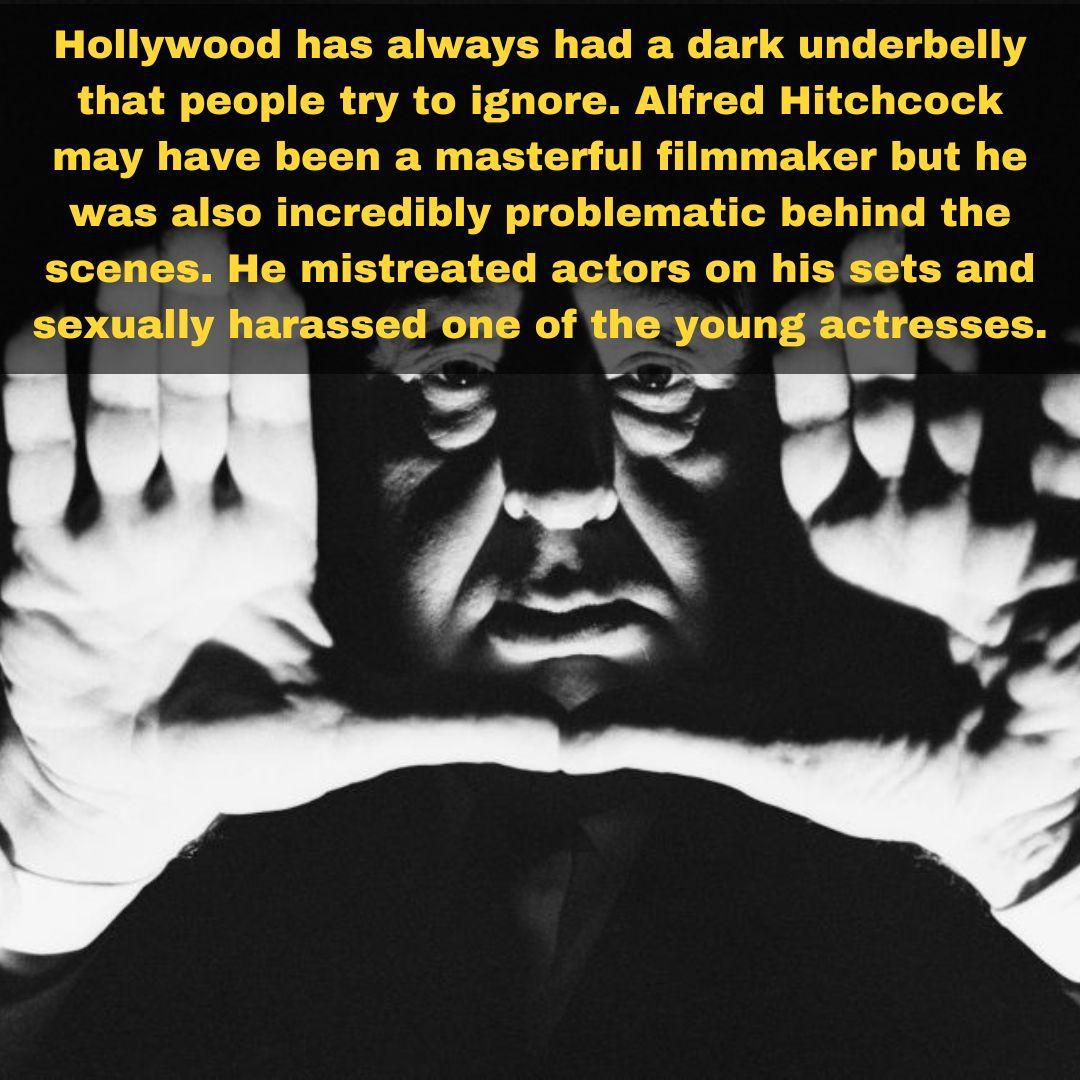 It came out that he was infamous for treating the actors on his sets very poorly. He was also accused of sexually harassing Tippi Hedren on the set of one of his movies.
John Lennon
John Lennon's prestige cannot be understated. As an influential member of the greatest pop band in history, Lennon will always be remembered fondly for his musical prowess.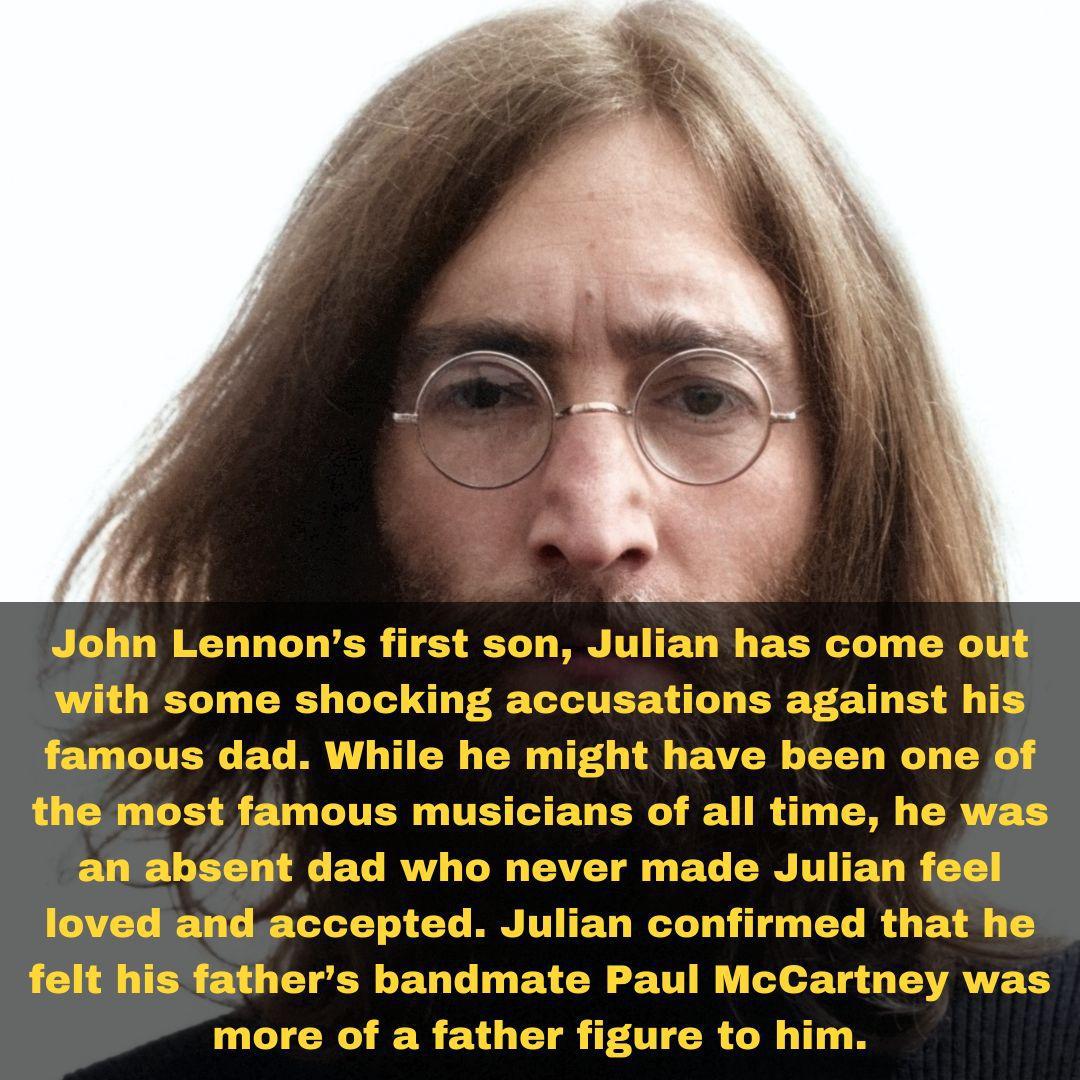 However, his son Julian has come out to say that Lennon was not the best father to him. Julian felt abandoned by his father and resented how much more involved he was with the child he had with Yoko Ono later in life. According to the housekeeper, he also left drugs lying around the house when Julian was young.
Dr. Seuss
Green Eggs and Ham, The Cat and the Hat, The Lorax, and How the Grinch Stole Christmas are only a few of the enormously famous children's books that Dr. Seuss wrote. But tragically, he was not the model citizen that we would have hoped.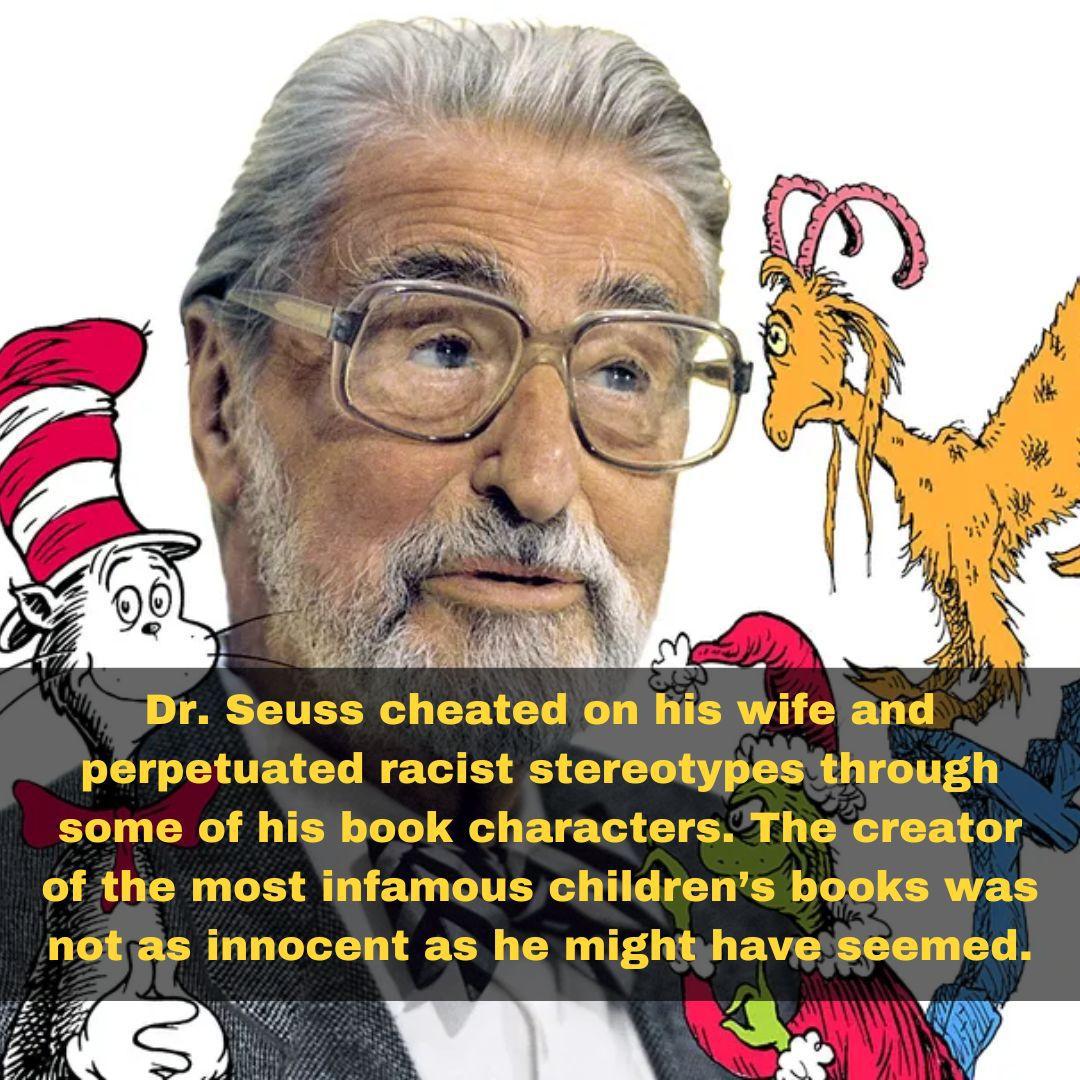 People have noted racist themes in some of his early work based on characters that echo racist stereotypes. Additionally, he cheated on his wife repeatedly. It's hard to believe this was the man behind the beloved children's stories millions of parents read to their children over the years.
Charlie Chaplin
Charlie Cahplin quickly rose to fame in the era of silent film and became the most prolific figure of the silent film industry. His black cap and peculiar mustache were an unmistakable look and he has always been regarded in a positive light.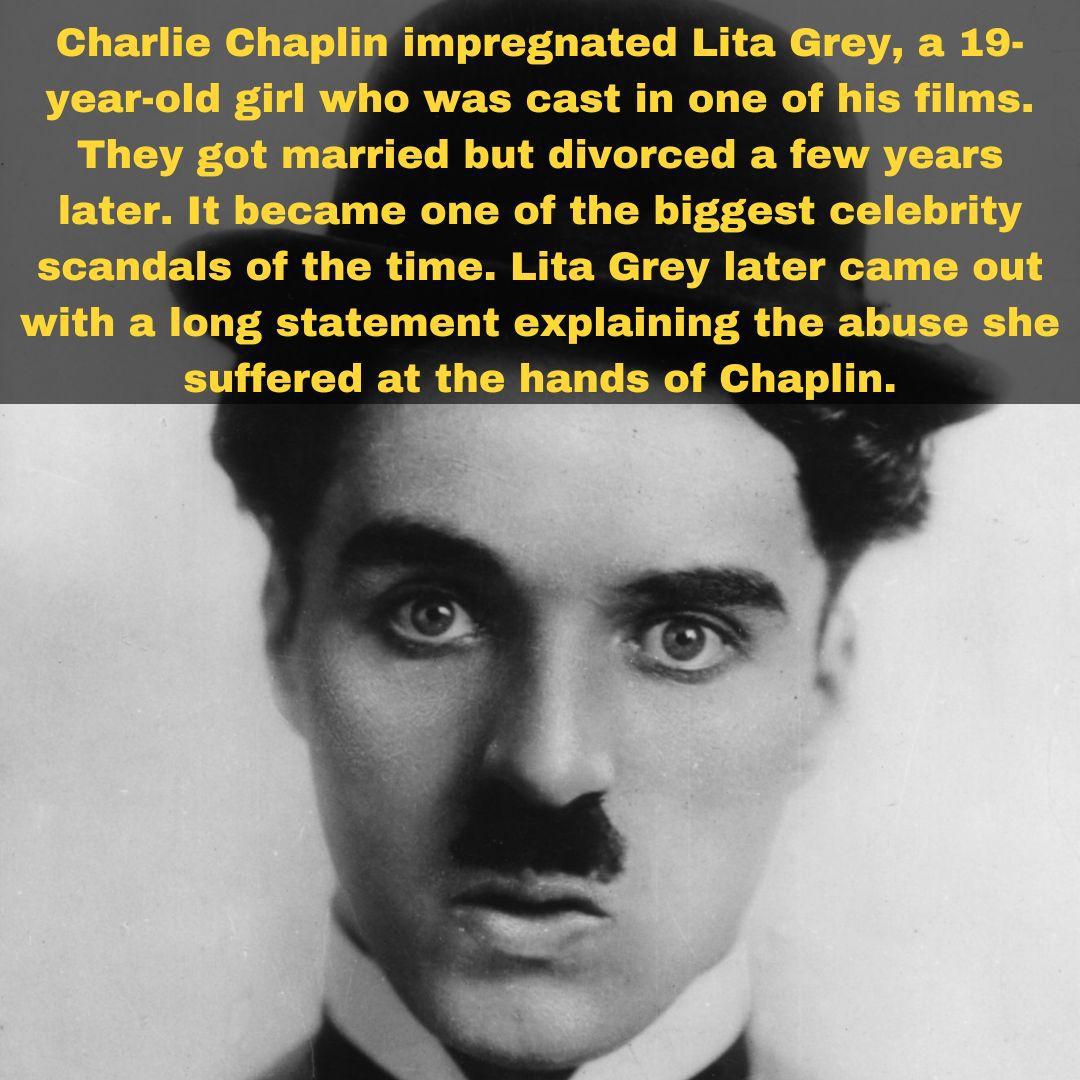 However, many people don't know the dark side behind that on-screen smile. In 1924, the actor impregnated a 16-year-old actress that was cast in one of his films. The actress came out later and explained that Chaplin was abusive towards her and that he tried to force her to get an abortion.
Thomas Edison
Known as the father of the light bulb, you'd think such an intelligent man couldn't possibly have secrets hidden in the closet… right? Wrong.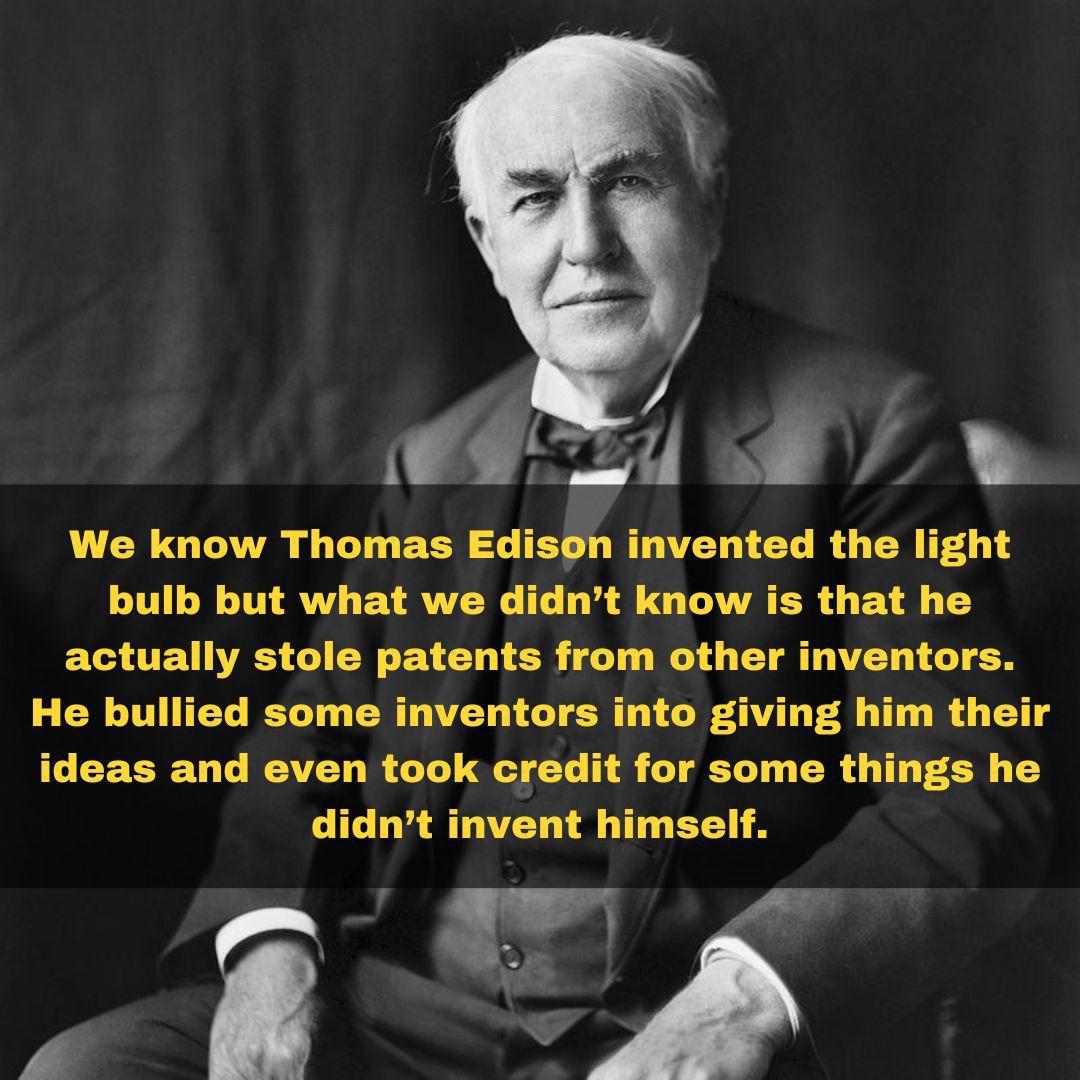 As it turns out, Thomas Edison was actually incredibly insecure and stole patents from other inventors. He feared another inventor would outshine him so he actually bullied and stole ideas from other creators.
Steve Jobs
In more recent history, Steve Jobs set into motion one of the largest tech companies ever built and is responsible for perhaps the most popular phones and gadgets in the world. But, the man who created the iPod turned out not to be so kind.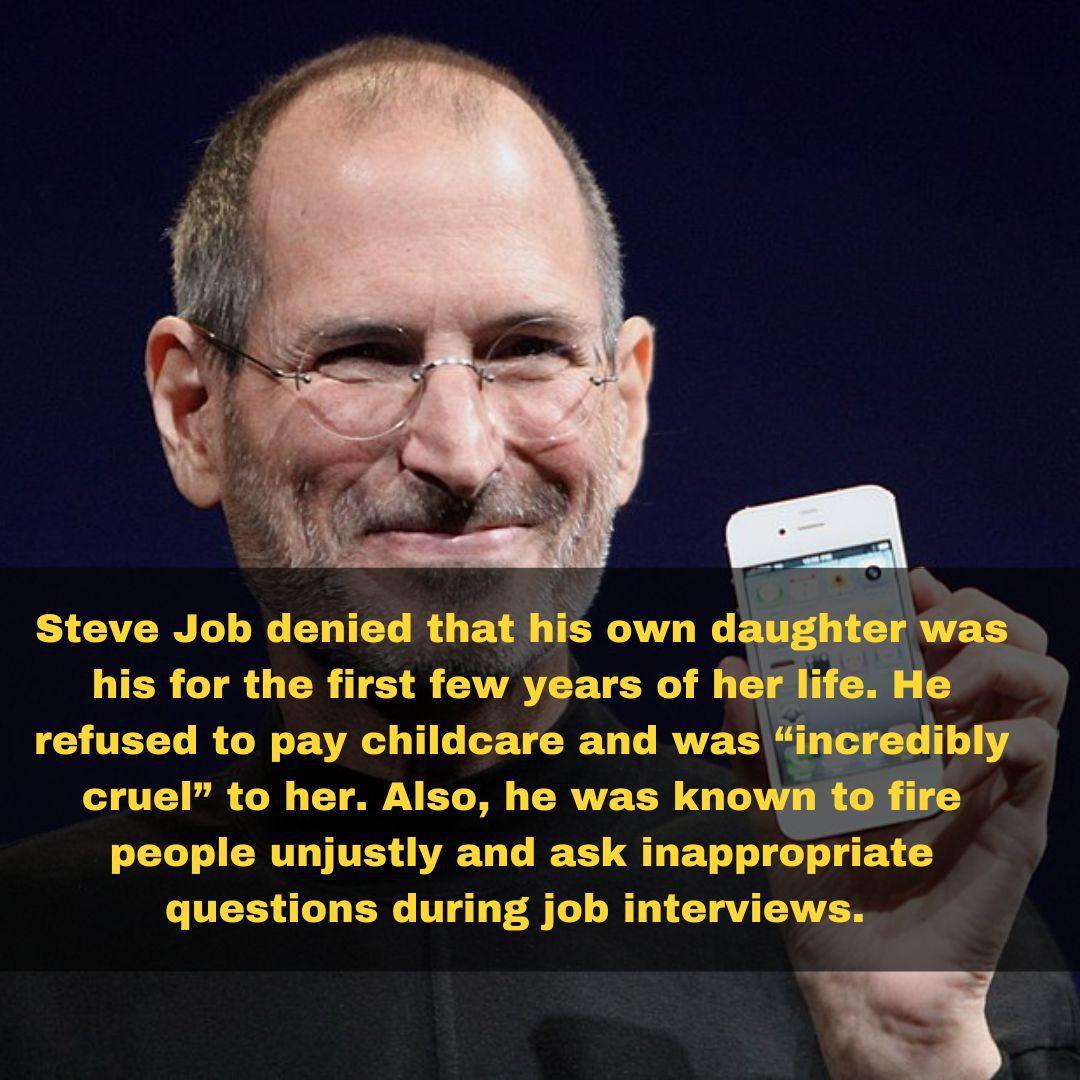 His daughter came forward stating that he was a cruel father who denied that she was his child and refused to pay child support. In business he was also known for firing people without cause.
Charles Dickens
Charles Dickens is a name known fondly in the literary community, but what many don't know is that he was awfully cruel in his personal life. It turns out he had a teenage mistress.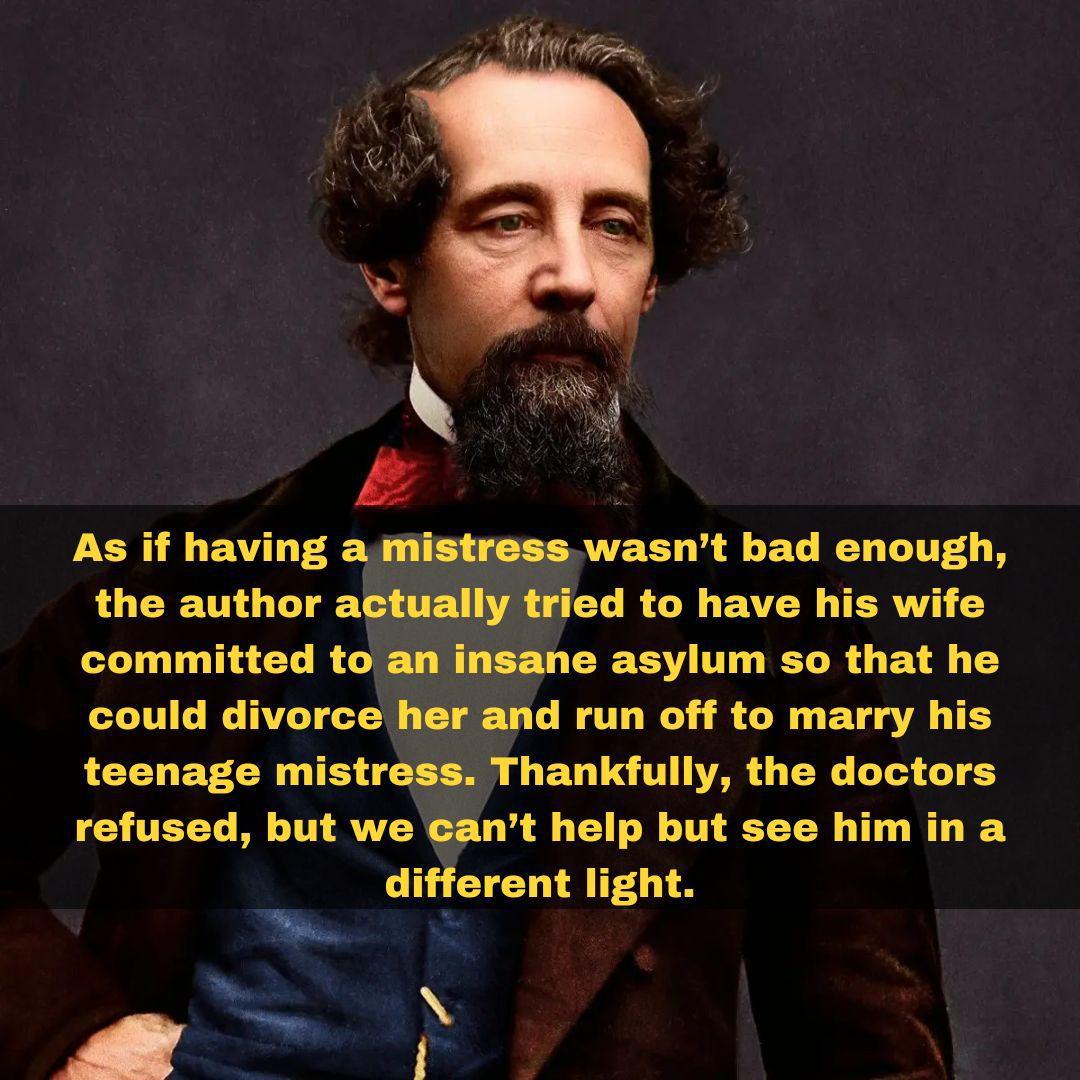 If you thought that wasn't bad enough, he tried to use his power and fame to bribe a doctor to have his wife committed to an insane asylum in order to run off with said mistress.
Alexander Hamilton
Alexander Hamilton has been remembered fondly in history as one of the most influential founding fathers, and has only grown in popularity from the famous musical "Hamilton".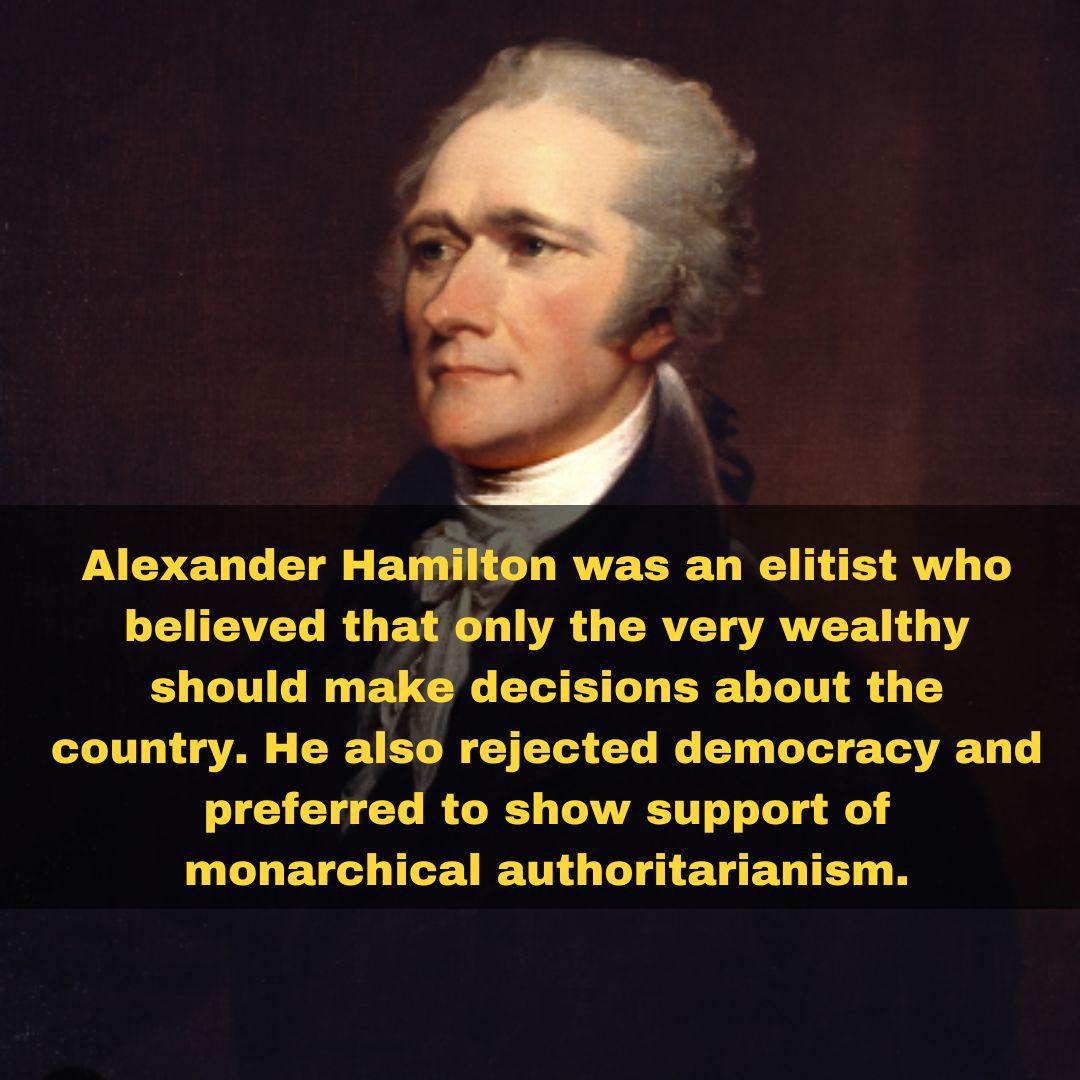 However, his ideals were not ones that should be idolized. Apparently the man was an elitist who only listened to the ideas of the very wealthy and higher-ups in society. Also, he rejected democracy.
George Washington
We would all like to believe that the first President of the United States was a saint, but that is far from the truth. While Washington did change the course of American history, he was also a bit of a hypocrite.
George Washinton owned slaves for almost his entire life. As his political career progressed, he stated that he had reconsidered his views on slavery but still refused to free many of his slaves even after it was legal to do so.
Henry Ford
Henry Ford may have been partially responsible for the revolutionized car industry, but his personal beliefs were not so progressive. In fact, he was a part of a mutual admiration society with none other than Hitler!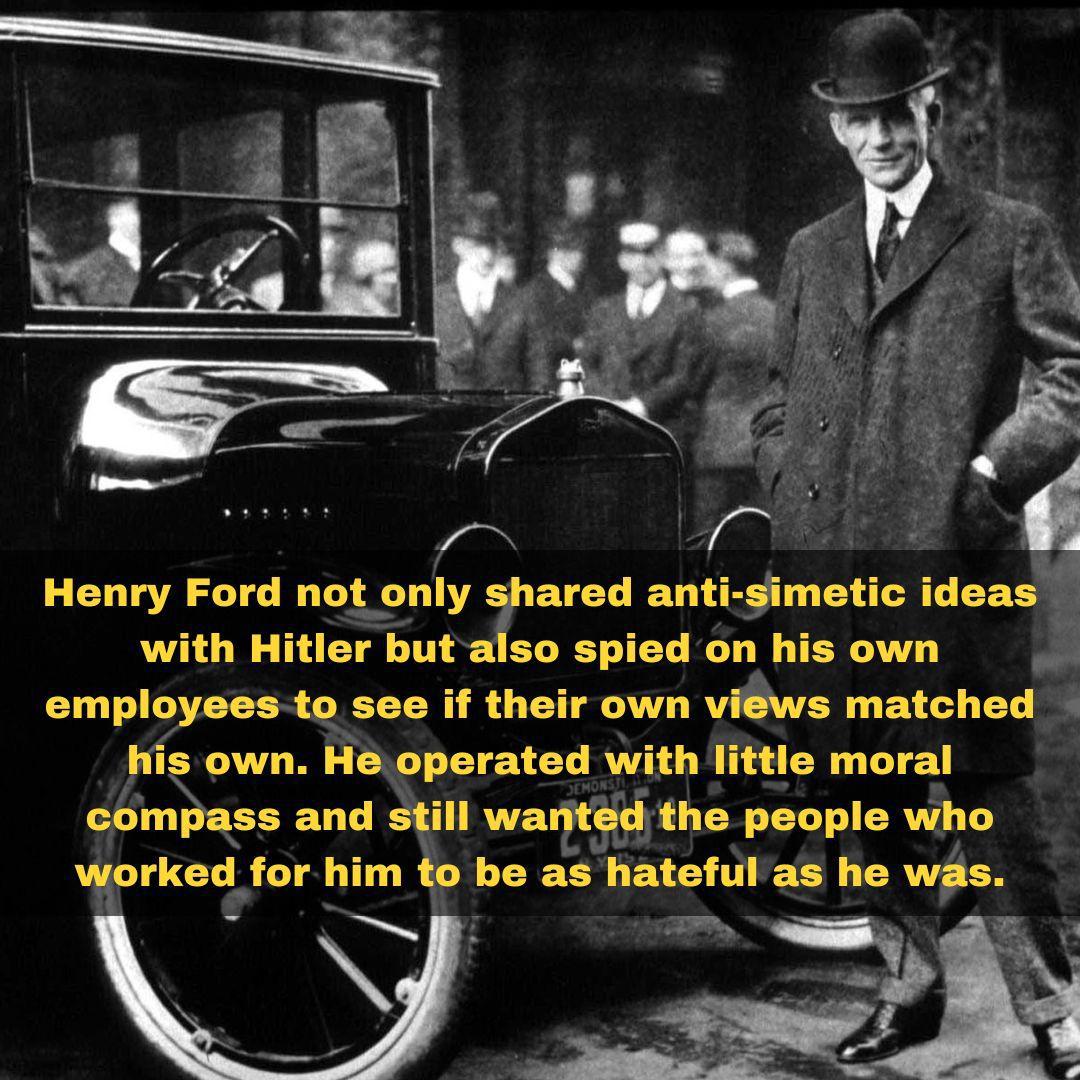 He wrote anti-semitic texts with hateful speech. Additionally, he had a creepy habit of surveilling his employees in their private homes to see if they were aligned with his "moral standards".
P.T. Barnum
P.T. Barnum rose to fame with perhaps one of the most famous circuses of all time. And white he may have put on a fantastic show, his methods were questionable.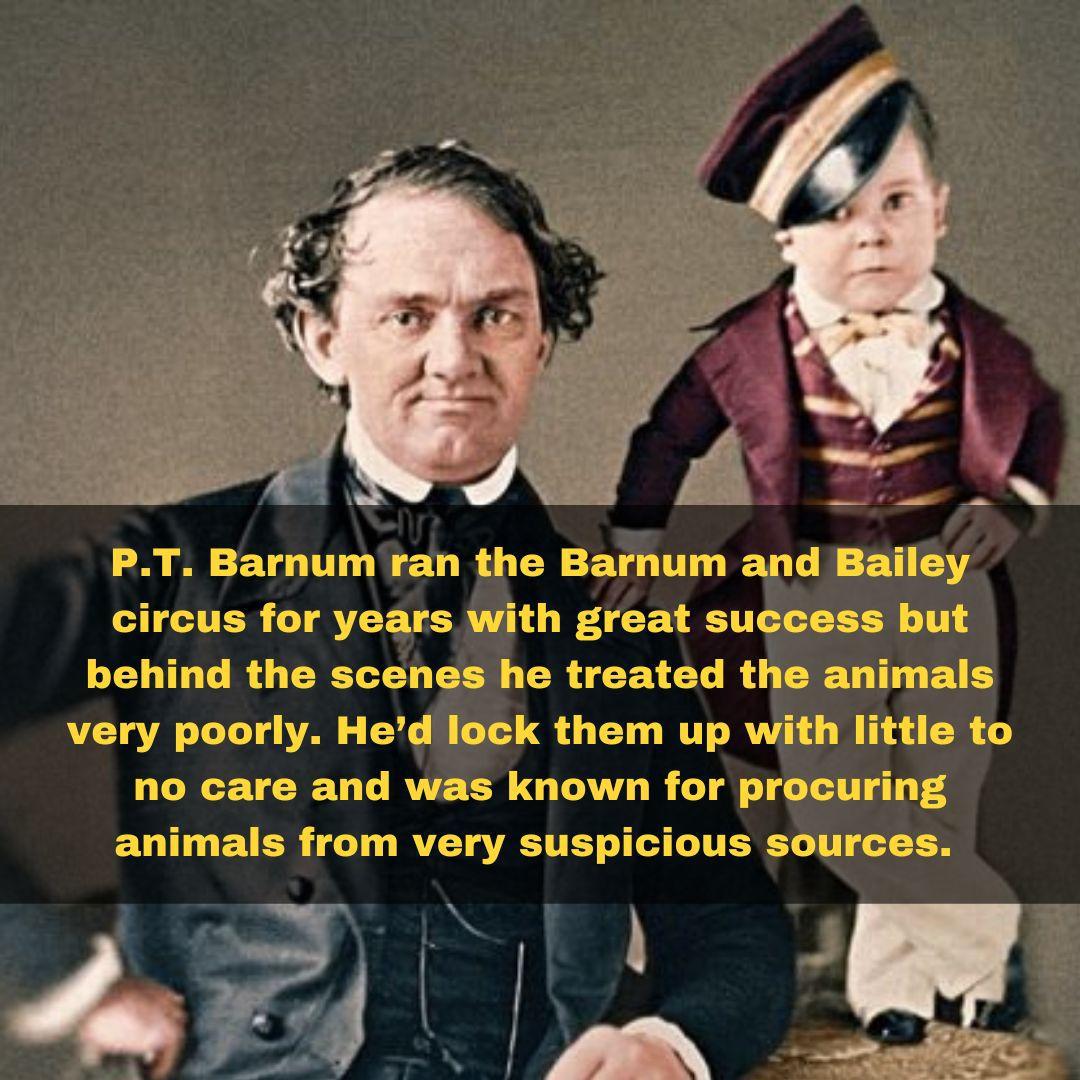 He did cruel experiments to the people and animals in his show, locked them up anytime they weren't performing, and made money off them all the while.
F. Scott Fitzgerald
F. Scott Fitzgerald is best known for being the author of "The Great Gatsby", a book read by millions of people which was later adapted into a film starring Leonardo DiCaprio. Although he may have been one of the greatest writers of the 20th century, he was a far cry from a good person.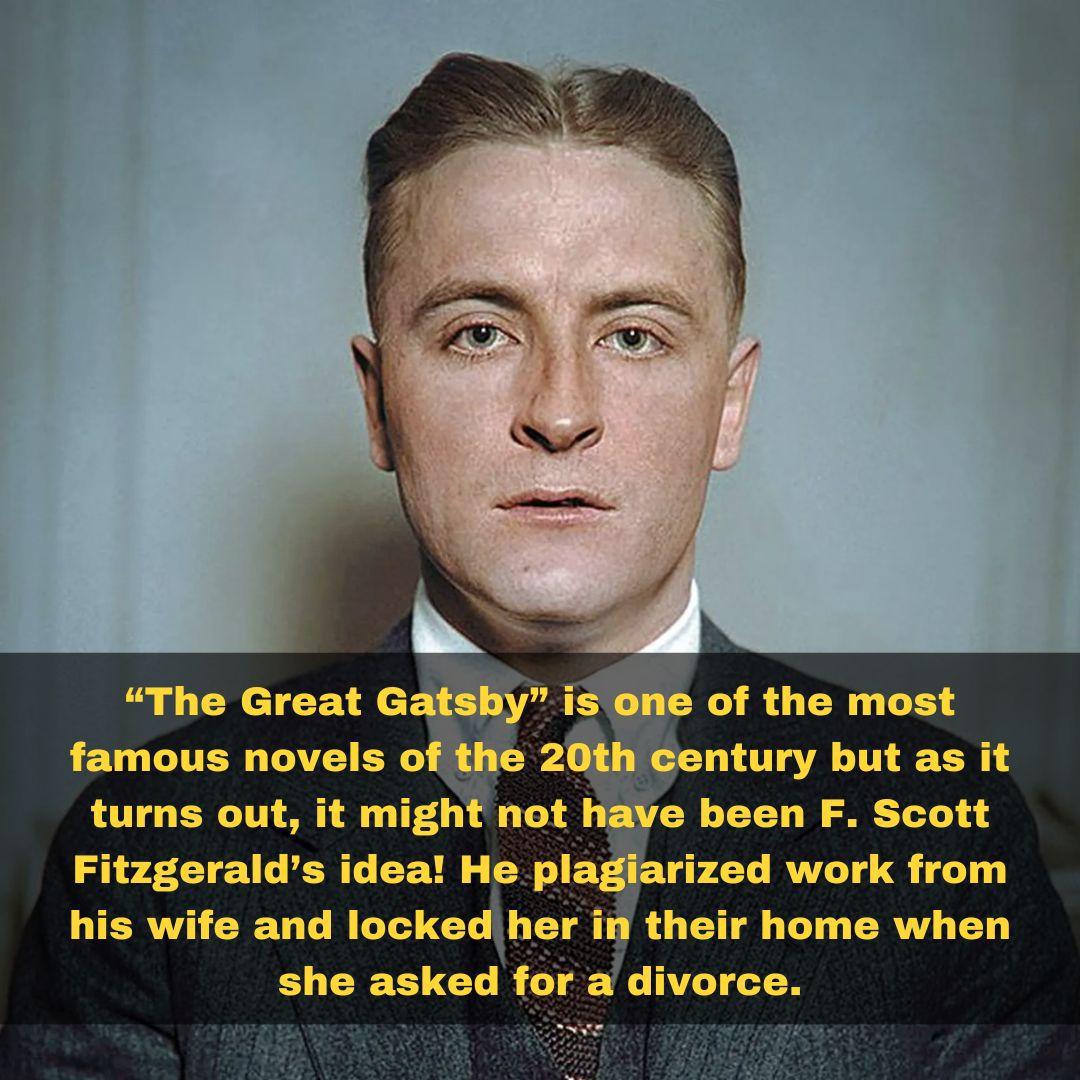 As it turns out, he actually plagiarized some of his own wife's work! Furthermore, when she asked for a divorce he did the unthinkable and locked her in the house to try to prevent it.
Frank Sinatra
There is no denying that Frank SInatra is one of the most prolific and transformative singers in the history of American music. His songs stand the test of time and his voice was one of a kind.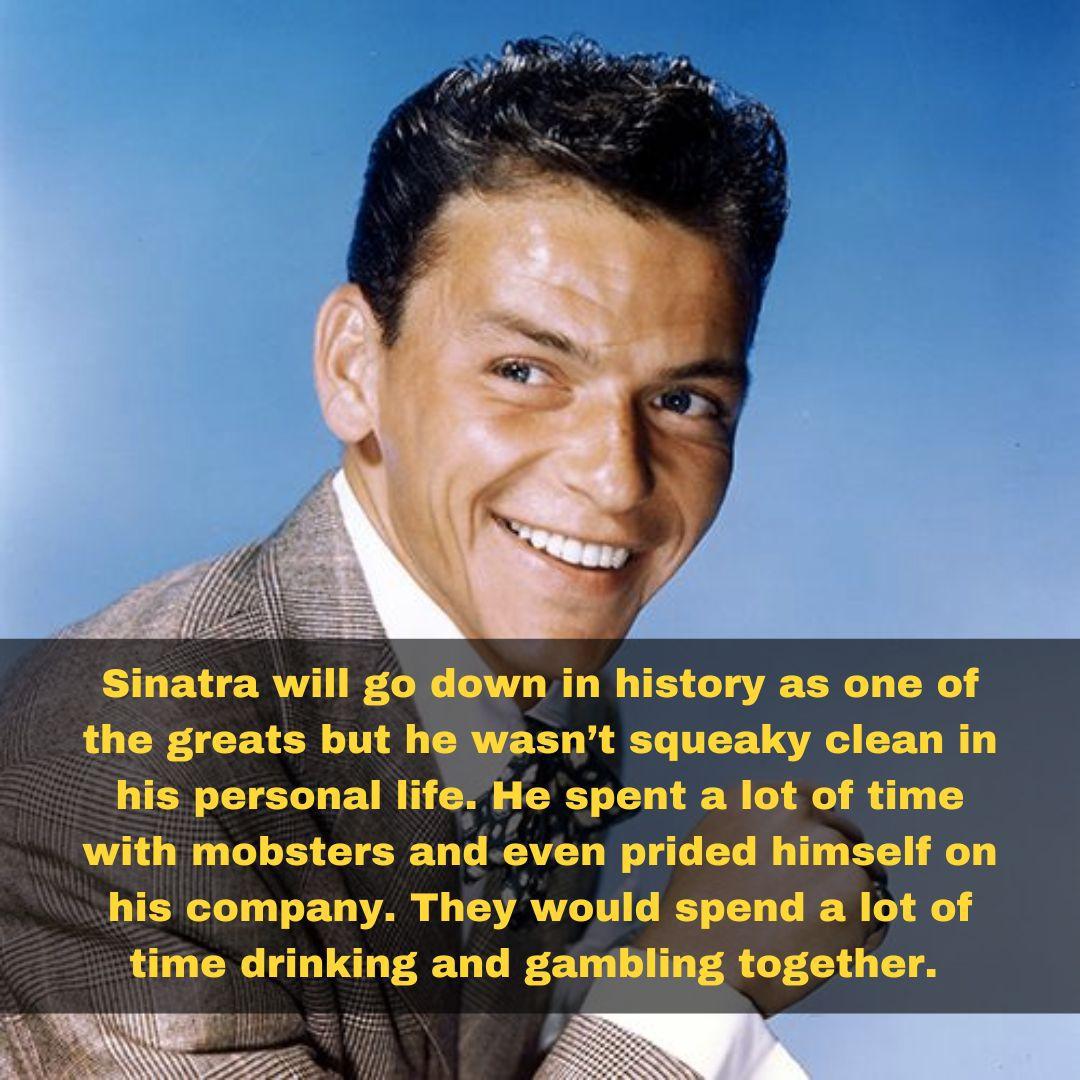 But, he wasn't exactly America's sweetheart. The man took pride in his various connections and friendships with mobsters. He enjoyed spending his time with them in casinos and clubs drinking, gambling, and meeting women.
Pablo Picasso
As one of the most formative members of the art movement, you might not know much about Picasso outside of his impressive artistic ability. Surely, most people can pick a Picasso piece out of a lineup for its uniqueness and color.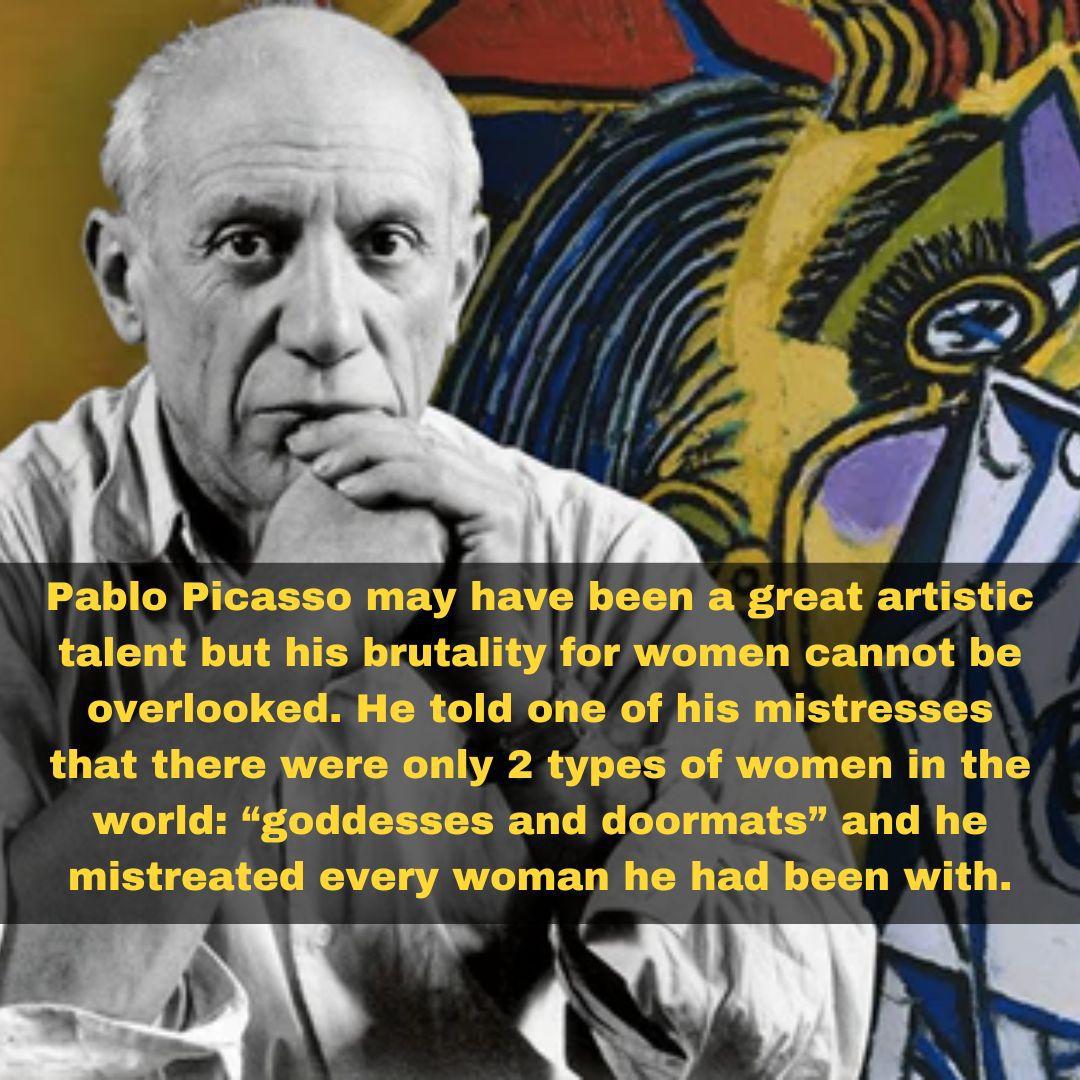 Tragically, Picasso was not such an upstanding citizen. He was known for mistreating and beating women. He went so far as to say "Women are machines for suffering". Awful.
Abraham Lincoln
Abraham Lincoln is known as the President of the United States who freed the slaves. But, like any politician, he was not without his faults. In one particularly gruesome instance he ordered the execution of 38 Dakota Indians.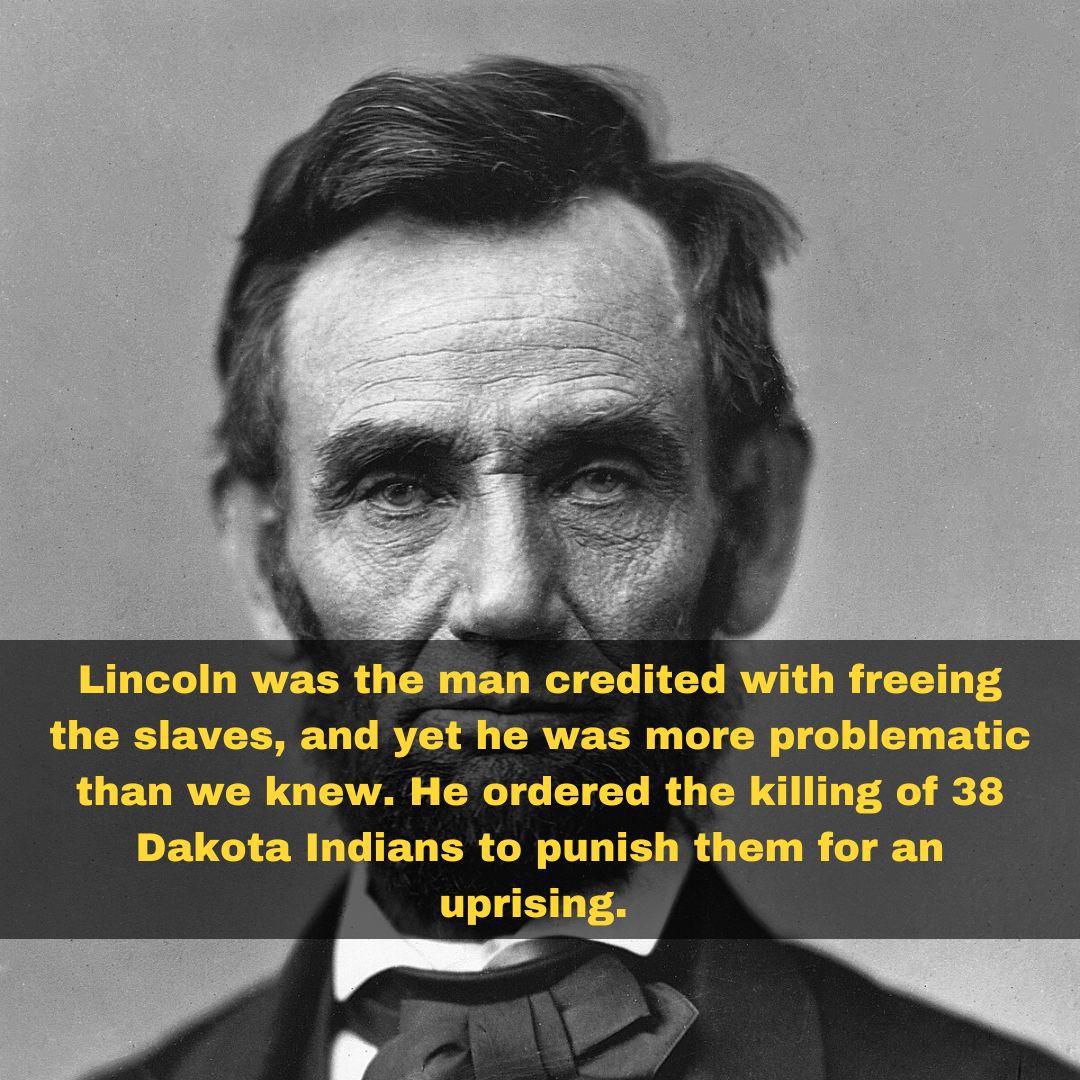 The order was meant to be a punishment for the Santee Sioux uprising in which 400 white settlers were killed. Interesting that a man who preached for equality would turn around and order an execution like this.
James Watson
You may not know the name James Watson but he was the man who discovered DNA. Naturally, this laid the groundwork for much of what we know about what makes up living beings today. But, his personal views were pretty shocking.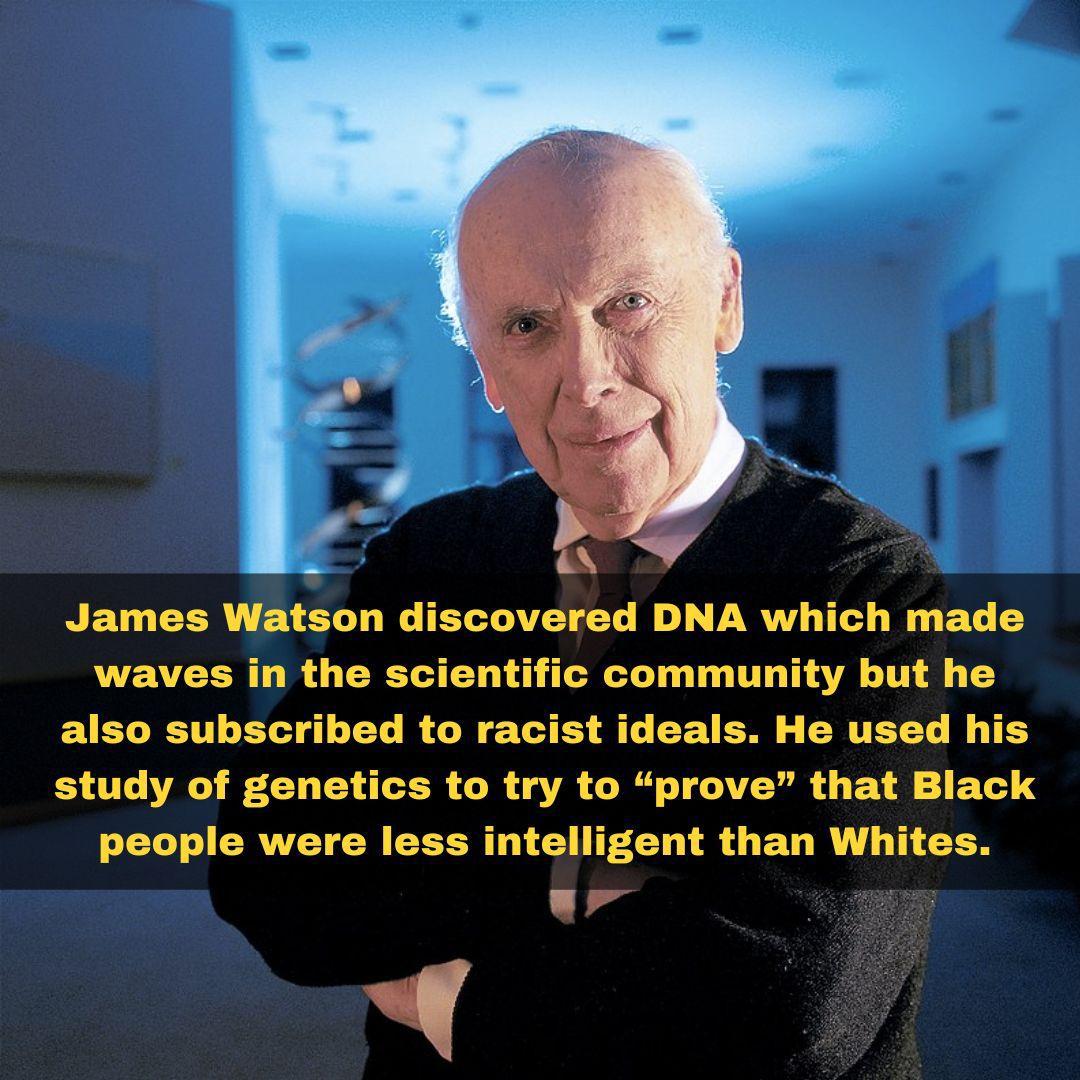 He held racist, sexist, and anti semitic beliefs which he used his work to "back up". His beliefs made him overall disliked by the scientific community.
Walt Disney
It may be surprising to hear that the man behind the magic of Disney was actually not such an upstanding citizen.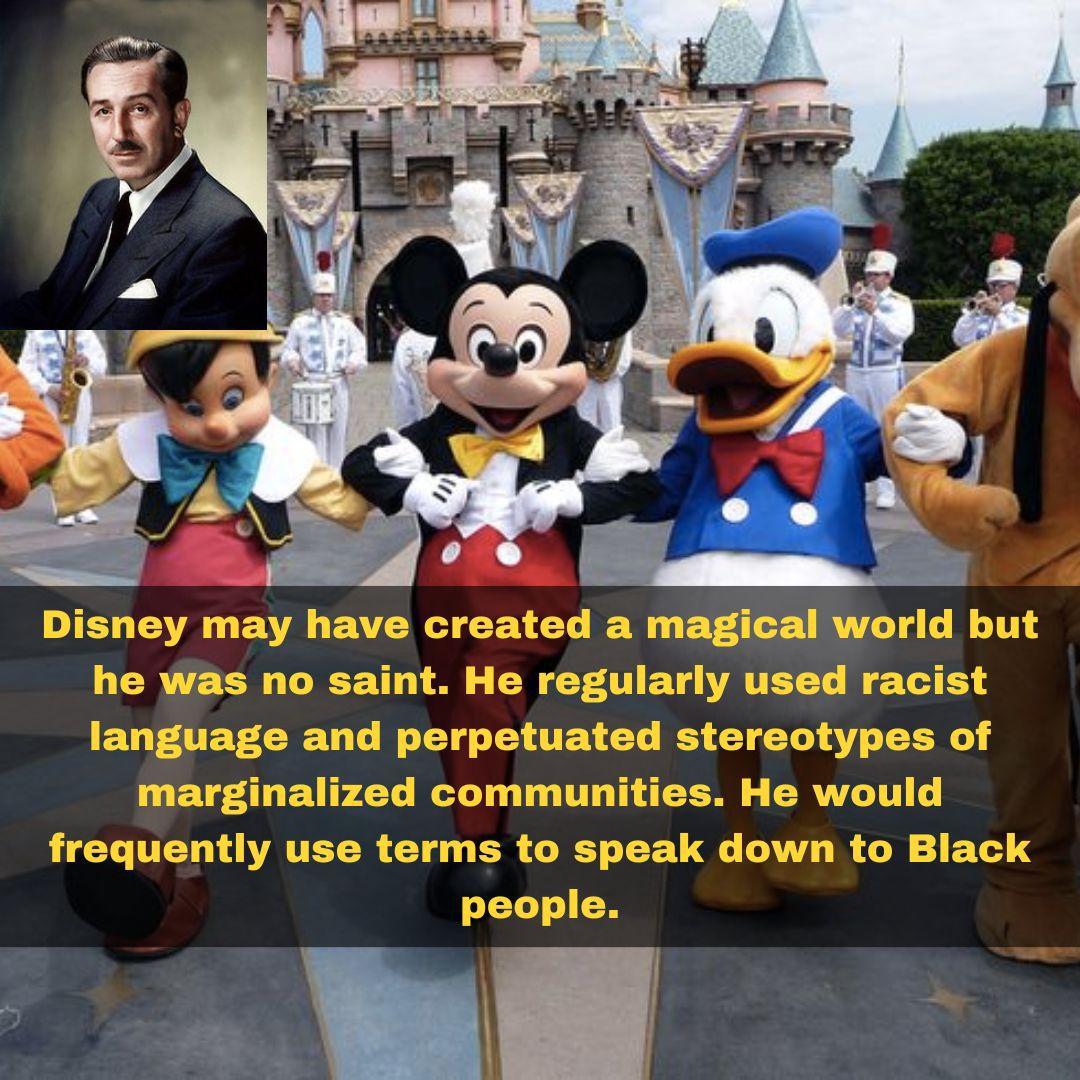 Unfortunately, Walt Disney had some racist ideals and he would frequently use language that perpetuated really harmful stereotypes. It's sad to think that the man who created Mickey Mouse was capable of such things.
Roald Dahl
Roald Dahl is another children's book author that was not as kind as we would have hoped. In fact, he was so cruel that his wife gave him the nickname "Roald the Rotten".
You must be pretty bad to earn a name like that from your own wife. He cheated on her throughout their entire marriage, and was even caught being unfaithful when was recovering from a stroke.
Johnny Cash
Johnny Cash was a transformative performer and rose to fame as one of the most prolific country singers of all time. Who could forget when he performed for prisoners in a jail?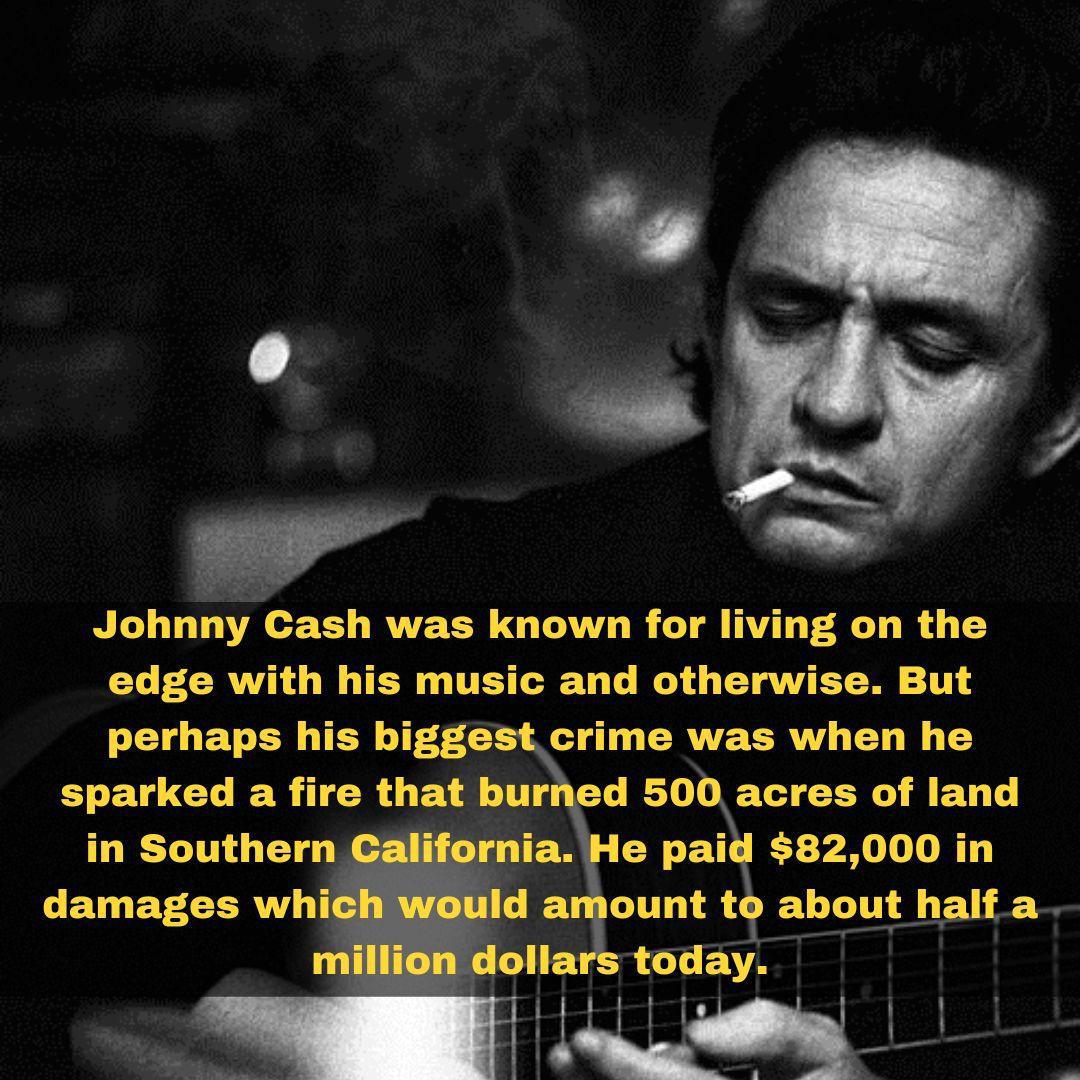 But he didn't have a perfect record. He was responsible for a fire in Southern California that nearly wiped out the entire population of an endangered bird. He was forced to pay a fine for the damages, but it didn't nearly cover what was actually damaged.
Aristotle
Even the great philosophers who are still quoted to this day were problematic. Turns out, Aristotle really hated women.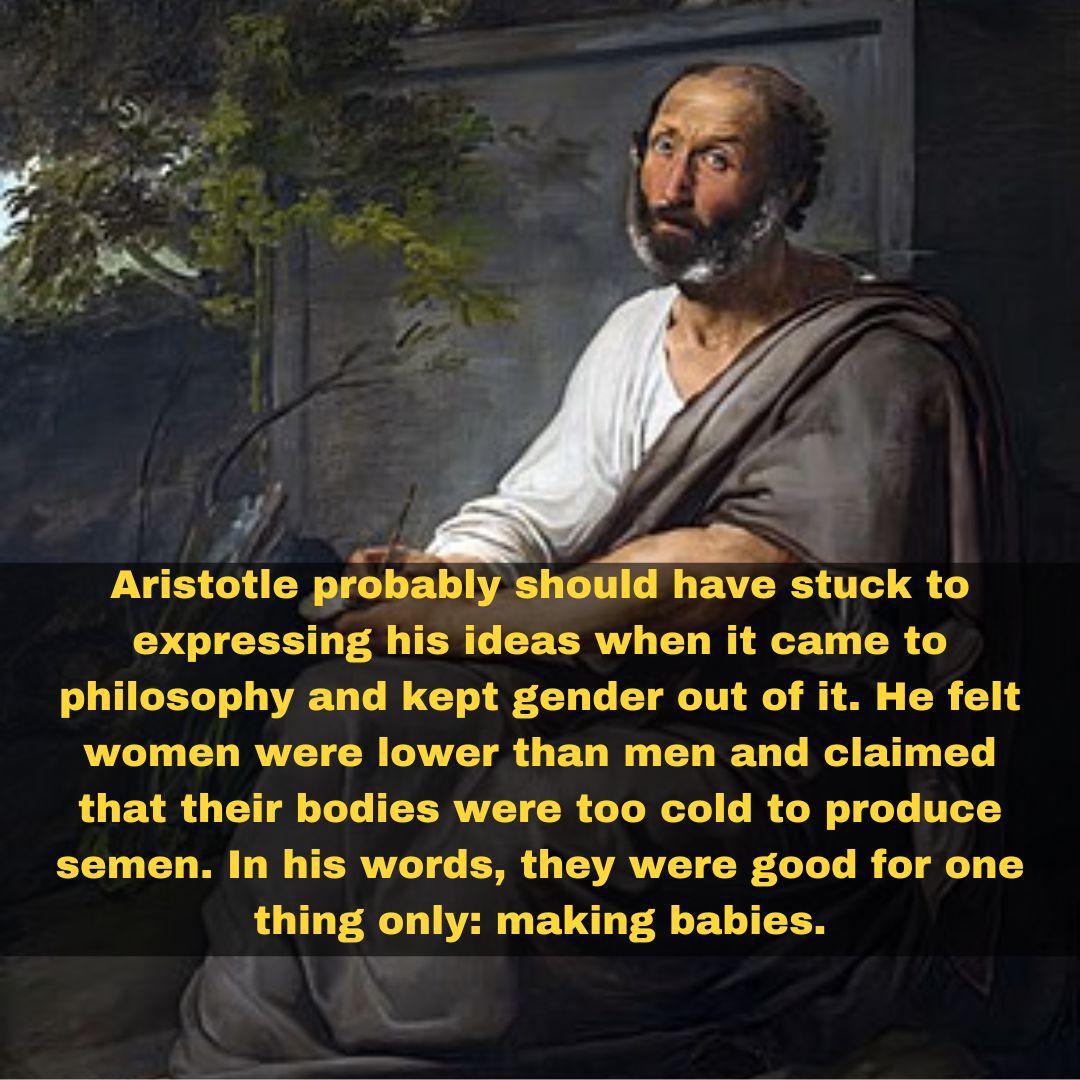 In fact, he even referred to them as "deformed males", claiming that their only purpose was to make babies. He believed women were weak, irrational, and imperfect.
Florence Nightingale
Florence Nightingale was an upper-class woman during the time of Victorian England and is widely considered the founder of modern nursing. However, this is not entirely true, because she trained with a group of German deaconess nurses which she couldn't have done if she invented the profession.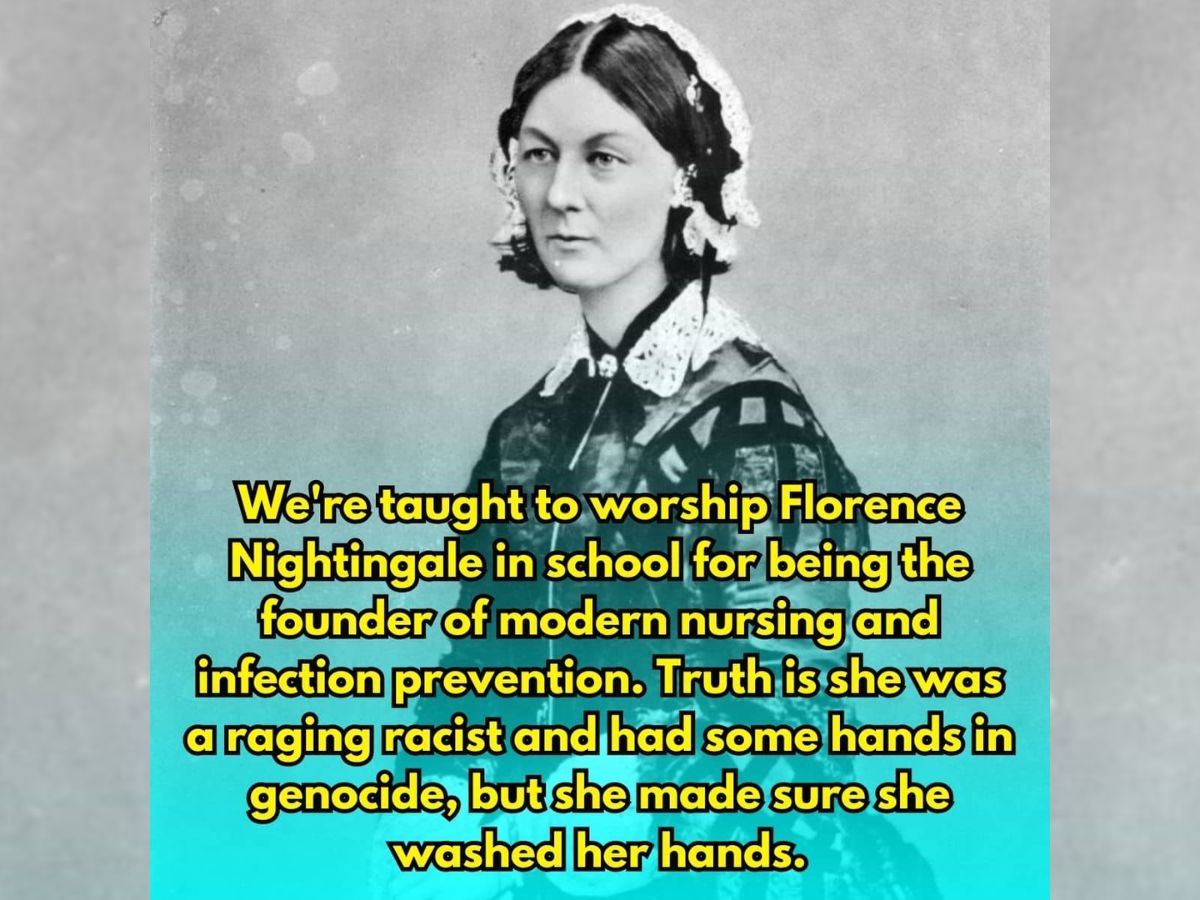 She was quite a radical woman. Even though she contributed to modern nursing as we know it she played a political role in contributing to the genocide under British rule of countless Indigenous people.
Miles Davis
Miles Davis had a lasting impact on jazz music that will not soon be forgotten. But the man had something of an explosive temper if you knew him well.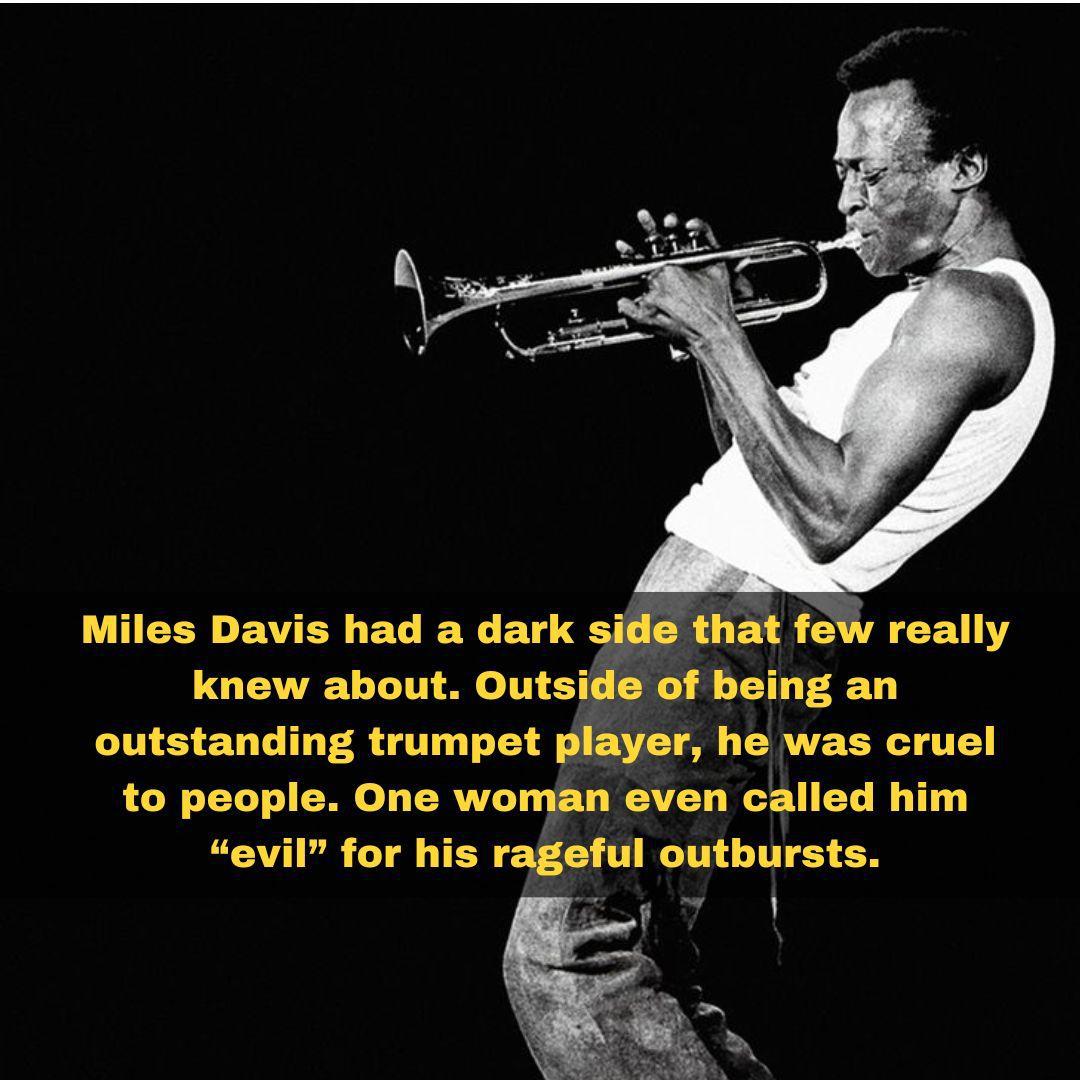 He was known for mistreating the women he was with and would explode in fits of rage often. Most people would not know this side of the jazz player.
Lyndon Johnson
Lyndon Johnson had quite the history before he even became president. He had a habit of intruding on peoples' private space to analyze how they felt about him.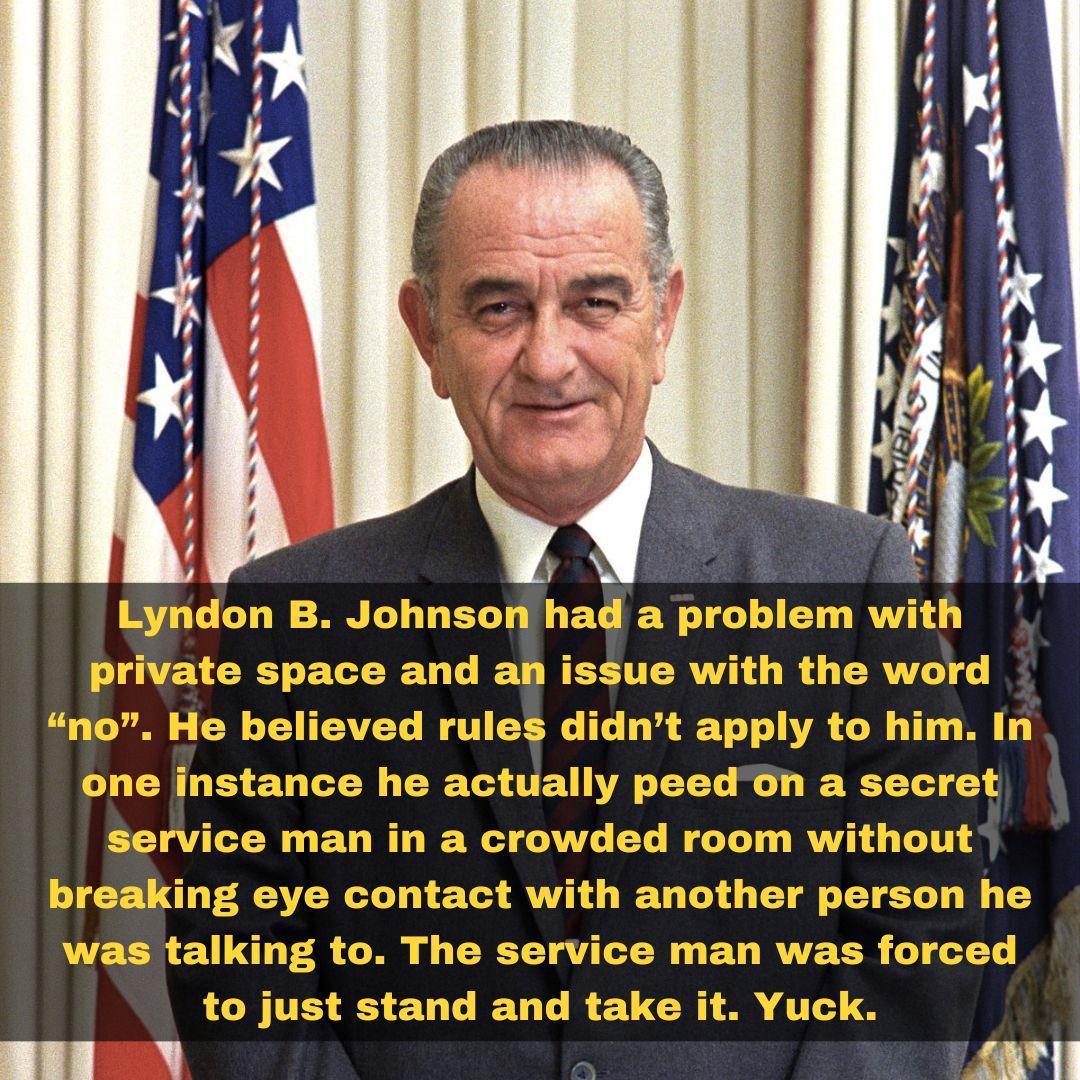 He would often violate personal space and intentionally try to make people feel uncomfortable in an effort to see their "true feelings" about him. He didn't have very many boundaries, which is not the best quality to have in a President.
Joe DiMaggio
Joe DiMaggio is one of the baseball legends along with Babe Ruth and Mickey Mantle. But he is also famous for being married to one of the most famous women in Hollywood: Marilyn Monroe.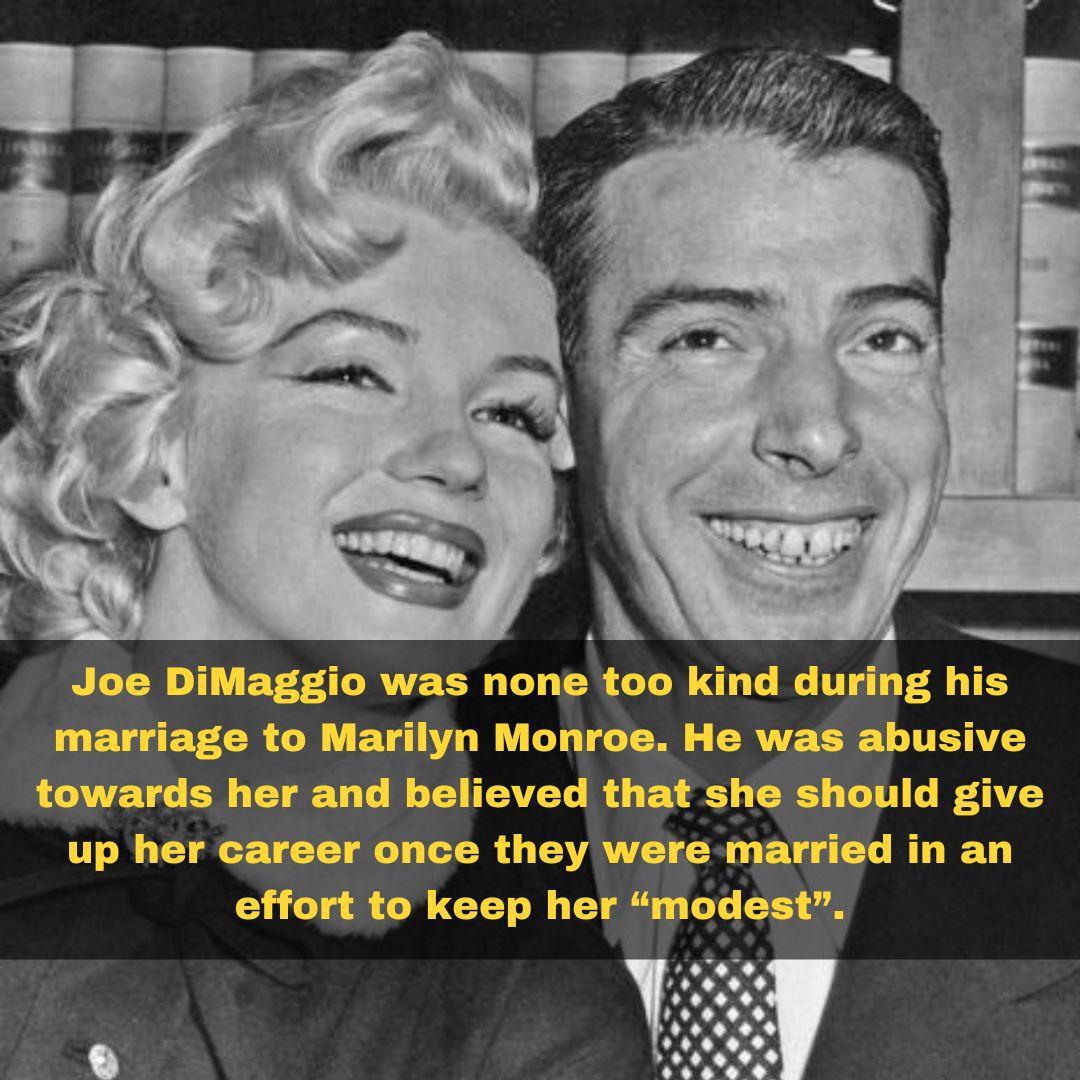 Unfortunately, he wasn't all too good to Ms. Monroe as they had a very publicly abusive relationship.