High School Athletes Who Grew Up To Be Big-Name Celebrities
Celebrities aren't brought down from the heavens or born in scientific labs to create perfect people. Like all of us, they had to survive high school. Some of them didn't just survive—they thrived, taking part in athletic programs or joining up with the after school sports team. It's a great way to build confidence and maintain a great physique.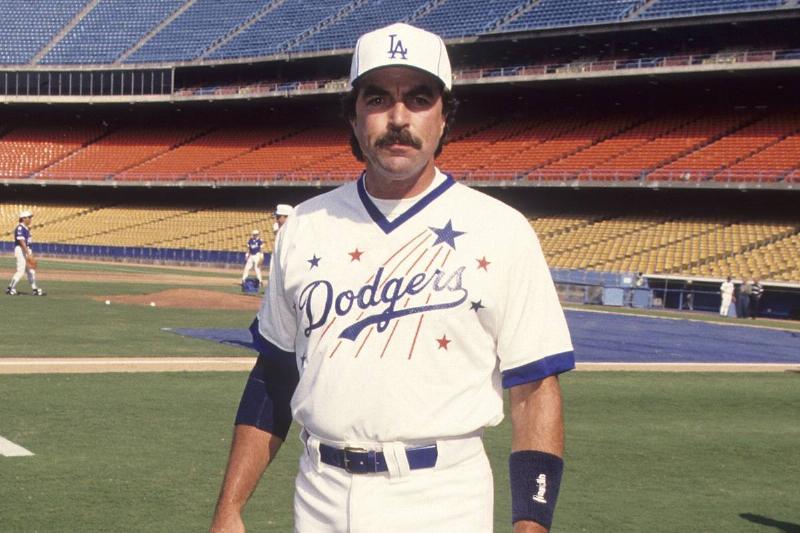 Of course, being a celebrity isn't all just red carpets and glamour. A lot of work has to be put into any production, performance, or role—whether that energy is put into stunts, extra takes, or endless marketing campaigns and interviews. These ten celebrities cut their teeth on the football field or on the rink—some of the names here may even surprise you.
James "Jimmy" Dean
We couldn't have imagined this iconic actor wearing glasses—never mind playing B-ball for the school team! According to a friend, Dean was an aggressive force on the court. He played to achieve perfection at Fairmont High School in Indiana.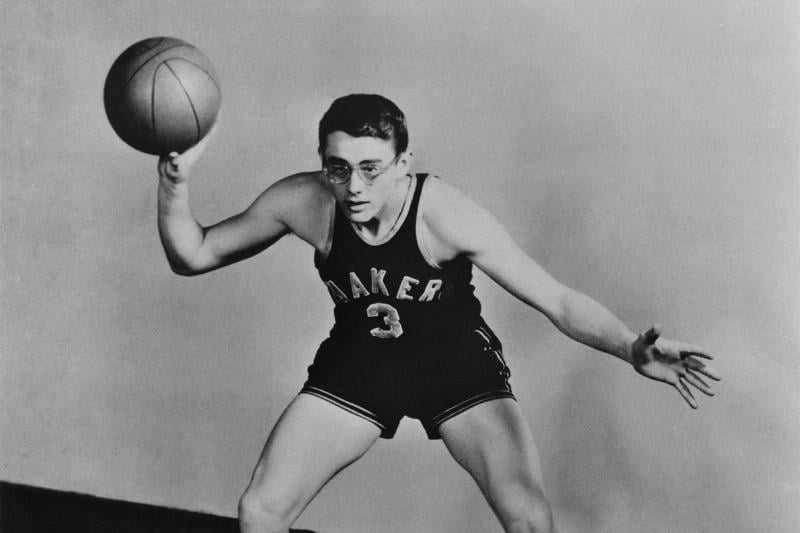 If the referee ever called foul on him, he would throw his glasses across the floor in disgust. That's very like the James Dean we know from the silver screen. He wasn't just a maverick with a basketball—he was also a school baseball champion, too.
Forest Whitaker, Former Football Champ
Despite being an award-winning actor and having sizzling charisma, Forest Whitaker's earlier passion was actually music. Before that, it was football. Forest split his extracurricular activities between singing in the school choir and tossing the pigskin around for his school, Palisades Charter High School, in LA.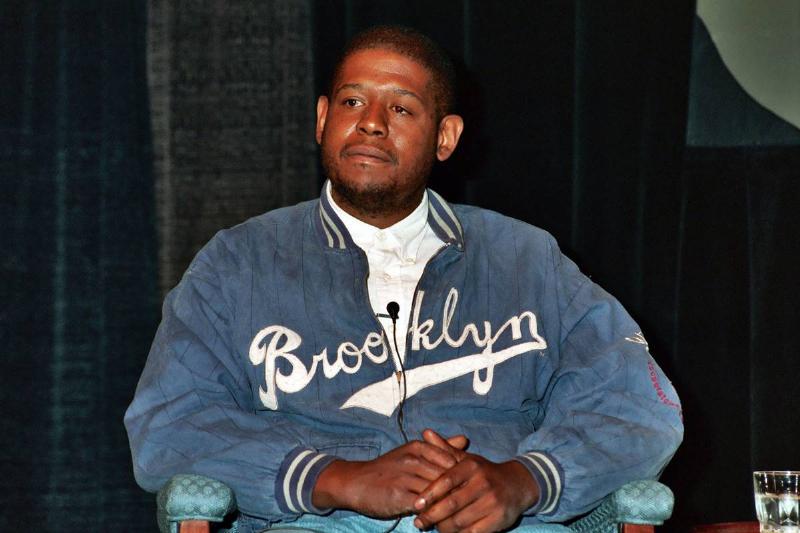 His performance on the field earned him a college scholarship at USC, but unfortunately, due to a severe back injury, he had to put the skin down and focus on his voice and on music (we think it worked out!).
Mick Foley And Kevin James In The Ring
Imagine this joker going up against future WWF legend Mick Foley! Actually, the two were a part of the same team. Funnily enough, James happened to be the number one wrestling champ at the school, while Foley came second place.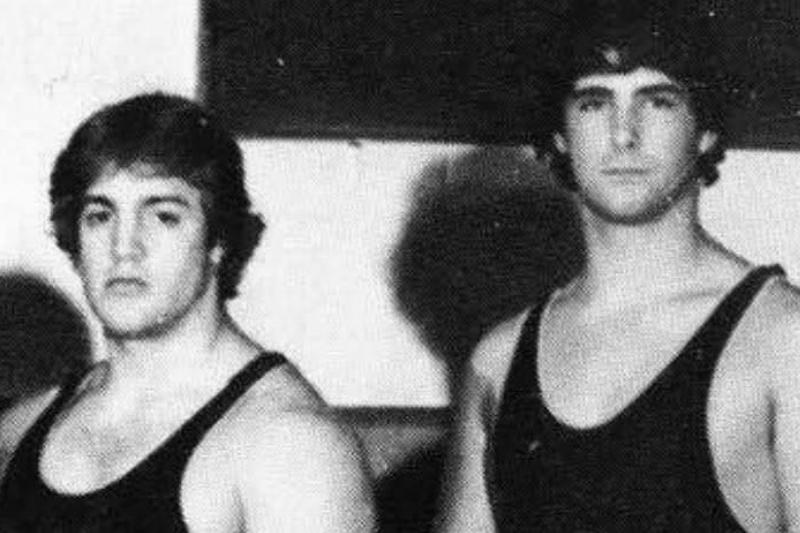 We can't imagine being pinned by Paul Blart, Mall Cop either, but at Ward Melville High School in Long Island in the 1980s, there was a good chance of it happening if you stepped into the ring. However, a back injury put this would-be face out of commission—and into the comedy scene. Lucky for us.
Tom Selleck Knocking It Out Of The Park
At six-foot-four, Tom Selleck would have made one heck of an athlete in any sport of his choosing. His choice of sport at Grant Hill High School happened to be baseball. His skills through the late '50s and early '60s even won him a college scholarship! Whack!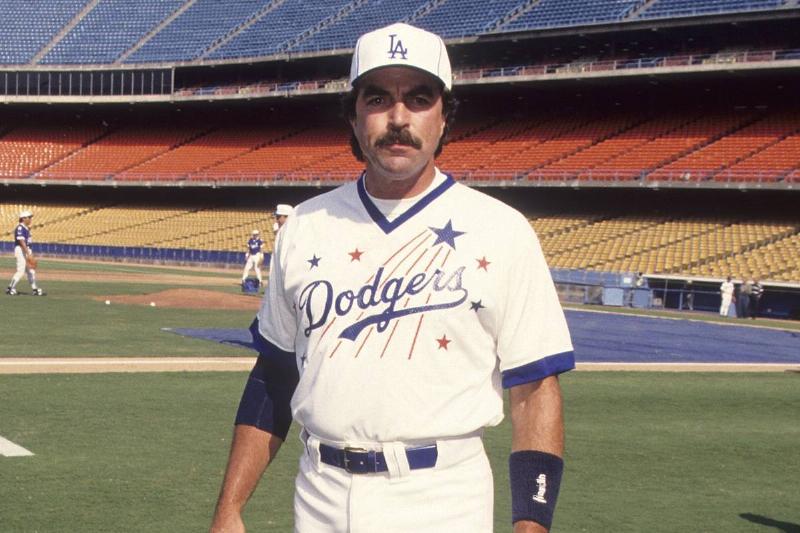 He may not have been born with his iconic mustache, but as he's standing there on that field, it's hard not to imagine otherwise. Later, when he began his studies at USC, he took the next logical step and joined the basketball team, the Trojans. Seems like everything he touches turns to gold!
Go, Britney!
Following the end of her tenure with the Mickey Mouse Club in the mid-90s, Britney Spears returned to her high school, McComb's Parklane Academy High school, in Mississippi. But she found returning to her studies tedious and looked for a way to break up the monotony of the school week.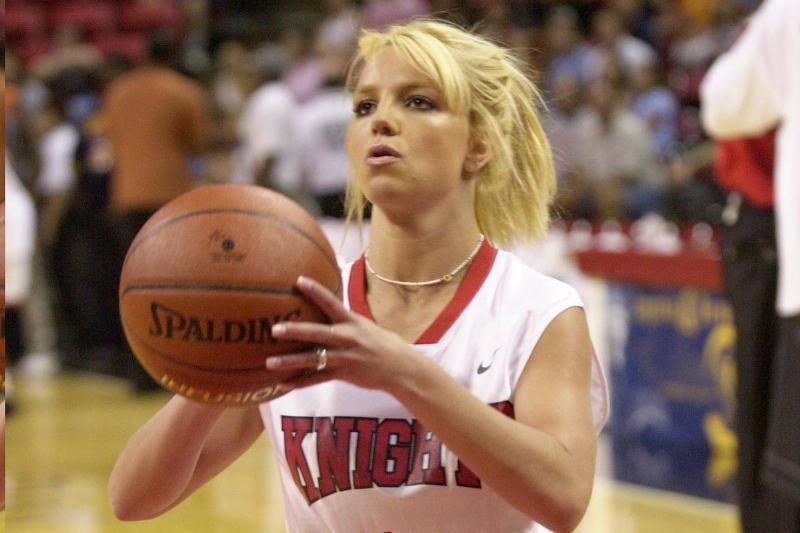 As a point guard on her school basketball team, she managed to pass through the drudgery of study, shooting hoops until she graduated, becoming the quintessential 90s pop icon she became known for, winning fame only a few years later in 1999.
Kate Middleton On The Hockey Field
Considering she's married to a prince, the man who is second in line to the British throne, Kate probably had to beat off the competition with a stick. Luckily she got lots of practice back in her high school days at Marlborough College.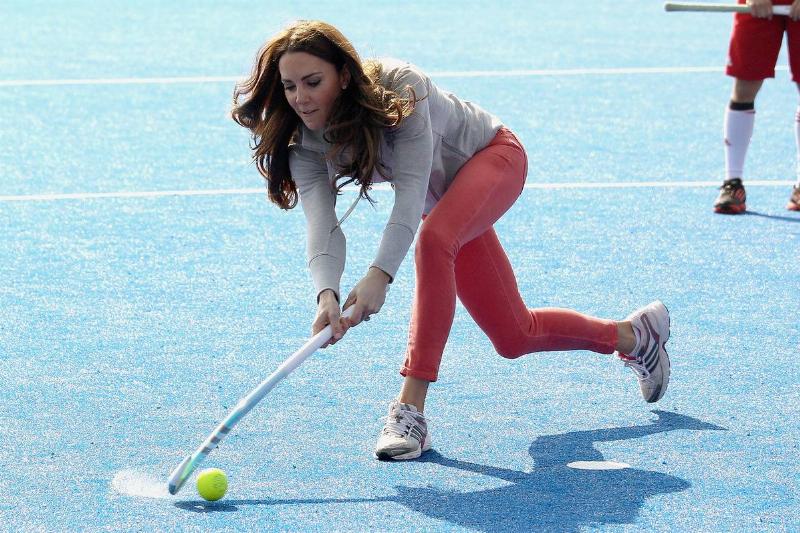 It may be hard imagining the Duchess of Cambridge cracking a ball around on the field, but back in her day, she was deadly serious about her game. She adored the sunshine, wide-open spaces, and hardy competition—not that she has much competition nowadays.
Steve Carell Takes To The Ice
Carrell hardly has a cold personality, but he was something of a whizz on skates—any Office fans will remember this episode of Steve on the ice. Carell served as the goaltender for the Middlesex High School ice hockey team in Concord, Massachusetts.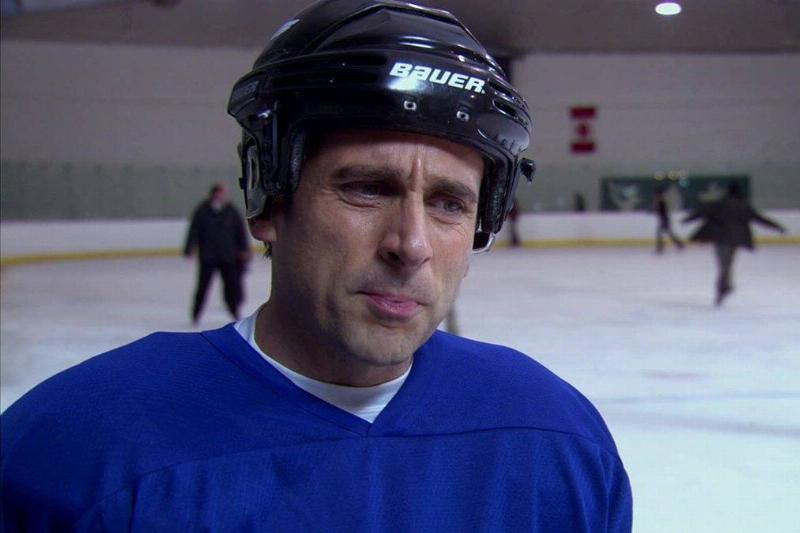 While he would ultimately go on to choose acting and the world of comedy, life on the ice was something he seriously considered for a long time. At college, he played for kicks in a small-time team at Denison University in Ohio.
On Side With Will Ferrell
Playing as the kicker for the football team and the basketball team captain, Will Ferrell was quite the sportsman in high school. We can't help but wonder if one of his game tactics was to psyche out the other side up with his crazy antics.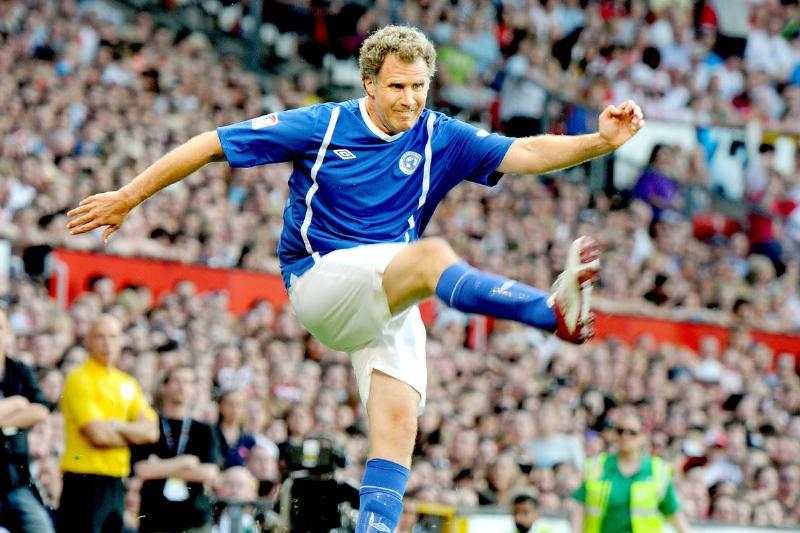 Another one of Ferrell's favorite sports at school was soccer. His time on the soccer pitch would have been helpful while he filmed 2005's Kicking And Screaming, in which he played an overly-competitive kid's soccer coach.
Matthew McConaughey On The Green
Before he was a universally renowned actor and international heartthrob, Matthew McConaughey was just a regular high schooler at Longview High School in Texas who loved a good round of golf. It wasn't something he pursued at college, but he kept up with his swings until he went into film school.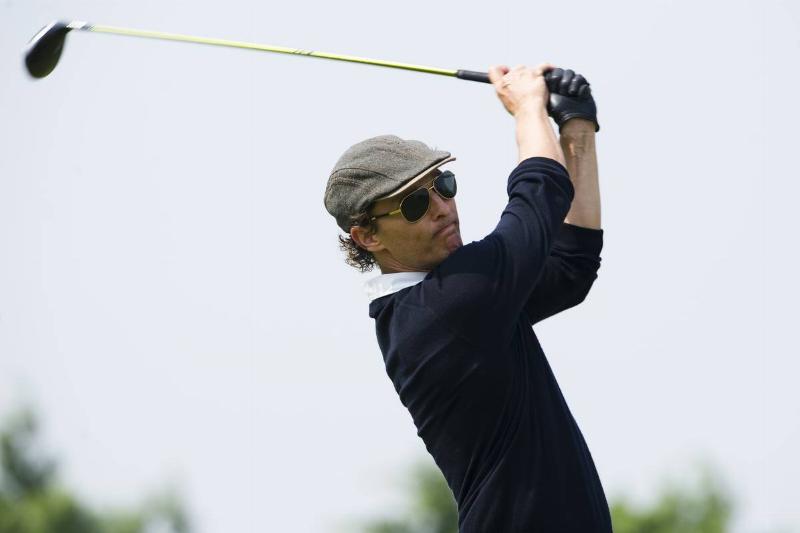 After his career hit the big time, one of the first things he spent his money on was a case of golf balls. But growing up, McConaughey assumed he would be expected to follow in the footsteps of his father—an avid football player. But upon learning about his son's passion for golf, his father encouraged him, having taken one too many injuries on the football field himself.
George Clooney Shooting Hoops
Although Hollywood without him would be unimaginable, George Clooney's first passion was basketball. He wanted to play as a pro for the Cincinnati Reds. Throughout his high school career, he practiced with the varsity team to hone his skills in order to make it into the big leagues.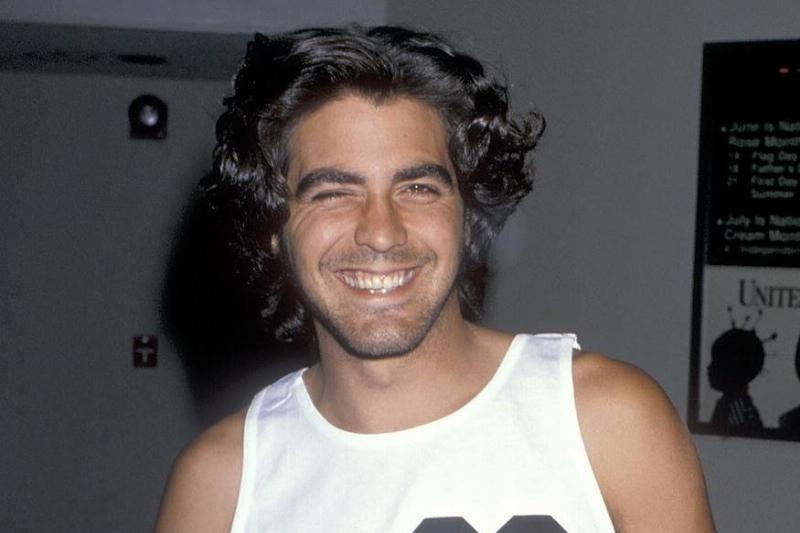 Unfortunately (or fortunately for movie fans everywhere), Clooney stumbled on the first hurdle. His try-outs with the Reds didn't go as planned—in fact, he didn't even make it past the first round. It really goes to show that if one door closes, another—possibly with a star on it—might yet open.