Haunting Photos of 19th Century Mental Asylum Patients
Mental asylums in the Victorian Era were a place of refuge to house almost all unwanted people. Unwanted wives, people who were slightly different, criminals who had no room in prisons, and people who desperately needed psychological help. Their lives, seemingly trapped in an impoverished system, were captured through photos that haunt us in the modern-day.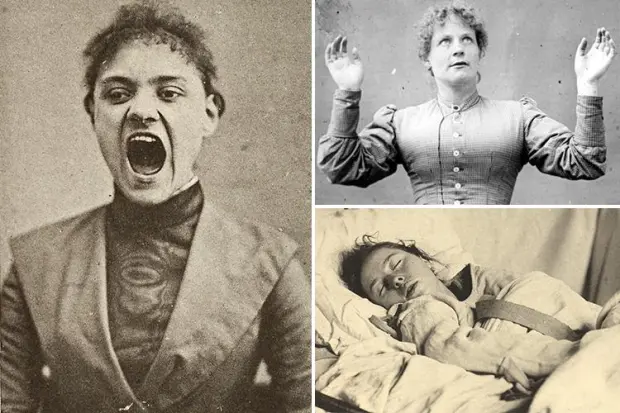 In the 19th century, mental asylums were a place to house criminals, the poor, and the sick. Instead of being a public health institution, it became a place of correction. The 19th century endured many changes in medicine and treatment and became a moment for psychiatry to grow and develop.
Throughout this time, mental asylums were treated as a showcase or a circus. They allowed tours for people to watch. It became a way for the asylums to create revenue. In the Victorian Era, they took a moment to take portraits of those whose lives were lost within mental asylums. These are their photos:
Esther Hannah Still
Esther Hannah was still admitted to a mental asylum known as "Bethlem" in 1958. She is photographed holding a china doll. She was diagnosed with acute mania and delusions.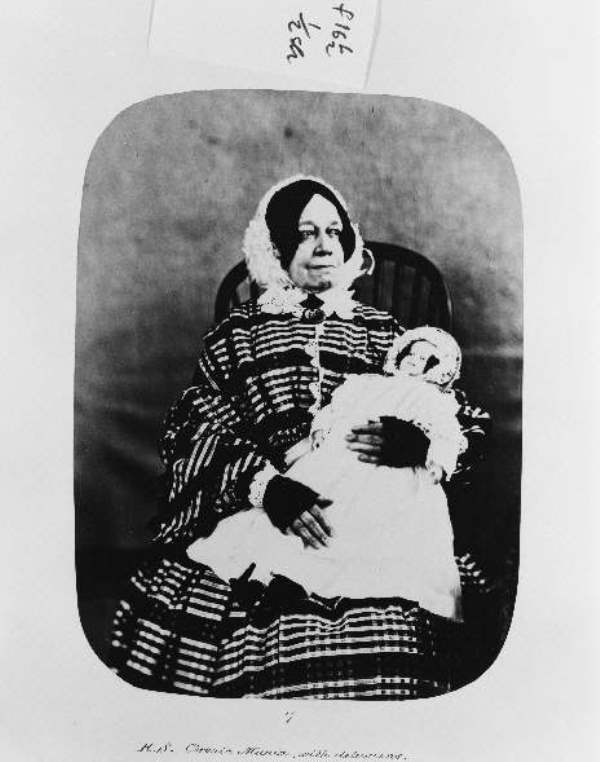 The portrait is particularly interesting since Hannah Still is similar to the doll she holds. She looks off-camera and smiles off at someone else or somewhere else. She smiles lightly at where she is looking, rather than smiling and looking at the camera.
John and Thomas Bailey
John and Thomas Bailey were father and son and both admitted to a mental asylum. They are photographed together, and it is assumed that John is on the left and Thomas is on the right.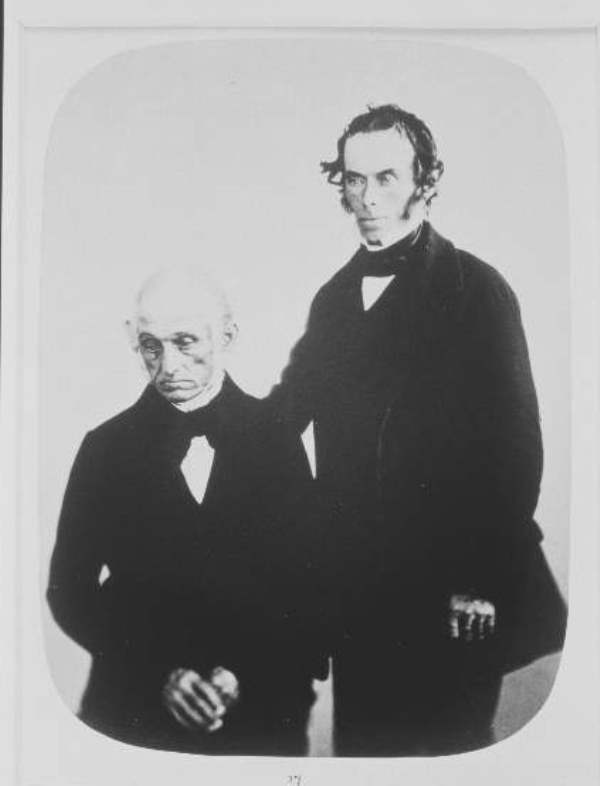 They were both admitted in 1958 and diagnosed with acute melancholia. John is seen, frowning and looking at the ground, fitting his description of suffering from depression or melancholia. Thomas, behind him, stands above him, looking at the camera from a different space. While he does not look as melancholic as his father, he does not smile.
Eliza Camplin
Eliza Camplin was admitted to Bethlem mental asylum in 1857. During that time, she was diagnosed with acute mania. The photographers gave them clothes to wear in the photos and Camplin even made objections to the dress she was given.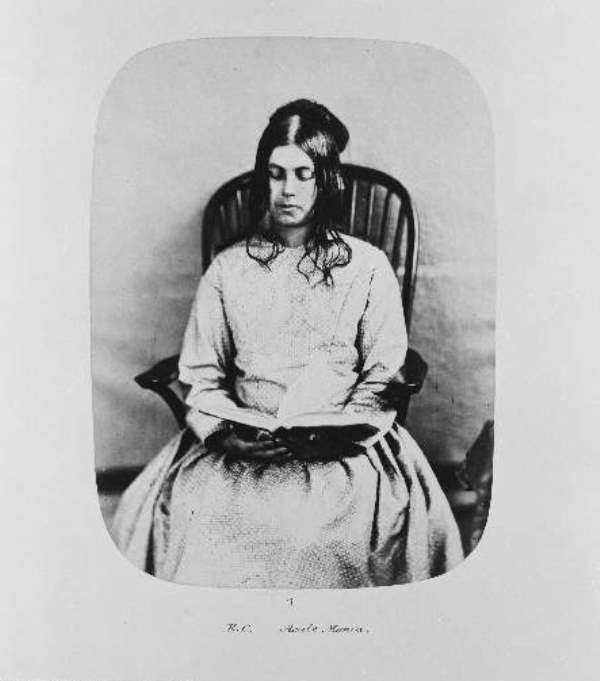 They were also allowed props, and Camplin used a book to show her sitting quietly. While the book is held upside down, it did exactly what it was intended to do. Show a girl, sitting quietly, reading. She had ideas about what someone should be doing in a photograph and was able to converse with the photographer about what she should be doing and wearing.
Richard Dadd
Richard Dadd was a famous painter and artist who was admitted to the mental asylum, Bethlem, after killing his father. He was convinced his father was the devil.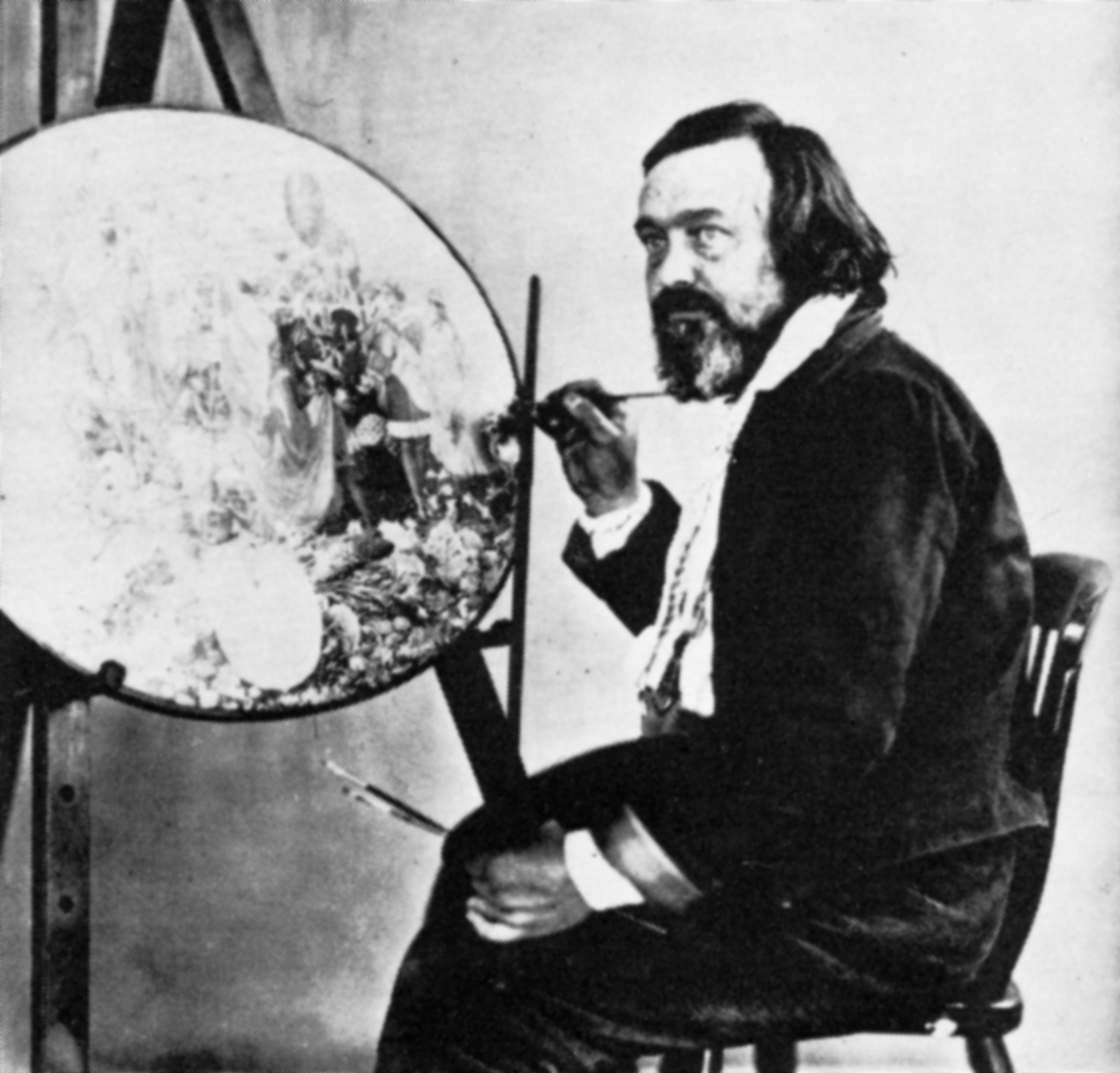 Dadd is seen painting his piece known as "Contradiction: Oberon and Titania." During his episode of hysteria, he stabbed his father and fled to France. When he arrived in England, he admitted to killing his father, and it was decided that he was placed in a mental institution rather than a criminal one.
Eliza Griffin
Eliza Griffin was diagnosed with acute mania after being admitted in 1855. She is photographed wearing the same dress as Eliza Camplin and sits in the chair with her arms limp across her legs.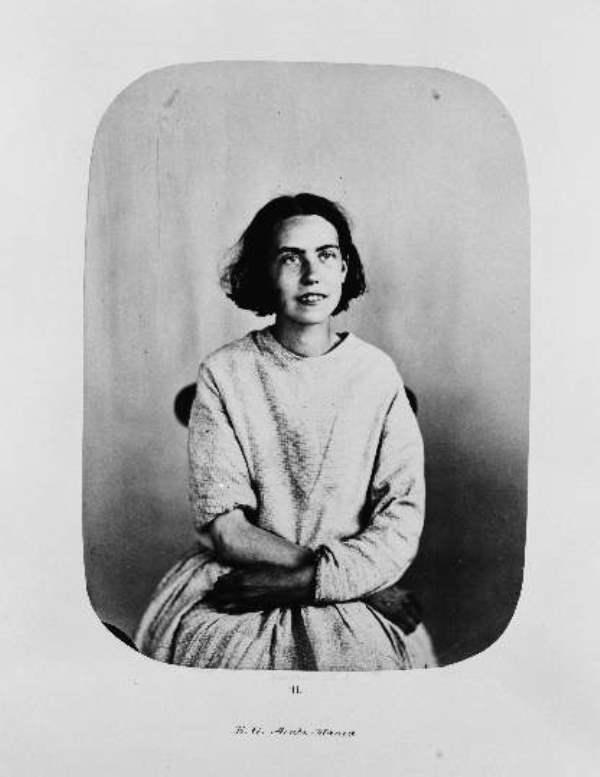 Griffin looks to the left of the camera, looking past it. She smiles lightly and sits straight up for her photograph.
Harriet Jordan
Admitted in 1958, Harriet Jordan was diagnosed with acute mania. She is wearing the same dress as Eliza Griffin and Eliza Camplin. She crosses her arms for the photos and instead of sitting, she is seen standing.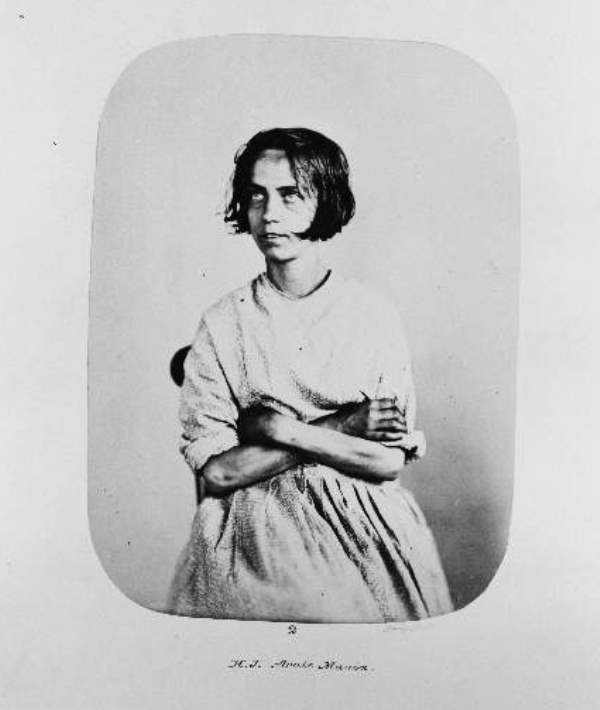 In the image, she looks to the right of the camera rather than looking at the camera itself. Her hair seems unkempt and she smiles lightly in the photo.
Captain George Johnston
Captain George Johnston was admitted to Bethlem mental asylum in 1846. He was admitted after committing homicide and later diagnosed with mania.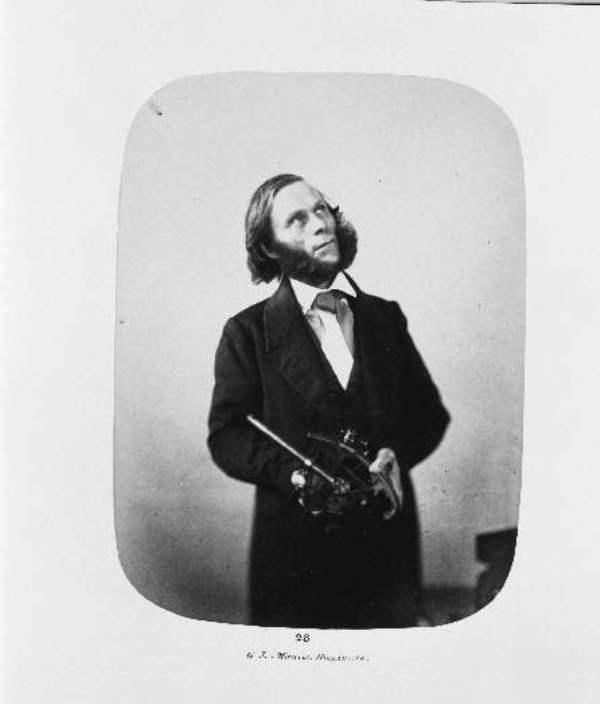 Johnston makes use of props similar to Eliza Camplin. He is seen holding some sort of contraption and looking above. It is as if he is looking at the sky and daydreaming. He used the photo to take a moment for a portrait to create something more individualistic and creative.
William Thomas Green
William Thomas Green was diagnosed with acute mania after being admitted in 1857. He is seen wearing a suit with his hair big and unkempt.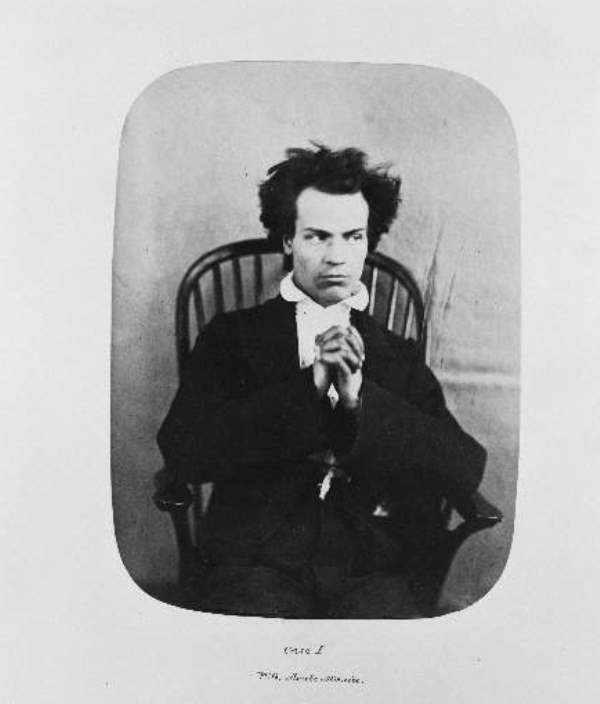 Green is photographed looking to the far left of the camera, seemingly not looking at anyone and definitely not looking at the camera. He is smirking lightly as he holds his hands together to provoke a sense of deep thought becoming him.
Eliza Josolyne
Admitted in 1856, Eliza Josolyne was diagnosed with acute melancholia. She is photographed in a dark dress and stares directly at the floor.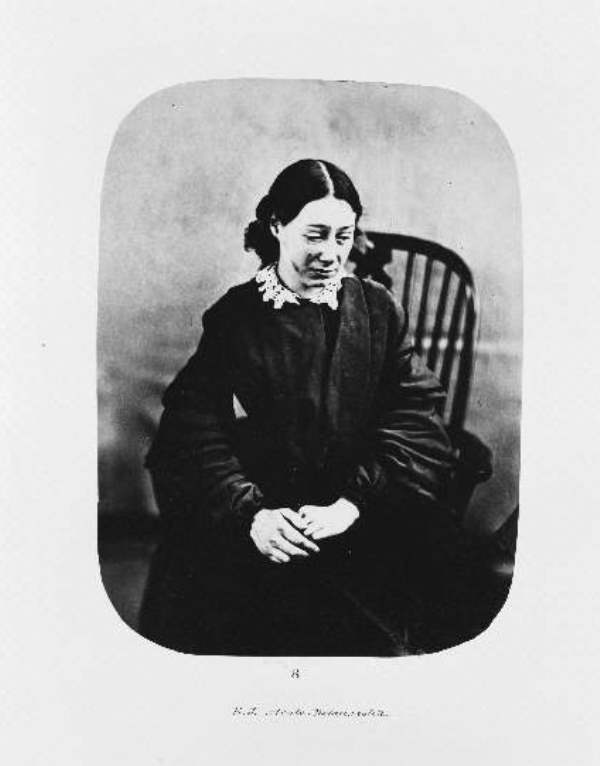 In her photo, it almost seems as if she is crying during her photo and does not look at the camera to show it. Her mind seems occupied with someone other than the camera in front of her. She is later photographed after her treatment, standing tall and happily.
Monomania of Pride
An unknown patient at West Riding Asylum is photographed as he looks directly at the camera with a melancholy stare.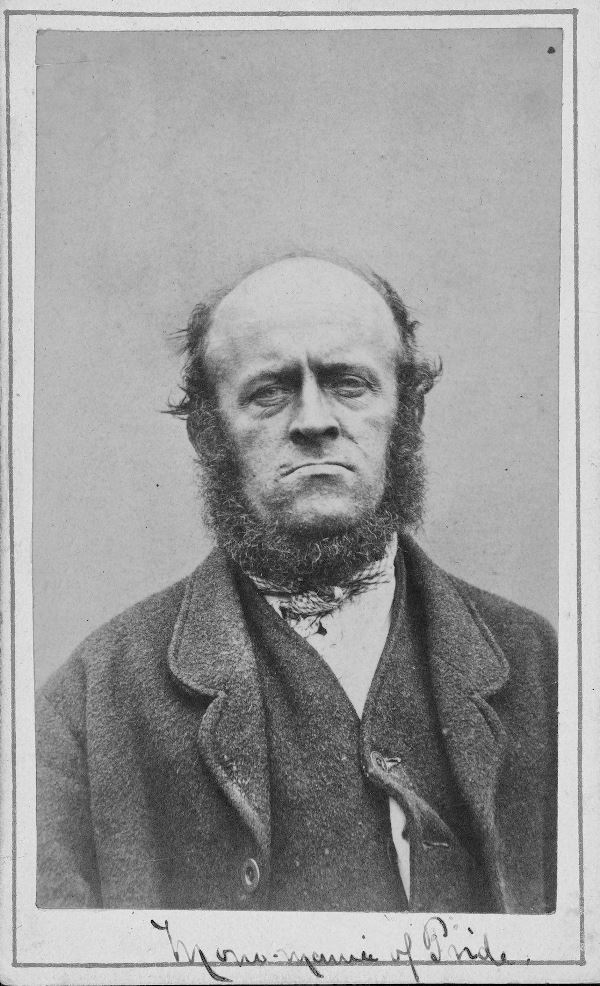 He was diagnosed with "monomania of pride." This condition is where a sane patient has suffered partial insanity. This condition is seen as a single mental break from someone who is of a normal and functioning mind.