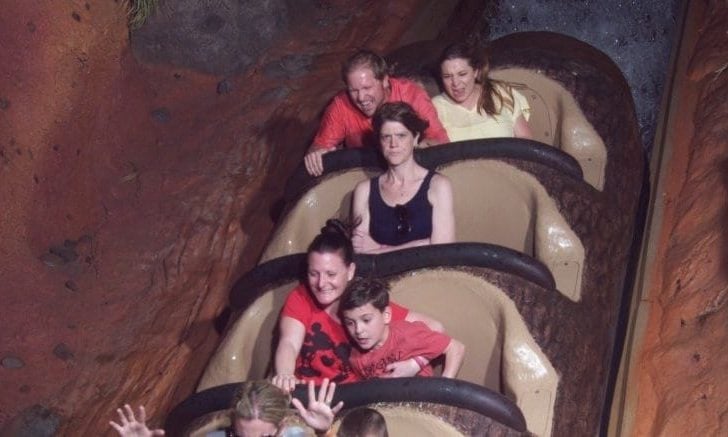 Some Of The Most Bizarre Situations Disney Employees Have Endured Through The Years
Disney World and Disneyland are known as the most magical places on Earth, and they're still what most kids think of when they imagine the best family vacation ever. However, if you're an adult and you've ever had to earn your own money, you'll know there's always a shady side to every workplace, and the Disney parks are no different. 
The park management is fanatical about never letting the seams show, meaning that Disney employees are frequently expected to endure some grizzly situations during their tenure—whether they're ride attendants or the people under the costumes. There's dirt in Disneyland—no matter how well they dress it up as magic sparkle. Here are some of Disneyland's former employees spilling the tea.
Throwing Up Inside The Suit
Even in the hottest, sweatiest weather, Disneyland employees are forbidden from ever unmasking in public. Whether you're itchy, roasting to death, or a fly gets under the hood, the mouse won't allow it. This Disney employee, dressed as Dumbo, began to feel queasy during a parade.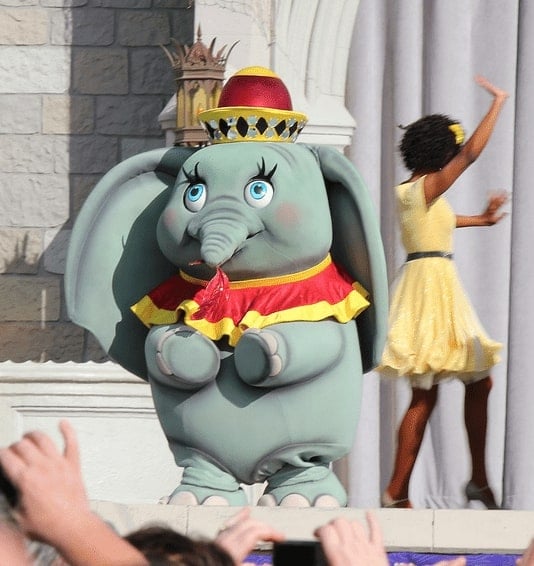 He knew there was no way he'd be able to make it to the bathroom discretely—he was dressed as an elephant in a parade, after all. While he was initially able to hold it back, he eventually had to throw up in Dumbo's head, then endure an hour of parade dancing afterward. The children were none the wiser. Probably.
Piglet's "Code Pooh"
A former Club Disney employee once explained that being receptive to euphemisms—polite ways of explaining crude things—is an essential skill at Disney. While most indecent incidents have their own code, not everything from the dark side of the human imagination gets covered.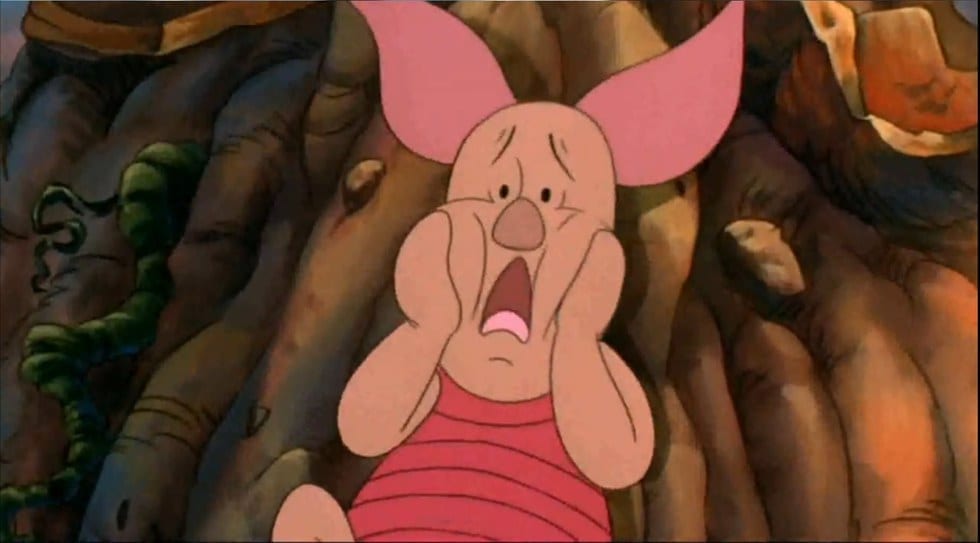 For example, one kid was eager to show off his potty skills in the middle of the play area. A former employee had to chase the crying, pantless kid as he ran away from his bear droppings and around the corner. The employee had to yell something into his earpiece—he chose, "There's a pooh situation in the play area, Piglet's on the loose, over."
Acting Out The Fantasy
Most kids love playing make belief as their favorite Disney heroes and villains, But some kids never grow up—but not in a Peter Pan kind of way. One day, a guest appeared to the cast member playing snow white—minus his Wicked Witch outfit—and gave her an apple.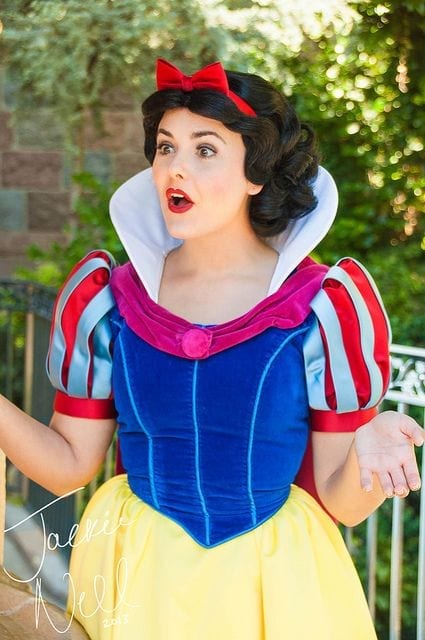 Naturally, seeing through this rather suspicious offering, the cast member turned him down. The guest became quite insistent and had to be gently escorted away. The apple, as it turned out, had been needled with poison. That's what we call trying to kill the magic. Also–how frightening!
Space Mountain Erupts
Imagine having the worst gas of your life while manning one of the world's busiest theme-park attractions on earth. That's what happened to one Disney staff member as he was stationed at Space Mountain during one of its busiest hours.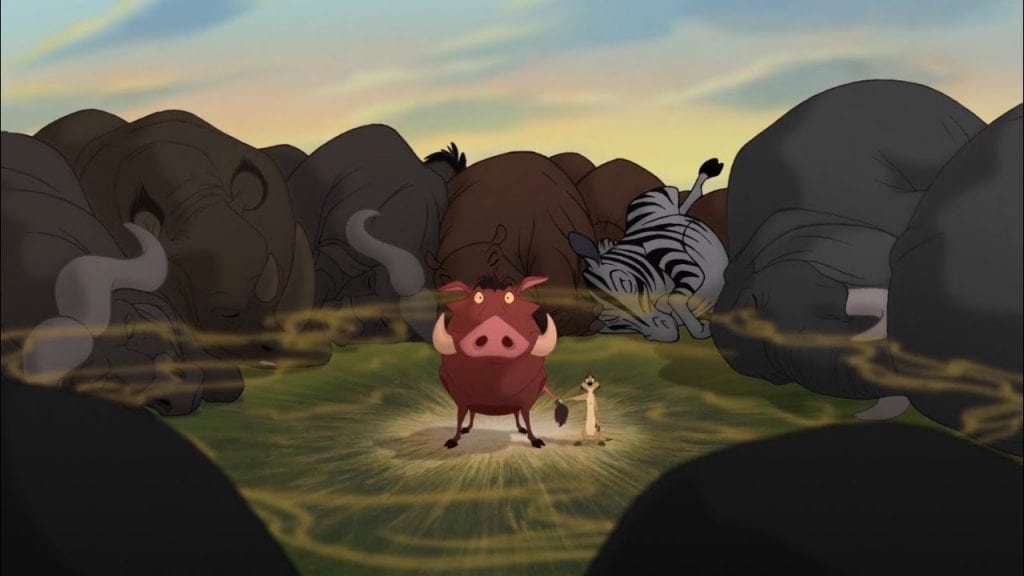 After holding it in for an unbearable amount of time, he took a cue from Princess Elsa and "let it go." The silent-but-deadly bomb was so potent that it even parted the crowd. Kids began crying, and parents began shaking with disgust, trapped in line with nowhere to go. Awkward.
Worked Like A Dog
Playing a famous cartoon character can be a tough gig, even if you don't have voice lines. Dealing with fans can be extremely tiring, especially when every kid is more excited than the last. So it makes sense that you'd have to tap out to take a little break after so long.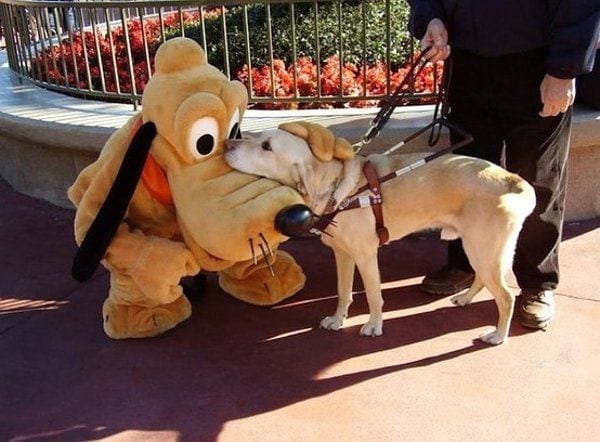 But for one aggressive family, this wasn't good enough. They'd waited in line a long time to see everyone's other favorite cartoon dog, Pluto. When they were told that Pluto was about to take some time out, they snapped and shoved the actor into a fountain, where he broke a limb. The family was escorted out and arrested. Some fans they were.
Go With The Flow
While we're sure that Disneyland has adequate signage to help guide its guests to the restrooms should the need arise, accidents happen when it comes to kids who are still undergoing potty training. That being said, parents have a responsibility to help their little ones where they can.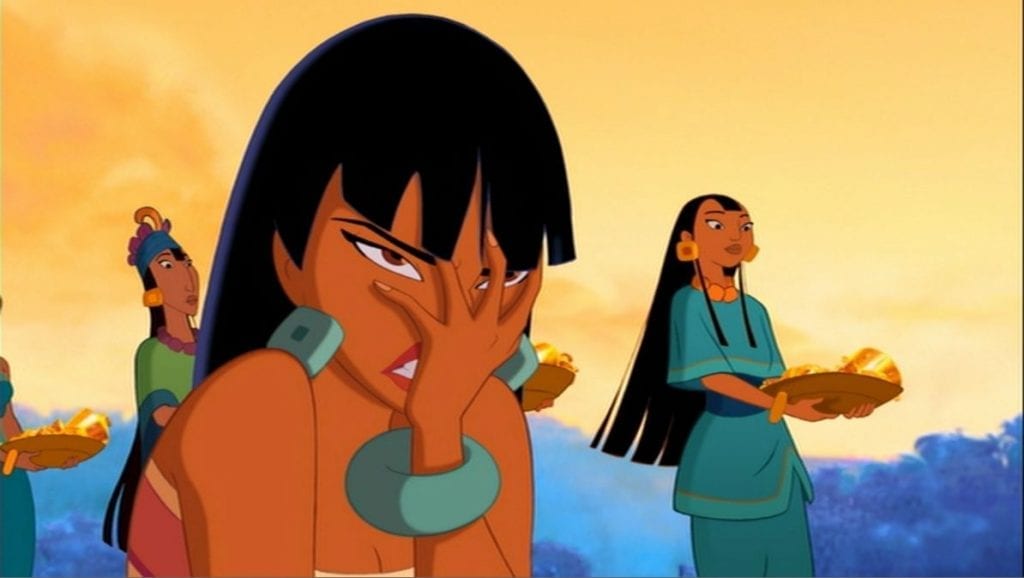 At Club Cool, a gift shop and soft drink sampling experience, one little girl must have drank too much too fast. A staff member who had just returned from her break saw a visitor pull down his daughter's pants in the middle of the room so that she could pee all over the floor. There was probably a bathroom less than ten seconds away, dad.
The World On Your Shoulders
Other than the occasional sense of unease at all the barfing, sweating actors inside animal suits, Disney World tourists generally make happy memories from their time in the magical kingdom. Souvenirs can help remind them of those happy times—and while photos and trinkets are available to buy by the boatload, a map can be one of those things.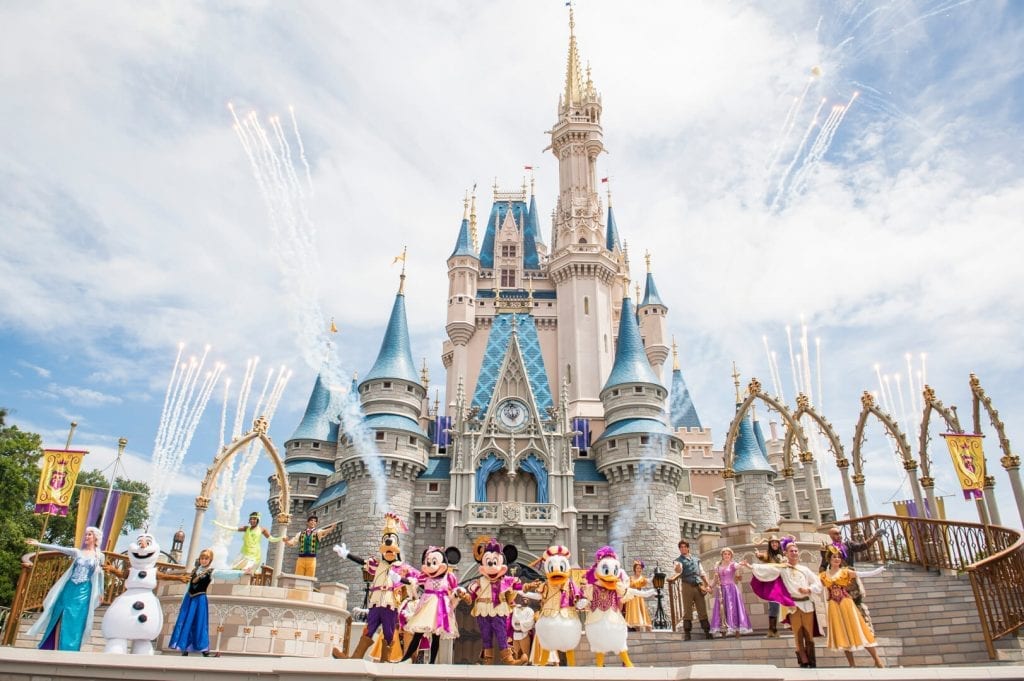 One Disney World fan may have taken this idea too far. A Disney costume designer reported seeing a shirtless man walking around with a map of the kingdom tattooed on his back on Disney's 20th anniversary. If he gets lost, he will need some help from a friend to read his map.
This Week On Flashwatch
A few years ago, Disney had a strange problem on its hands. It seemed that some guests at Splash Mountain—mostly women—took to the ride for more than just the thrill of the drop. They made it their mission to show the world—or at least the camera—their private parts.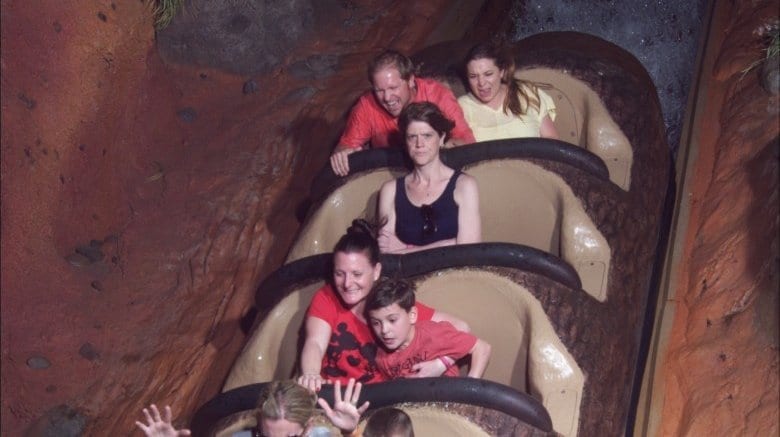 Management decided to assign someone the job of quickly sorting through photos to ensure any nudes didn't get through to the preview screens. While it does still happen from time to time nowadays, thankfully, it's much less common today.
The Fiery Depths
Near the end of 2014, Disney reported that the Seven Dwarfs Mine Train had burst into flames. The Snow White-themed ride had reportedly caught fire after sparks from a magnificent fireworks display set the fake grass in the area alight, which spread to the mine itself.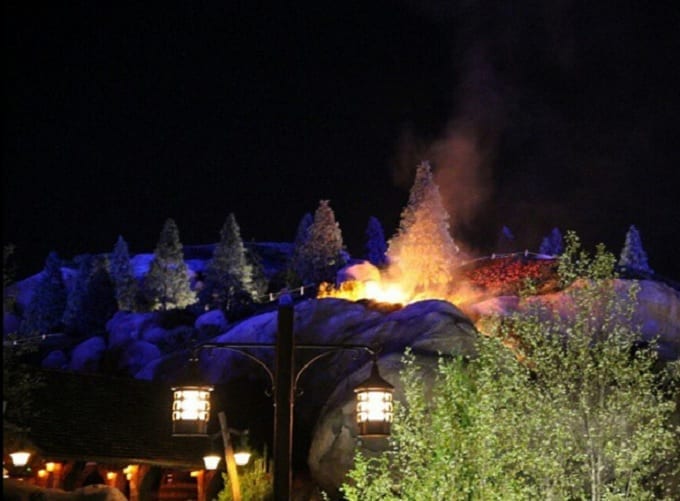 The flames became a huge, fiery blaze, but firefighters eventually managed to put it out without the whole ride burning down. Thankfully, nobody—the guests or the dwarfs—was injured, thanks to a rapid evacuation effort.
Making A Mickey Out Of The Mouse
This story is an oldie but a goldie. In the 70s, one particular cast member in the park took his job a little too seriously. The role of "main mouse" went to his head, and he began to look down on the rest of the cast as inferior.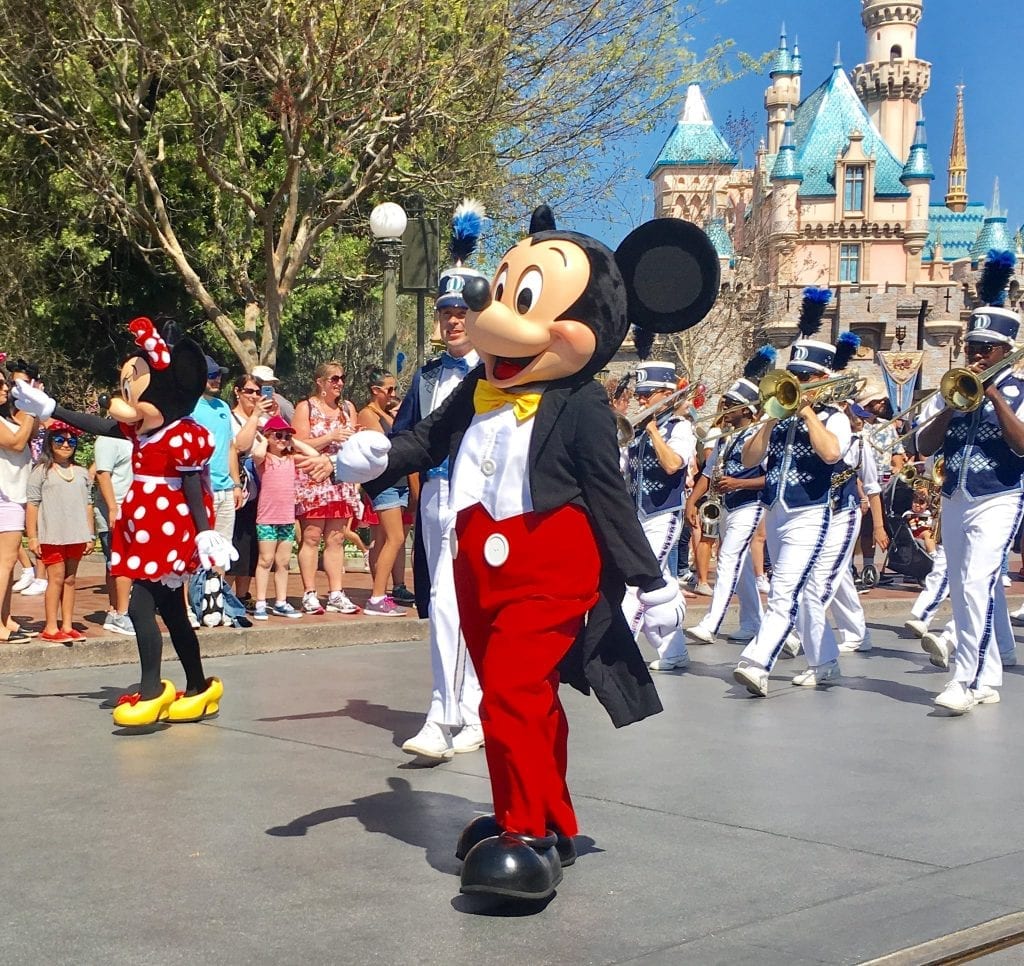 One day, during a big parade, the man in the mouse stumbled over his oversized shoes. Rather than helping him up as he flailed around on the ground, the marching band members and the rest of the cast walked by, much to the crowd's delight. Ouch.