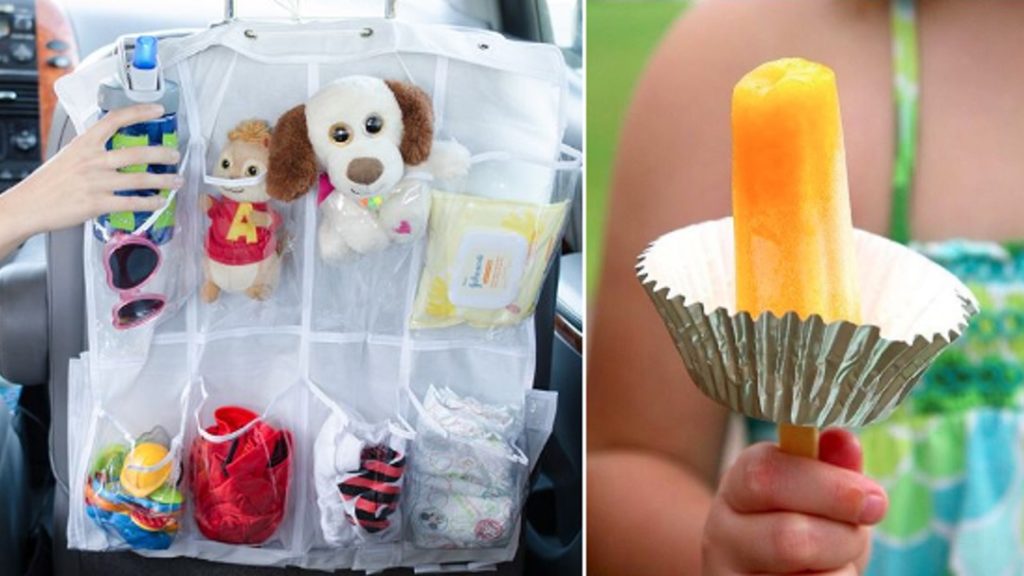 Dollar Store Hacks That Anyone With Children Can Appreciate
Finding ways to make your life easier and more efficient is crucial for parents trying to maintain fun and safety for their kiddos. And in this economy, any fiscally clever tricks we can use are always valued. We've done the research on what the best dollar store hacks for you to use to optimize your life.
If you're a parent, this will make your life that much easier and you may even have some fun with your little ones along the way. Enjoy our best dollar store hacks. 
Frozen Sponges
Why spend extra cash on ice packs when you could make your own for incredibly cheap? Ice packs always seem to be misplaced and our frozen sponge hack is an affordable way to skirt around that!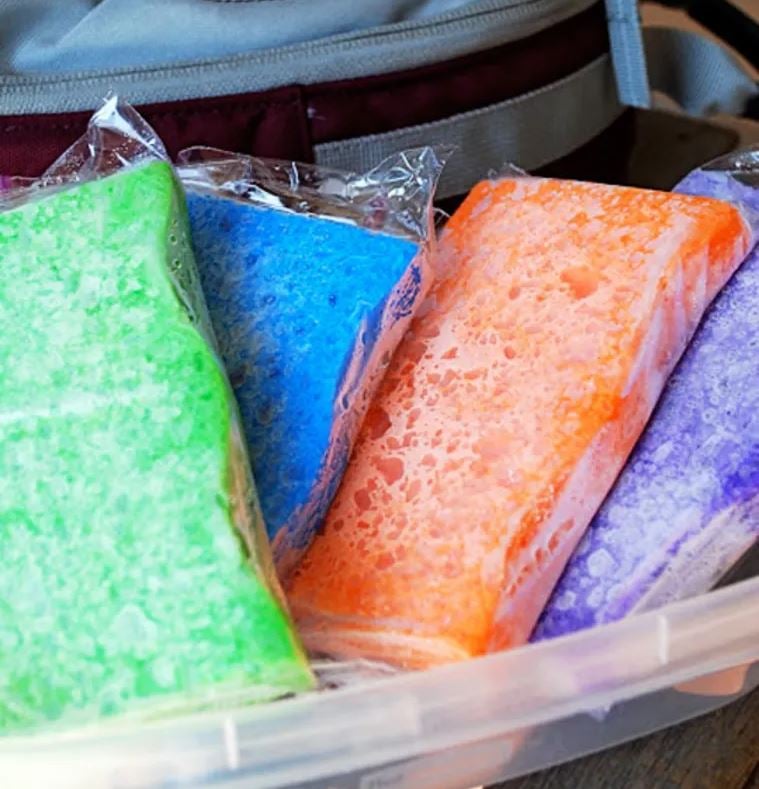 Furthermore, they are incredibly easy to make! All you have to do is get the sponges wet and then freeze them directly after. 
Glow Stick Bath
Most children love taking a nice fun bath with their favorite water toys. But if you want to really blow the socks of your little ones, purchase some glow sticks and add them to the fun!
It will add a little magic to bath time. And if your children are not huge bath takers and resist it when you try to get them to sud up, this might be a good way to get them into the bathtub!
Keeping Toddlers Safe In A Room
To ensure that your toddler doesn't accidentally lock themselves inside a room by themselves, purchase a bundle of rubber bands from your local dollar store.
All you have to do is create an "X" with the rubber band and loop it on the door to block the lock from entering the hole. This way you can relax knowing that you won't have an emergency on your hands if your toddler accidentally closes the door. 
Magnet Cups
Children always seem to want a specific cup, their special cup that comes before all others and that they refuse to drink their juice unless it is in that cup. This leaves you, dear mother or father, looking through the cabinets trying to find it.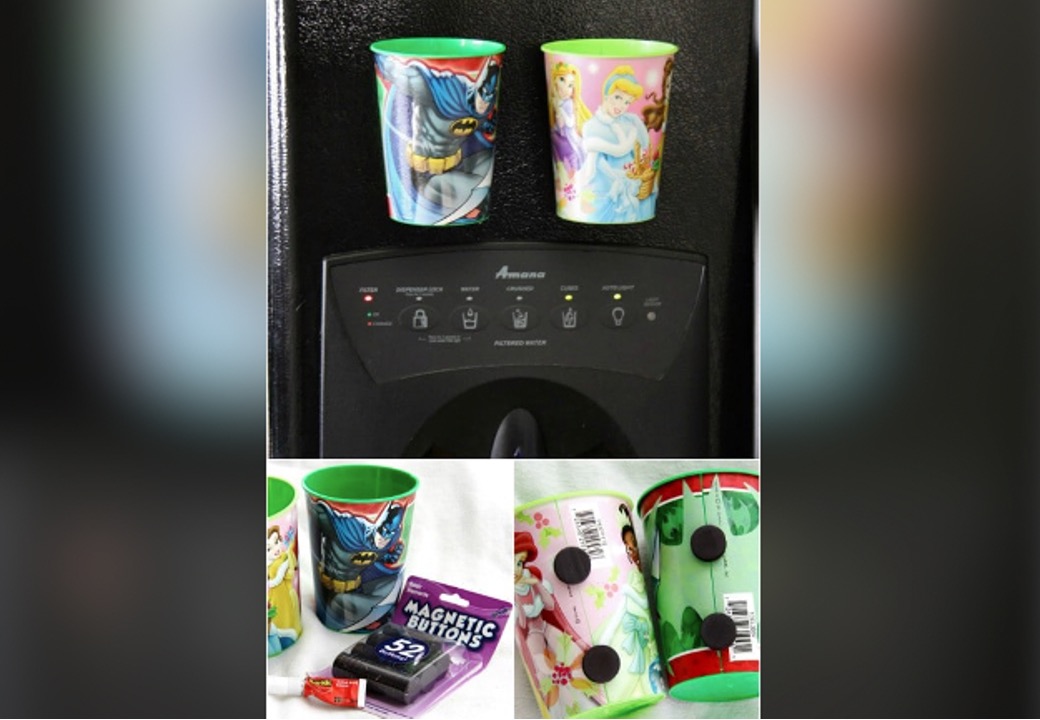 An easy solution to this is to glue magnets to the treasured cup and just keep them stuck to the fridge. It is a great way to ensure that you are always prepared to hydrate your little one. 
Monster Spray
Little kids can sometimes become fearful before falling asleep, afraid that some monster is lurking under the bed ready to bite their little toes. A fun and savvy trick for this is to create their very own monster spray!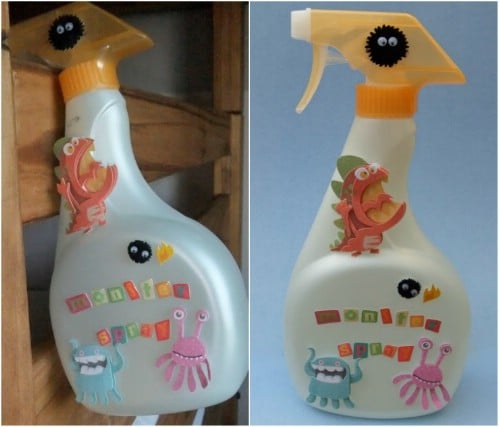 Buy some Febreeze or the like from the dollar store and decorate it. Put it next to their bed and tell them that monsters are allergic to the spray and therefore will not come into their room and as long as the spray is there, they are safe. 
Equip Your Kid With Your Phone Number
Phone numbers can be a lot for children to remember and in the unfortunate case that they need to reach you in an emergency it is best that they know their parent's phone number.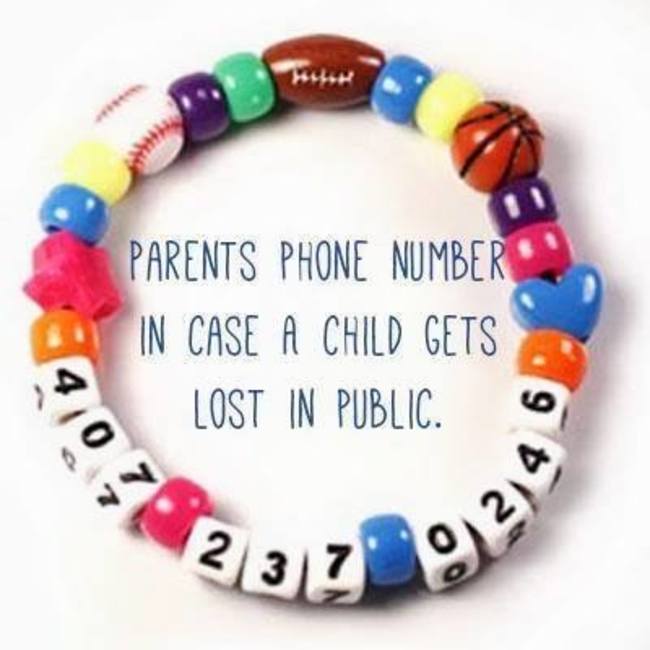 Go to the dollar store and pick up some numbered beads as well as some bright and colorful ones, or whatever it is that your kiddo likes. Bead your number onto the bracelet and fit it to your kid's wrist. 
Plastic Table Cover
If your kid likes to craft (what child doesn't like to craft?) set yourself and your house up for success with a plastic table cover. It makes clean up easy as can be and keeps your home child-proofed from their paint stained fingers.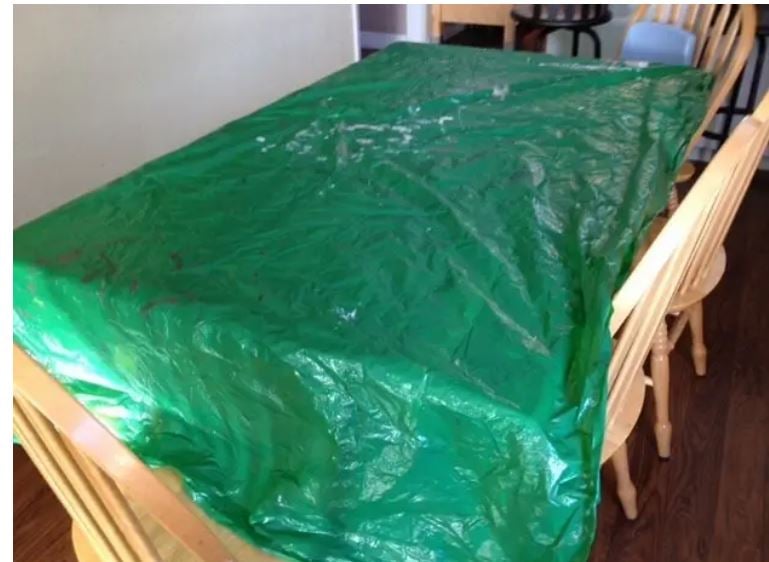 You can reuse it too! Just bundle it up and rinse it off, and voila! A cheap, practical, and efficient solution to letting your kids do what makes them happiest while also protecting your home. 
Anti-Popsicle Drip
One of the great pleasures of the summer season is eating a delicious popsicle on a hot day. However, this does come with the danger of a melting sugary mess going down your child's hands and wrists.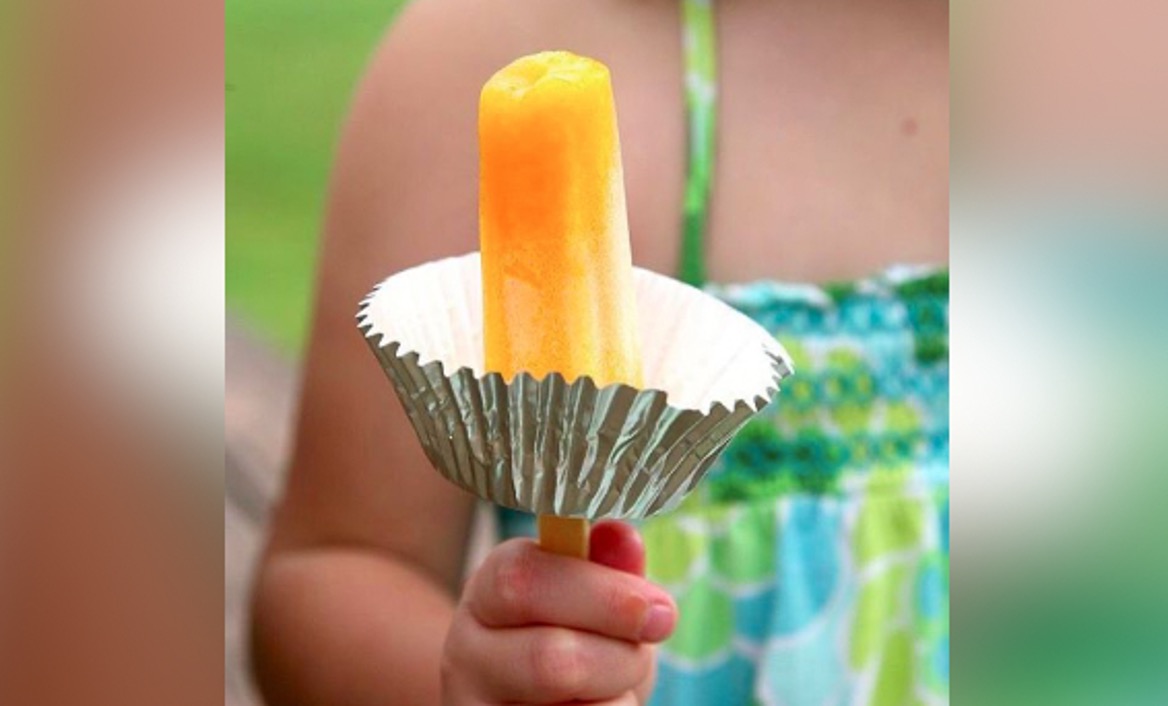 Purchase some dollar store cupcake holders and stick the popsicle stick through it to create a drip catching system. That way your kids can enjoy their popsicles to their heart's content and you can relax about the carpet. 
Prize Box
Create a fun system for your children and reward them when they do something kind, smart, or helpful. Simply compile a box full of dollar store goodies that you know your kiddo would love. When your child does something worthy of the prize box, let them pick out an item!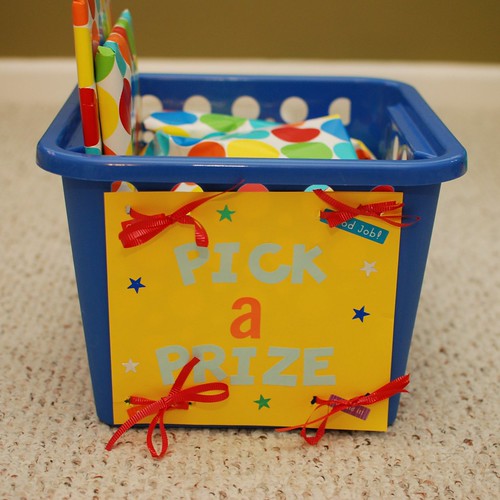 This type of reward system is simple and fun while also being cost efficient and will make your little one incredibly happy. Win, win, win!
Hanging Shoe Organizer for Car Storage
Hanging shoe racks are excellent for storing all the items that it takes to wrangle a child around all the time. You can store sunscreen, water bottles, diapers, and whatever else is required to keep a child happy and safe.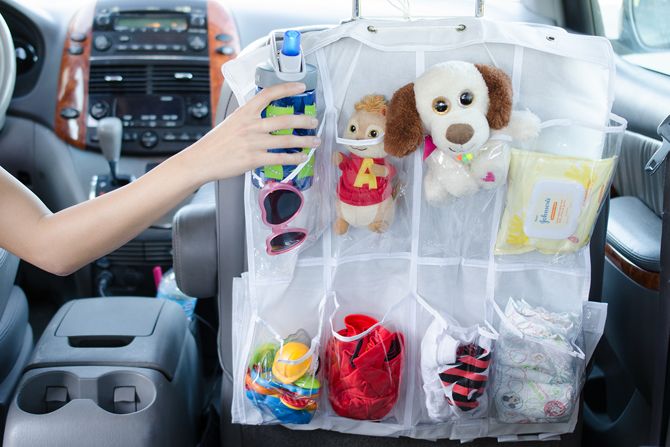 The good news is that while the shoe rack offers a ton of space, it also is very ergonomic so it won't be in your way!