Around The World: 21-Year-Old Becomes Youngest to Travel The World and Visit Every Single Country
At just 21 years old, Lexie Alford from California has reportedly become the youngest person to visit every country in the world. Her incredible journey, which saw her visit 196 countries, has earned her a large following on Instagram.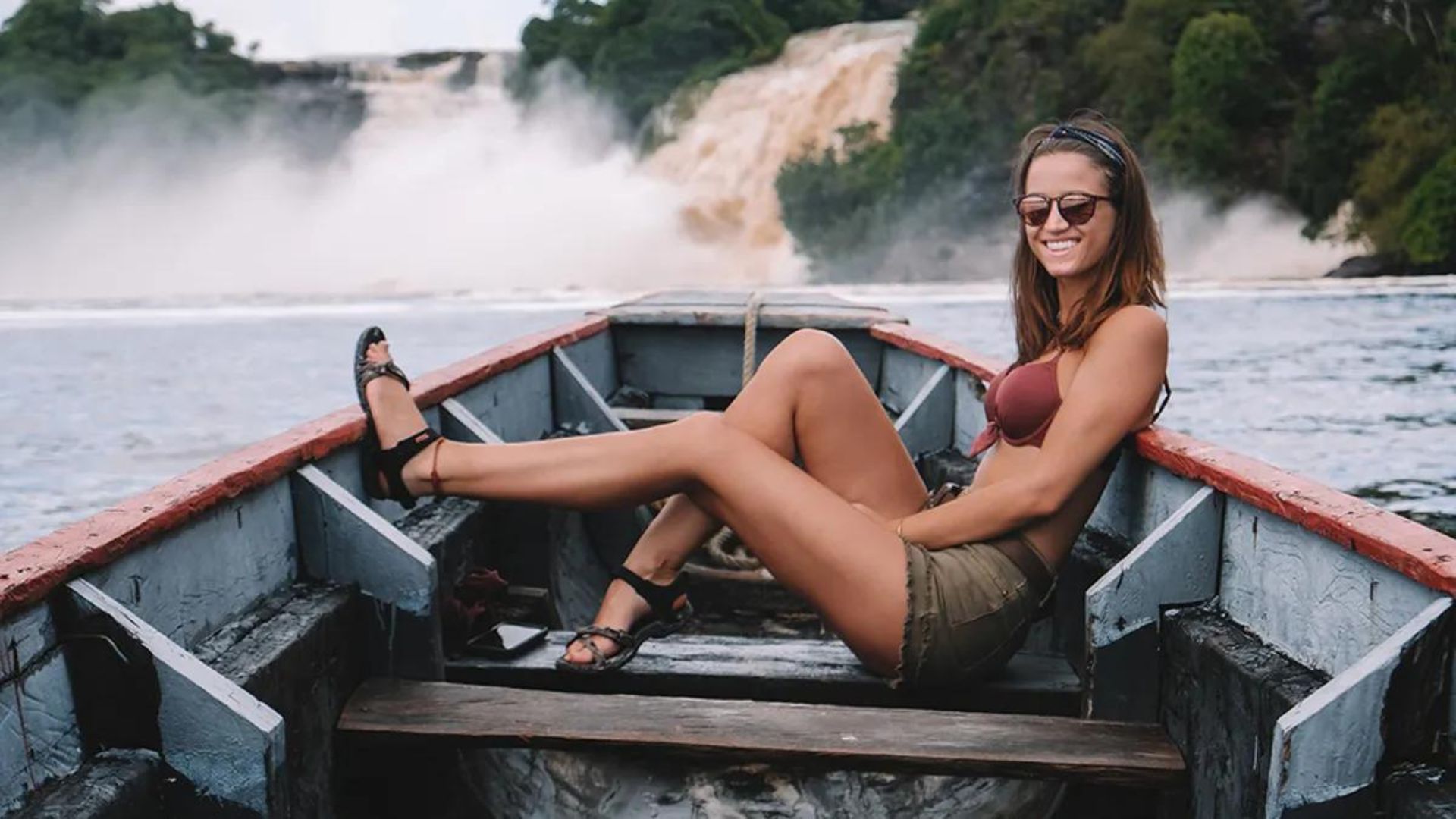 It's an impressive effort, especially since more than half of the countries were visited in the last three years. Lexie's adventures around the globe have surely been filled with excitement and cultural experiences. Sit back and discover how she managed to achieve such an envious feat.
Never Too Young To Start
Lexie Alford, known on Instagram as @lexielimitless, has claimed to be the youngest person to visit every sovereign nation in the world. According to her blog, she beat the Guinness World Record for this feat by over three years.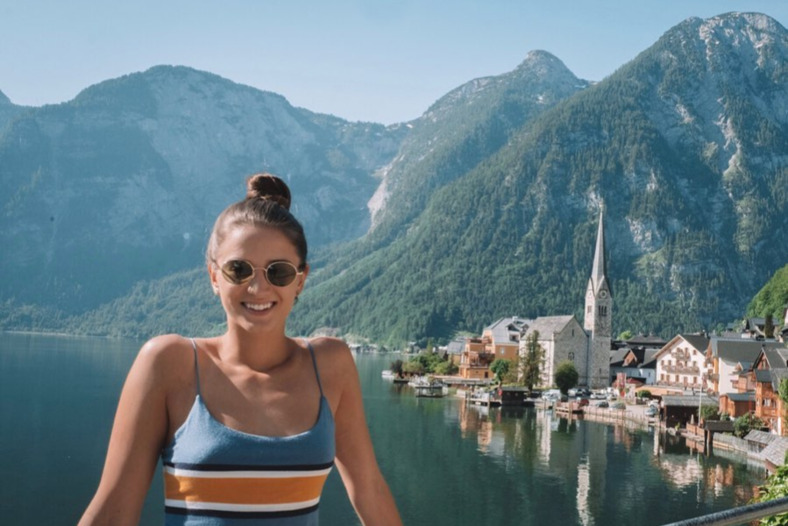 Lexie started saving for her goal at the age of 12 and has documented her travels on her social media platform. She has visited 196 countries and clarifies on her blog that the term "sovereign nation" means that she was not required to visit certain places such as Ghana or Saudi Arabia.
It Runs In The Family
Lexie Alford's love of travel was inspired by her family's successful travel agency in California. The family business has been in operation for over 30 years. On her blog, she credits her parents for teaching her how to travel on a budget.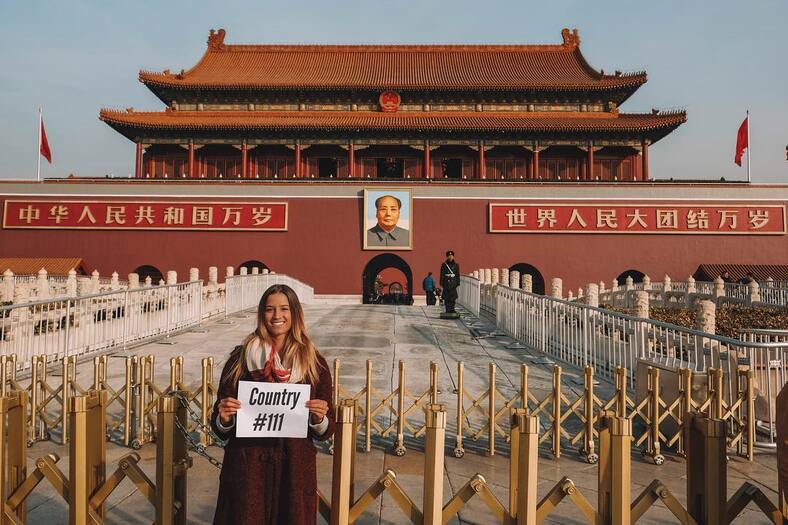 Lexie's journey to visit every sovereign nation in the world is self-funded and documented on her social media platform. She has been preparing for her dream and saving for her travels since elementary school.
The Value Of Exploring The World
Lexie Alford's Forbes interview revealed how she credited her parents for instilling in her the value of travel from a young age. She described how her parents would take her out of school for extended periods and set her up on an independent study tour; doing so helped her experience different world cultures.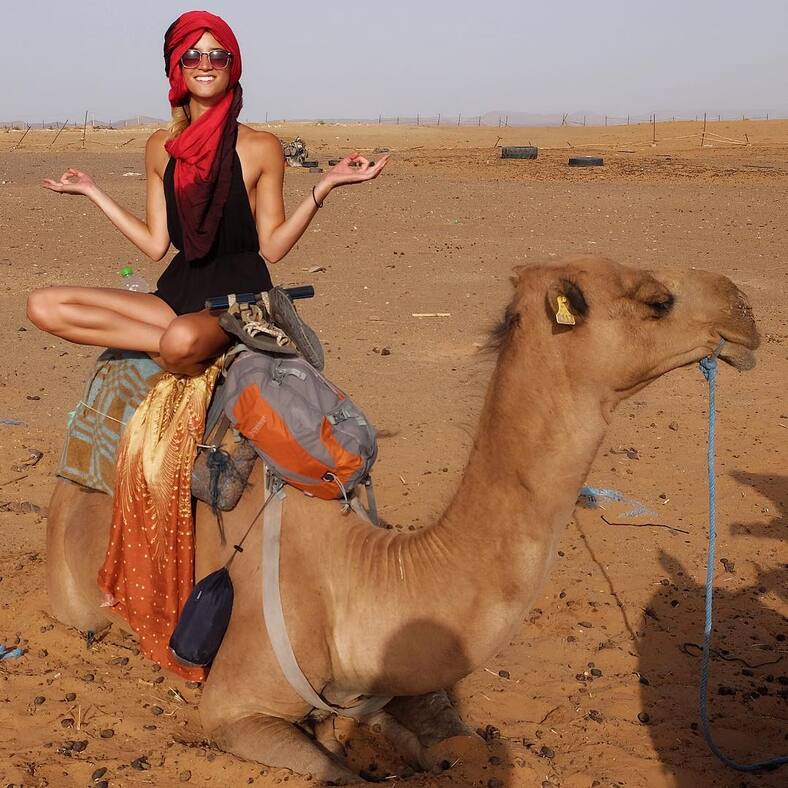 Lexie believes her parents' dedication to her education and cultural growth has surely played a role in her decision to visit every sovereign nation.
Saving Up
Many wonder how Lexie Alford was able to afford such costly trips. According to her blog, she lived rent-free with her parents and used public transportation instead of owning a car to avoid additional expenses.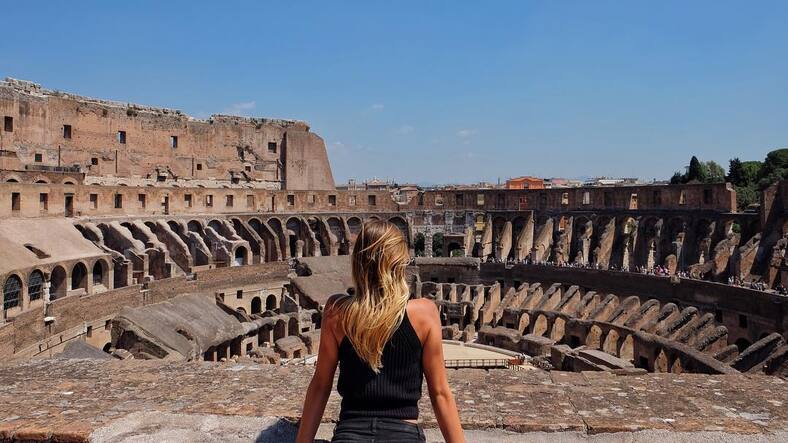 Lexie also credited careful planning as one of her biggest strategies for saving money on her trips. She frequently and willingly shared tips and advice on how to budget and save money while traveling.
Traveling Strategies
To make her travels more affordable, Lexie Alford employed various strategies. She looked for the best deals when booking flights. If she could, she also used points or miles whenever possible. She also researched cheaper accommodation options such as hostels instead of splurging on luxurious hotels.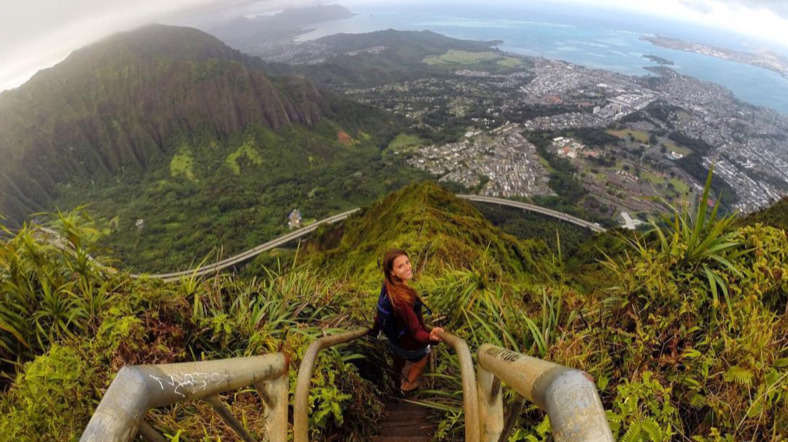 Lexie sometimes negotiated deals with brands. She created content in exchange for free accommodation. To make money while on the road, Lexie worked as a photographer and generated income through her blog and social media accounts.
Completing School Early
To have the time and financial resources to travel long-term, Lexie Alford made the decision to complete her education early. She graduated from high school two years ahead of her peers and received an associate's degree from a local college by the age of 18.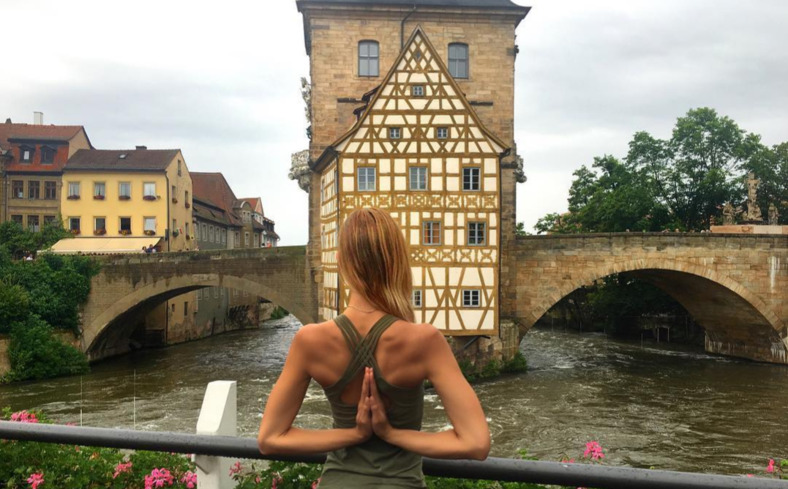 While Lexie recognized the importance of a college education, she was more focused on completing her schooling quickly in order to begin her travels. She planned to work in her family's travel business for the foreseeable future.
Breaking The World Record
Lexie Alford is currently in the process of applying to Guinness World Records for the title of "Youngest Person to Travel to All Sovereign Countries." If approved, she will have beaten the current record holder, a Canadian girl who completed her goal in 24 years and 48 days, by over three years.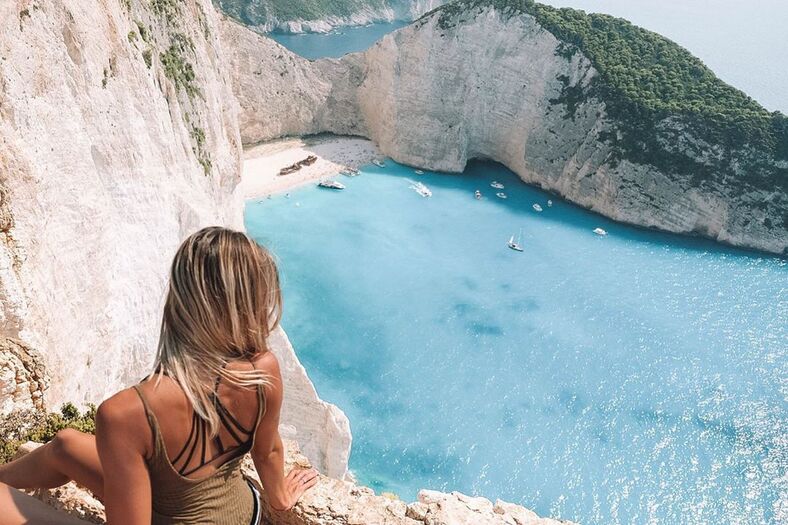 Lexie's application is still under review and she had to follow a number of regulations in order to be eligible for the record.
Reviewing Her Application
It's not easy to be approved by Guinness World Records for the title of "Youngest Person to Travel to All Sovereign Countries." They have a stringent process that applicants need to follow. In order to be considered for the record, Lexie had to follow a number of rules and provide proof of her travels.
The rules included submitting receipts and tickets for all her journeys in chronological order. She also had to provide a copy of her passport with stamps from every country, as well as photographs taken in each country that featured recognizable landmarks or the main airport.
Following The Rules
Guinness World Records also requires that, in order to qualify for "Youngest Person to Travel to All Sovereign Countries," the traveler must physically step foot within the border of each country and provide physical evidence of their visit.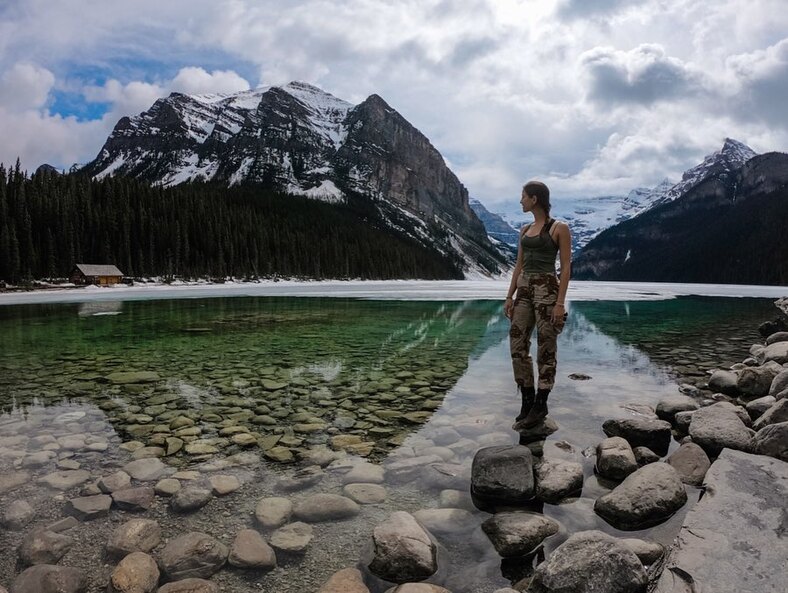 Though there is no required length of time that the traveler must stay in a country, the traveler may not be in control of their transportation at any point during the journey. Essentially, this prohibits anyone from renting a car and driving themselves across a continent.
Setting A Standard
Lexie Alford's motivation for attempting to set the Guinness World Record was her desire to break down misconceptions about female solo travel. She also wanted to show that every culture harbors kindness despite political instabilities.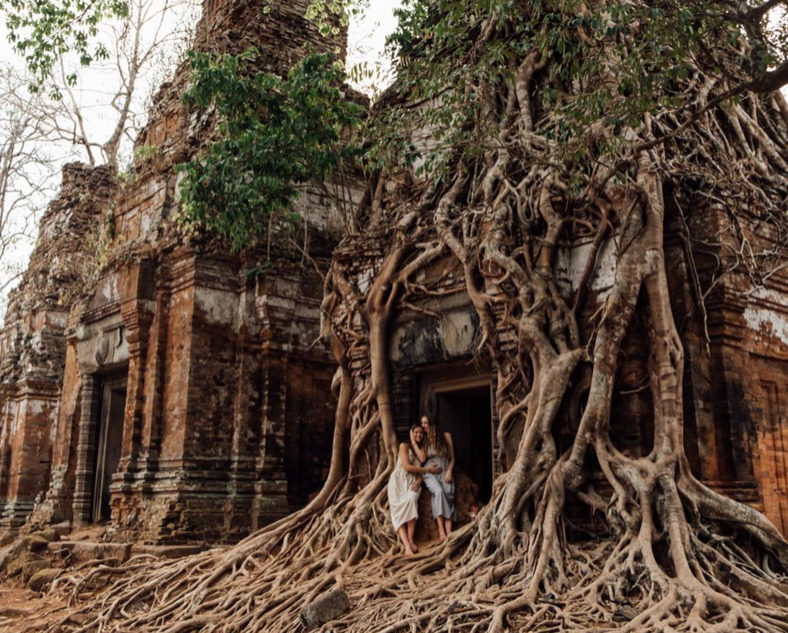 In her blog, Lexie writes that she wanted to prove that young women can travel to the Middle East or to countries in Africa that are often perceived as unsafe, with little to no fear. Safety is a common concern for many women who are considering long-term travel. Lexie aims to inspire others to overcome their reluctance and embrace the opportunity to experience different cultures.
Keeping It Real
Lexie Alford admits to the dangers of traveling alone. Though she is grateful for the opportunity to be exposed to different countries and ways of life through her travels, she can only visit some countries for a short time due to safety concerns.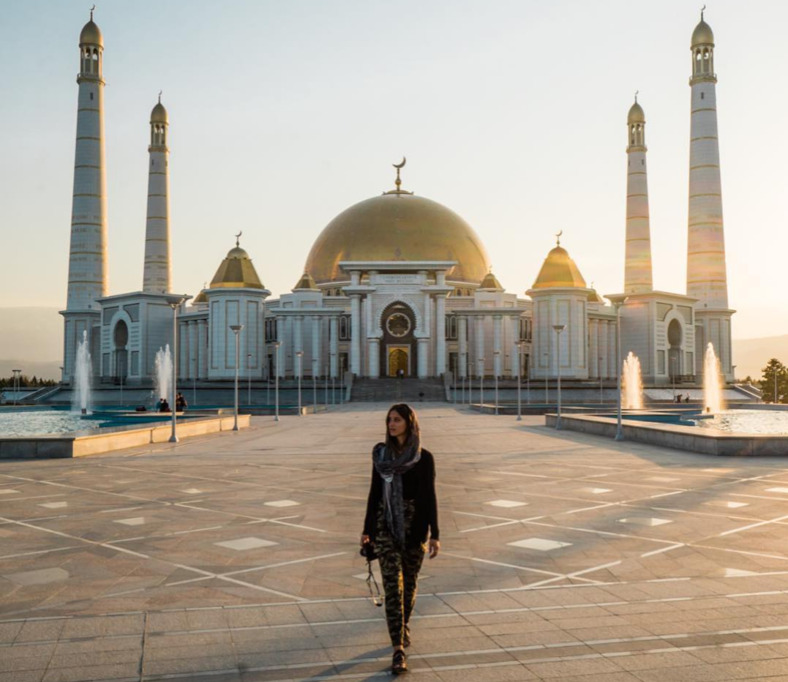 In an interview, Lexie mentioned that she was aware of the risks of traveling to certain countries. She also had to take precautions to ensure her safety. For instance, she only spent two to three days in countries such as Somalia, Chad, and South Sudan because she did not have the means to ensure proper security. However, Lexie hopes to return to these countries at a later time and experience more of what they have to offer.
Completing The Hurdle
Lexie Alford's visit to North Korea presented some logistical challenges due to the U.S. travel ban. However, according to Guinness World Records, visiting the North Korean side of the Joint Security Area on the DMZ counts as a visit to North Korea.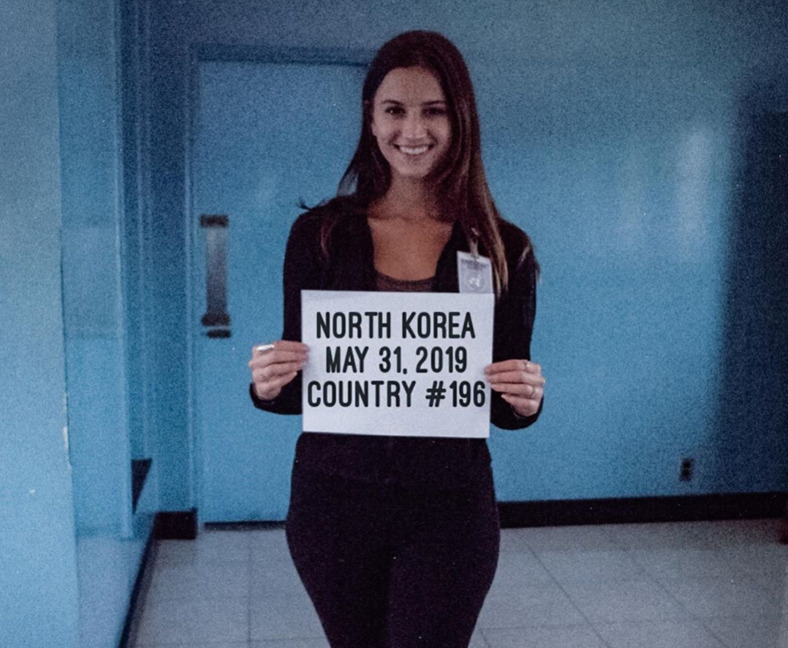 She took her final photograph in the "blue house" conference rooms on the North Korean side, marking the end of her journey to visit every sovereign nation in the world. Overall, she was able to visit 196 countries.
A Little Of Everything
Previous holders of the Guinness World Record for "Youngest Person to Travel to All Sovereign Countries" have faced criticism for not spending enough time in each country or fully experiencing the culture of every country. These young people just had the goal of visiting as many countries as possible, just to beat the world record.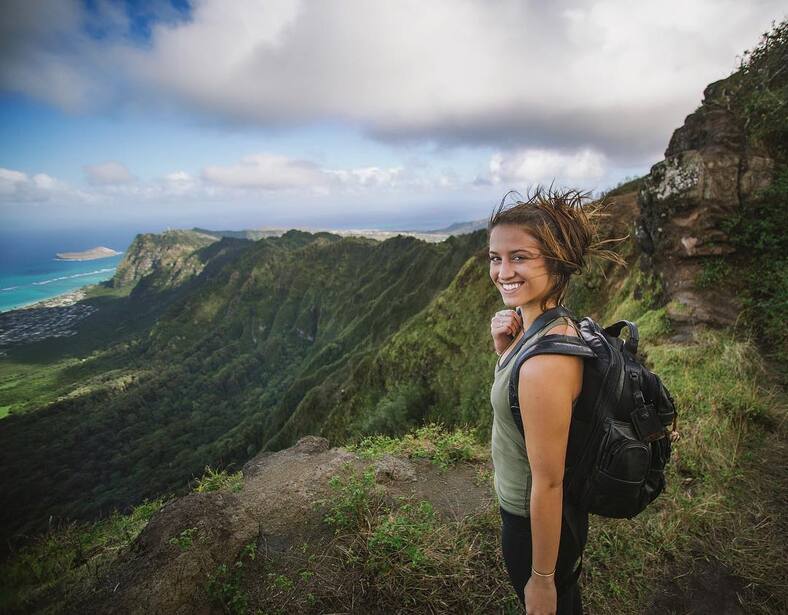 Lexie Alford addressed these criticisms by stating that while some prefer to spend a longer time in fewer countries, travelers like her prefer to have a "platter of the world." In an effort to truly experience local cultures, Lexie also tries to avoid major or capital cities whenever possible.
Pakistan's Mountains
Pakistan was another country that required significant planning and effort for Lexie Alford's visit. According to an Instagram post, it took Lexie five in-person trips to the embassy in Los Angeles, three different tour companies, two formal interviews, and numerous phone calls to be able to visit the country.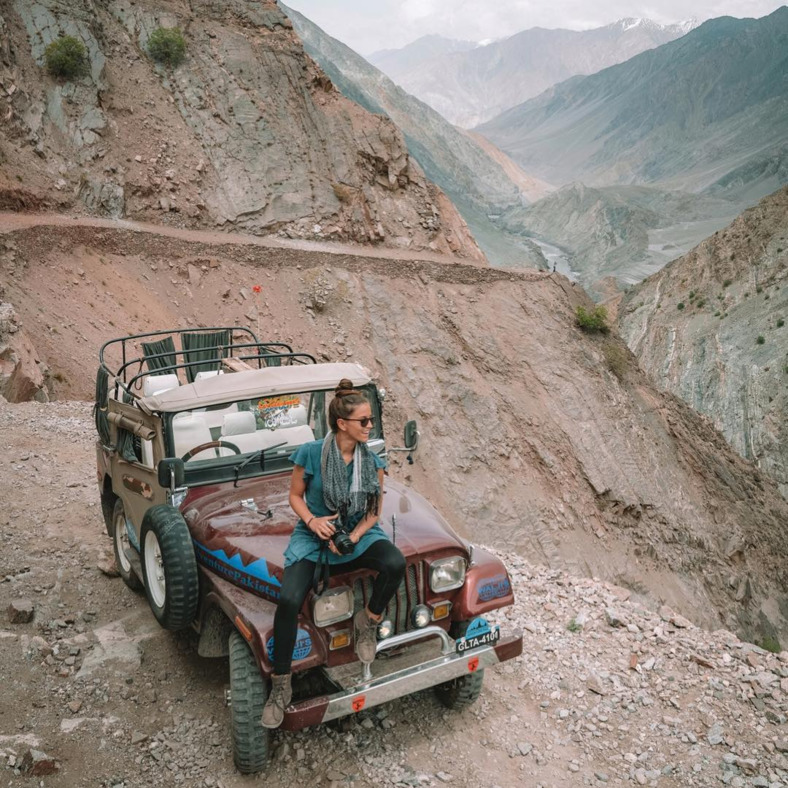 Despite the challenges, Lexie described Pakistan as one of her favorite places. Her efforts in getting there and the uniqueness of her experience in the country indeed proved that her trip was well worth it.
Chernobyl's Danger Zone
Lexie Alford has had the opportunity to experience more of the world than most people would ever consider possible. One such experience was going to the Chernobyl Exclusion Zone, an area that she described as "one of the most intense places" she has ever visited.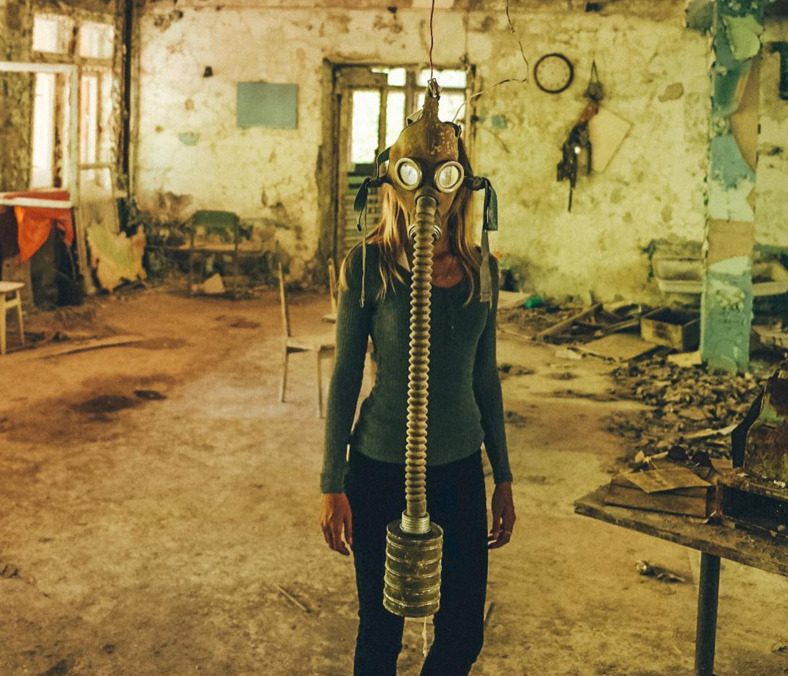 Despite being wary of visiting such a "risky" place, Lexie found that her visit to Chernobyl left a much greater impact on her than she had expected.
Best Place Ever
With so many incredible destinations to choose from, it's difficult for Lexie Alford to pick just one favorite. However, she has identified Angel Falls in Venezuela as one of the best places she's been in.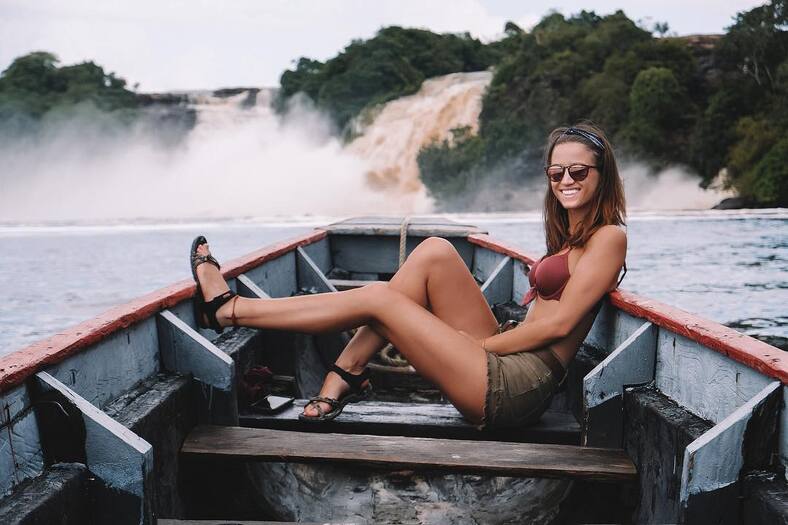 She admitted she had low expectations about her trip to Venezuela but was pleasantly surprised that it ended up as one of the most incredible places she's ever visited. Lexie is making sure she uses her platform to bring awareness to what she describes as the "misunderstood areas of the world."
Collecting Countries
"Country collecting" refers to the hobby of traveling to as many countries as possible. There are even clubs, such as the Travelers Century Club, that allow members to join only if they have visited 100 or more countries. So far, 1,400 members belong to the club.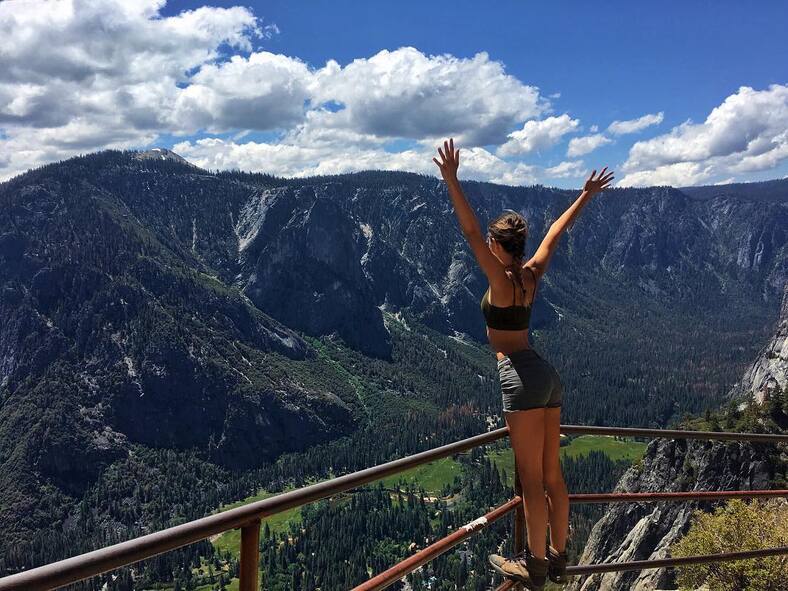 Meanwhile, those who are truly dedicated to traveling could see themselves in the Most Traveled People list. It proposes 891 places to visit, one of which is a remote island off the coast of Antarctica.
Most Difficult Part Of Traveling
Obtaining the necessary visas and documentation can be a major challenge for travelers, and this was certainly the case for Lexie. As an American citizen, she had to obtain more than 30 visas in advance – a feat that was especially difficult for certain countries in West and Central Africa.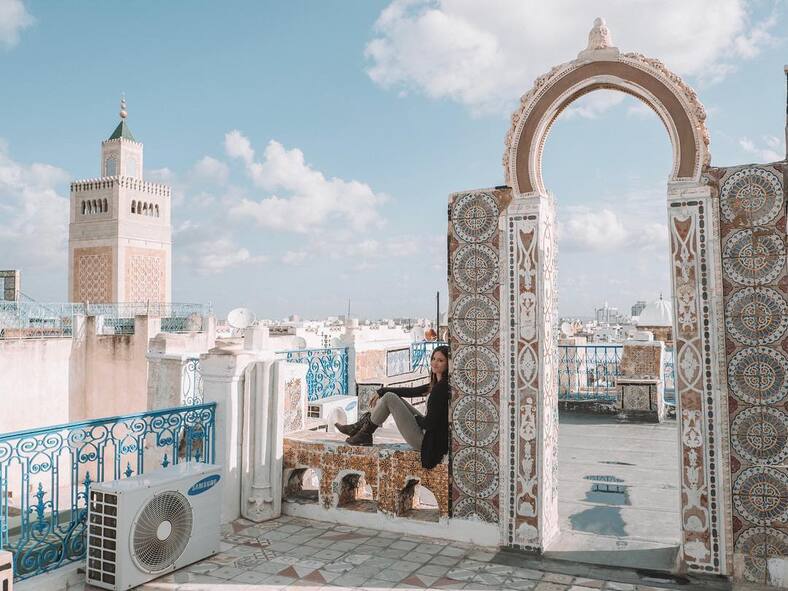 Lexie had to apply and reapply for visas multiple times. She also had to face numerous setbacks due to denials. This process of obtaining visas and ensuring proper documentation greatly impacted her route planning. Still, it sharpened her skills in being adaptable and flexible as a traveler, especially when traveling for an extended time period.
What's Next?
What should a 21-year-old who has traveled all over the world do next? Lexie is taking some time to focus on her physical and mental health. She is also in the process of writing a book about her experiences.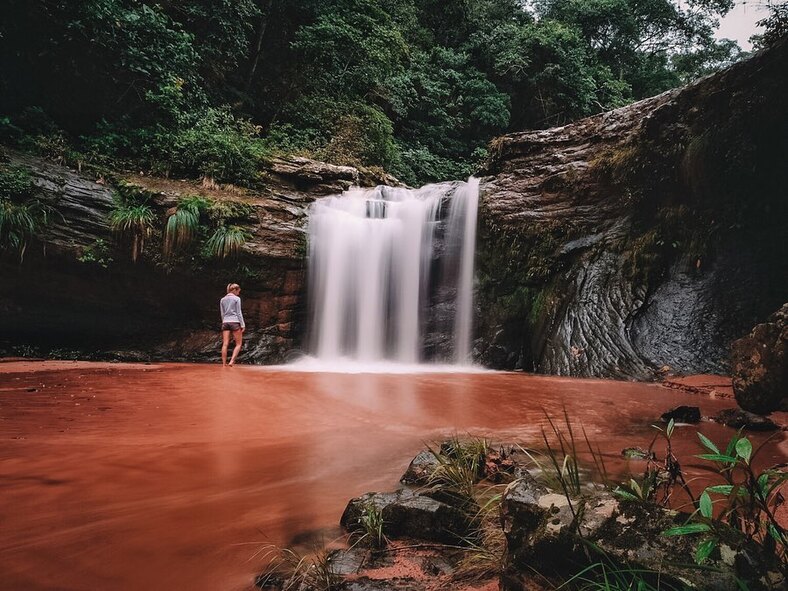 However, she has also laid out her travel plans for the future. She wants to revisit some of her favorite countries and possibly use her extensive knowledge and experience to plan trips for others through her family's travel business.
Lessons Learned
Lexie has admitted to the mentally exhausting aspects of solo travel. Specifically, her 2018 trips forced her to be more comfortable with herself as she had to travel to 90 countries and spend almost five months with no travel companion.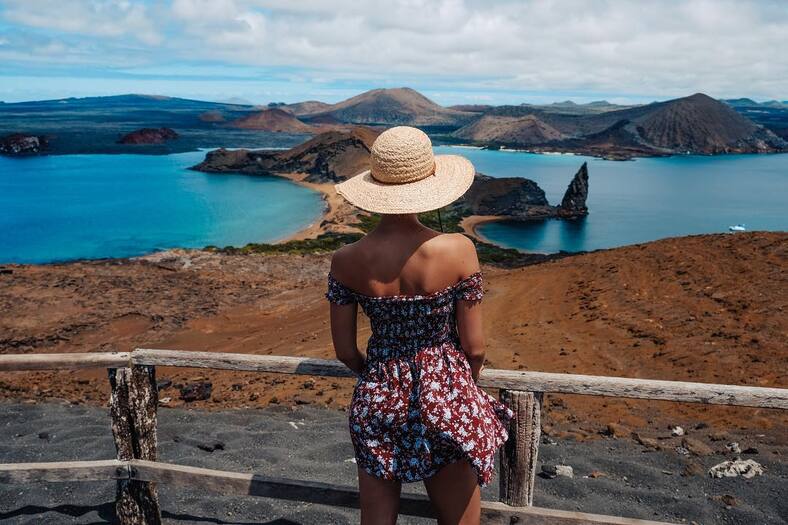 Her extensive experience inspired her to write a book about her travels. Through this book, she hopes to process everything she has learned. Lexie's honesty and willingness to share her experiences can provide valuable insights and inspiration for others who are interested in embarking on their own travel adventures.