Amazing Viking Ships Recovered
Five Recovered Ships Reveal the Time of Vikings
The remains of five Viking ships that were recovered in 1962 from the waters in Denmark are now collectively known as The Skuldelev Ships. The submerged parts were discovered in the waterway of Peberrenden at Skuldelev, located approximately 12 miles north of Roskilde, Denmark.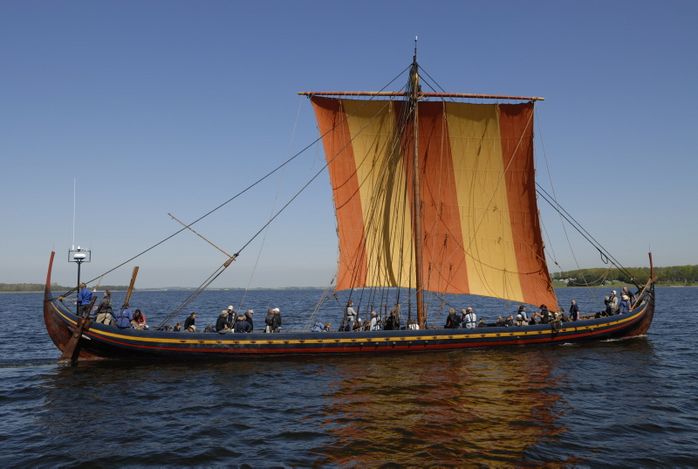 It took excavators 4 months to recover all five of the Viking ships, each dating back to the 11th century. It is believed that the ships were used as blockships, ships sunk as a preventative measure–to deter attacks and keep enemy forces from using the waterway.
A Successful Replication of a Viking Cargo Vessel
Skuldelev 1 was a cargo vessel about 52 feet long and about 15 feet wide. It was originally built of pine wood and constructed in Sognefjord, Norway around 1030 A.D. It's likely SKuldelev 1 sailed around the Baltic Sea, North Sea, and Northern Atlantic Ocean.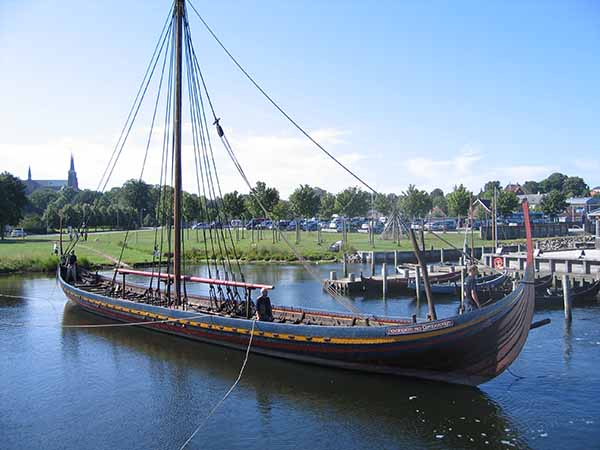 With its 968 square foot sail, the Skuldelev 1 coasted along the waters at a speed of 23 knots, approximately 27 miles per hour. You can visit Skuldelev 1 at the Roskilde Viking Ship Museum where it's on display, replicated as Viking Ship Ottar.
One of the Longest Viking Ships Discovered
Skuldelev 2 is thought to have been a longship, a type of Scandinavian warship built from oak and constructed sometime around 1042 in Dublin. It sailed the seas at a speed of around 15 knots, or 17 miles per hour.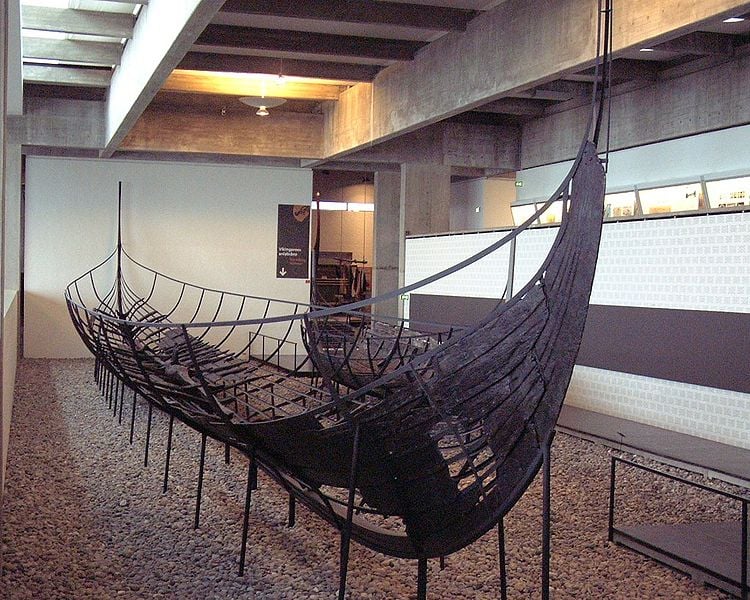 It's one of the least preserved Viking ships out of the five with only 25 percent of the original ship kept intact. Skuldelev 2 is remarkably one of the longest Viking ships to have ever been discovered. The ship is nearly 100 feet long and just over 12 feet wide.
The Sea Stallion from Glendalough Set Sail
The replica of the Skuldelev 2 is a ship named the Sea Stallion from Glendalough. The mission to replicate Skuldelev 2 was a huge undertaking funded by the Roskilde Viking Ship Museum, administering millions on behalf of the project.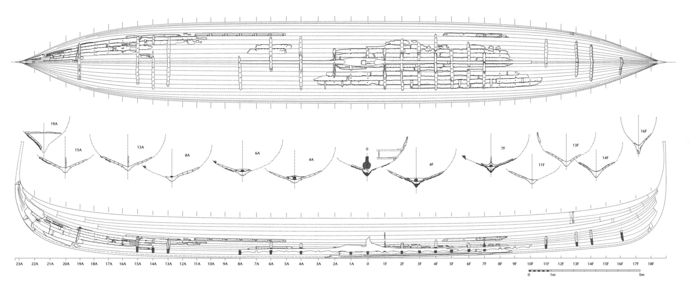 Replicating the Skuldelev 2 took four years, from August 2000 to September of 2004. It took nearly 40,000 hours of labor to complete the project. But in 2007 it made a successful roundtrip from Roskilde to Dublin where it was kept on display for one year before heading back.
Well Preserved Viking Ship Dates Back to 1040 A.D.
Skuldelev 3 is thought to have been a cargo ship measuring nearly 46 feet in length and almost 11 feet in width. A sturdy ship made of oak, the Skuldelev 3 was made for heavy cargo loads with a maximum cargo holding capacity of 5 tons.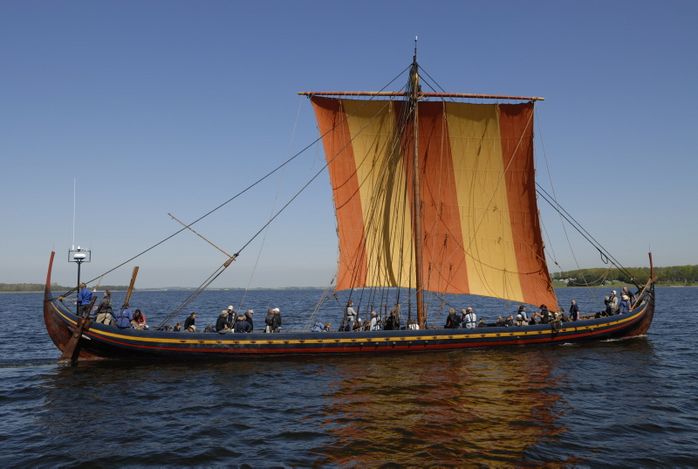 Constructed sometime around 1040 A.D. in Denmark, the third Viking ship's main power source was its 495 square foot sail. Skuldelev 3 could reach top speed at 10 knots or 11 ½ miles per hour. About 75 percent of the original ship still remains.
Roskilde Viking Ship Museum Rebuilds History
Skuldelev 3 was most likely built for shorter journeys along the Baltic Sea and around Danish waters. Ultimately, with more than half of the original ship's exterior still in place, Skuldelev 3 is considered to be the best preserved ship out of all of the five Skuldelev Viking ships that were recovered.

An accurate replica known as the Freja Byrding is housed in the Roskilde Viking Ship Museum. Additionally, Roar Ege is another replica created prior to the discovery, and can also be seen on display at the Roskilde Viking Ship Museum.
A Viking Ship Designed For Warfare
Skuldelev 4 was possibly a small warship originally built around 1030 in Roskilde. The ship is made from various types of wood, including pine, oak, and alder. It's a relatively small ship measuring about 20 feet long and just under 3 feet wide.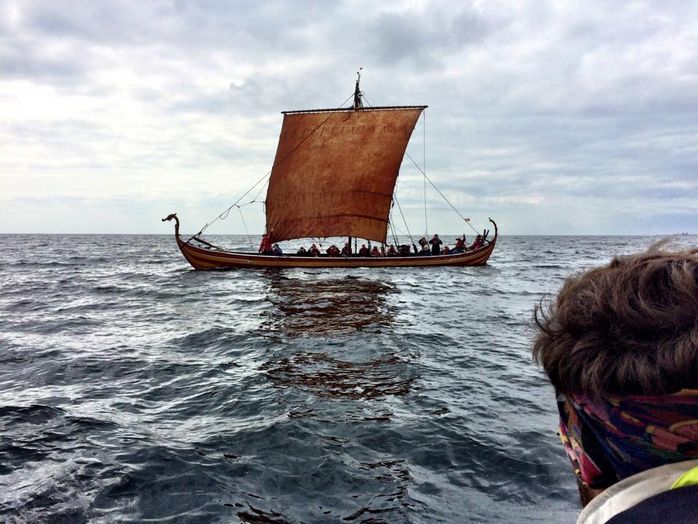 Skuldelev 4 was made to sail through the Baltic Sea and shallow Danish waterways. Built as a warship, the planks were created with holes made for shield straps. The ship's max speed is 15 knots or 17 miles per hour. About 50 percent of the original ship remains.
Viking Ship Design Dates Back to Fourth Century Warships
The Skuldelev 4 may have been a type of Scandinavian warship called a snekkja which dates back to the 4th century B.C. The sail is 495 square feet and its average speed runs about 6-7 knots. One of the cool details regarding Skuldelev 4 is that there are two replications of it.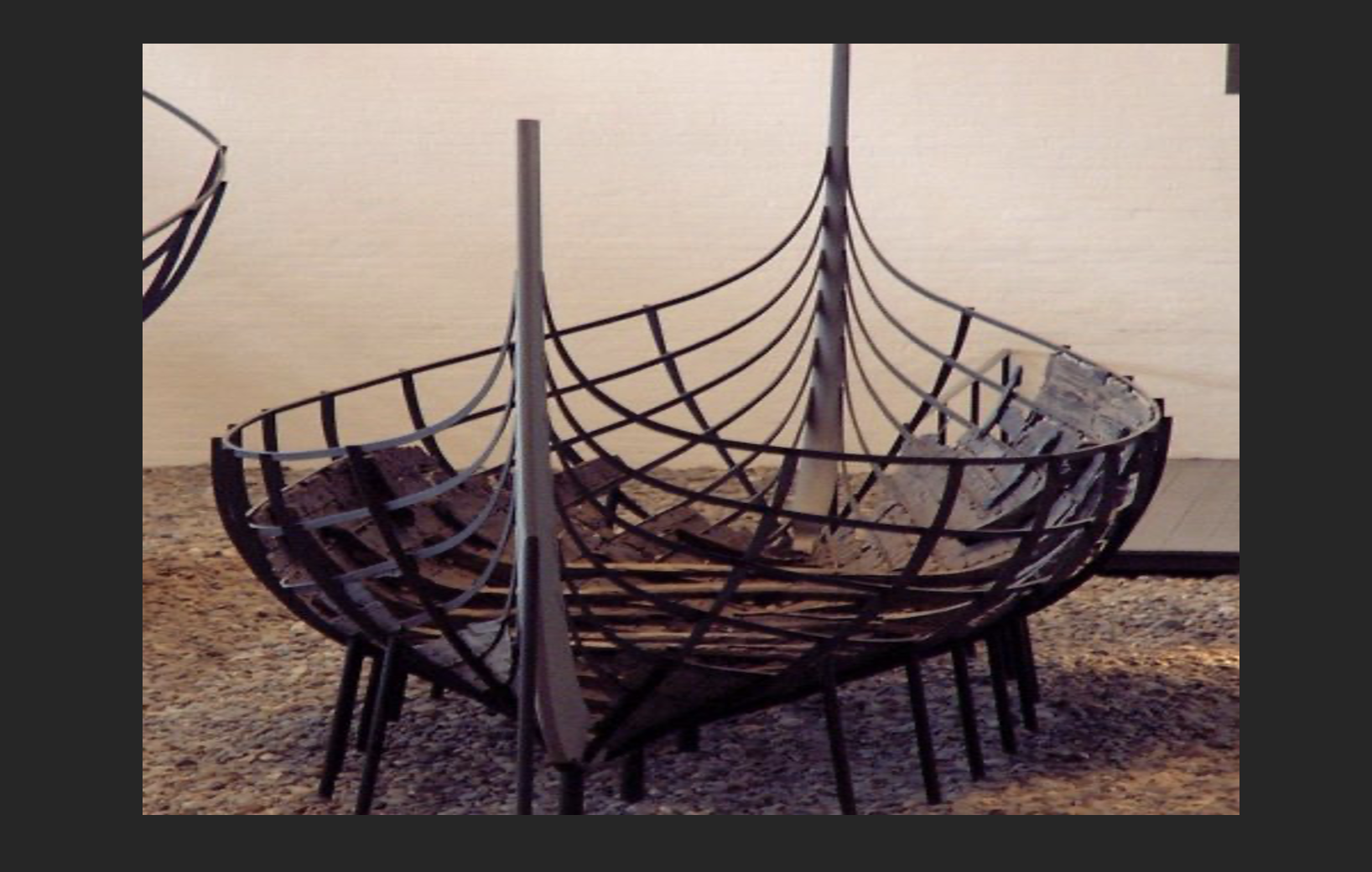 The first one was created in 1969 in Augustenborg, Denmark and was named Sebbe Als. Then, on display at the Roskilde Viking Ship Museum, you can find a replica of Skuldelev 4 known as Helge Ask.
The Purpose of Skuldelev 5 Remains Unclear
Skuldelev 5 was built around 1030 in Sognefjord, Norway. It was created to have a sail and included oars and a pretty large cargo capacity. However, Skuldelev 5 is a mystery. There's speculation that its primary use was for fishing and, at some point, possibly hauling cargo.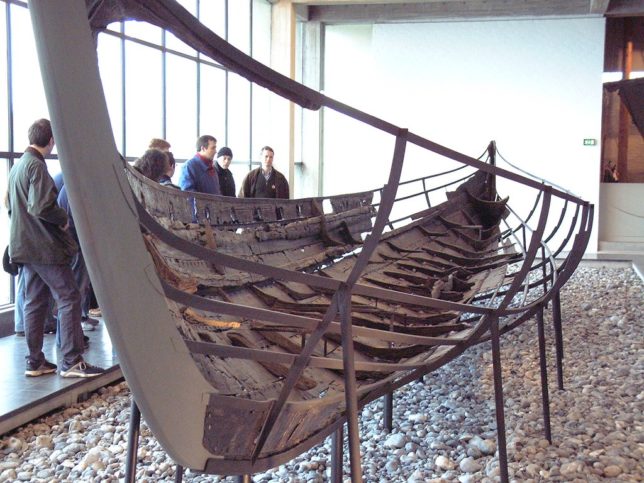 Luckily, 70 percent of the ship has maintained its original form. Two replications of Skuldelev 5 were created. The first was built in 1998 and named Kraka Fyr. The second replica, Skjoldungen, was built in 2010, and included a different interpretation of the bow and stern.
The Sixth Ship
The mysterious techniques commonly used by Vikings to build ships were unraveled. One identifying characteristic of a Viking ship is its use of overlapping planks, known as clinker-built ships. In addition, Viking ship hulls were characteristically double-ended and created with curved stems.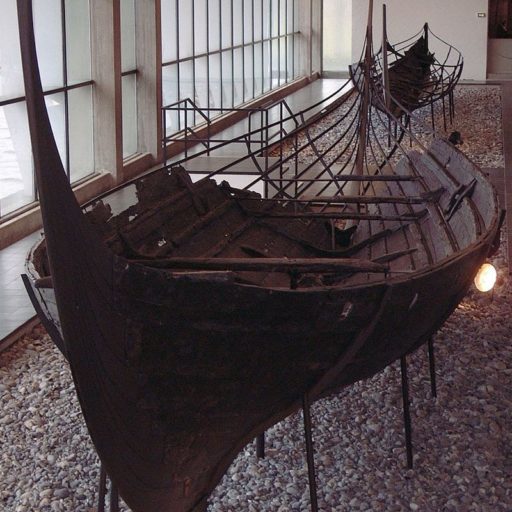 As museum renovations in the 1990's were ongoing to create more room for displaying the reconstructed Skuldelev Viking ships, nine more ships were discovered in the process. Roskilde 6, built around 1025 AD, was discovered in 1996 and became the 6th member of the original Skuldelev five.