After Eating Every Day At The Same Restaurant, This 97-Year-Old Veteran Received A Fantastic Gift
A 97-year-old man in Chandler, Arizona, was a loyal customer at his local Arby's, an American fast-food chain store famous for its delicious roasted beef sandwiches. For years, this man would walk up to the restaurant with a courteous smile and order the same meal every single day for many years.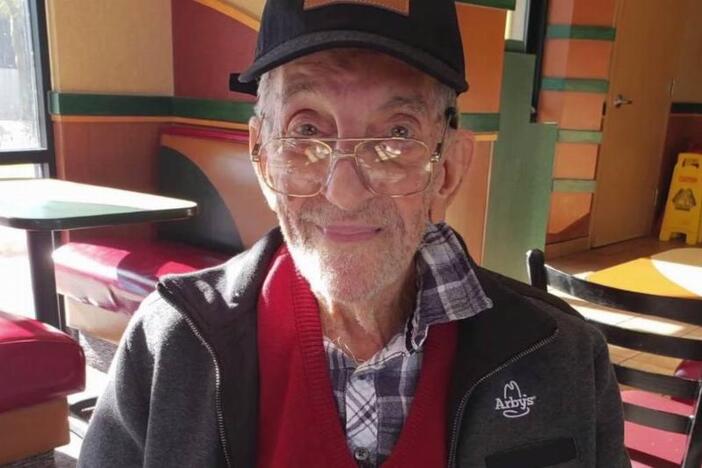 Everybody who worked at the franchise would wonder about the reason behind this patron's habit. Finally, the manager realized that he was carrying a secret, which unfolded an incredible chain of events that proved that people are always good by nature.
A Unique Type Of Client 
A 97-year-old man went to a specific Arby's every day and ordered the same meal, always with a happy face and an eager attitude toward life. Every staff member knew him, especially Christina Gamage, the franchise manager.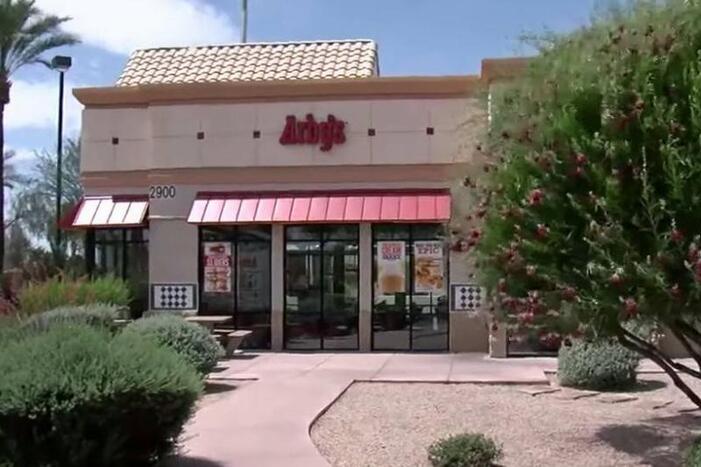 Christina took an interest in the mysterious man. Although she thought it was a bit odd that someone would be so eager to eat there every day, she was confident the quality of the food she served was top-notch. Something made her feel like something was happening in this man's life. 
Catching The Manager's Attention
When Christina Gamage started her job as branch manager in 2015, she was thrilled with the opportunity to give her clients the best service and food in the area. The Arby's she was working at was on the corner of Alma School Road and Queen's Creek, on the northern side of town.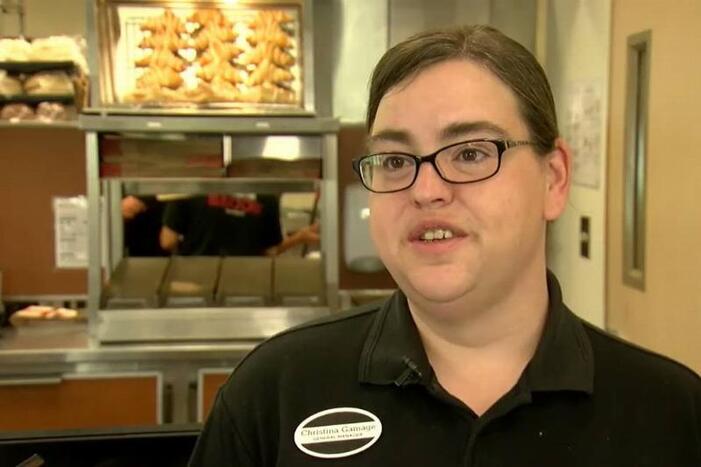 One day, an older man with a walker came in and ordered a meal. She soon realized this would be the first of many visits. Every day, around lunchtime, he would come in through that door. He was always alone. All the staff members noticed, but nobody questioned his reasons. They just assumed it was the closest Arby's to his house.
Mr. Doug
The employees affectionately called him Mr. Doug, although his full name was Douglas Parker. Staff members ensured his table was always available and clean for his daily arrival. And as soon as he walked in, they helped open the door for him and helped him to his seat.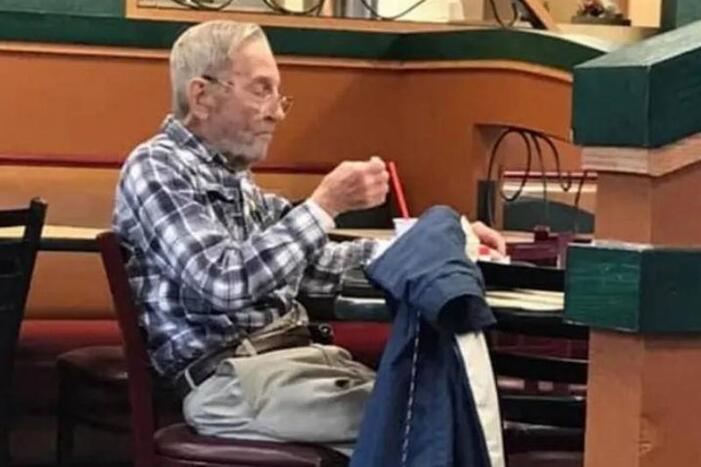 Since he always ate the same thing, he no longer needed to queue to order his food. Of course, there was a certain mysticism to this man's daily ritual, but everyone respected him and ensured his comfort. 
A Resilient Life
Gamage, the branch manager, and the rest of the employees found out, little by little, details about Mr. Doug's life. But it was a challenging task. Only after many attempts, he started to open up. The staff couldn't believe what they heard when he began telling his story. Eventually, he confessed he lived down the road in a retirement home, where he had been for a few years.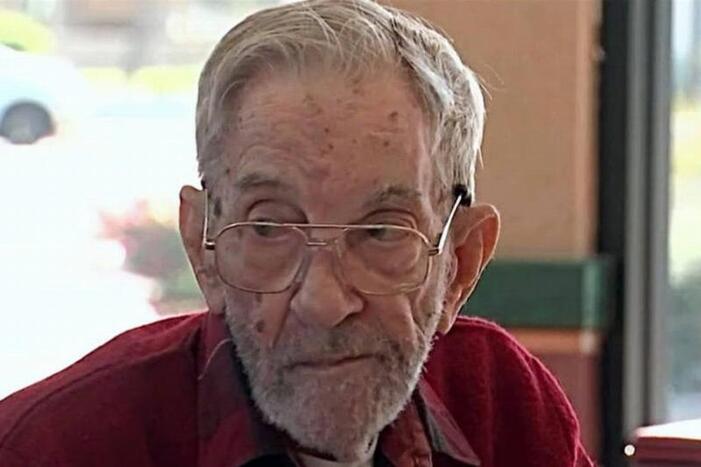 He was a decorated World War II veteran who had bravely represented his country during a time of need. And lastly, the employees found out that he had no family. Being alone and with little interaction made Christina and her team sad yet intrigued.
A Kind Patron
Mr. Doug won all of Arby's staff's affection; they tried to uplift his spirits as much as possible, from when he entered the restaurant to the moment he left the premises. But even with this much attention, he was still not very open about his personal life.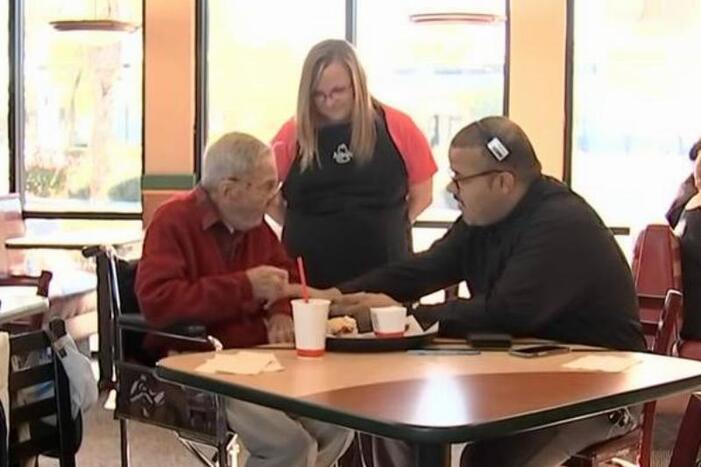 Even though they had many questions, they ensured Mr. Doug was treated like a special customer, always welcomed with utmost care. After all, he was like a part of the family. Nobody dared to ask why he ordered the same thing every day and why he didn't like any other restaurant.  
Different Day, Same Sandwich 
Every day, Mr. Doug would walk in through the door and repeat his order "A roast beef slider with melted Swiss cheese and a medium coke with no ice." Even though the employees didn't need reminding, because they already knew his order by heart.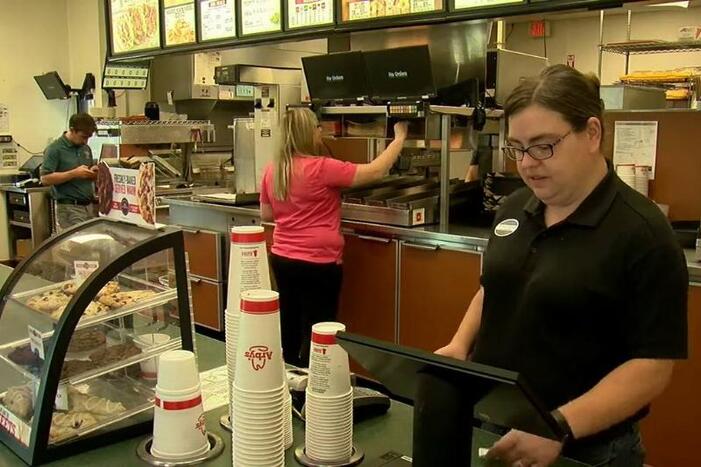 There were discussions in the kitchen about it. Did he ever get tired of eating the same thing every single day? What made this specific meal such a delectable choice? He, indeed was aware of the different options. So why wouldn't he venture with some fries?
An Unexpected Answer
Another day, another roast beef sandwich. It seemed like just another Tuesday, but this time Christina Gamage finally had the courage nobody else had found to ask Mr. Doug. What was the reality behind his fascination for that specific Arby's branch?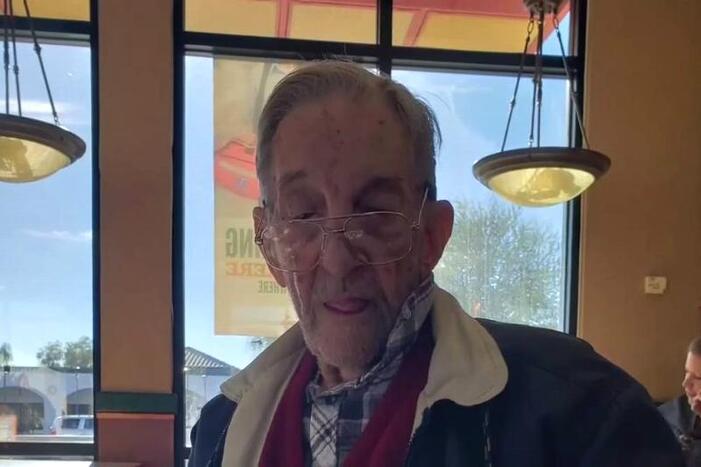 "You see, this is the only place I can find something to eat that won't make my stomach hurt." Of course, nobody expected that answer, and many theories the employees had imagined were debunked after they realized the truth. 
The Only Meal He Could Eat
The staff felt a lot of affection for Mr. Doug; after all, he was there every single day, so when he revealed the truth behind his order, they felt a lot of empathy for him. He wasn't eating his roast beef sandwich because it was his favorite food, after all. 
Mr. Parker had a stomach disorder that impeded him from eating anything else. Everything gave him horrible stomach aches, so when he found out he could eat at Arby's, he stuck to it every day for many years. But things were difficult without a family to take care of him. 
An Urge To Help
"You're like my family," Mr. Doug frequently mentioned to the staff members, and they felt he was part of the staff family as well. Although it was an unfortunate situation, Travis Coye, the general manager, mentioned he felt compelled to do something for his most valuable customer.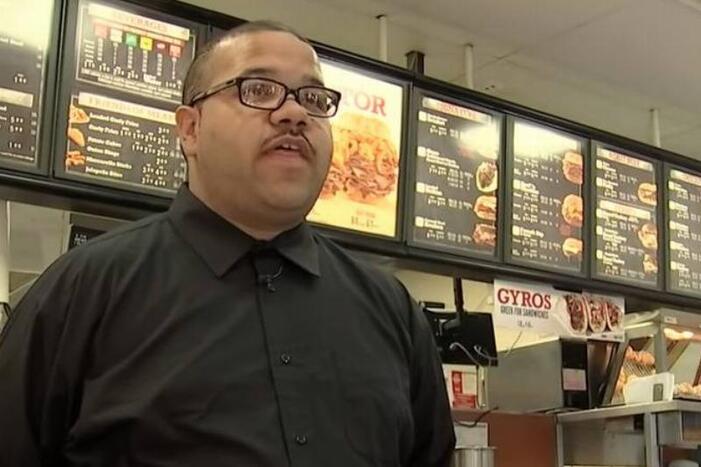 "We must do something to make his life easier," Coye said. They felt responsible for this man's well-being and couldn't just stand there and watch him be sad. So, after having a meeting about the subject, the employees came up with a great idea.
Everything Went According To Plan
It was another day at Chandler's Arby's. The team was preparing for the busiest time of day, lunchtime, but it would be an extra special lunchtime because a plan that the employees had concocted would take place as soon as Mr. Doug went through the door and ordered his usual meal.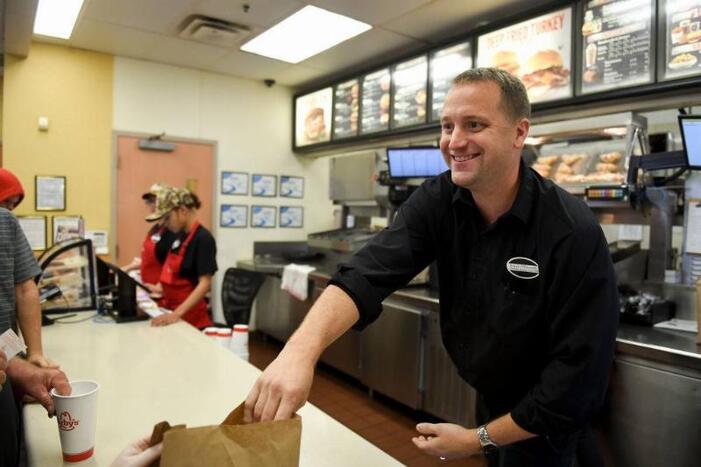 On December 2018, Mr. Douglas went to the Arby's in the corner of Queens Creek, the same one he had visited every day for the last three years and was welcomed with a warm smile by the employees he considered his family. However, his order was slightly different that day. 
A Mysterious Envelope
Daniel Maloney, a frequent client of Arby's, saw an employee slip a red envelope into one of the orders to be handed out to a customer. He was intrigued and had a lot of questions. He didn't think a staff member would harm a customer, but he didn't want it to be the case.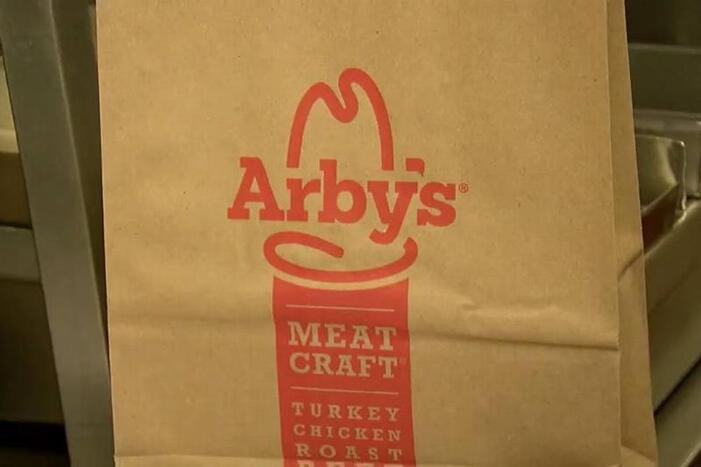 So he kept an eye on the order as it was dispatched to Mr. Doug. but he wasn't the only one. All the employees were peeking through to see the older adult's reaction. What an intriguing moment. How would he react? 
The Buildup 
Mr. Doug was sitting at his usual table, waiting for his regular lunch on what he probably deemed a very ordinary day. But, little did he know that he would receive a gift that would change how he saw his local Arby's.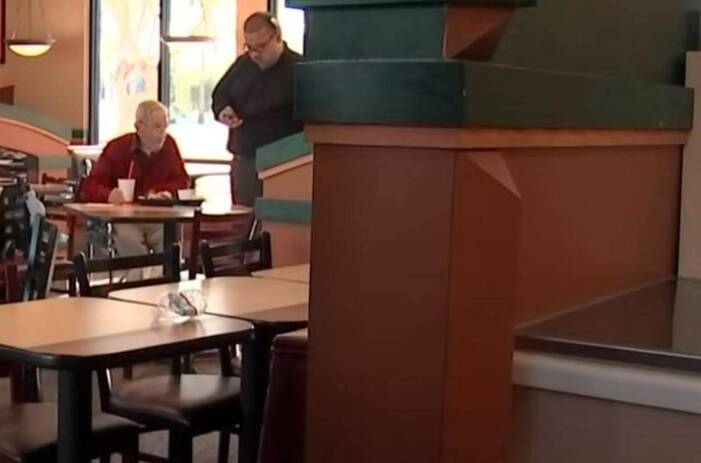 Mr. Coye went to his table and handed Mr. Doug his lunch, which was already a habit. But instead of returning to his chores, he waited for his client to unwrap his meal. While taking his sandwich out of the wrapper, Doug noticed a bright red envelope.
Unwrapping The Envelope
When Mr. Doug finally opened the envelope, his face was illuminated by a huge smile. This was not an average day, and he couldn't believe he had received such a thoughtful gift when it wasn't even his birthday.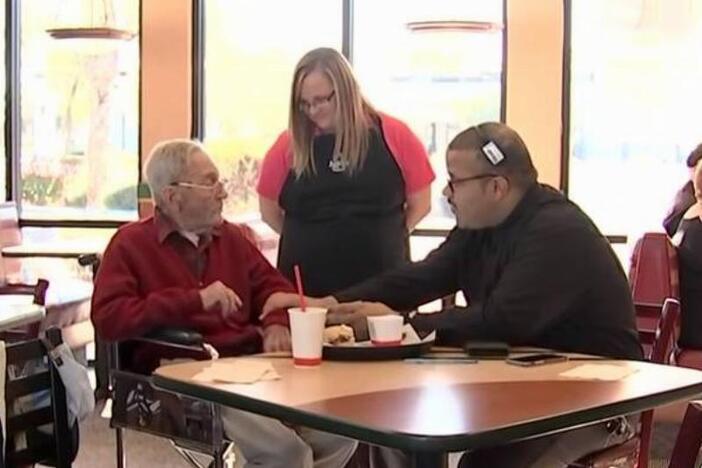 The red envelope contained a $200 gift card, covering his meal expenses for a few weeks. Each one of the employees pledged a sum of money that would add up to the cause. With a little, they gathered a lot. 
A Kind Gesture
"I never know if I'll be here tomorrow, so thank you so much for this" said the teary-eyed veteran, who never thought he would receive such kindness from strangers. The down-to-earth man was really grateful and wanted to express it to the employees, but he couldn't find the words.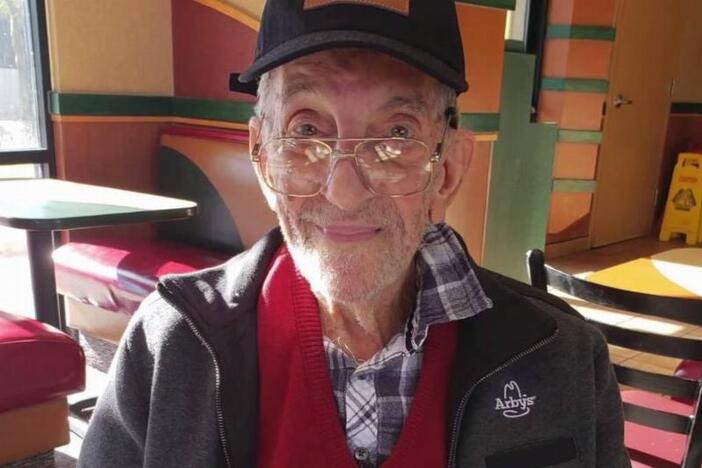 "He was so shocked. He couldn't muster a word," Gamage said when asked about his reaction. But that wasn't all to the gift. They gave him an official Arby's jacket, so he could always feel like a part of the team. 
A More Significant Adittion
The gifts didn't stop there. He was handed a notebook with all of the staff's personal phone numbers; in case he felt lonely or needed something, he could quickly contact someone. They even offered to deliver his lunch if he didn't feel like walking to the restaurant.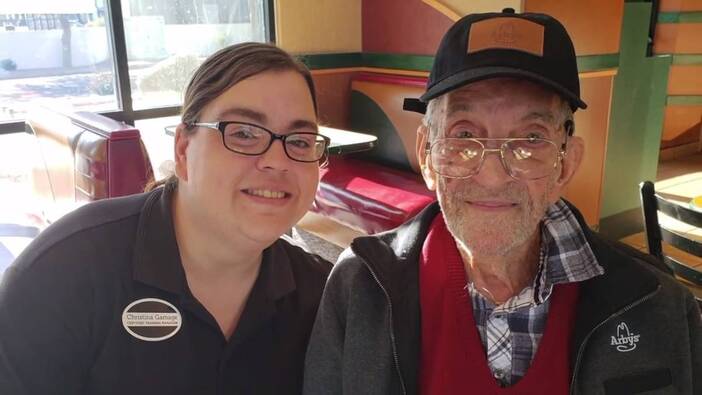 They were offering this man the love he didn't receive on his daily basis outside the restaurant because they wanted to make him feel loved and dignified. They also wanted to take care of him, and if the beef slider sandwiches were part of this, they would make sure he would receive them.
Unexpected Recognition
Daniel Maloney witnessed the entire affair and couldn't believe the selfless kindness he had observed. He was so pleased about it that he posted an image he took on the spot on social media with a caption explaining the ordeal.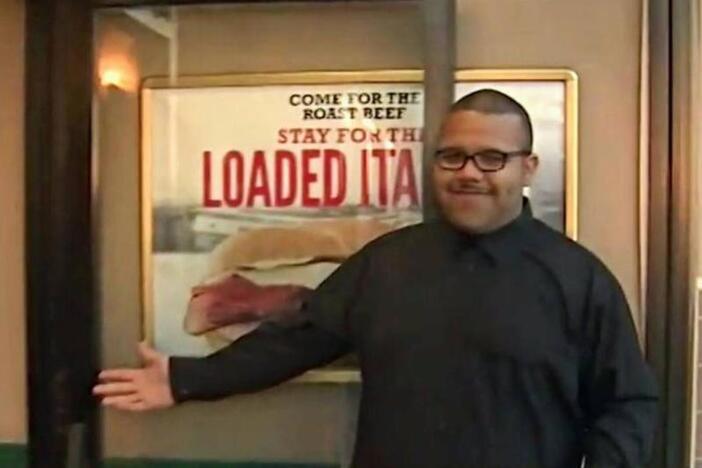 Nobody expected a client to do this, but since everyone at the restaurant was busy delivering the gift, they didn't even notice Maloney's phone capturing the moment. Instead, he wanted to share with his Facebook followers the kindness the Arby's employees showed that day. 
Faith In Humanity
The employees' good deeds didn't go unrecognized. Maloney's post went viral, and soon, it seemed like the whole world was watching what this group of lovely people decided to do for a man they barely knew.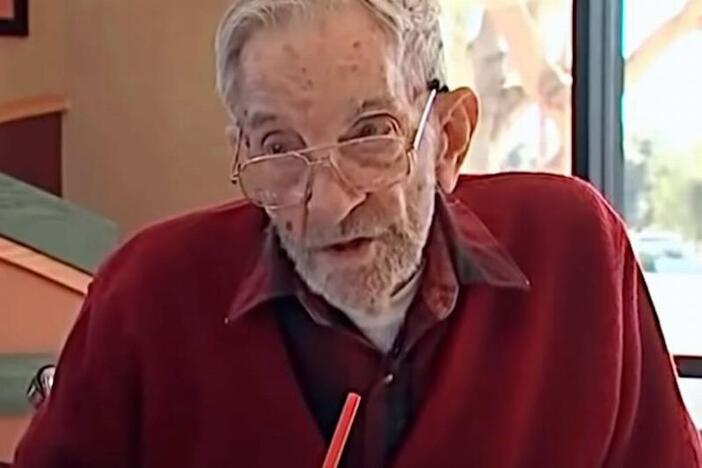 "Faith in humanity restored," as the internet saying goes, were amongst the comments you could find on the viral post. "These employees selflessly put in of their own money for an elderly man" was part of the caption that was accompanied by a picture, secretly taken at Arby's when the surprise happened.
Completely Viral
The post went so viral that Daniel Maloney had to delete it because he was getting too much attention and reach. He intended to share a heartfelt story, not gain fame. But at that point, the story had gained a life of its own.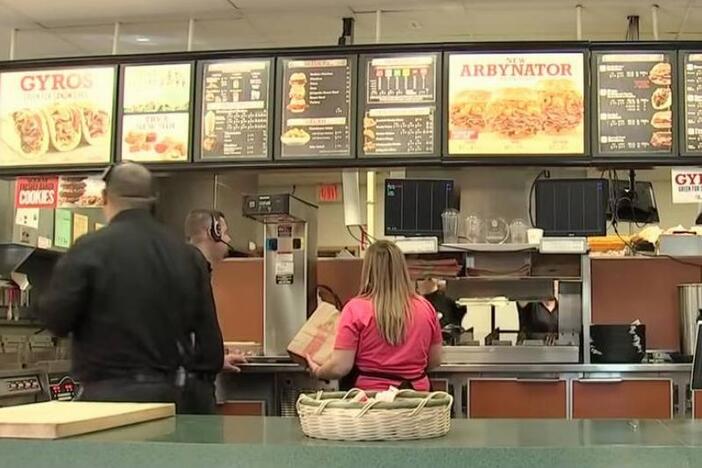 Some pages and accounts reshared Maloney's original post, reposted the anecdote, and gathered around twelve thousand likes and shares. From fellow veterans to restaurant managers and everything in between, people were very enthusiastic about the story. 
National Headlines
Soon, everyone was aware of the small act of kindness the Chandler Arby's staff had done. And the story made it to national headlines! Fox10 took the report and visited the chain restaurant to interview the team that was behind the deed.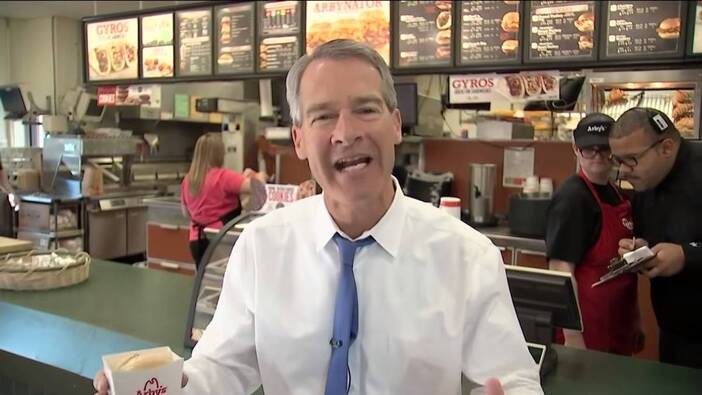 The people of Chandler were proud of the employees. None of the staff could believe that the small act of kindness they had enthusiastically done would have such a significant impact, especially Mr. Doug, who would later benefit from this situation. 
Corporate Wanted In
When the story broke out in national news, Arby's corporate was also made aware of the kind act the Chandler Arby's had done. Initially the endeavor of giving Mr. Doug money for his lunch was completely altruistic.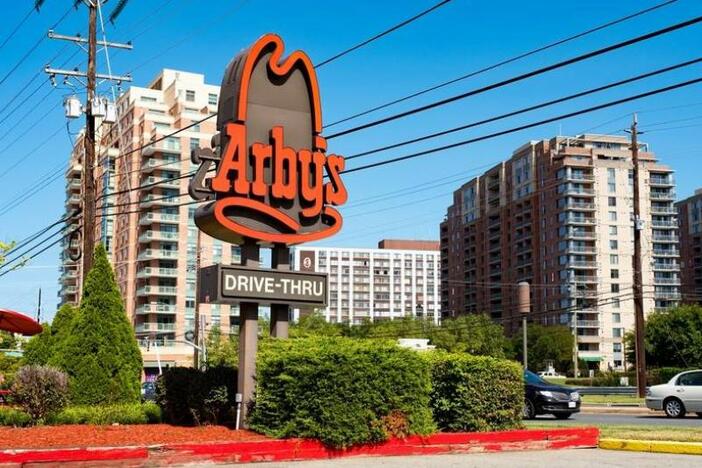 It turned out to be great publicity for the company, and they weren't even aware of it until they saw it on the news! Now with the people in charge aware of the story, Mr. Doug would soon find himself in a situation he never imagined.
A Rare Honor 
The people at Arby's corporate were delighted with the idea of helping and came up with a proposal to the Chandler branch: "free meals for life for Mr. Doug" this was extraordinary! The restaurant chain had never granted this honor to anyone else.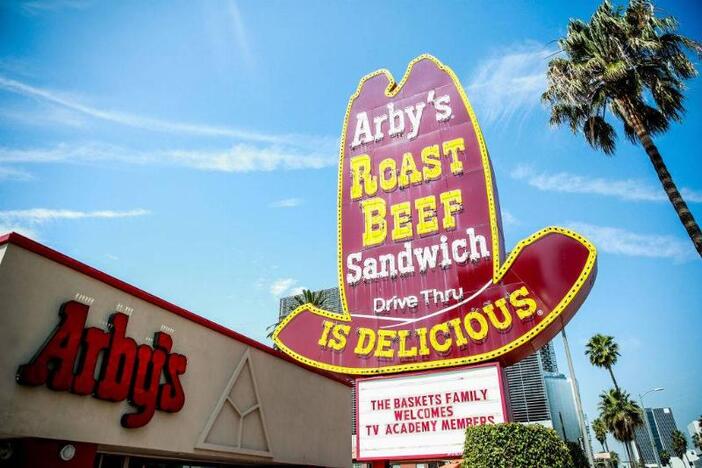 Giving out free meals can be costly for small businesses, but Arby's is a very popular nationwide food chain, and they can easily spare a few free meals a week. Especially for someone as dear to them as Mr. Doug. 
Arby's For Life
Without the company's consent, individual stores can't grant anyone a right to free meals; it's in their policy. But thanks to the viral post and the amount of publicity the restaurant got, Mr. Doug's meals were probably paid for by themselves.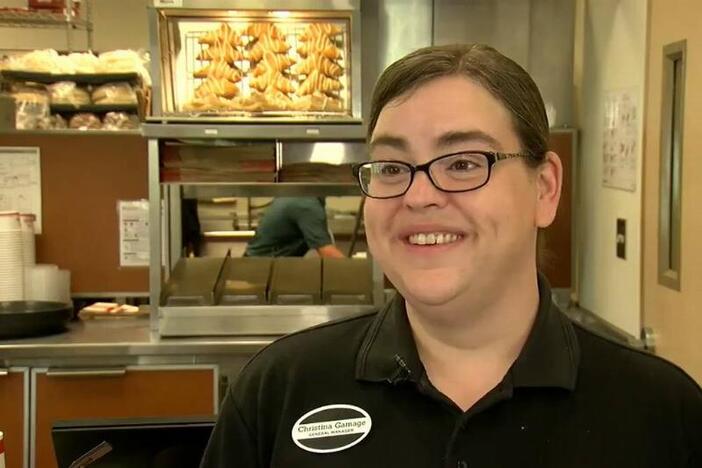 Gamage had already thought about doing so, but didn't feel confident the people at corporate would understand the situation. So when they offered it themselves, she felt relief. "Let's give him Arby's for life!" she gleefully told the news interviewer. 
Delightful Surprise
When Mr. Doug went to get a meal with his $200 voucher a few weeks later, he wasn't aware news cameras, and journalists would receive him. It was unlike anything he had ever experienced before, unrequested fame for eating at the same restaurant for years.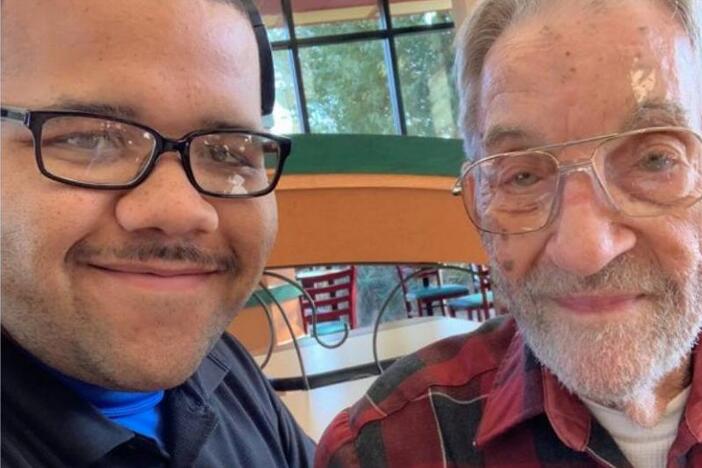 This time, the surprise that was revealed to him was that he would be supported with meals for life. Once again, he was very grateful, and this time his reaction wasn't only revealed to the employees and customers of his local restaurant; it was broadcasted nationally.
A New Family
Mr. Doug also told the news that even though he appreciated having free meals for life, he valued the gesture from his dear friends at Arby's even more. It wasn't about the money. It was about the care they always treated him with.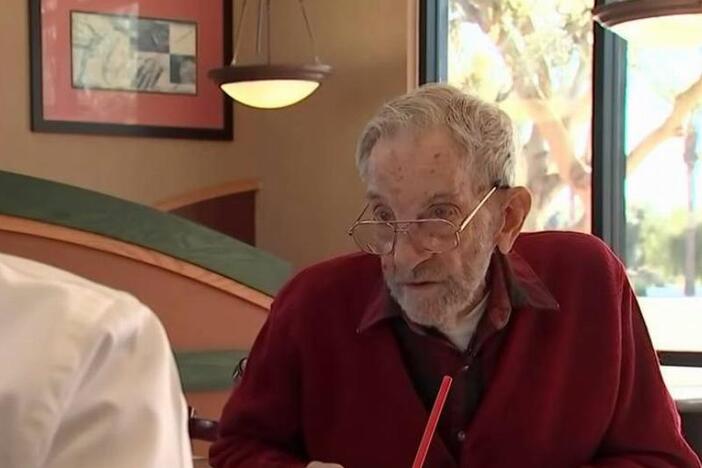 From the moment he went through the door to the moment he stood up and left, he would always feel loved. The employees had become like a new family to him, and he was very grateful to them.
Arby's Involvement
As long as publicity stunts go, its very easy for big corporations to squeeze out opportunities like this. And Arby's is no exception. But this event triggered many similar more throughout the United States. Gamage mentioned she encourages people to support the veterans in their lives, as they are a vulnerable section of the population that is often neglected.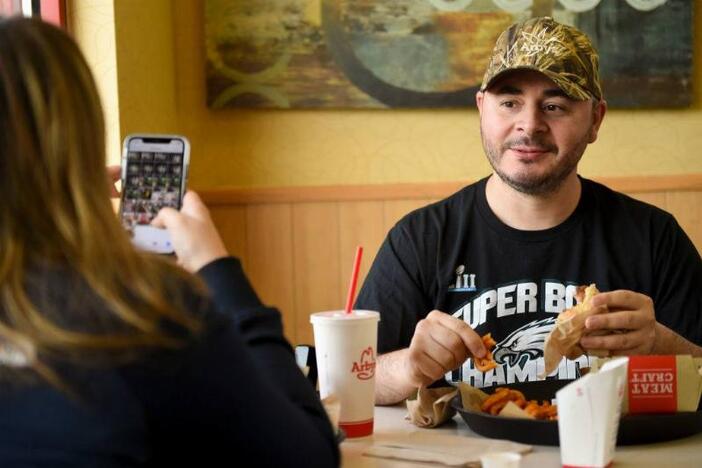 Mr. Doug's case was unique because the company has always considered veterans, even before the Chandler Arby's story. Every year on Veteran's day, they have a special promotion and offer their delicious roast beef sandwiches free to veterans. They also offer discounts for active military. 
Recognition
The small act of kindness started an incredible turn of events. Not only was the news interested in praising the employees for their actions, but it helped other charities get in touch with the Chandler Arby's.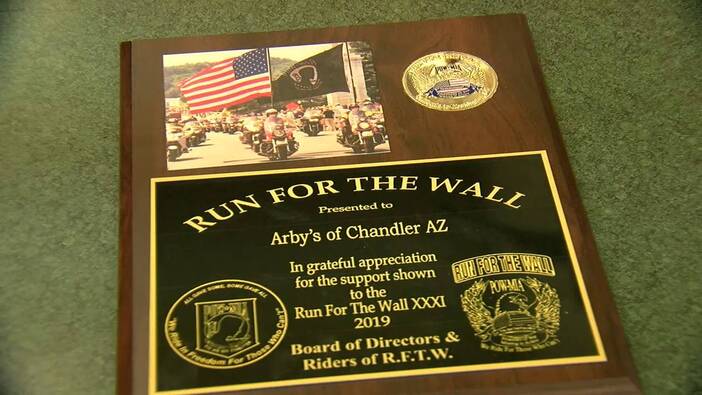 Run for the wall is an organization that coordinates a yearly motorcycle ride fundraiser in honor of soldiers lost during service and to celebrate veterans. They reached out to Arby's and got support from the restaurant chain. 
Honorable Mentions
Run for the wall gave Arby's a plaque thanking them for their support and for taking care of Mr. Doug as if he was a member of their own family. Gamage was incredibly grateful when she received the plaque. "It's truly an honor," she said to Fox10.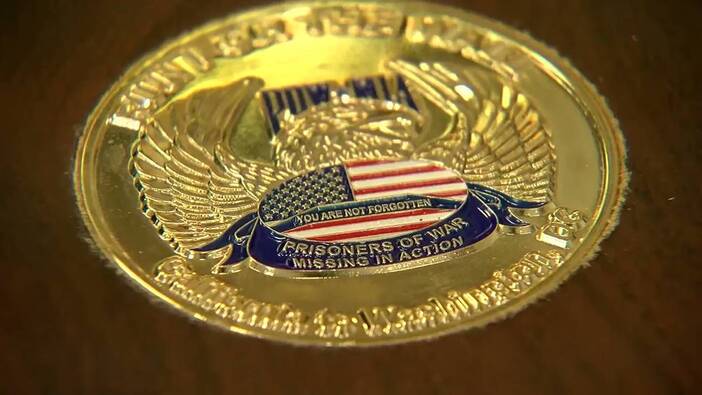 For veterans, life is far from easy; there are barely any support networks, and they tend to suffer from severe health conditions that make it difficult to adjust to life as we know it. As a result, they are neglected by society and even their own families. 
More Surprises for Doug
When the news went viral, Arby's corporate wasn't the only one to expand Mr. Doug's gift. A local optometrist known for his charitable work also reached out when he heard of the story and offered his services free of charge.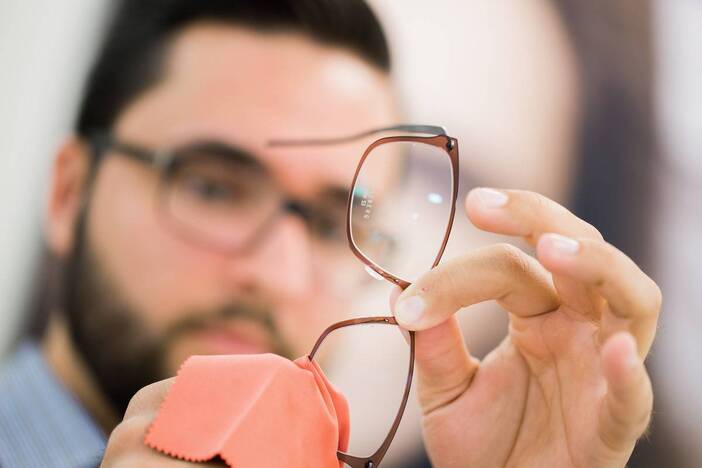 He stopped by the Arby's and asked Mr. Doug about his eye health and if he would like to check his sight. After the exam, the optometrist realized Mr. Doug's glasses were no longer the correct prescription, and he gifted him a new pair of glasses for free. 
Keeping Their Promise
A few months later, Mr. Doug fell ill and couldn't walk to the restaurant he had walked into so many times in the past. But this time, he wasn't shy to ask for help. He called Cristina and she agreed to take the meals to his house every day.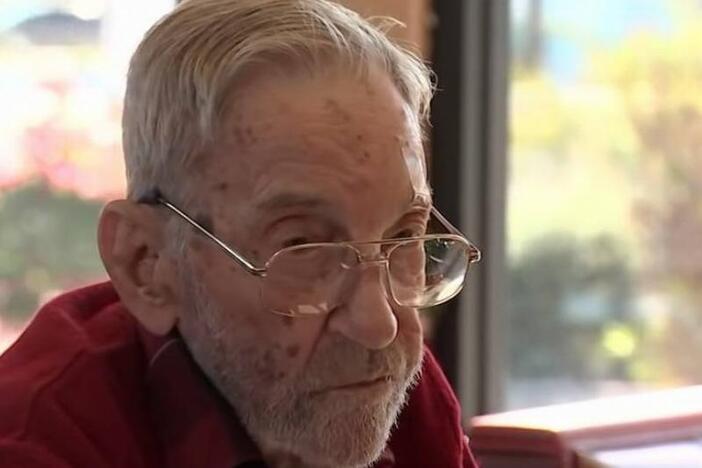 The employees kept their promise and delivered the meals; they stayed until he finished his meal, and sometimes they would bring games and spark conversation. Before leaving, whoever was sent to Mr. Doug's retirement home had to make sure he was okay, and they would get it for him if he needed anything.