80-Year-Old Sunken Submarine Discovered
Submarines have come a long way since their humble beginnings as weapons designed solely for hunting enemy ships. Today, these underwater vessels are multi-role platforms capable of performing a wide range of military operations. Submarines can stealthily eavesdrop on enemy communications, launch commando raids, and even take down an entire aircraft carrier.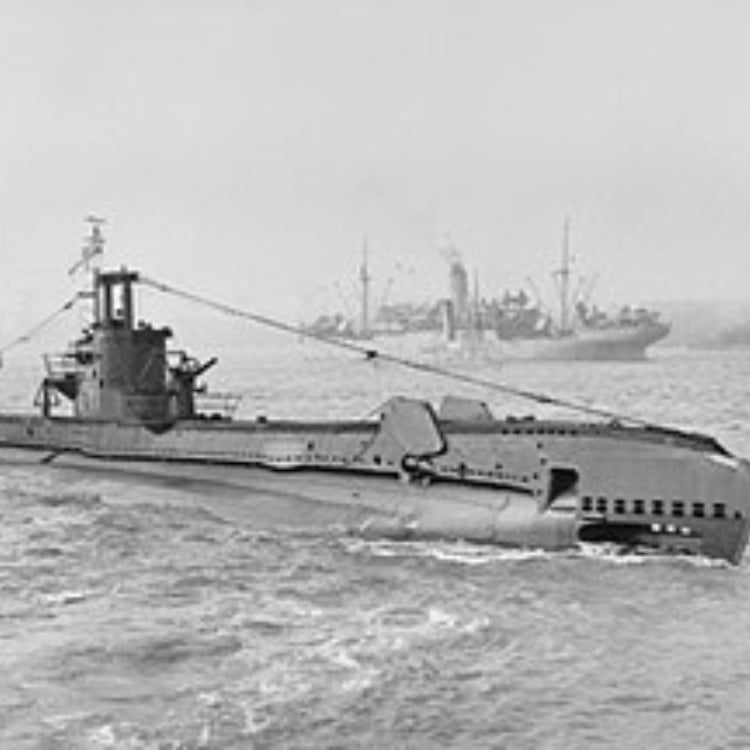 With their advanced technology, submarines can also launch nuclear-armed missiles, making them a formidable force to be reckoned with. These underwater beasts are powerful weapons and a symbol of the ever-evolving nature of military technology.
Submarines Changed the Art of War
The introduction of submarines during World War I was a game-changer. The Germans, in particular, took advantage of their stealth capabilities, using them to attack ships traveling to France and Great Britain.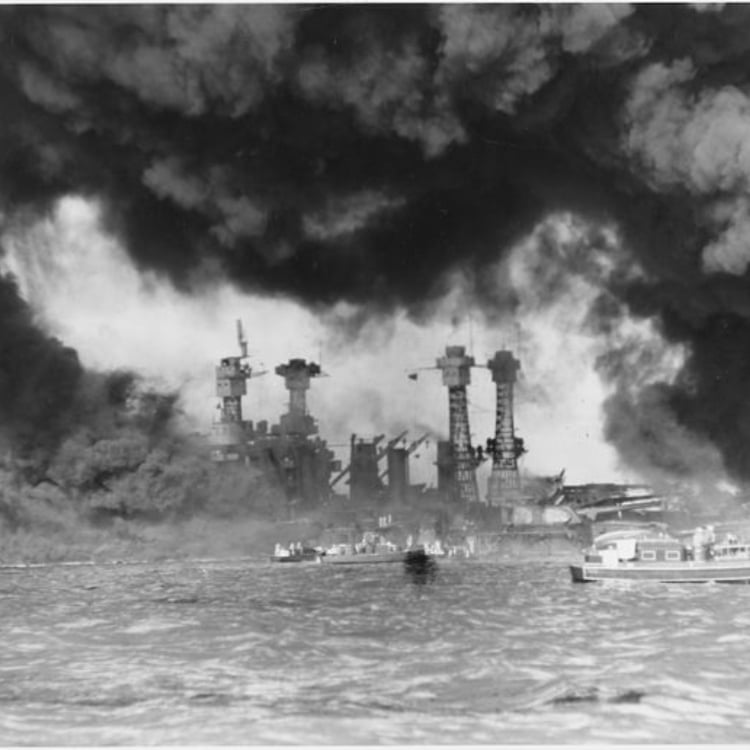 Their deadliest attack was on the ocean liner RMS Lusitania, which was sunk by a German U-boat in 1915. Over 1,000 lives were lost, including scores of Americans. This incident and Germany's unrestricted submarine warfare tactics eventually led to the United States entering the war.
Subs on a Lookout
The German submarine fleet was prepared to continue its hunt as soon as World War II broke out in 1939. Soon, the Atlantic and Mediterranean Seas were the sites of a full-scale submarine war between the German U-boats and the British submarines.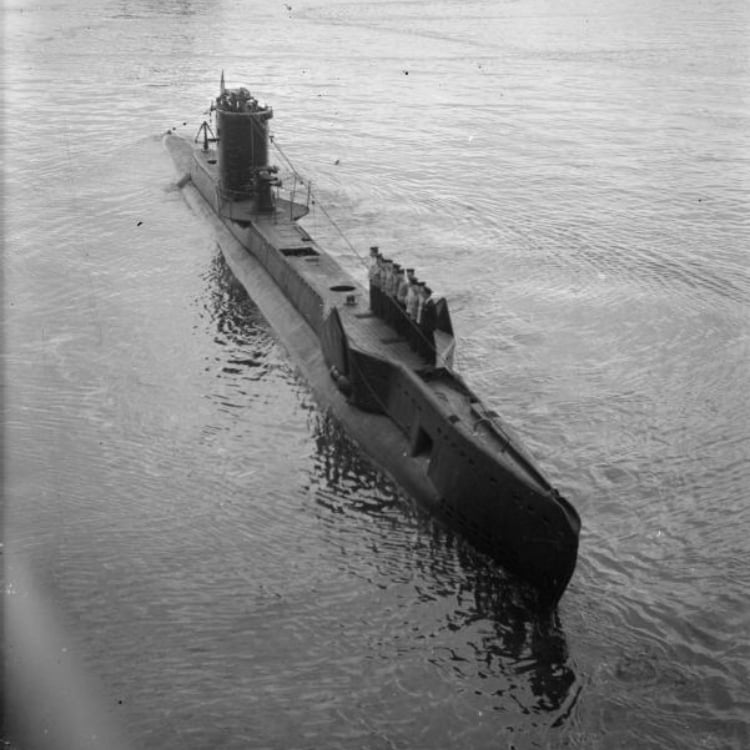 Submariners on both sides kept watch for enemy ships and planes, but duels between submarines were extremely uncommon due to the difficulty of locating and attacking another submarine. Conflicts between submarines did occur, though. In fact, the shipwreck's lone survivor was uncovered not long ago, some eighty years after the disaster.
An Unlikely Rescuer Coming
The Italians had launched an ambitious campaign to capture Greece in October 1940, but they were sent packing by the poorly equipped but highly motivated Greeks. Greece had recently fallen to the Axis powers by the time July 1941 rolled around, and this was due to Nazi Germany coming to the rescue of the Italians.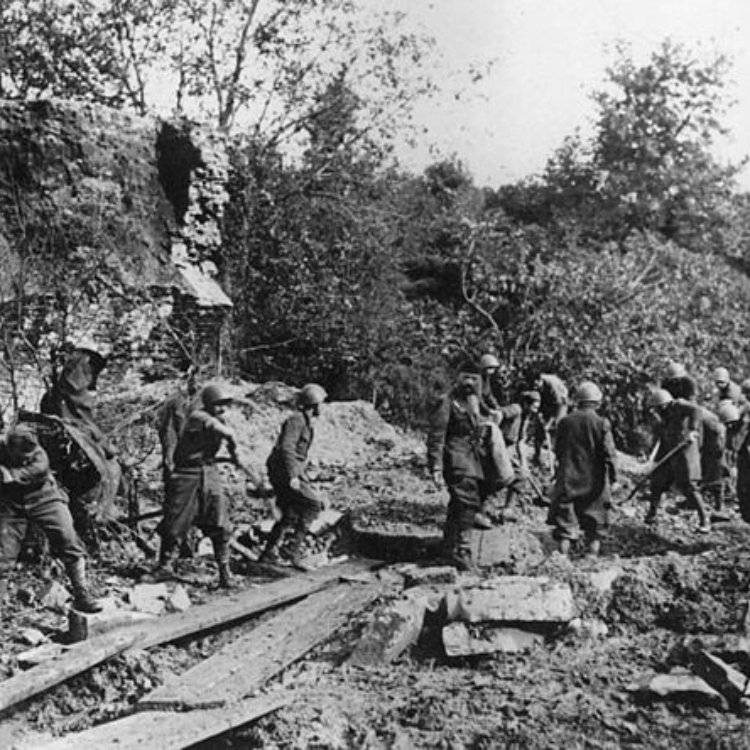 It was a harrowing time for both countries, but little did they know it was only the beginning of another pivotal moment in history.
Taking the Last Stand
In the island of Crete, Greek, British, and New Zealander soldiers had joined together to stage a decisive stand. Despite the fact that Nazi forces were controlling the island, British ships and submarines were making dangerous rescue operations during the night in an effort to save as many people as they could.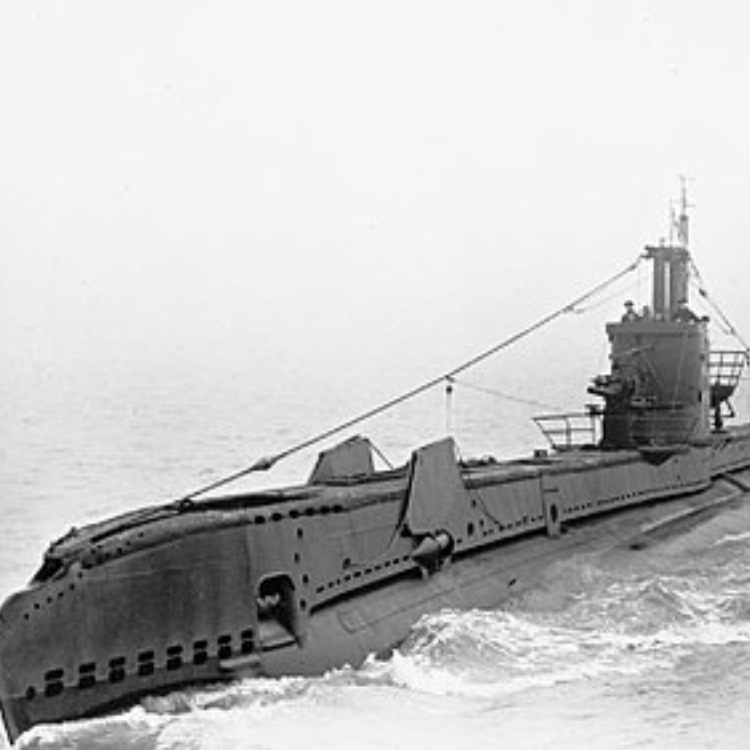 A confrontation between the British submarine HMS Torbay and the Italian submarine Jantina took place in the Aegean Sea close to the island of Mykonos amid these circumstances.
Here Comes HMS Torbay
HMS Torbay was one of 53 T-class submarines that were constructed before and during World War II. These submarines were meant to be more compact than their forebears, but they still had the same strength. Torbay had a crew ratio of roughly 60 men, all ready to do whatever it took to defend their turf.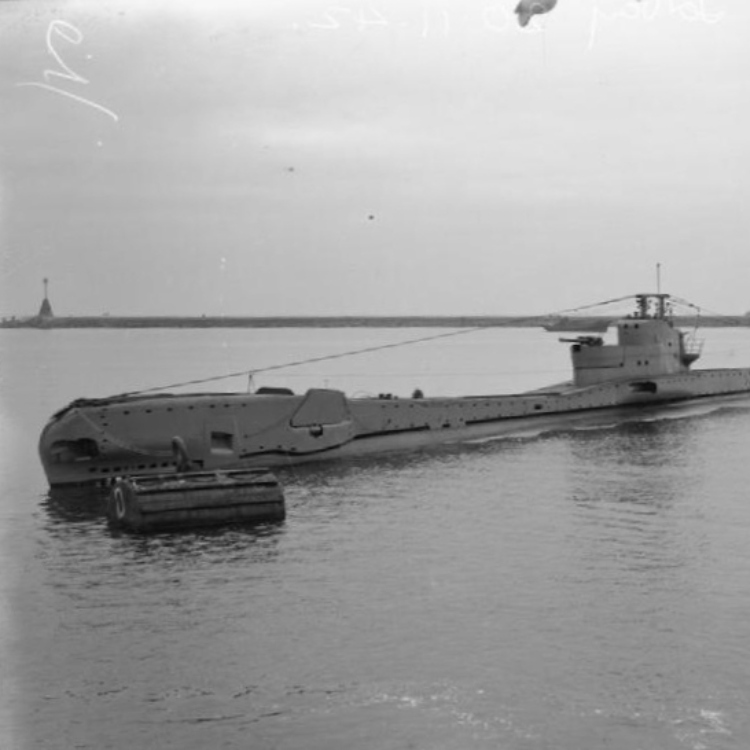 It was equipped with ten torpedo tubes (with six of them placed internally and four on the exterior), making it an excellent vessel for subsurface operations.
The Attack of the Submarines
While the surfaced Jantina was headed west across the Aegean Sea on the evening of July 5, Torbay conducted an aggressive patrol at periscope depth in the region. As far as the Italian submarine knew, it had not been sighted. Torbay fired a barrage of torpedoes from 1,500 yards just after 8 p.m.
The first two missed the Italian submarine entirely, but the third hit and detonated upon impact. Only six of the Italian submarine's original crew of 48 managed to swim safely to a nearby island before the vessel sunk.
A Diver Found the Unthinkable
In November of 2021, Greek diver Kostas Thoctarides found the remains of the Jantina. It was a sight to behold, even for those who have no idea what transpired behind the event.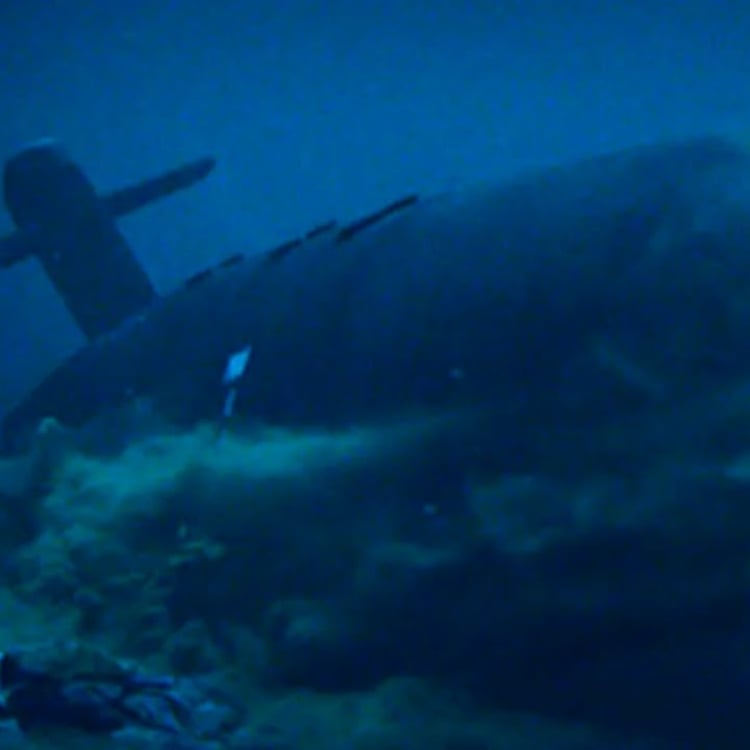 With the help of a remotely controlled underwater vehicle, Thoctarides and his colleagues found the wreck southeast of Mykonos, in water deeper than 330 feet. For the navy, a face-to-face encounter between two submarines is an extremely unusual occurrence, which is why this is such a fascinating circumstance.
A Heroic Vessel Unlike Any Other
The HMS Torbay served with distinction in the Atlantic, Mediterranean, and Pacific theaters of combat. Historian Antony Beevor claims that in August 1941, less than a year after entering service with the Royal Navy, the submarine set a record for the "number of people ever jammed into one submarine" by evacuating 130 men from Crete.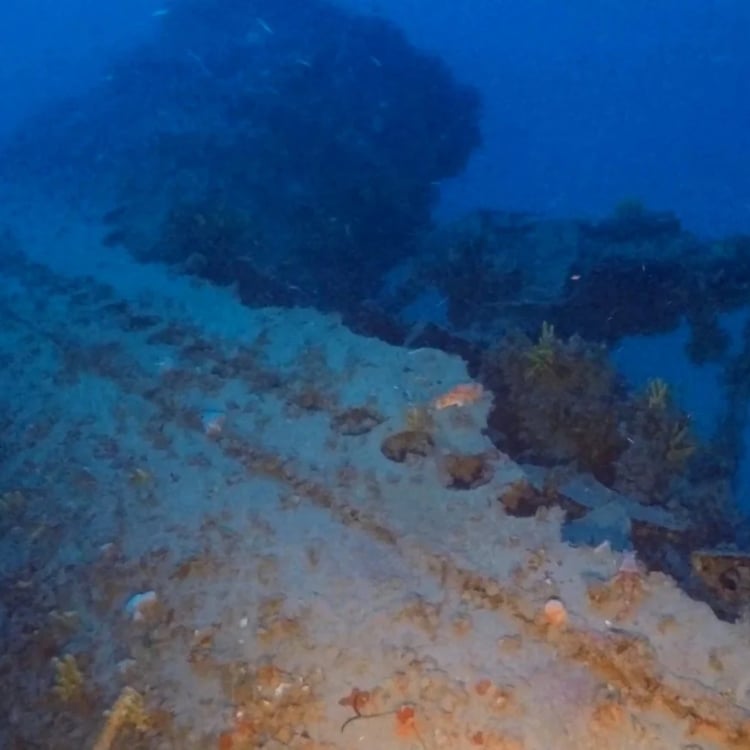 Indeed, one can only imagine how this historic scenario unfolded in person. Suffice to say, people have considered the HMS Torbay as a vessel of hope, based on the number of people it rescued.
HMS Torbay Had an Incredible Run
By the time the war was over, Torbay had been responsible for the sinking of almost 40 warships, commerce ships, and other types of vessels belonging to Germany, Italy, and Japan. Late in 1945, the Torbay was taken out of service, and she was eventually sold before being demolished early in 1947.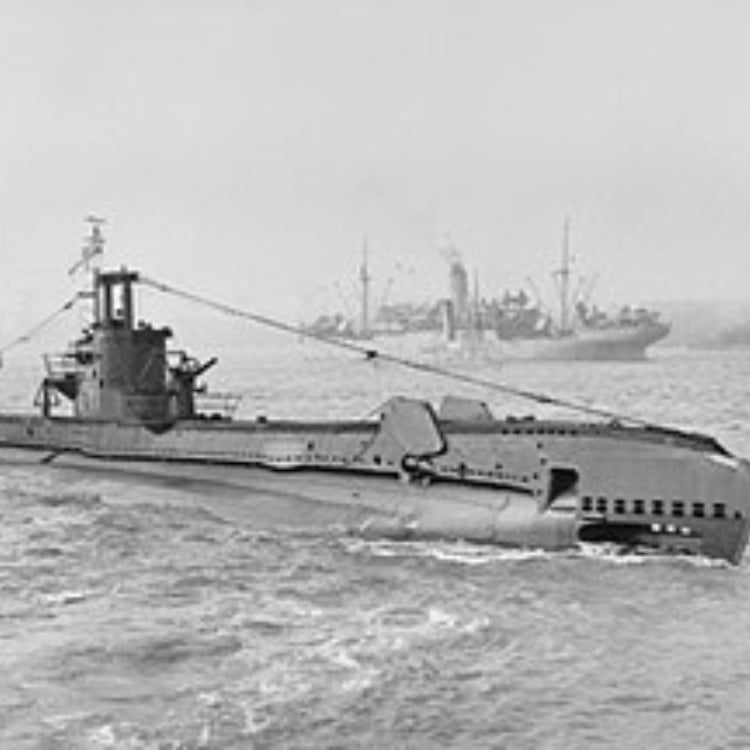 It was the end of an era, yet no one will ever forget how HMS Torbay singlehandedly defeated a number of ships and conquered the sea during its run.