Young Girl Amazes A Delivery Driver With Her Surprising Act
Tallulah was an eight-year-old girl who enjoyed the small interactions she had with the few people she interacted with during the pandemic. One specific person, the delivery man, caught her attention the most.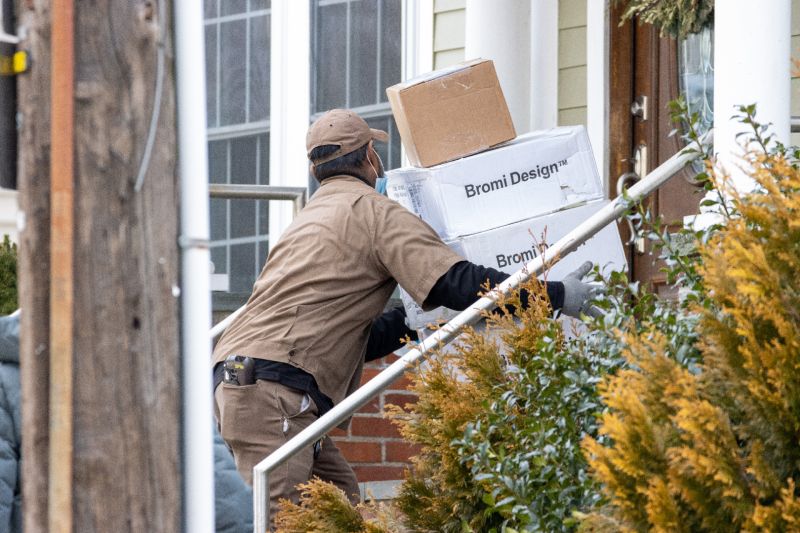 Being the observant girl that she was, she realized there was something different about the delivery man. That's when she decided to do something special for him.
Homeschooling During The Pandemic
Everybody's lives changed when the pandemic hit in 2020. With everything closing down, educational institutions found ways to help kids continue learning while parents were forced to homeschool their kids.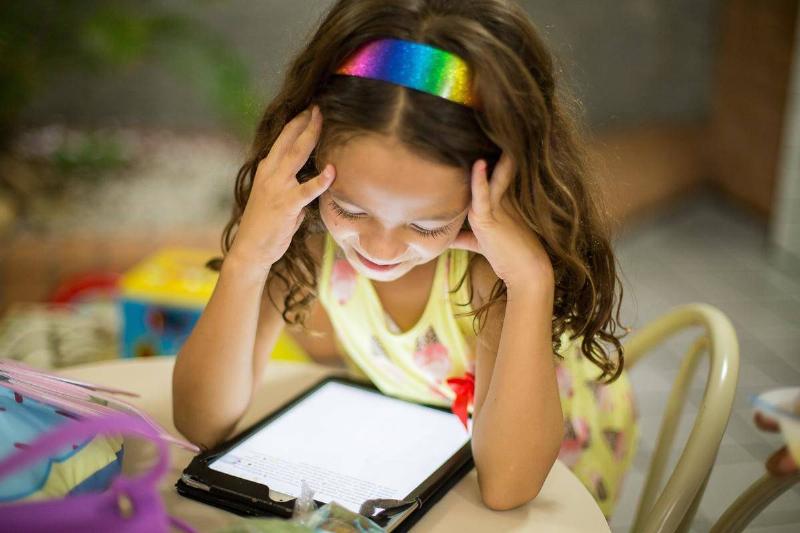 The transition wasn't easy, especially for kids like Tallulah, who liked making friends and socializing with others. Staring at screens and being away from their friends could make the process a burden for most kids. But because Tallulah had such a happy disposition, she found ways to enjoy learning from home.
Learning New Skills
Tallulah was always finding ways to enjoy learning, even as she stayed at home in the midst of the pandemic. She kept herself busy with school activities being given online.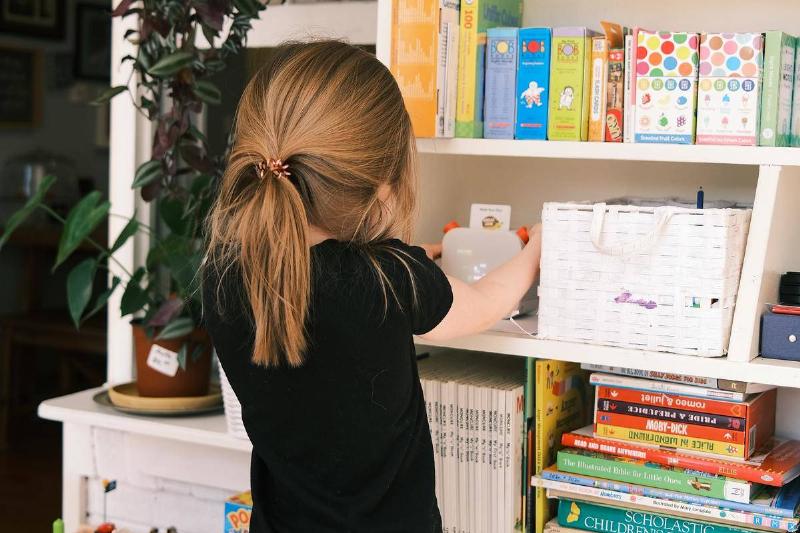 But she also wanted to expand her learning beyond the regular curriculum they were following. So she found different hobbies and new skills that she could learn and enjoy during her free time. Because of the unique friendship she built with the delivery man, she eventually found a new skill that would have a deeper meaning to her.
Looking Forward To Deliveries
When the world was on lockdown, one of the few people everyone interacted with was the delivery man. A lot of people couldn't freely go into stores to get supplies, so everyone had everything delivered.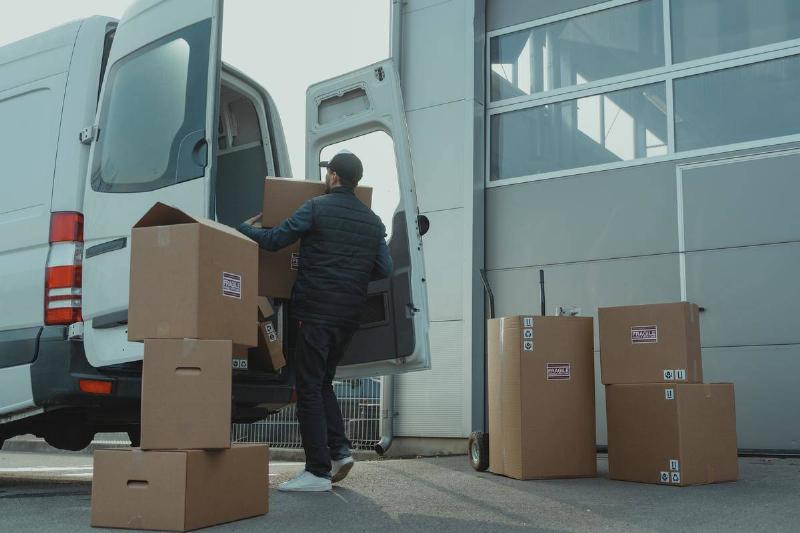 Amy Mclellan, Tallulah's mom, says the delivery man came by around twice a week. Because this was one of the few times her daughter got the chance to interact with someone else, Tallulah eventually started looking forward to the days when they would get supplies delivered.
Showing Appreciation
Tallulah appreciated the work that the delivery man was doing, so she decided to write him a thank-you note. She even drew a rainbow on it to bring some color into the delivery man's day.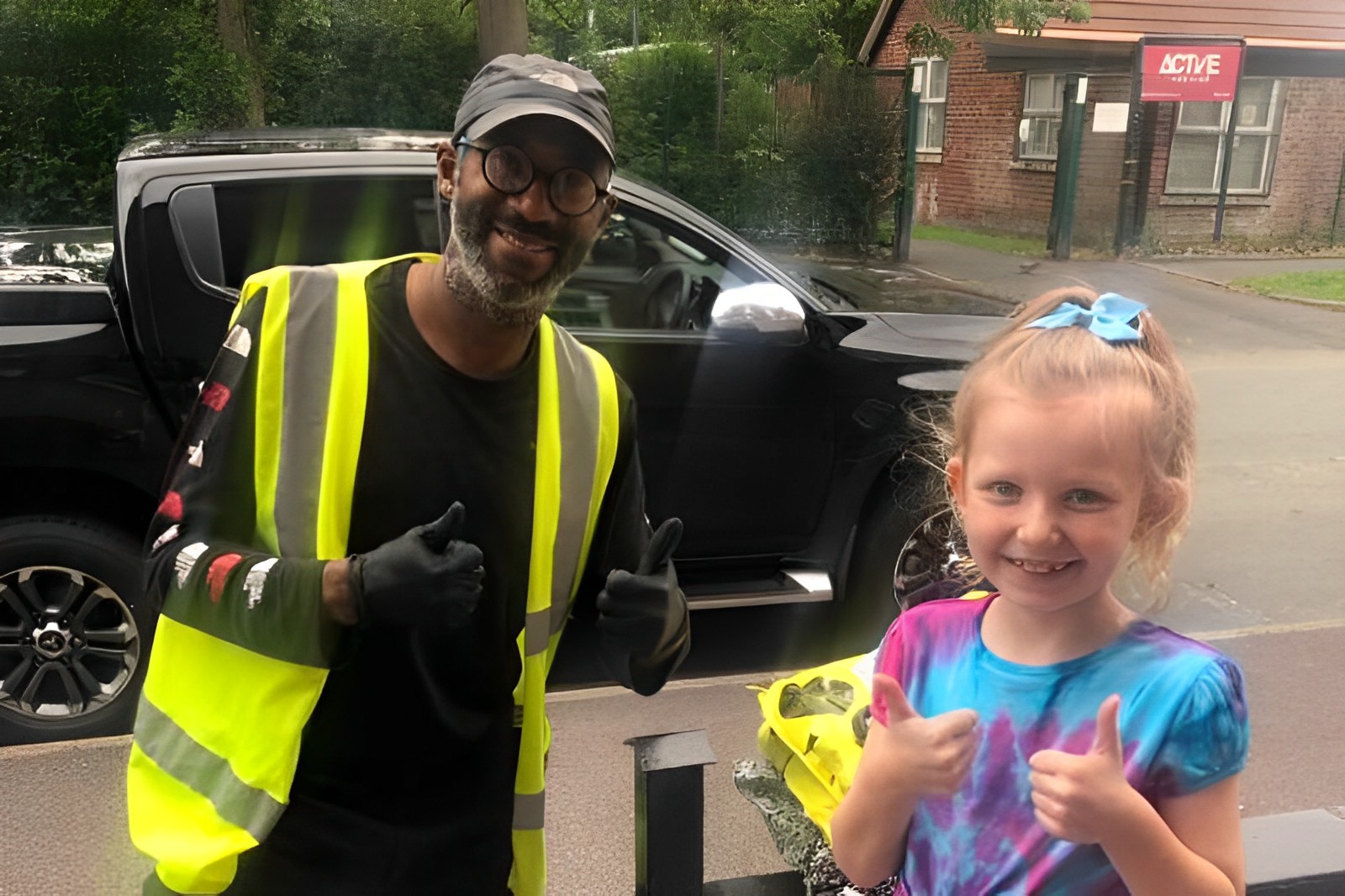 The delivery man loved the note and was greatly appreciative of the gesture. Delivering goods in the middle of a pandemic wasn't easy, and little things like this meant a lot to him. He decided to display the note on his truck window so that he could see it while making his regular rounds.
A Budding Friendship
Amy was amused by her daughter's fascination with the delivery man. She knew that Tallulah had given him a thank you note and saw the guy proudly showing off the artwork in his van.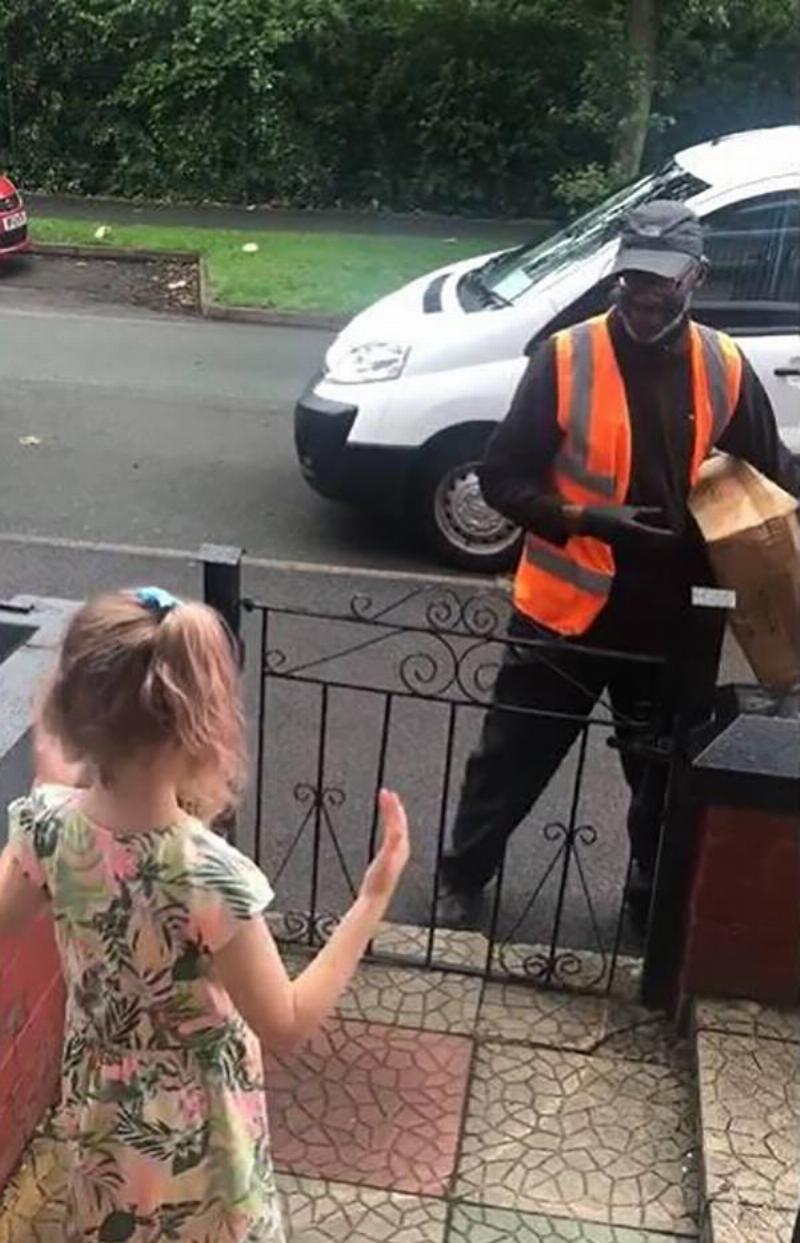 When Amy was eventually interviewed by Global News, she fondly recalled how Tallulah waited for the delivery man every week. They started building a friendship over the weeks, which was a really nice thing to happen, considering the way everyone was isolated from other people at that time.
A Bright Spot In His Day
How did the friendship grow over time, and what special gesture did Tallulah offer? Of course, Amy realized that since this was one of the very few people Tallulah regularly saw in the midst of the pandemic, she might as well find out more about the new friend.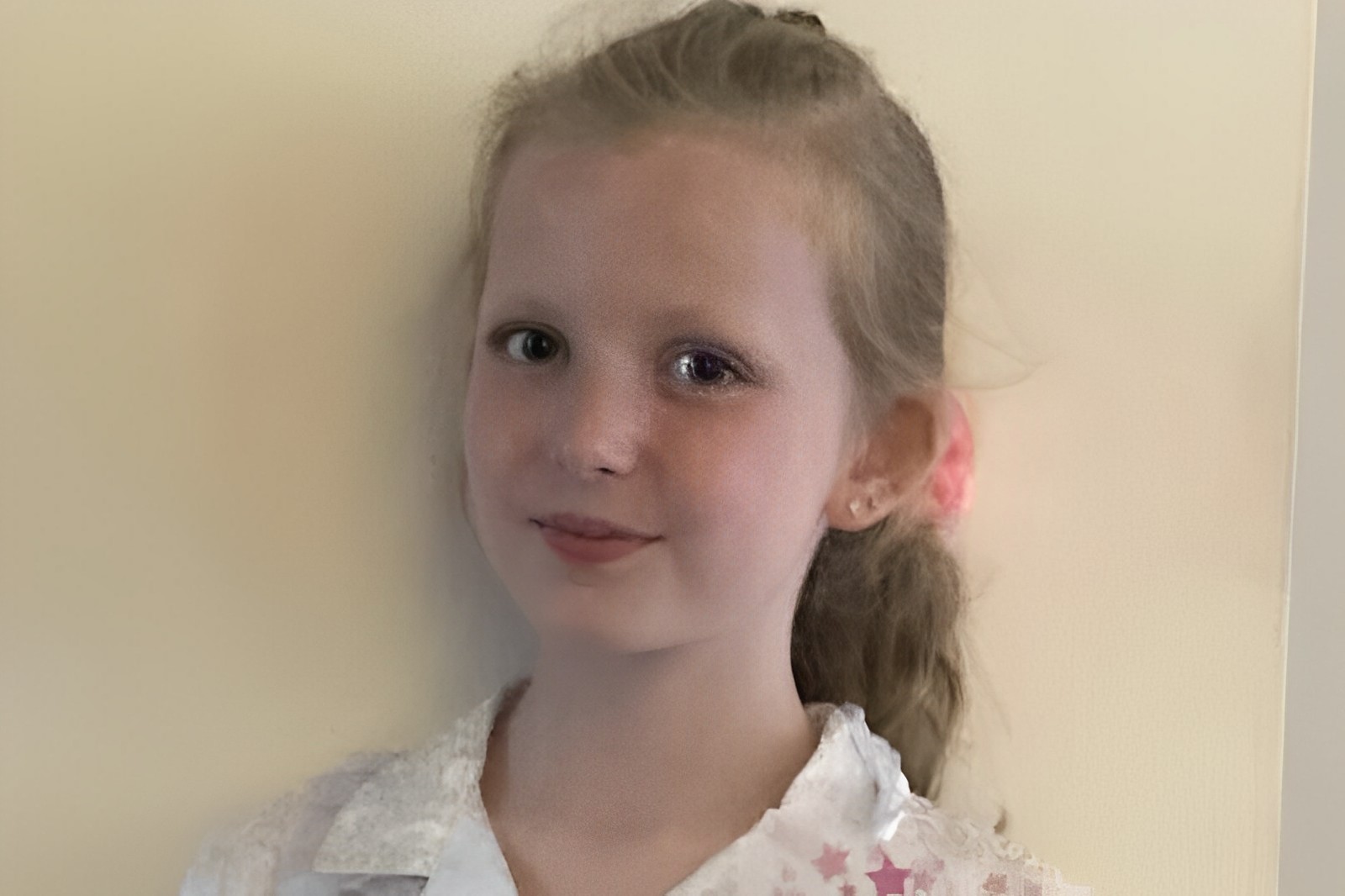 They knew that he worked for Hermes Parcel. But what they didn't realize at the time was that the man also started looking forward to delivering goods to Amy's house. Tallulah really brightened up his day.
One Piece Of Missing Information
Another piece of information that Amy and Tallulah had was the fact that his route included their area, Greater Manchester. They pretty much knew the days and approximate time their goods were usually delivered, too. Add that to the name of the courier where the driver worked, and they now only had one more detail to discover.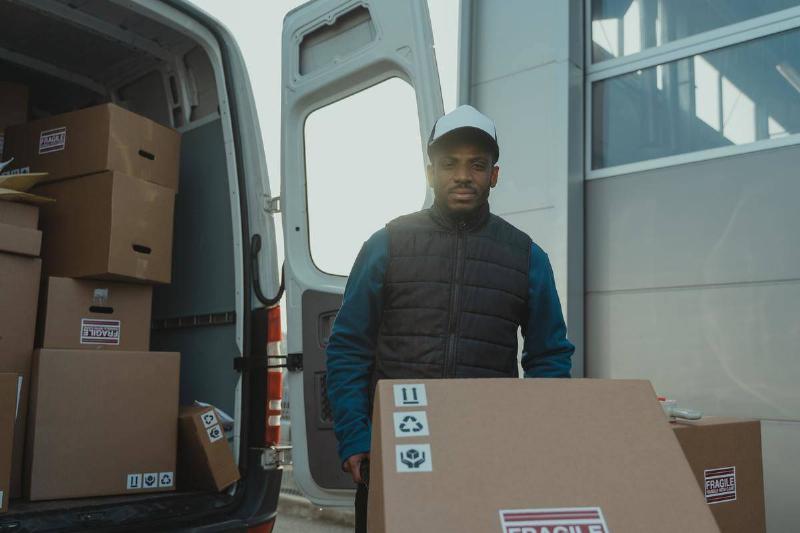 Amy realized that they had to find out the man's name, especially since Tallulah was in the process of finding more nice things to do for the man.
Meeting Tim Joseph
Amy was amused by her daughter's fascination with the delivery man. Because she had also learned to trust the guy, she decided to help her daughter find out as much info about the man as possible. This was how they discovered that the man's name was Tim Joseph.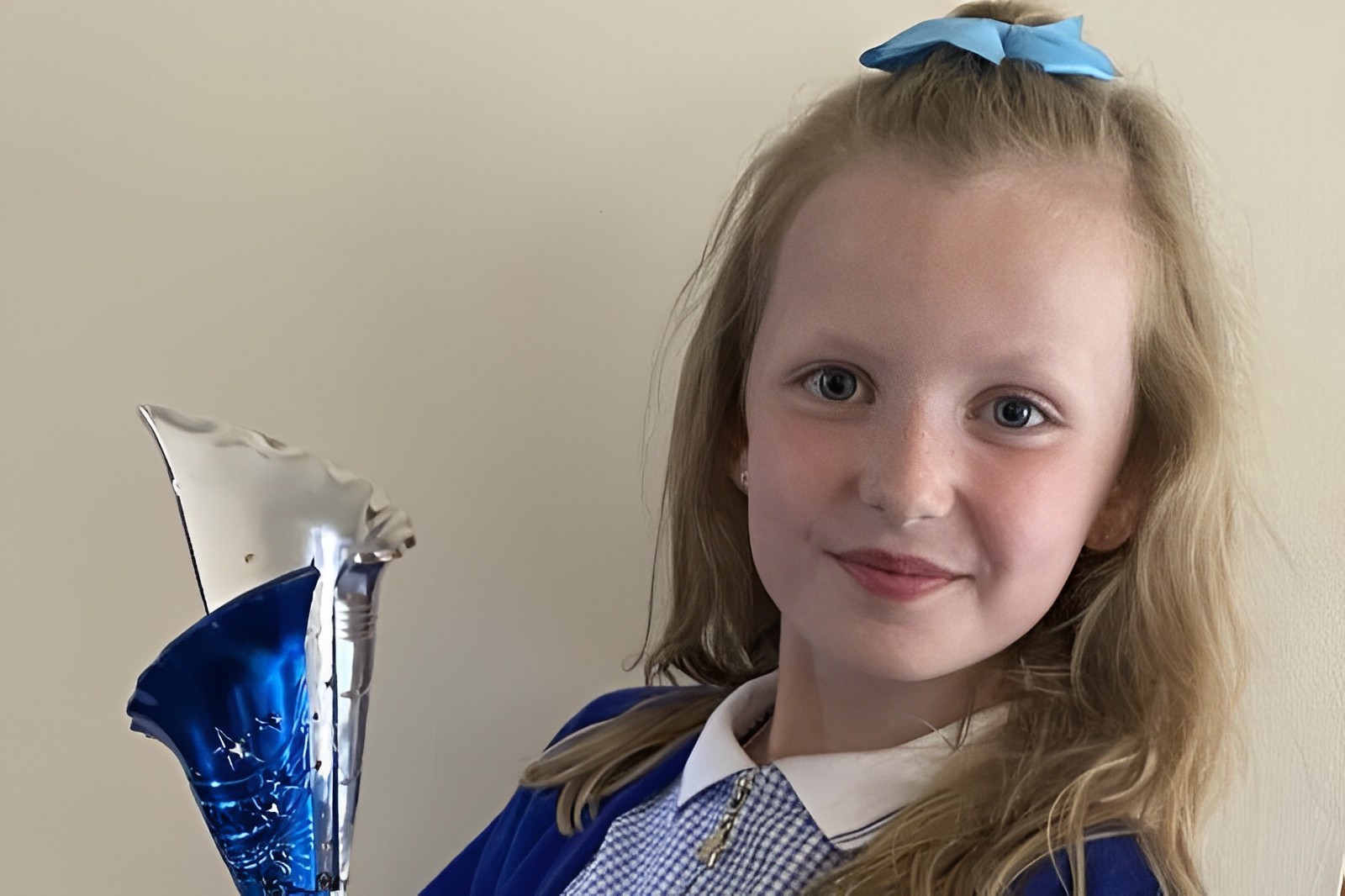 Now that they had a name, Tallulah could finally greet the man properly. Over the next few weeks, they continued to form a cute friendship. They both brightened up each other's day!
The Next Thing To Do
Now that they were starting to get to know Tim a lot better, Tallulah wanted to do another good deed for him. She had already given him a creative thank-you note. So what should she do next?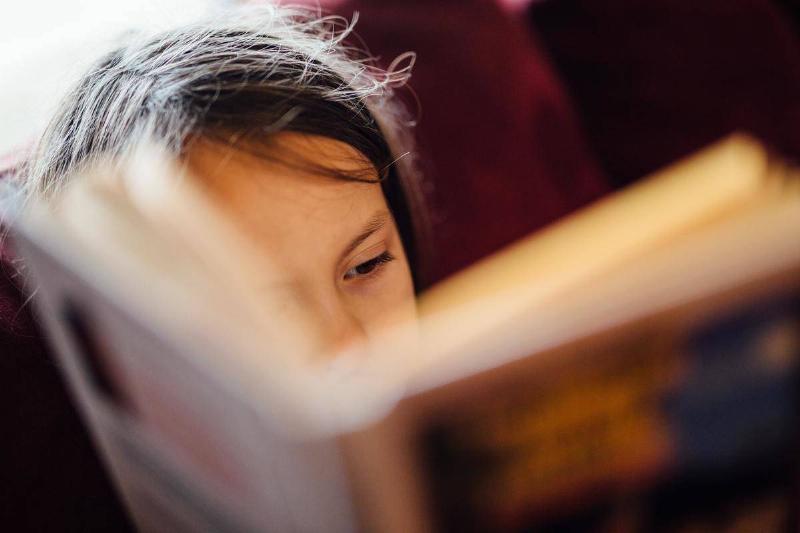 One of the things Tallulah committed to during the pandemic was learning new things. So, she started wondering whether there was something she could learn that could help her show Tim appreciation for the work he does and the friendship they have.
A Pertinent Piece Of Information
There was actually another pertinent piece of information that Amy and Tallulah had that they could use to figure out what else they could do for Tim. They weren't even sure if their neighbors knew, simply because some people just don't pay close attention to the guy who delivers their supplies.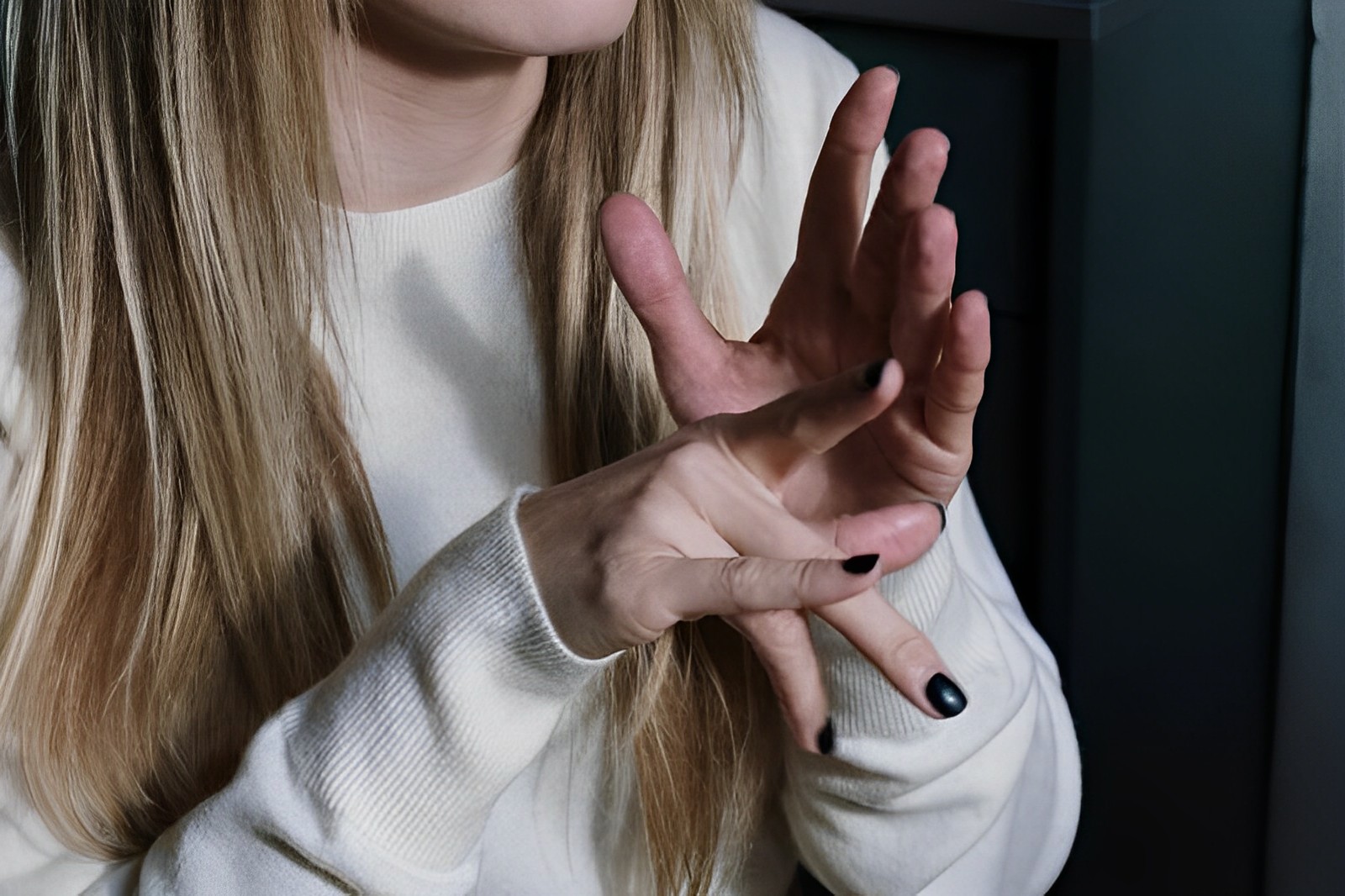 Tallulah and Amy actually knew that Tim was deaf! With this detail, Tallulah soon found inspiration for the next nice thing she could do for someone who was hearing-impaired like Tim.
Learning Sign Language
The fact that Tim was deaf gave Tallulah a great idea that would hit two birds with one stone – she could do something nice for Tim and learn a new skill at the same time. So she decided that she wanted to learn sign language!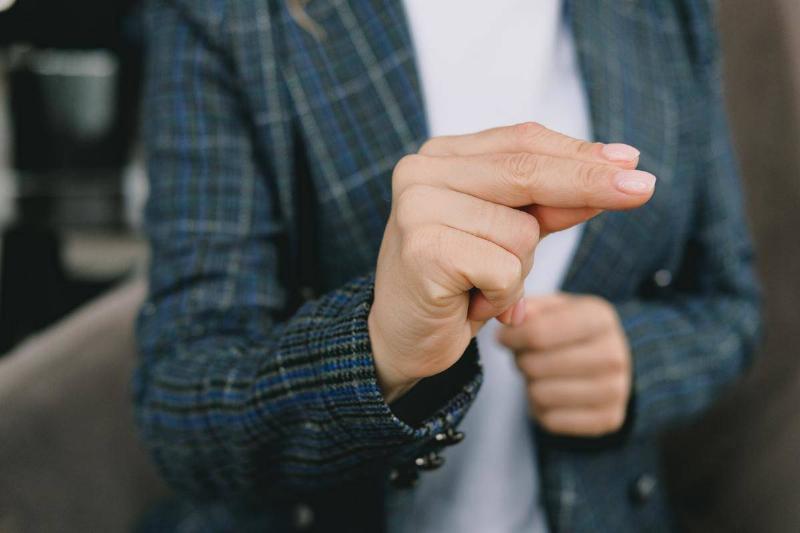 The brilliant idea excited Tallulah and her mom. Finally, she could communicate with Tim more effectively! He was used to lip-reading, but it would still be easier for him to understand Tallulah if she signed what she had to say.
One Phrase At A Time
Sign language, just like any other language, cannot be learned overnight. Imagine having to relearn everything you know how to say so far but in a different language. Tough, right?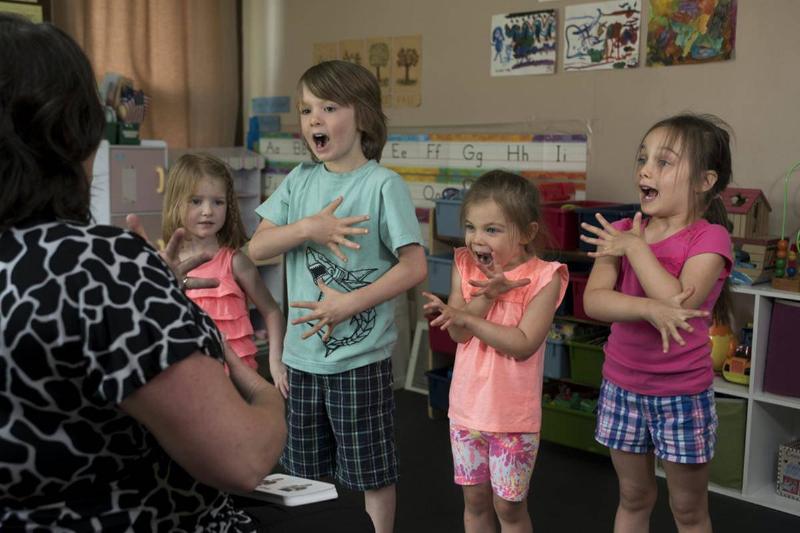 But Tallulah wanted to start communicating with her friend Tim right away. That's when instead of overwhelming herself with everything there is to know about signing, she decided to learn one phrase at a time. Now, it was just a matter of choosing a great phrase to start.
A Whole New Language
Tallulah's idea of learning sign language one phrase at a time was brilliant because this would allow her to communicate with Tim without overwhelming herself with too much information. She was so excited to start talking to Tim through sign language!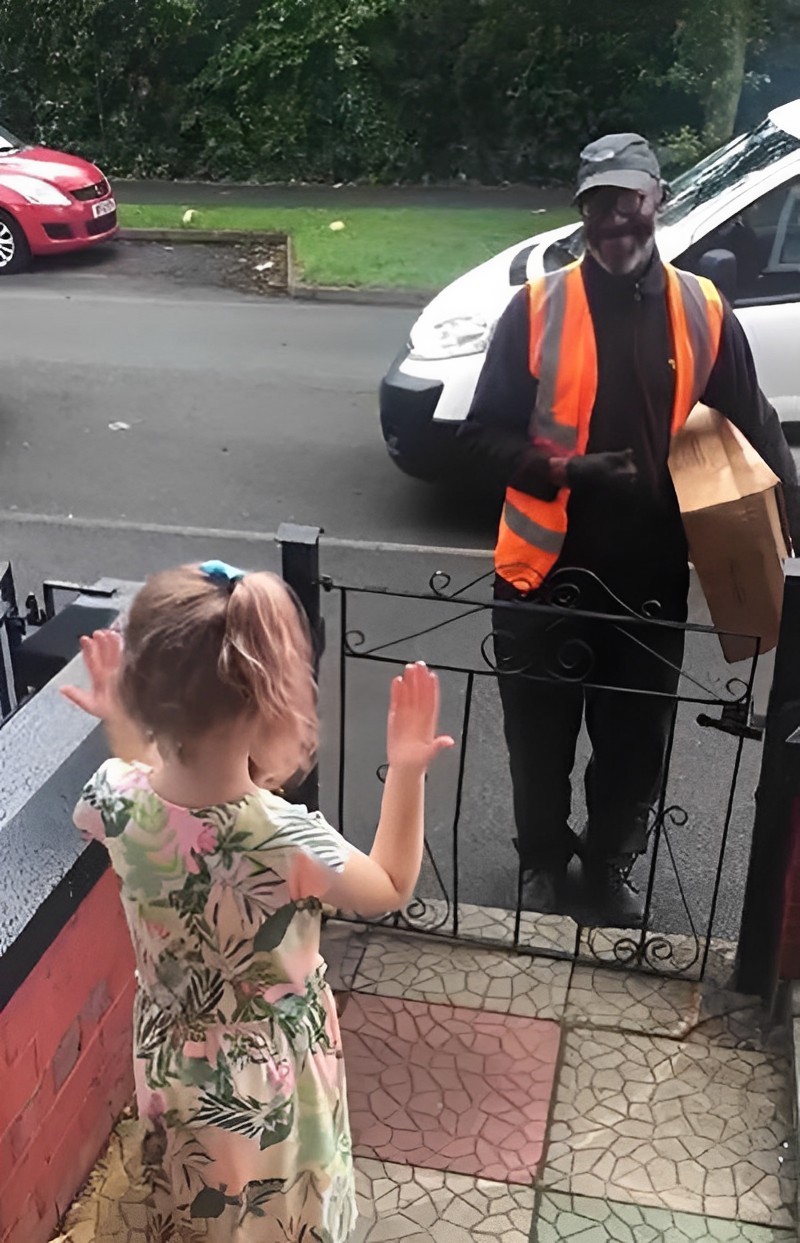 Now, all she had to do was figure out what phrase to start with first. It had to be a phrase that was simple enough to sign but would make sense for her to say in her regular encounters with her new friend Tim.
Her First Phrase
Tallulah was excited to learn a whole new language, but she knew she had to take it one phrase at a time. So she spent some time thinking about something meaningful she could use in regular conversations with Tim. That's when Tallulah decided to learn how to sign "Have a great day!"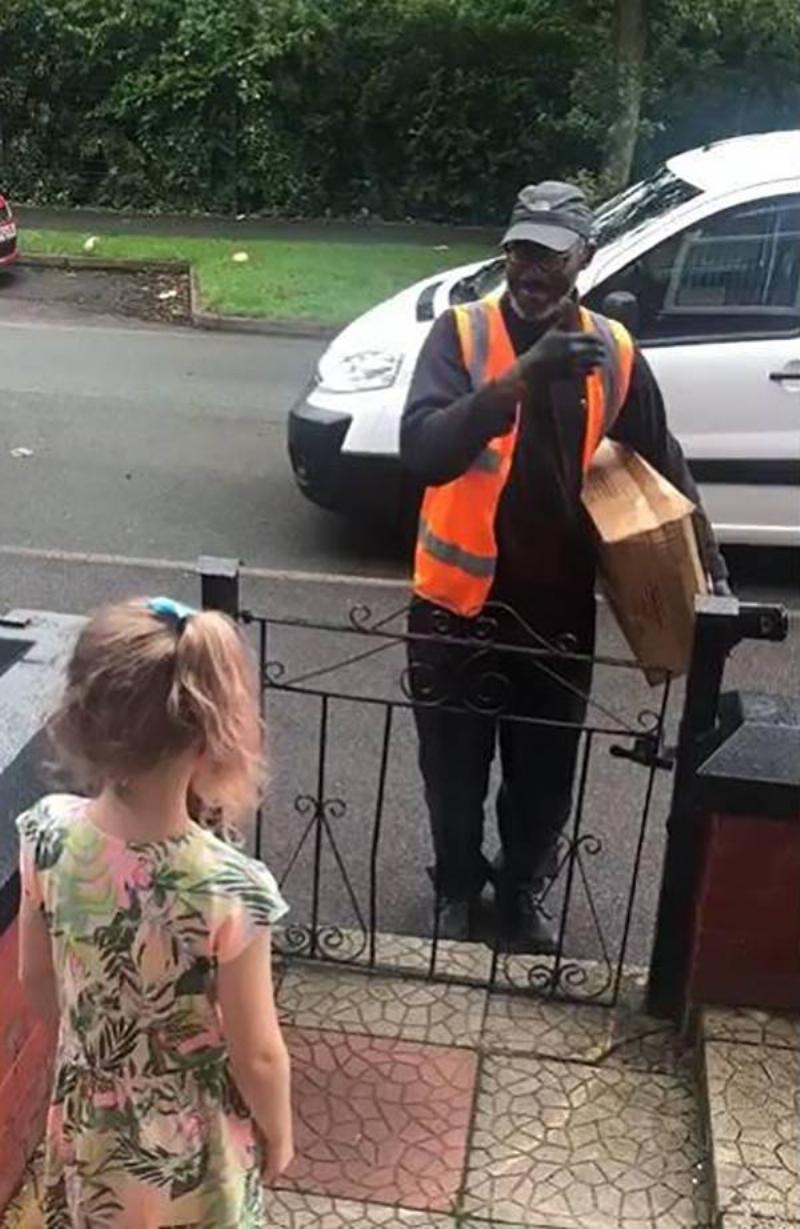 The next time Tim dropped off a package, Tallulah was waiting for him right there by the gate. This time, Tallulah signed her newly-learned sentence. Tim was shocked!
A Big Surprise
Tim was shocked and jubilant at the same time. In an interview he did at a much later date, he admitted that he was so touched when Tallulah suddenly told him to have a great day in sign language.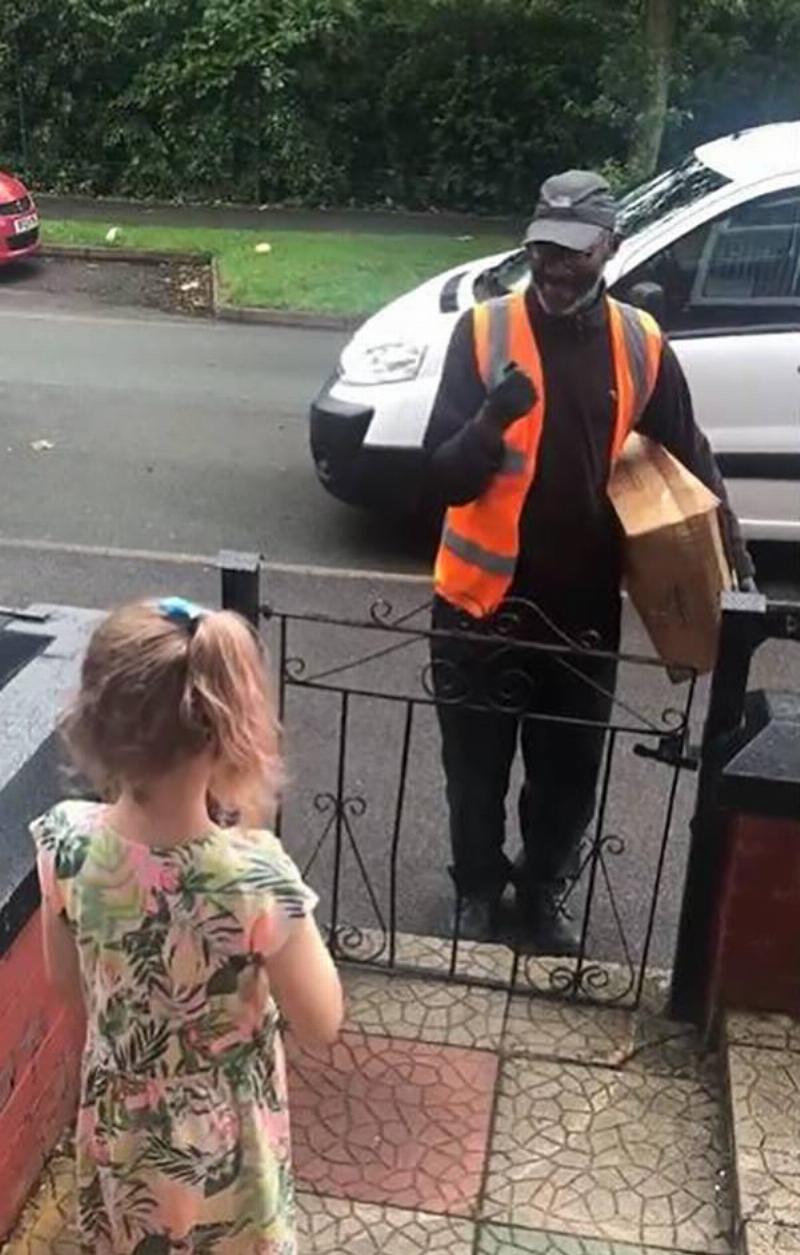 Tim's elation was understandable because not everybody would learn how to use sign language for a simple delivery guy like him, who wasn't even close or related to the family. It was normal for Tallulah to brighten up his day, but this topped all the other days.
Learning More Words
Tim realized that he could do something for Tallulah as well. Since he knew now that his young friend had started learning sign language, he decided to contribute to her growing sign language vocabulary. He had seen how well she pulled off signing, "Have a nice day!"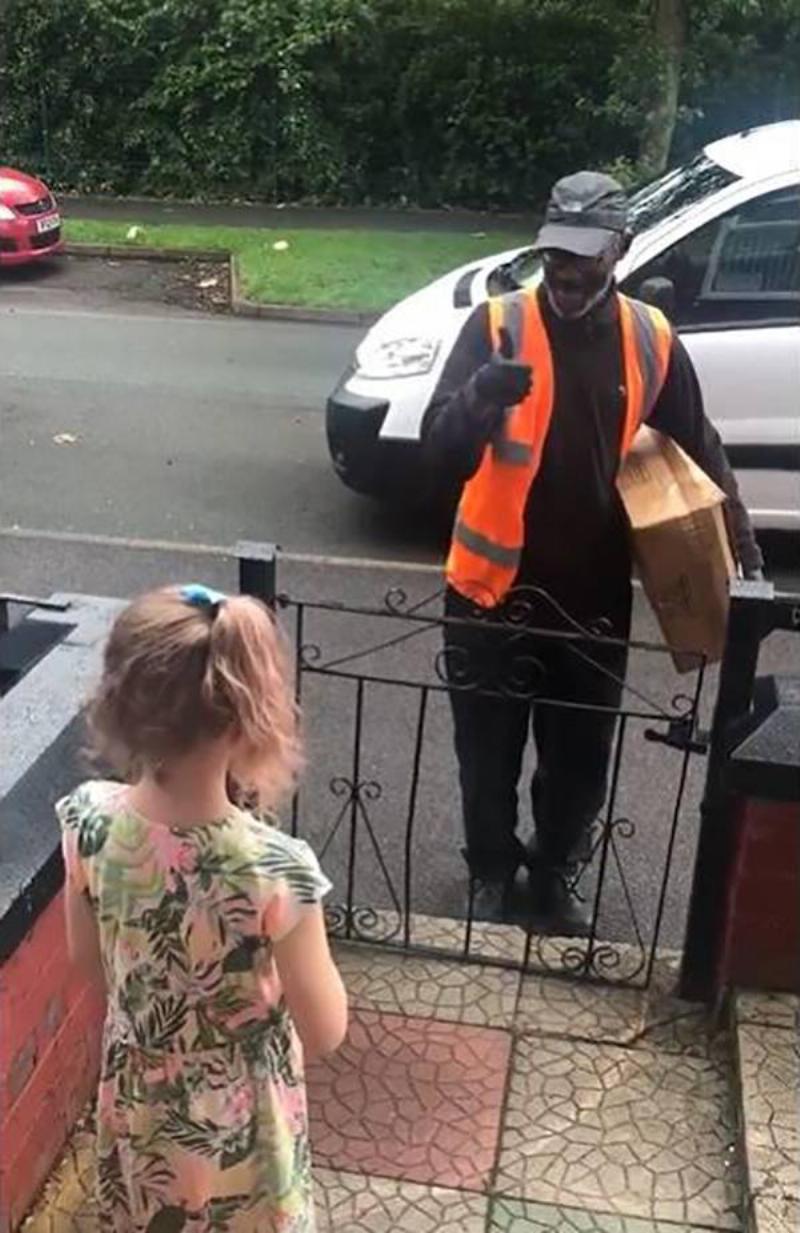 So after acknowledging her with a thumbs-up sign, he added a bit more to the greeting the girl gave. This time, Tim signed, "Good morning! Have a good day!" and prompted Tallulah to follow him.
An Impressive New Skill
Tallulah was a quick learner, probably because she had a natural passion for learning new things. So when Tim started showing her new things to sign, she quickly caught on and learned even more words.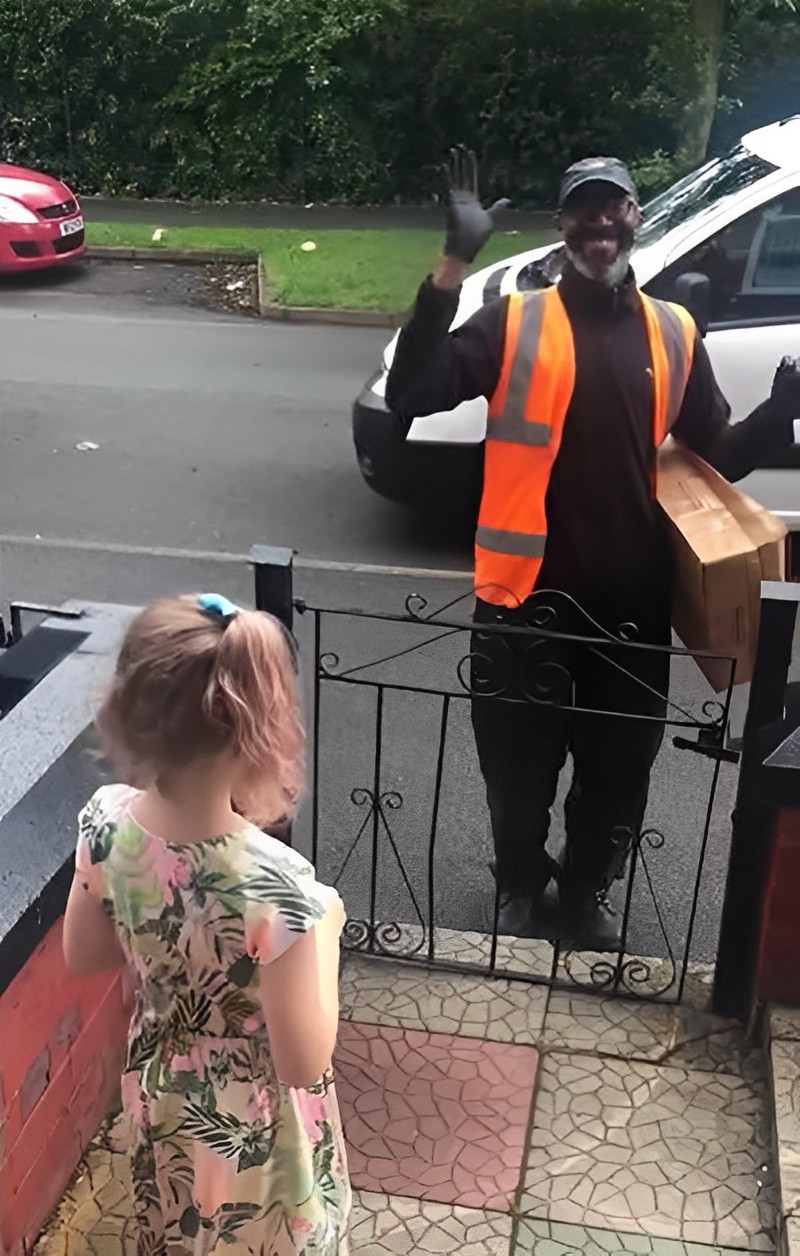 Tim was impressed with how quickly the little girl was learning sign language. He was also deeply moved that someone would take time to learn a new skill just to better communicate with him. He realized that this friendship was really something special, especially when considering the circumstances.
Capturing The Moment On Video
Amy was so proud of her daughter Tallulah. It was touching for her to see her daughter connect with someone this deeply, that she was willing to go the extra mile just to establish their friendship. She realized how special her daughter truly was.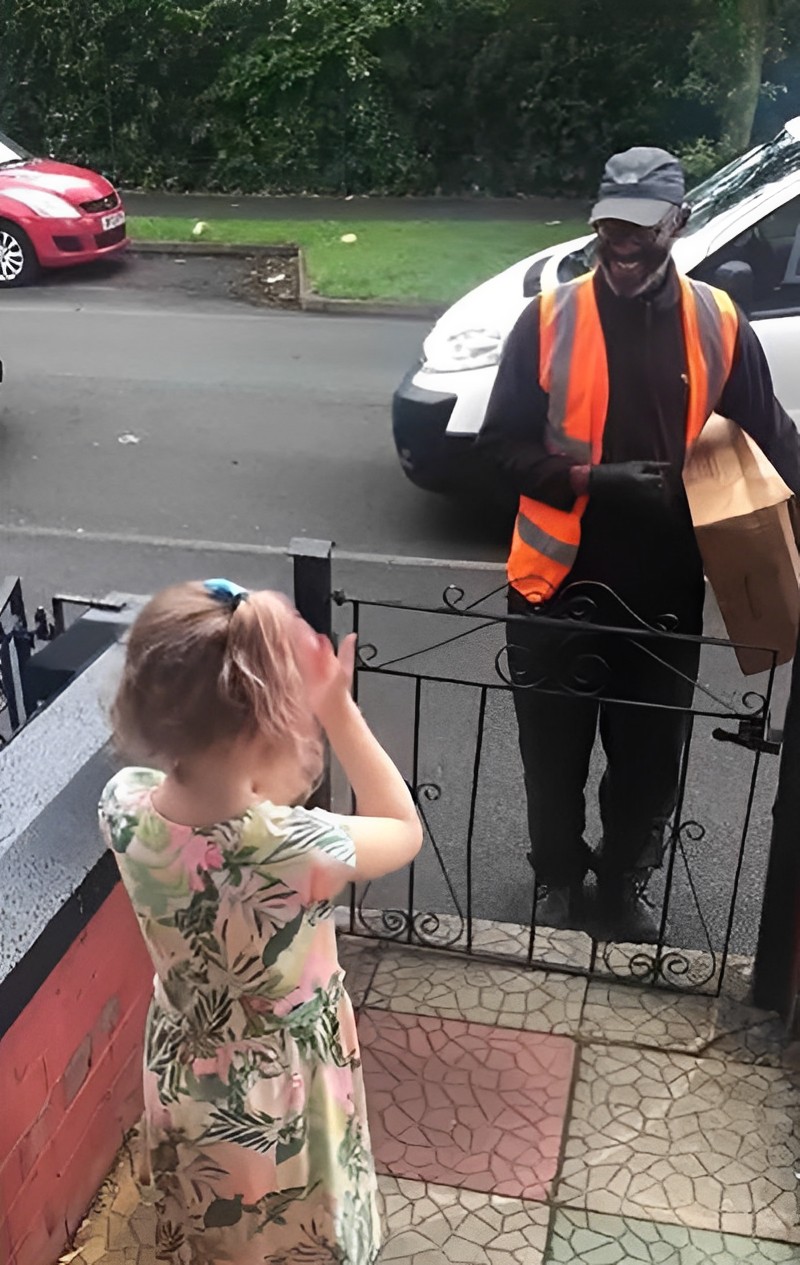 Amy decided to take a video of the interaction between Tallulah and Tim because she knew this was something they would want to cherish for years to come. She also shared it on social media because she was so proud of Tallulah.
A Heartwarming Moment Gone Viral
Knowing how social media works, people always love heartwarming videos like this, especially if it involves a cute little girl like Tallulah. So it wasn't at all surprising when people started sharing the video. Before long, the video had gone viral!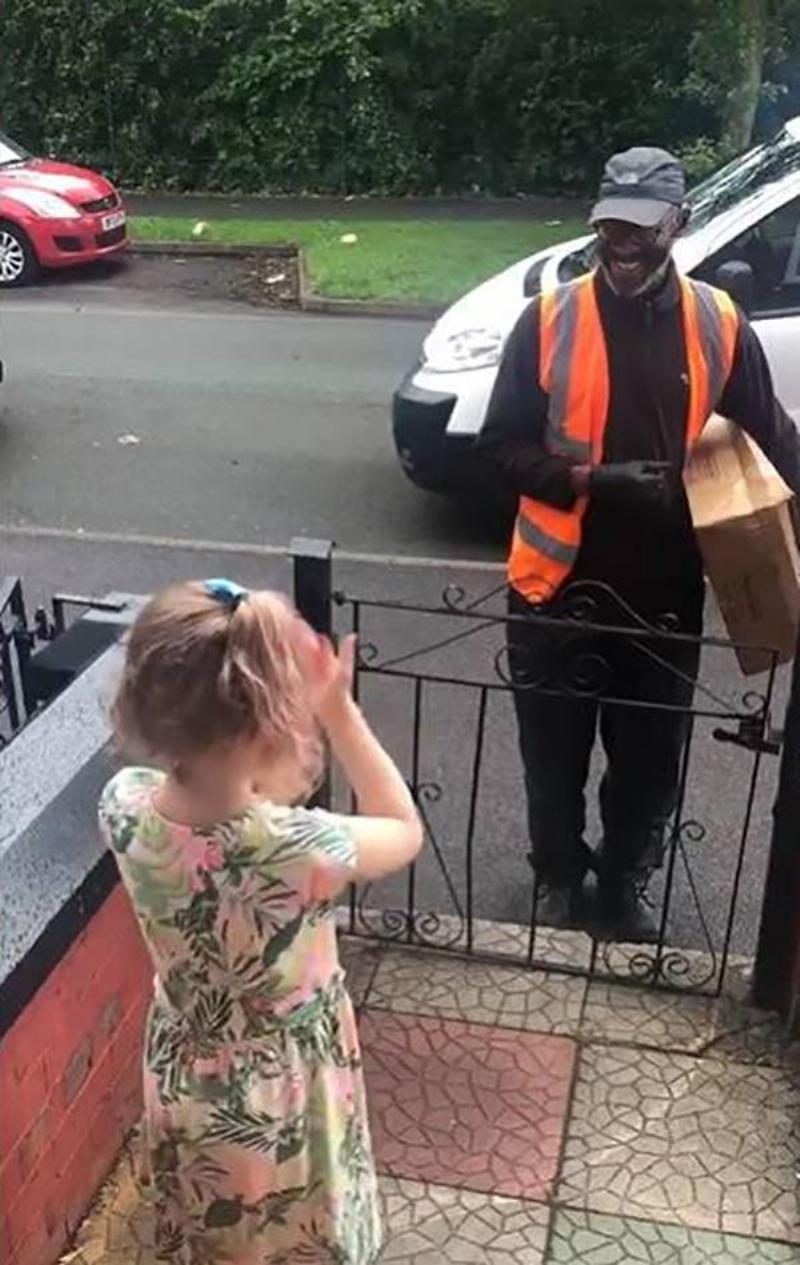 People commented not only on how cute Tallulah was but also on how kindhearted she was, knowing how she learned a whole new language just to show appreciation to the delivery man. It wasn't something kids would normally do, especially during a lockdown.
25 Million Views And 8000 Retweets
Amy decided to share the precious moment between Tallulah and Tim on Twitter. In a world where it seems like more bad news is shared over good news, this seemed like a post that netizens needed – and Amy was right!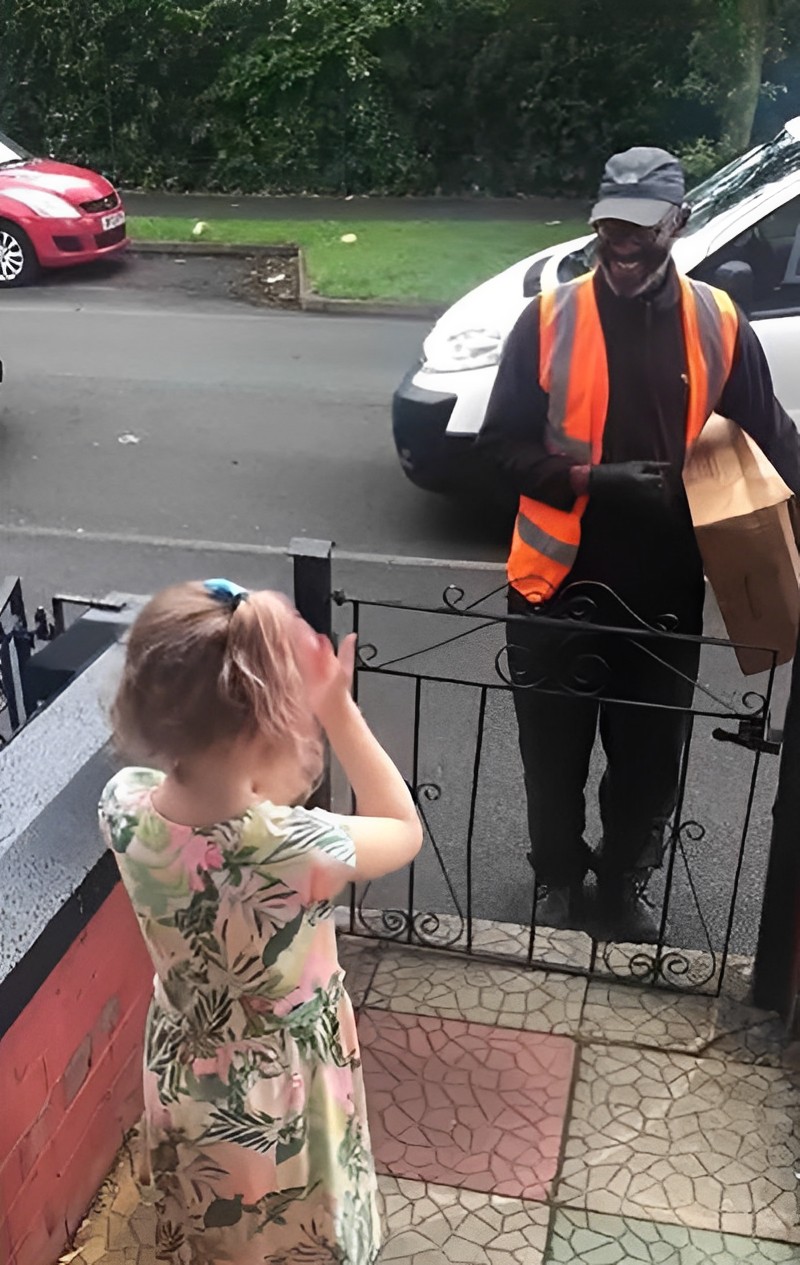 The tweet zoomed to over 25 million views in no time, with the video being retweeted over 8,000 times! Amy was shocked that so many people would take notice. Even Tim was shocked by the huge number of people who were touched by his and Tallulah's simple exchange.
A Heartwarming Moment For Tim
Tim scanned through all the comments on Amy's post, and he immediately became emotional. No one had ever made this much of an impact in his life before, especially as someone with a hearing impairment.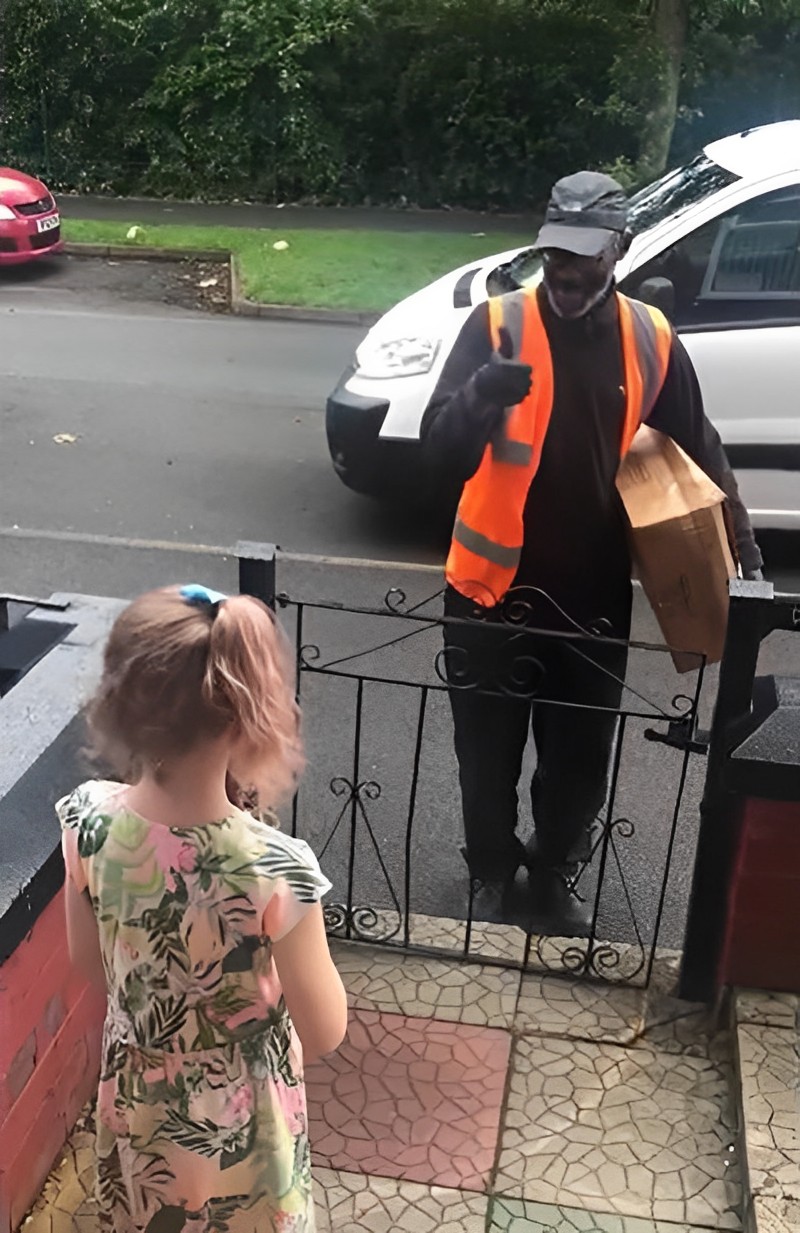 Tim also saw this as an opportunity to spread awareness about sign language. And to express what a huge impact it has for the hearing impaired to see people putting in a little effort like this. Saying "Have a good day!" might seem like a little thing to others, but that small greeting made a huge difference to Tim.
Bringing People Together
With so many deaf people all over the world, it does make one wonder what a huge challenge it must be for them to communicate with everyone around them. This makes Tallulah's effort to learn even the most basic phrase a genuinely heartwarming display.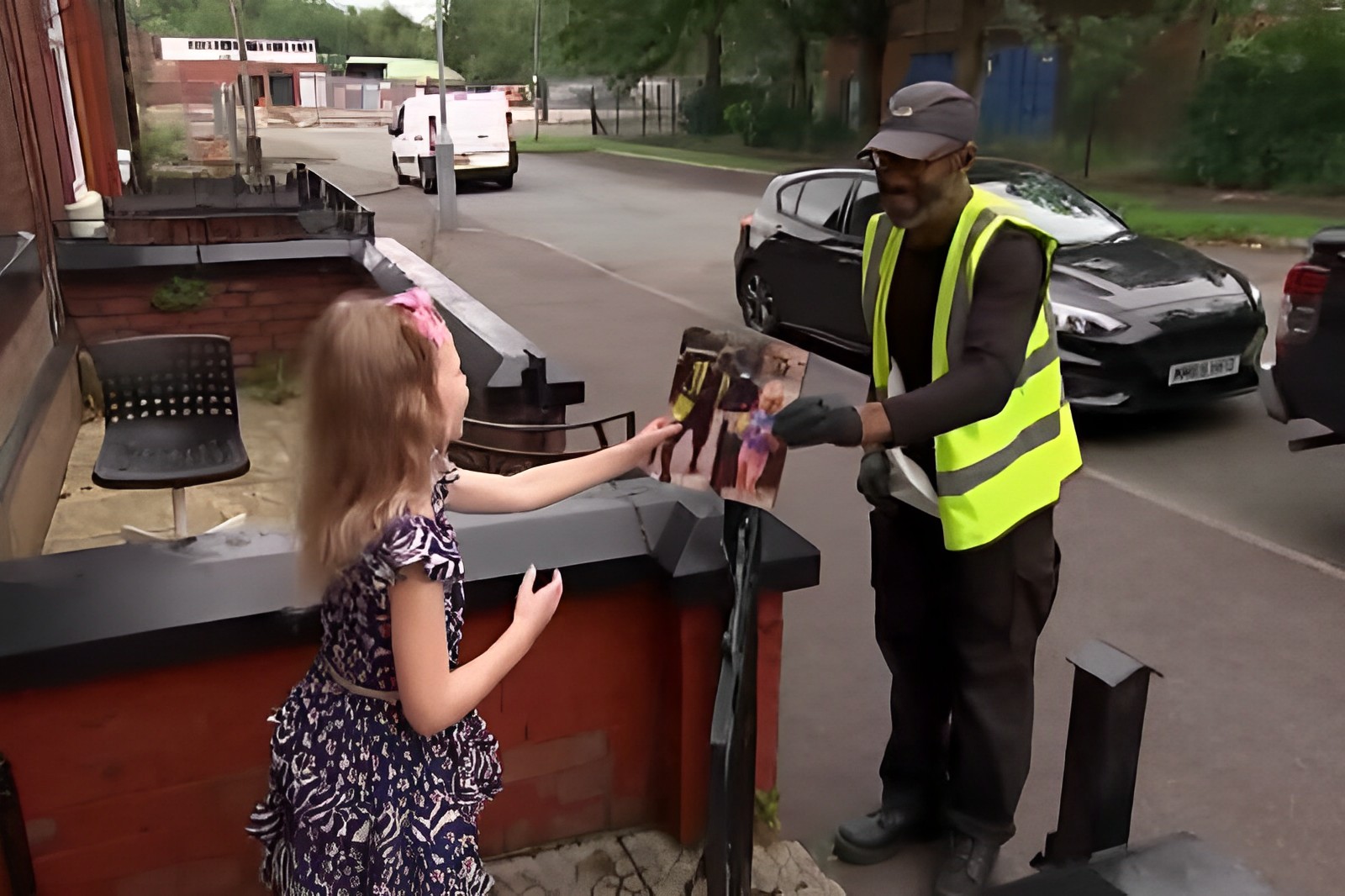 In an interview, Tim expressed his belief that sign language brings people together. He says that the moment he saw Tallulah signing, there was an even deeper connection with her compared to their previous interactions, where he would simply lip-read. 
Neighbors Leaving Comments
Seeing that the video had gone viral, it wasn't long before Amy's neighbors saw the post. They started leaving comments, and a lot of them praised Tallulah and her effort to learn sign language. They said this was truly a heartwarming act, and the fact that she was a small kid made it even more special.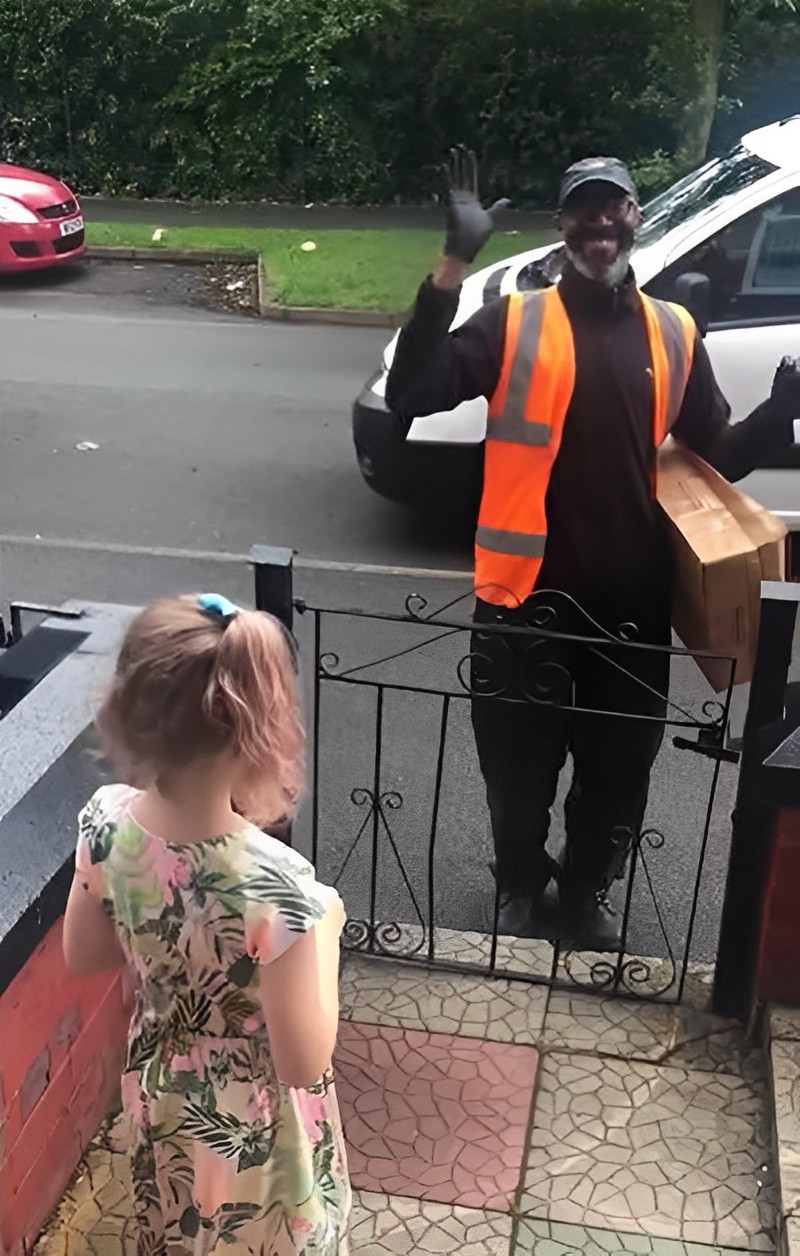 What Tallulah and Amy didn't know was that their neighbors also knew Tim was deaf. Previously, the mother-and-daughter team thought nobody else noticed.
A Neighborhood Thing
There was a time when Tallulah thought she was the only one who communicated with Tim in sign language. But in a surprising turn of events, it turns out that a lot of people in their neighborhood did the same thing!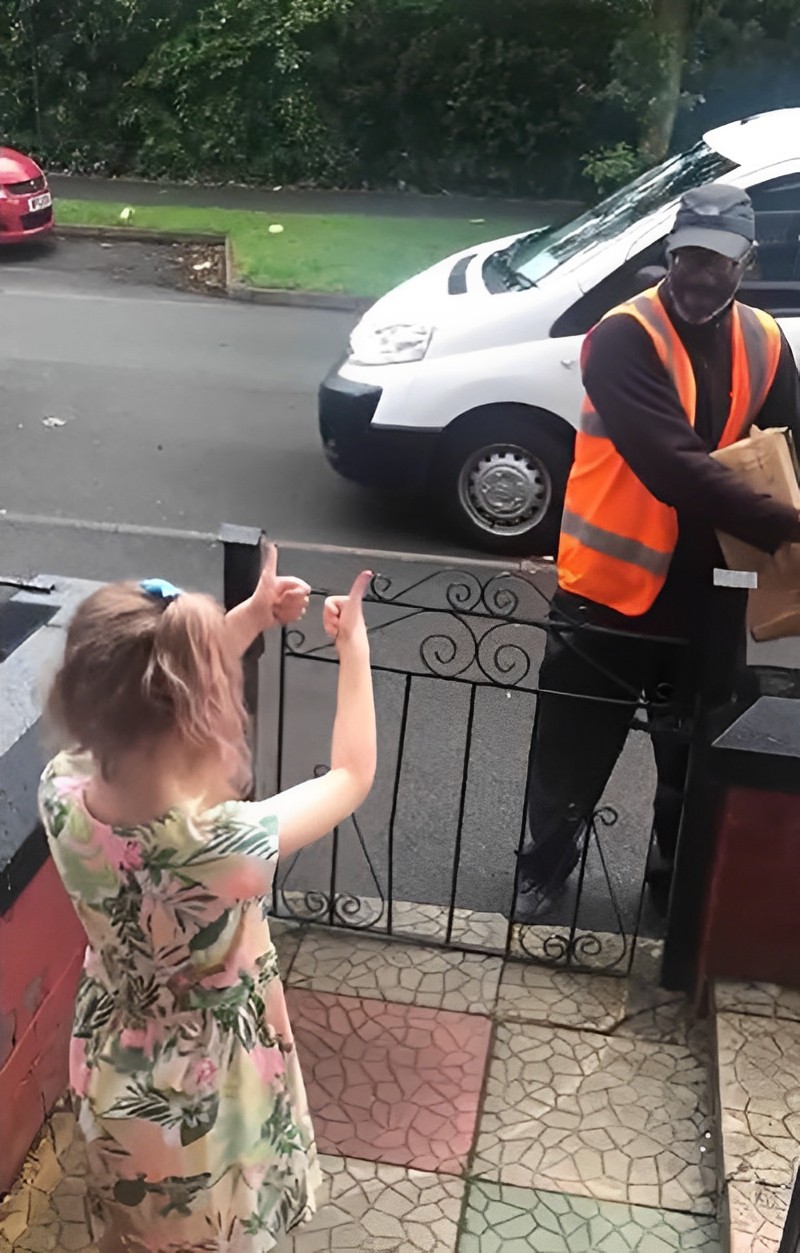 It turns out that everybody else in the neighborhood loved Tim and knew him to be a really kind and hardworking man. That's why other neighbors would also greet him "Hello" and say "Thank you" to him in sign language.
The Best Delivery Man
Once one of the neighbors started commenting about the sweet encounter between Tim and Tallulah, the rest of the neighbors began leaving their thoughts as well. One neighbor said that Tallulah was such a sweet girl, while another one said that Tim truly was the best delivery man they had ever known.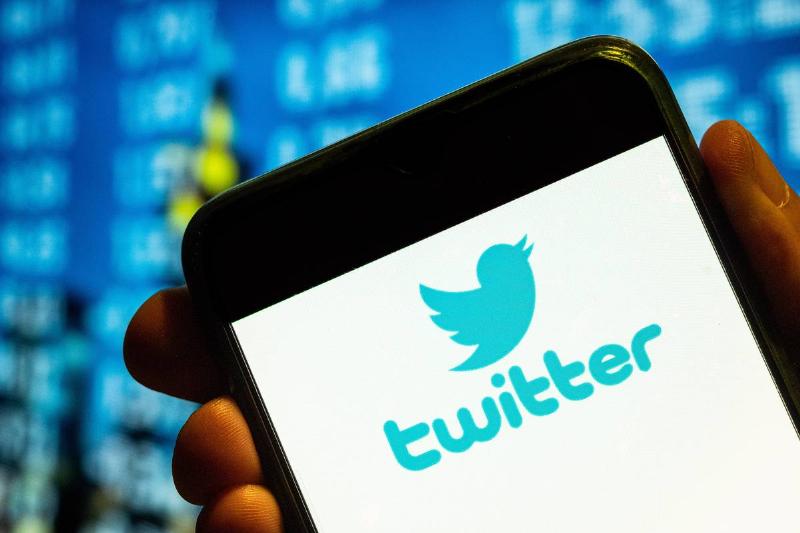 There never seemed to be a communication barrier where Tim was concerned because everyone felt a fondness for him. They all appreciate his hard work and how he smiles at everyone he encounters throughout the day.
Other Neighbors Signing 
Other people in the neighborhood also started sharing their own journey of learning a phrase or two in sign language. They admitted that some of their family members also thought it would be a good idea to make Tim smile by showing him that people learned sign language for him.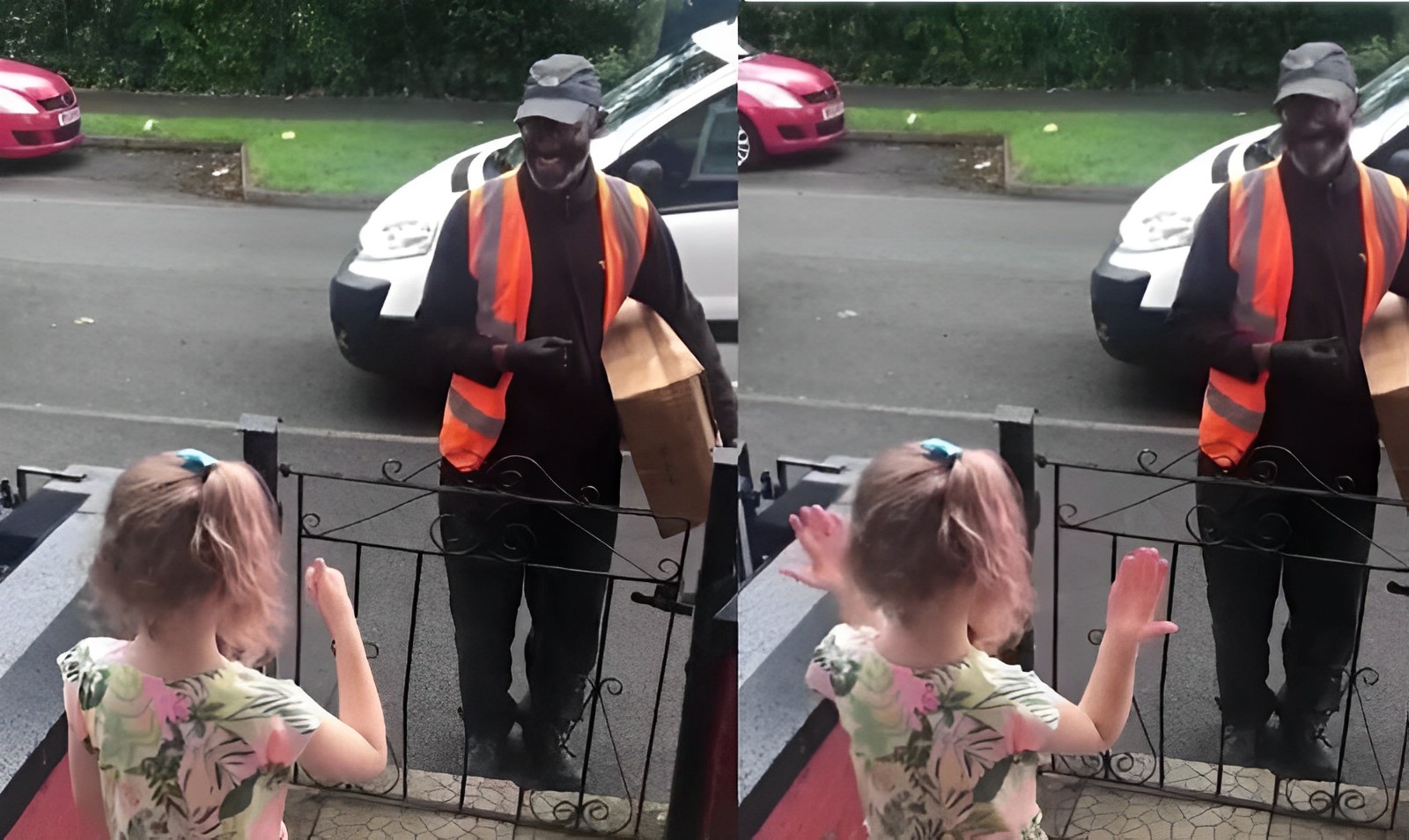 They all agreed that Tim always had a nice smile for everyone, but his entire face lit up even more when somebody signed to him. It was the perfect way to make his day.
Leaving A Great Impression
It truly is a nice thought that an entire neighborhood would put in the effort to lighten up a man's day, especially someone like Tim. People usually just let delivery men bring their parcels without much thought or extra attention.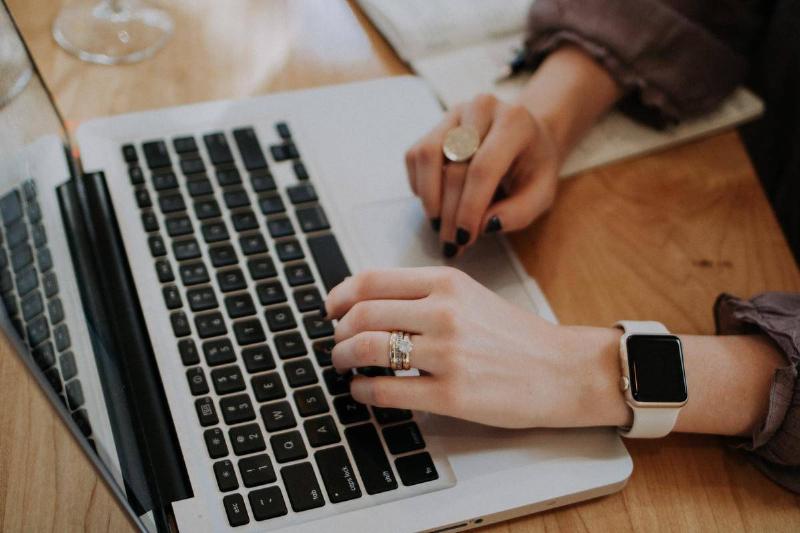 The truth is, Tim was too nice to be ignored. He had the brightest smile for everyone, and he did his job with so much joy. His energy was contagious, which was something people needed, especially during the pandemic.
The Company Contributes
Because Amy's post became so viral, it reached so many people, not just in their neighborhood but around the world. So it wasn't long before somebody important picked up the news on their radar – it was the shipping company that employed Tim, Hermes Parcels.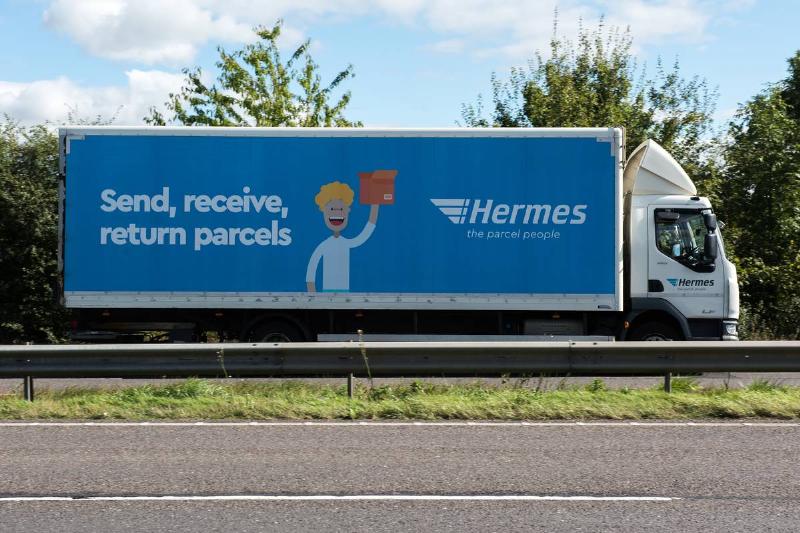 Amy was surprised when Hermes Parcels also left a comment on her tweet. They found the encounter truly inspiring, and they were so happy with all the praise that Tim was getting from the people he served.
A Corporate Thank You
Hermes Parcels said that the video was indeed a lovely thing to see. They also said that they were so happy Tallulah and Tim became such good friends, to the extent that the little girl was willing to learn sign language for him!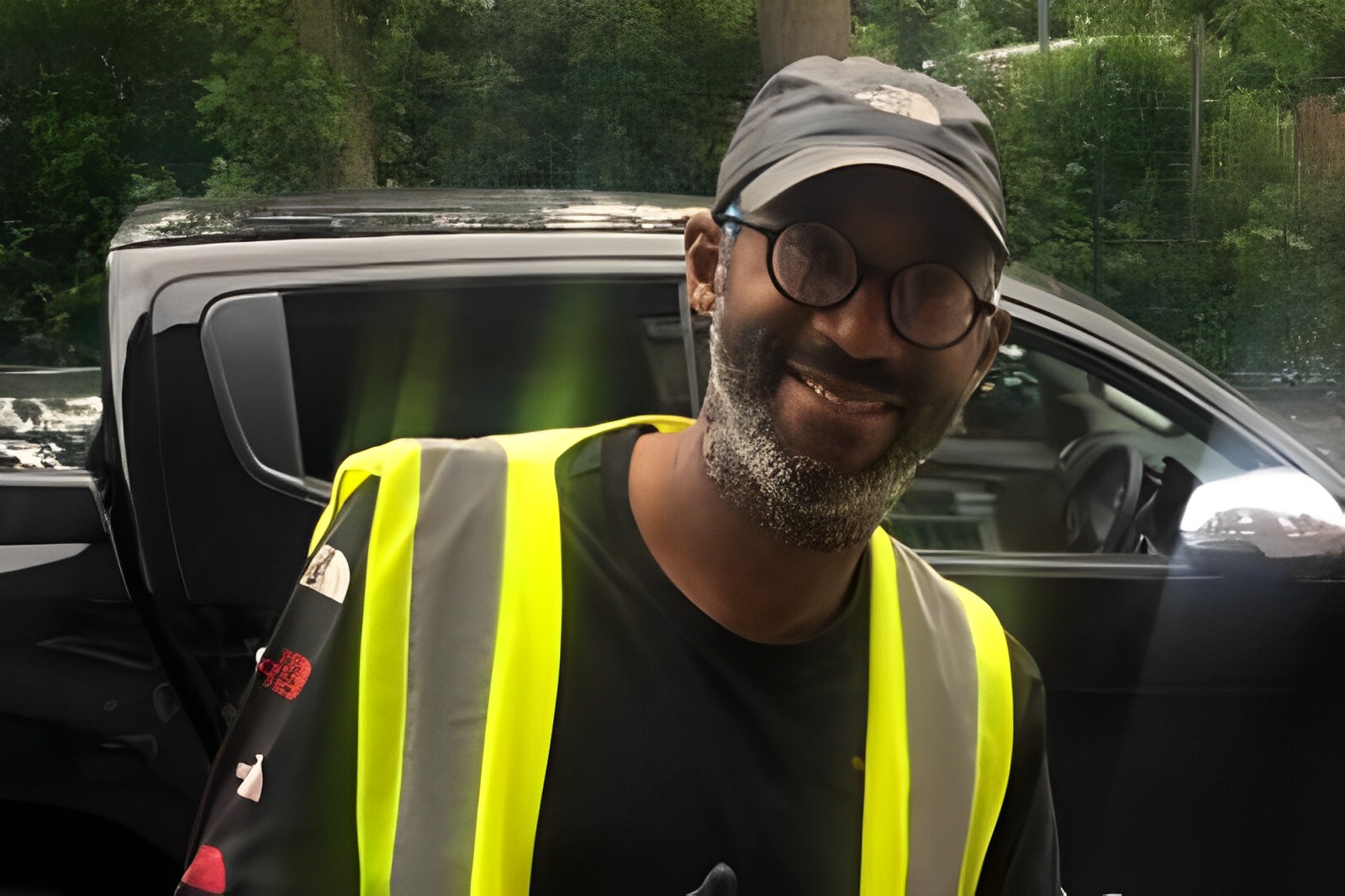 The company also asked Amy to send them a DM. They asked her to send them the contact details and tracking number attached to the most recent delivery so they could track down Tim and send him some appreciation for his great work.
Acts Of Kindness Go A Long Way
This story is such a great example of how a single act of kindness truly goes a long way. It all started with Tallulah's thank you note, which then progressed to her learning sign language.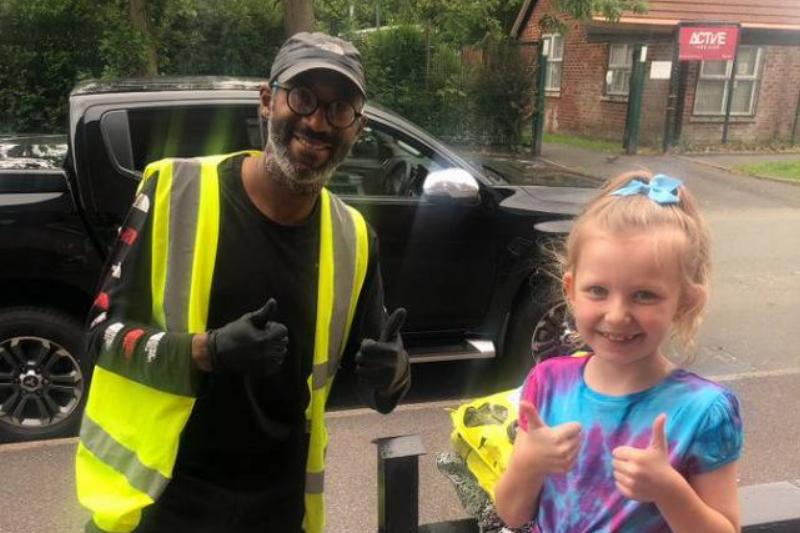 Because of all the things that Tallulah and the entire neighborhood did for Tim, he was now getting the attention and appreciation he deserved. Although they never found out what kind of thank-you Tim got from his bosses, everyone knew Tim deserved everything good in life.