A Homeless Man Runs Into a Burning Building to Save Helpless Animals Inside
On December 18, 2020, Keith Walker showed incredible courage and bravery when he ran into a burning building to save animals in need.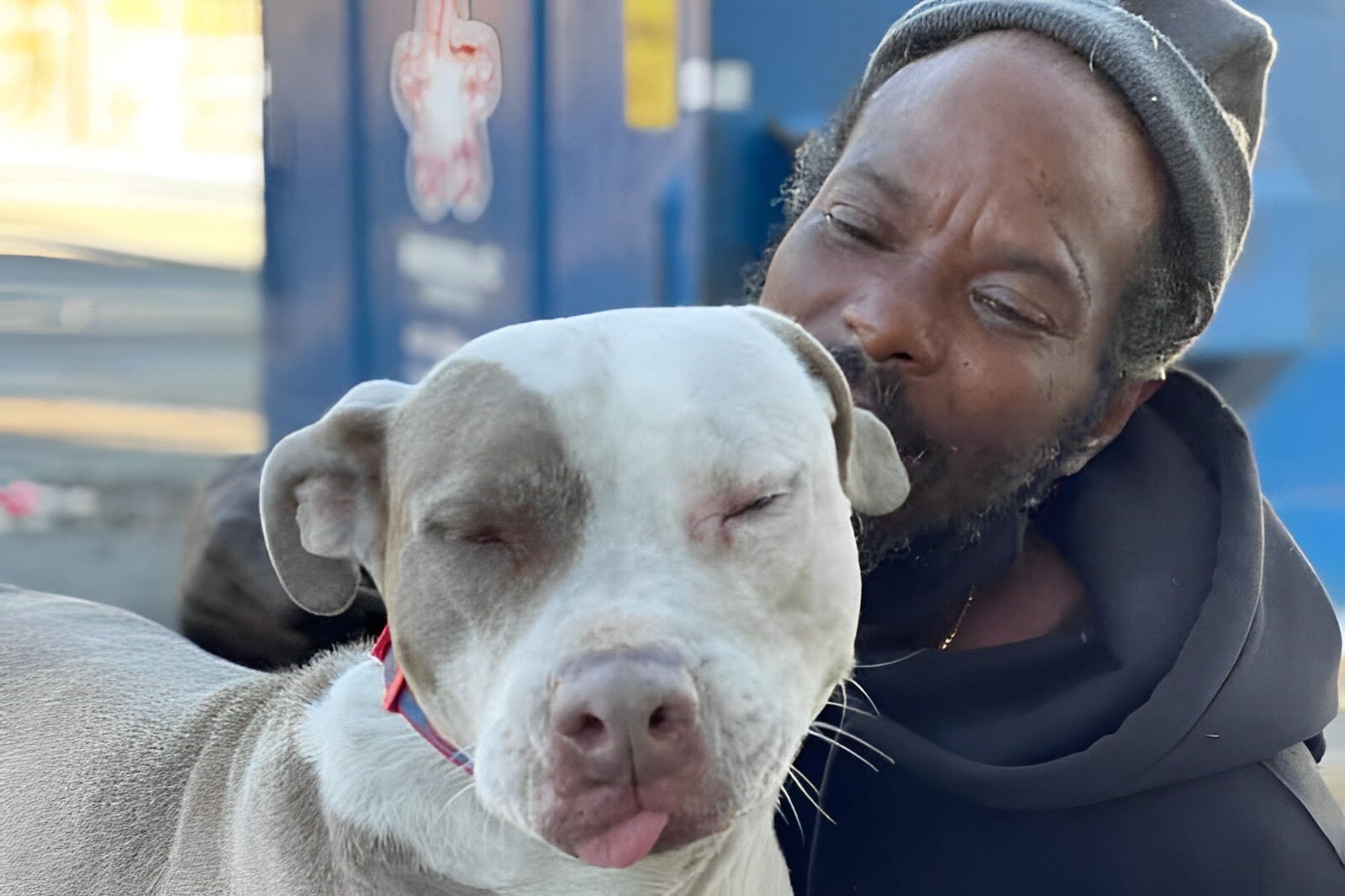 Despite the flames, Keith did not hesitate and ran into the W-Underdogs Shelter in Atlanta, Georgia with hopes of rescuing as many animals as possible. Keith's selfless act makes him a hero.
Homeless Hero Saves Animals From Burning Shelter 
Keith Walker, a 53-year-old homeless man from Atlanta, Georgia, showed immense courage when he witnessed the W-Underdogs Shelter go up in flames. Instead of running away, Keith ran directly into the burning building with one goal in mind – to save all of the animals inside.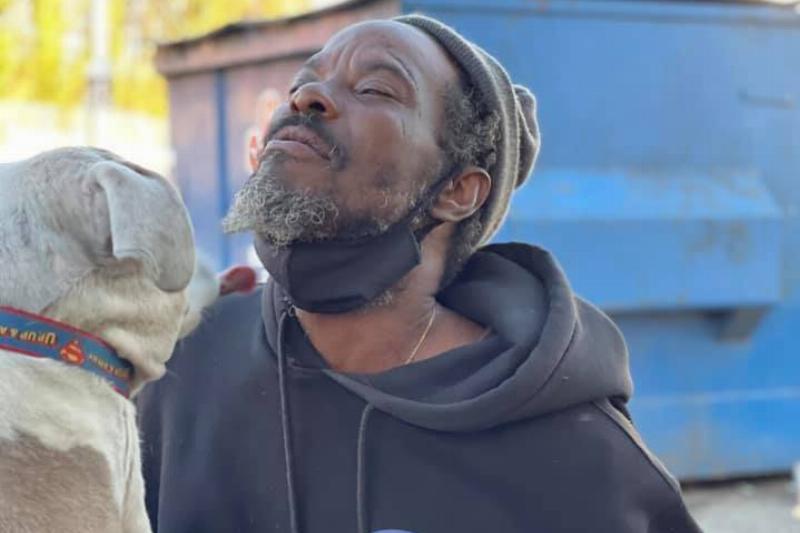 His bravery is something that most people would not even contemplate, but Keith was determined to protect the innocent animals. He managed to get all of them out safely, proving that anyone has the power to be a hero.
Homeless Man, Keith, and His Unconditional Love for His Dog 
Victoria Stilwell, celebrity dog trainer, founder of Victoria Stilwell Academy for Dog Training & Behavior and advisory board member of the shelter, shed some light on Keith's story.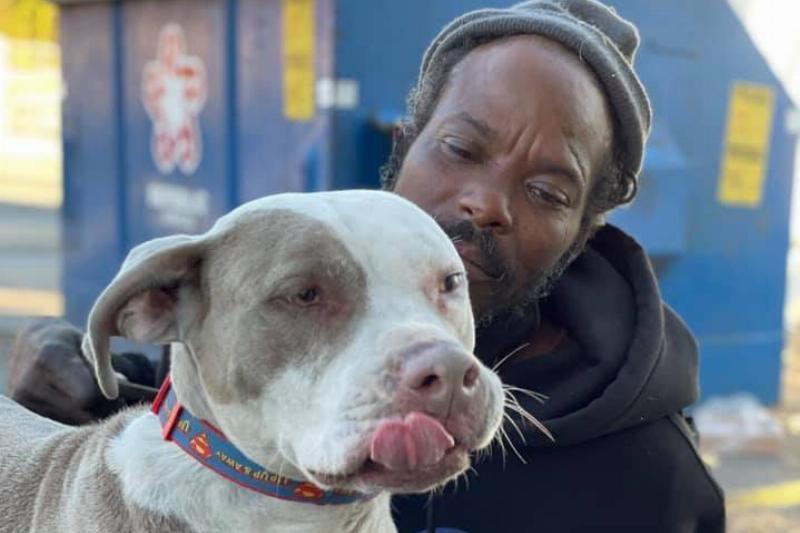 Keith has been homeless since he was only 13 years old, yet he has never let this situation stop him from doing the right thing or showing his unconditional love for his dog. Despite his age of 53, Keith's heart remains full of compassion and care for his beloved pet. His story serves as an inspiring reminder of the power of unconditional love.
Homeless Man Finds Unconditional Love With His Pit Bull 
Victoria and the team at W-Underdogs Shelter are well acquainted with Keith, graciously allowing him to keep his beloved pet, Bravo, a strong and friendly pit bull, at the shelter each night.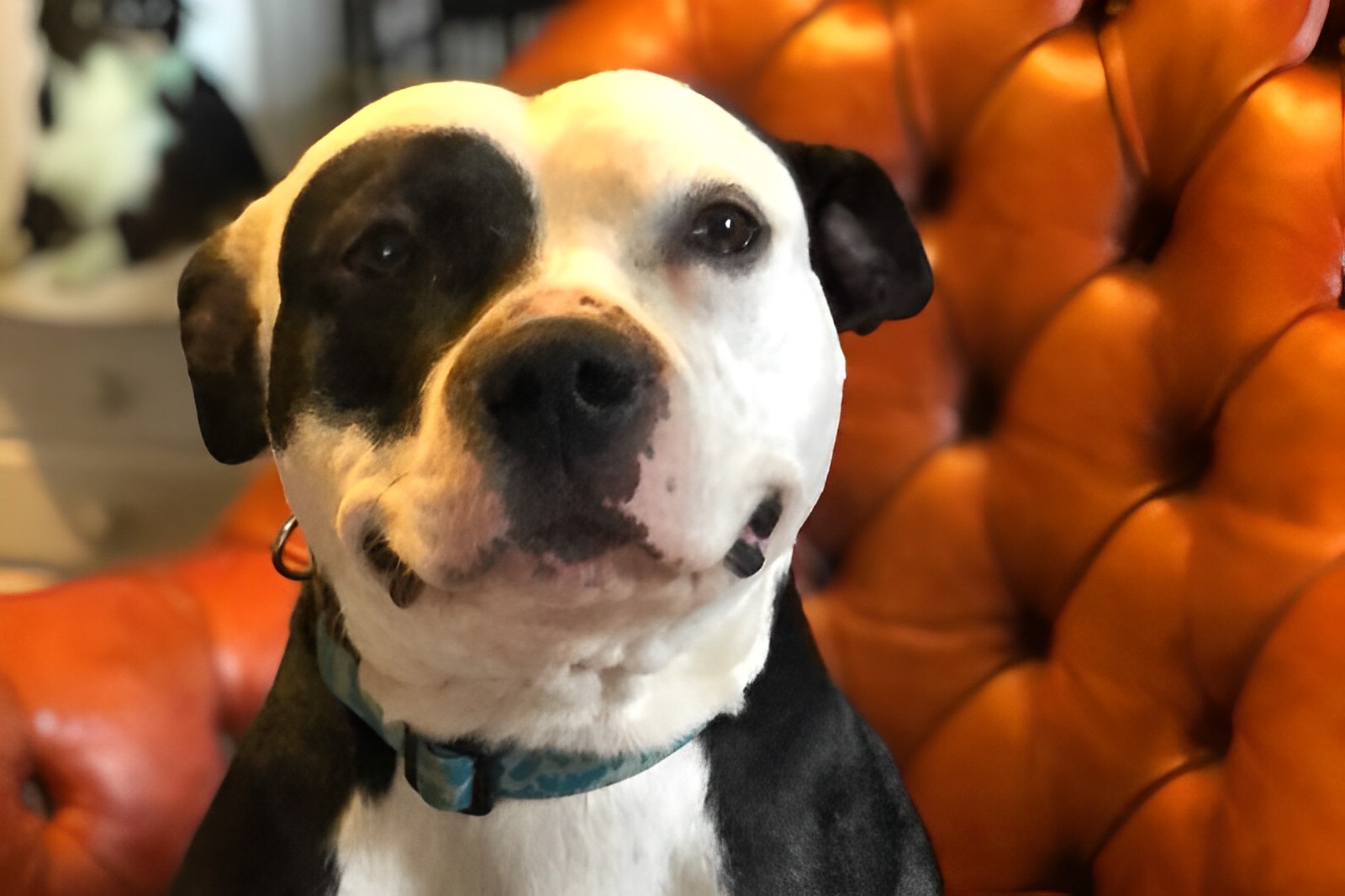 As Keith struggles to overcome his homelessness, he finds solace in the unconditional love of his companion. Stilwell shares, "Bravo is full of energy and has a very loving personality. He is very much loved." Keith's story is a beautiful example of the power of love and friendship, no matter the circumstances.
Heroic Dog Owner Saves Best Friend From Burning Shelter 
Keith was on his way to get his best buddy, Bravo, when he noticed something was wrong. As he approached the shelter, he saw smoke, and a feeling of dread came over him. In an interview with CNN, Keith admitted, "I was nervous…I'm not gonna to lie."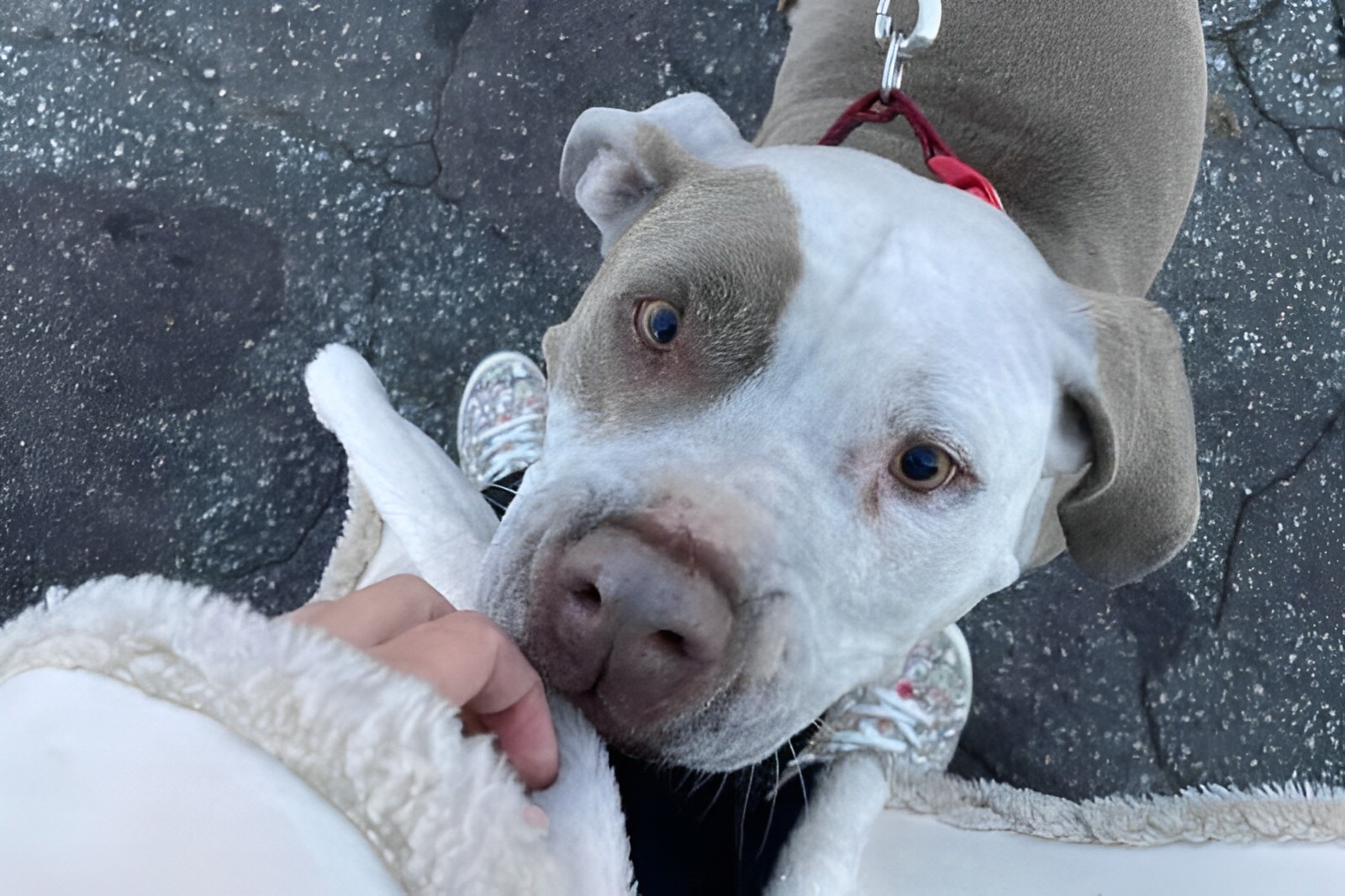 Despite his fear, his loyalty to his beloved pup was unwavering. Keith ran into the burning building and rescued Bravo from the flames. His brave actions prove that a man's best friend is also his bravest friend.
Hero Rescues All Animals From Burning Shelter 
Keith was an animal lover, so when he heard that his beloved dog, Bravo, had been trapped in a burning shelter, he knew he had to act fast. He wasn't content to simply rescue Bravo and leave the other animals to wait for firefighters and animal control.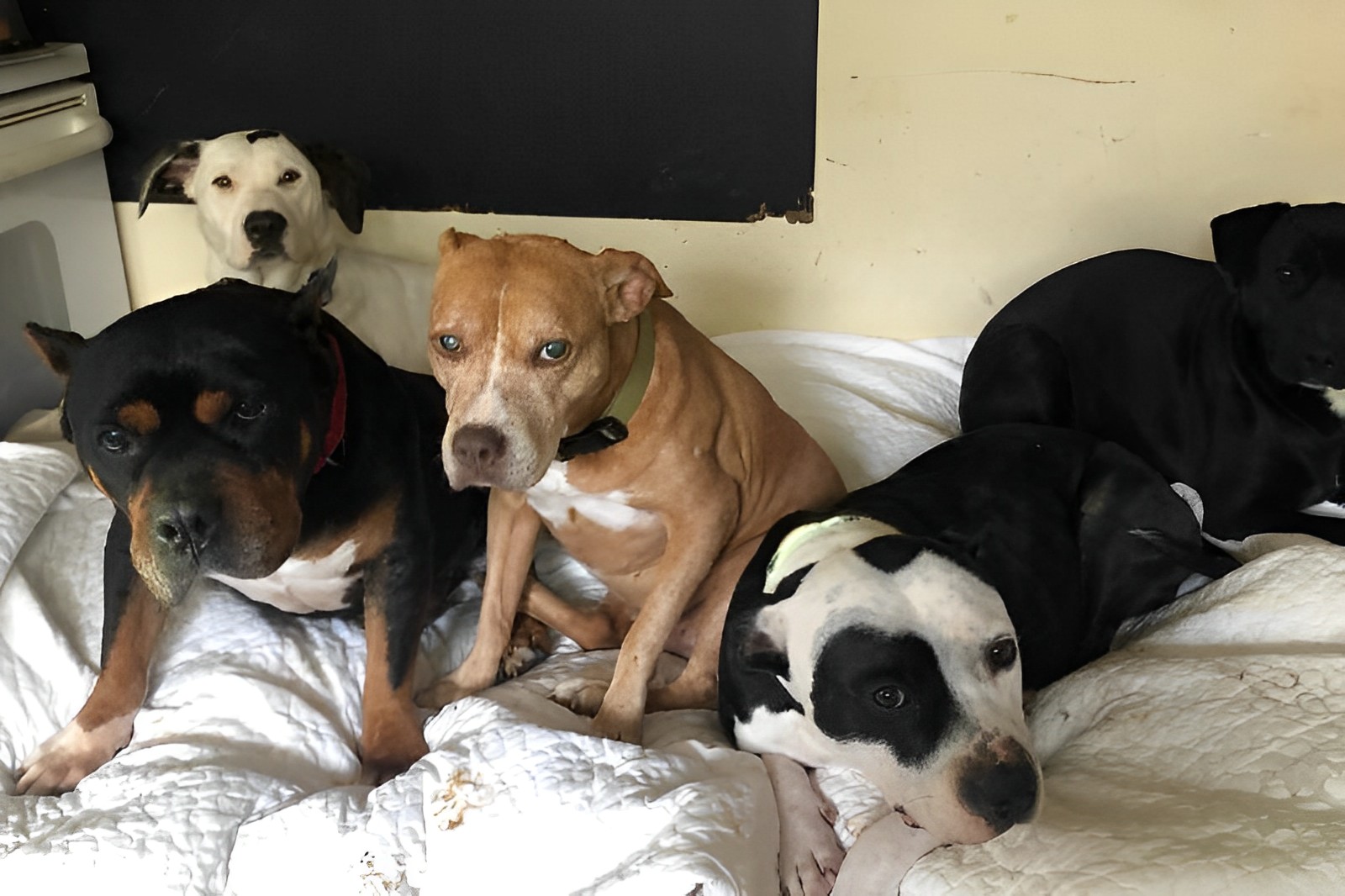 Without hesitation, he ran into the shelter and rescued not only Bravo but all the other cats and dogs as well. Keith's selfless act of heroism ensured that not a single animal was left behind.
Man of Courage Saves Animals from Burning Shelter 
Keith was scared to enter the smoke-filled shelter, but he knew he had to save the animals. In an interview with CNN, Keith said, "God put me there to save those animals. If you love a dog, you can love anyone in the world.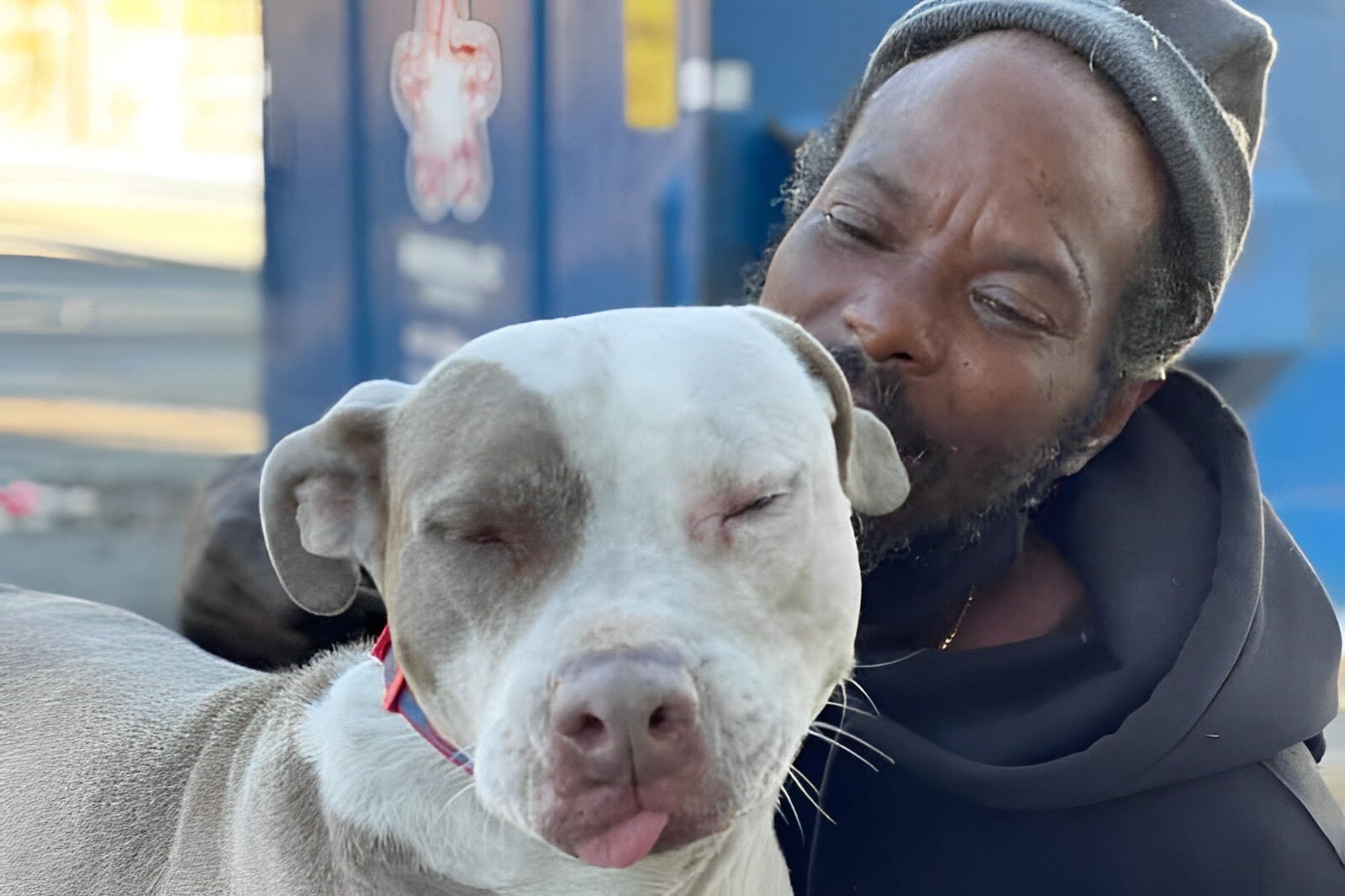 My dog is my best friend and I wouldn't be here without him, so I knew I had to save all those other dogs." Despite his fear, Keith displayed immense courage and selflessness in rescuing the animals. His story is an inspiring testament to the power of love and courage.
Keith - A Hero Who Saved 16 Animals from Certain Death 
Keith's heroic act of courage will be remembered forever. When a fire engulfed the animal shelter, he bravely stepped in and rescued every single one of the 16 animals inside, ten cats and six dogs, including his beloved best friend, Bravo.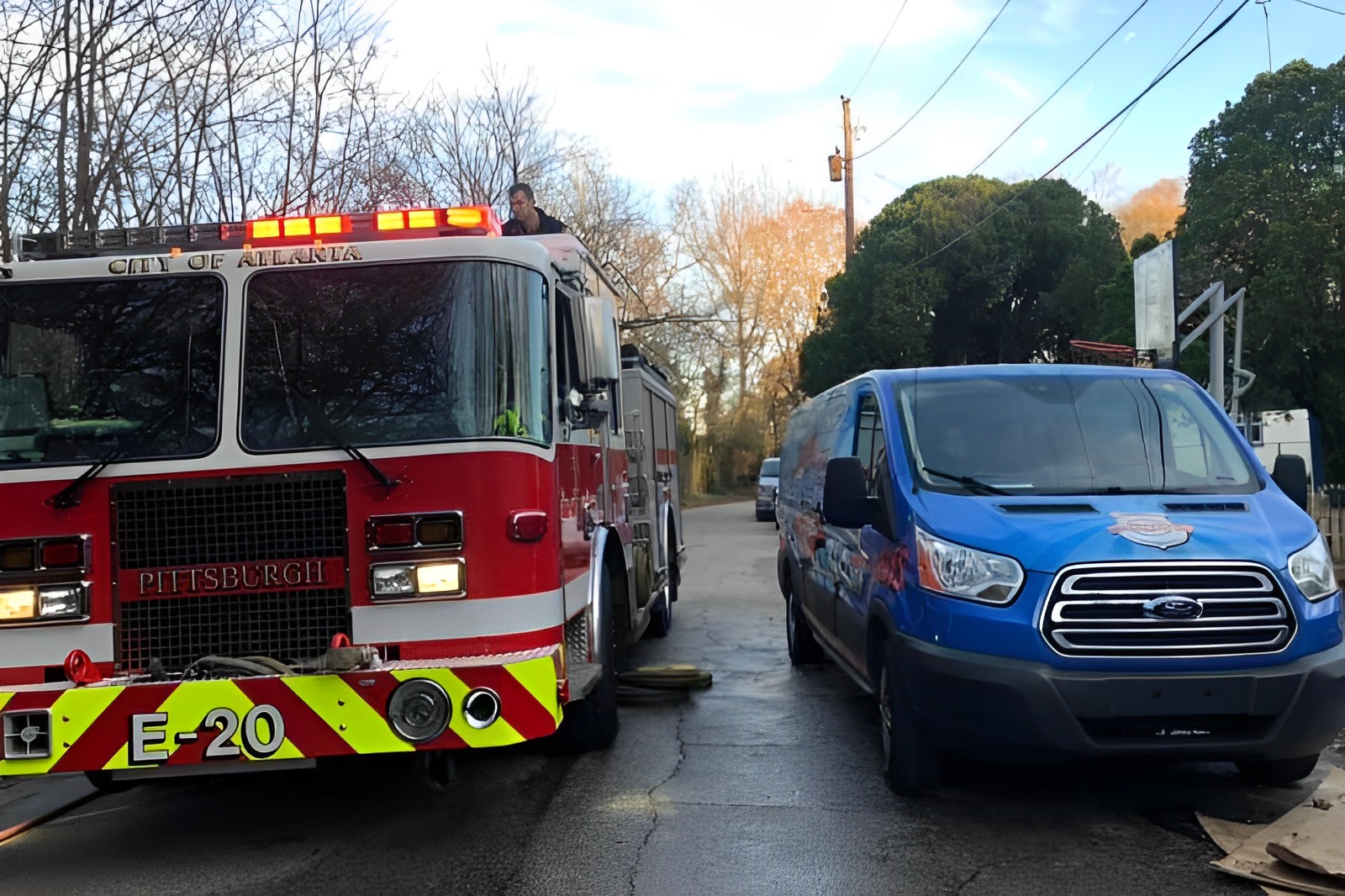 Even the firefighters hesitated to take on the fearful animals, but Keith showed no fear. His act of selfless courage earned him recognition from W-Underdogs founder Gracie Hamlin, who shared his story on Instagram and in interviews. Keith is truly a hero!
Hero Keith Bravely Rescues Pets From a Burning Building 
Gracie Hamlin was full of praise for Keith when she spoke to CNN about his heroic act. Even the firefighters weren't willing to take on the task of rescuing the animals stuck in the burning building, so they called animal control.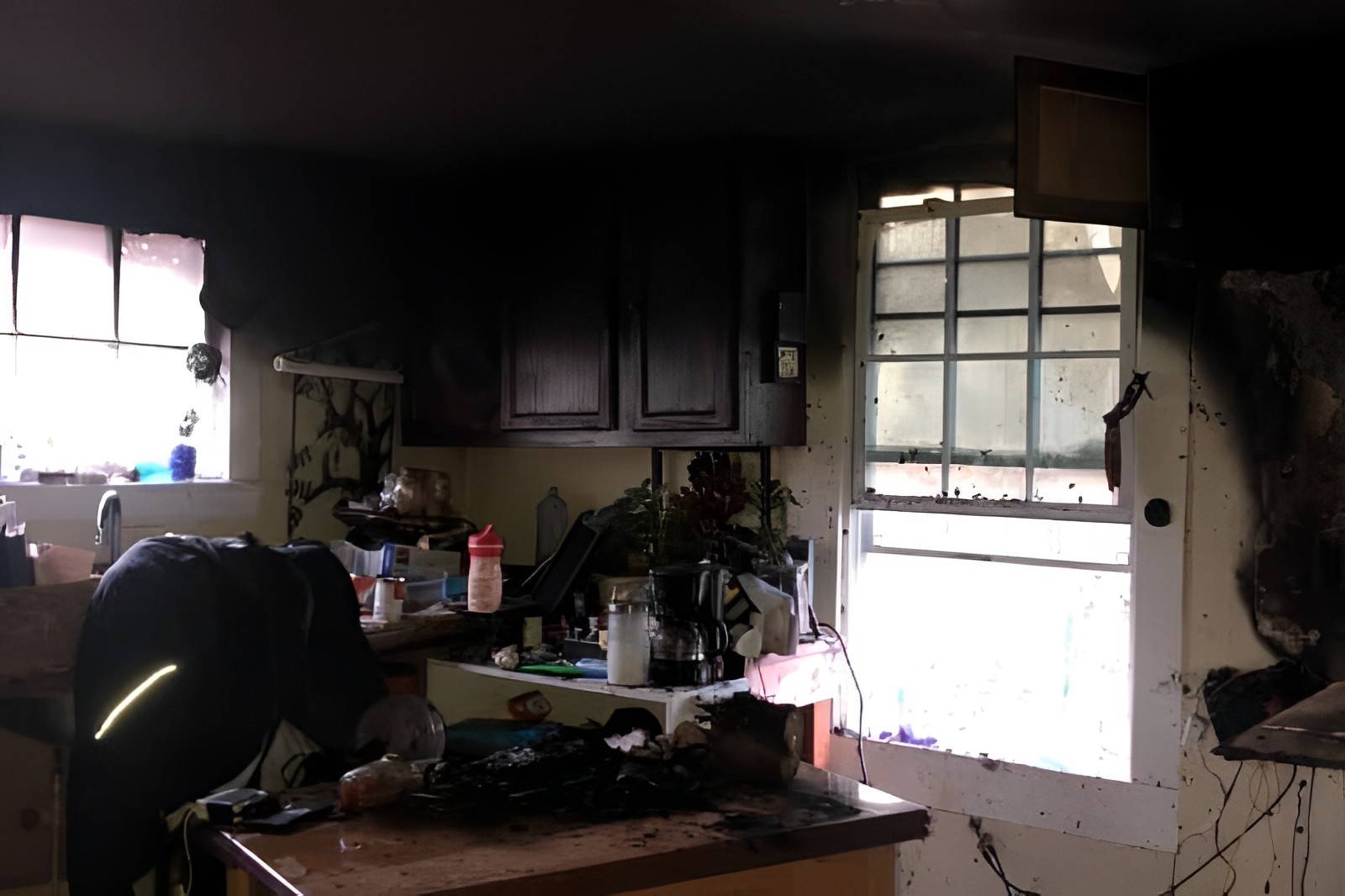 But Keith was already inside the smoke-filled structure, determined to save the cats and dogs. Despite his fear, he bravely entered and emerged with all of the animals safe and sound. Keith is a true hero!
Keith is a Hero to All the Animals at W-Underdogs 
Gracie was overwhelmed with gratitude for Keith's brave and heroic deed of saving the animals in the shelter. She told CNN, "I can't thank him enough for rescuing my animals. I'm still in shock because I know how quickly fires can spread.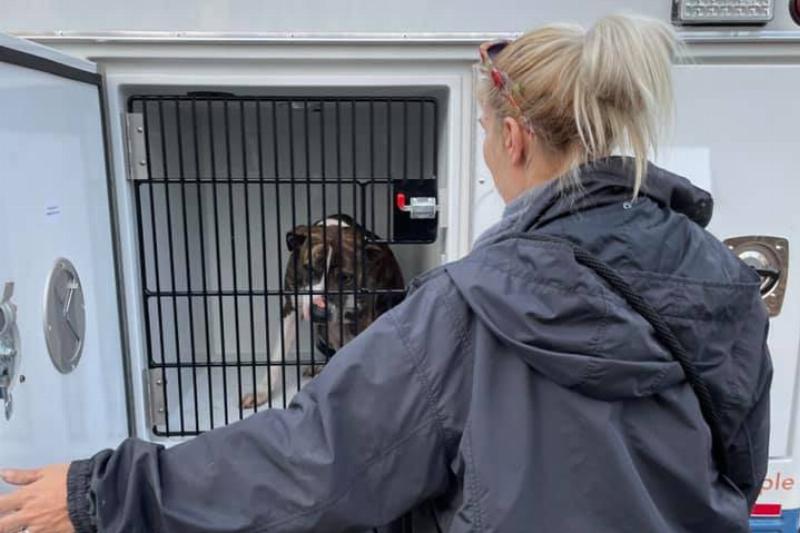 He is my hero." Keith is not only a hero to Gracie and the staff at W-Underdogs, but to the animals as well. His heroic act saved the lives of all the furry residents, and they owe him a lifetime of thanks.
A Fire Brings Tears and Hope: The Story of a Shelter 
After a devastating fire, the future of a beloved animal shelter was left in doubt. Fortunately, no humans or animals were injured, but the damage to the building was too great to continue using it.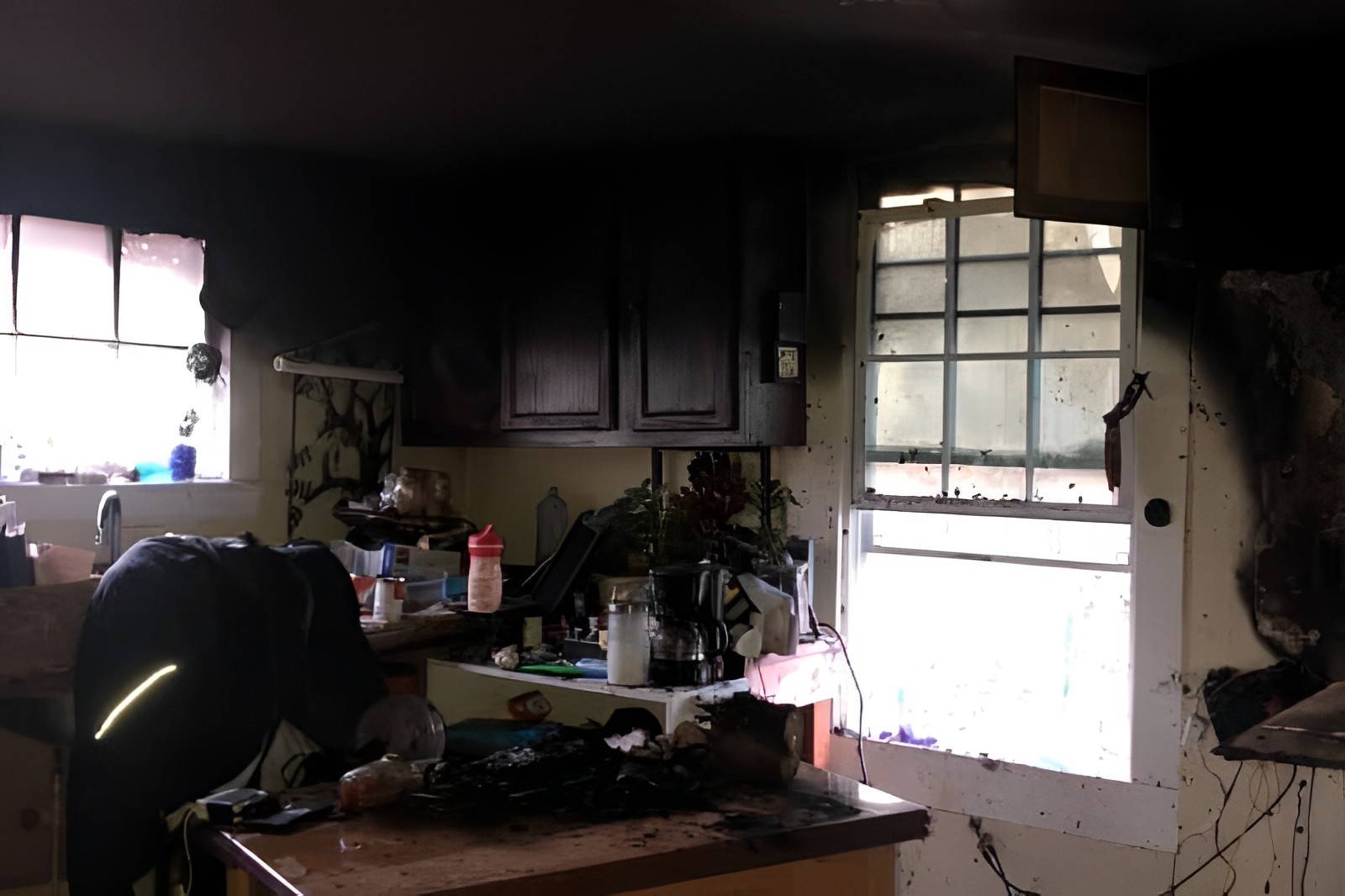 Founder Gracie Hamlin was understandably saddened by the news, yet she found hope in the situation. Thanks to generous donations, the shelter was able to find a new place to call home and continue its mission of helping animals in need.
Say Goodbye to the Old, and Welcome the New! 
The W-Underdogs staff had been planning for a big move to their new location in a week's time. But, fate had something else in store for them. A fire raged through the building, bringing an unexpected end to their stay.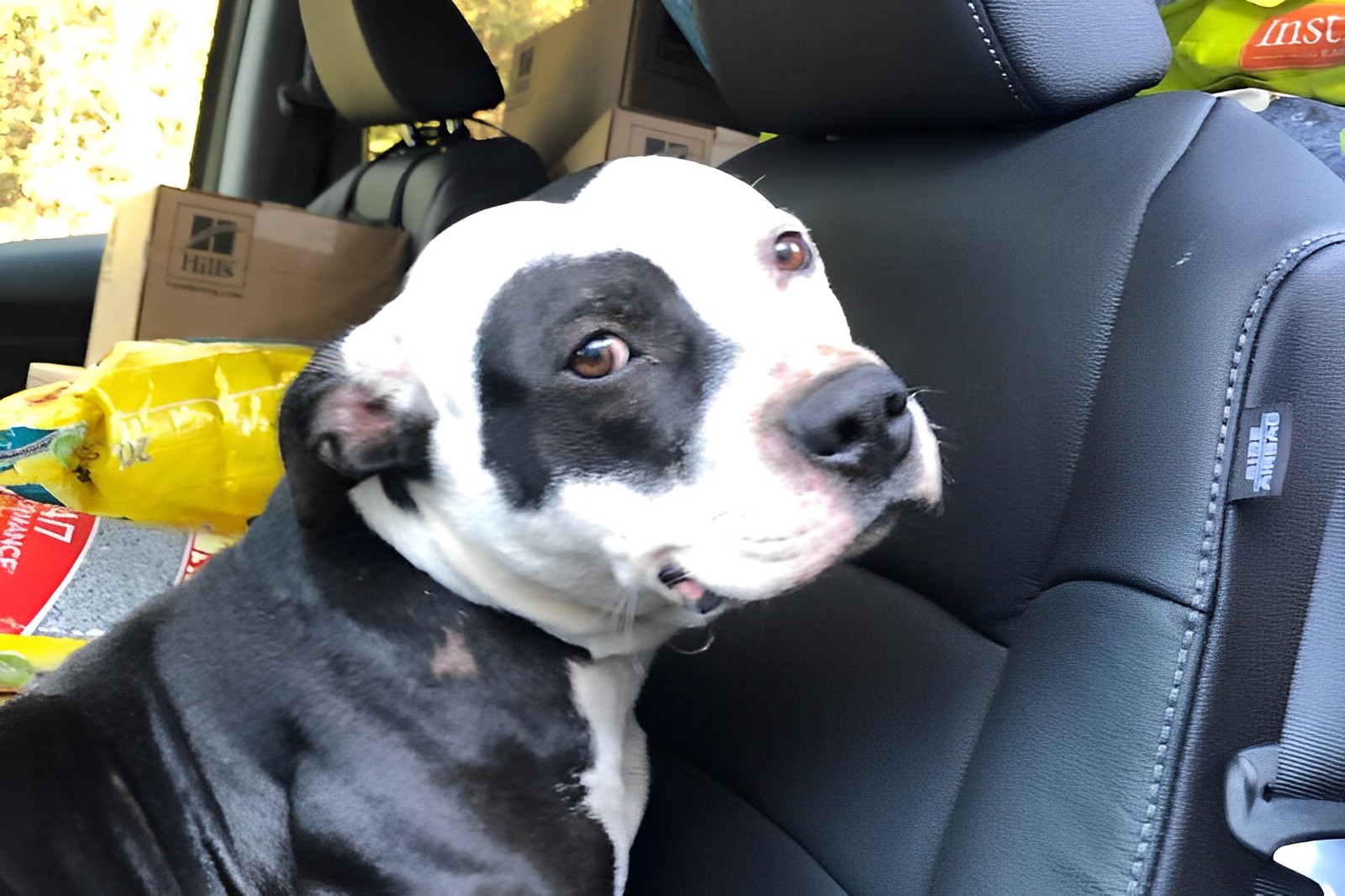 Thankfully, the animals had a brand new home to move into, and the W-Underdogs were determined to make this transition as smooth as possible. With a little bit of hard work and determination, they were ready to say goodbye to the old and welcome the new!
Community Unites to Help Animal Shelter After Devastating Fire 
Gracie, along with the rest of the shelter staff, were overwhelmed by the support of their community. As soon as news broke of the devastating fire and the heroic rescue of the animals by Keith, people rushed to their aid.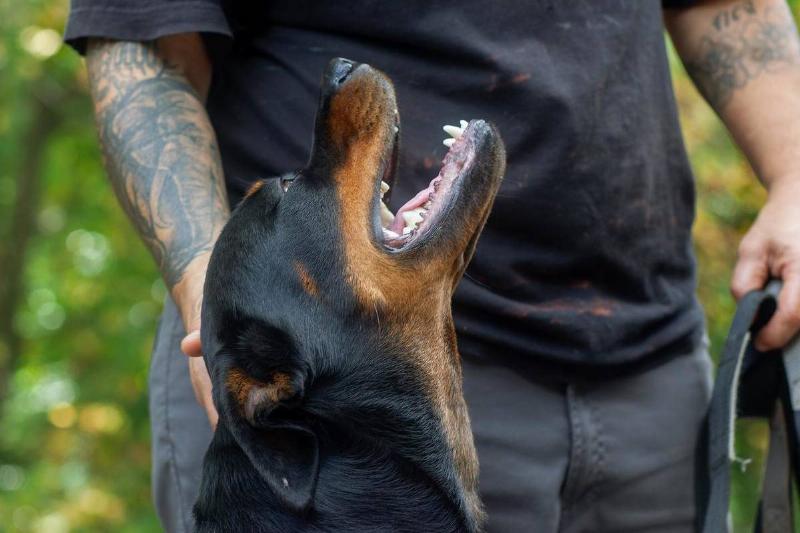 In an interview with CNN, Gracie expressed her gratitude to everyone who had come to their assistance, saying, "We just wanted to say THANK YOU to all our friends and volunteers for coming to our immediate aid." The outpouring of support was likely due to the shelter's active outreach to the community.
Uniting At-Risk Youth and Animals at the W-Underdogs Shelter 
At the W-Underdogs Shelter, at-risk youth are given a chance to not only learn about animals but to help give them a home. According to Hamlin, the shelter's founder, the relationship that develops between the children and the animals they help rescue and rehome is particularly special.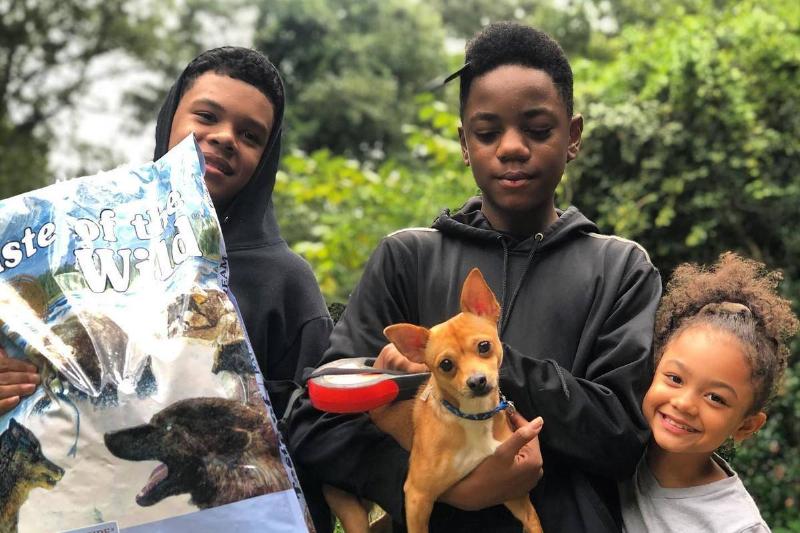 The shelter provides an opportunity to address the challenges that at-risk youth face, as well as give them the skills and sense of accomplishment to overcome them. It's a place of growth and hope for both the animals and the children.
Generous Donations Support Atlanta's Homeless Pet Population 
The homeless pet population in Atlanta has seen an outpouring of generous donations, thanks to the volunteers and W-Underdogs' work with Keith. After hearing of his heroic deed in rescuing the animals from the shelter, people wanted to help him and the growing homeless pet population.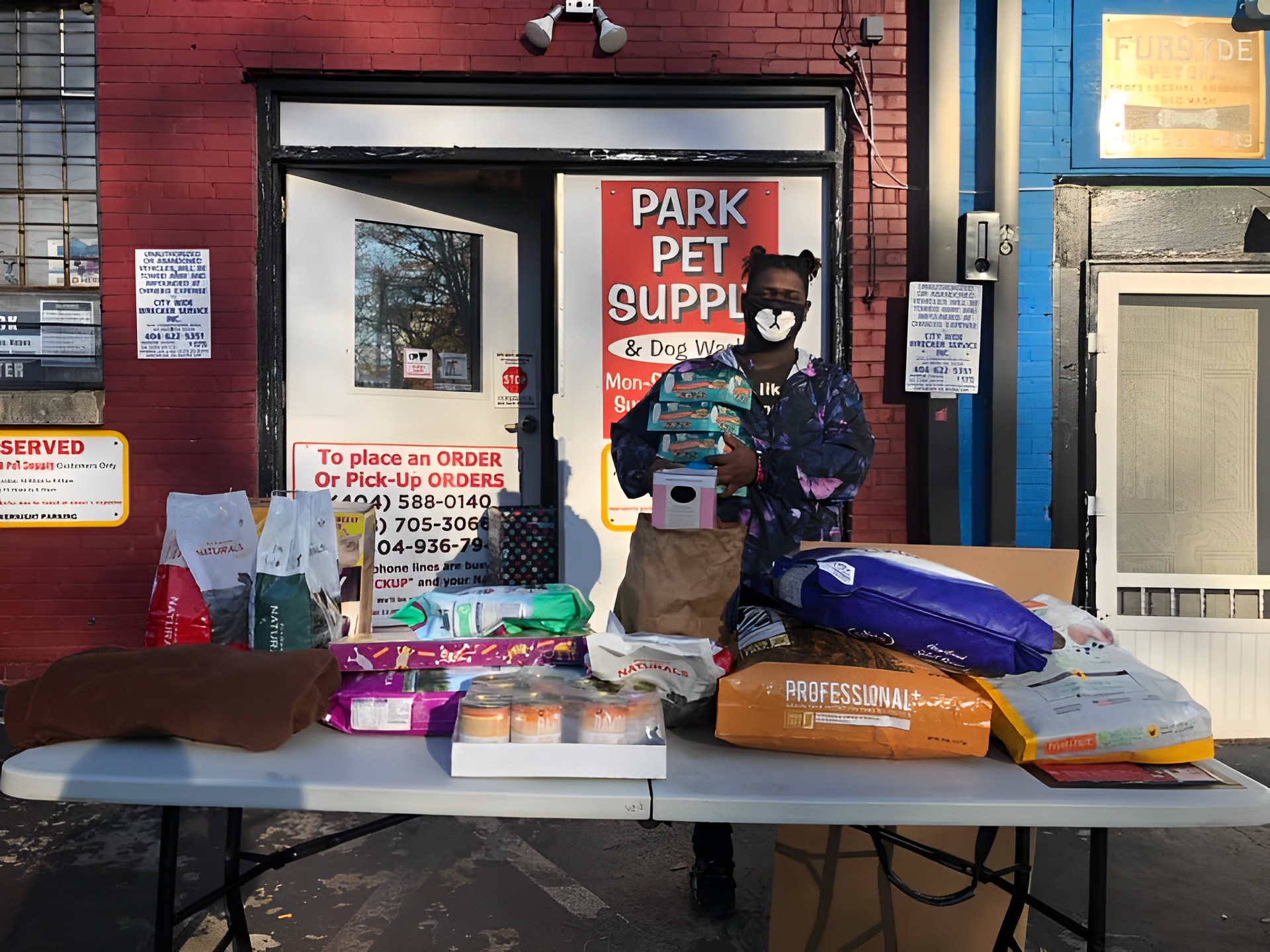 Not only have volunteers been working hard to get the shelter back on its feet in its new facility, but donations have been flooding in – to both the shelter and Keith himself. W-Underdogs has also continued to work with Keith and house Bravo whenever he requests.
W-Underdogs: Dedicated to Helping the Hero Who Saved the Animals 
When Bravo was trapped in a fire, Keith was there to save the day. But now, it's W-Underdog's turn to lend a helping hand! Hamlin has informed us that donations have been pouring in to help Keith, managed by an organization that works with the homeless.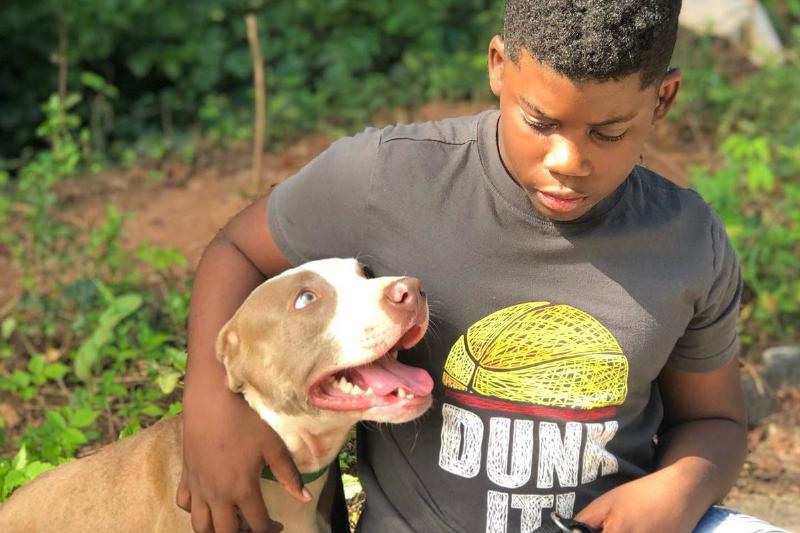 Moreover, the staff at W-Underdogs are committed to looking after both Keith and Bravo when needed. It's heartwarming to see such dedication and support for the man who risked his own safety to protect our furry friends!
A Heartwarming Tale of Rescue and Redemption 
Keith was delighted when he witnessed the animals he had saved from the kitchen fire at the original shelter finding loving homes. Money was never the goal, but he and the rest of the shelter staff couldn't be more thrilled with the outcome.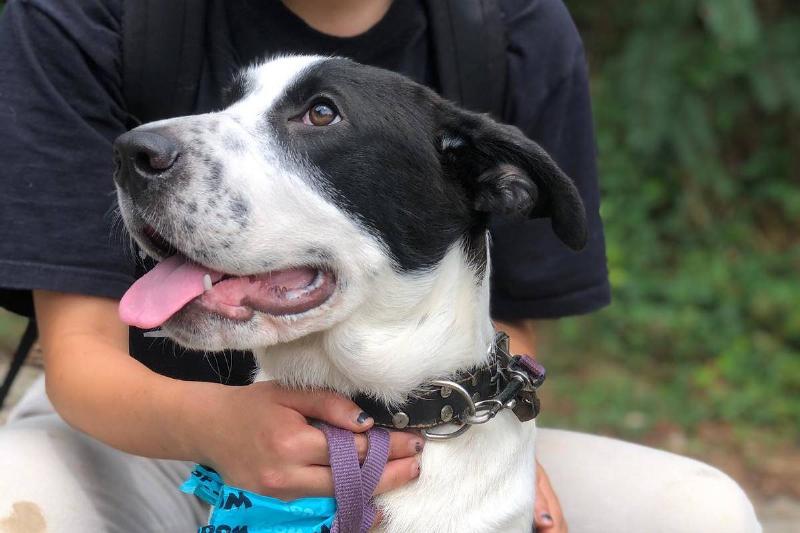 Despite the tragedy, the incident sparked an outpouring of support from the community, with many cats and dogs being adopted into loving, fur-ever homes and foster care. It's a heartwarming story of rescue and redemption that Keith and the shelter staff will never forget.
Unconditional Love and Warmth for Rescued Animals 
The animals in Hamlin's shelter are living their best lives, with unconditional love and warmth from their new foster and forever homes. During an interview with CNN, Hamlin shared that the animals are getting a lot of attention which they love.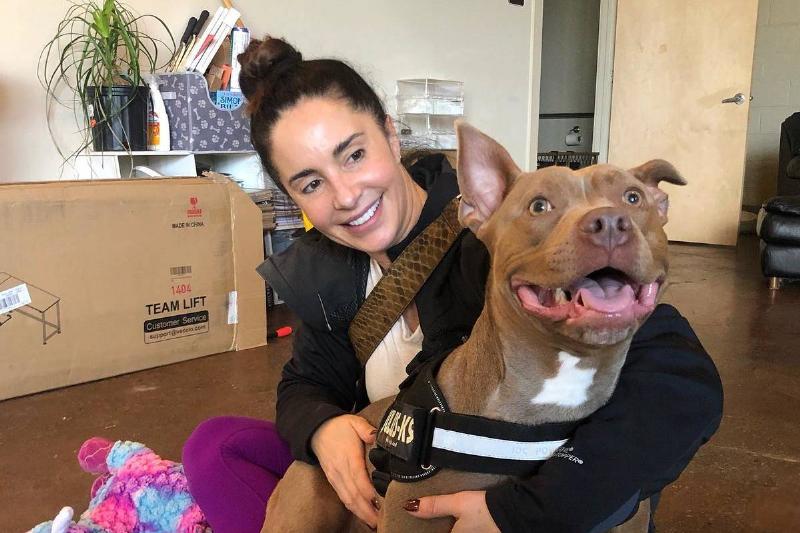 Hearing this news is sure to bring a smile to your face, knowing that these furry friends are being showered with love and affection. It's heartwarming to see these animals finally getting the care and respect they deserve.
Heroic Act of Kindness - Keith Saves Pets from Burning Building 
Keith has been showered with appreciation and admiration by the public for his heroic act of kindness. He bravely ran into a burning building to save cats and dogs, risking his own life in the process.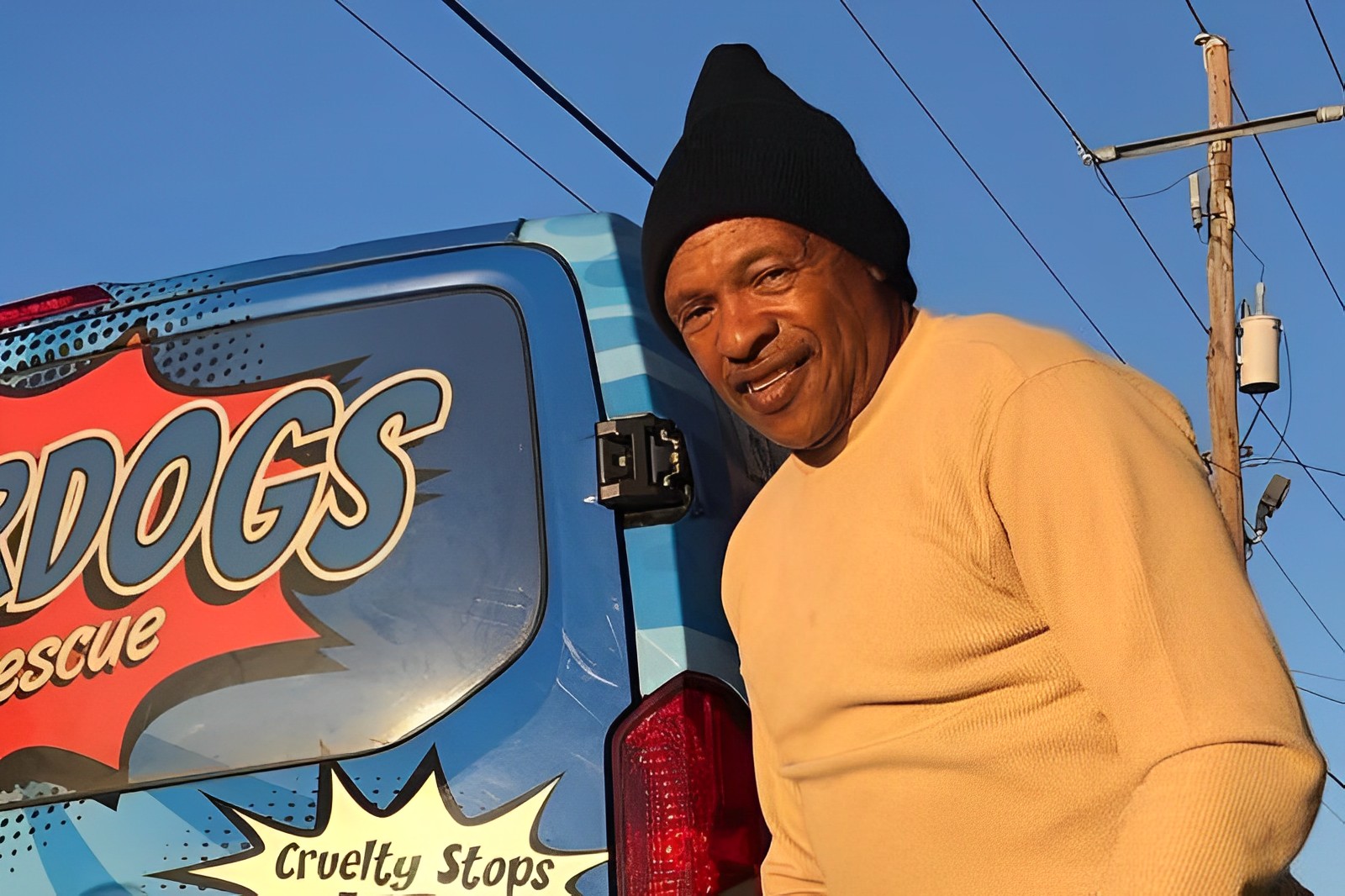 John McGuinness, one of the many commenters who praised Keith, wrote, "Fantastic man who put his life at risk for the sake of animals. You deserve a home for life in my book. Well done, my friend." This selfless act of kindness has truly touched the hearts of many and will never be forgotten.
Helen Byrnes: People Need to Help Keith! 
Amidst the buzz of the crowd, Helen Byrnes offered her support for Keith and his selfless actions. She remarked, "He cared for the animals more than people cared about him. Maybe now they will see he is a human with a run of bad luck.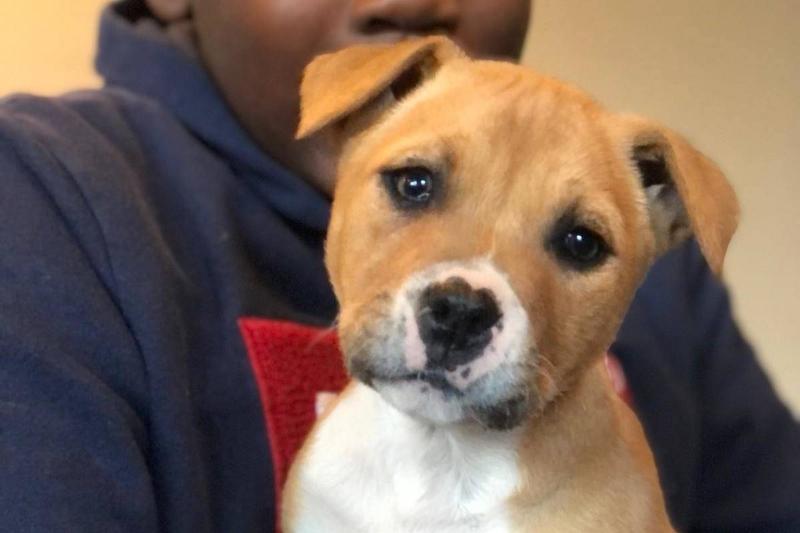 I think he deserves some help." Helen pleads for the community to come together and offer the help Keith needs: a place to sleep, food, and possibly a job. It is time for people to show kindness and compassion for those in need.
Heroic Rescue Mission Earns Keith the New York State Humane Association's 'Hero Award 
Keith embarked on a daring rescue mission to save all the animals from the burning W-Underdogs animal shelter in December 2020. His heroic efforts were recognized by the New York State Humane Association, who presented him with the 'Hero Award'.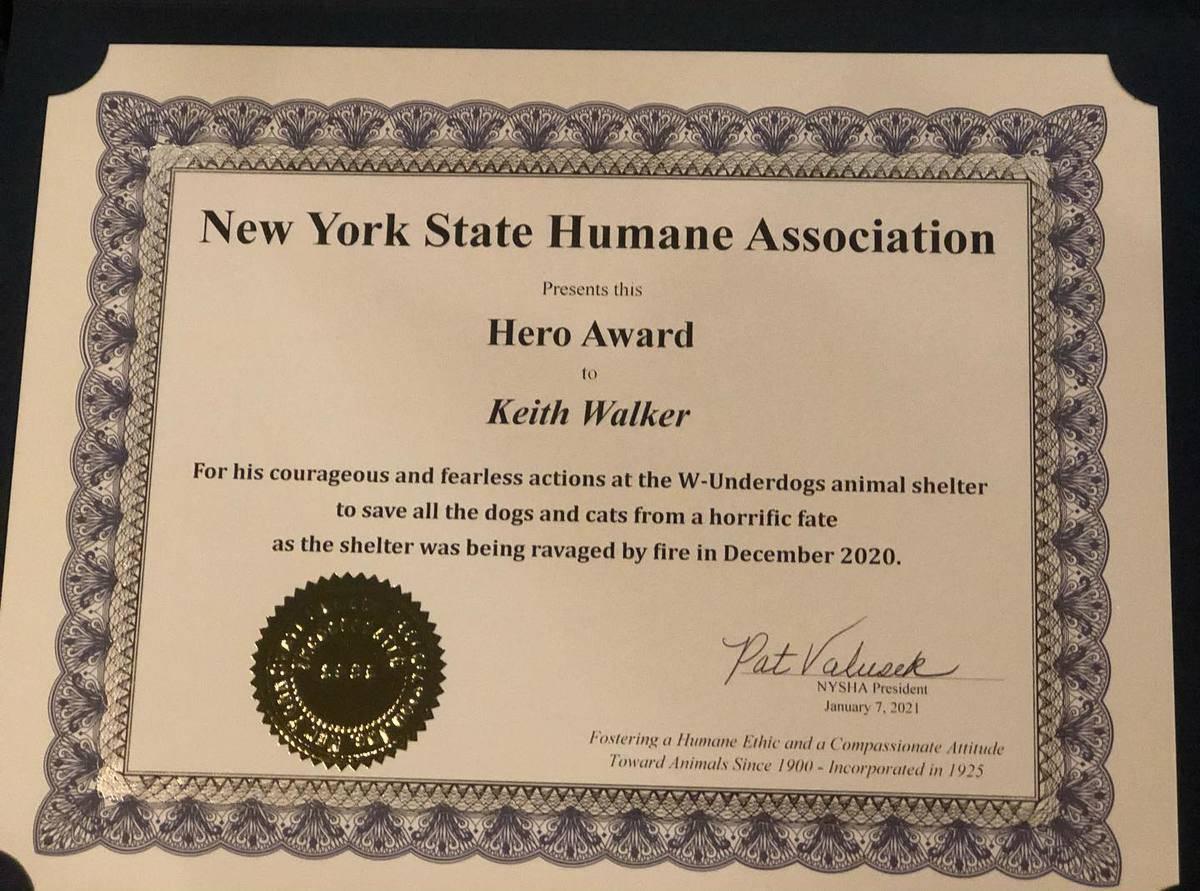 The plaque accompanying the award reads, "For his courageous and fearless actions at the W-Underdogs animal shelter to save all the dogs and cats from a horrific fate." Following this incredible act of bravery, a GoFundMe was set up in Keith's name to recognize his commitment to animal welfare.