The Dark Story of Stalin's Children: Lives Marked by Tragedy
Joseph Stalin, one of the most notorious leaders of the 20th century, had a family life shrouded in tragedy. His two wives died in mysterious circumstances, and his children suffered the consequences of growing up in the shadow of a dictator.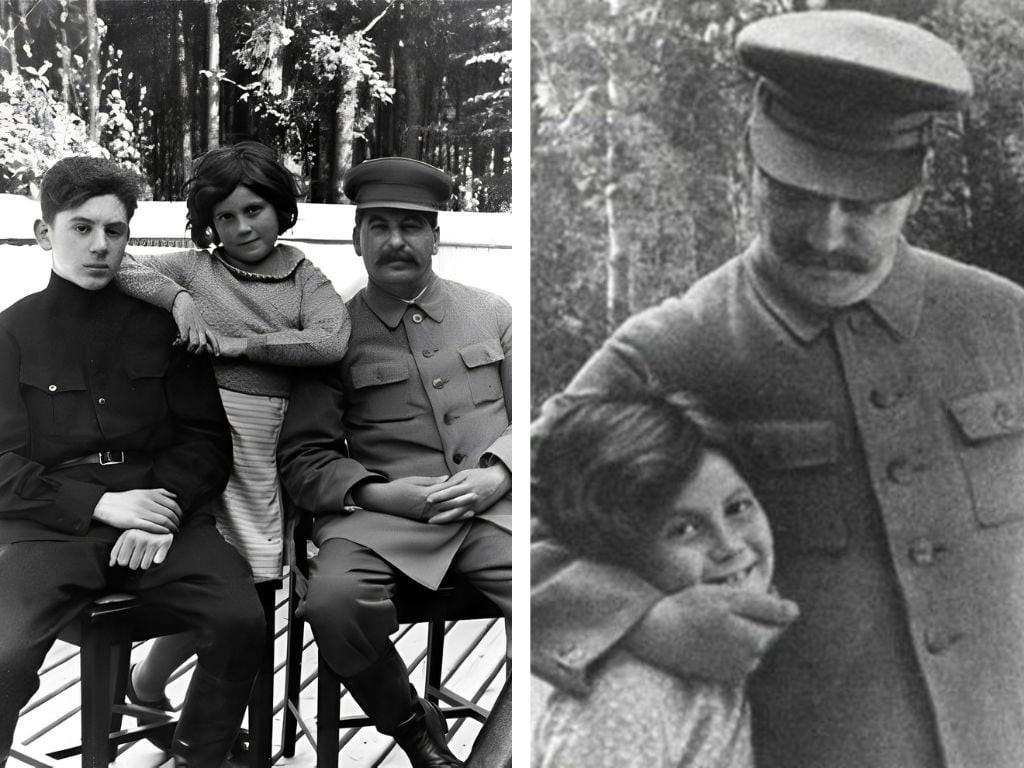 Unfortunately, his children endured a cursed legacy that would haunt them for the rest of their lives. Come with us as we delve into the heartbreaking fates of Stalin's offspring and the impact of their father's infamous legacy.
Stalin's Firstborn Son
Stalin's firstborn son, Yakov Dzhugashvili, was born in 1907 to Stalin's first wife, Ekaterina Svanidze. Yakov was said to be a sensitive and intelligent child, but his relationship with his father was strained due to Stalin's absences and brutal behavior toward his family.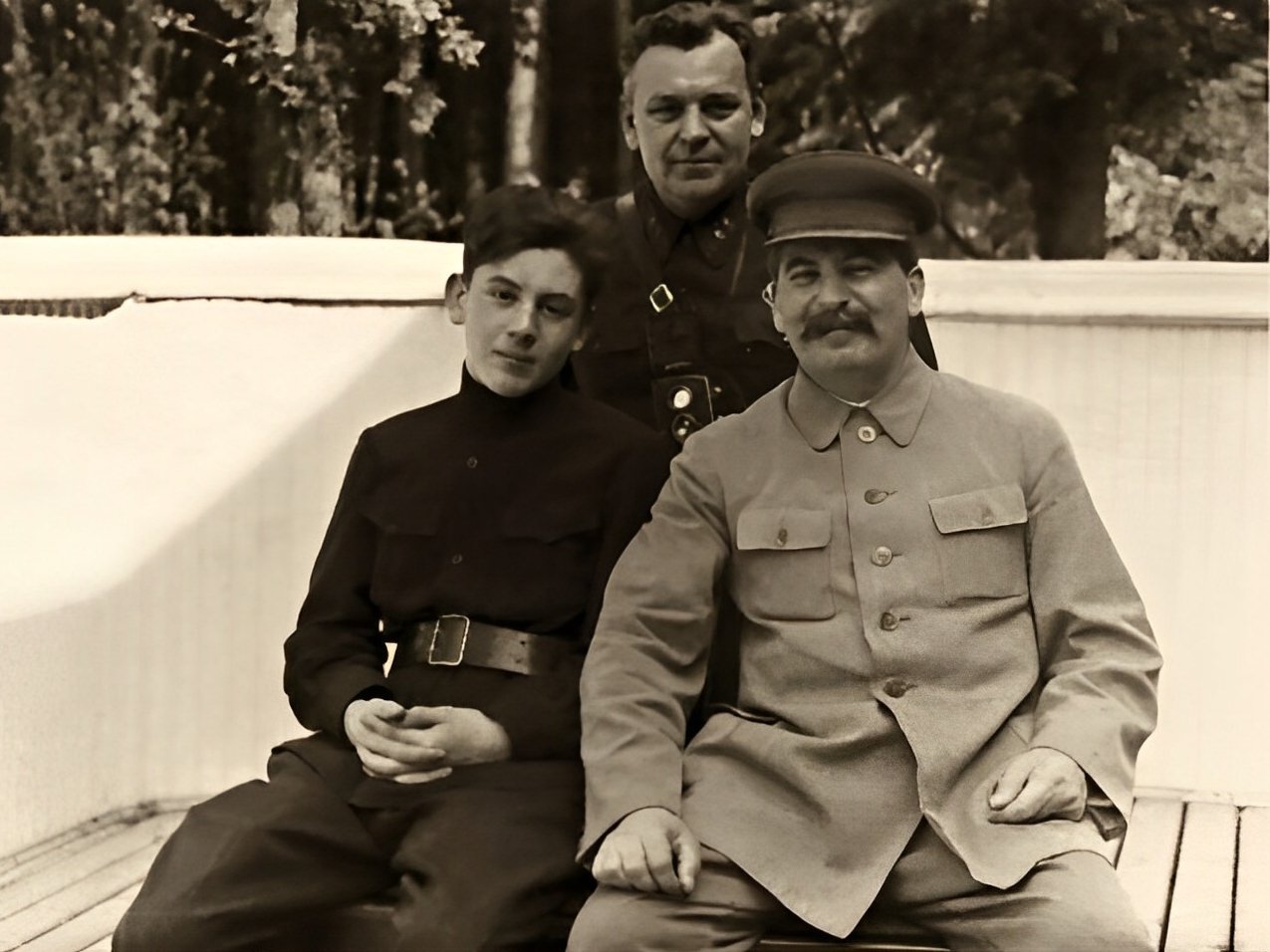 Stalin was not his real name at birth. It was a given name derived from the Russian word for "steel." Stalin adopted this name in the early 1910s during his time as a revolutionary, and it eventually became his primary name.
Yakov's Mother Died When He Was Just an Infant
Though Stalin was said to be deeply in love with his first wife, their marriage was cut short when Ekaterina died of typhus in 1907. This was only a few months after Yakov's birth.
Stalin's relationship with Yakov was complicated. He never seemed to have a close bond with his oldest son, and some accounts suggest that Stalin was even resentful of Yakov.
Early On, Yakov Tried to Commit Suicide
Very early on in his life, Yakov had a not-so-successful relationship with a woman and attempted to commit suicide because of it. He tried to shoot himself in the chest but narrowly missed his heart.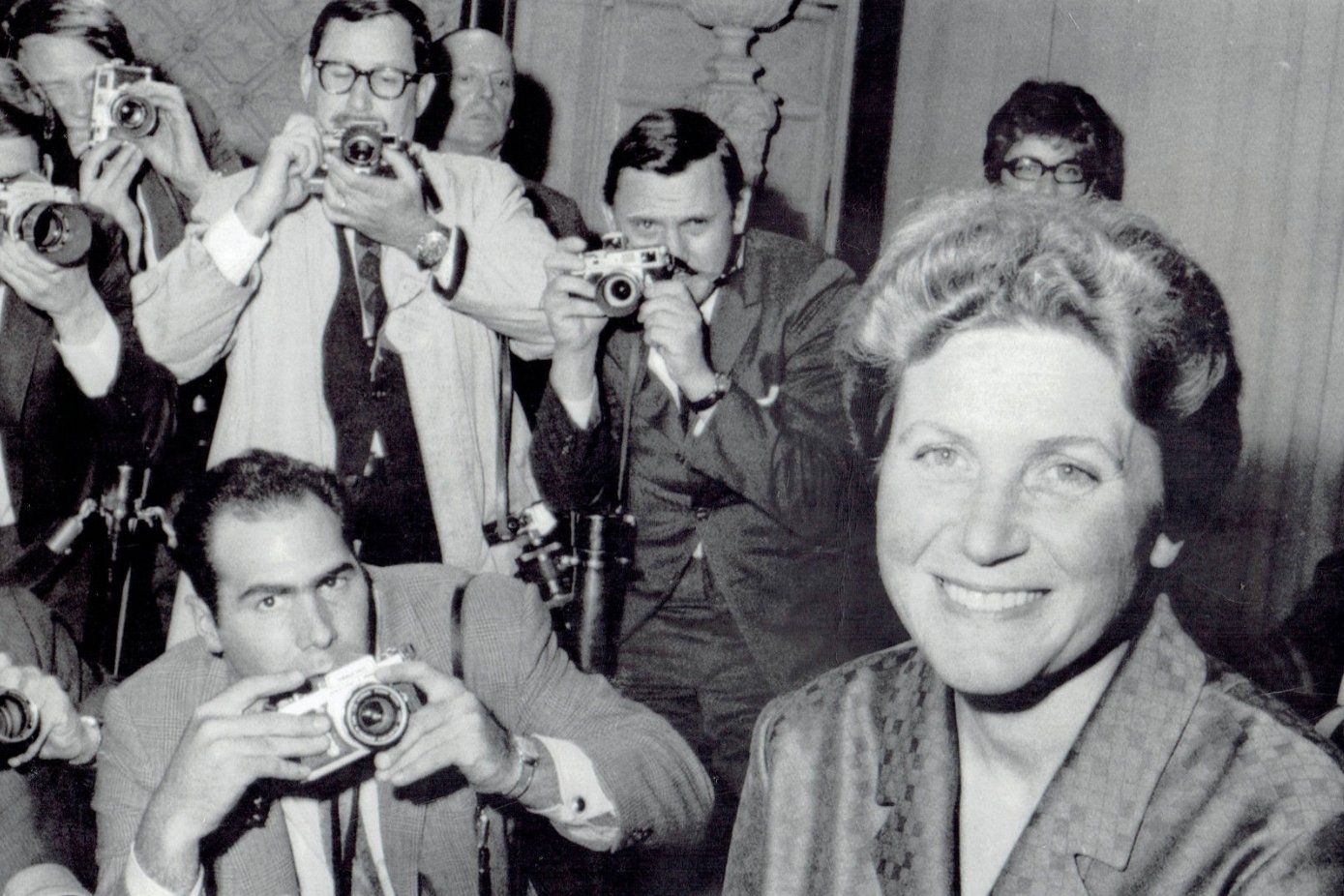 After this unsuccessful suicide attempt, Stalin's only response was that his son "couldn't even shoot straight." He had no sympathy for what he believed was his son's cowardice. 
He Would Go On to Eventually Find a Woman He Loved
A bit later on in his life, he married a woman named Yulia Metzer. Yulia was a Jewish dancer from Odessa, which was problematic for his father.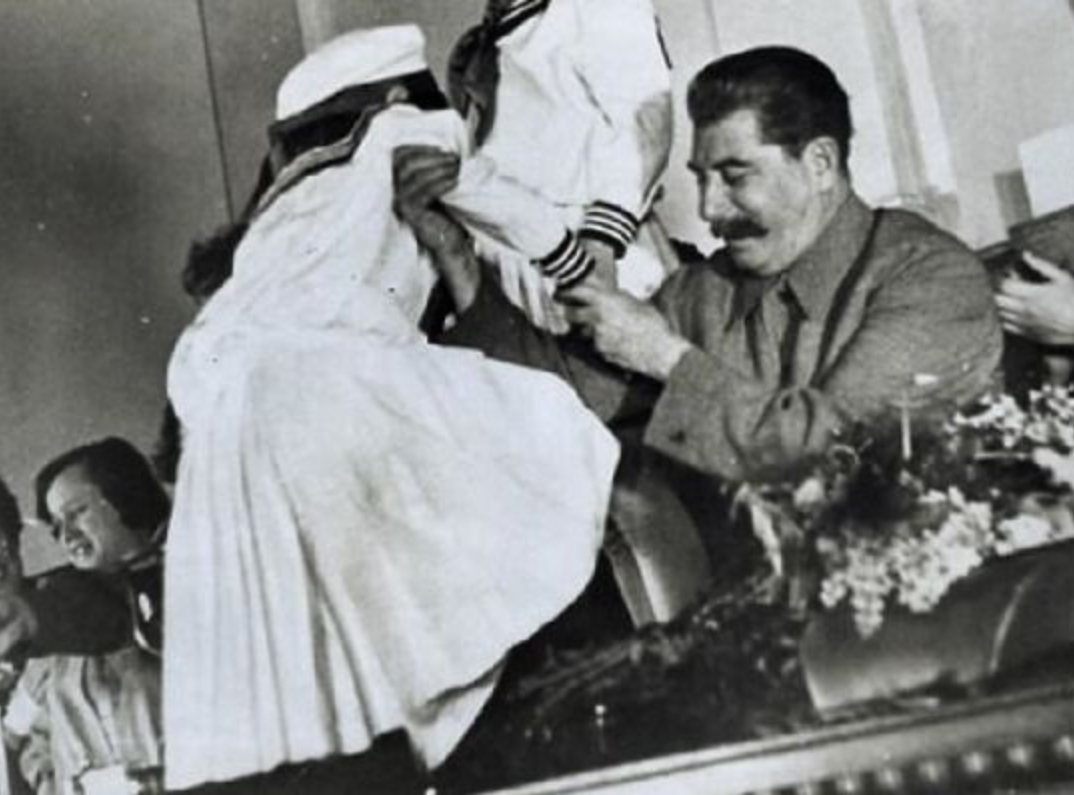 Stalin, a well-known anti-semite, believed that the marriage was an attack against him and disregarded the marriage, at first. However, it is said that he eventually warmed up to the idea of her being part of the family. 
He Was Eventually Listed Into the Military By His Father
When the Second World War began, stolen commissioned Yakov to go fight for his country as an artillery lieutenant. He and his adopted son Sergeyev, who went to fight on the front lines. 
However, only a month after the war had begun, his son was captured by the German military. While it is now speculated that Yakov surrendered to the Germans voluntarily, they certainly used him to spread anti-Soviet Union propaganda. 
Yulia Was Treated Very Poorly Because of It
When Yakov was in prison, his wife, Yulia, was subject to harassment and discrimination. This was a very common occurrence for any family members of Soviet Union POWs during that time.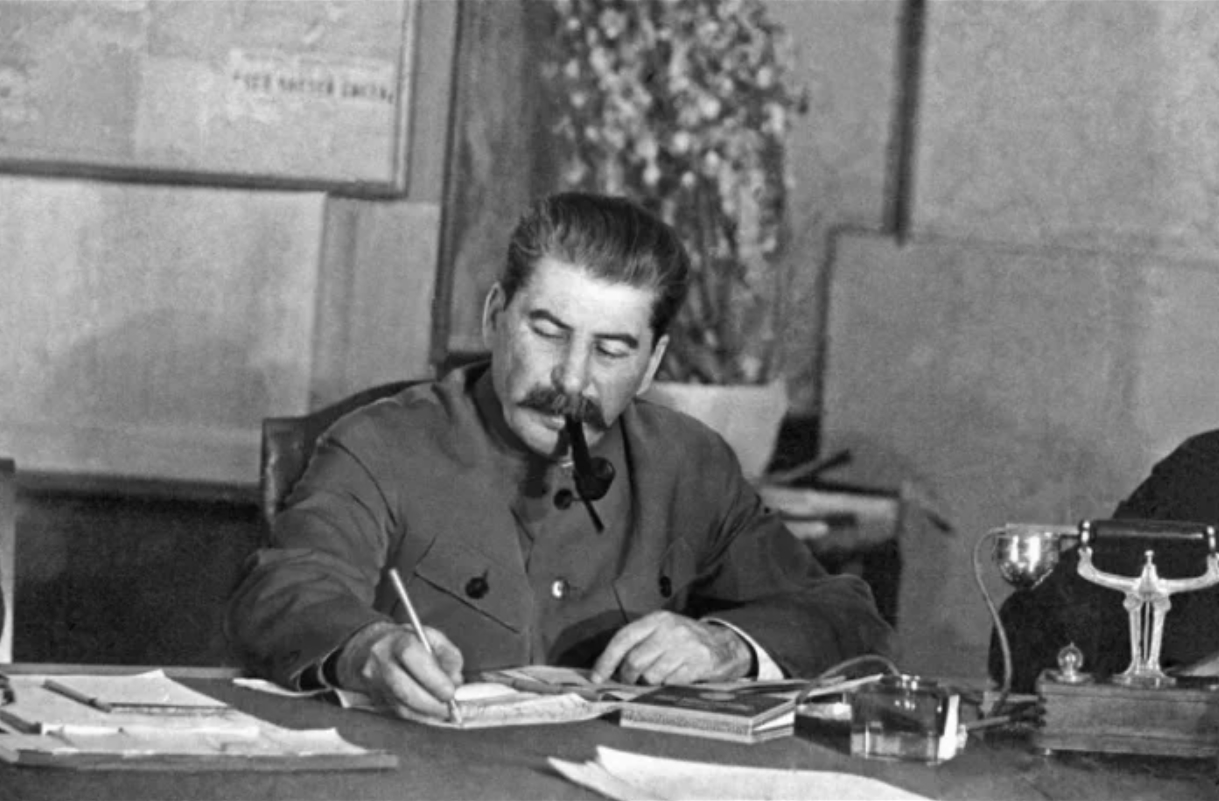 The Soviet authorities viewed them supiciously and considered them potential spies or collaborators with the enemy. The wives of German and Japanese POWs were particularly vulnerable, as they were often accused of fraternizing with the enemy or passing on information. 
Stalin Believed His Son Was a Traitor
According to reports, Stalin said, "There are no prisoners of war, only traitors to their homeland." Any family members of these POWs were to receive the same treatment.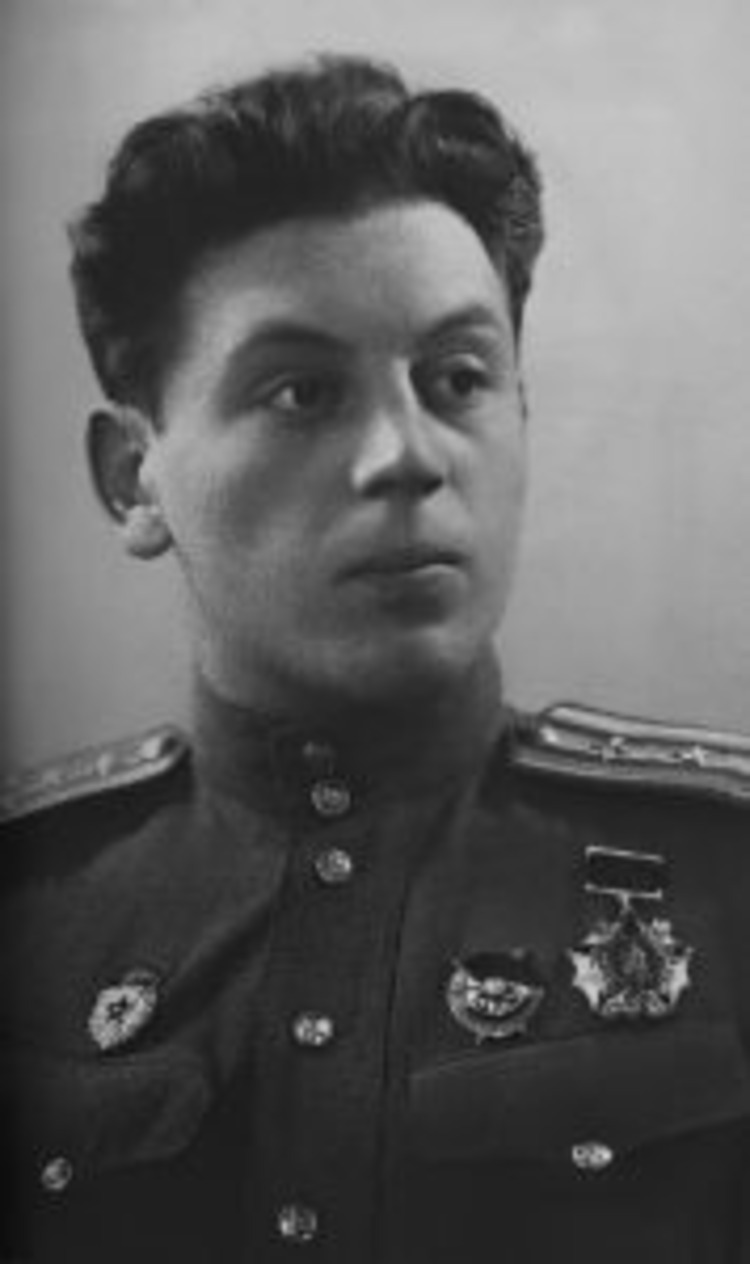 To make his point, he sent Yulia away from her children and into the gulag to work for two years. Though it is not certain, it is believed that her extremely poor treatment was related to the fact that she encouraged her husband to surrender himself to the Germans.
Even In An Exchange Attempt for His Son, Stalin Denied
In 1943, Hitler's nephew, Lieutenant General Fritz von Below, was captured by the Soviets, and Hitler offered to exchange him for Yakov. However, Stalin declined the offer, stating that he would not exchange a lieutenant for a field marshal, who was a higher-ranking officer. 
Stalin's decision was a clear indicator of his disregard for his son's safety and well-being and his strained relationship with him. This would eventually cost him greatly.
Yakov Died In the Camp at 36
The exact circumstances of Yakov's death remain a mystery and are subject to debate among historians. Some speculate that he was murdered by his Nazi captors, while others believe that he did indeed commit suicide by voluntarily electrocuting himself on the prison's fence.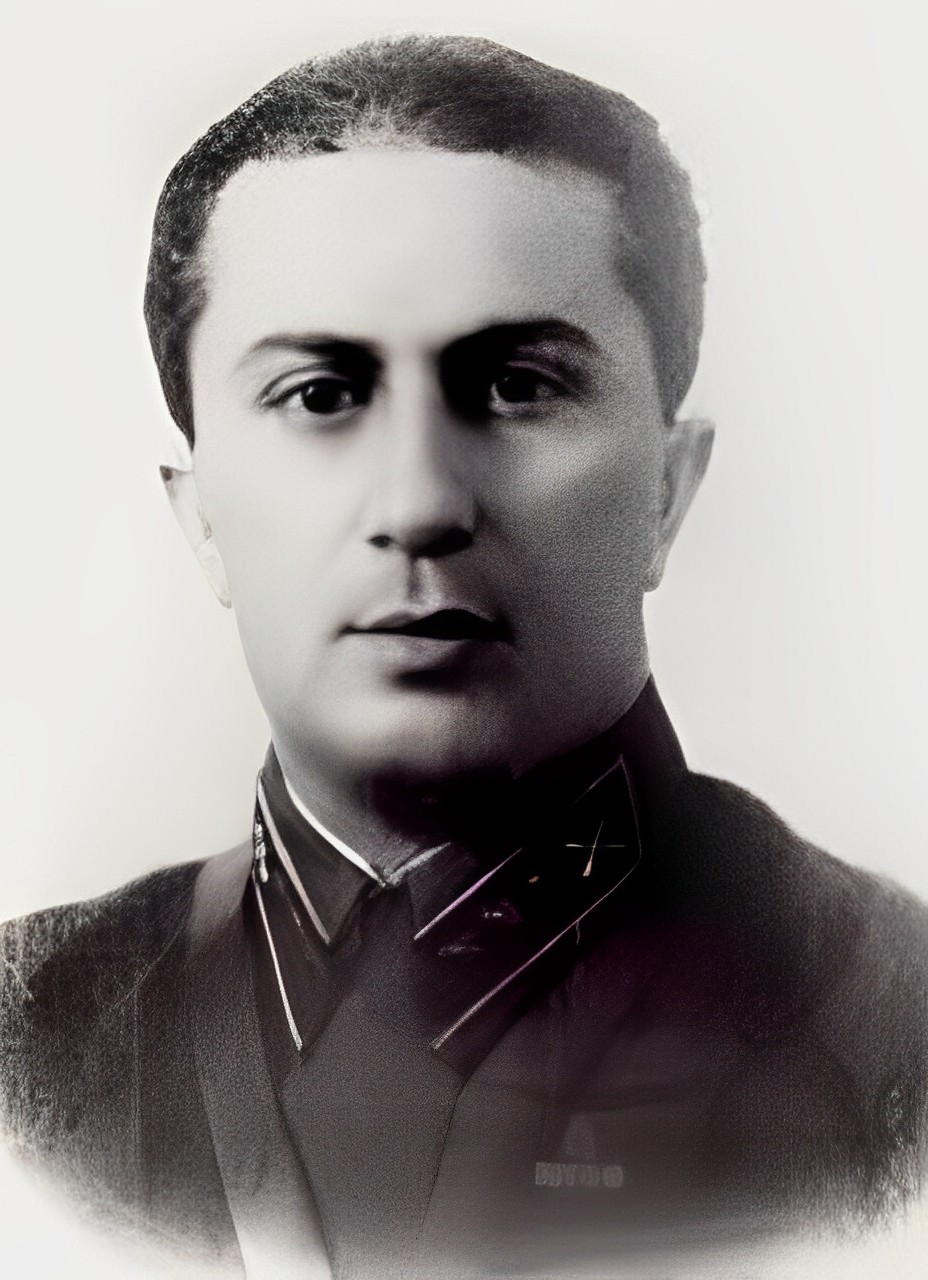 It has also been suggested that Yakov may have deliberately provoked the guards to bring about his own death. Regardless of the circumstances, Yakov's death marked a tragic end to a troubled life, and he remains a poignant symbol of the human cost of Stalin's regime.
Some Believe His Death Was a Result of One of His Father's Great Atrocities
Historians note that Yakov may have committed suicide over the Katyn massacre. This event was a series of mass executions of Polish military officers and intelligentsia carried out by the Soviet Union in 1940.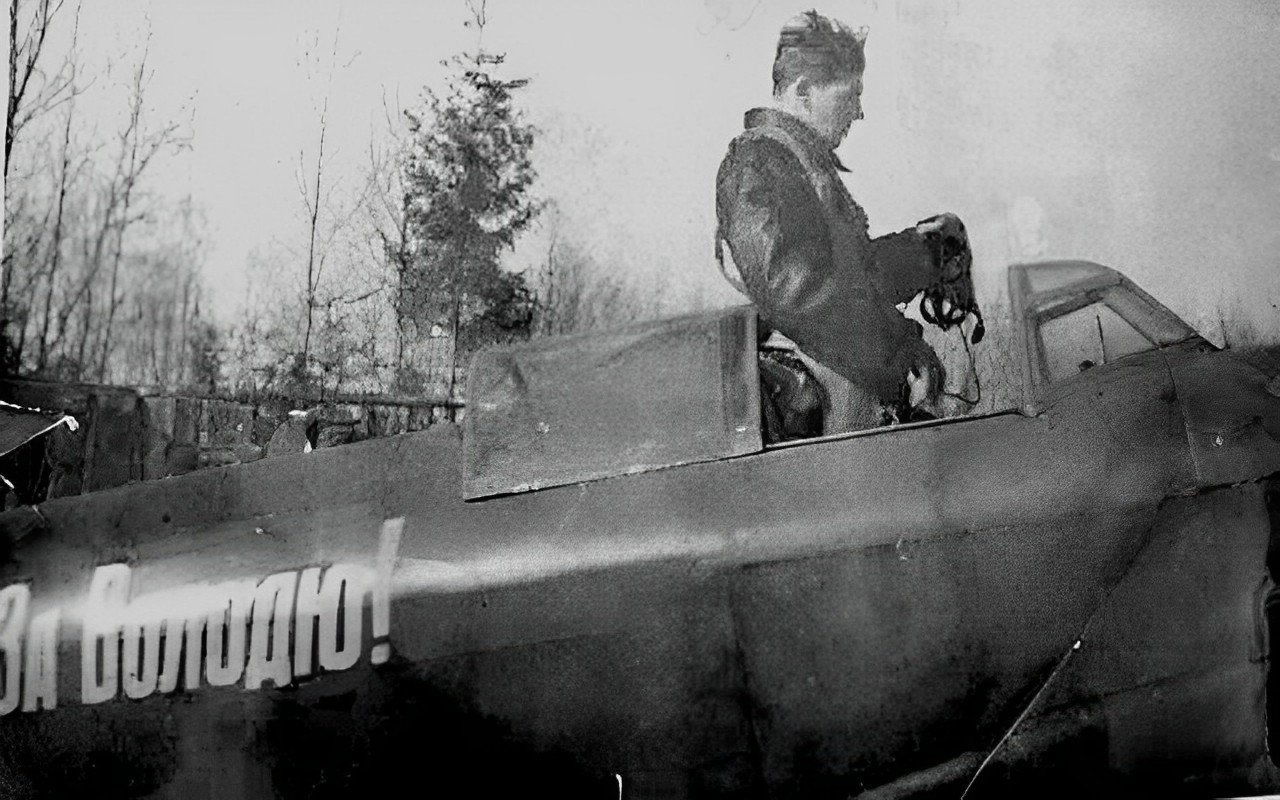 The killings were carried out in several locations, but the most infamous site was the Katyn forest near the village of Katyn in western Russia. While the exact number of victims is unknown, estimates range from 22,000 to 25,000 people.
Stalin's Secondborn Also Suffered
Stalin's second son, Vasily Dzhugashvili was born on March 21, 1921, in Moscow. He was the second son of Stalin's second wife, Nadezhda Alliluyeva.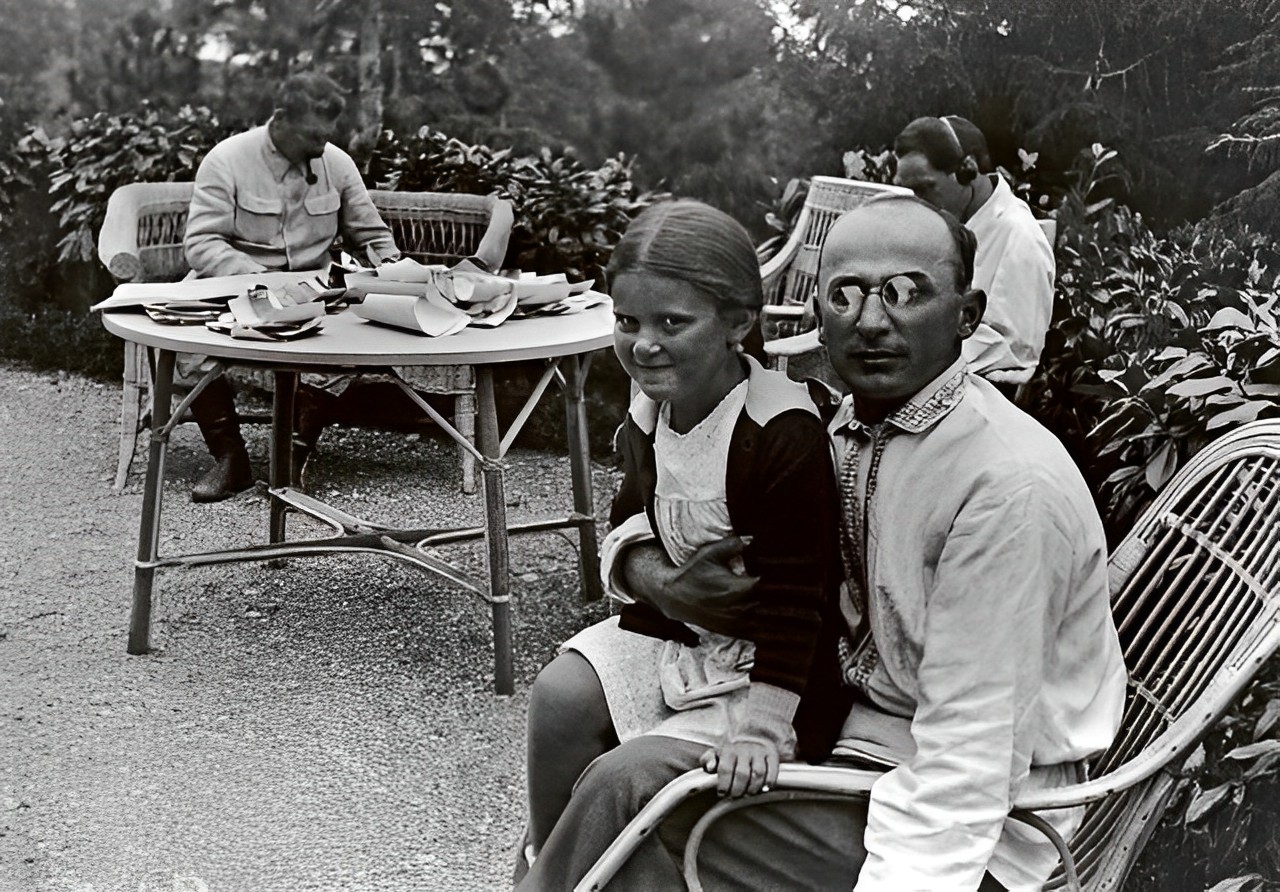 Unfortunately, Vasily was just 11 years old when his mother died by suicide in November 1932. Stalin was reportedly deeply affected by the death of his wife and became increasingly distant from his children, including Vasily.
Stalin and Vasily's Relationship Was Never Great
Stalin had a complicated relationship with Vasily. He often criticized him for his behavior, calling him a "spoiled boy of average abilities. Someone who was savage and rarely honest."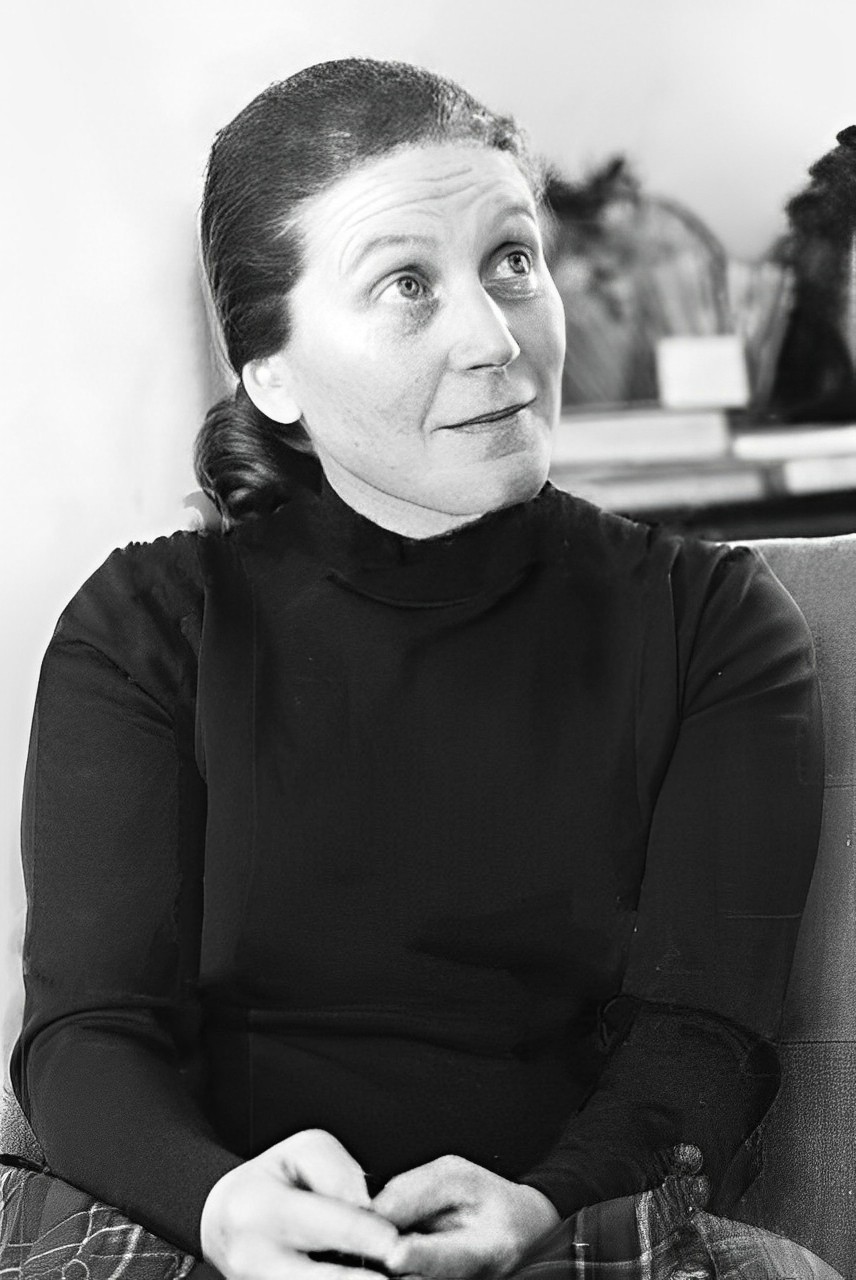 Despite his poor academic performance, he was admitted to pilot school at 17. It is speculated that his father's status as a powerful leader in the Soviet Union played a significant role in securing his acceptance.
His Life Was Equally Set Up for Demise
Vasily Stalin's military career was marred with controversies, as he frequently misused his power and position to his advantage. He was known for his heavy drinking and womanizing habits.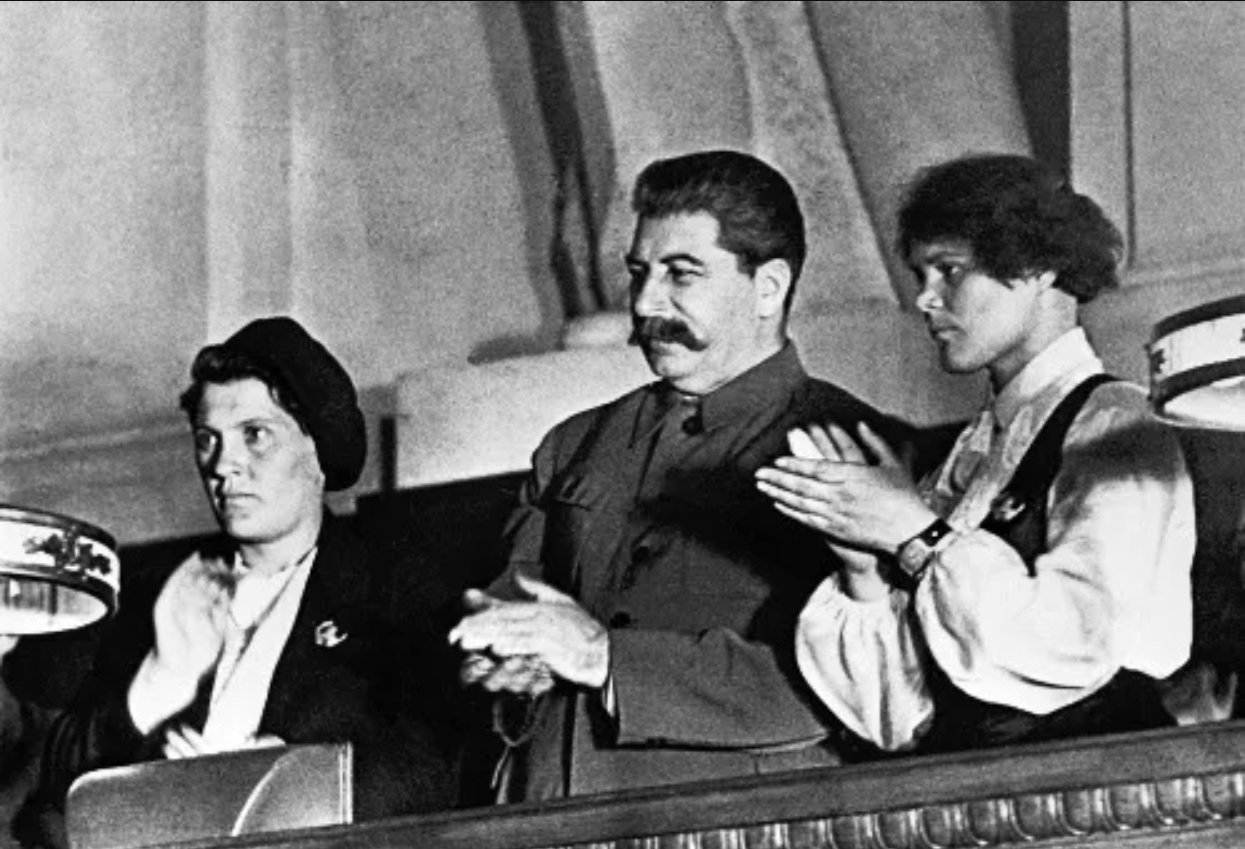 It was said that his erratic behavior made him unpopular among his colleagues. Despite his lack of competence, he was promoted to the rank of Major General at a young age, largely due to the influence of his father.
However, He Played a Large Role In the War
During World War II, Vasily was put in charge of the Air Force of the Leningrad Front. Historians say that he played a role in the defeat of the Germans during the Battle of Stalingrad.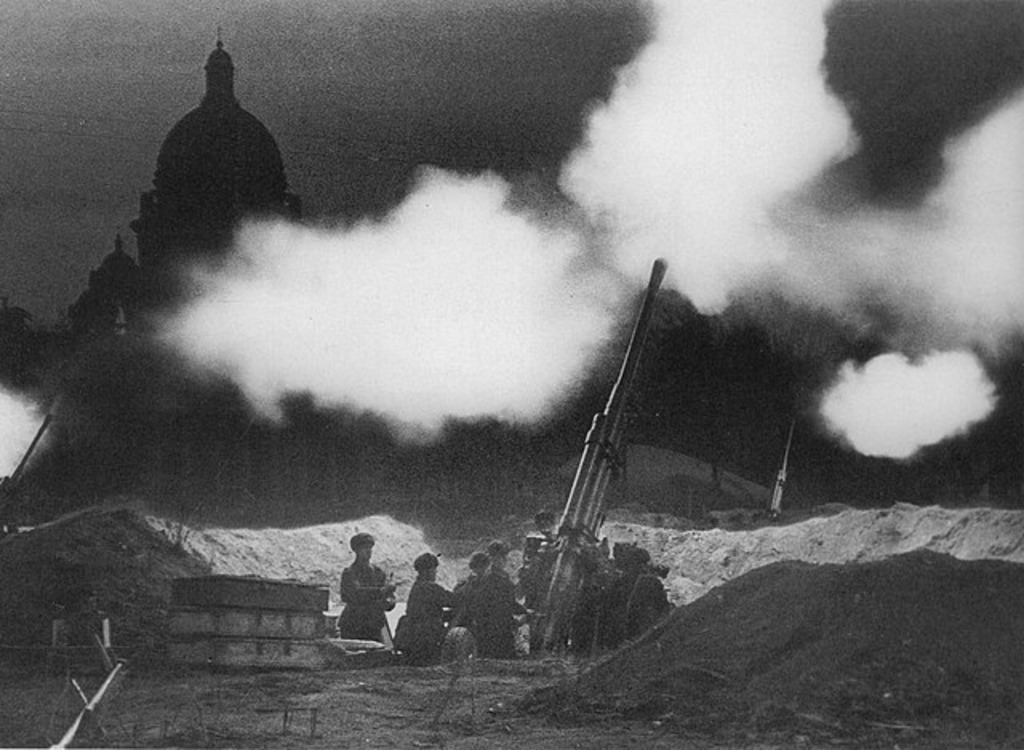 However, he was also responsible for the execution of several of his pilots for desertion and insubordination. After the war, Vasily was involved in several corruption scandals and was eventually dismissed from his position in the military.
His Last Name Was A Scarlett Letter
After Stalin's death, the new leaders of the Soviet Union, Nikita Khrushchev, and Georgy Malenkov, saw Vasily as a potential threat because of his familial ties to the former dictator.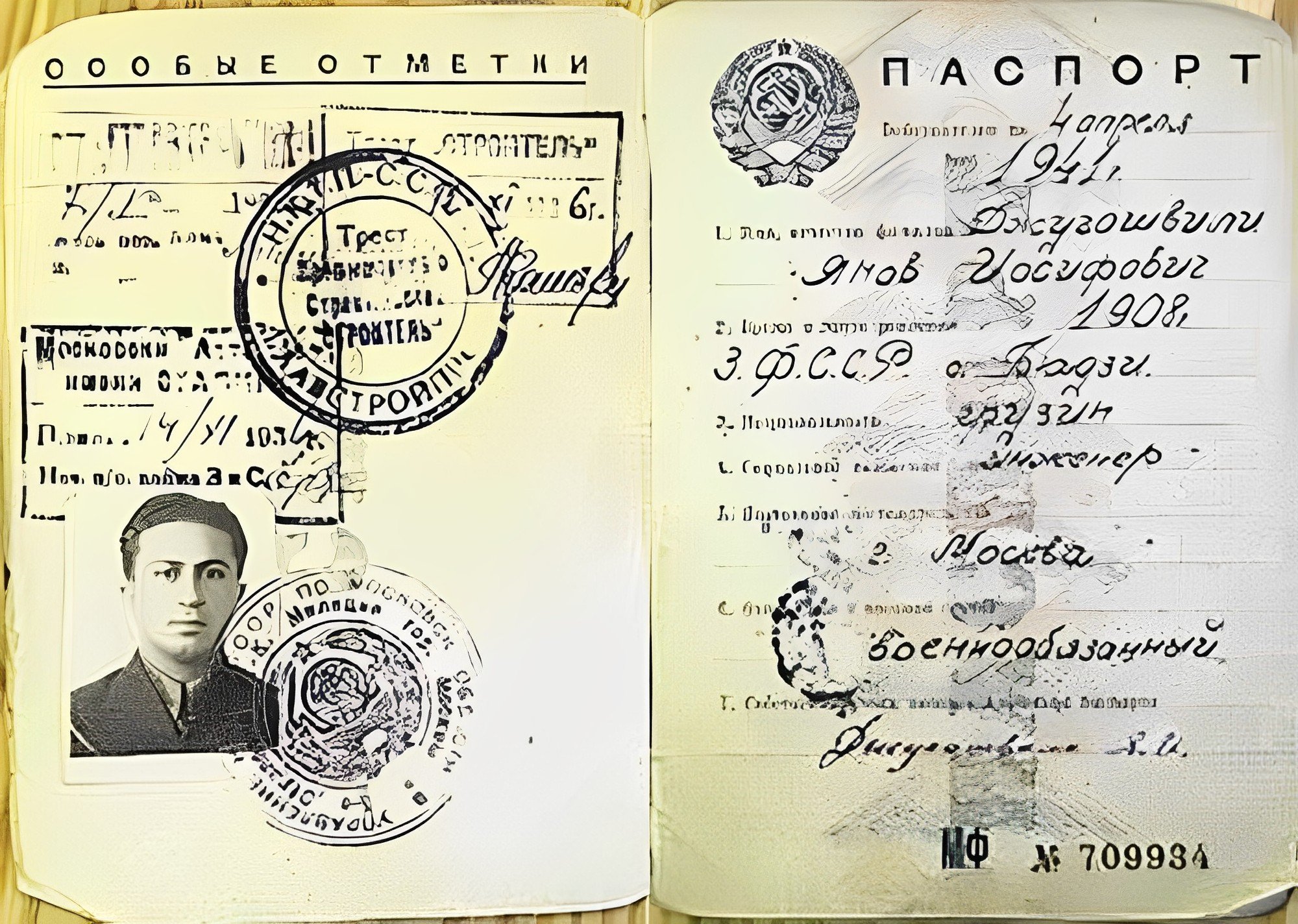 He went on to work in various government and administrative roles, but his reputation and personal life remained tarnished. He was married several times and had a string of mistresses, and his heavy drinking led to a liver disease that eventually contributed to his death in 1962 at the age of 40.
Then, There Was Stalin's Daughter
Svetlana Alliluyeva, Stalin's youngest daughter, was born on February 28, 1926. He doted on Svetlana and was known to be a loving and attentive father.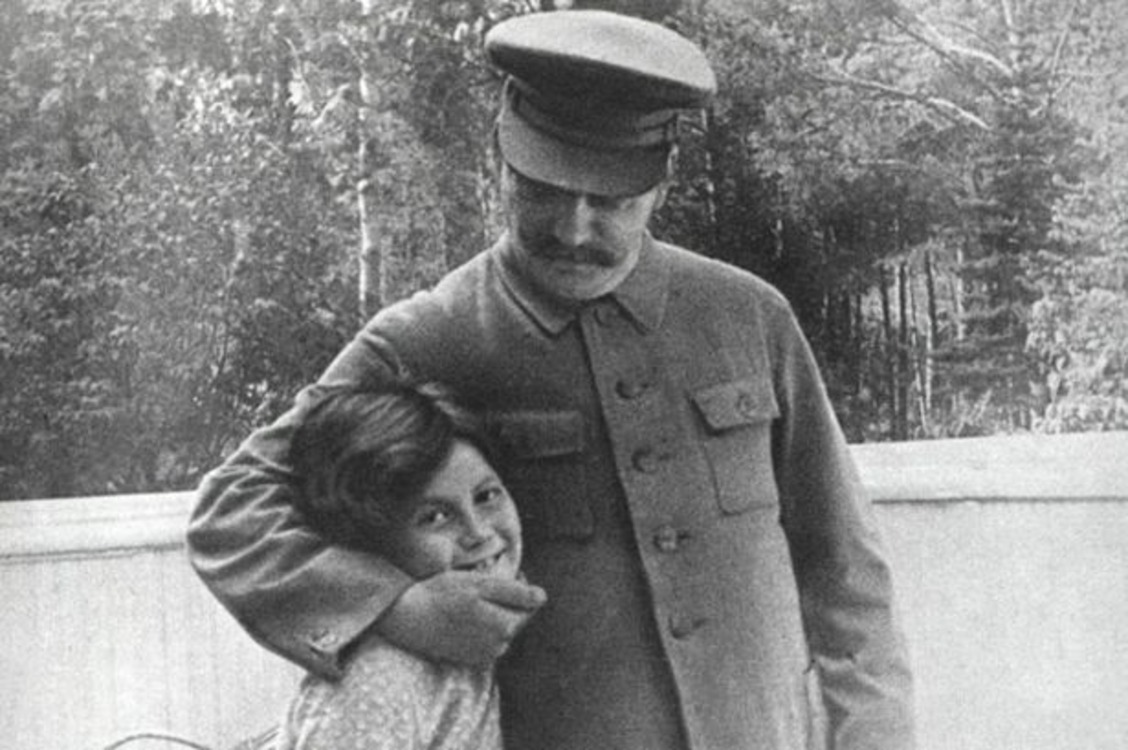 Experts say she was well-educated, learned several languages, and eventually became an accomplished pianist and artist. Many even likened her to the famous child star at the time, Shirley Temple.
Her Mother's Suicide Had a Deep Impact On Her
Svetlana was just six years old when her mother committed suicide. For many years, however, she thought her mother had died from appendicitis.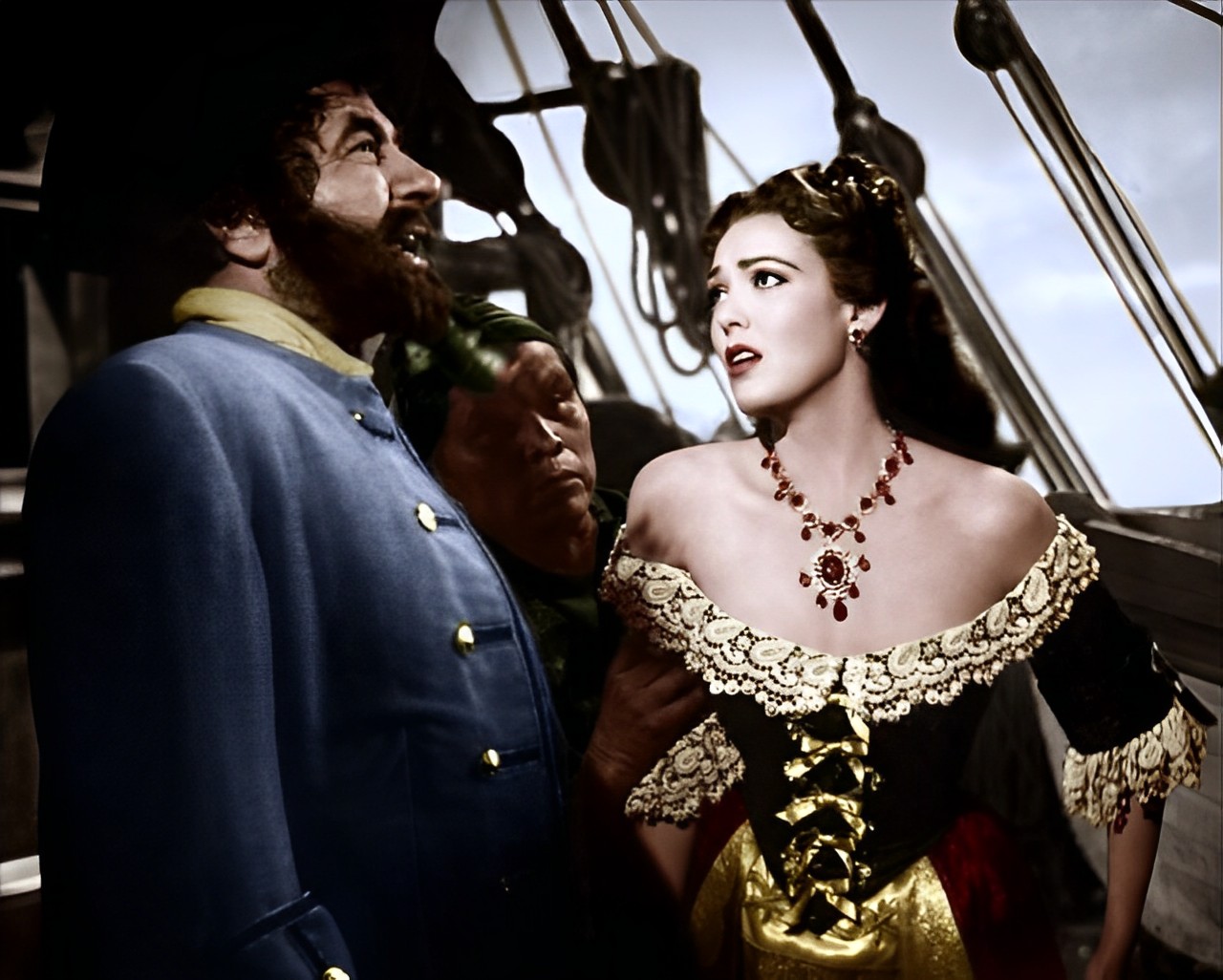 Of course, she was devastated by her death, and it deeply affected her relationship with her father. She later wrote in her memoirs that Stalin became more paranoid and erratic after her mother's suicide, and their once close relationship became greatly strained.
Her Life Was Heavily Controlled by Stalin
Svetlana decided to take her mother's maiden name, Alliluyeva. Still, she was often controlled by her father, confined to the Kremlin, and monitored by the KGB.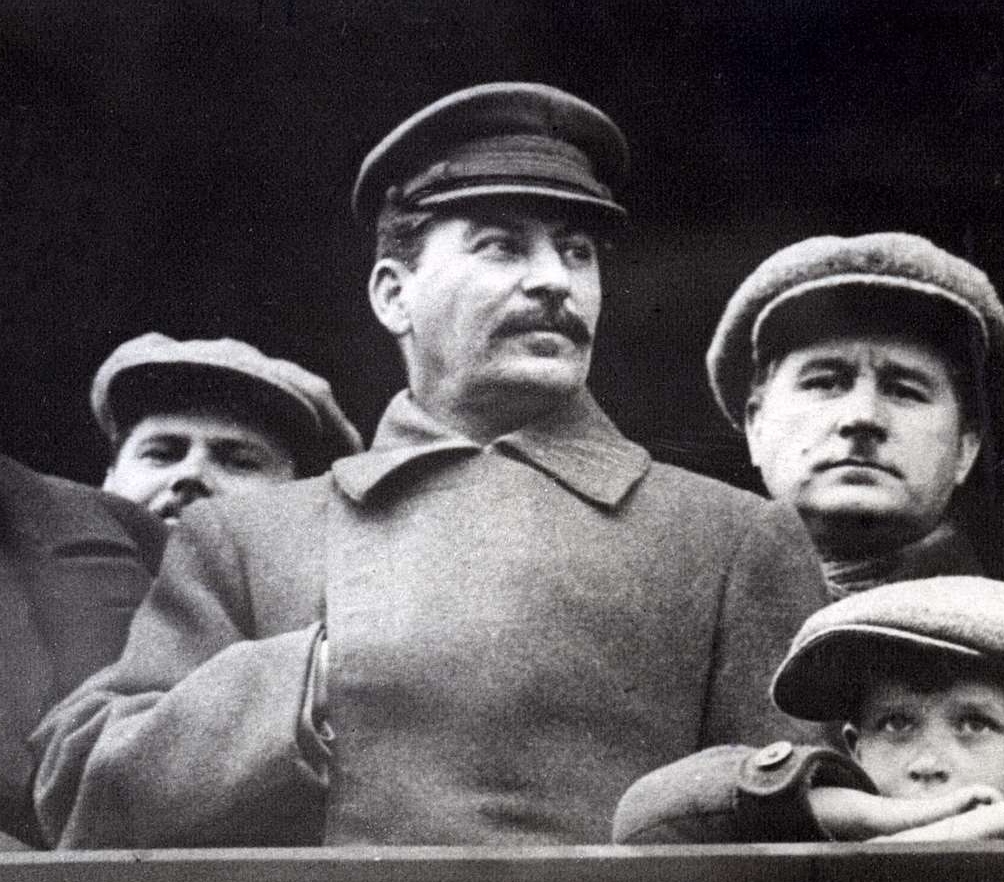 Stalin strongly disapproved of her relationship with Aleksei Kapler, a Jewish filmmaker. In 1945, when Svetlana was 19 years old, Stalin had Kapler arrested and sent to a Gulag camp in Siberia for ten years after threatening him with death if he didn't leave her daughter.
Her Father Was An Obstacle to Her Every Move
Stalin wanted Svetlana to follow in his footsteps and become a political figure. He saw her as a valuable asset to the Soviet Union and wanted to mold her into a politician.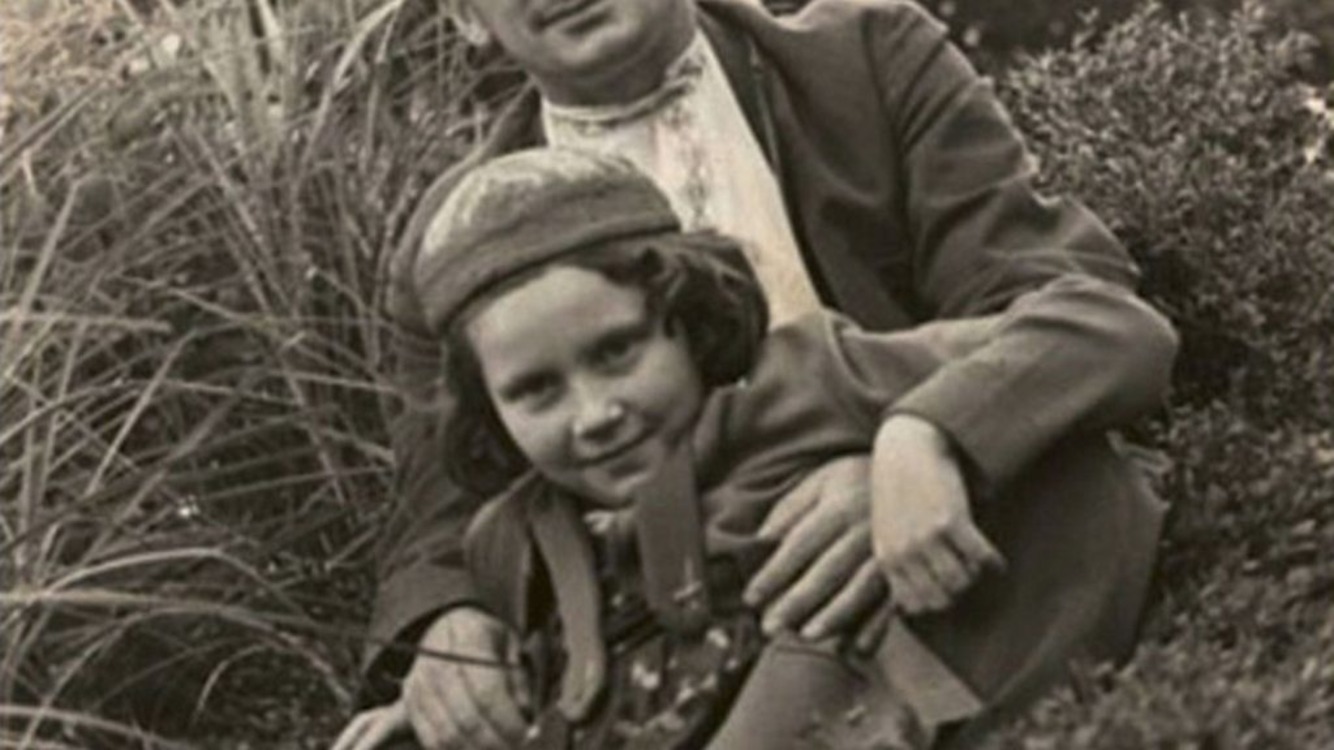 However, despite her wishes to study literature, he insisted that she study history and political thought, which she found uninteresting. Her father overpowered her, though Svetlana struggled with her studies and eventually dropped out of university altogether.
Stalin's Death Didn't Even Free Her
After Stalin's death, Svetlana faced a difficult life. She was often shunned by people who saw her as a symbol of Stalin's regime.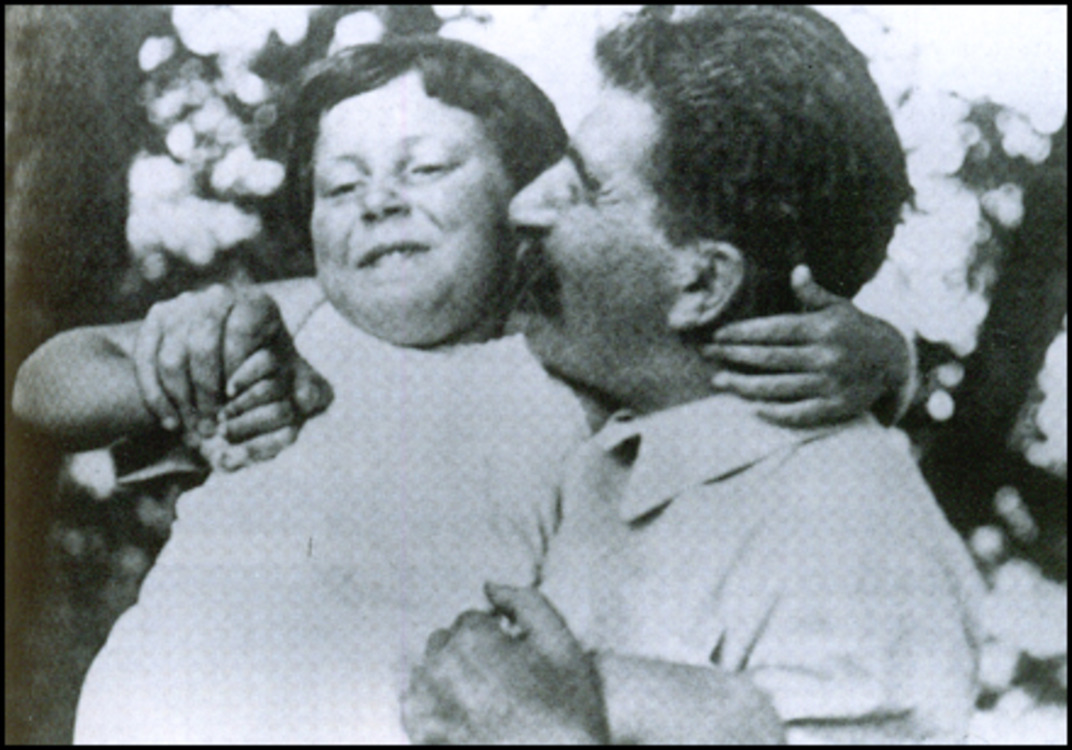 In the 1960s, she fell in love with Brajesh Singh, an Indian communist, though Soviet officials did not allow her to marry him, and she eventually ended the relationship. In 1967, Singh died, and Svetlana decided to take his ashes to India, even though the Soviet Union saw it as a betrayal of the state. 
Her Desire Was to Be Free Of Her Past
After arriving in India with her partner's ashes, Svetlana Alliluyeva decided to defect from the Soviet Union and seek asylum in the West. She approached the U.S. embassy in New Delhi and asked for political asylum, which she was granted.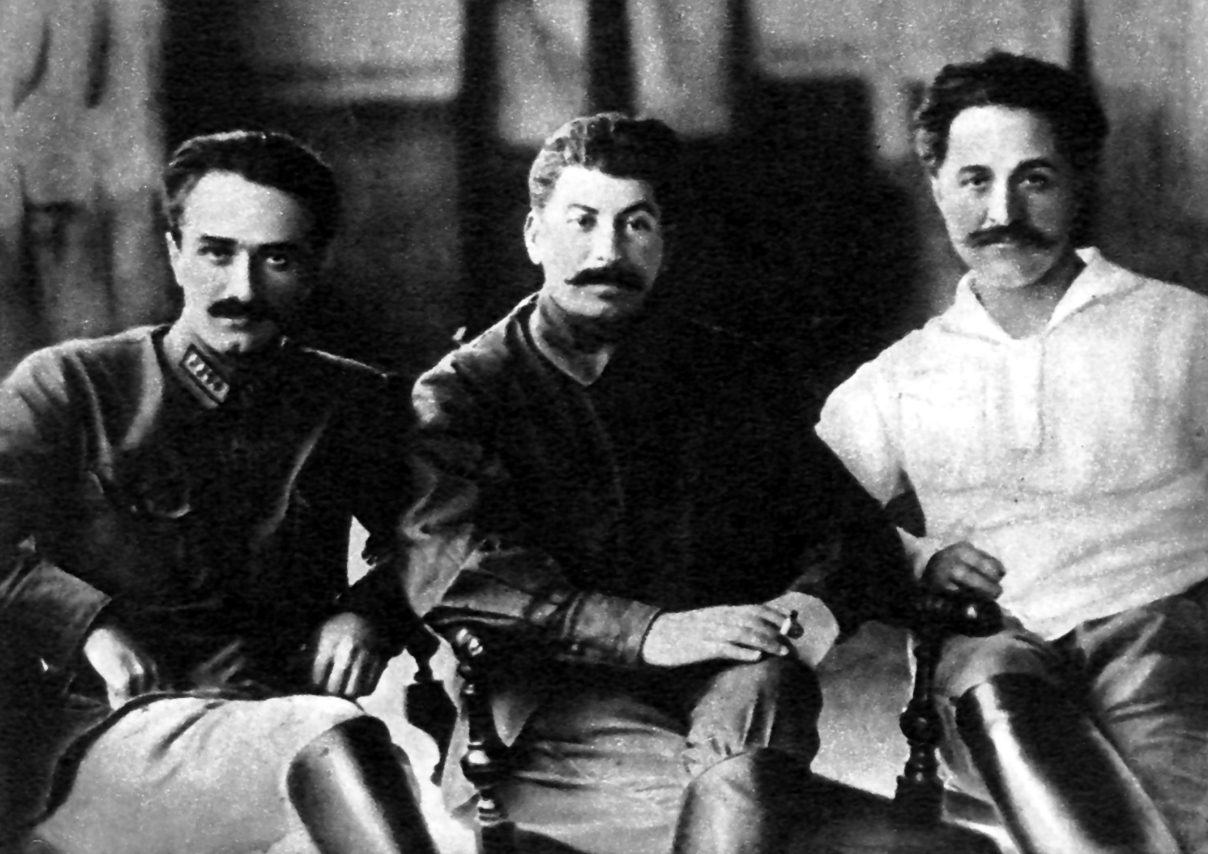 She changed her name to Lana Peters, though she struggled to find a job, despite her education and upbringing. She eventually wrote an autobiography called Twenty Letters to a Friend and became a vocal critic of the Soviet Union and her father's legacy. 
Her Second Life Was a Whirlwind
Svetlana moved frequently, attempting to find a new life in several countries, including the U.S., the U.K., and India. With two failed marriages and two children, she eventually decided to try marriage again, this time with a man named William Wesley Peters.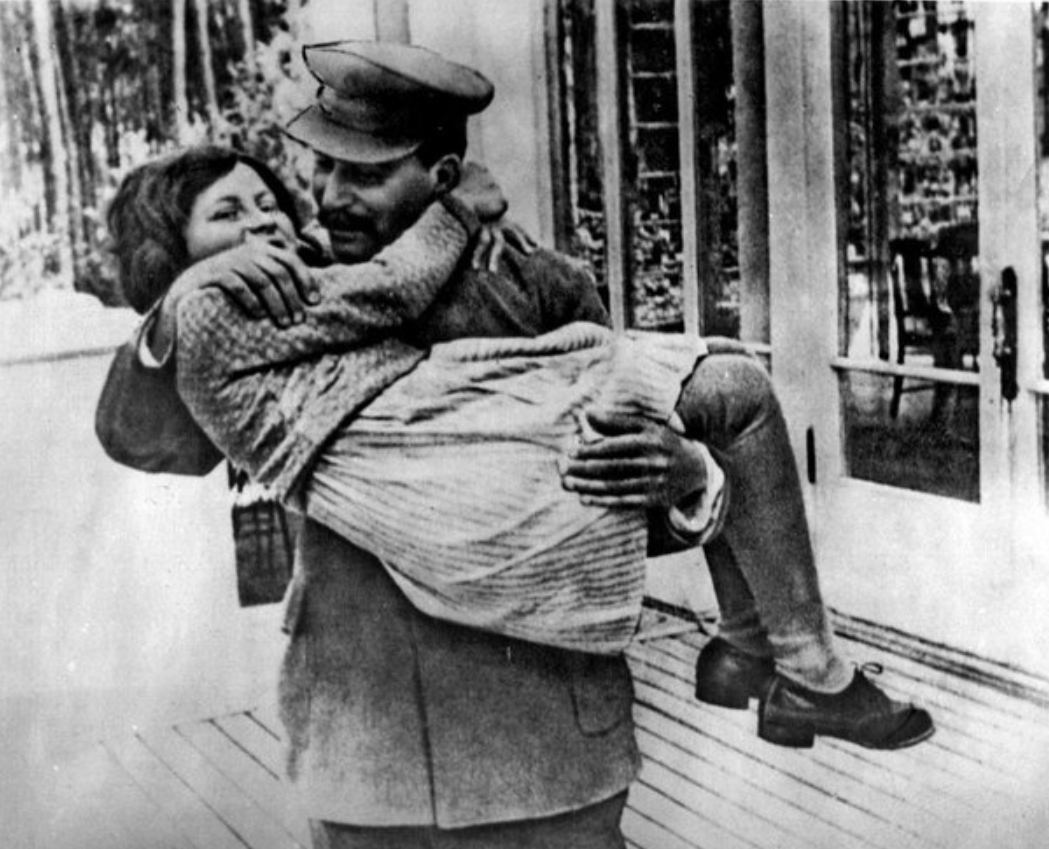 However, it didn't last long, and after divorcing Peters, she moved to Princeton, New Jersey for a few years. It wouldn't be long before she took off to England, where she'd settled for nearly two decades.
Throughout This Time, She Was Unable To See Her Older Children
Though she wanted her two older children to come and visit her, the Soviet Union would not allow it. However, in 1984, she returned to her home country, despite her fear of being arrested or persecuted.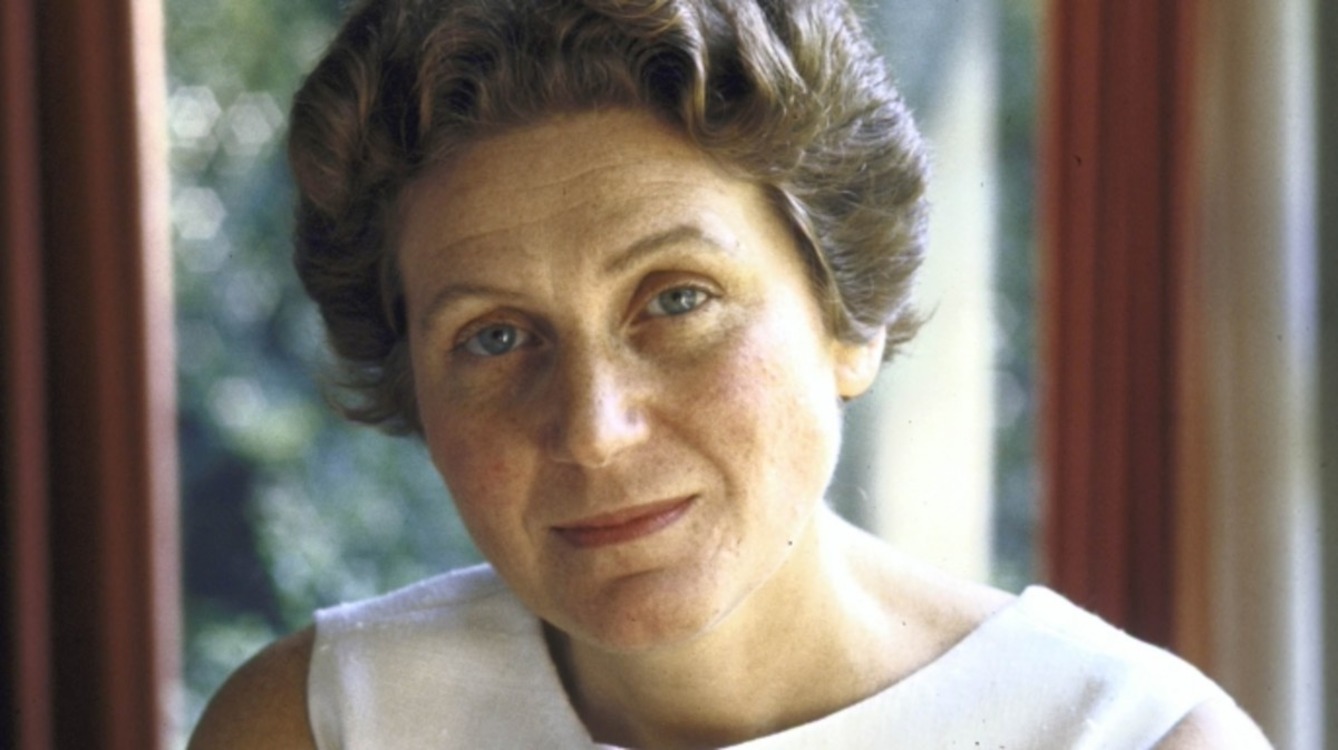 Soviet officials welcome her back with an apartment and a pension. Not long after her arrival, however, she became disillusioned with Soviet life and publicly criticized the government and its treatment of political dissidents.
In Her Later Years, She Struggled to Stay Afloat
For the last time, she abandoned her life in the Soviet Union. Her frequent life changes made it difficult for her to secure stable employment.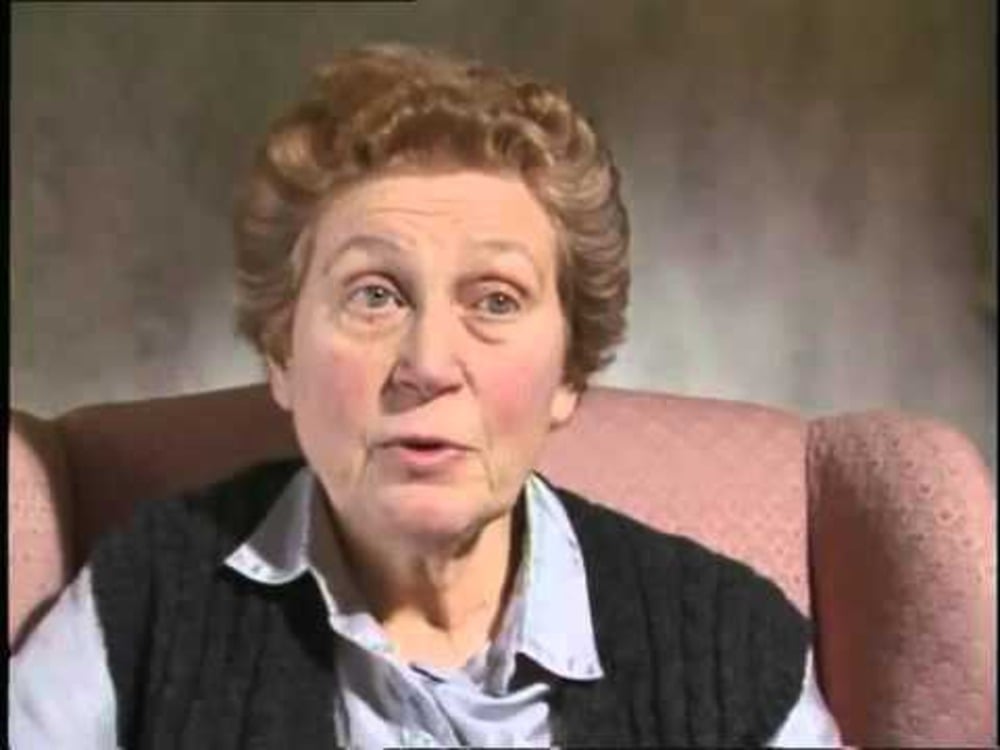 As a result, she struggled financially for much of her later life and lived in relative poverty. Even so, she continued to write and speak out about her life experiences. You can still find published books with detailed accounts of her life. 
She Passed Away at 85
Though she often attempted to distance herself from her father's legacy, it was a moot point. Trying to find a sense of belonging and come to terms with her past was not easy.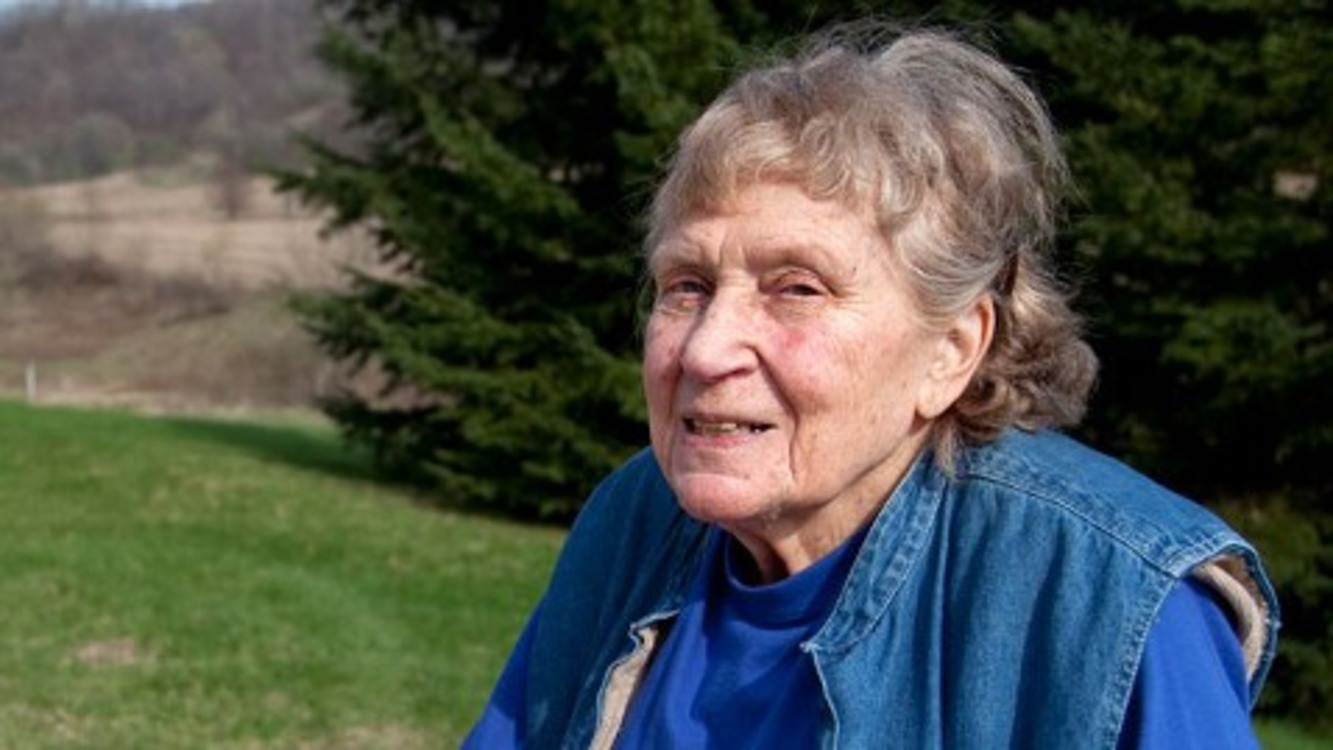 Her later years were clouded by isolation and loneliness, and she often noted how she felt like an outsider, both in the Soviet Union and out West. She eventually passed from colon cancer in Wisconsin at the age of 85.
Stalin Was Never Able to Bring His Family Happiness
Unfortunately, Stalin's children suffered difficult lives. The immense pressure and scrutiny of being his children were certainly not worth the few academic or professional privileges they were awarded. 
Stalin's obsession with power and control undoubtedly took a toll on his children. Their legacies are a sad reminder that the actions of those in power can have far-reaching consequences, even for their loved ones.