3-Year-Old Boy's Trip To Fire Station Moves Chief To Tears
In 2016, A three-year-old boy visited the New York City firefighters. His passion for the field and his story of tragedy left an impression on the working firefighters, making an impact that would stay with them for years to come.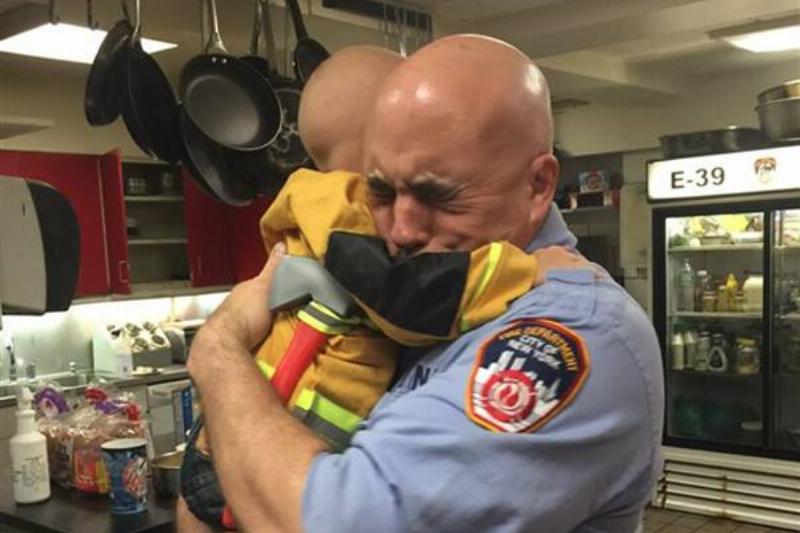 The little boy's dream and determination have shown the world what can be accomplished when people believe in themselves and those around them.
Renewed Inspiration
Captain Jim Grismer had seen many tragedies in his years as a firefighter and had lost many of his own comrades in the process. But despite all this, he never let himself lose hope.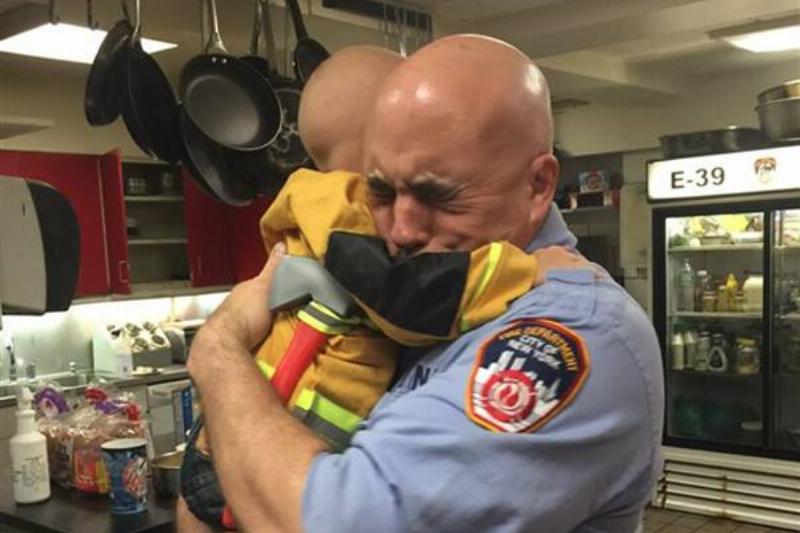 His resilience was tested even further when he encountered a young boy from Maui, who reminded him of why it was all worth it.  This mysterious boy served as an inspiration for him to keep going–to make sure that no more lives were lost while trying to save others.
A Warm Welcome
Grismer was no stranger to tough situations, but when his team arrived at the Ronald McDonald House to put out a kitchen fire, he was not prepared for the joyous welcome from a three-year-old boy.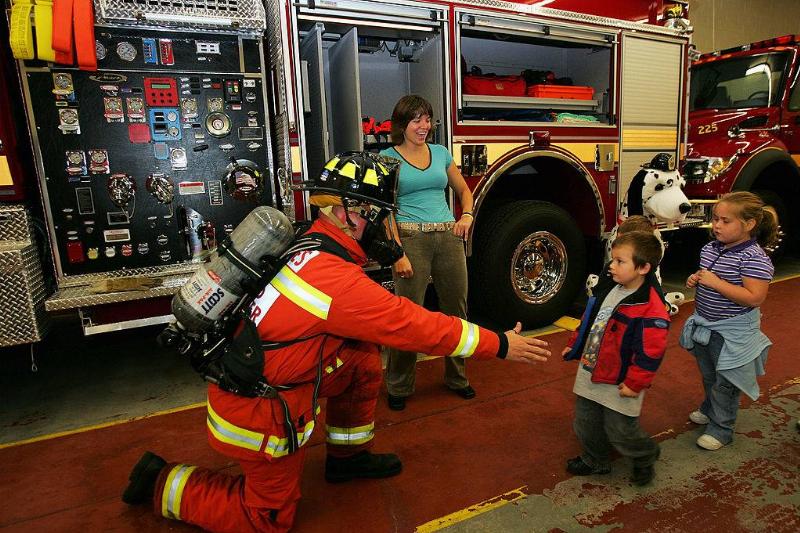 It was clear this kid loved firefighters, and Grismer was more than happy to make the connection. His work that day was made infinitely more meaningful by the gratitude of this small child. Grismer is an exemplary firefighter, and it's no wonder his presence was so appreciated by this young boy.
Enthusiastic Little Boy
Grismer was taken aback by the sight of this young boy in a firefighter uniform running towards him with such enthusiasm. And even before they spoke, Grismer could feel the connection between them–it was as if they had been brothers for years.
His heart was filled with warmth and admiration as the boy reached up to hug him around the neck. It was then that Grismer began to wonder who this little boy was and how he knew him so well. He never expected what this meeting would mean. 
Little Trucker
Seeing Trucker's enthusiasm for firefighters, Grismer knew he had to do something. He gave the boy a hug and explained his role in putting out the flames. Trucker was awed by the bravery of Grismer and his team, and it was clear to see that he was fascinated by firefighting.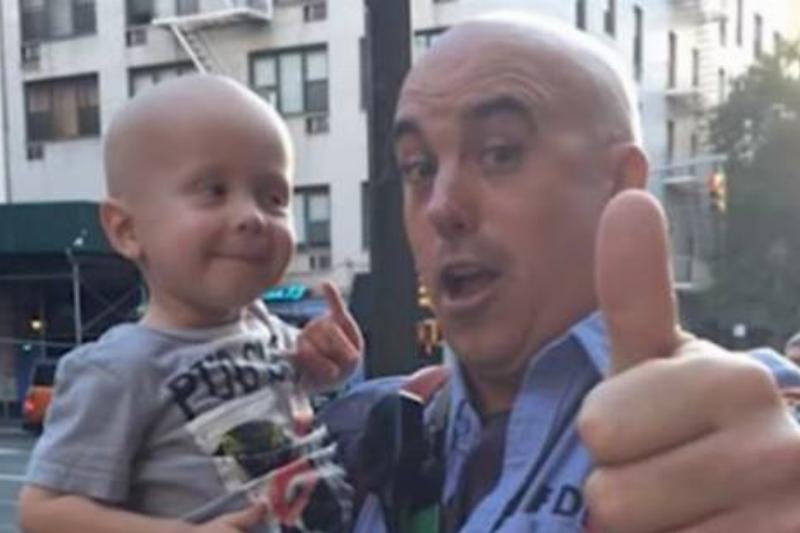 His mother, Shauna Dukes, explained that Trucker had an immense admiration for firefighters; every time he heard a siren, his jaw would drop in amazement. It was heartwarming for the firefighters to see this boy admire their profession as firefighters.
Like Father, Like Son
Trucker was born to be a firefighter, just like his father, Joshua Dukes. Shauna stated that Trucker would be found every Sunday at his father's fire station in Maui, showing how strong this desire for heroism was in Trucker's young self.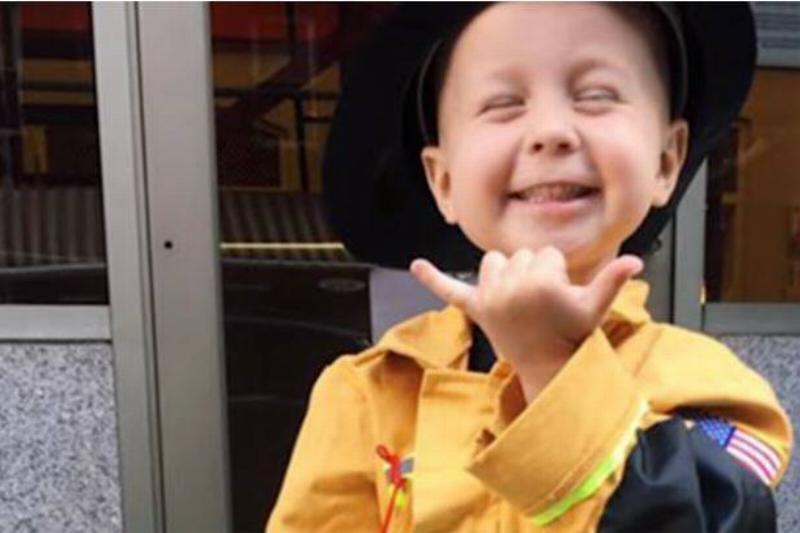 Therefore, when the family visited New York, Trucker was ecstatic to meet some of the most famous firefighters in the country. His little boy dreams coming true must have made him so proud, and it was all thanks to his parents and their dedication to the cause of firefighting.
Cancer Treatment
Grismer assumed that Trucker was receiving therapy because the Dukes were residing at the Ronald McDonald House. His suspicion was right as the young boy, Trucker, had neuroblastoma which is a form of cancer in the nerve cells. It typically develops in children and forms in the embryo or fetus.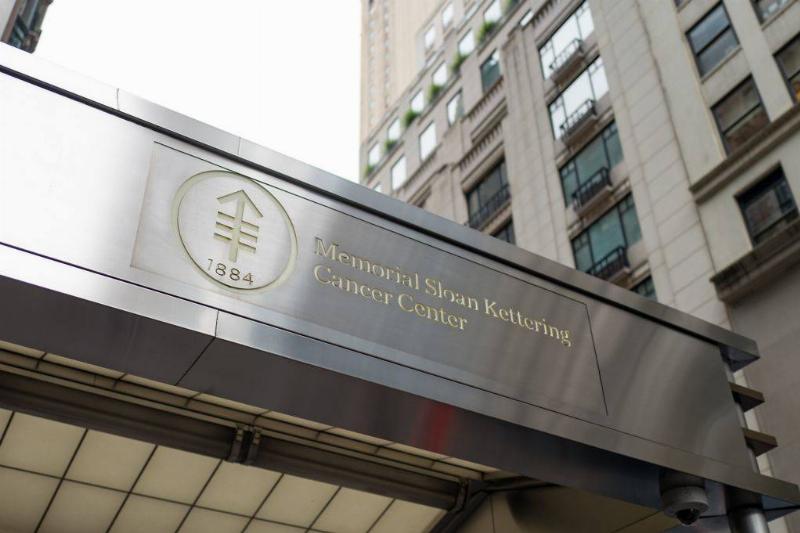 The body produces cancer cells that spread out of control instead of new nerve cells. Many kids do not receive a diagnosis until the condition has progressed to an advanced stage since the symptoms resemble a fever.
Brave Little Trucker
Trucker was 19 months old when he was diagnosed with neuroblastoma in 2014. He had a stomach tumor that had spread to 50% of his body. Another tumor was discovered, this time in his brain, in November 2015.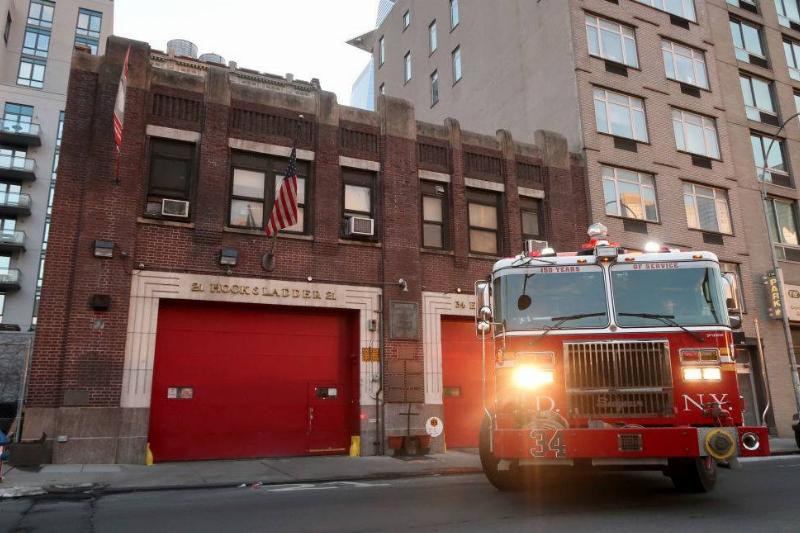 Fortunately, the brain tumor was successfully removed by the highly skilled doctors at the Memorial Sloan Kettering Cancer Center in New York City. However, his cancer was still in the fourth stage. Trucker met the FDNY when he was three years old, returning to the hospital for treatment.
The Firefighters Want Trucker To Be Happy
Trucker's story moved Grismer and his fellow firefighters with his situation and enthusiasm for life. The little boy clearly adored the men in uniform–his father's colleagues. Shauna informed Grismer that her son was stable and that he didn't feel any pain, but Grismer found himself shedding tears as he embraced the little boy.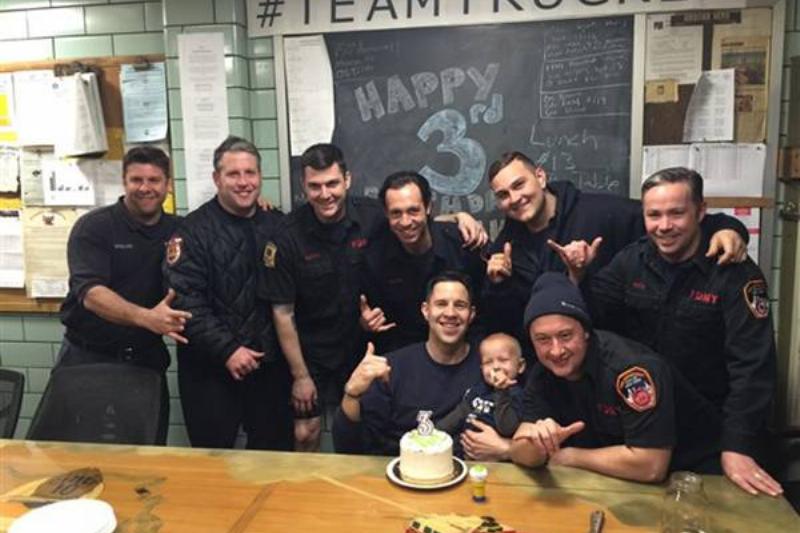 Trucker's chances of survival were slim at stage four. After leaving the Ronald McDonald House, the firefighters discussed how they could make Trucker the happiest boy in the world and make his stay more memorable. 
Birthday Bash
Trucker's special day was made even more memorable when the New York Fire Department welcomed him into their family and hosted his third birthday celebration in April 2016.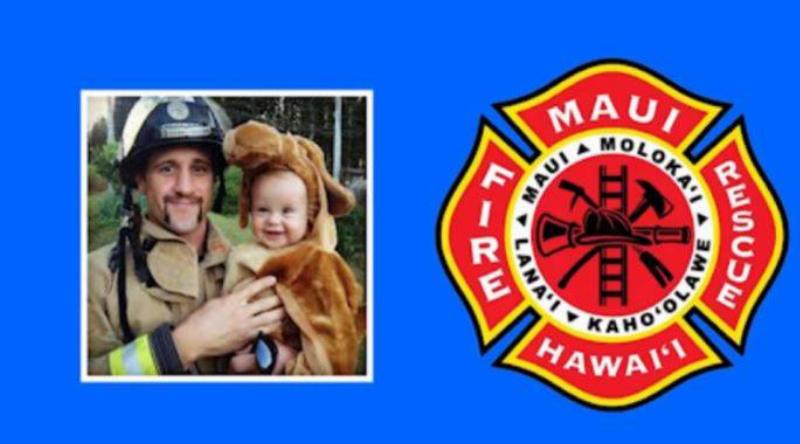 It was an incredible experience for the young boy, who had grown up seeing New York firefighters on TV and in movies, to finally meet them in person and have them celebrate his special day with him. As Shauna told the captain, it was like a scene from a movie when they met–an unforgettable moment for Trucker and his new firefighter family.
Trucker The Firefighter
Aside from celebrating with Trucker on his special day, their service to the Dukes family went above and beyond. They provided them with meals at the hospital, rides in firetrucks, and hosted them for holidays.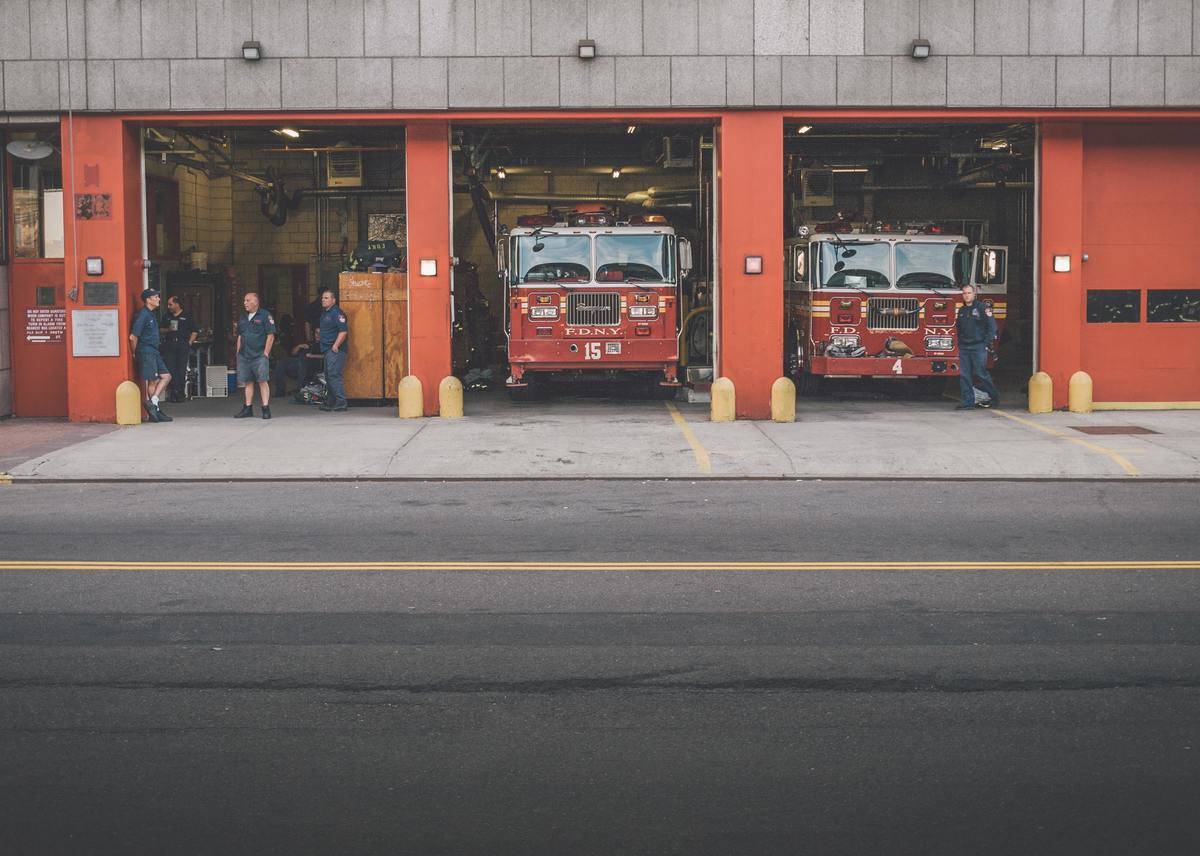 Shauna Dukes was immensely grateful for their support, and Joshua Dukes, who took care of his other three children in Maui, was also touched by the story of how the firefighters had come together to support his boy in New York. These brave men had selflessly provided an immeasurable amount of comfort to this family.
Friends With Three Stations
Aside from Grismer's team, Trucker had also impacted others. The little boy drew the attention of several other fire stations in New York. According to his mother, Shauna, the three-year-old would excitedly scream and cheer to his heart's content every time a firetruck passed by their place.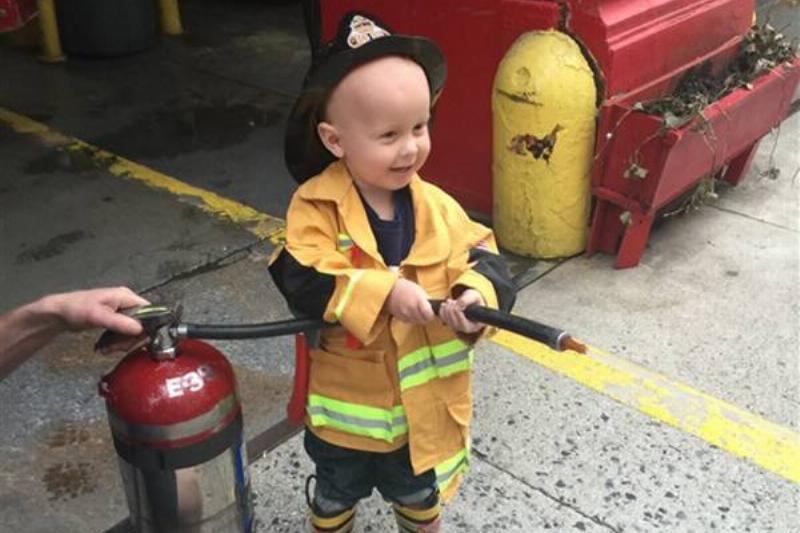 The Dukes also made it a habit to visit the fire stations daily. Shauna shared that they have gotten close to three stations on the Upper East End. She also added that it felt like they had gained new family members.
Time Is Almost Up
Despite all the support Trucker had from the firefighters, the chemical treatment was too much for the fragile child. Since Shauna knew that Trucker couldn't recover, she wanted to make sure he spent his last days with his family in Hawaii.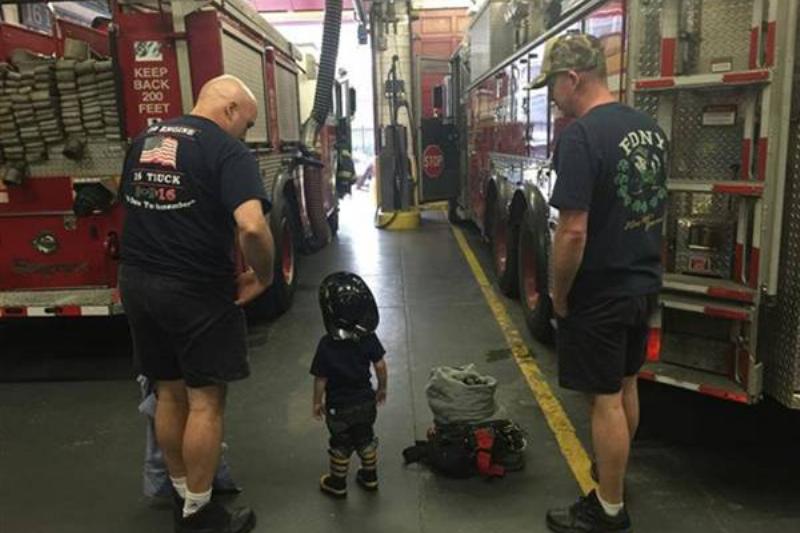 The family wanted to provide Trucker with care and give him one last chance to spend time with his three older brothers and father. The firefighters were disappointed that Trucker had to leave, but they still felt privileged to have been part of this incredible young boy's journey.
Honorary Fireman
The FDNY firefighters were determined to do something special for Trucker before he returned to Maui. Knowing about his circumstances, they wanted to honor him with something that had never been done before–they wanted to make Trucker a firefighter.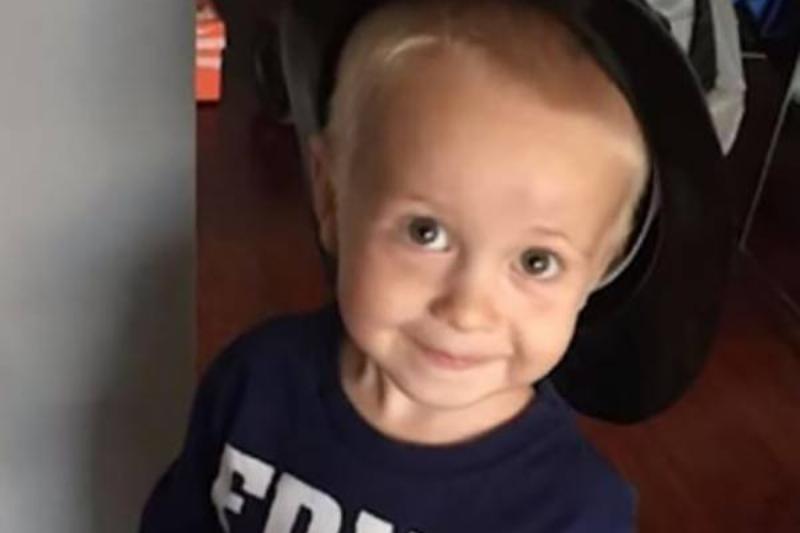 The child would be inducted as an honorary firefighter, and the gesture was met with approval from Fire Commissioner Daniel A. Nigro, who reached out to the Dukes to make it official. The firefighters were proud to have Trucker join their ranks, even if it was only for one day.
A Firefighter At Three
Trucker's amazing story is a testament to the power of dedication and resilience. He was a child who, in the face of adversity, continued to strive for his goal of becoming a firefighter despite all odds.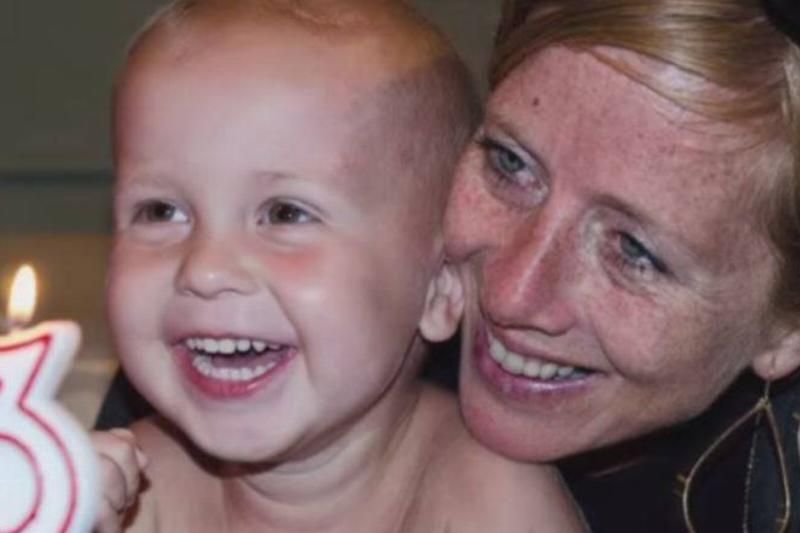 His dream was finally realized when he was officially sworn in on May 31, 2016, and became an honorary Junior Firefighter–an incredible honor bestowed by the FDNY on young, struggling children. His name is now honored amongst his fellow firefighters, listed in the department's register forever as a true New York firefighter.
Trucker The Fireman
Trucker and his family were humbled by the ceremony conducted in his honor.  His mother stated that the little boy was ecstatic with their gesture. The international firefighter community also rallied behind Trucker, sending messages of support to the Duke family from all over the world.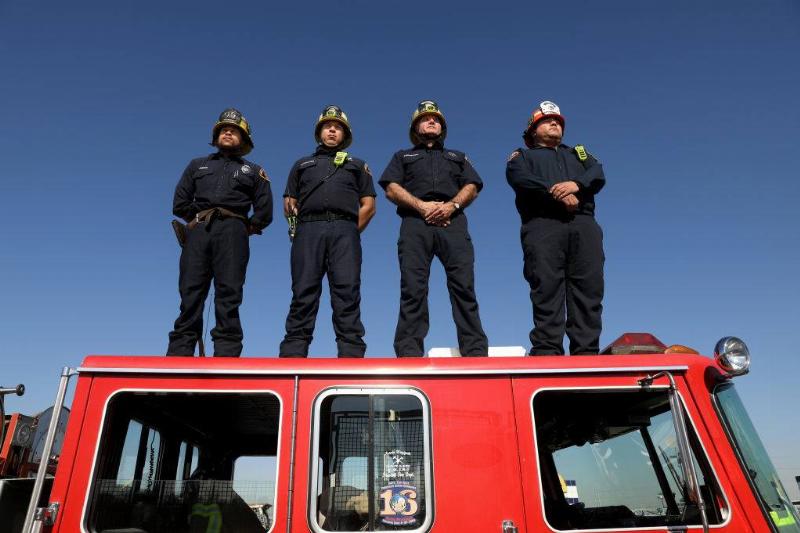 Shauna stated that the response was overwhelming. They had firefighters from all over reaching out to them, and she thought it was incredible. Trucker's story has touched the lives of firefighters everywhere and will continue to do so for years to come.
The World Helped Trucker
When Trucker became a New York fireman, his story was widely reported by major news outlets. Even athletes and celebrities posted photos of the little fireman. As Trucker Dukes' story spread, thousands of people wanted to know how they could support the Dukes family.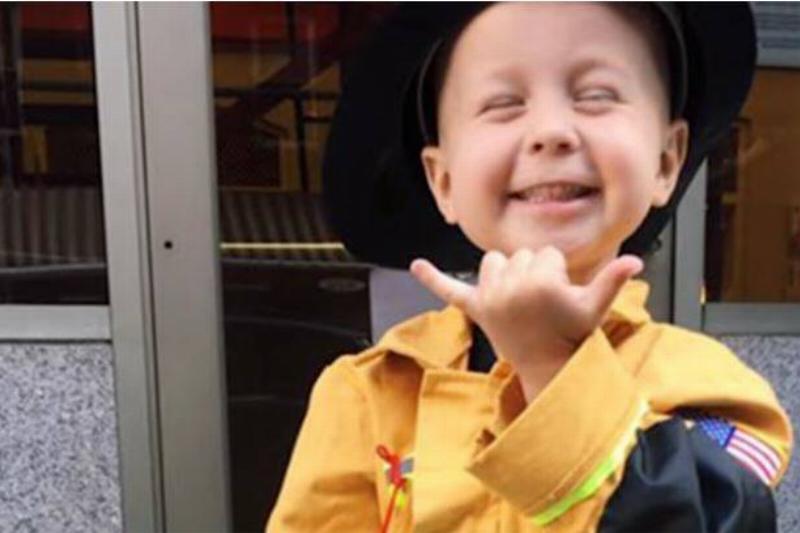 Many hearts were touched, and everybody pooled together to help the family. Any kind of support was appreciated. With this newfound support, Trucker's future was looking bright. His family launched the Facebook Community page "Team Trucker – Trucker Dukes Supporters" to help with the mounting medical bills. 
Trucker's Memorable Last Days
The Dukes family created the #TruckerToughChallenge campaign on social media to raise money for their son's medical treatment. With over 48,000 followers on the "Team Trucker" Facebook page, they were able to connect with a lot of people and provide updates on their son's condition.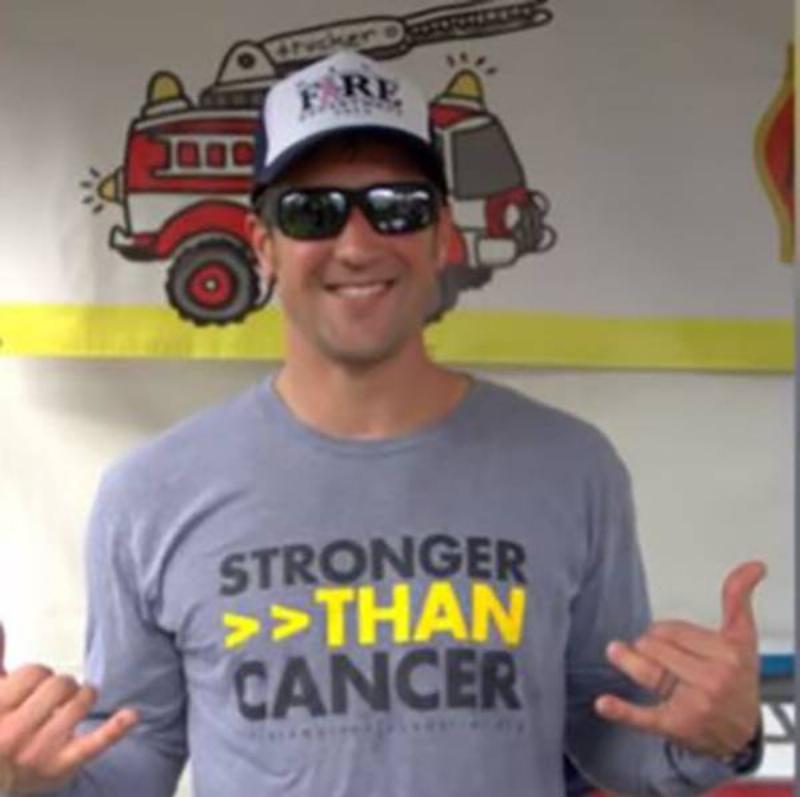 Thanks to the generosity of their numerous donors, the family was able to spend time with their son and make his last moments in life the happiest and most memorable of memories despite the difficult circumstances.
Spending Their Time Together
The Dukes family was grateful to receive monetary relief from the community, which allowed them to spend more quality time together as a family–the Dukes couple, along with their three children.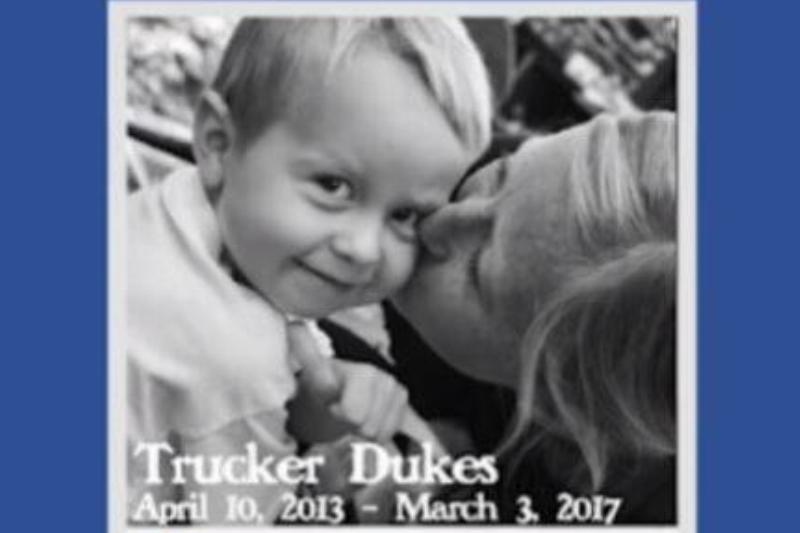 They took a trip to Whistler, British Columbia, where Trucker learned how to snowboard–something he had always wanted to do. Without the burden of harsh treatments, Trucker had enough energy to travel and enjoy life. Thanks to the support of the community, the Dukes family was able to form lifelong memories together.
Heaven Gained Another Angel
It is with sadness that the Dukes family announced the passing of Trucker Dukes on March 3, 2017, at 10:10 am, peacefully tucked in his mother's arms. He was just shy of his fourth birthday.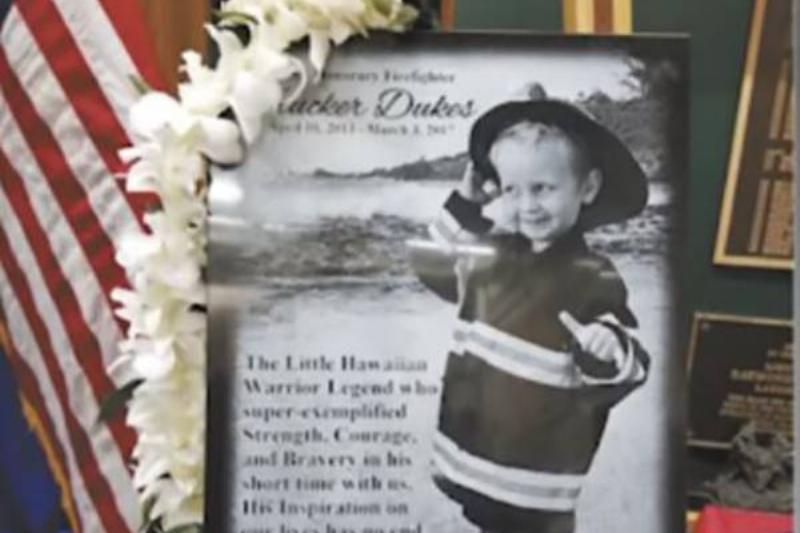 The family broke the news of his passing on their community Facebook page with a message of honoring their little Trucker by becoming better parents, siblings, and children of God. They bid farewell to their angel with a parting message knowing there would be no more pain and suffering in heaven. 
Remembering Trucker
In response to the news of Trucker's passing, the fire departments took action to memorialize the little fireman who they had come to know. The Maui and New York Departments put Trucker's name on their fire trucks.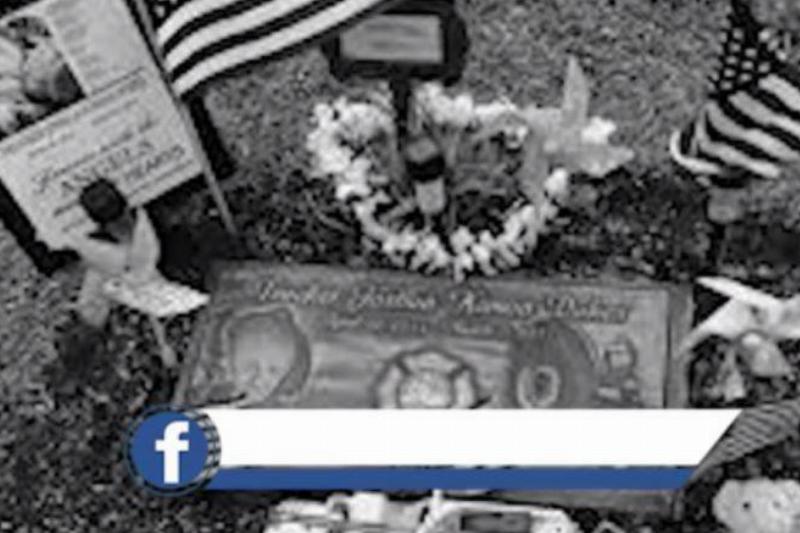 The Upper East department even added him to their "riding list," symbolically "riding" with him on their truck. Trucker's passing was the most tragic moment in their life, but now they are able to celebrate his existence. We're sure that Trucker is smiling down at them from heaven. 
A Firefighter's Funeral
Trucker Dukes' funeral was a beautiful tribute to his love of firefighting. His casket was transported to the mortuary on a firetruck, and 23 New York firefighters flew out to Maui to attend his funeral. Most of them met the little boy when he visited in 2016.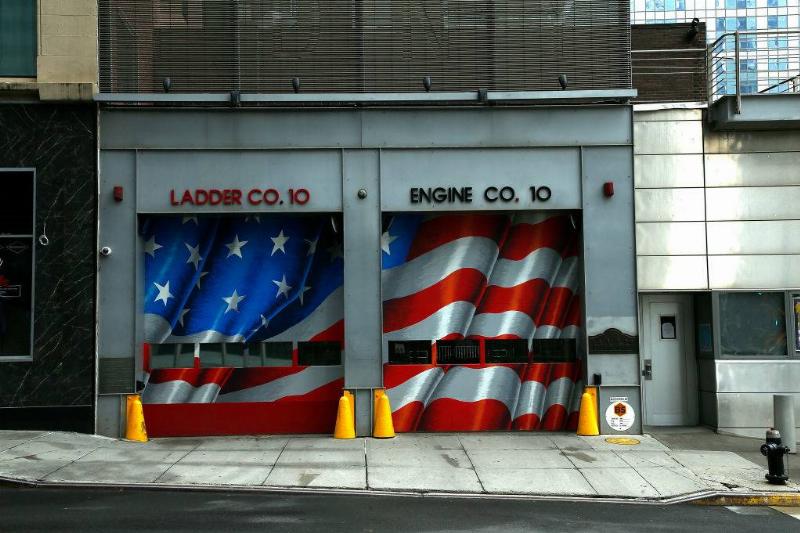 Trucker's headstone is a picture of him in his fireman uniform, wearing the official badge.  People from across the globe also mourned the passing of the "Little Hawaiian Warrior Legend" after seeing his headstone posted by the Dukes family on Facebook.
A Plaque For Trucker
Trucker has already become close to the hearts of the FDNY; thus, they intended to memorialize their fallen fellow firefighter by making a plaque of Trucker Dukes. In fact, they were not making one but numerous plaques to hang around the various stations around New York City.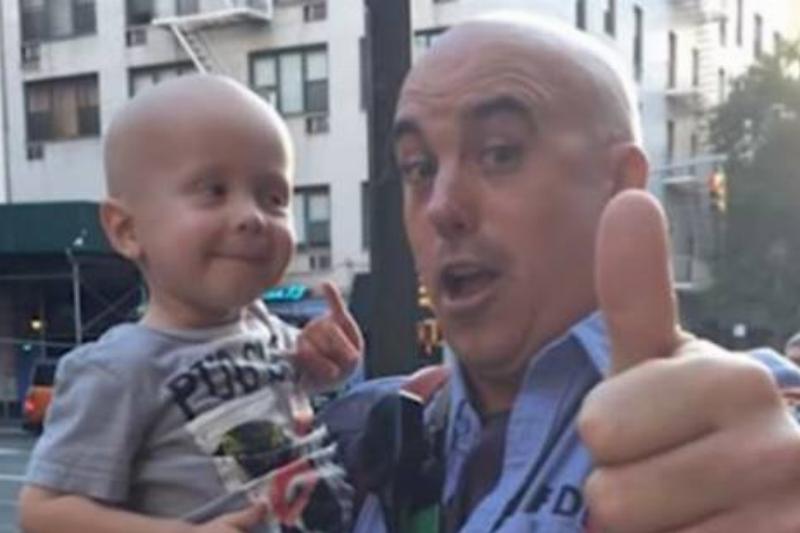 Michael Gala, Chief of the Manhattan unit of FDNY, had never seen a plaque dedication for a non-firefighter before. This meant that the little boy was truly special to the men in uniform. Trucker Dukes will always be remembered for eternity. 
Trucker Is Part Of The Family
Just like all the other firefighters, Trucker Dukes' memorial will hang alongside theirs. He will be beside heroes such as Robert Curatolo and Raymond Murphy, respected firefighters who helped save many lives during the 9/11 tragedy, as well as Lieutenant James Moran, Jr., who passed away on duty in 2000.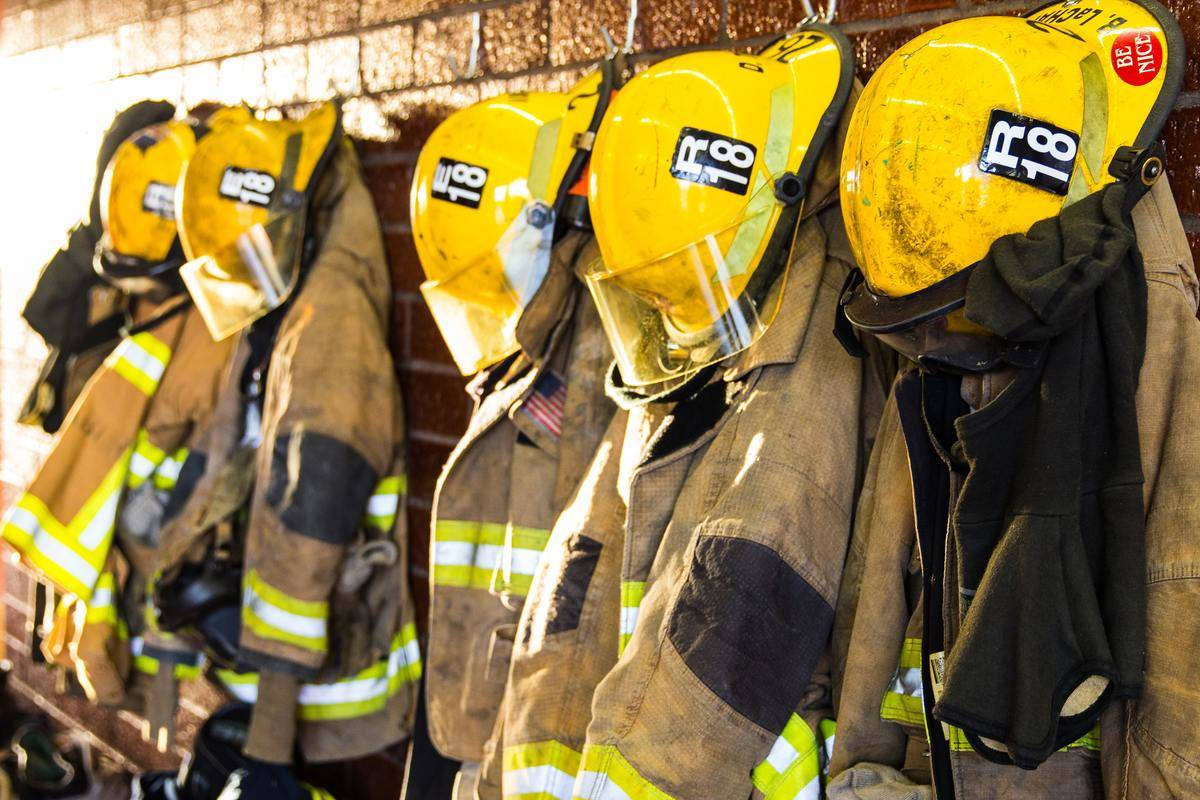 Trucker's "Uncle Cisco," Francisco Ruiz, stated that it is their duty to take care of their families. Since Trucker had become a part of their family, the Dukes were given the utmost respect. 
A Year After
The New York Fire Department held a ceremony to commemorate their fellow firefighter, Trucker Dukes. A year has already passed since Trucker's passing. The FDNY firefighters pooled in together and bought plane tickets to fly the Dukes couple to New York to attend the ceremony held at the fire station on 67th Street.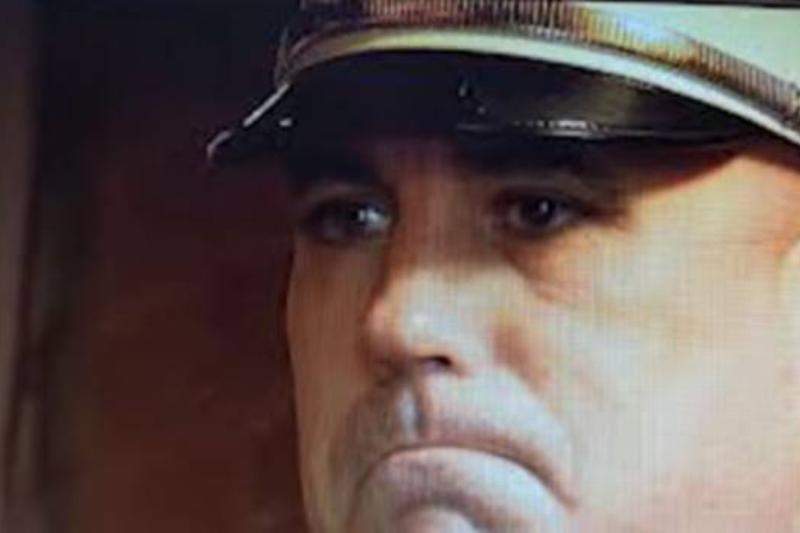 It was at the service where they revealed numerous plaques dedicated to Trucker. The initial plaque created after his passing still hangs outside of the station. 
Big Footprints For Little Trucker
A year after his passing, Trucker's parents were still saddened at the loss of their son. But they did not let it consume them. Joshua Duke, Trucker's father, said that although their hearts were heavy, it did not overtake the sense of love and community they had gained.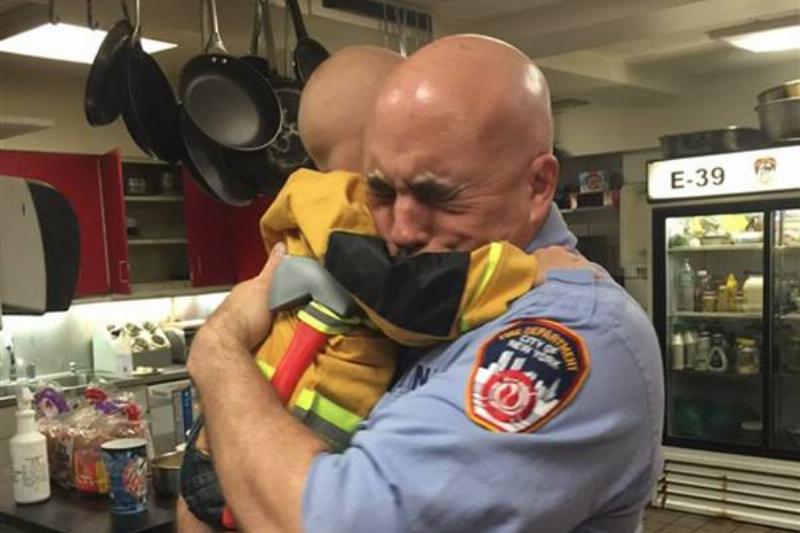 They were grateful for the blessings that they had received. Although Trucker's fire boots are only size 6, he left a really big footprint in this world. Something that will not be forgotten for many years to come.
Trucker Rides With Us
Aside from the New York City firefighters, of course, Trucker's family had their own plans to commemorate him. Through a family adventure dubbed "Trucker Rides With Us," the family intended to travel across North America in an RV, all the while performing random acts of kindness along the way on behalf of Trucker. Shauna Dukes hoped that their little angel would be happy from above with their act. She also shared that they will document their progress and will post it on Facebook.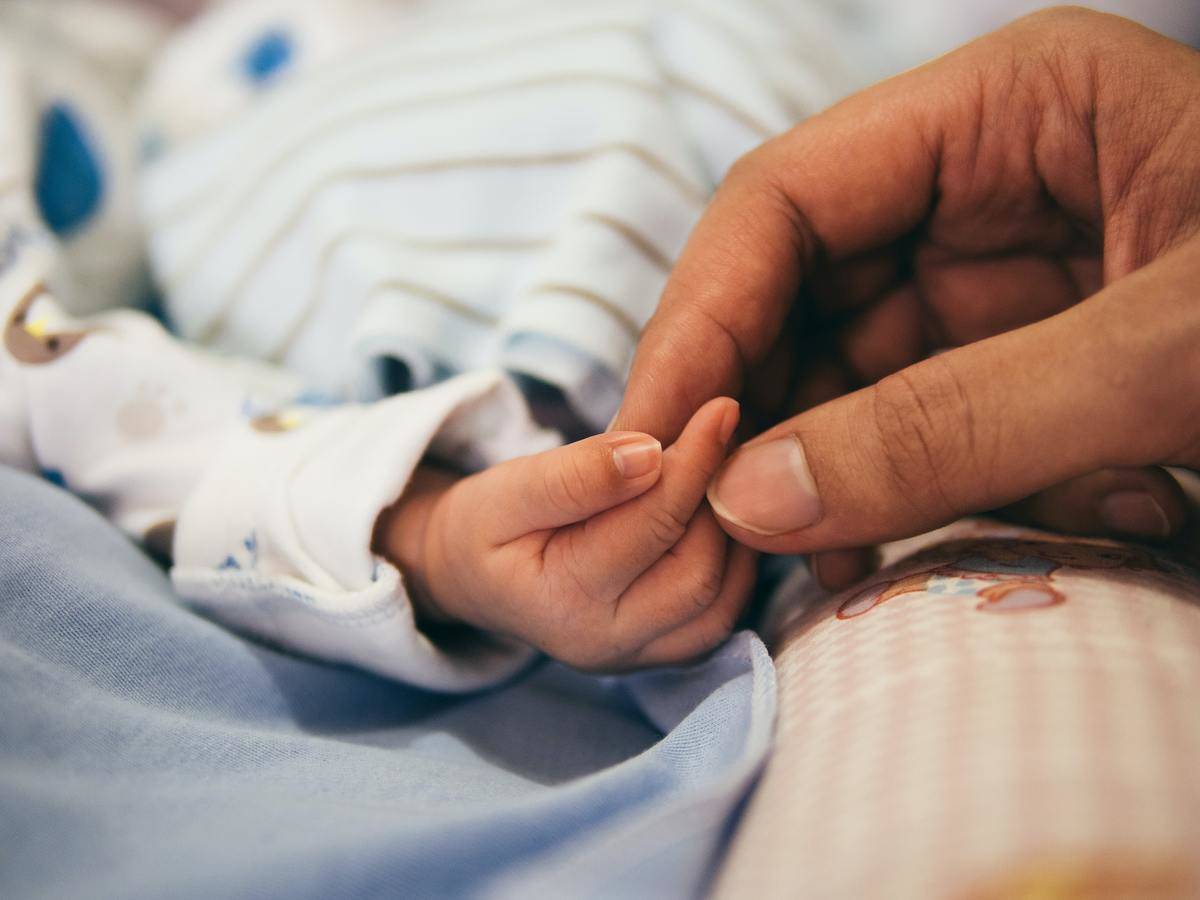 Having gone through such a hard time, the Dukes decided to lend a helping hand by donating to charities as they also wanted to raise awareness of pediatric cancer for children who are in a similar situation to Trucker; with the help of news reports along with their already popular Facebook page. Shauna Dukes told The Maui News that they would never stop raising awareness for their cause in hopes that one day, this kind of tragedy may never befall someone's child and sibling in the future.